Well, the day has finally arrived…
Day 7 of 7 Days on the North Shore has come and gone. I can't believe the trip is over, and that I have to say goodbye to this beautiful island.
Luckily, I was able to soak up every last drop of Hawaiian daylight before my flight back to California.
On the heels of a pretty epic Surfer Poll, I woke up slowly—very slowly—and immediately went out in search of food.
I'd heard of this really famous bakery up the Kam Highway from my place, so I figured today was the best (and only) day to check it out.
Ted's Bakery is an unassuming blue building with a massive wave mural painted on the front. The sign is small, but proud of the bakery's famous chocolate haupia pie.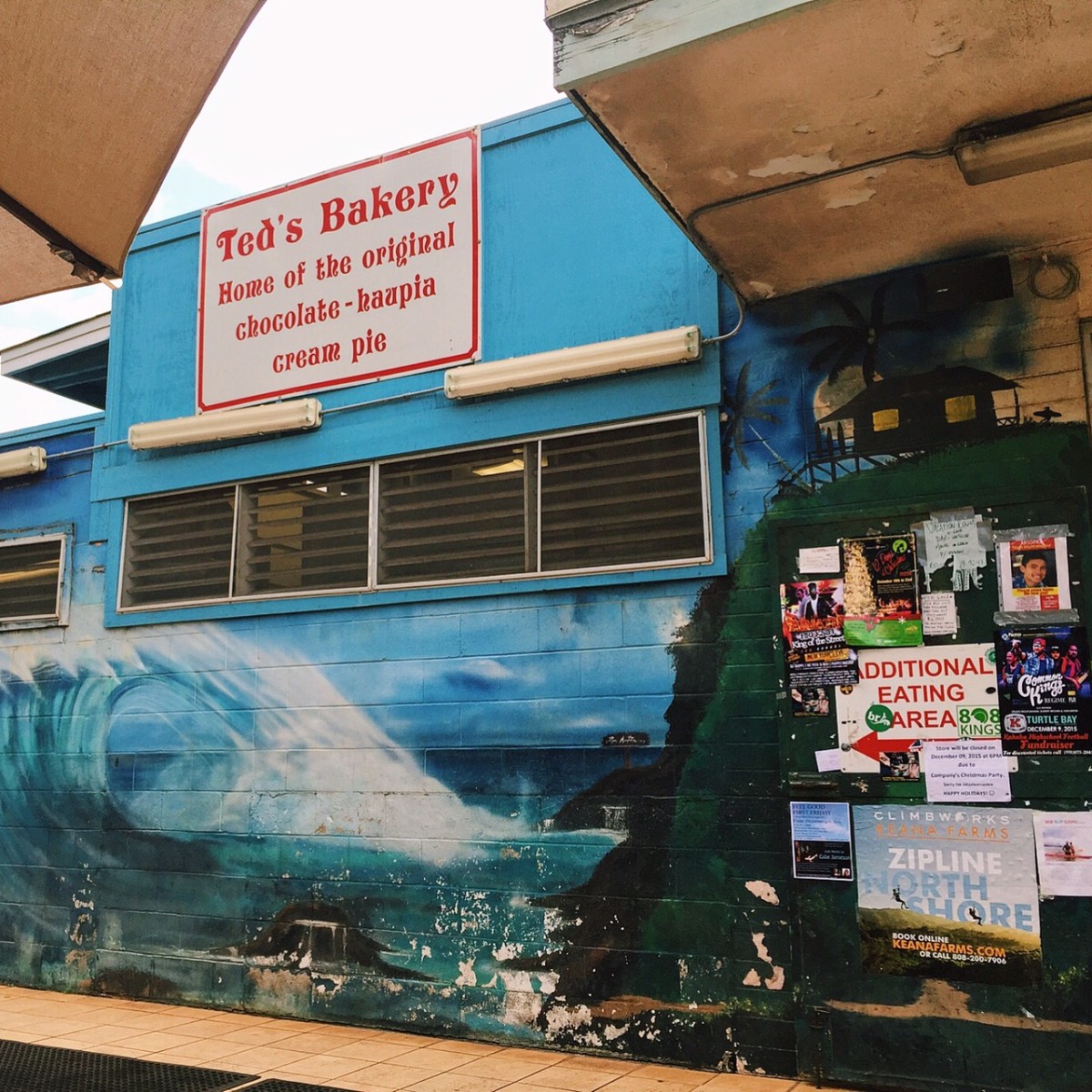 The building was originally a small grocery run by a Japanese family who had immigrated to the island in the early 1900s. In 1987, Ted Nakamura, the son of the proprietor, integrated a bakery into his father's grocery, selling doughnuts and cornbread.
As surfing and tourism has exploded on the North Shore, so to has the reputation and demand of Ted's famous chocolate haupia pie, garlic shrimp, pineapple macadamia nut cheesecake and dozens of other dishes.
It's become a staple for locals and visitors alike, and I had "breakfast" there today.
Breakfast was a relative term today though because I overslept and by the time 11am rolled around, I found out, the bakery switched over to their lunch menu.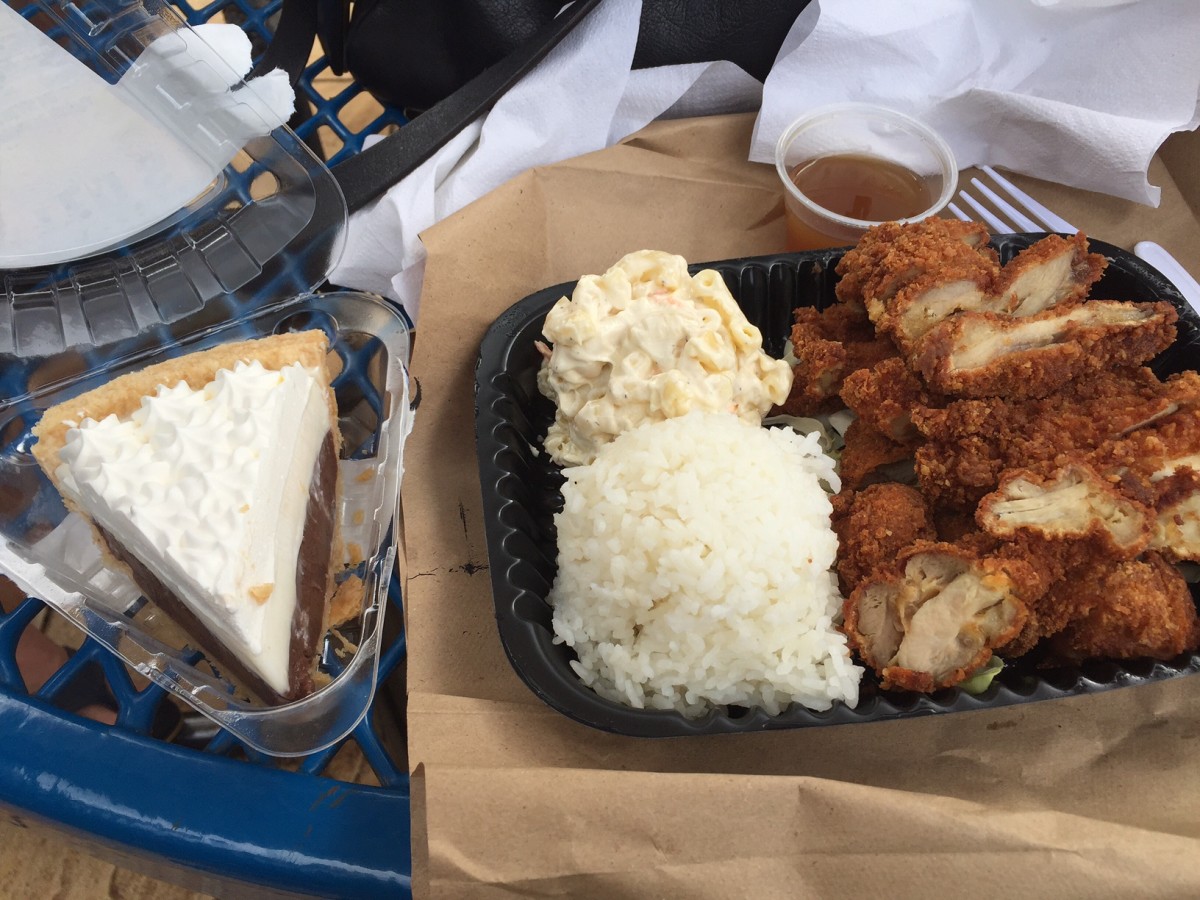 But with a menu as big as the surf outside, finding something delicious wasn't a problem. I ordered the lemon chicken meal and of course "the famous chocolate haupia pie".
What is haupia, you ask? It's creamy coconut pudding, and it's layered into the pie with dark chocolate custard cream and a whipped topping. Yes, it's as delicious as it sounds.
Needless to say, it was the breakfast of champions.
Afterwards, I went into Haleiwa to pick up some gifts for friends and family. Christmas is coming after all. I shopped a bit at a great little boutique called Mahina and grabbed a Hawaiian Honey latte at Island Vintage Coffee right off the main drag.
I consciously decided to take things slow on my last day, walk around and try to really capture as many mental pictures as I could before flying back home.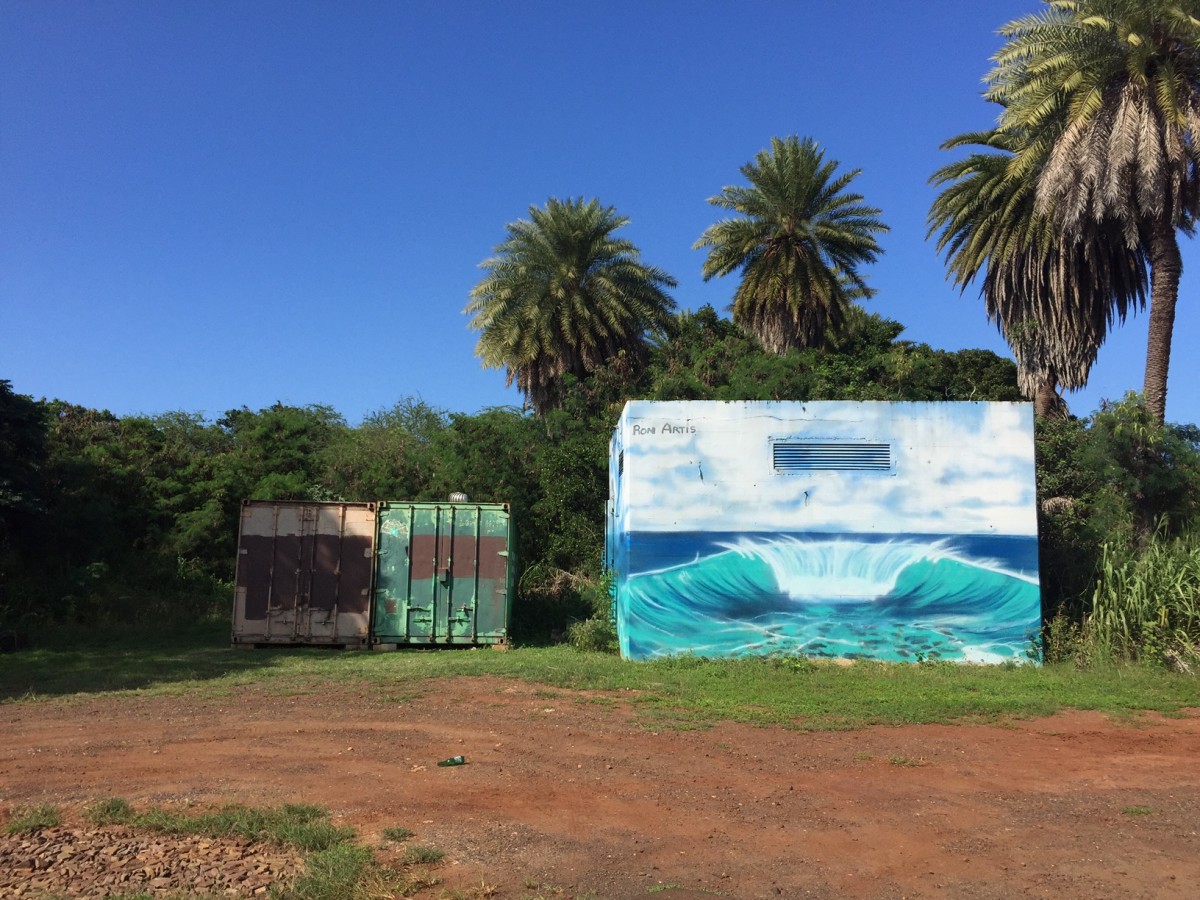 There was no need to push or to cram in anything last-minute. The best parts about being on Oahu weren't the activities anyway, though they were really fun.
The best parts were the beaches, the cliffs, the ocean, the waves, the palm trees and the people. It was the location that really made things epic, and nature showing off in a way that only happens in a few places in the world.
That's what I really wanted to remember.
After packing up and cleaning up the house I'd been staying in, I pointed my car back toward Honolulu and sadly waved goodbye to the North Shore.
But before hopping on my red-eye, I made one last stop.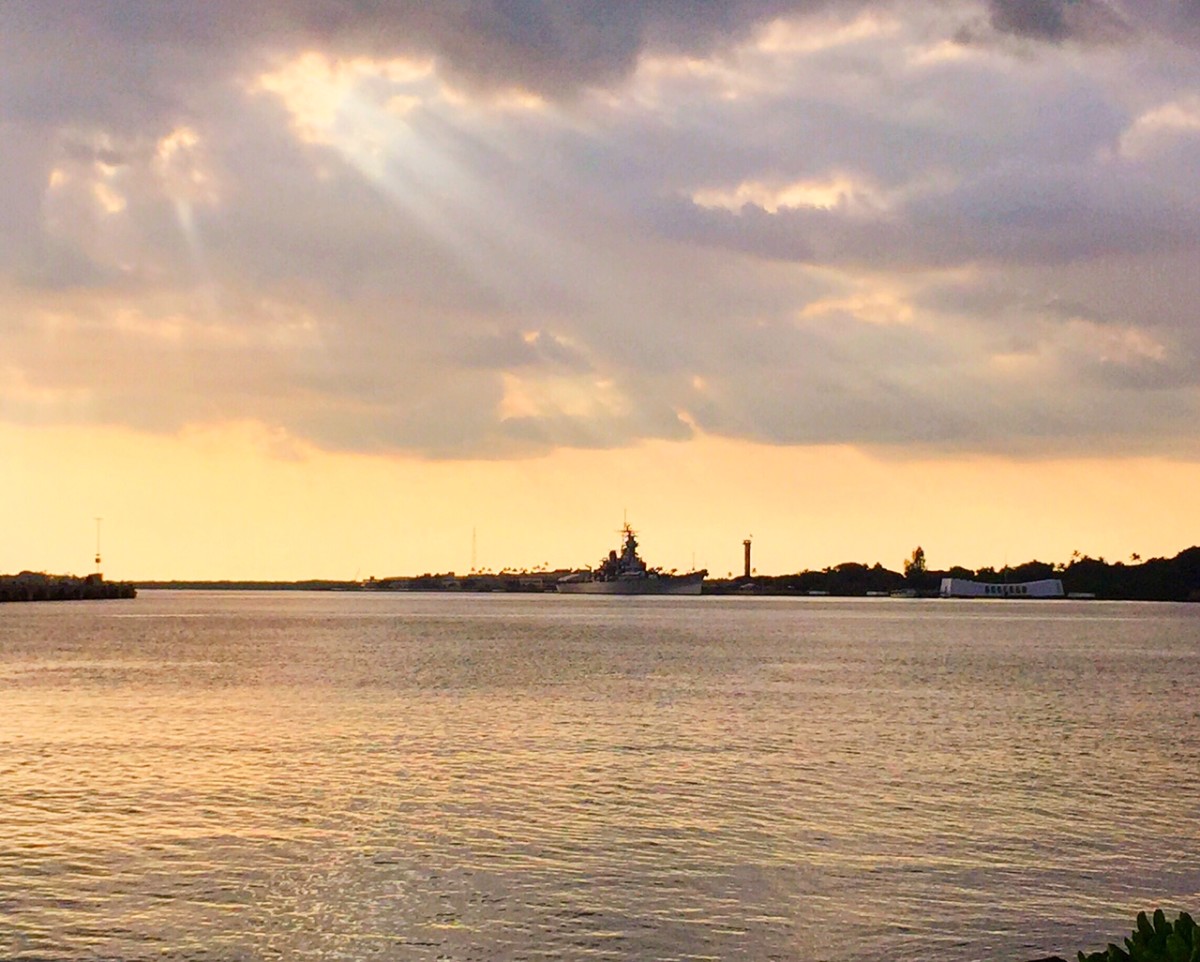 A friend of mine had reminded me that today was the 74th anniversary of Pearl Harbor, and so I couldn't pass up the perfect opportunity to pay the historic site a visit. Especially today.
It was late in the day, right before closing, so the site was quiet and peaceful. People were very respectful of where we were. Men and women, some dressed in their military best came to lay flowers and honor the "day that will live in infamy."
The water on the harbor was almost silent save for a few ripples, and the sun just peaked through the clouds enough to brighten up the memorials to the USS Missouri and the USS Arizona.
It was powerful and felt important to be there, the perfect cap to an incredible trip.
Follow our 7 Days on the North Shore on Instagram with #7DaysGTV and on Snapchat to see more.
More from GrindTV
Motocross pro Travis Pastrana announces new Nitro World Games
Pro surfer uses comedy in new movie, 'Gold,' to help combat depression
High-speed Wi-Fi at national parks may soon be real
For access to exclusive gear videos, celebrity interviews, and more, subscribe on YouTube!