Just off the southeast coast of Florida lies an island named Andros. It's 104 miles long and 40 miles wide at its widest point. Technically Andros is three islands, separated by two bights, but politically it's referred to as one. While it's the largest of the islands in the Bahamas, it's also one of the least visited. If you are looking for a beer-soaked spring break complete with jet skis, bar hopping and reliable Wi-Fi, this is not the place for you. Head to Nassau, and enjoy all that it has to offer.
The landscape on Andros is rugged but beautiful. The limestone will cut your feet with one false misstep and the poisonwood tree is seemingly inescapable. A brush with this plant will leave you scratching and oozing, uncomfortable beyond belief. You'll need a fair amount of bug spray just to stay sane. All of this, plus the heat and humidity, mean that this is not a place for the faint of heart. But for those willing to take all of this on, the rewards are plentiful. The blue holes and beaches are breathtaking, and the bonefishing and diving are some of the best in the world.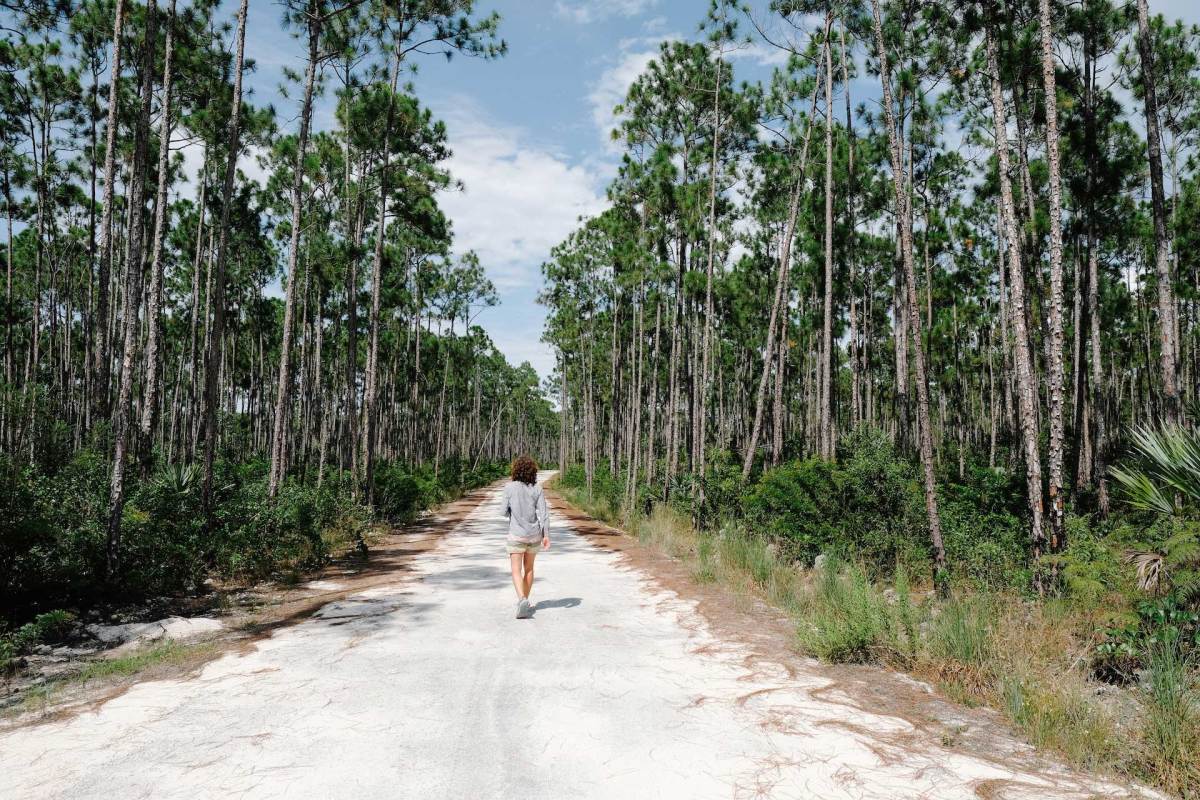 Andros remains largely undeveloped and in some ways is still very primitive. There aren't any cities, just small settlements that dot the eastern side of the island (and one on the western shore). It's not uncommon for the power to go offline – it happened three times during our visit. This is the kind of place for those seeking true adventure and who aren't afraid to go outside their comfort zone to access it.
I recently spent a week on North Andros at Forfar Field Station, a place I used to live and work more than 15 years ago. Located in Blanket Sound, it's the site of a non-profit education and research facility that goes by the name of International Field Studies. For nearly 50 years, IFS has been teaching groups of students and leading trips on everything from marine biology, botany, ornithology, geology, archaeology, oceanography and cultural studies. The programs are designed with ecotourism principles in mind; Interns lead trips on both the land and the water, taking care that in sightseeing and learning, they leave behind as little impact as possible on the environment.
Back in 2003, towards the end of my time on the island, I lost two close friends in a diving accident. When I left, it was with a heavy heart. It took a long time for me to move through some of the feelings I had about Andros and my time there. But I always hoped one day to return. When the opportunity recently arose to travel to Andros as part of a former intern trip, I jumped on it. I felt in my chest like it was time to return.
The following is Erin McGrady's and Caroline Whatley's Dispatch from Andros, Bahamas.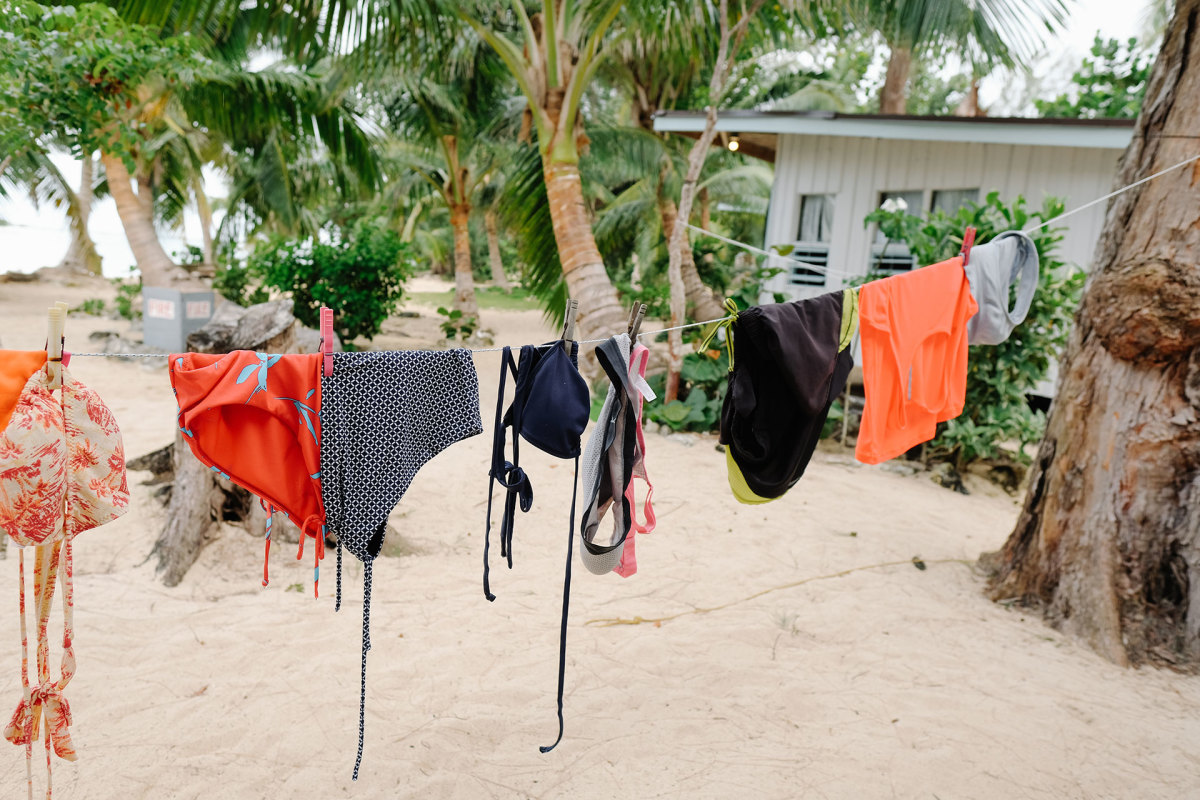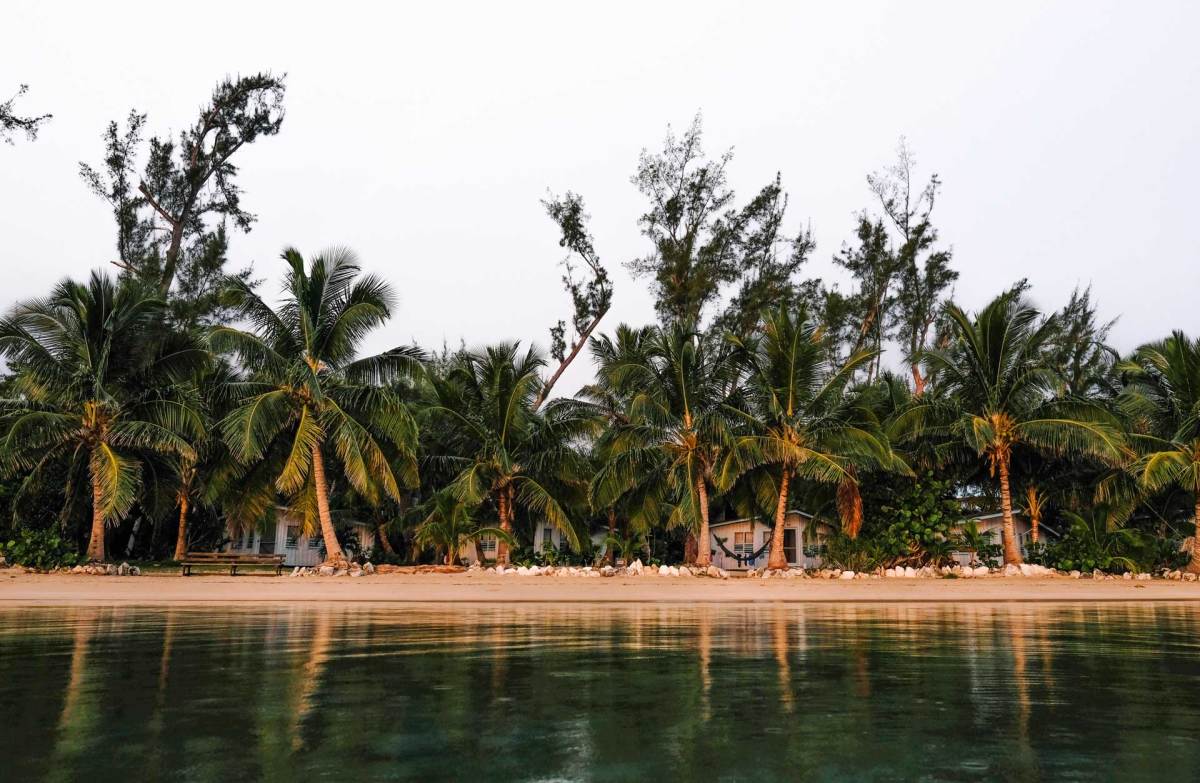 Being back at Forfar brought back so many memories for me. It's where I learned to dive, drive a boat and got my first taste of teaching. These cabins above are home to students and guests, and it's where we lived for a week while on Andros. The cabins are made of Bahamian pine and local limestone. There is no air conditioning, internet or TV. The power goes out often and the bugs are brutal but you're literally 26 steps to the ocean from the front door.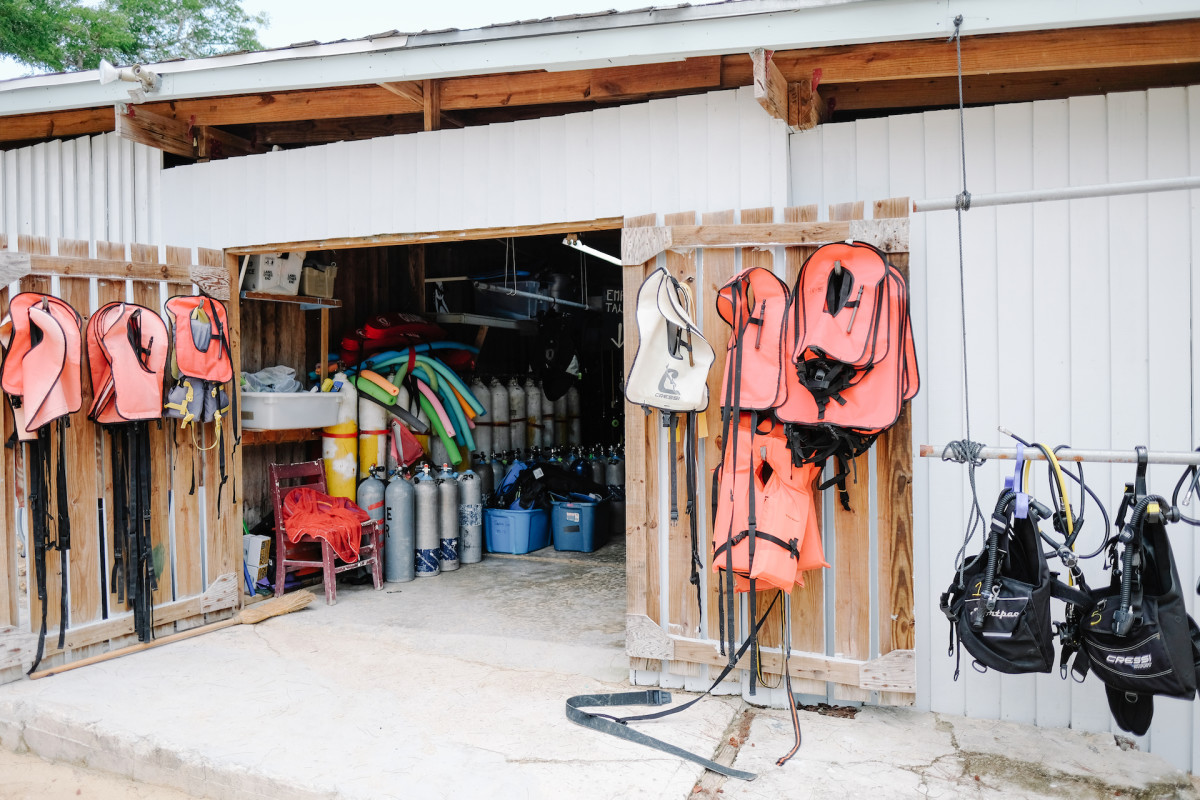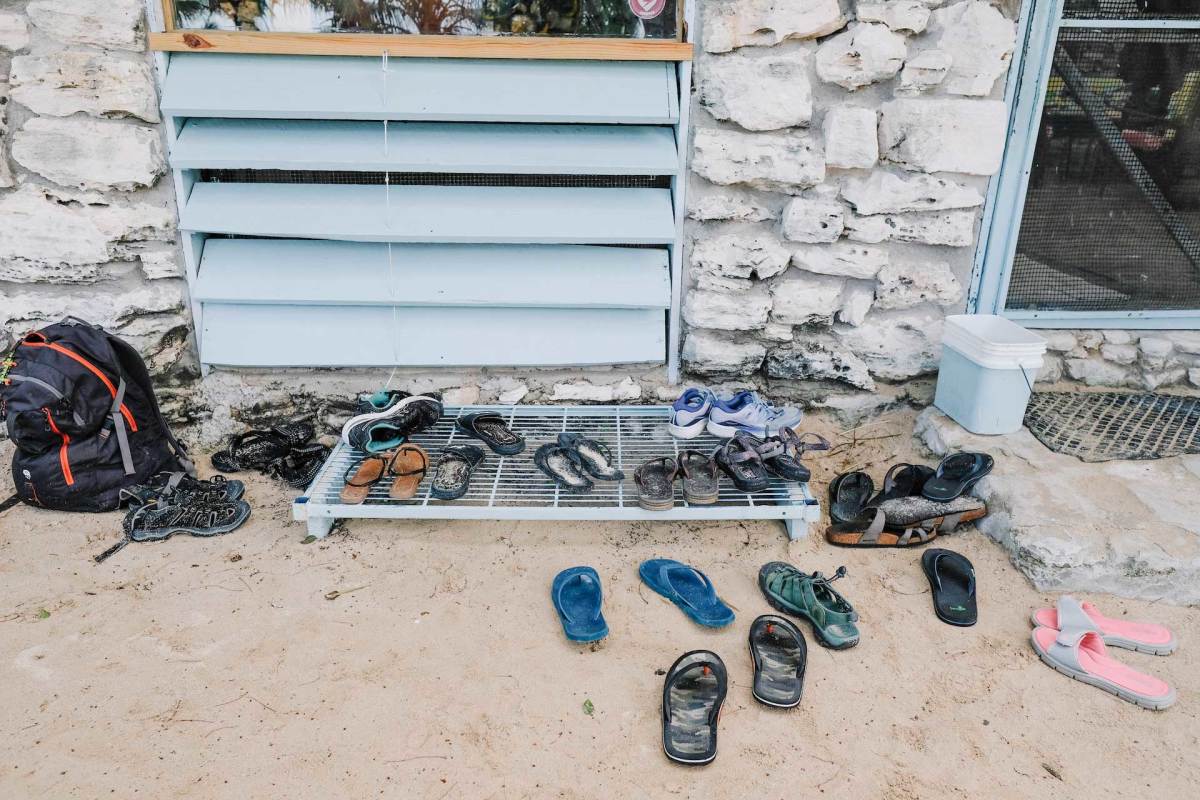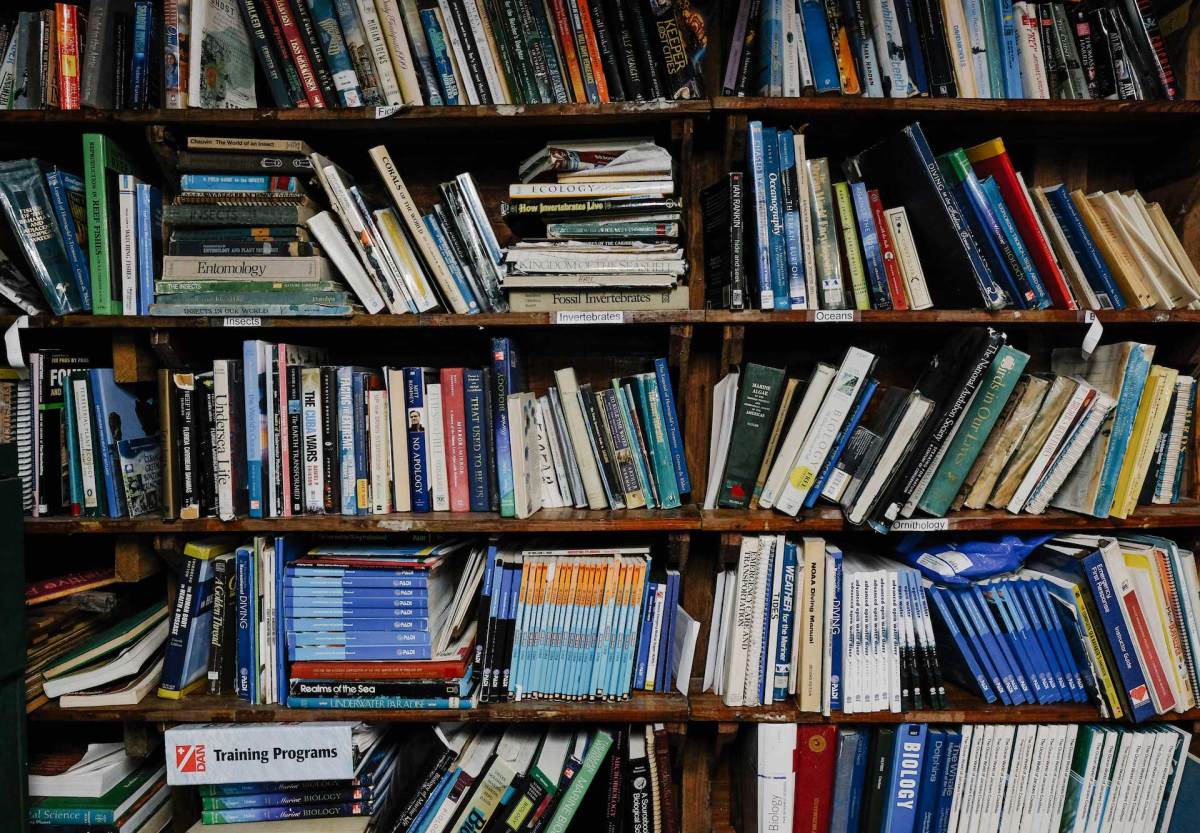 Getting lost in reading inside the Forfar Field Station is easy. The library is a collection of educational texts that help to reinforce and support what is experienced every day on the island.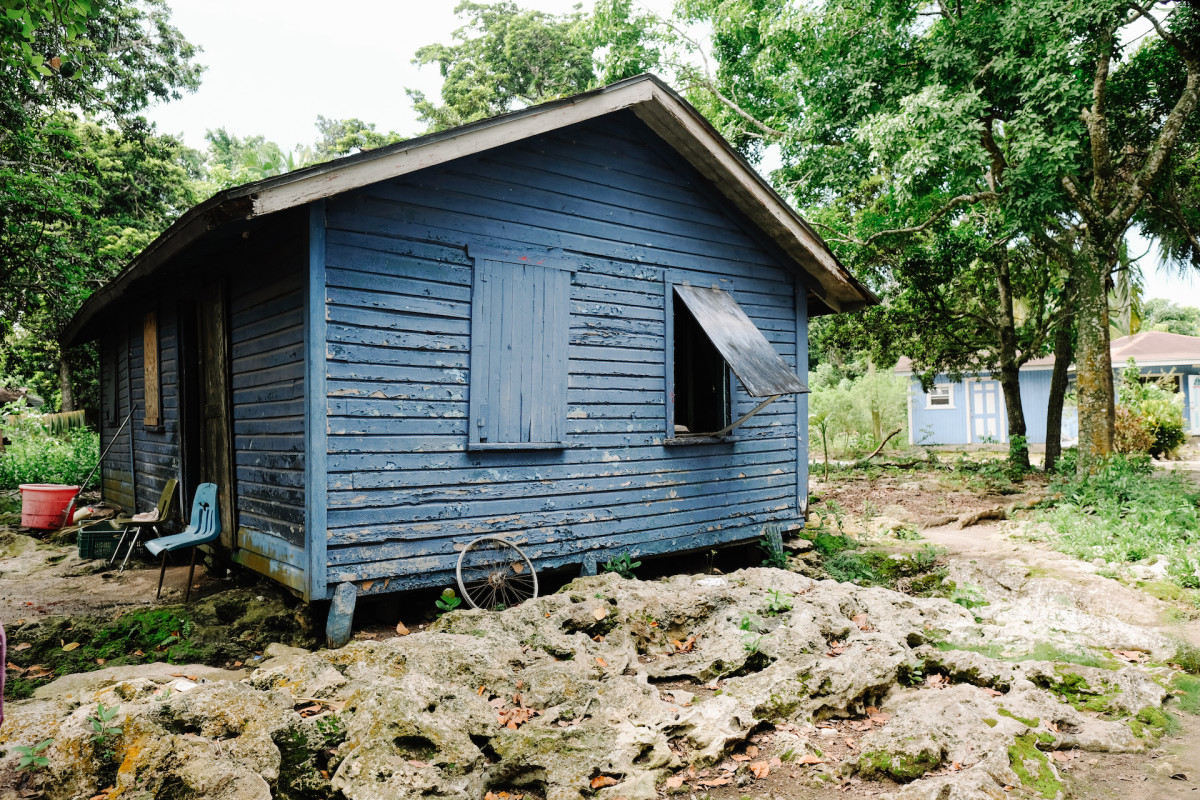 Returning to Andros after being gone for so long, many memories came rushing back. I couldn't help but draw comparisons to the past and found myself constantly trying to figure out what had changed and what was still the same. The answer? Save for the newly paved Queens Highway and some road signs, much of the island is the same as it ever was.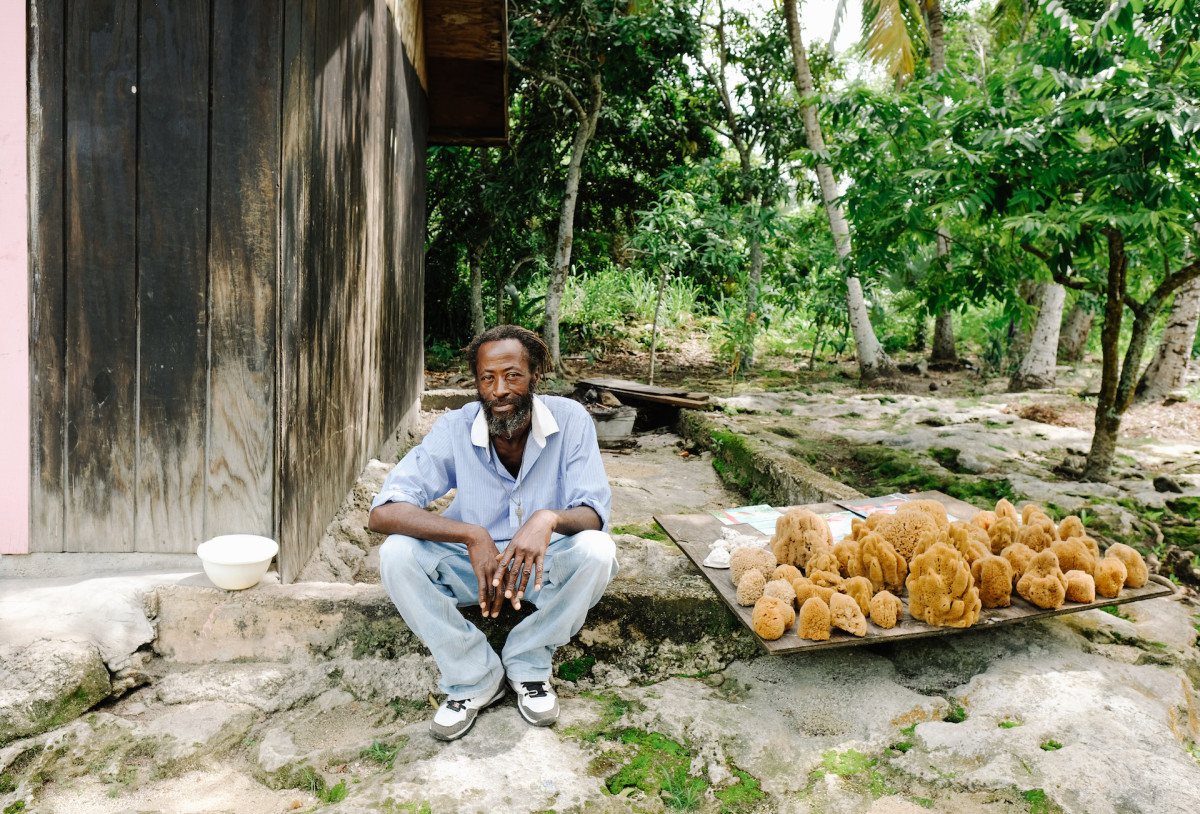 The only settlement on the western side of North Andros is Red Bays. On one of the land trips, we spent some time with Otis Marshall, pictured here, who is a retired sponge diver. He shared some mango, passion fruit and sapodilla with us, and was selling sponges and some of his own paintings. Unlike some places, tourists are welcomed – and even embraced – on Andros.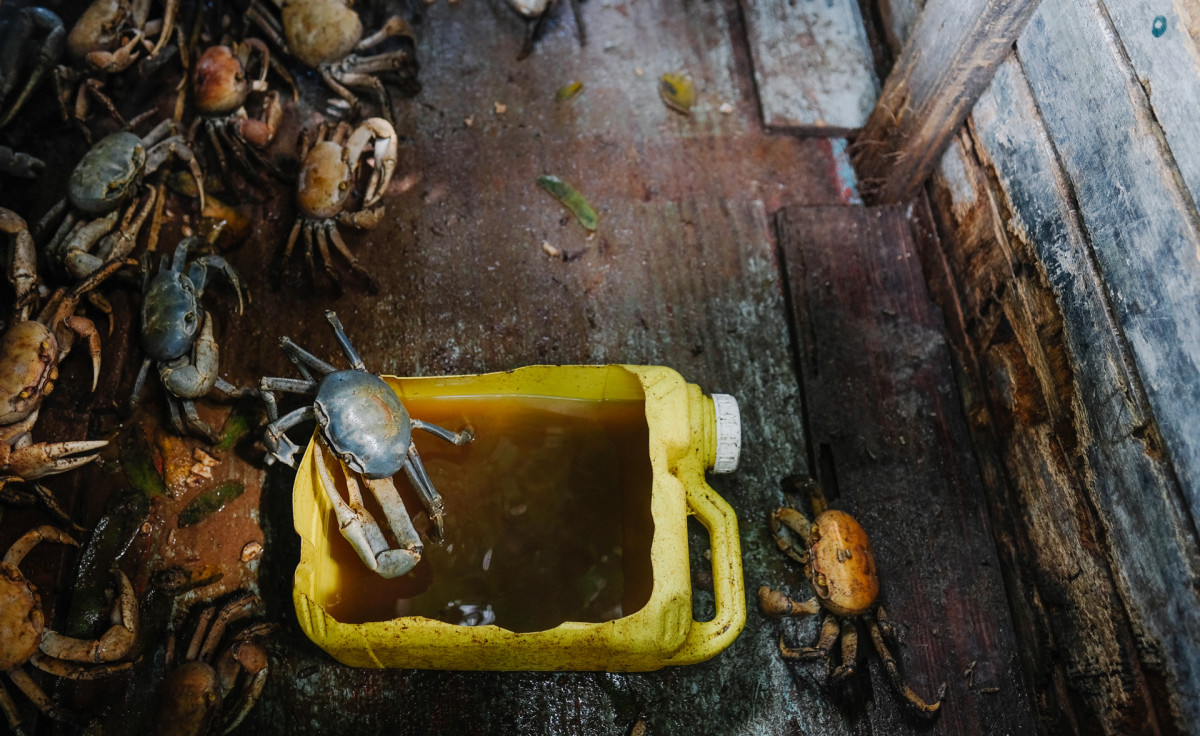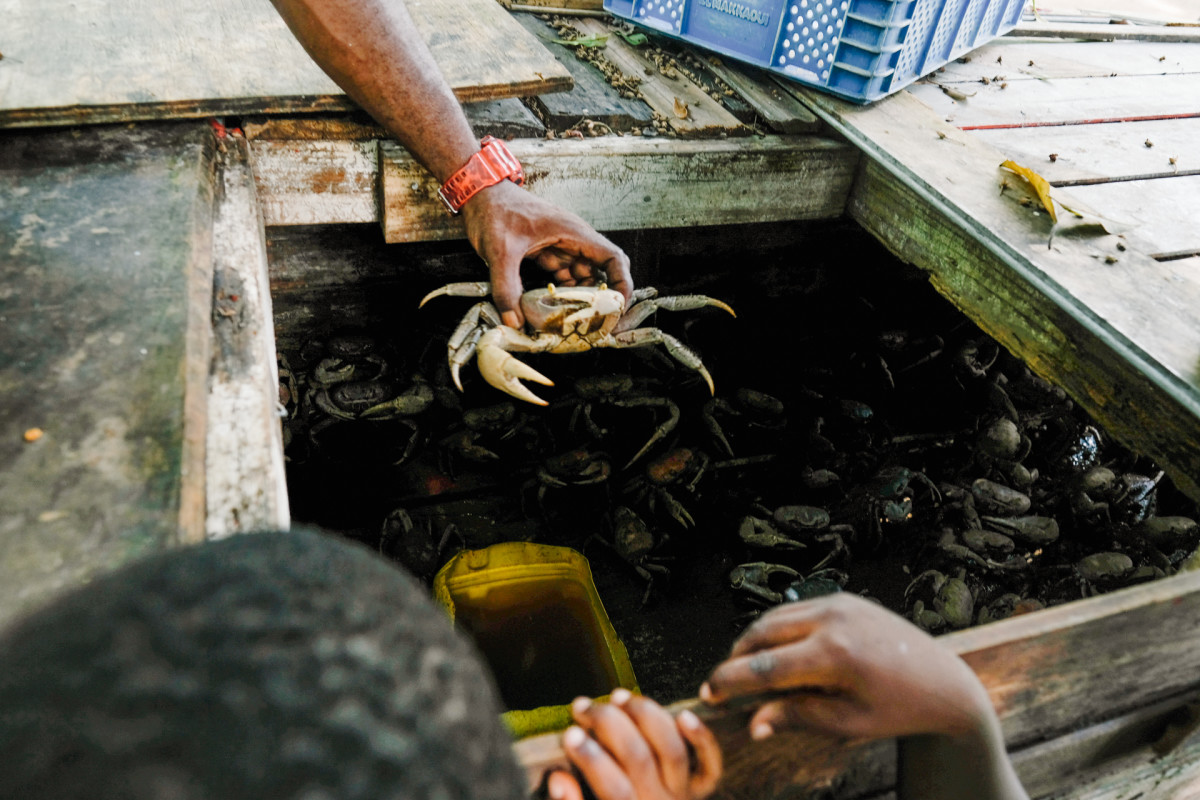 Andros is known by many as the "Land of Crabs." Many locals keep them in crab pens and fatten them up, only to eat or sell them once they are more mature. The second weekend of every June marks the All Andros Crab Festival, which was started in 1997 by the government as a way to stimulate the local economy by increasing tourism.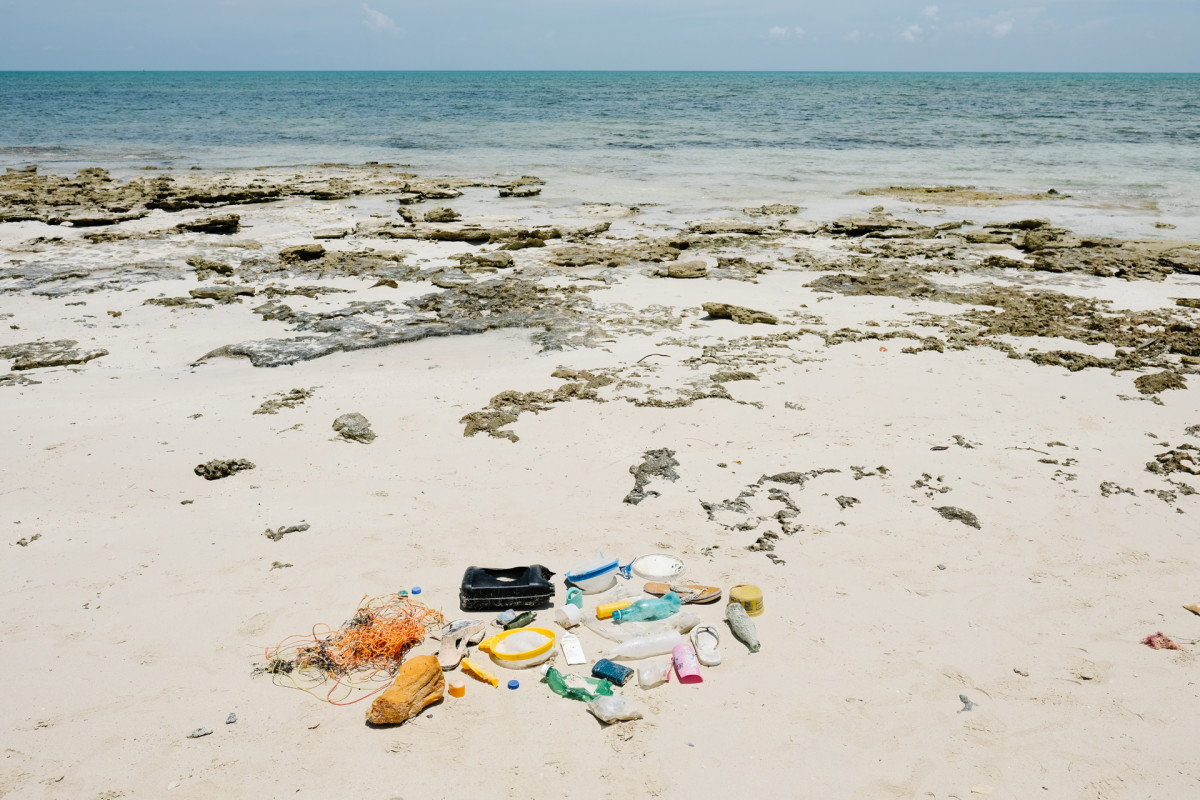 After lunch one afternoon we spent some time cleaning up Somerset Beach. We collected trash, much of it plastic, in an effort to leave it a little better than we found it.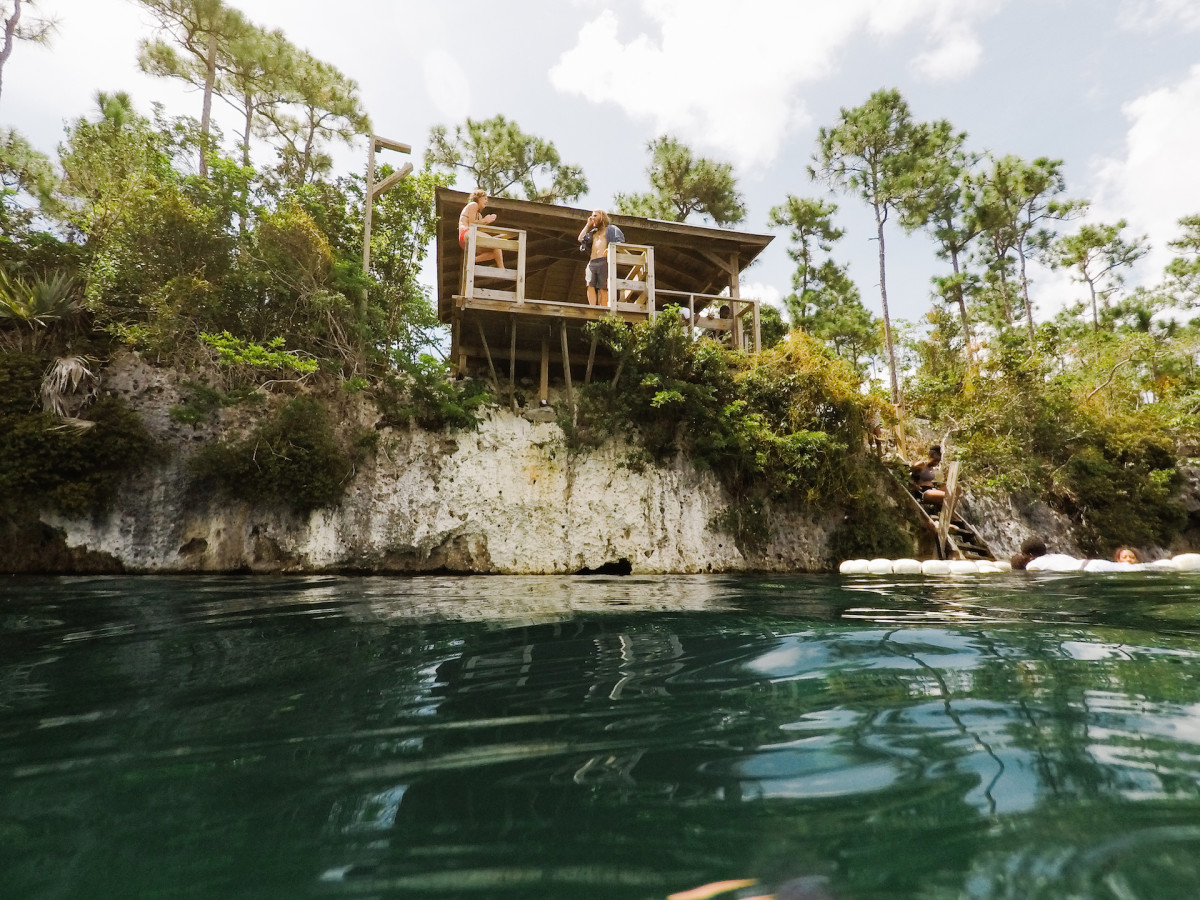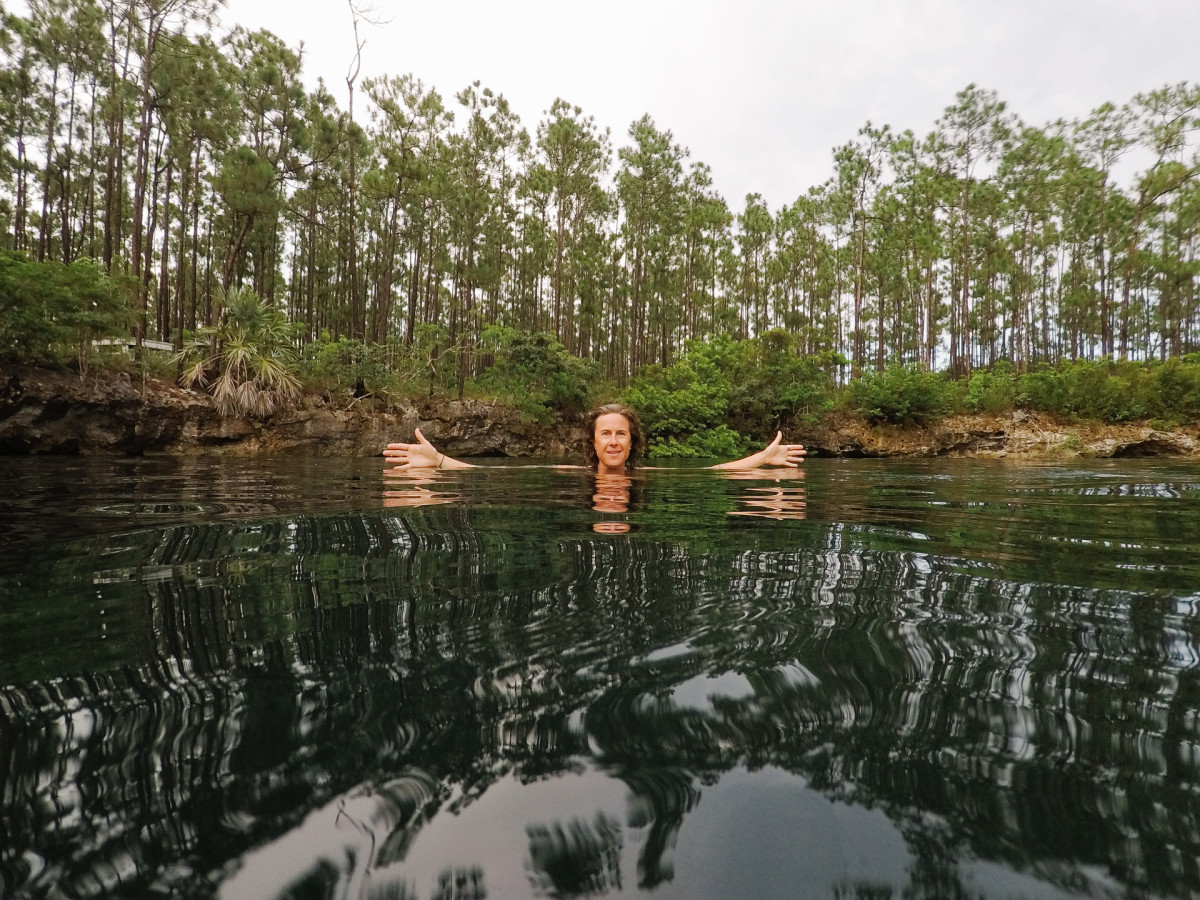 Another popular blue hole on the island is Uncle Charlie's. It's a bit smaller than Captain Bill's, but it's one of my favorite places on the island.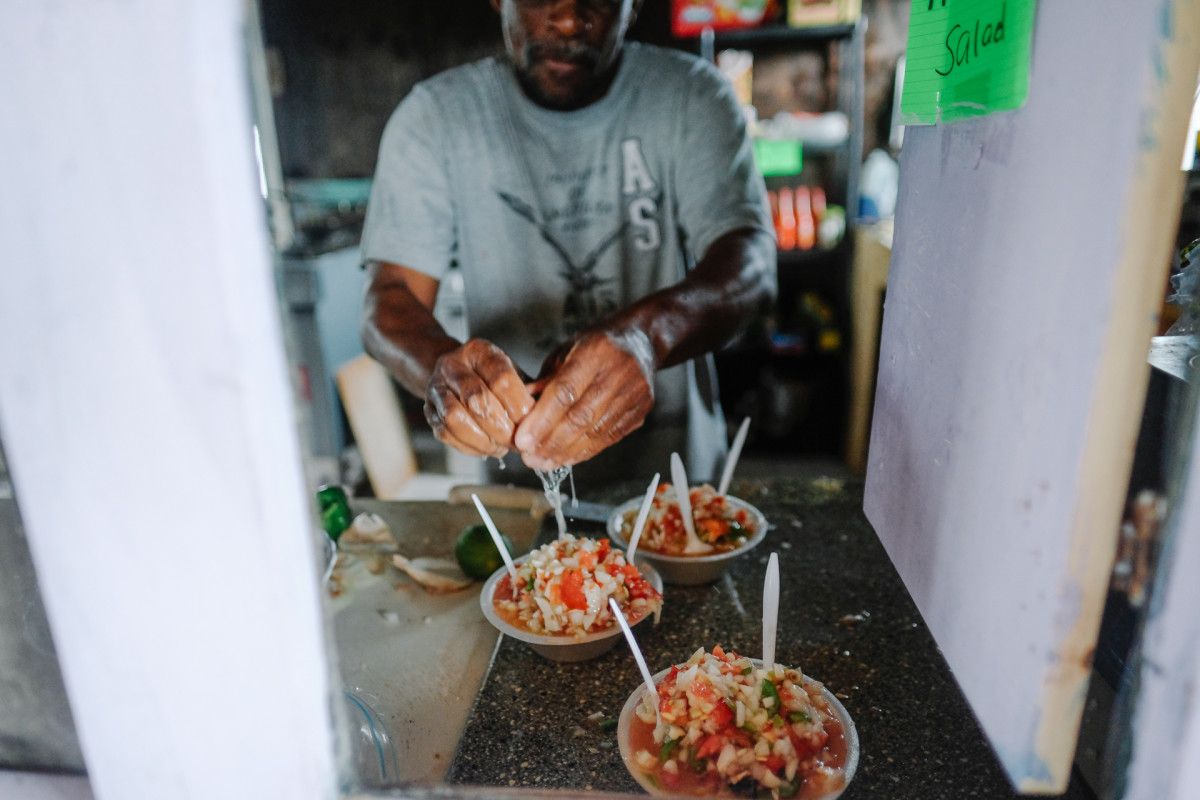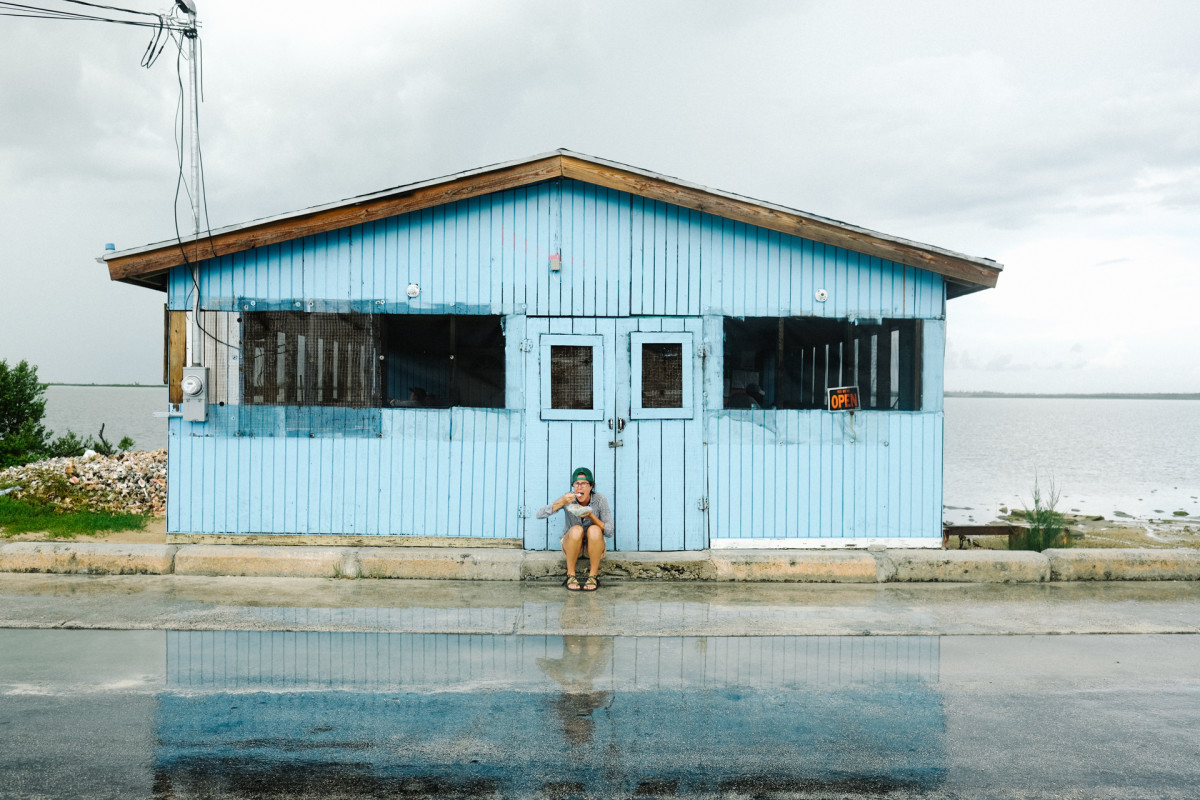 We looked all over for a place to buy conch salad and after the fourth stop, finally found a place that had it. People eat it for lunch, dinner and even just a snack. It's made with fresh squeezed lime juice, orange juice, red bell pepper, green bell pepper, onion, a little salt and conch that was literally just pulled out of the ocean.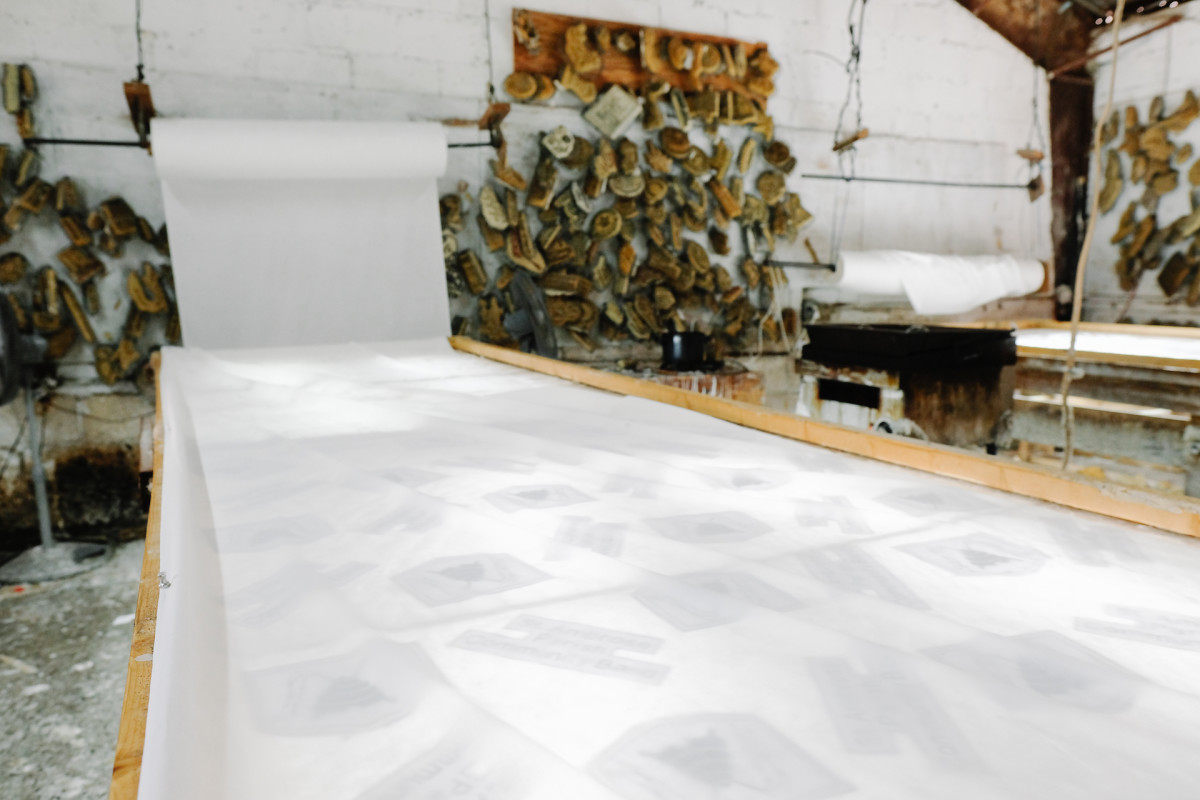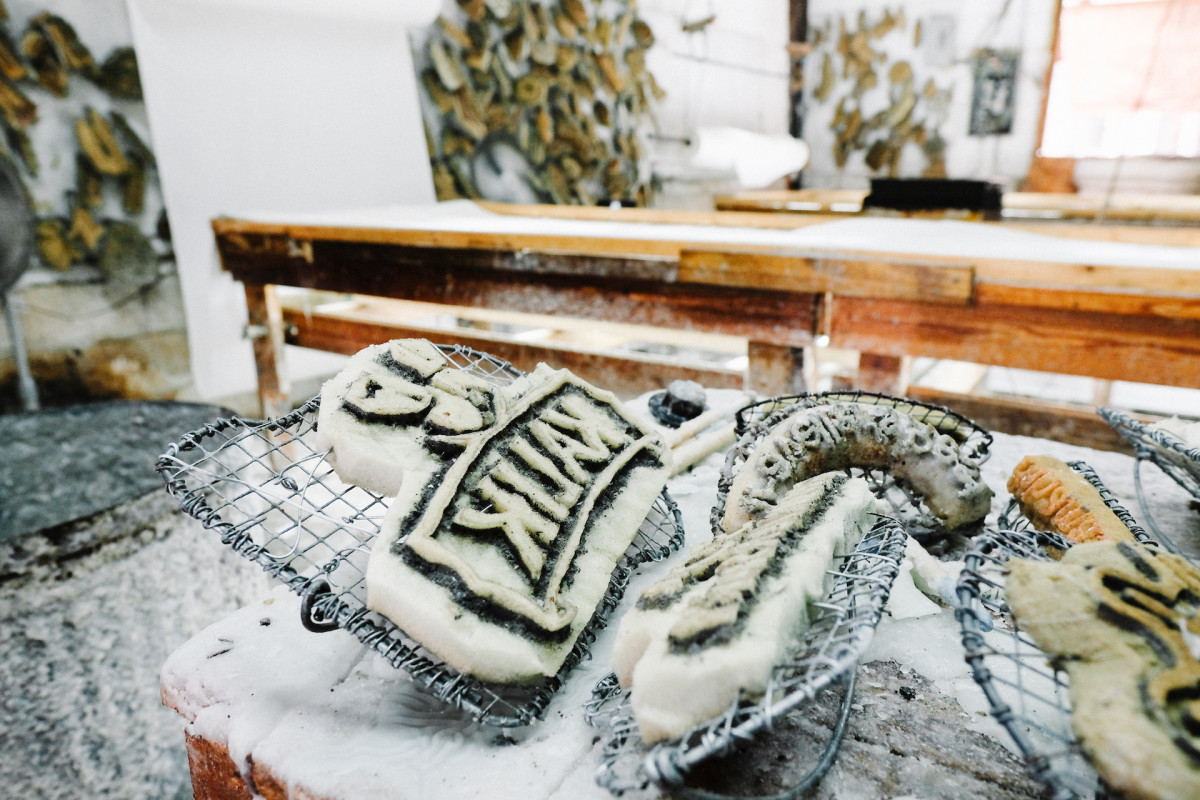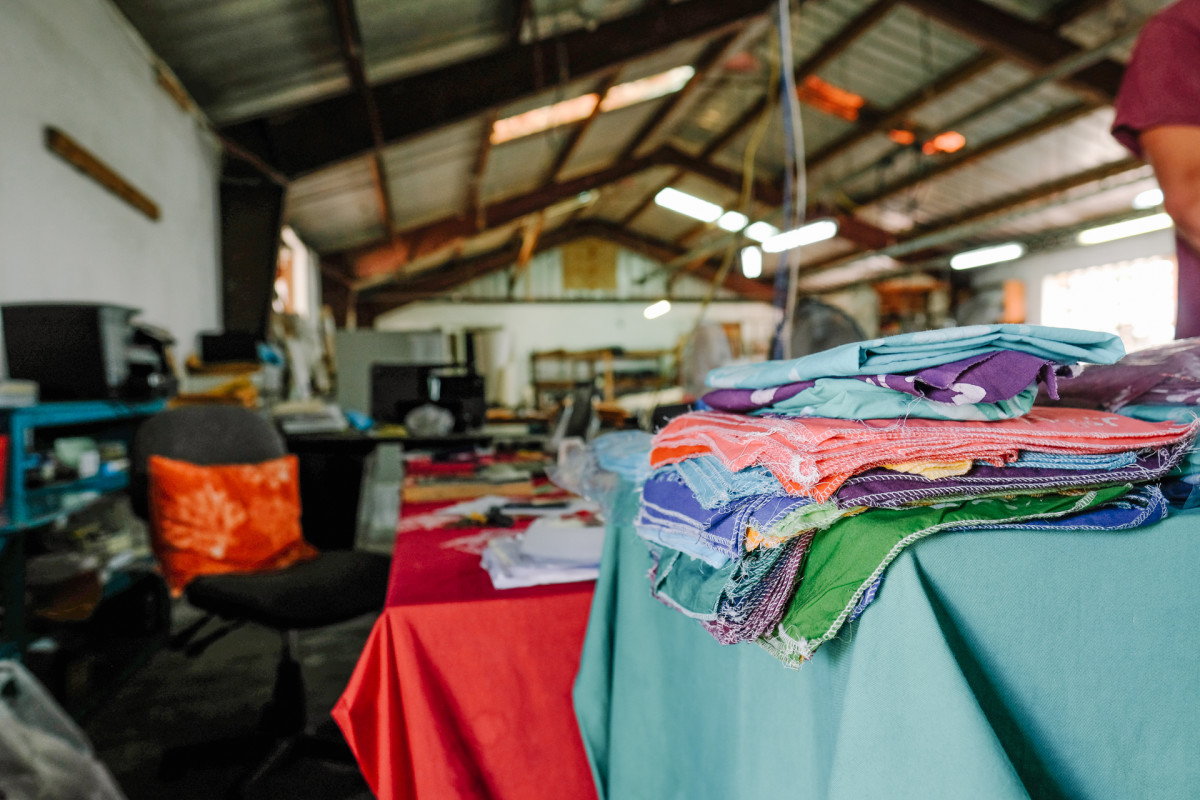 While on Andros, you can take a tour of the Androsia Hand Made Batik Factory. It was founded in the late 1960's and is the unofficial national fabric of the Bahamas.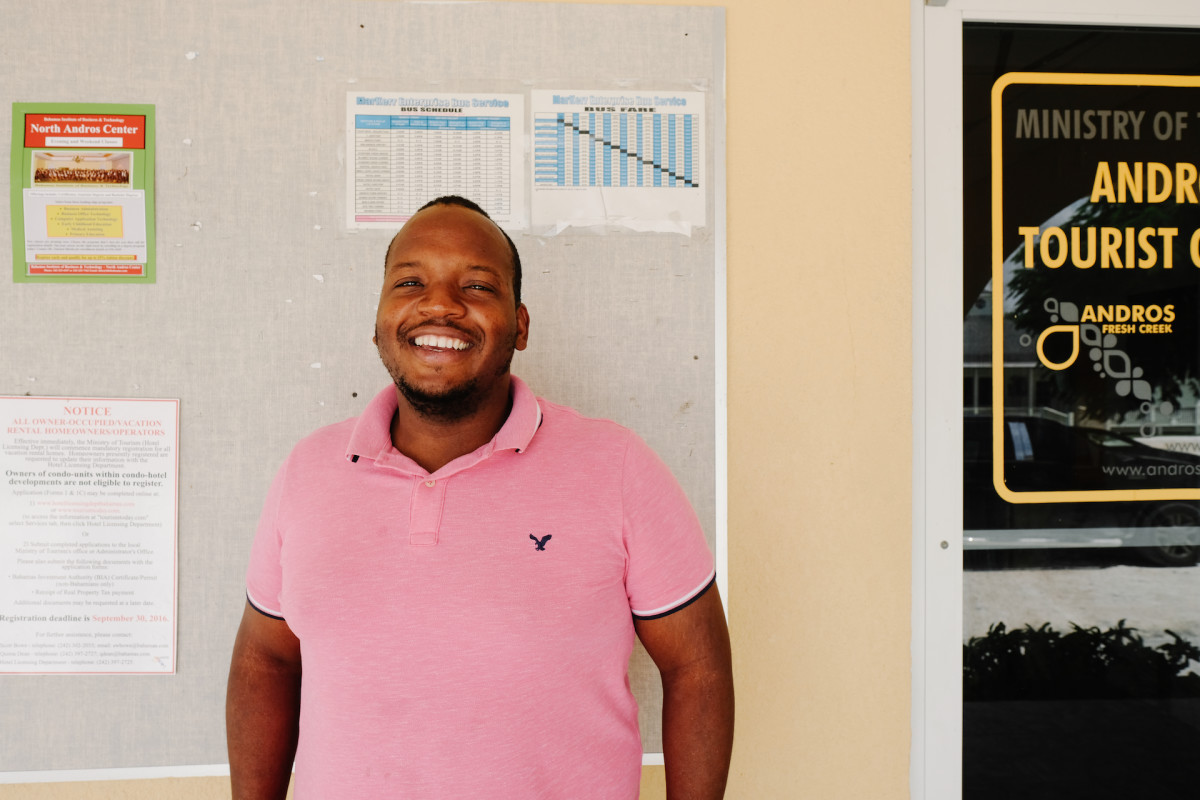 One afternoon we met with Tarran Simms, coordinator of the Bahamas Ministry of Tourism & Aviation. His department is currently working with bird guides and fly fishing guides to make sure that those leading trips are following sustainable practices so that the very thing that draws people here keeps them coming back. Tarran believes the way forward for Bahamian tourism is "for the community and by the community."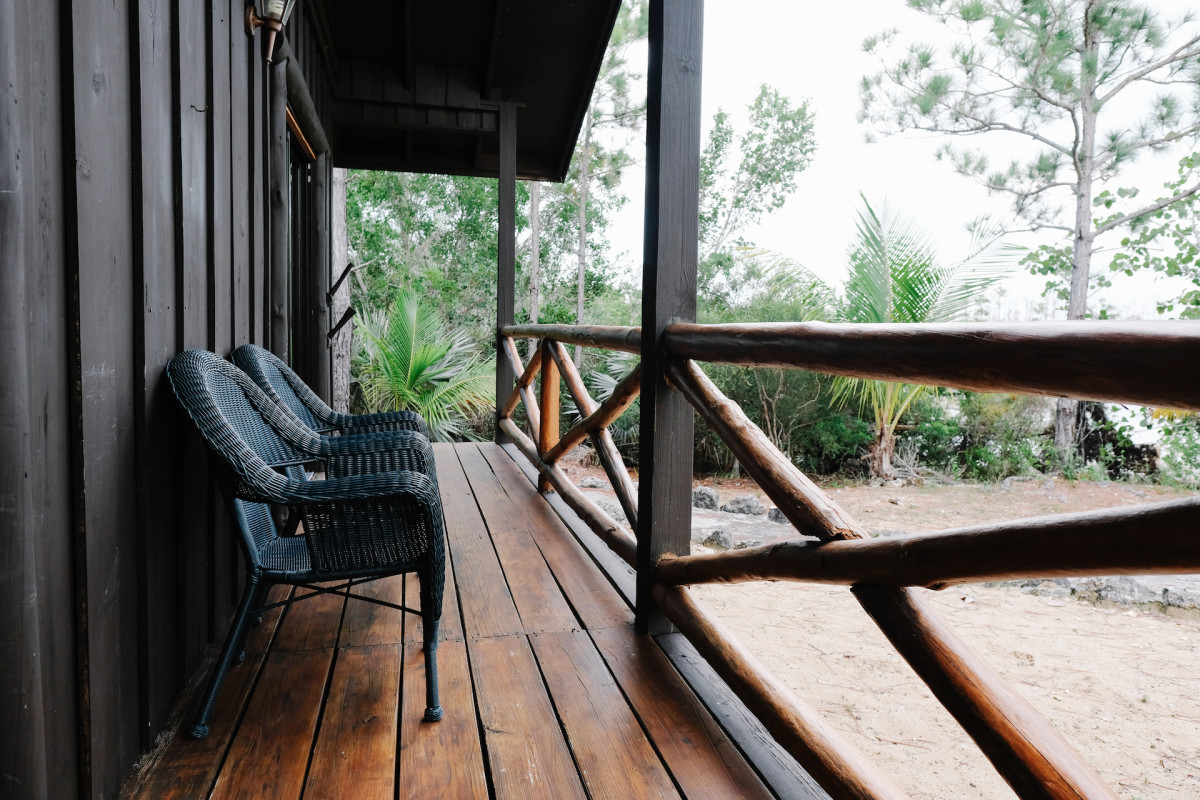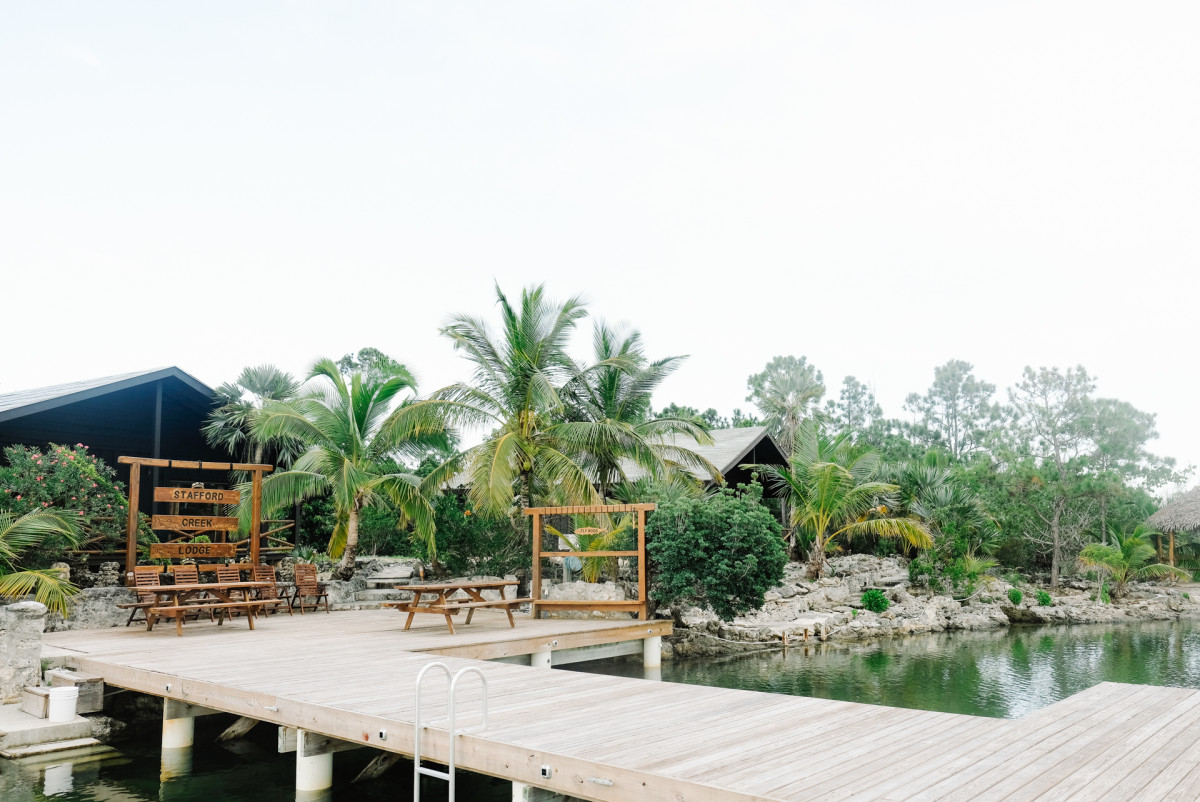 The lodging options are few and far between, aside from the Field Station, which mostly caters to educational school groups and not the general public. Stafford Creek Lodge is located in Blanket Sound, and is a great spot for those wanting to go bonefishing.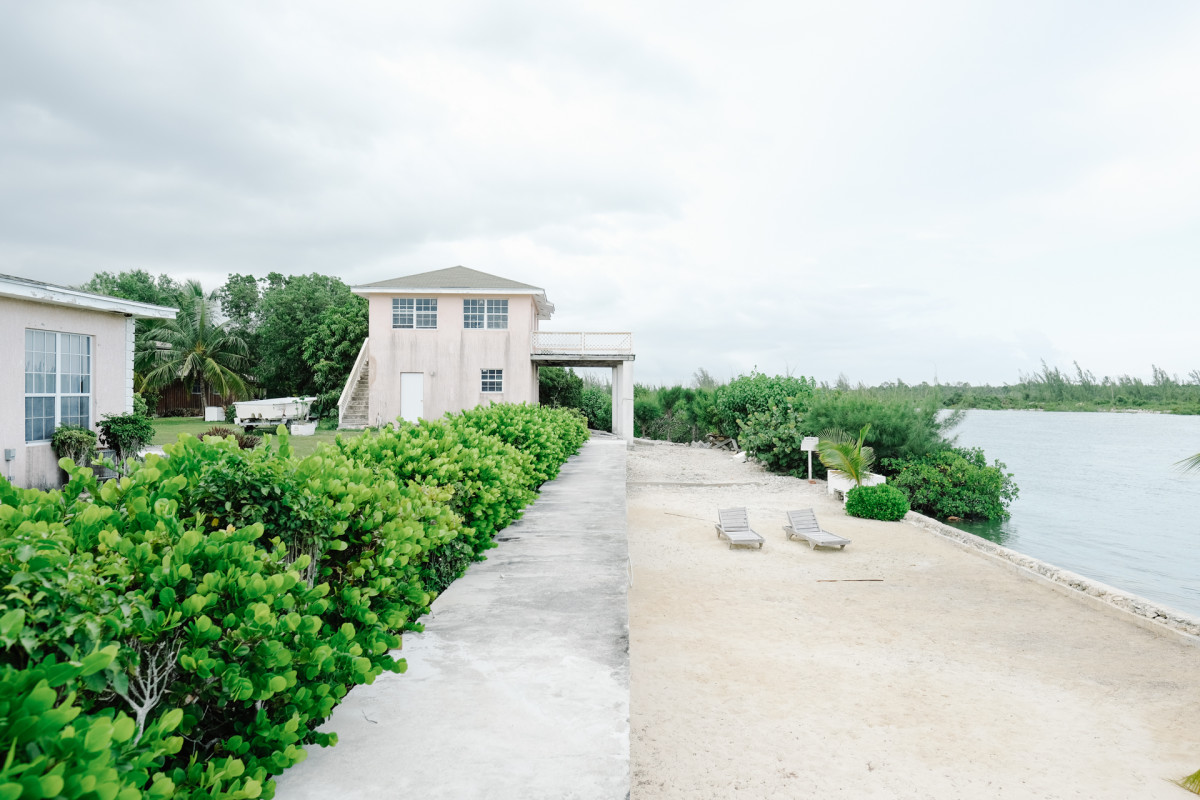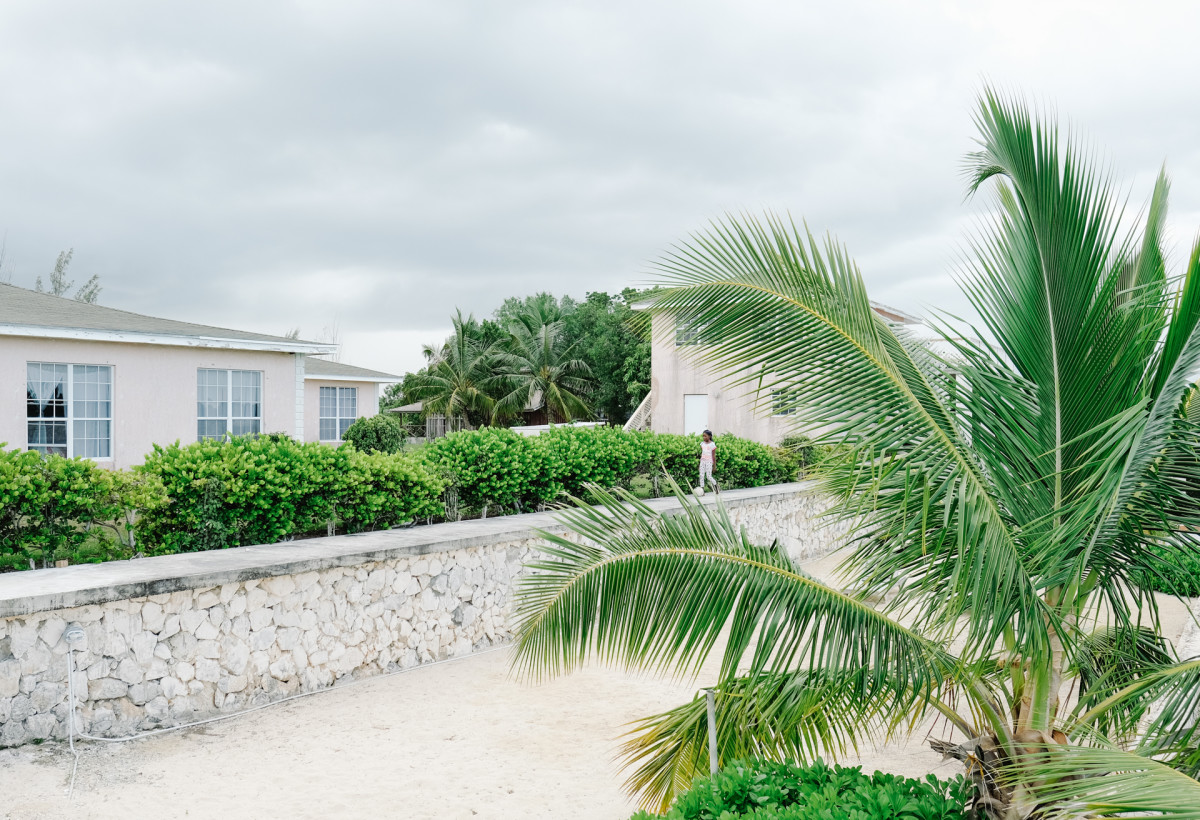 Love At First Sight, owned by local Sheila Blatch, has some of the coldest beer on the island. The back patio is a great place for spotting dolphin. She also cooks an incredible meal.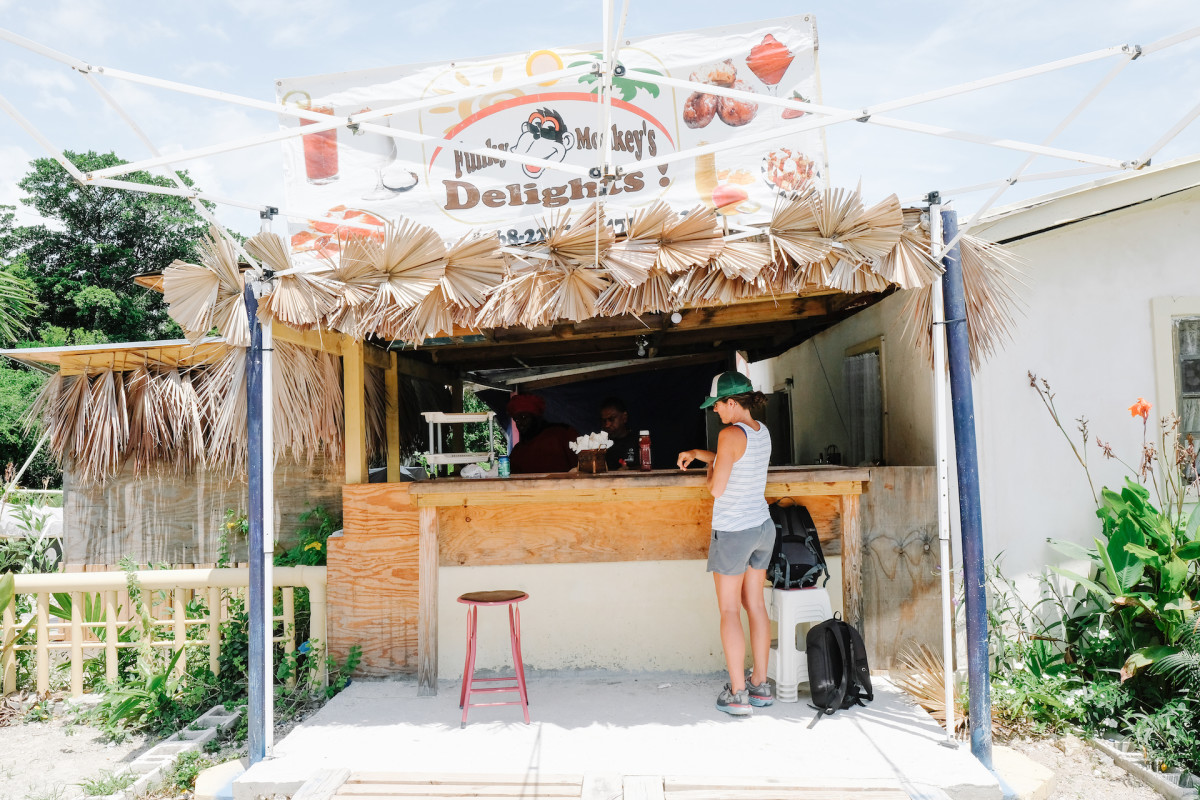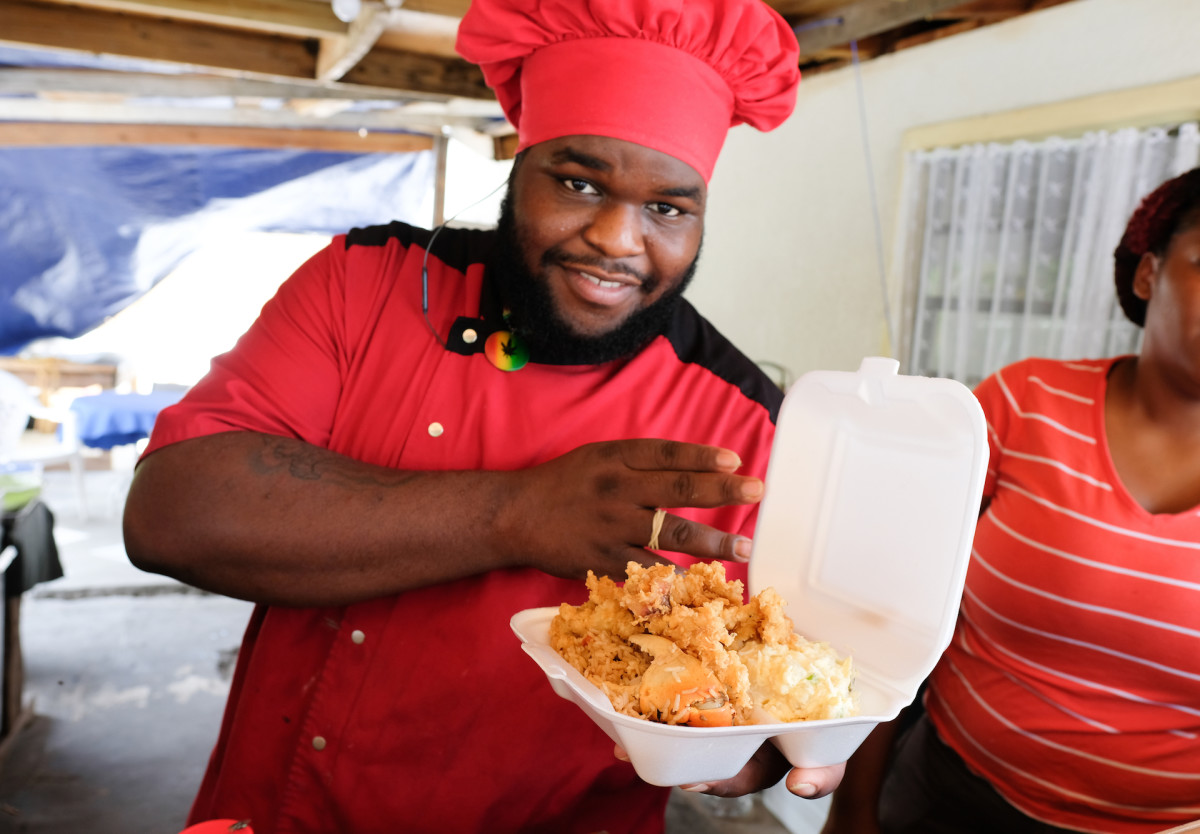 Before leaving the island, be sure to stop by the Funky Monkey for some cracked conch, pictured above, or breakfast. It's located about 2 miles from the airport in Fresh Creek and is some of the best food around.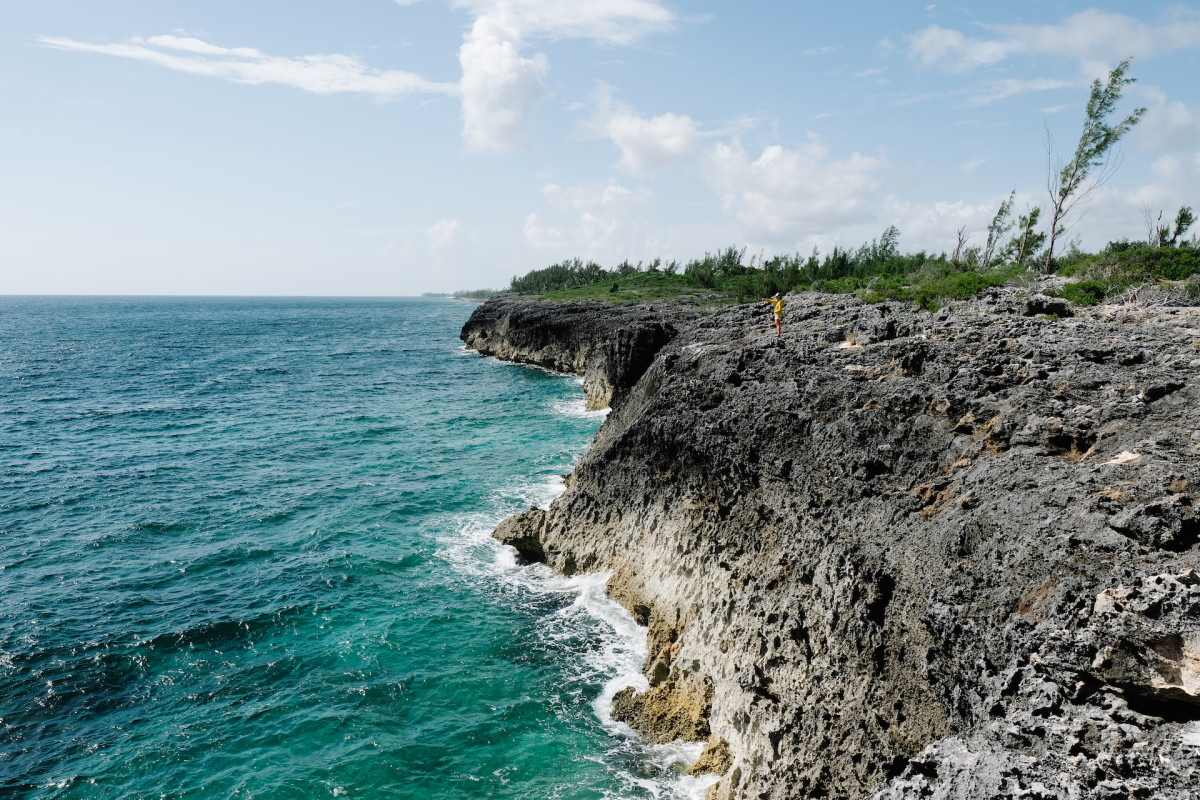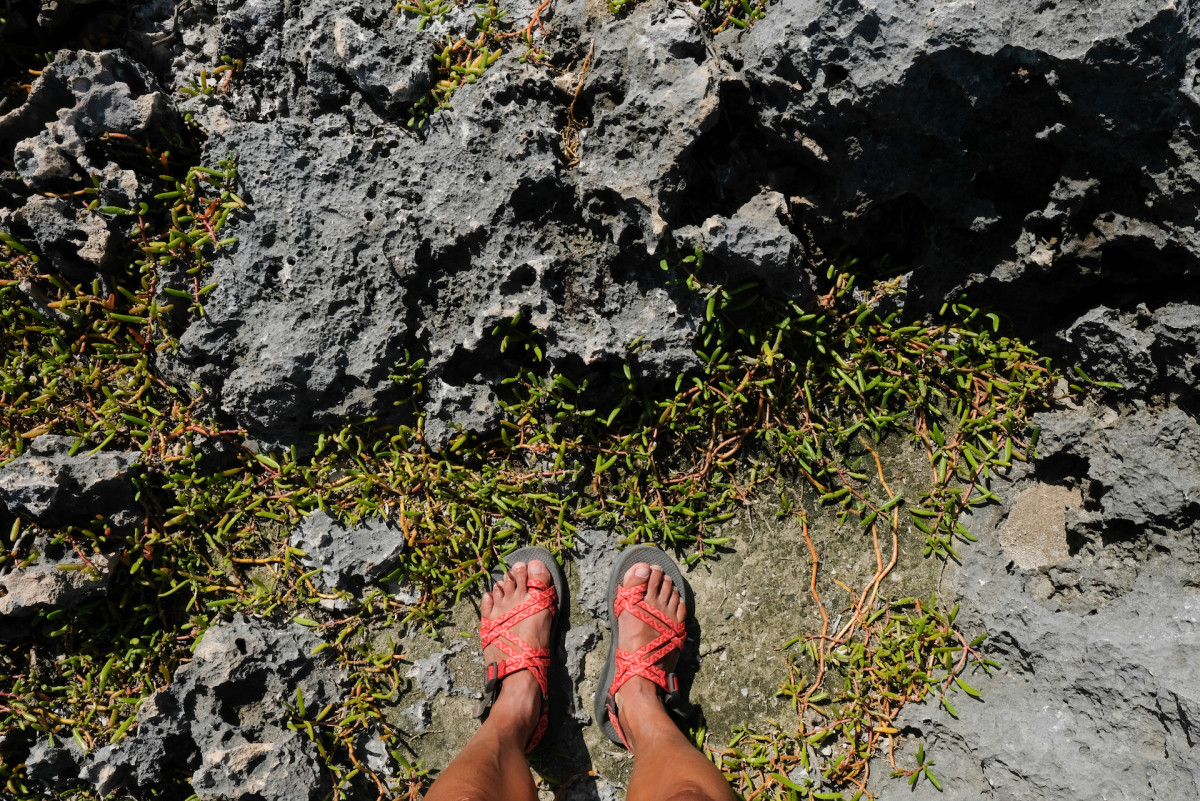 The north end of the island is home to Morgan's Bluff. At 65 feet, it's the highest point on Andros and offers a gorgeous view. Legend has it that Captain Henry Morgan would tie a light around a goat and have it wander the bluff at night. When ships would wreck, Morgan would then plunder the vessel and store the treasure in the cave a couple hundred yards from the bluff. These days there aren't any pirates to see, but many still believe that treasure is buried somewhere on the island.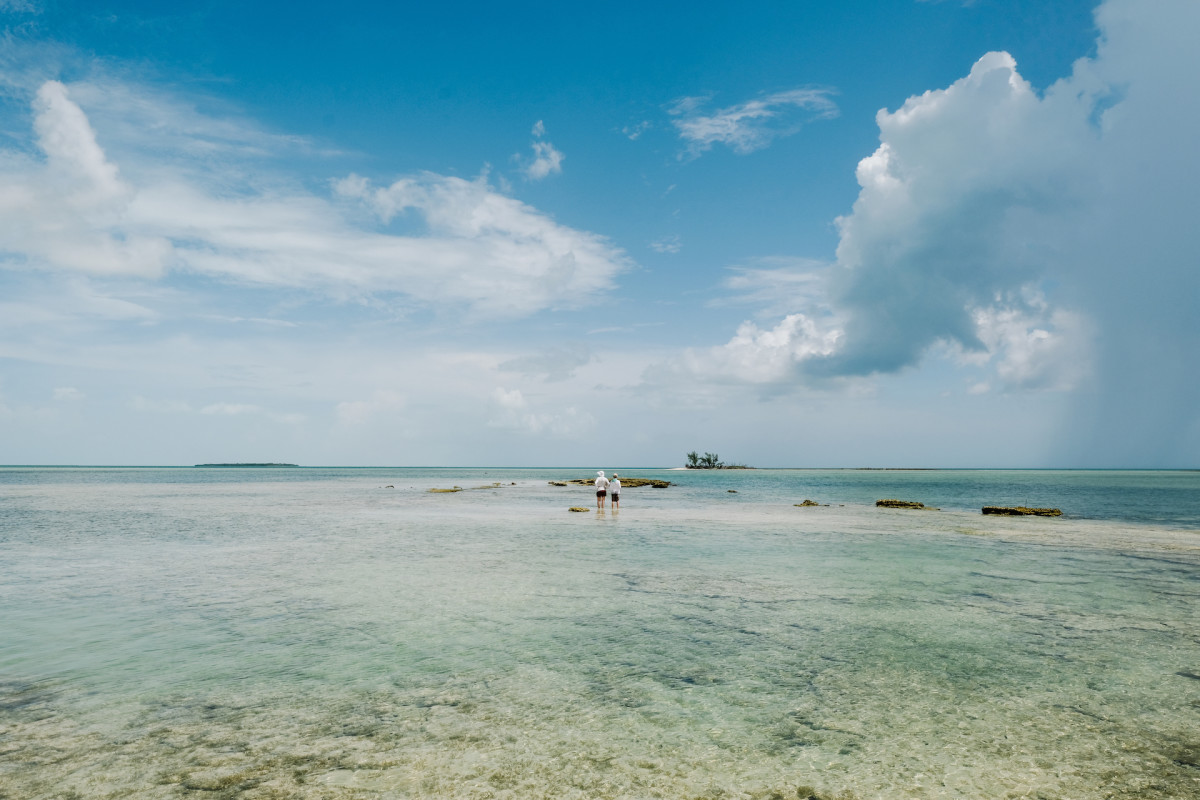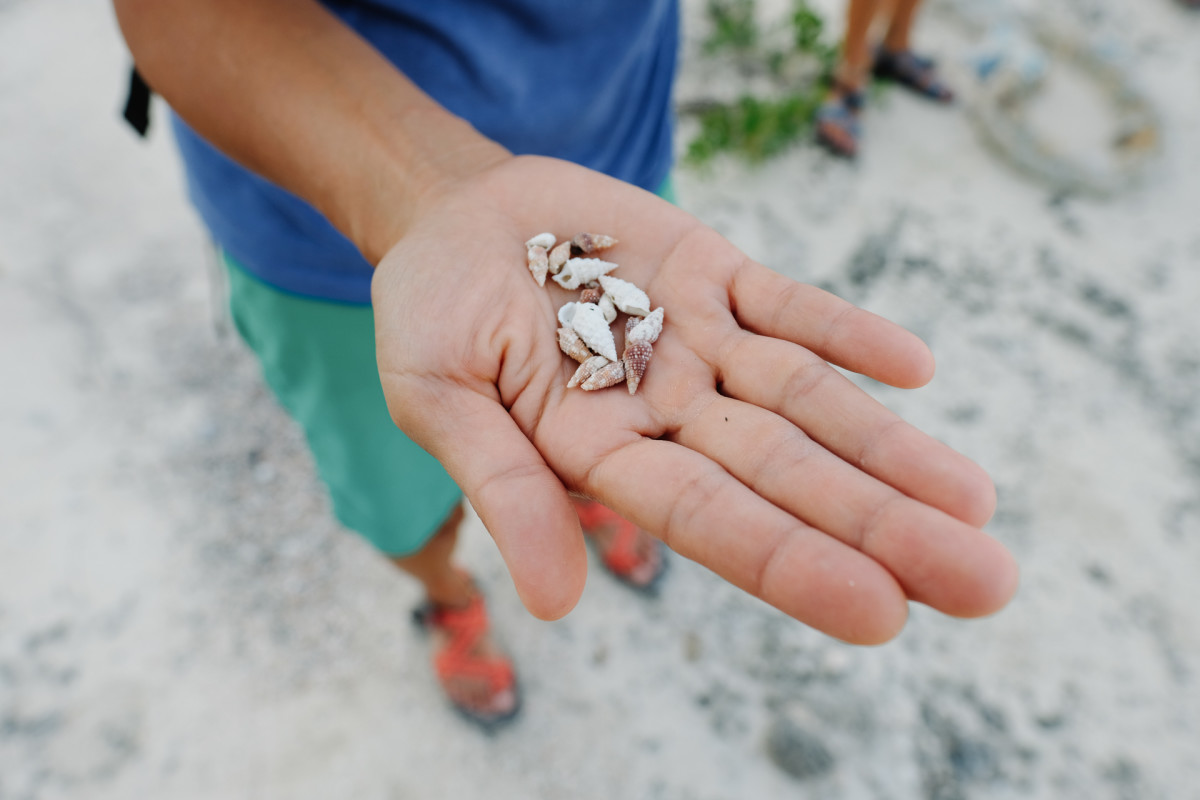 On one of the land trip days, we headed north towards a place called Money Point. A left off of Queen's Highway puts you on a deeply potholed road through a mangrove swamp. Eventually, once we bounced our way to the coast, we ended up at an incredible place to observe invertebrates at low tide. In addition to tiny shells, you're also likely to see brittle stars, snails, crabs, urchins and more. We'll take learning in the field over learning behind a desk any day of the week.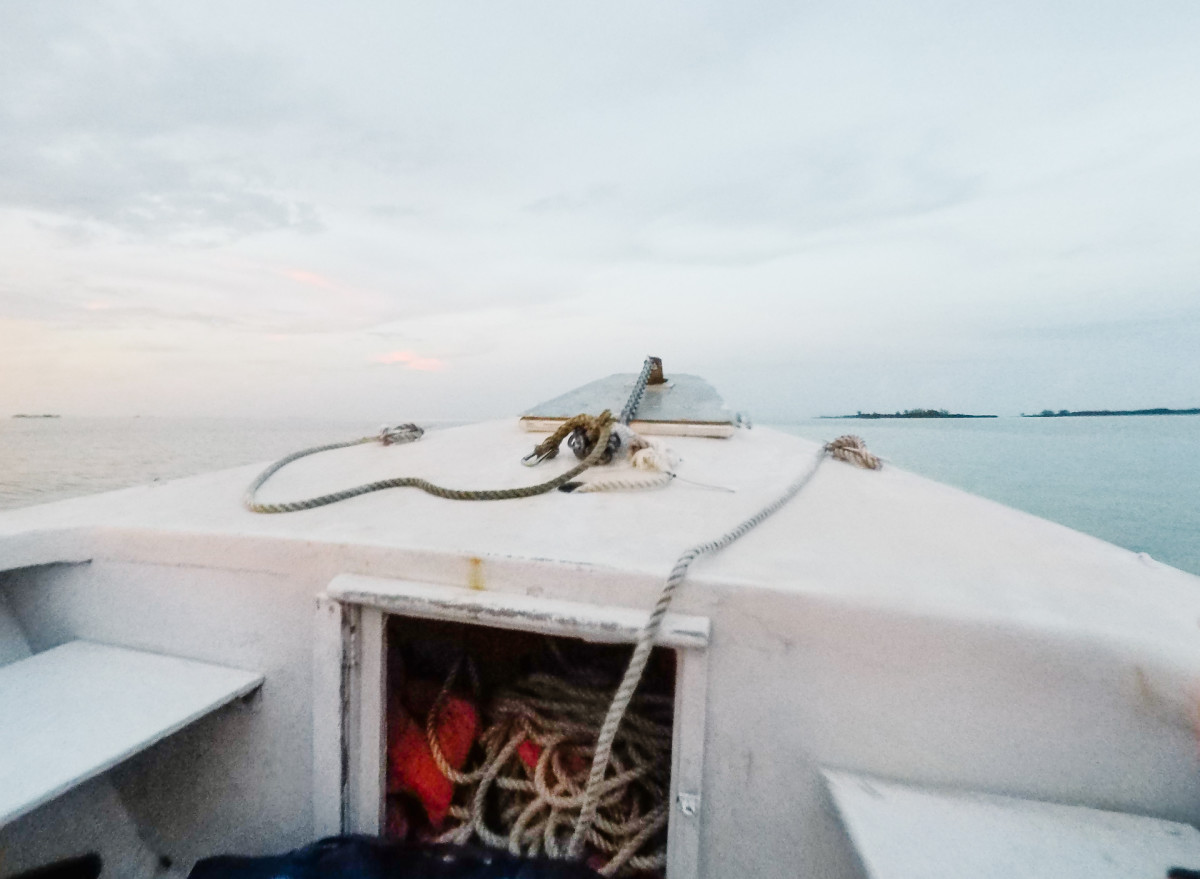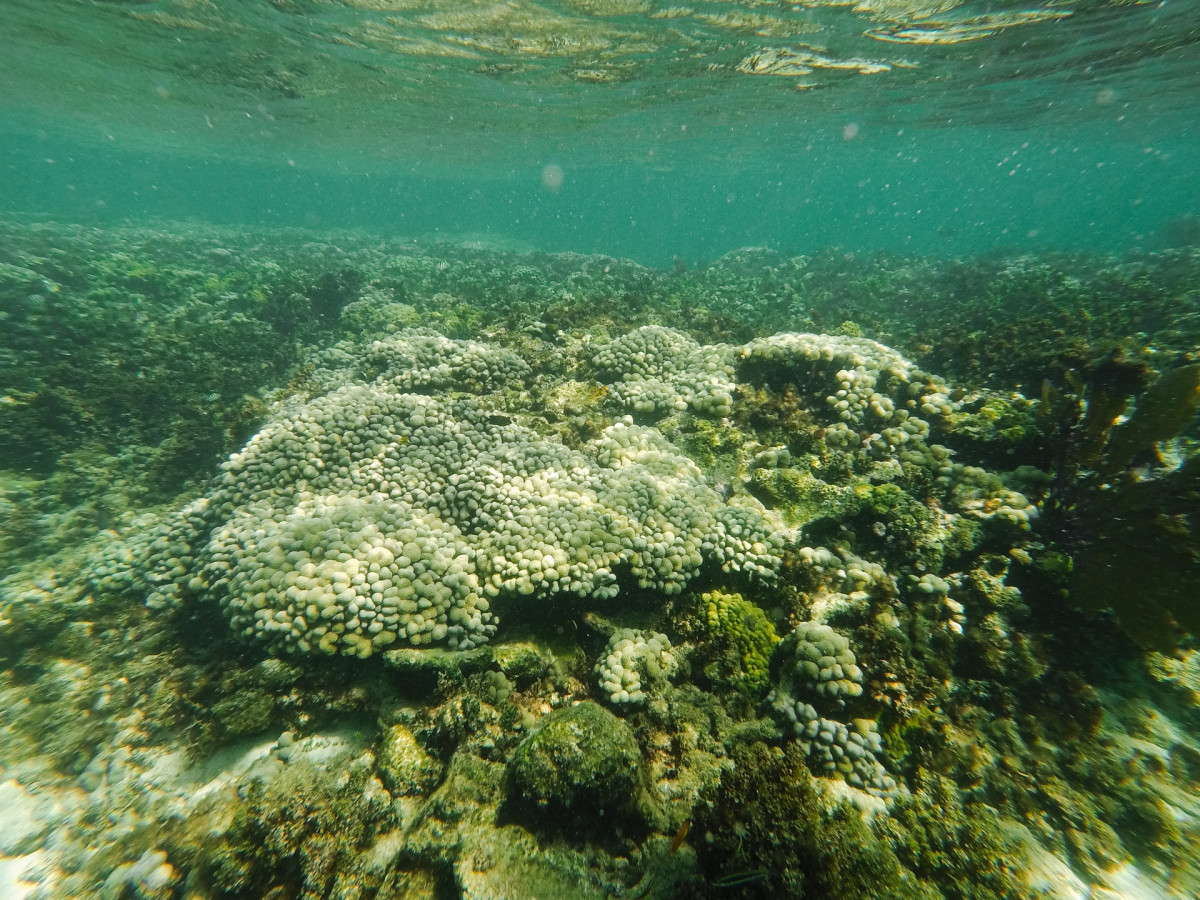 If, by immersing ourselves in new experiences, we come to learn and love a place, then perhaps we will protect it. At least that's what educators and conservationists hope will happen through ecotourism.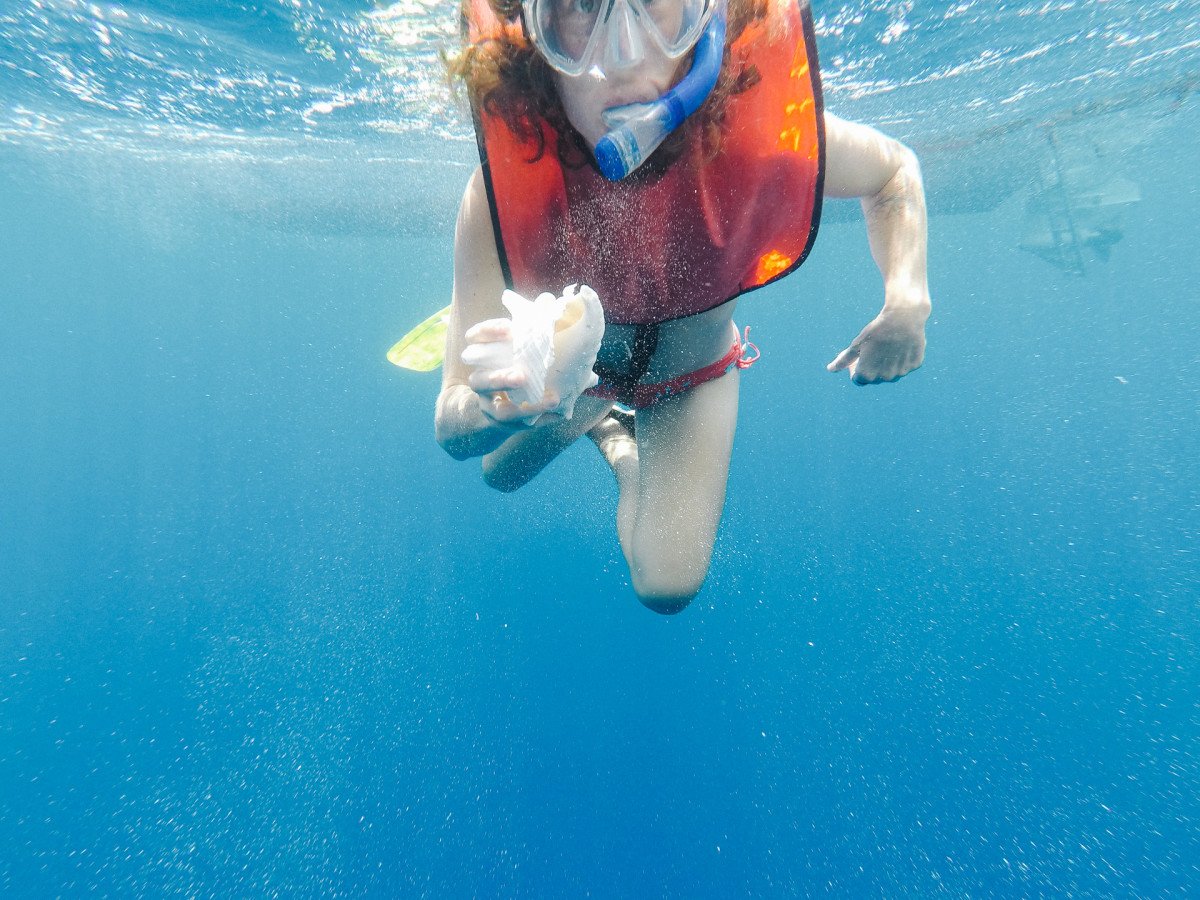 Just past the reef on the eastern side of Andros Island, lies the Tongue of the Ocean (TOTO). The water changes from the most alluring turquoise to a deep, emerald blue, signaling that you've reached the oceanic trench, parts of which go to depths of about 6,600 feet. We dropped a conch shell into the Tongue and counted until it was out of sight. It took about 26 seconds for it to completely disappear from our view.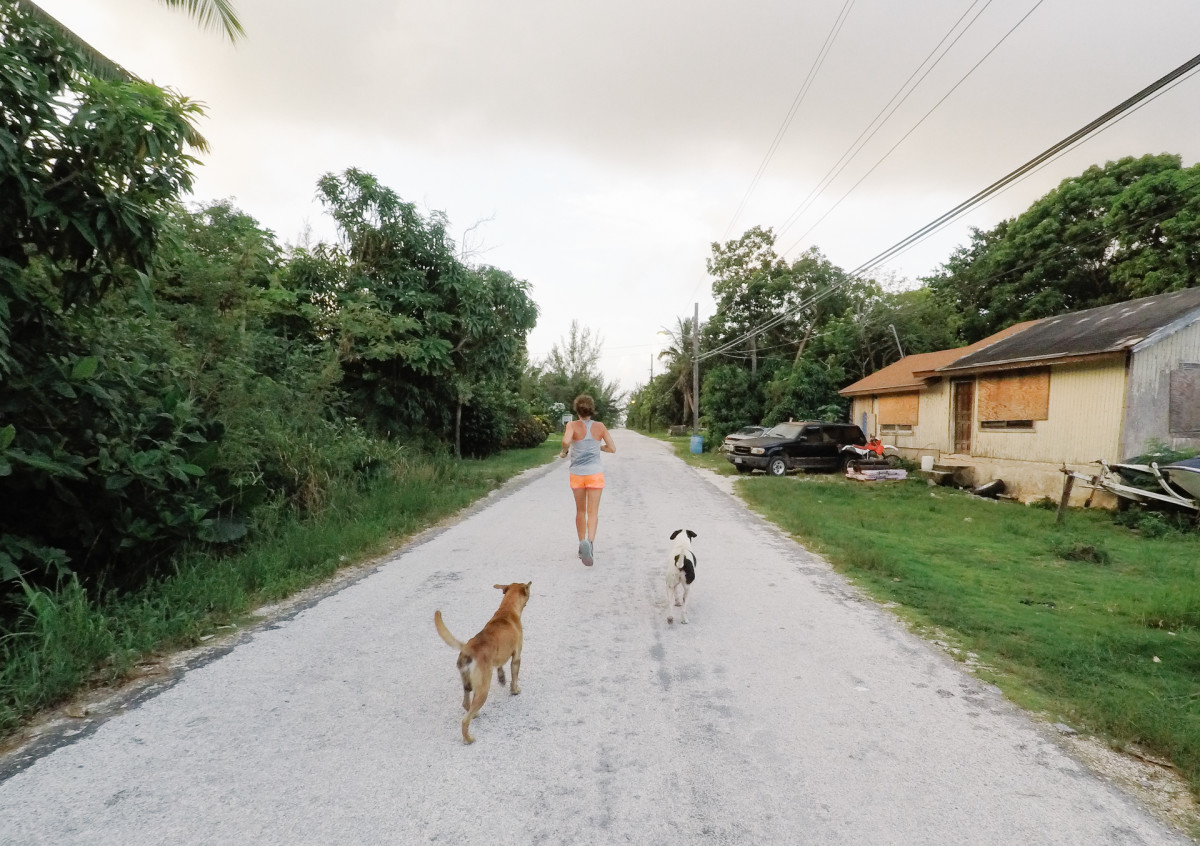 Still no better way to explore a place than by going for a run. Caroline getting miles in with some of the local dogs.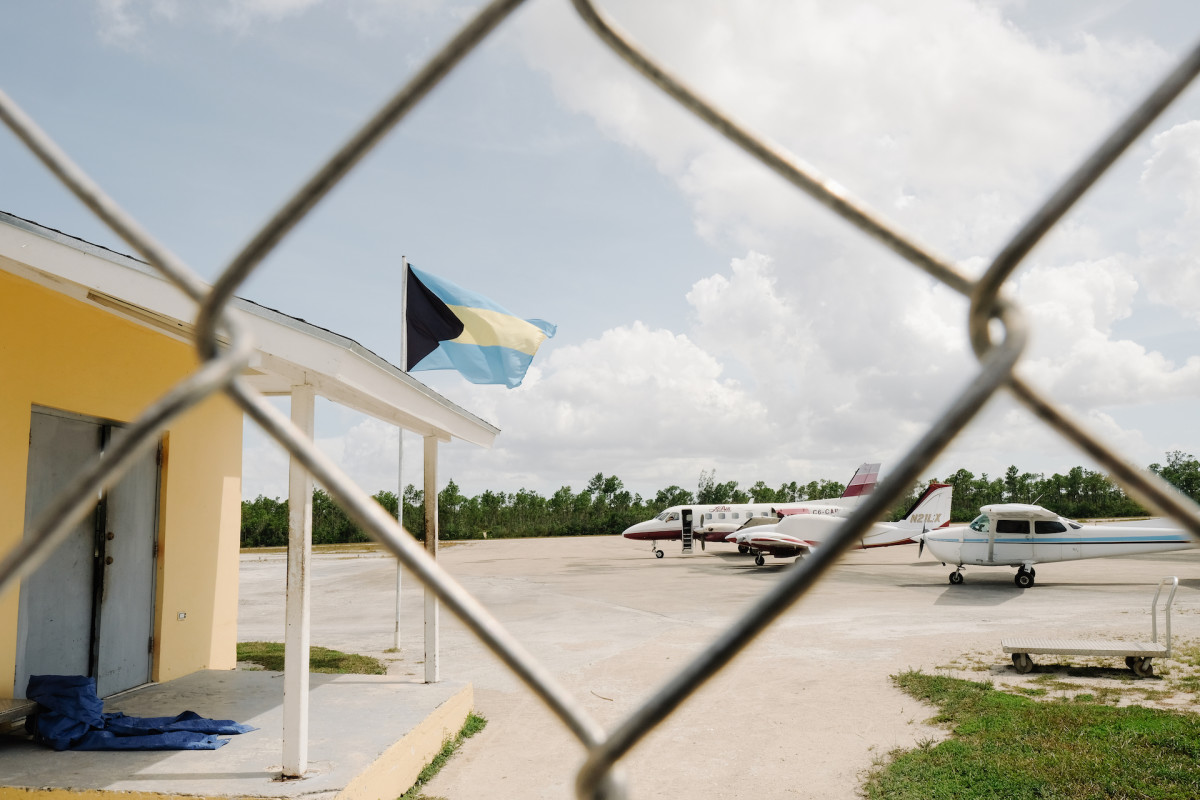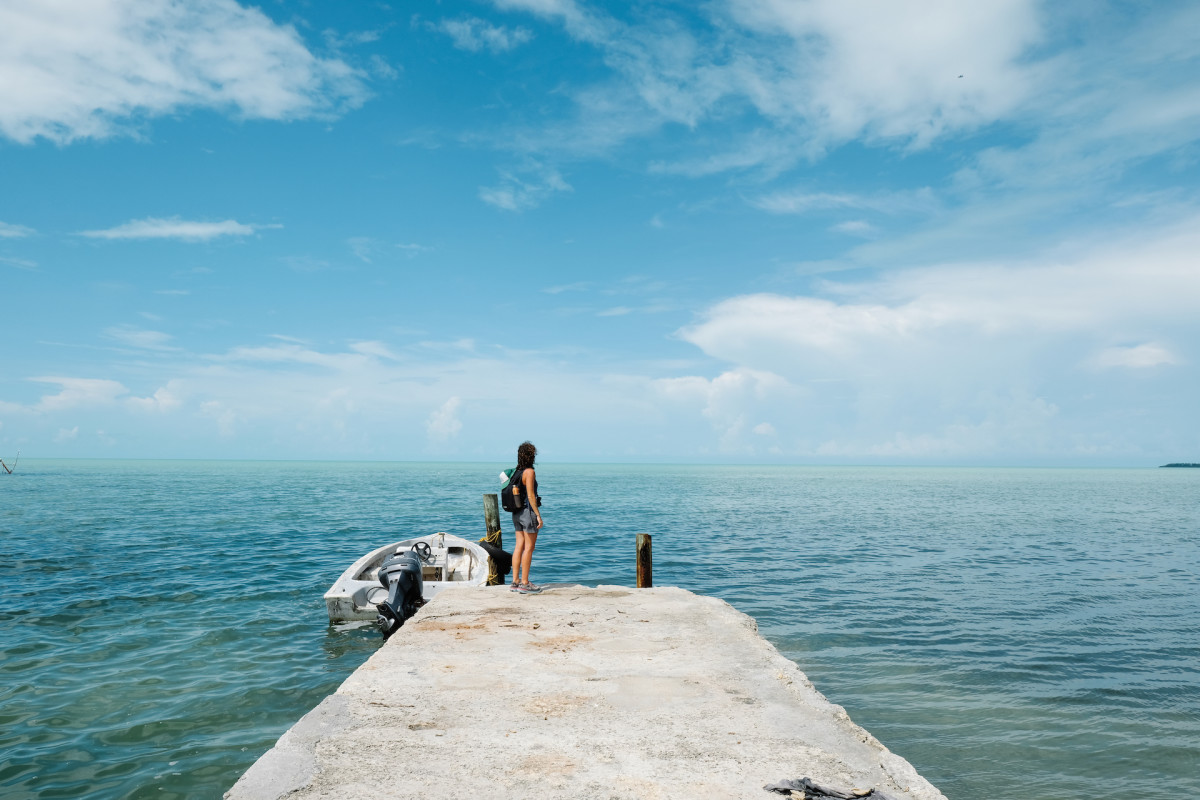 What's on the horizon for Andros? Some say it's just a matter of time before it becomes "discovered" and the masses start to arrive. Others say that progress is still a long way out. One thing that remains consistent, however, is everyone's desire to keep the island unspoiled and free from chain restaurants, traffic and environmental destruction.
I admit, Andros is one of those places that I selfishly didn't want others to discover. I feel protective of it, the same way as a surfer who has found a perfect wave. And yet, at the same time, I recognize that Andros is not mine to keep or covet.
My friends on the island are, for the most part, eager for tourists to come because tourists spend money and, like the rest of us, they are trying to make a living. The newly paved Queens Highway is perhaps a strange metaphor of the future. Is it a precursor to modernization? Many on the island, locals and ex-pats alike, remain cautiously optimistic about Andros' future as a tourist destination. Most everyone we talked to seems to be doing their part to encourage sustainable, eco-friendly experiences as well as crossing their fingers and hoping that growth doesn't happen too quickly.
If you find yourself looking for an adventure, and want to go a little bit off the grid and experience a place that hasn't been overrun by Wal-Marts, interstates and high-rises, you could go to Andros. But please tread lightly, thoughtfully and with the utmost respect for the land, the ocean and the people that call it home.
All photos by Caroline Whatley and Erin McGrady
Erin McGrady and Caroline Whatley are based in Asheville, North Carolina, but are currently traveling the country in their van. You can follow along with their adventures at Authentic Asheville.
For access to exclusive gear videos, celebrity interviews, and more, subscribe on YouTube!