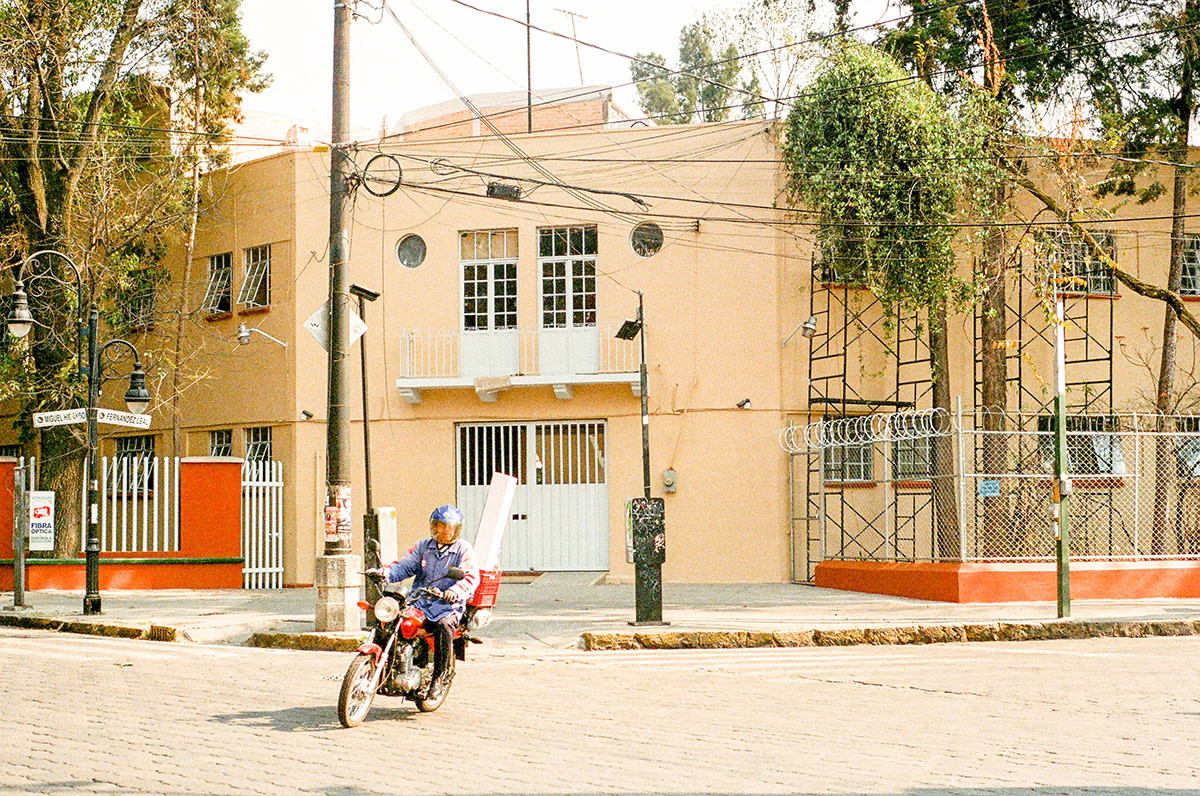 Last year, in the midst of winter, I asked Sarah if she'd like to be my pen pal. We connected through social media. Originally from Western Australia, she was living in Vancouver, Canada, while I was in San Diego, California.
Right away, I found myself drawn to her creativity in the arts, her self-awareness, and healthy lifestyle. Our chats caught fire and we agreed on what our first letters would embody and sent them off. By mistake I sent mine to the make-believe city known as Vancouver, Australia, and for an unknown reason I never received her letter.
Just before the New Year, Sarah's passport was stolen while traveling through Mexico City. To obtain an emergency passport she needed to rebook flights, and was forced to stay an extra nine days in the city while handling documentation with the Australian Embassy.
Sarah and I had never met, but I booked a flight. Preparation took a backseat to spontaneity. I brought four rolls of film, a journal and a small duffel bag of clothes. A close friend and accomplice dropped me at the border to fly from Tijuana.
I landed in Mexico City and found myself with Sarah on a rooftop in Coyoacán. It was New Years, and we fled to Paseo De La Reforma for the celebration at midnight. My camera ran out of film halfway into the trip. I wrote in my journal every night.
I spent nine days exploring Mexico City with her. We fell in love. With the city and each other.
Only when I returned home and developed the film did I know I would make a book. "Cha Cha Cha" is a linen hardcover book. It's full of photography and personal journal entries from Mexico City.
Brodie's new book "Cha Cha Cha" is now available. Here is his dispatch from Mexico City.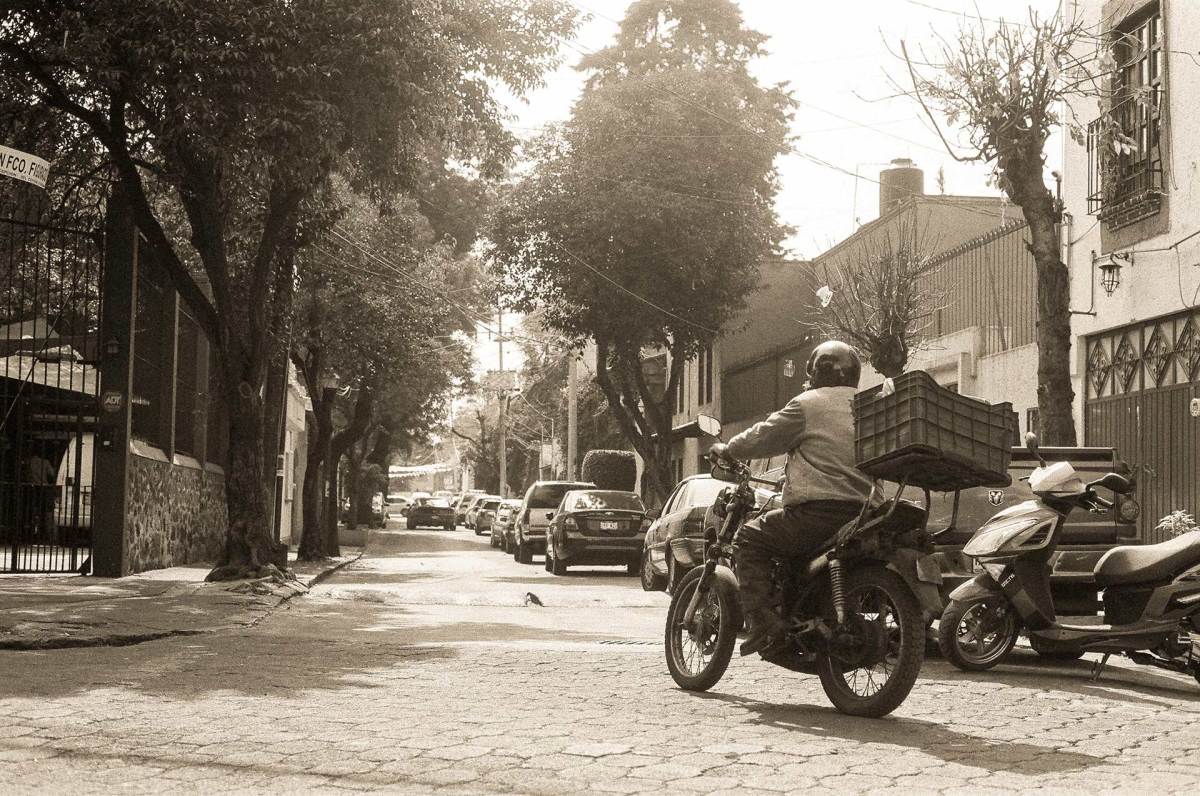 Morning commute in Coyoacán. This area is covered in cobblestone streets. A motorcyclist sped by on his way to work and the engine blasted echoes off the alleyway walls. The baskets on the back of the bikes are used to transport goods like flowers and mezcal across the city.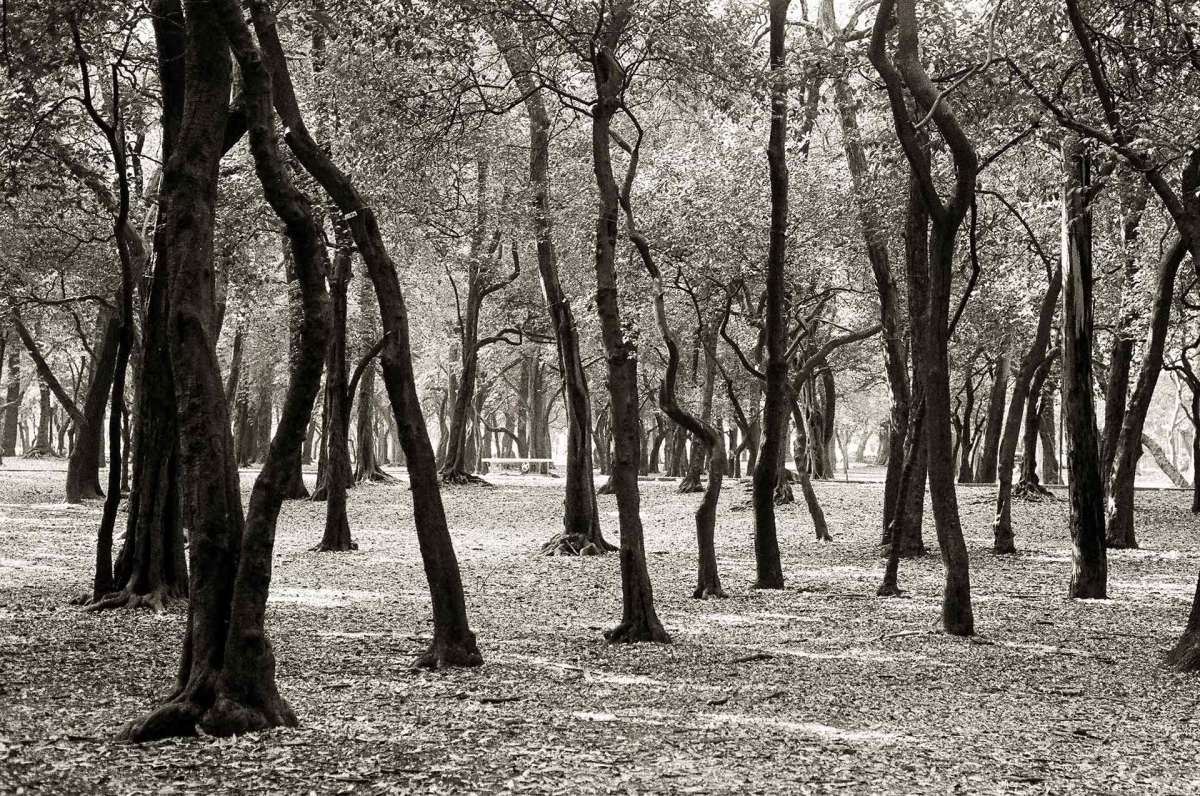 Bosque de Chapultepec is one of the largest city parks in the Western Hemisphere. In pre-colonial times this park was named a landmark, as it was a retreat for Aztec rulers. The trees in this park are often referred to as the lungs of the city.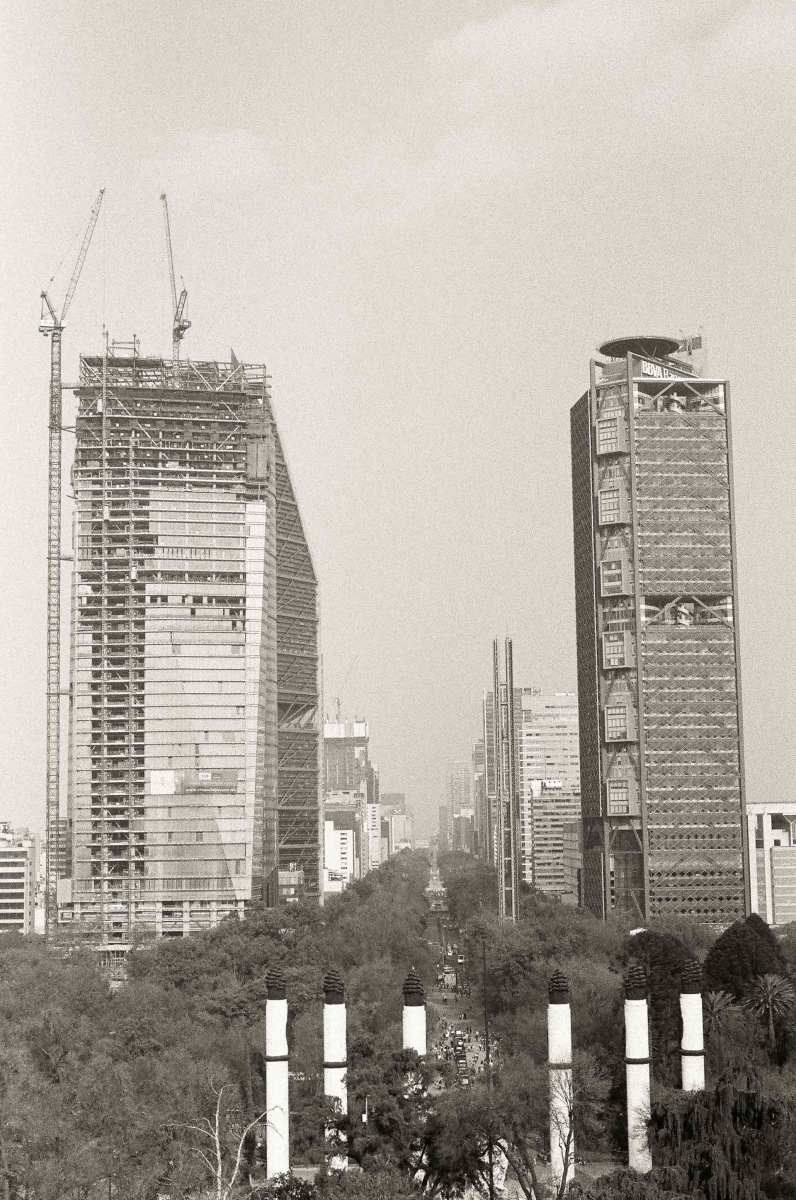 Paseo de la Reforma, modeled after famous boulevards in Europe, runs right through Mexico City. Some of the city's tallest buildings are here. This major boulevard is a cultural hub for holidays celebrated by locals and visitors from all corners of the planet. This photo was taken from the patio of Chapultepec Castle.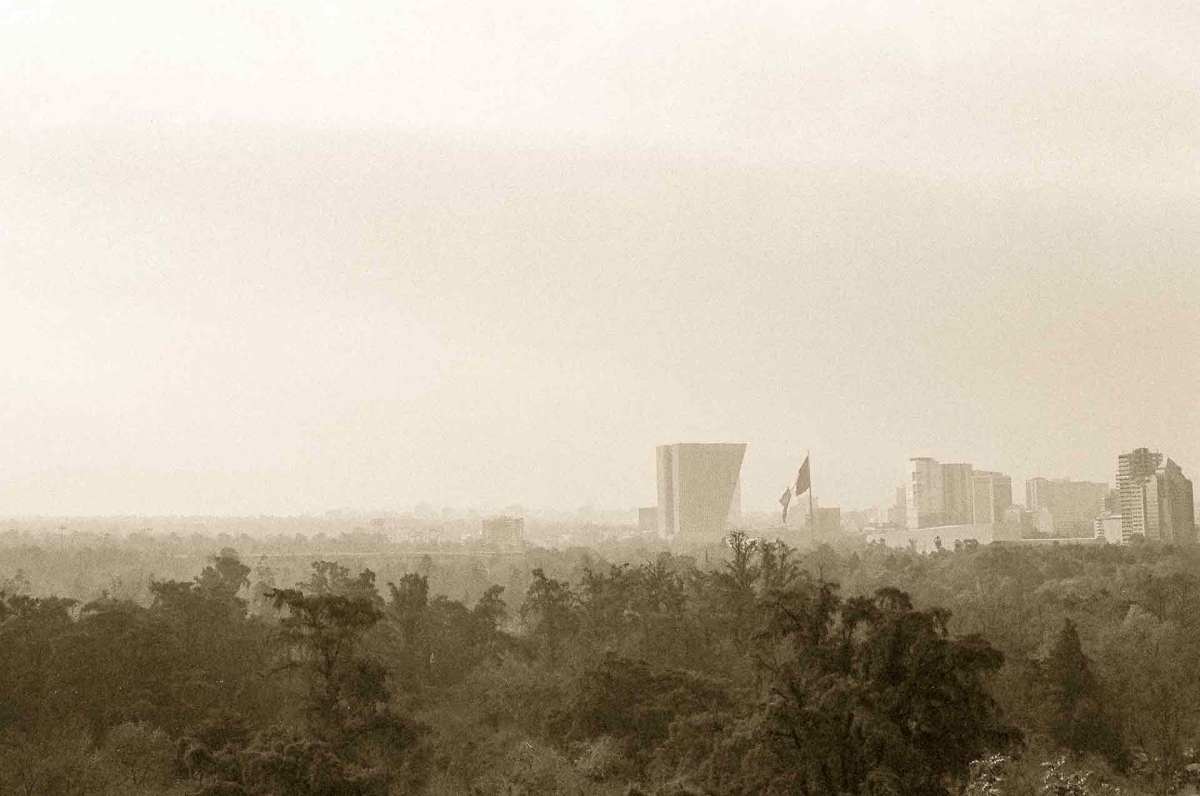 A Mexican Flag waves over the city in a blanket of smog. Mexico City is the most populated city in North America. The lively culture full of colors and art and laughter almost lets you forget about the pollution concerns. However many people wear respirator masks to stay safe.
Walking though Parque México you can bask in the sun and listen to the games played by all ages. Couples come to love one another while live music and cotton candy keeps them cozy. This little girl flew past my lens on her pink bike and right through a high-energy soccer match.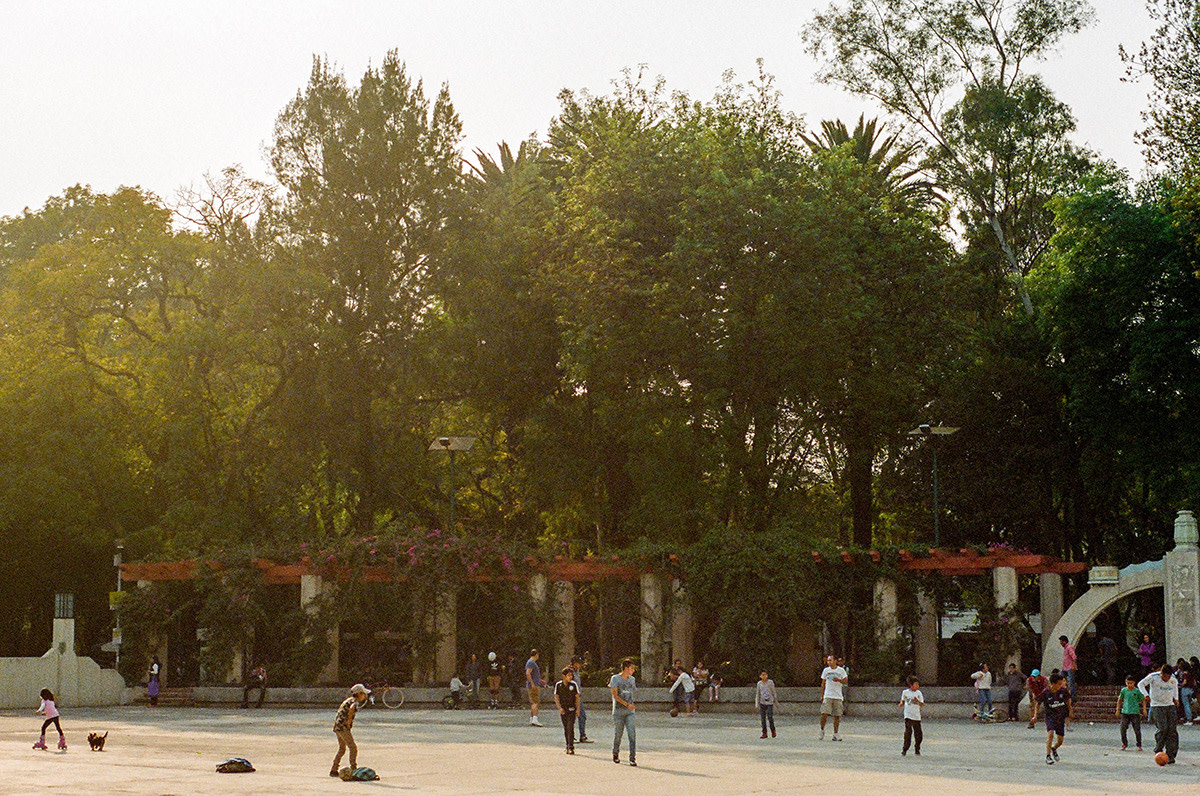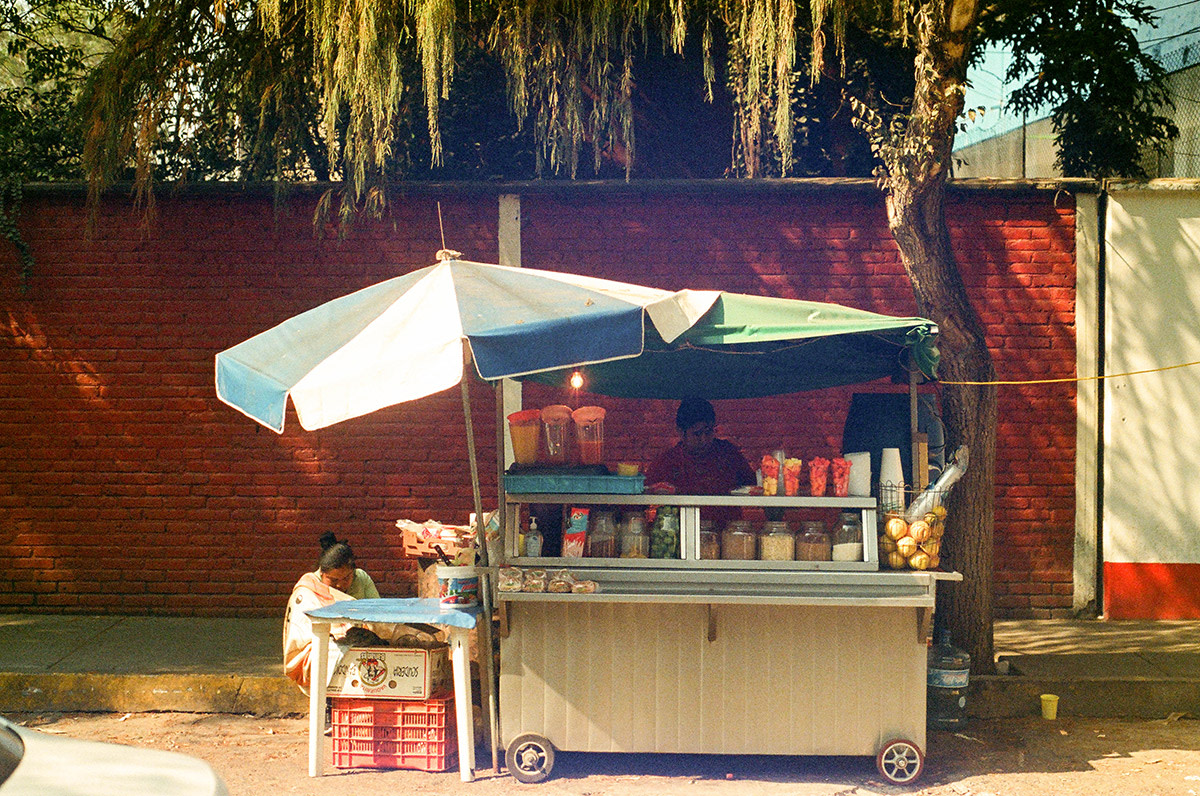 Street vendors in Mexico City are among the friendliest I've encountered. All the essentials to fuel your day in the city can be found on their carts.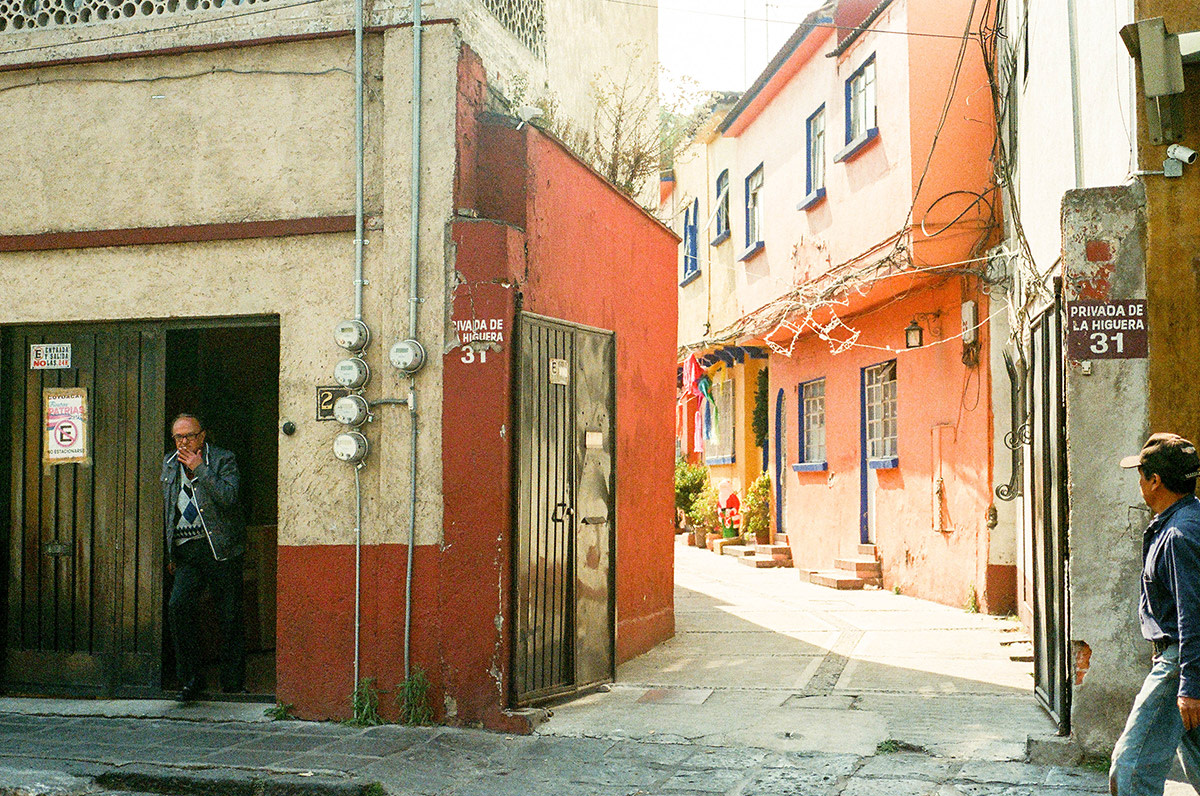 Frida Kahlo lived close to this neighborhood, and walking around the streets you can feel her energy and see her light bouncing off some balcony plants. Much of her life's work is on display at her studio just a few blocks away.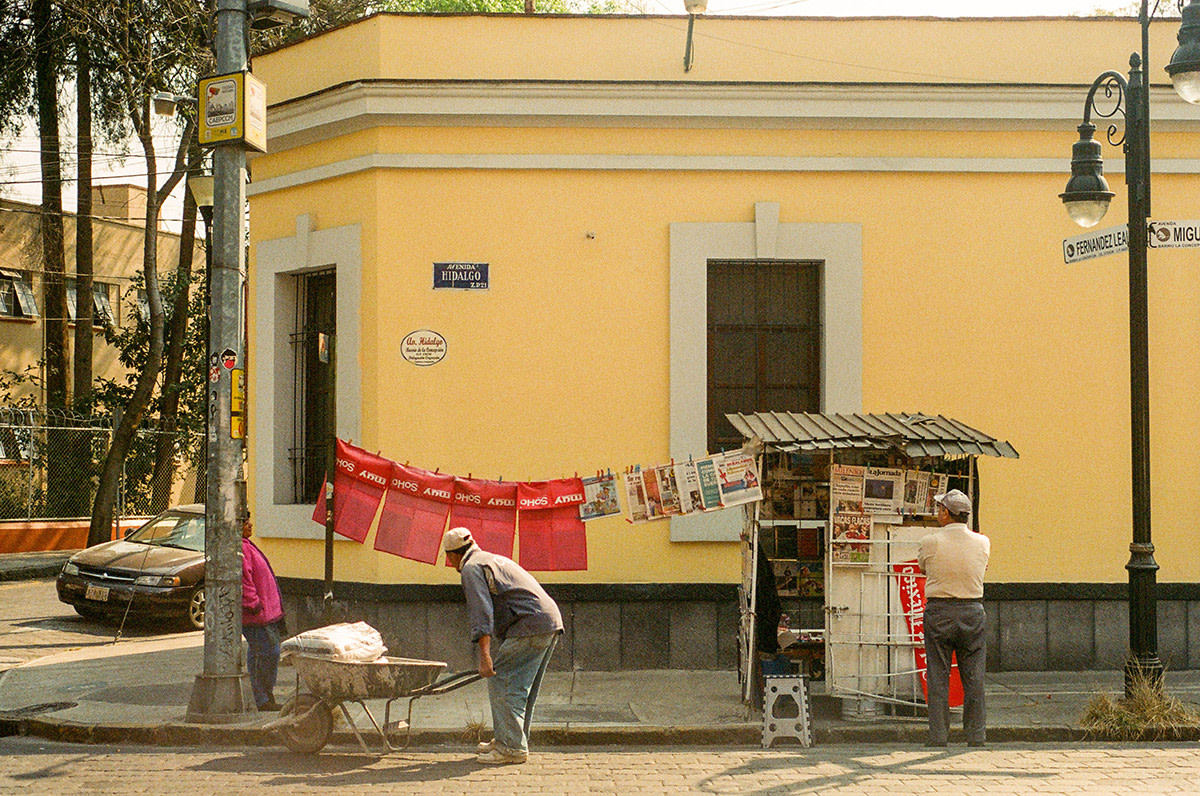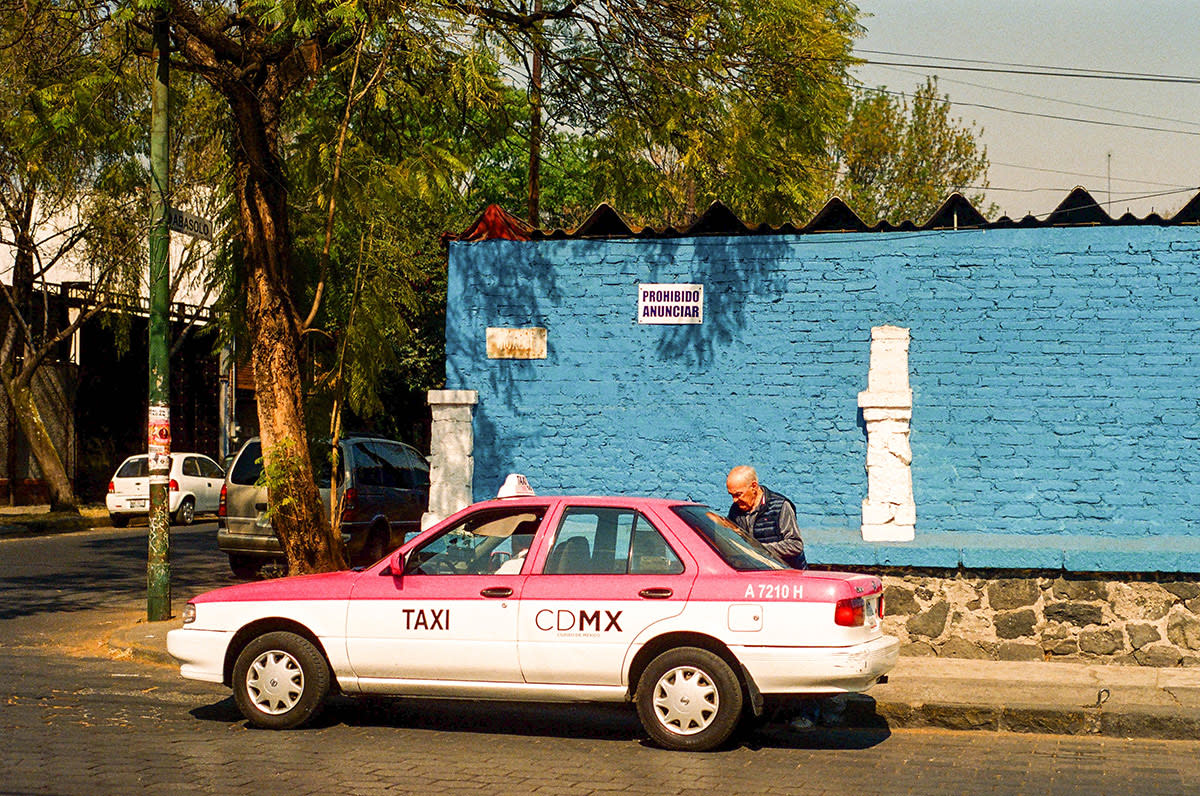 Perhaps this man is on the way to the park to meet his wife. Nobody knows but him. Taxis flood the streets with bright pink flashes and are impossible to miss. Locals suggested to hop in one – if you can speak decent Spanish.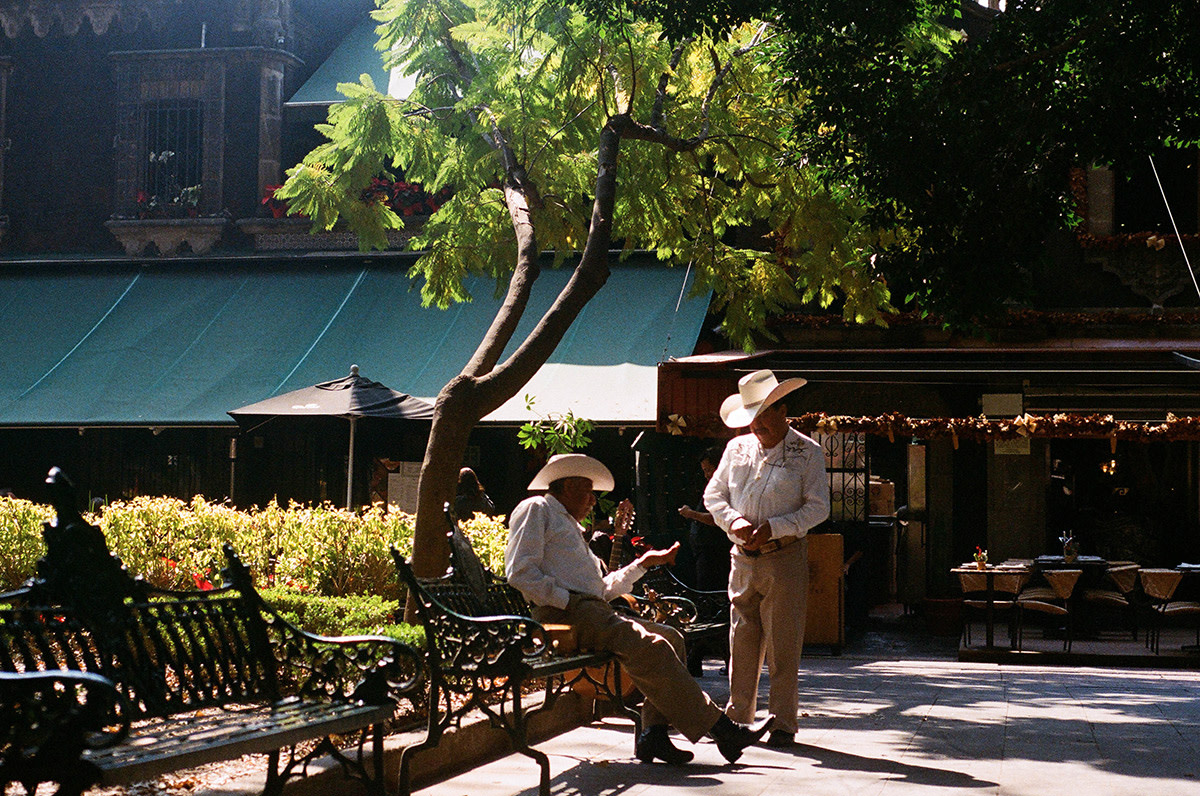 Two band members hold a meeting in the early morning hours in Coyoacán Plaza.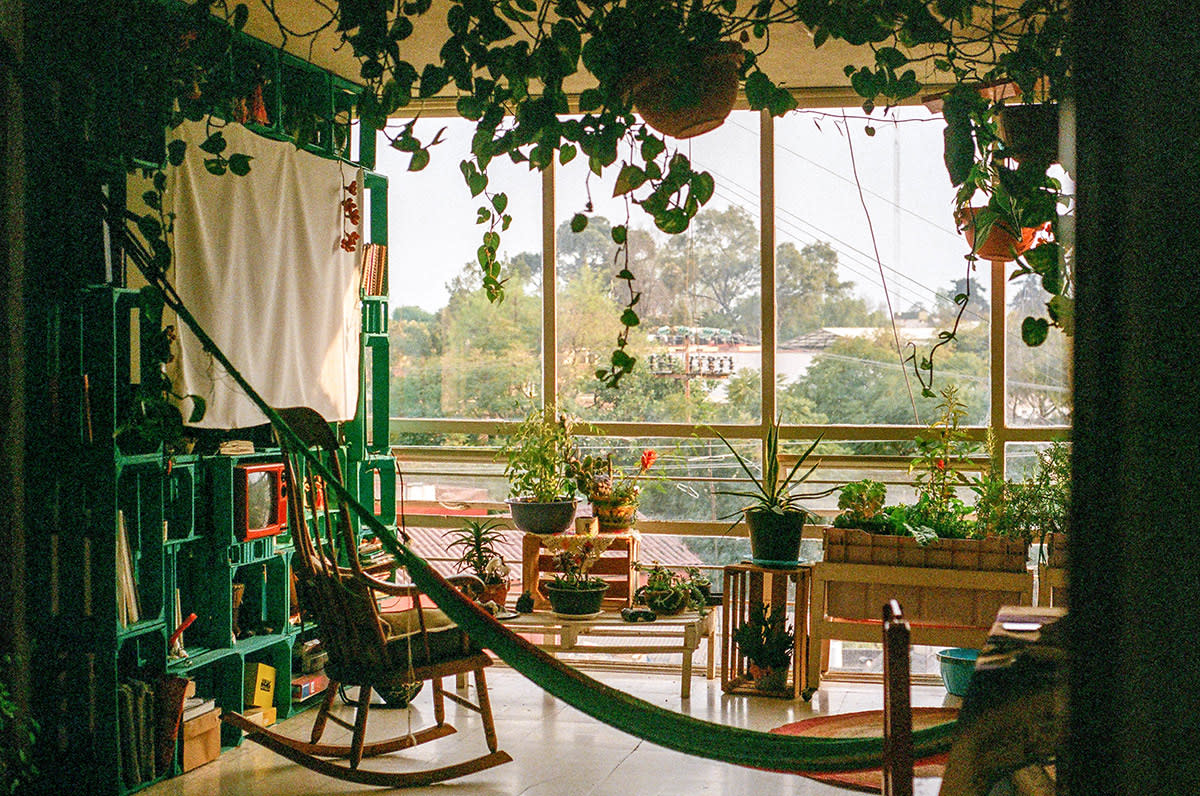 The place we stayed in was a warm candle flame to come home to every night. Steady and warm and flickering with comfort. For nine days the wax melted off and built upon itself, layering memories of smiles while exploring a foreign land – geographically far from home, yet more at home than ever before.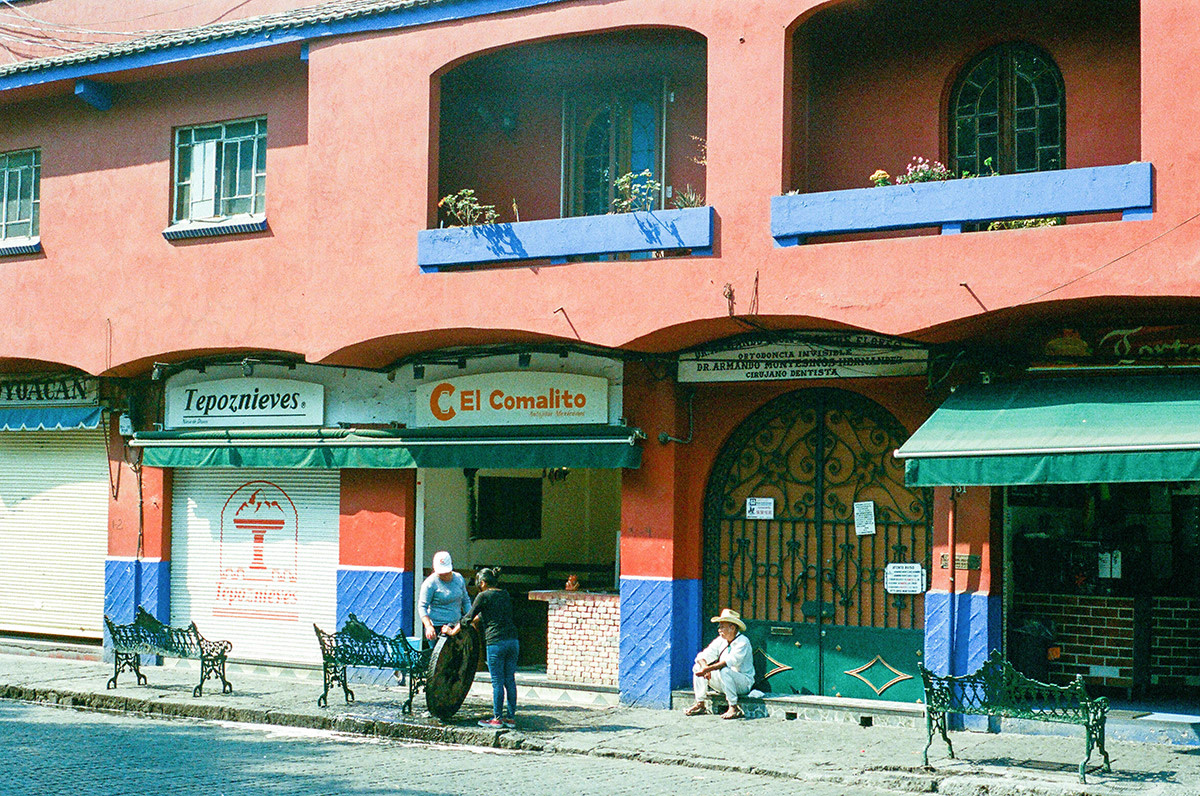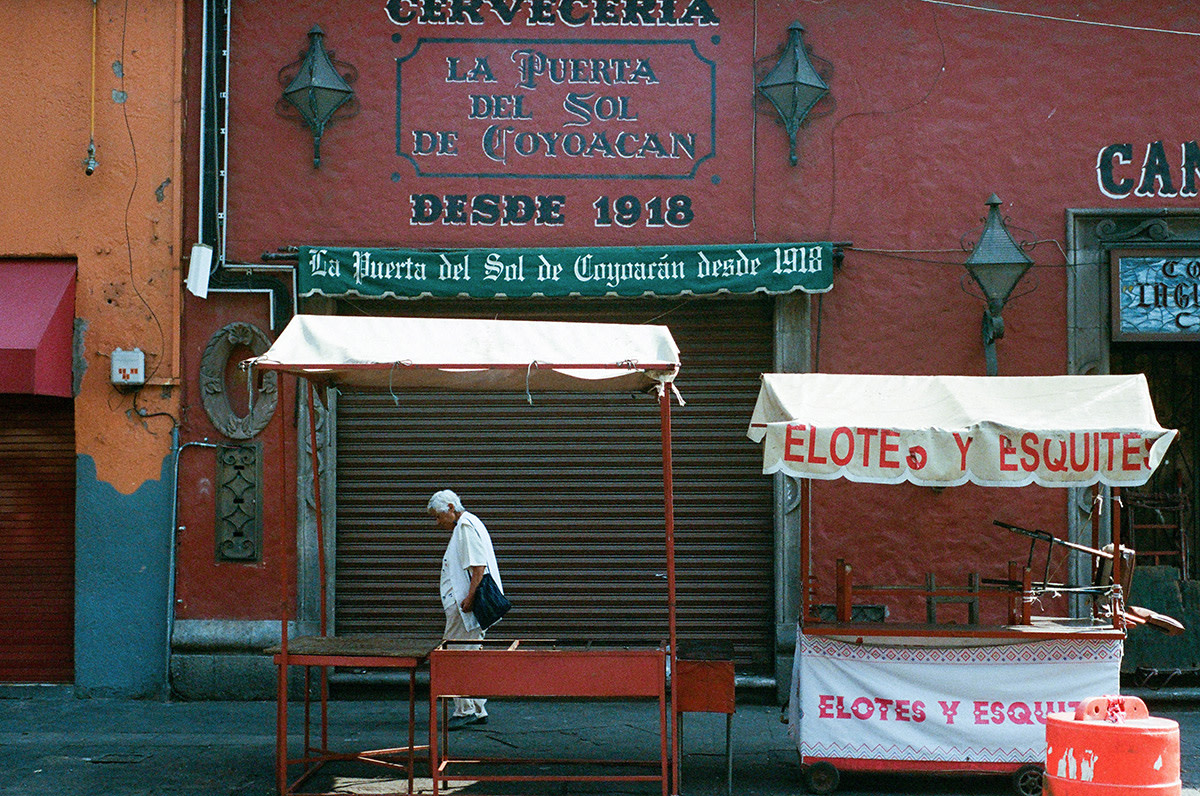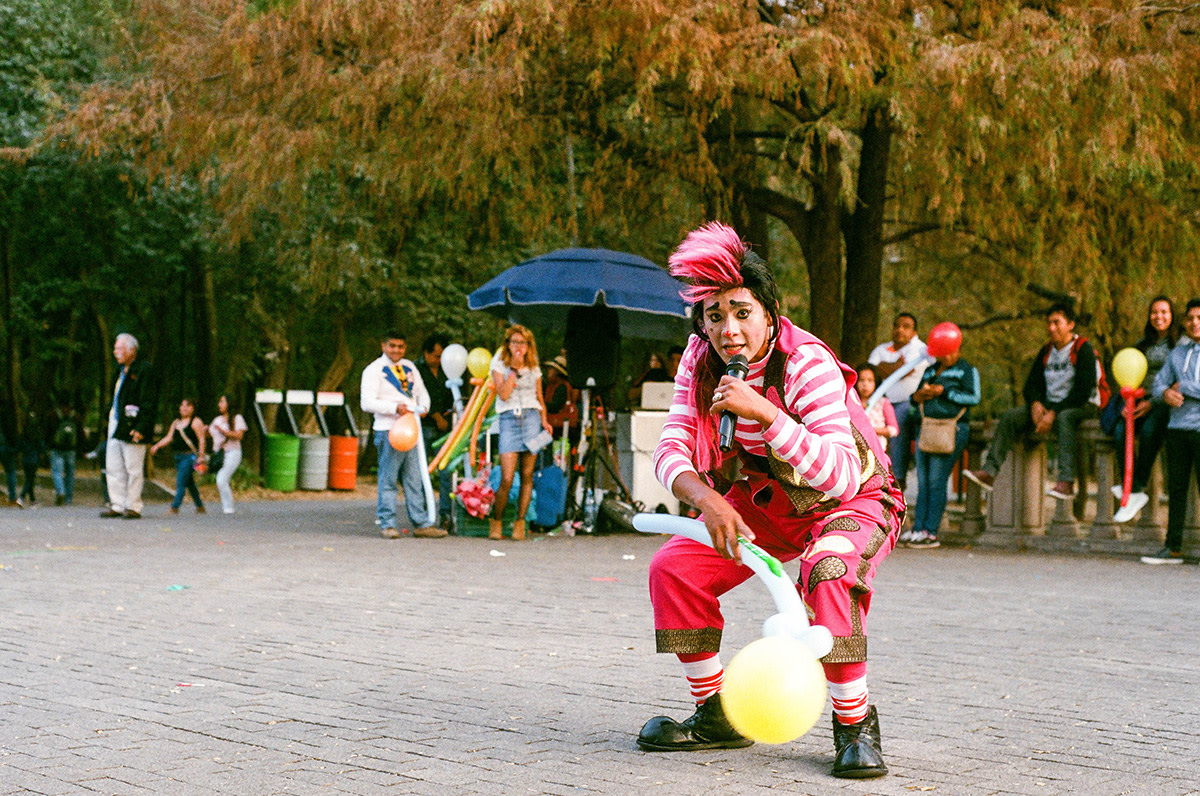 Street performances in Bosque de Chapultepec are effortlessly comical. Most enjoy the show while eating cotton candy or a lollipop. Things took an intimate turn when I was called into center stage. Over fifty locals giggled while I was reluctant. I made it into the middle of the circle and the giggles turned into laughs.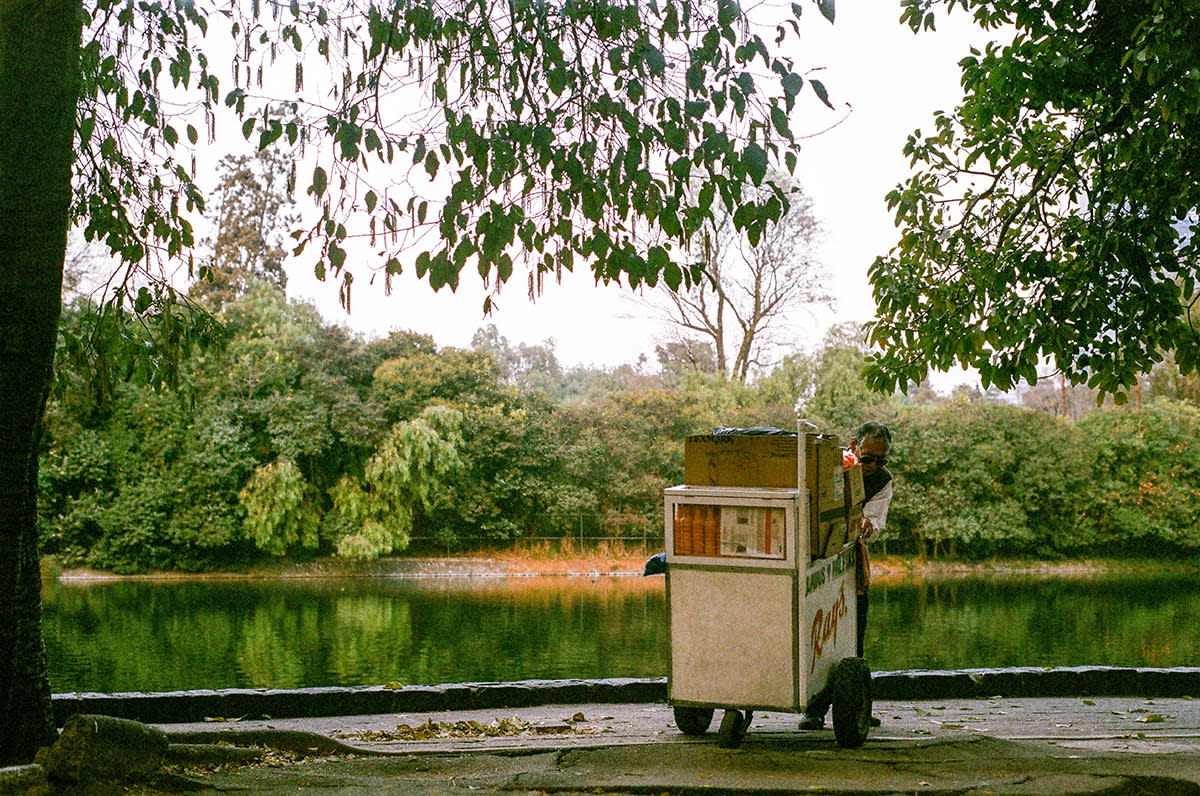 After the street performance an elderly man checks for concrete-defiant tree roots in Bosque de Chapultepec. The park is so large it may seem empty, however, the sense of emptiness is really a scatter of private moments full of presence.
A couple lay on a blanket in the distance, but it's only this vendor and us for a moment. Walking ahead of him I peek over my shoulder, the rattling was loud. He made it safe past the roots. And his cart? Still full of ice cream.
More Dispatches from ASN
Dispatches Northern California: Chasing a Winter Swell to San Francisco
Dispatches Oregon: The Classic Road Trip, but in an All-Electric Car
For access to exclusive gear videos, celebrity interviews, and more, subscribe on YouTube!