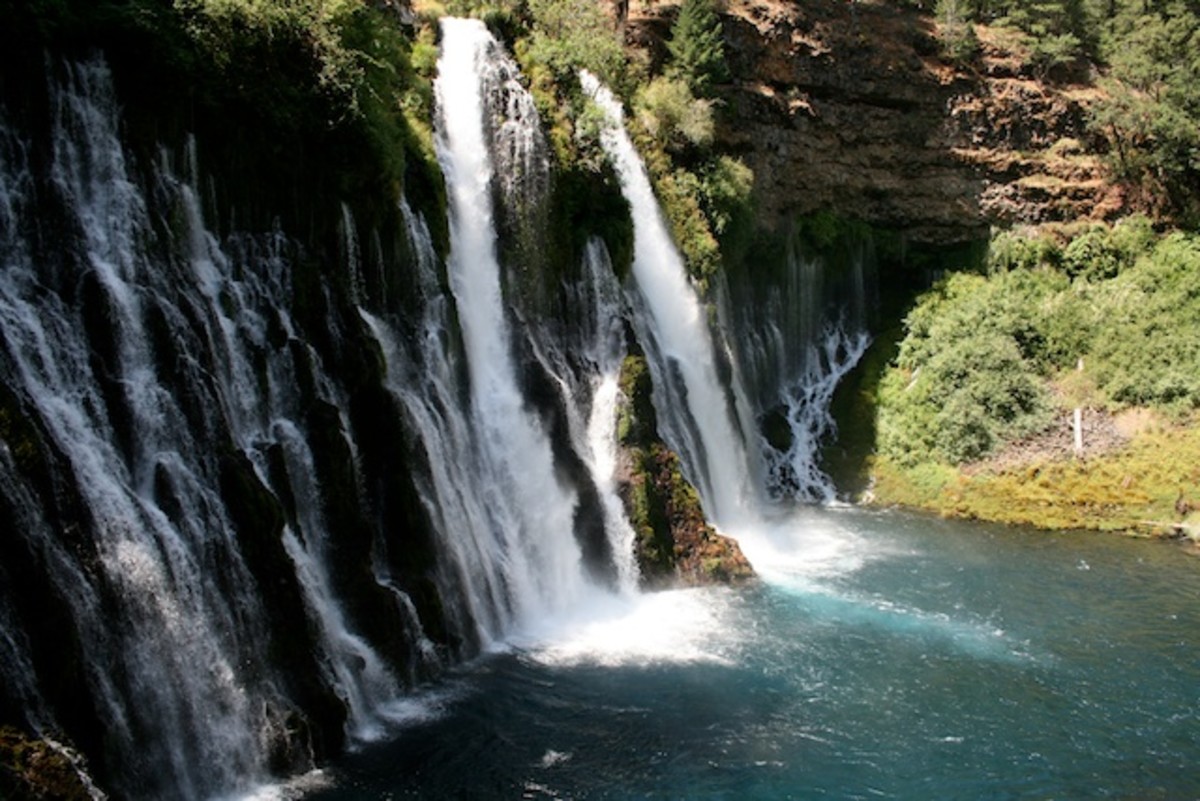 It's hard to be a waterfall in California—there are all of those record-breaking cascades in Yosemite Valley to compete with. Even so, the 129-foot twin waterfalls of McArthur-Burney Falls Memorial State Park are one of those hidden gems that are totally worth a visit.
Located east of Redding, California, and north of Mt. Lassen National Park on Highway 89 near the small town of Burney, the park sits on the southernmost edge of the Cascades on the perimeter of what geologists call the Modoc Plateau. At first, the park looks unassuming at best, but venture inside and you'll be rewarded with a tumbling beauty that President Theodore Roosevelt once proclaimed one of the natural wonders of the world.
Unlike many waterfalls, which typically depend on snowfall or rain, Burney falls flows more or less at a constant rate throughout the year. This is because of the falls' close proximity to its water source: an underground aquifer that feeds it and Burney Creek.
Not unlike the spectacular waterfalls of Hawaii, the rock formations around Burney Falls are made from the highly porous volcanic basalt rocks. Because of this, hundreds of small rivulets push through the cliff face and trickle over mossy green rocks into the deep, rock-lined pool below, complementing Burney's two major falls.
Though the pool at the base of the falls look perfect for swimming, the signs warning of water temperatures in the 50s will quickly snap you out of your island dreams. Even so, on a hot summer day the mist-cooled air and frigid creek are sweet relief for the over-heated California traveler.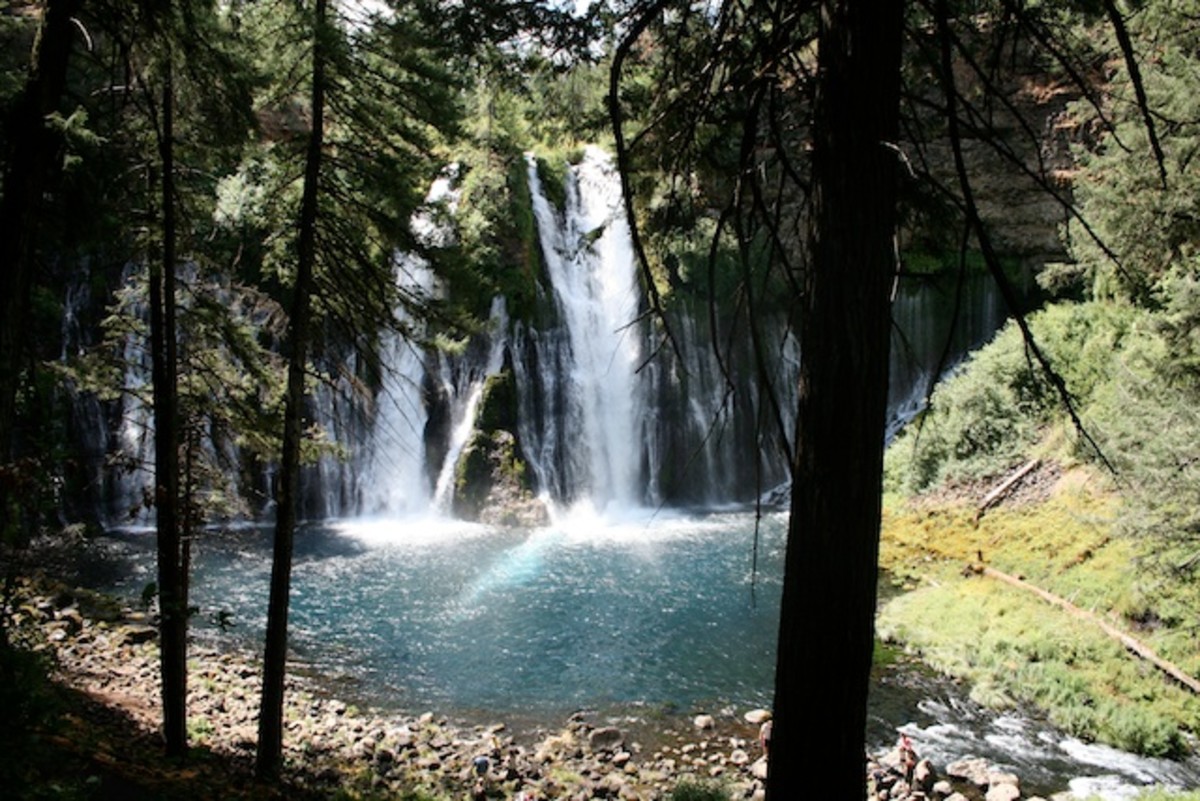 After a 3.5-mile walk around the Falls Loop Trail, park visitors can drive farther down the road to Lake Britton and enjoy swimming, boating, and camping. Upper Burney Creek is also well-known for its fly fishing. The park rents cabins as well as RV and tent camping sites, and many backpackers pass through the area throughout the year.
Getting Here: 
McArthur-Burney Falls' address is 2489 Highway 89 in Burney, California. Reservations and inquiries can be made by calling (530) 335-2777 or by clicking here.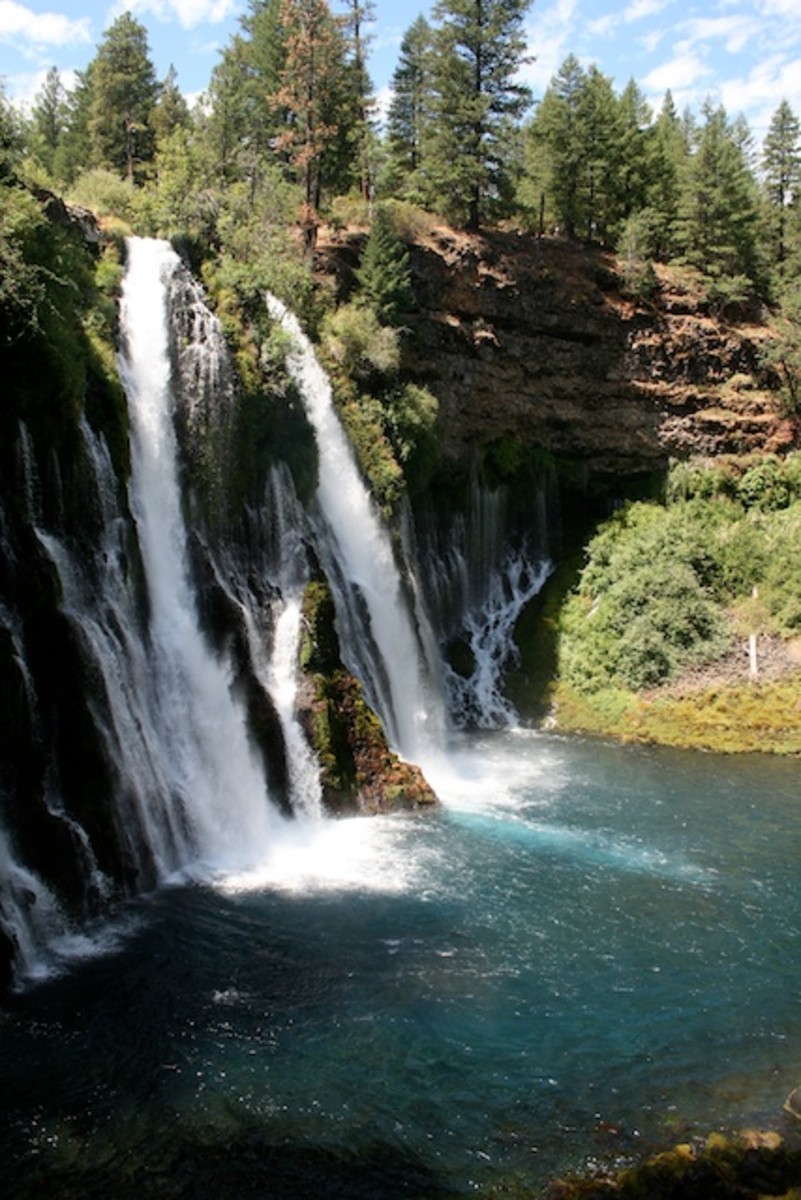 For access to exclusive gear videos, celebrity interviews, and more, subscribe on YouTube!