Fall is officially here, and with the onset of cooler weather, shorter days and pumpkin-flavored coffee drinks comes, for many people, a dreaded realization: Winter is right around the corner.
If the foreboding specter of declining temperatures and increasing snowstorms has you missing summer already than fear not: Relief is just a flight away.
RELATED: It's June and it's snowing in Hawaii
We found some of the coolest rental properties in Hawaii. Check them out: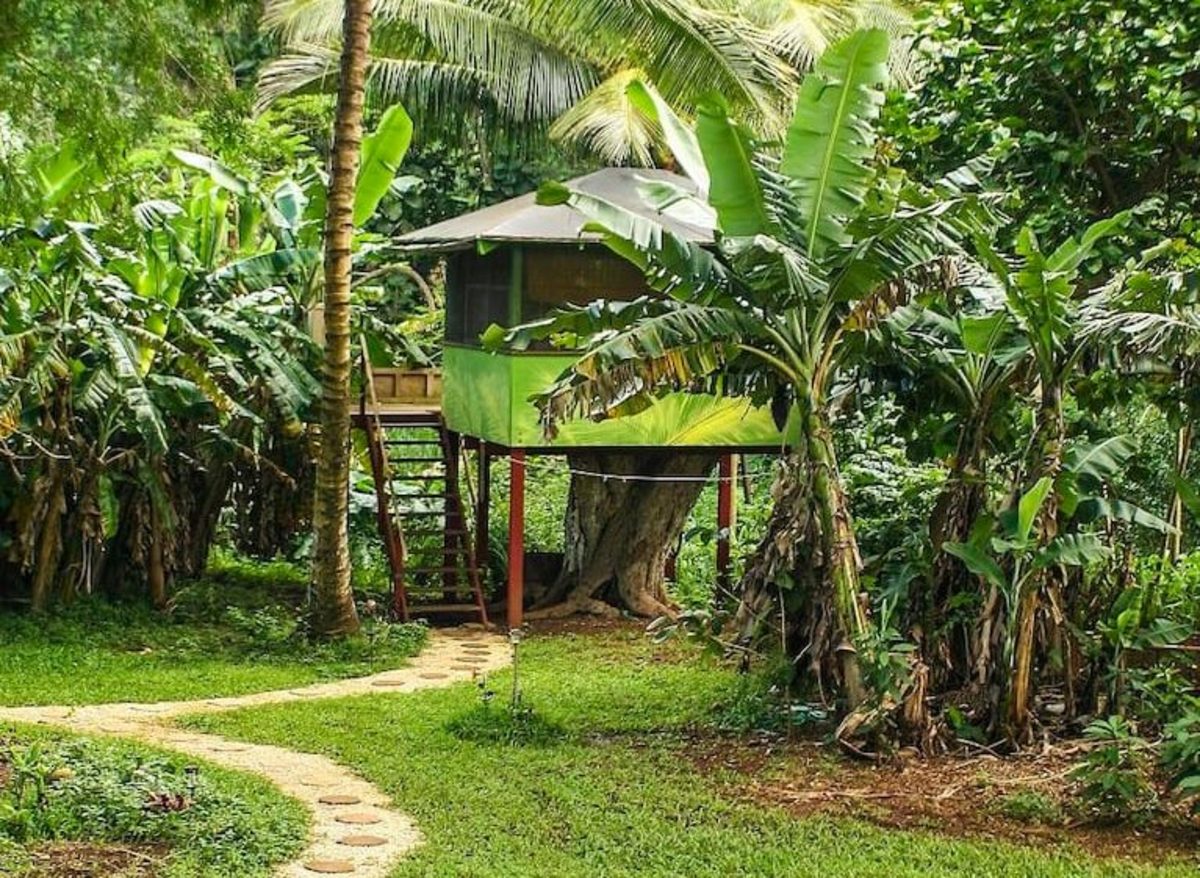 Kauai is called The Garden Isle, and this treehouse located near Kilauea and outside of the Moloaa Forest Reserve seems to capture the essence of the island perfectly.
The treehouse is on a property owned by a couple who say gardening is one of their passions. Judging by the property description — the owners list bananas, papayas, Suriname cherries and lychee among the fruit grown on the property — they aren't kidding.
The treehouse is only a 10 minute walk from Moloaa Bay, and according to Airbnb, is listed for $89/night.
Plus, it's a treehouse. Who doesn't want to stay in a treehouse?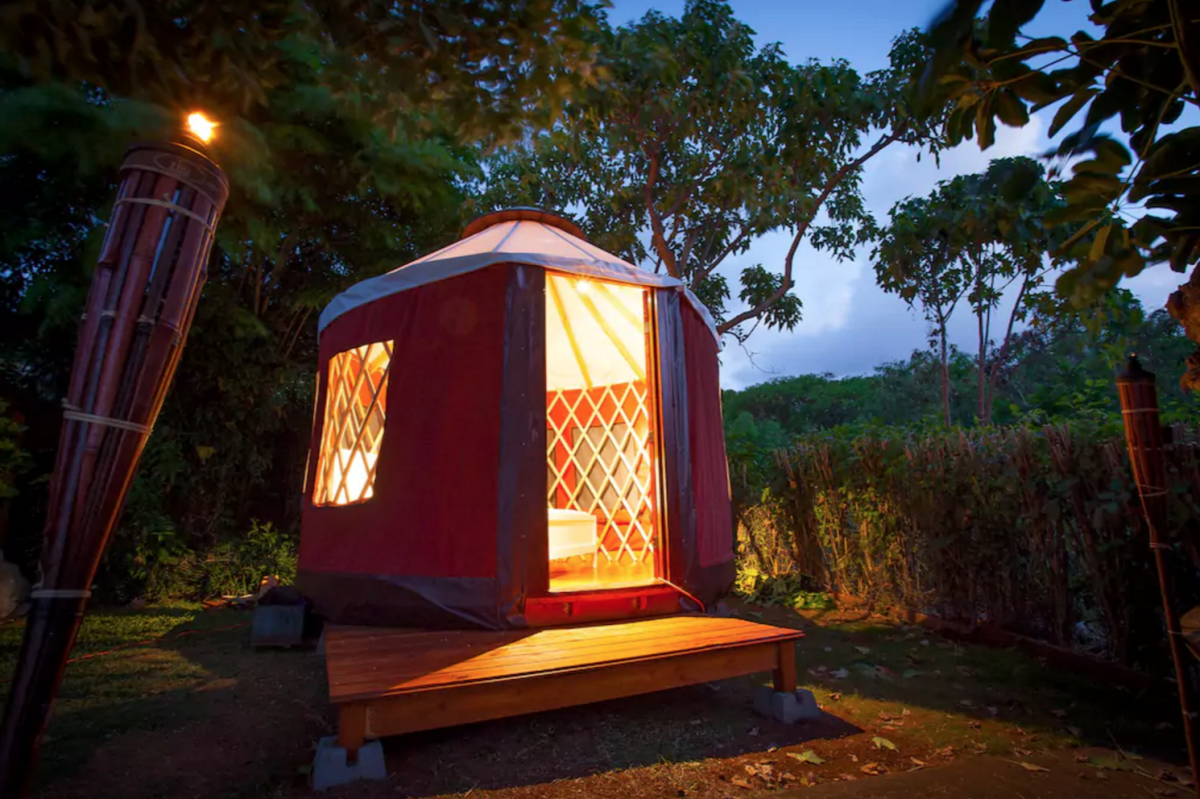 Waikiki, Kailua and the North Shore attract the lion's share of tourists in Oahu, so if you want a different experience staying on the island, get away from the crowds and stay in this yurt overlooking Kaneohe Bay.
While Honolulu has some of the worst traffic anywhere in the U.S., the only traffic you'll encounter staying in this yurt are of a more ornithological nature: According to Airbnb, the property is populated by "four friendly chickens who routinely patrol the yard."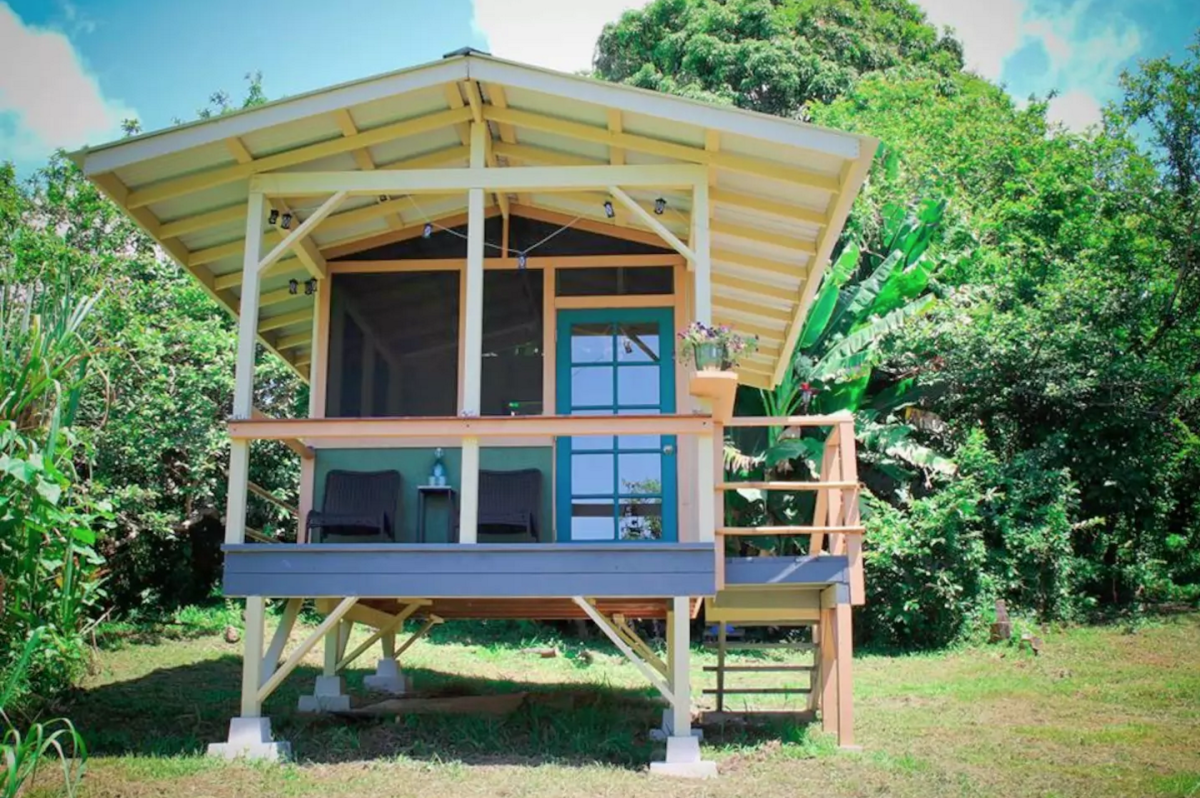 As you might have heard, there's currently an active lava flow on the Big Island of Hawaii, with an ocean entry near the Hawaii Volcanoes National Park.
RELATED: Adventurer paddles near lava flow, but not all are thrilled
The lava flow is a huge tourist attraction, and traditional Hawaiian culture dictates that lava is the physical embodiment of the goddess Pele, and should be revered.
So when you go to the Big Island, you should aim to connect with the natural majesty of the island, and stay in this cabin located on Iolani Farm in the town of Pahoa.
The cabin costs about $70/night, is run completely off solar power and captured rainwater, and is only 20 minutes away from the active lava flow.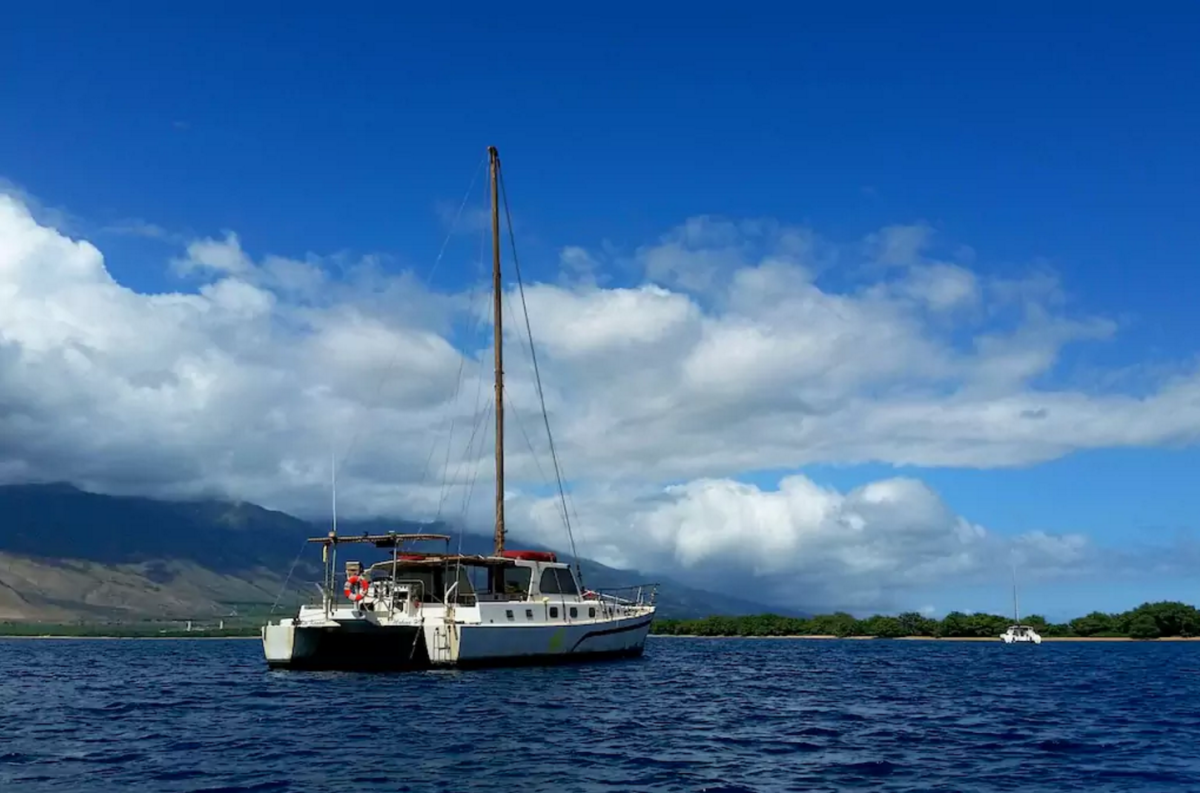 Everything is better on boats, so choose to "glamp" on an offshore yacht.
To get to the boat — which is moored in Maalaea Bay — you'll need to use one of the kayaks provided with the rental and you'll have to be cool with potentially sleeping on a trampoline as opposed to an actual bed (the listing only includes one queen bed).
But, if you're up to it, the boat can fit six people, comes with all the gear you need to kayak and snorkel, and offers the chance to experience sunsets on the water for $55/night.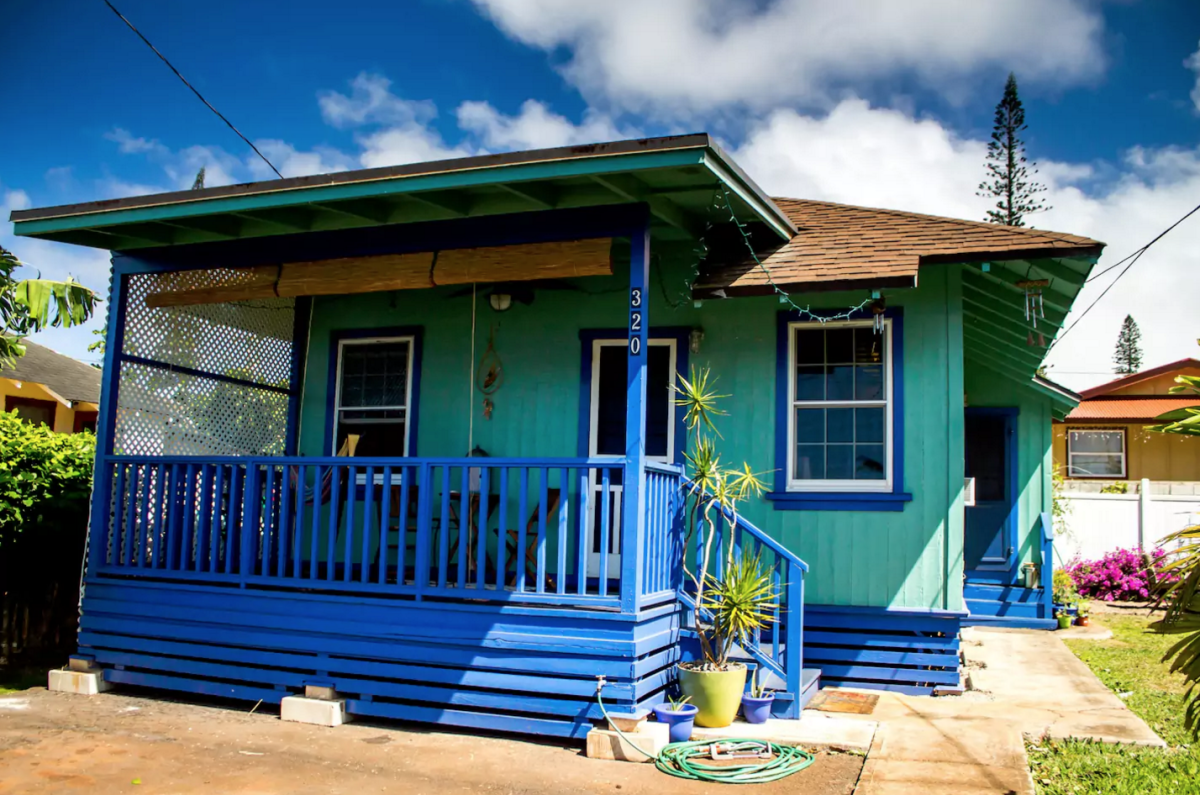 Known as The Pineapple Isle
due to its history
as an island-wide pineapple plantation
, Lanai is sparsely populated, with under 4,000 people living on the island.
Instead of staying in a resort, recapture some of Lanai's history in a plantation-style home from the 1920s.
The house isn't near a beach, but Lanai is such a small island, you'll be able to get to whatever you want to see with ease.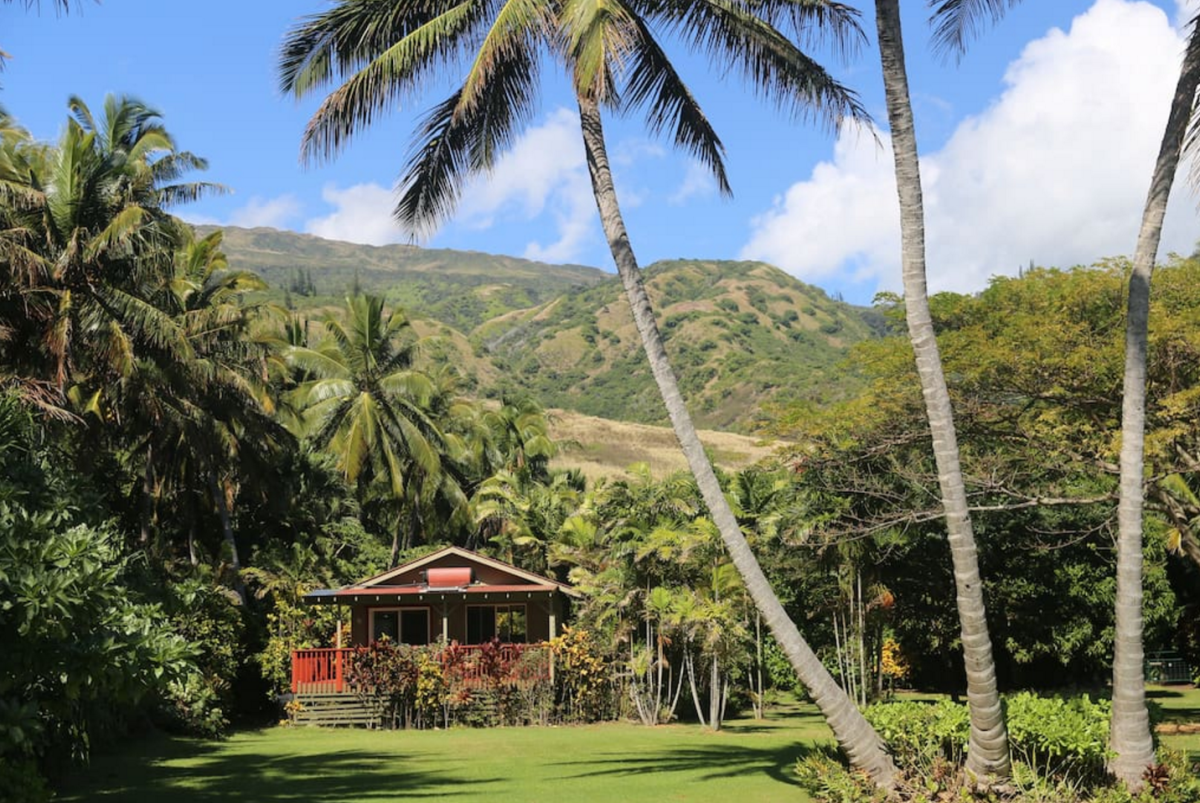 Nothing says "get away" quite like having two acres of land situated on the Molokai beachfront entirely to yourself.
According to the listing on Airbnb, the cottage is situated more than 500 feet from the closest road, is surrounded by foliage to ensure maximum privacy, and is available for only $200/night. Considering you'd be paying at least that much to stay at a hotel, that's a heck of a deal.
More from GrindTV
6 terrible outdoor experiences we (kind of) want to have
Why you need to keep charging after having kids
Appleby and Baxter defend titles at 2016 Pacific Paddle Games
For access to exclusive gear videos, celebrity interviews, and more, subscribe on YouTube!