The Irish capital has it all—rich history, cinematic scenery, killer beer, and restaurants that rival those in any European city. Here's how to sample it all, in a single long weekend.
THIS IS VERY important before we go farther," says Shane O'Doherty, one thick-soled boot perched on the trailhead. "When we're on the mountain, we switch on our eyes, ears, nose, mouth, and sense of touch—and leave the future and the past where they belong for the next five hours."
O'Doherty is a guide in Howth who specializes in safaris that crisscross the cliffs, beaches, ancient woods, and cloudy meadows of this Viking enclave turned fishing village a half-hour north of Dublin. But his advice, offered to hikers on the ascent of a craggy peak called Muck Rock, could apply to all of Dublin.
The Irish capital and its surroundings deftly weave the past (storybook architecture, cinematic views, fascinating history) and future (booming tech sector, a restaurant culture catching up to London) into a getaway that engages all your senses.
Dublin's relatively compact size, proximity to the airport (20 minutes with no traffic) and user-friendly public transportation collaborate to get you into the city quickly, then out of it on adventures, like the wild treks O'Doherty leads in his hometown. Here's how to taste it all in one four-day trip.
DAY 1: SOUTH DUBLIN
Most flights from the U.S. land in the morning at Dublin's international airport. The Airlink Express fleet of turquoise double-decker buses gets you into the city quickly and cheaply. Cabs are also plentiful and reasonably priced. Head to the Merrion Hotel, a handsome and centrally located base camp in South Dublin, the city's well-trodden tourist zone south of the River Liffey. It's a five-minute walk to Dublin's central park, St. Stephen's Green—and, more important, Hatch & Sons, a cozy basement cafe in the Little Museum of Dublin.
On tables fit together like a Tetris board, Ireland's major food groups gather in earthy ceramics: melt-in-your-mouth smoked local salmon, third-wave coffee, and grainy brown soda bread with gold, grass-fed butter. After breakfast, head upstairs, where the eccentric museum's expert guides lead tours on Dublin history. The historical crash course continues at Dublin castle, the 13th-century fortification that was the seat of British power until Irish independence in 1922. The castle's regal State Apartments includes a gold-and-purple velvet throne built specially for King George IV in 1821. Architecture buffs will want to see the adjacent Chapel Royal with it stained glass windows, vaulted ceilings, and moody Gothic details.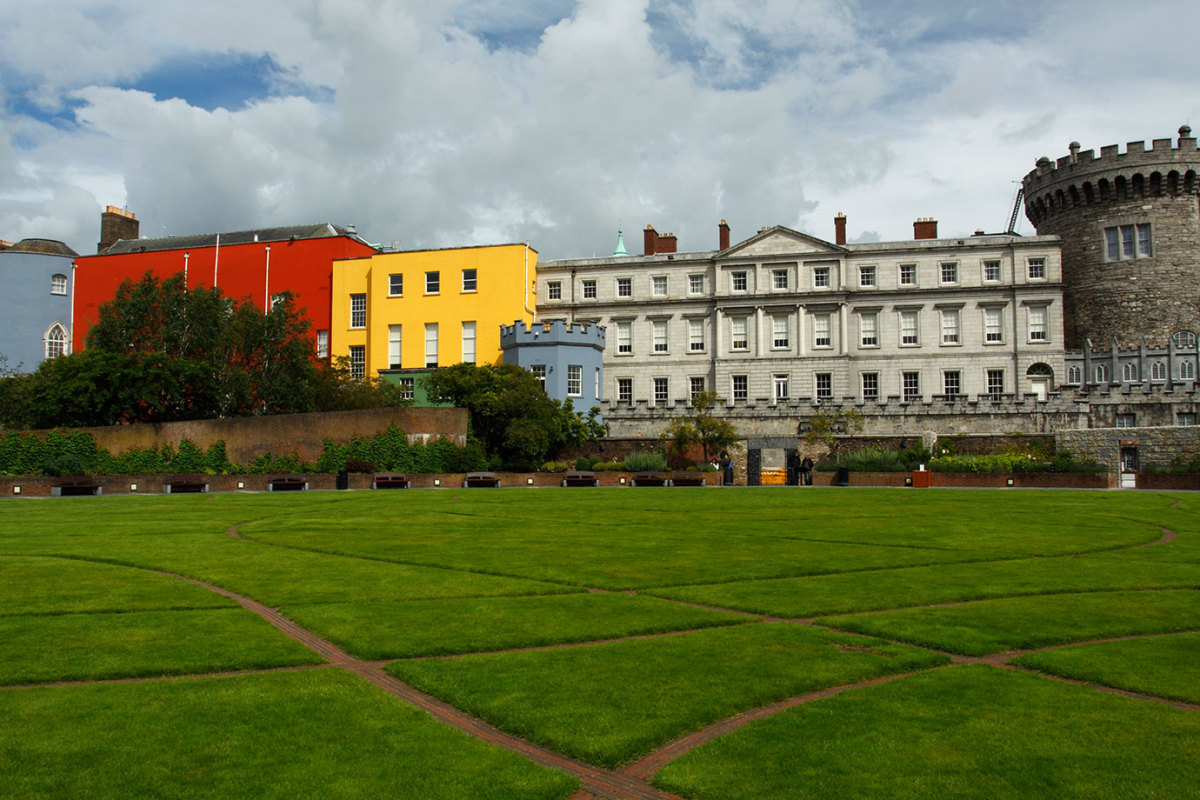 For dinner, you'll find Forest & Marcy 15 minutes from the hotel, on a curving terrace lined with brick Victorian homes. At the far end of the matchstick dining room, chef Ciaran Sweeney plates inspired combinations like duck prosciutto, roasted sunchokes, and fuchsia canoes of Treviso radicchio, with flows of natural wine, Biggie and TLC complementing. A decade ago, Forest & Marcy couldn't have existed in Dublin. Now it—and affordable, idiosyncratic, chef-driven restaurants like it—are solidifying Dublin's status as one of Europe's great cities for eating.
DAY 2: HOWTH 
Every half-hour, the northbound DART train disgorges passengers from Dublin onto the marina at Howth, the literal end of the line.
Visitors come to Howth for its famous Cliff Walk, a narrow 3.7-mile trail that looks like it was a carved out of the vertical bluffs with a giant box cutter. O'Doherty's company, Shane's Howth Hikes, hits the vertiginous walk but also goes off-road—much deeper into the land he's been exploring all his life, including the famed Fairy Trail, "whereon a great colony of other-world creatures travel nightly from the hill to the sea and home again," according to Irish poet W.B. Yeats.
To be sure, you're more likely to encounter the occasional jogger or dog walker than nocturnal sprites, but the terrain's mystic atmosphere can hot-wire the imagination. Even in the dead of winter, the forest is dense and tropically green and alive. When you emerge from the tunnellike woods onto the barren summit of Muck Rock, sunlight explodes hard, as if you were walking out of a dark theater.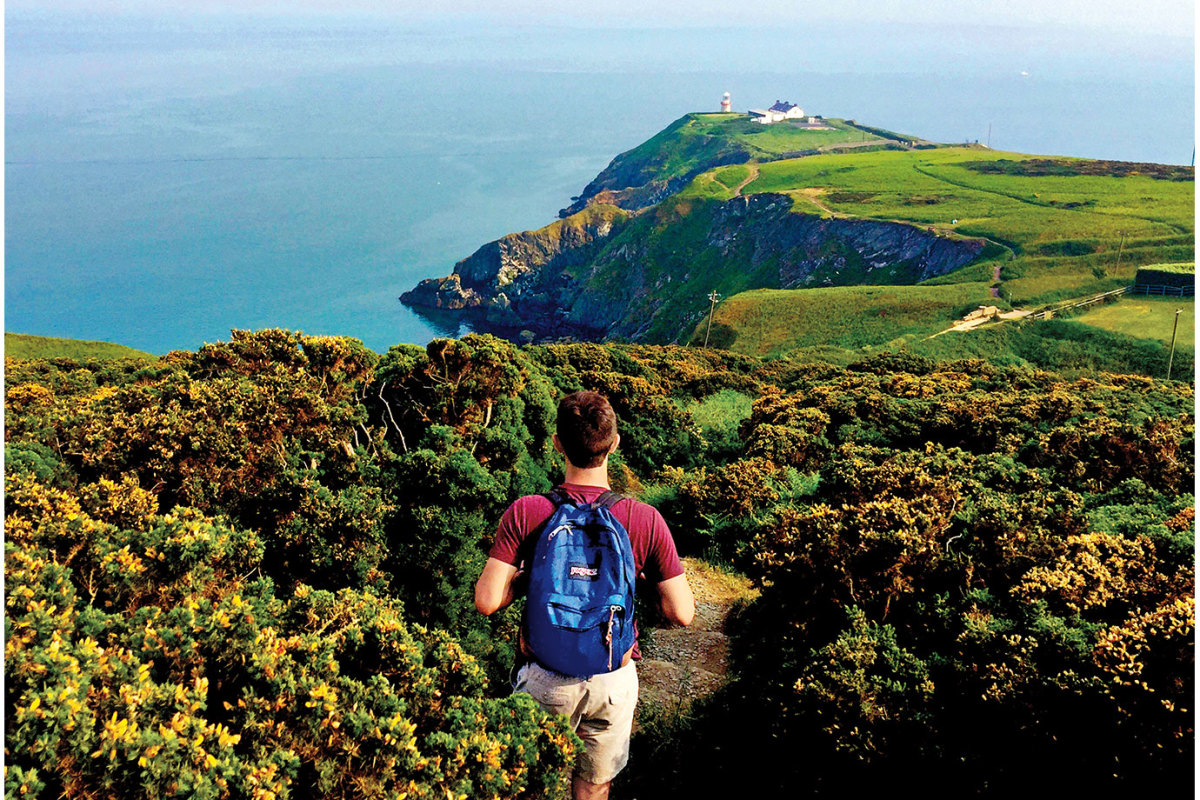 From the top of Muck Rock, Howth stretches out below. The land is shaped like a heavy teardrop, barely three blocks across at its narrowest point, where Dublin Bay and the Irish Sea rush in and recede with the tides. It's not hard to see why H.G. Wells called it "the finest view west of Naples."
The ideal way to re-acclimate to sea level is at East Café Bar on Howth Harbor—where, as it happens, O'Doherty's son, Zack, waits tables. It's a warm spot with nautical decor and blackboard specials set in the former wine cellar of the MacManus family's ritzy King Sitric, one of Ireland's oldest restaurants. Thaw out with coffee and the most flavorful seafood chowder. The ivory-colored soup is loaded with local haddock smoked on-site and is so good, it's worth catching the train to Howth just to devour a big steaming bowl.
DAY 3: NORTH DUBLIN
"North Dublin is definitely different from what you'd find of the South Side," says Ken Flood, co-owner of Love Supreme, a today cafe in Stoneybatter, the North's coolest neighborhood. "Ten years ago it was considered kind of rough, but now it's full of new young people, which means a lot of new interesting businesses are opening up."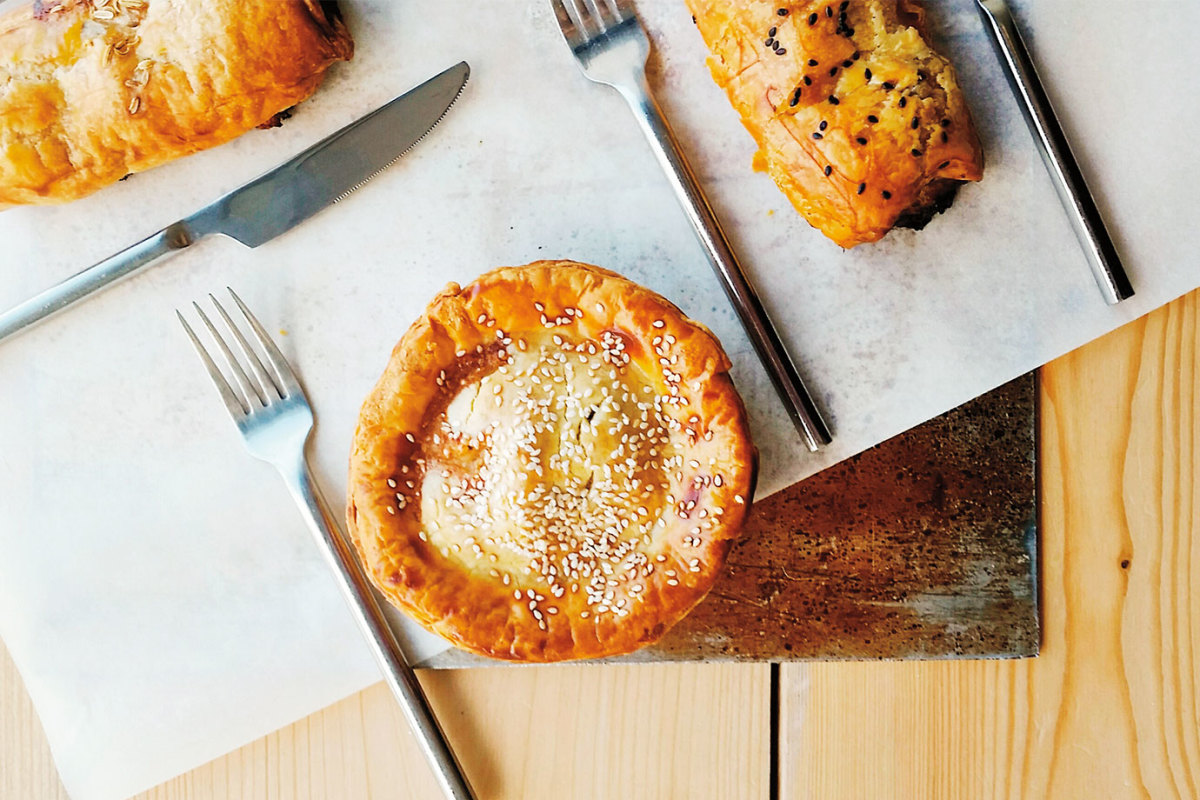 Grab a baked sausage roll and put over—they call it filter coffee in Ireland—and make your way to the southeast gate of Phoenix Park, which at 1,700 acres is the largest enclosed urban park in Europe. Renting wheels from Phoenix Park Bikes, a 10-minute walk from the gate, is a great way to explore the biodiverse landscape of castle-studded gardens, savannas, and wetlands. Be on the lookout for the park's resident herd of fallow deer.
Emerge from Phoenix Park hungry and head over to L. Mulligan Grocer, not a market but a game-changing gastropub that opened in 2010. Past the original bar, a short flight of stairs walks up to a rear dining room furnished with chunky wood tables covered with local-cheese plates and venison meatballs. You could stay here all night exploring the beer list: a dry-hopped sour from County Wexford here, a crispy pils from the cliffs of Sligo there. Overindulge? Mulligan's rents a cozy flat upstairs.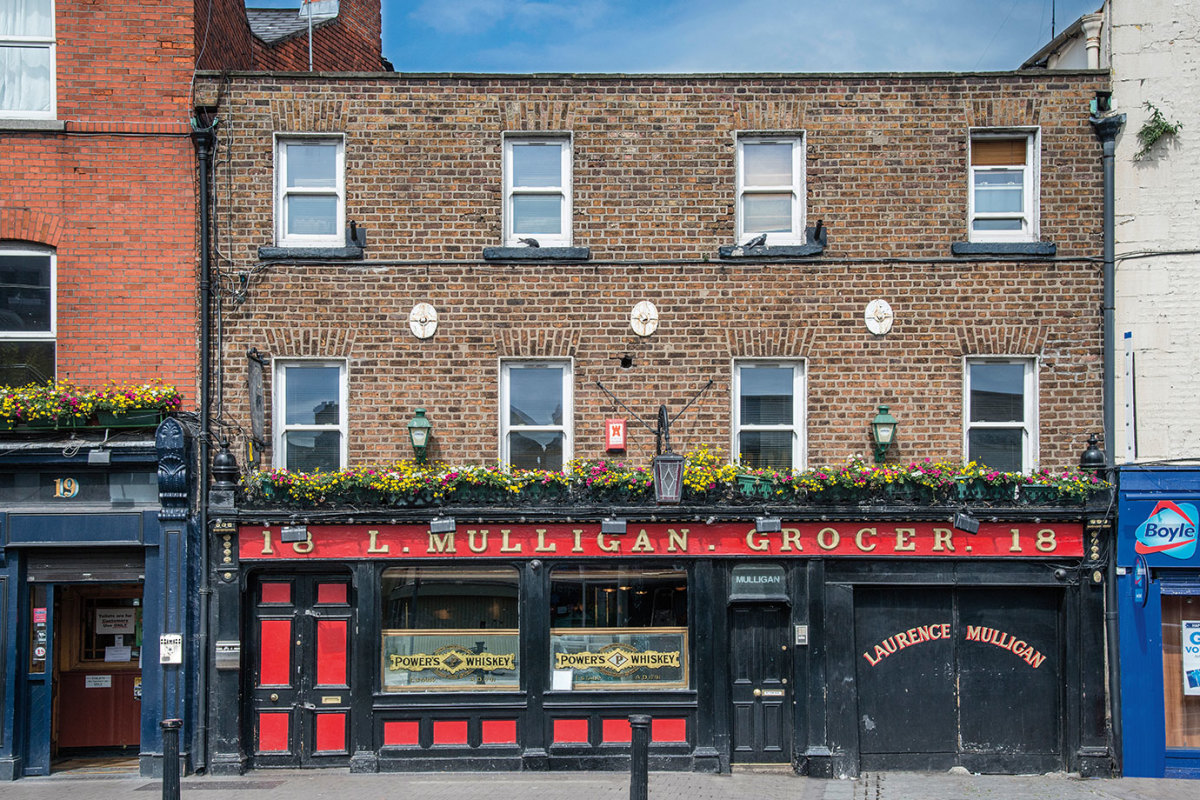 DAY 4: BRAY
The southbound DART—the same train you take to Howth but in the opposite direction—hugs the coast as it carries you across the County Dublin line into County Wicklow. Get off at Bray, a seaside suburb in the foothills of the Wicklow Mountains and Wicklow National Park—50,000 conserved acres of featherbed bogs, pine forests, and lakes formed by ancient glaciers. Commit to a daylong hike, or just skip right to the largest waterfall in Ireland, a nearly 400-foot cascade on the Powerscourt Estate, a country mansion that dates back to the 1700s (Space is limited, so admission should be booked in advance.)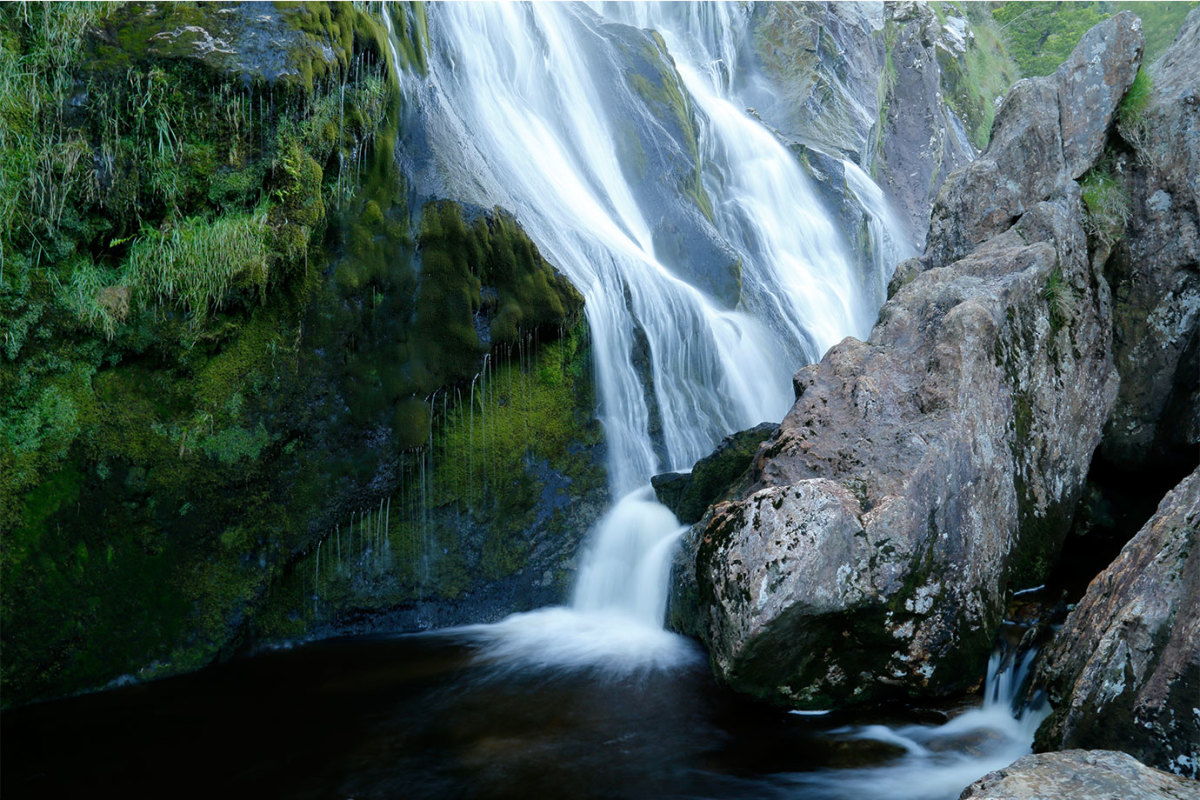 You'll walk through the four miles of gardens and wood on the way to the falls, leaving you more than enough time for rewards at Wicklow Wolf, one of Ireland's best craft breweries. Groups of six or more can book a private tour of the brewery; otherwise just post up at the butcher block and corrugated tin bar for tastes of Free Ranger IPA, Falconer's Flight blonde, and Sorachi Irish Red. After, grab burgers at Dockyard No. 8, located on Bray Harbour, and a show at Mermaid Art Centre, which hosts local musicians, comedians, and acting troupes, before catching the train back to Dublin—and already planning your next visit.
For access to exclusive gear videos, celebrity interviews, and more, subscribe on YouTube!