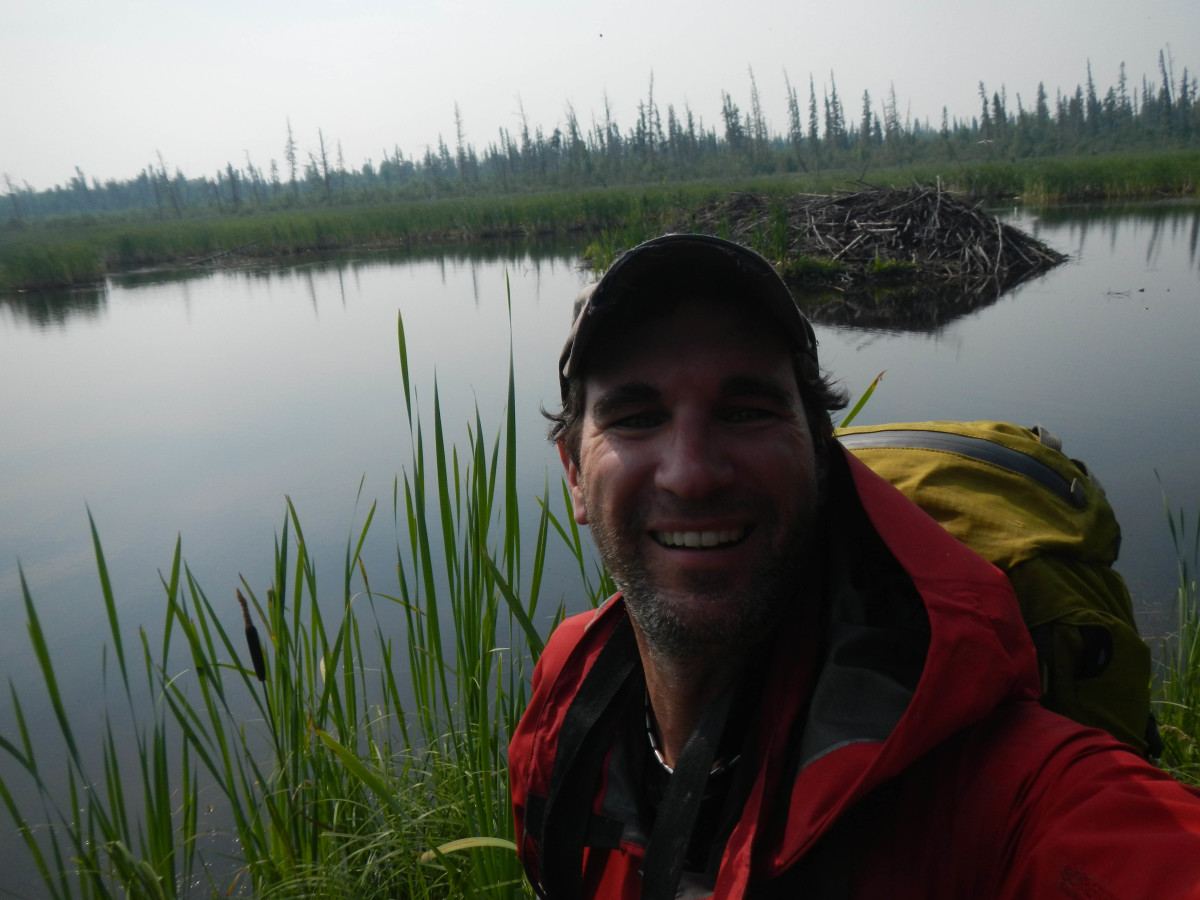 The world's largest beaver dam stretches a half-mile long and sits in swampland in a remote area of the Wood Buffalo National Park in Alberta, Canada. No human had ever visited the site … until Rob Mark came along.
Mark, 44, an adventurer and member of The Explorer's Club of New York City, became the first known person to visit the world's largest beaver dam located in godforsaken terrain of Canada's largest national park 124 miles from Fort Chipewyan, from where he began his trek.
Mark called it "a great sense of accomplishment," according to the Edmonton Journal, which on Thursday was the first to report on the expedition completed in July. "Just to be able to be the first to walk somewhere where no one else did, it felt impressive," he told the Edmonton Sun.
"It's undoubtedly a first," Tim Gauthier, a spokesman for Wood Buffalo National Park, told the Journal. "That's one heck of an odyssey through incredibly inhospitable territory."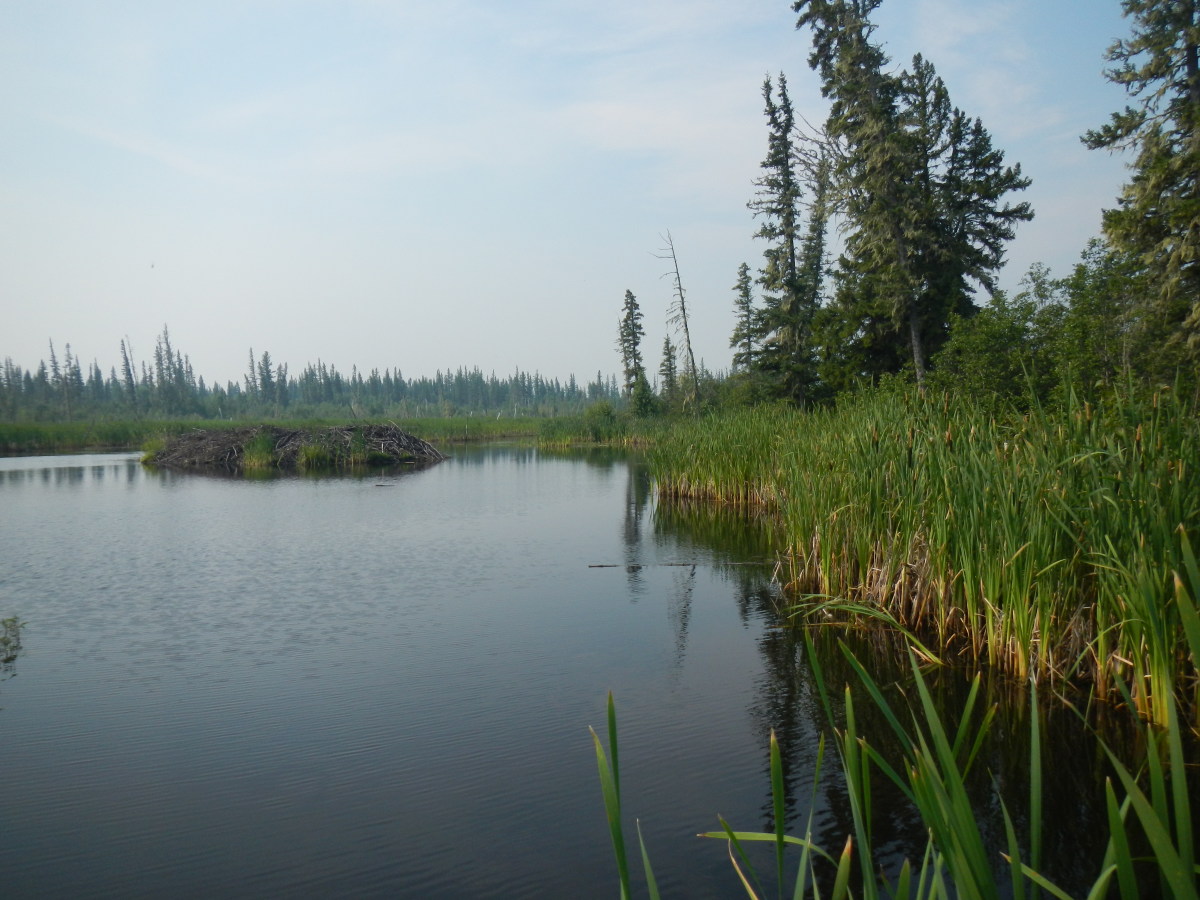 Taking nine days to reach the beaver dam, Mark crossed the open water of Lake Claire and then trudged and bushwhacked his way through swampland and boreal forest. He slept in a hammock strung between trees and draped in bug netting. The mosquitos were worse than when he spent a month in an Amazon jungle. He wore a rain jacket the whole time to prevent them from biting through his clothes.
"They sounded like helicopters," he told the Journal.
The final mile was the worst, but not because of mosquitoes. It took him five hours to cover that stretch because every step had the potential of being a natural land mine.
"You're walking through vegetation that is in the water, but you can't see the ground," Mark told GrindTV Outdoor in a phone interview. "Sometimes you sink in all the way up to your waist, so you have to hold on to the willows.
"Every step you take is nerve-wracking because you don't know how deep you're going to sink in, and then your foot gets stuck and you have to lay down and pull it out. It's just really, really hard going. The entire time I would never take a step without holding on to a willow or some sort of foliage."
At that point, a thunderstorm added to his misery.
"It was pouring and it was loud," he told GrindTV Outdoor. "It was kind of funny, like 'Wow, somebody really doesn't want me to get there.'"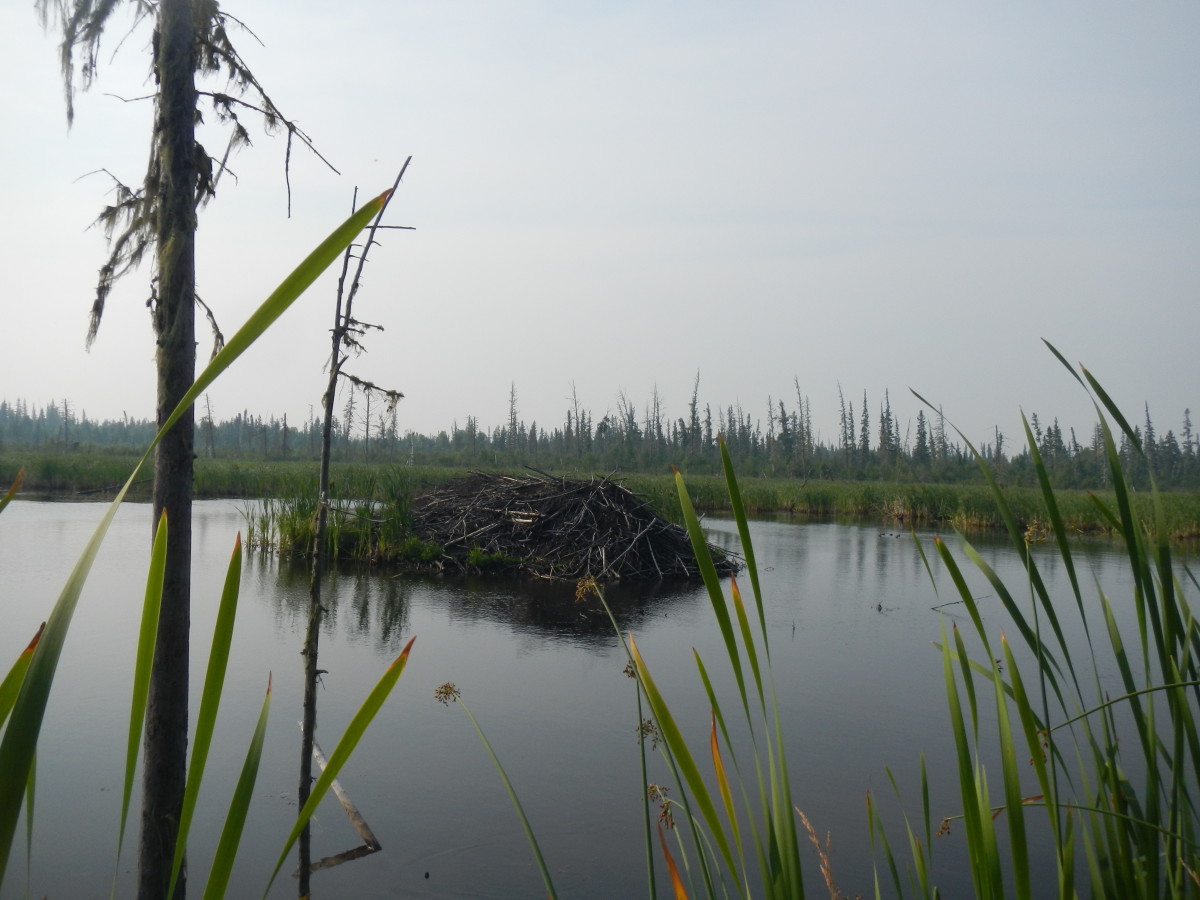 Once he did reach the dam, he stood on top of it and was impressed with how solid it was.
"It was the only hard ground around for miles so I was happy to stand on it," he said, adding that the beaver dam was "enormous" and "really unbelievable."
But it was hardly photogenic.
"When I got there I expected to see a big beautiful dam," Mark told GrindTV Outdoor. "It's huge, but it's not tall and there's nothing to take a picture of. It's completely covered with dirt and it's completely overgrown. So there was no nice beaver dam face to take a picture of or anything like that."
And he saw only one beaver, which kept slapping the water surface to alert other beavers and to show the visitor he wasn't welcome.
Mark spent a day on the beaver dam before heading back. The return trip was far more expedient, as it took him only three days.
"I also was working on my route to map this out, so I made a couple adjustments on my way back, which I felt would be easier for someone to get there in the future," he told GrindTV Outdoor.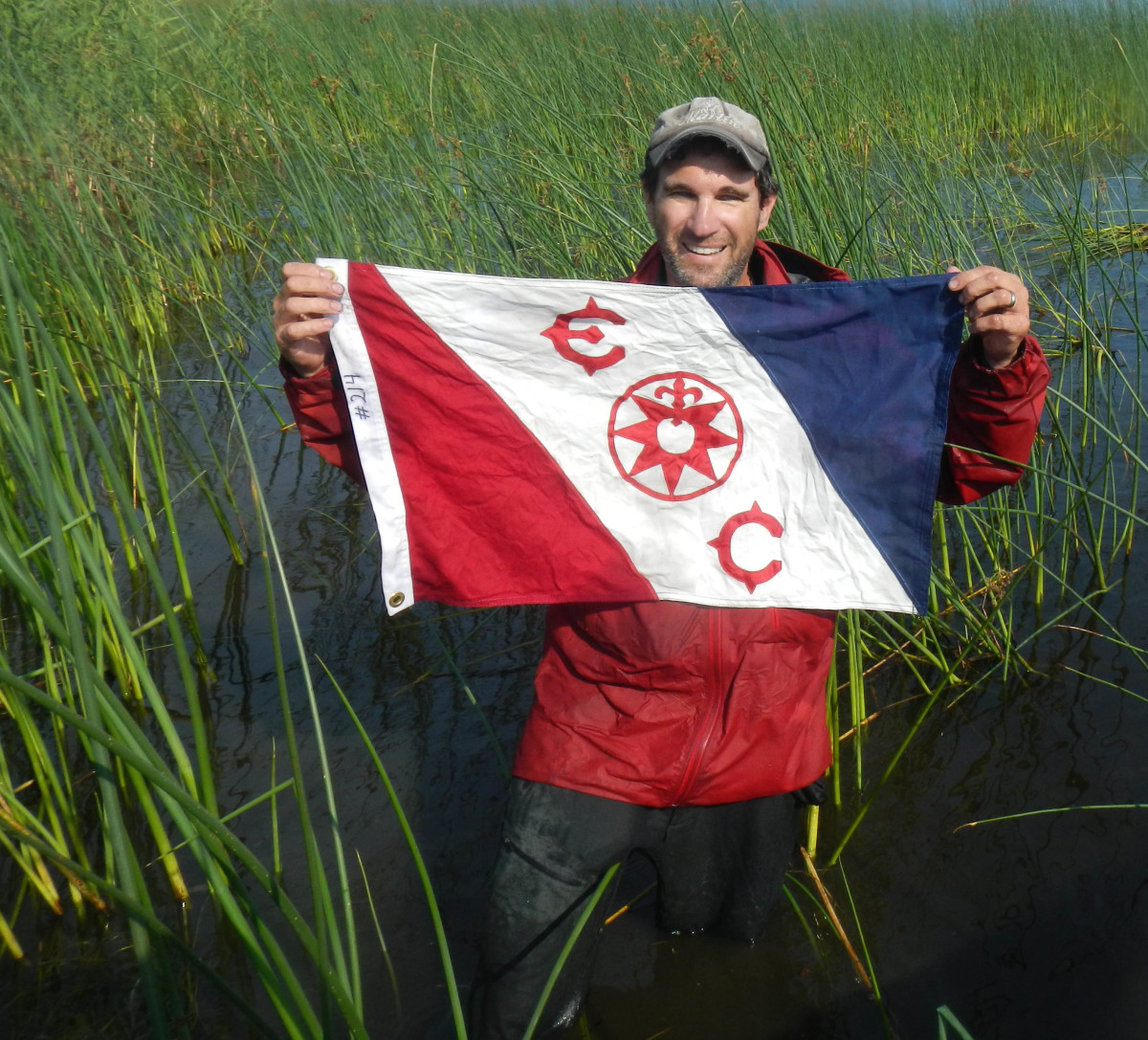 The beaver dam was first spotted in October 2007 by a researcher looking at Google Earth satellite images. The Wood Buffalo National Park staff hadn't known it existed until receiving a call from a BBC film crew, which had seen the researcher's webpage.
Subsequent research into previous satellite images reveal that the beaver dam existed as far back as 1990, but it wasn't visible in 1975, according to EcoInformatics.
As for the world record, the beaver dam in Wood Buffalo National Park measures 2,790 feet, surpassing the previous mark of 2,139 feet by a beaver dam in Three Forks, Montana.
Mark, whose first attempt to reach the beaver dam two years ago was spoiled by bad weather, was certain about his becoming the first to visit, having spoken with local trappers and local elders from Fort Chipewyan.
"No one goes in there," he told GrindTV Outdoor. "There's no reason to. The trappers don't go in there—no one does. They'll go a couple miles to the right of it or a couple miles to the left of it, but that middle portion is just a nightmare."
As Mark can attest.
Follow David Strege on Facebook 
More from GrindTV
How not to propose, the pedal boat edition
Leopard flies out of tree to nab a young antelope
Man catches 17-foot anaconda with bare hands
For access to exclusive gear videos, celebrity interviews, and more, subscribe on YouTube!