Nothing conjures up images of freedom quite like a road trip in a convertible along California's Highway 1 or Highway 101, or setting off on iconic Route 66.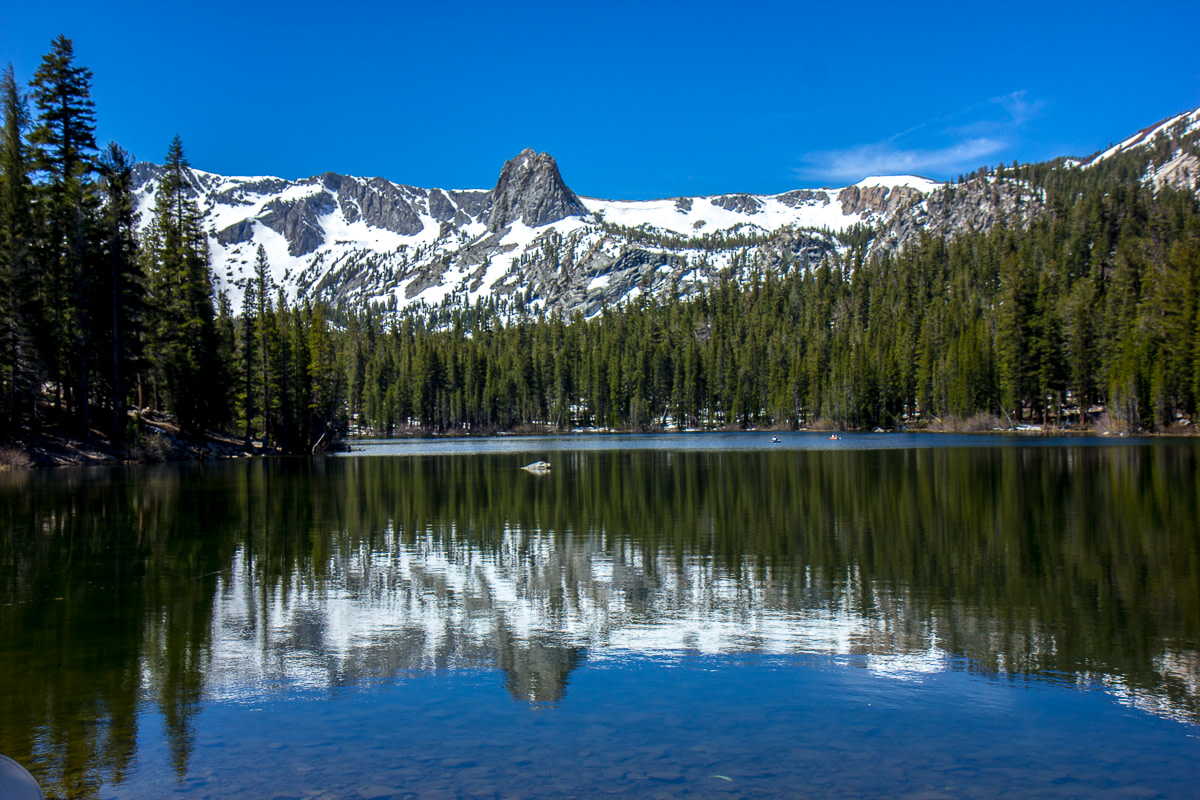 But just like Northern California's Lost Coast, there's a "Lost Road Trip" overshadowed by these other popular drives: Route 395 from Tahoe to Death Valley. Starting at 8,000 feet in the high alpine and jagged peaks of the Eastern Sierra, it ends 282 feet below sea level in the smoldering heat of desert sand dunes.
Discover Lake Tahoe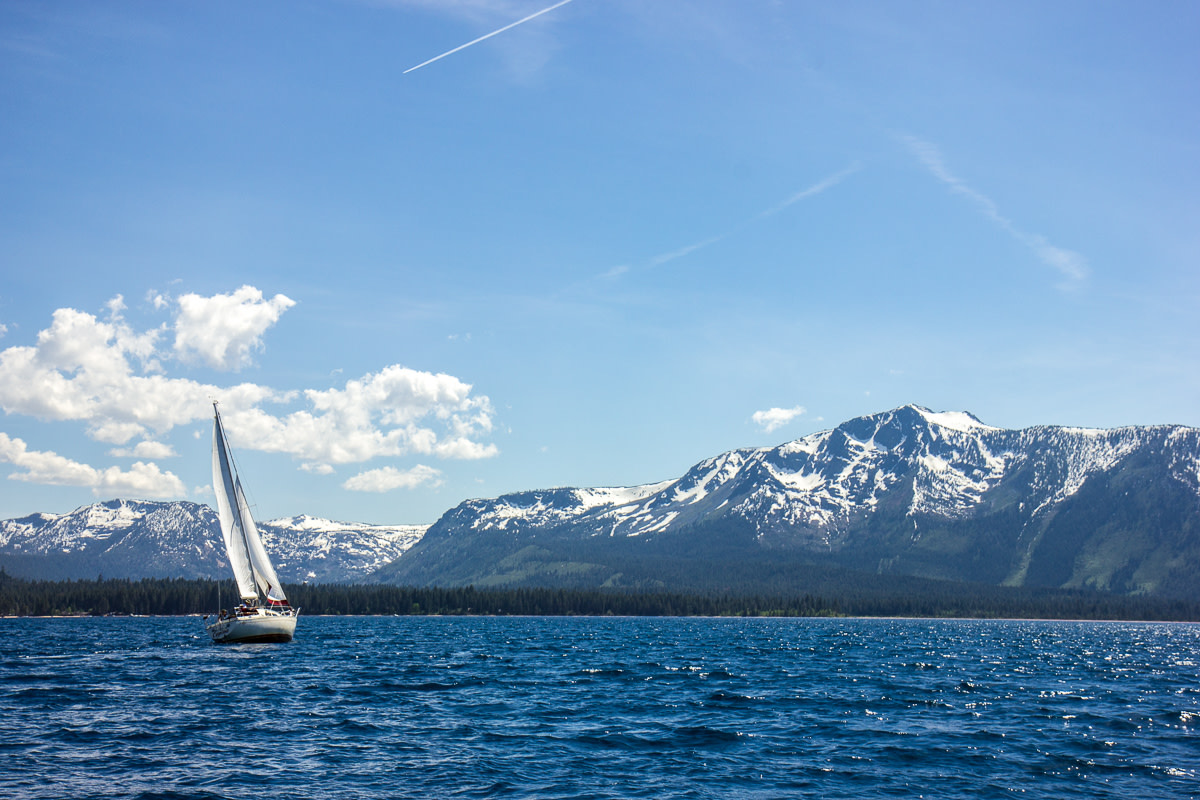 Lake Tahoe
is an ancient lake, and one that seems like it could be as pristine now as it was millions of years ago.
With an average depth of 1,000 feet, there are still places where you can see the bottom in 50 feet of water. Companies like Ski Run Boat Company and Action Watersports allow you to rent a boat, Jet Skis, pontoons and other watercraft to take out on your own, or they'll give you a guided tour.
RELATED: Living and playing off-grid in Tahoe, California, at remote Lost Trail Lodge
Need some excitement in your life? Try parasailing, wakeboarding and wakesurfing, just for starters. Water not your thing? Not a problem. There's world-class mountain biking trails, hiking, backpacking and rock climbing all within 15 minutes of South Lake Tahoe.
Get scared in a haunted mining ghost town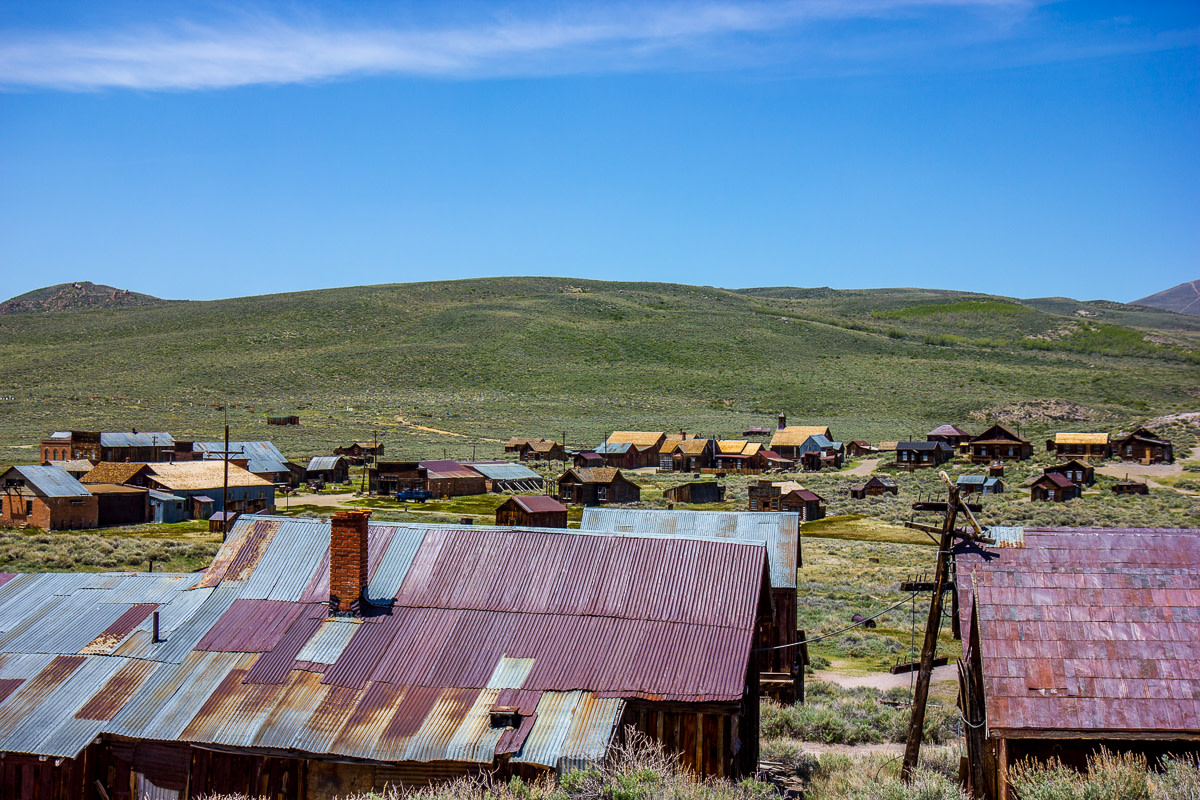 Bodie
is unique in more ways than one. During the height of its gold rush in 1897, there were 10,000 people living there, and the town was complete with a movie theater and bowling alley.
RELATED: Freeskiing through a ghost town is hauntingly beautiful; video
By 1932, just 400 people were left. There are now zero permanent residents, but the park staff lives there part-time throughout the year. Every building still standing has never been renovated with modern materials. If a building was built in 1899, the wood, the glass, the cement, everything is still original from 1899. The park service simply braces the houses at risk of collapsing.
Oh, right, and it's haunted.
Check out an inland saltwater lake
Yeah, that's right. With no access to the ocean and no rivers exiting the lake, it might seem mysterious that there's a landlocked saltwater lake in the middle of the Sierra.
Actually, Mono Lake is fed by the runoff of the surrounding mountains. This deposits salty minerals into the lake, and with no outlets, it has nowhere to go. The only method by which the water leaves the lake is through evaporation, which then concentrates the salt even more. In fact, Mono Lake is three times saltier than the ocean.
And then something weird happens: Alien-looking tufa begin growing at the bottom of the lake, where natural underground spring water enters and comes in contact with the salt minerals. Look, but don't touch, as the formations are fragile.
Ski on the 4th of July at Mammoth Mountain
Great winters lead to unique summers in the small mountain town of Mammoth Lakes. In some seasons — and 2016-17 is looking like one of them — there is so much snow that Mammoth Mountain Ski Area stays open until the Fourth of July. Even better, the resort sometimes also opens the mountain bike park at the same time, meaning you can ride and, well, ride in the same day.
RELATED: Aspen Skiing Co. to purchase Mammoth Mountain, sister resorts
That's not all the town has to offer. Like Tahoe, there's excellent biking, backpacking, hiking, fishing and climbing. Don't even get us started on the multiple hot springs in the area.
Visit a WWII Japanese internment camp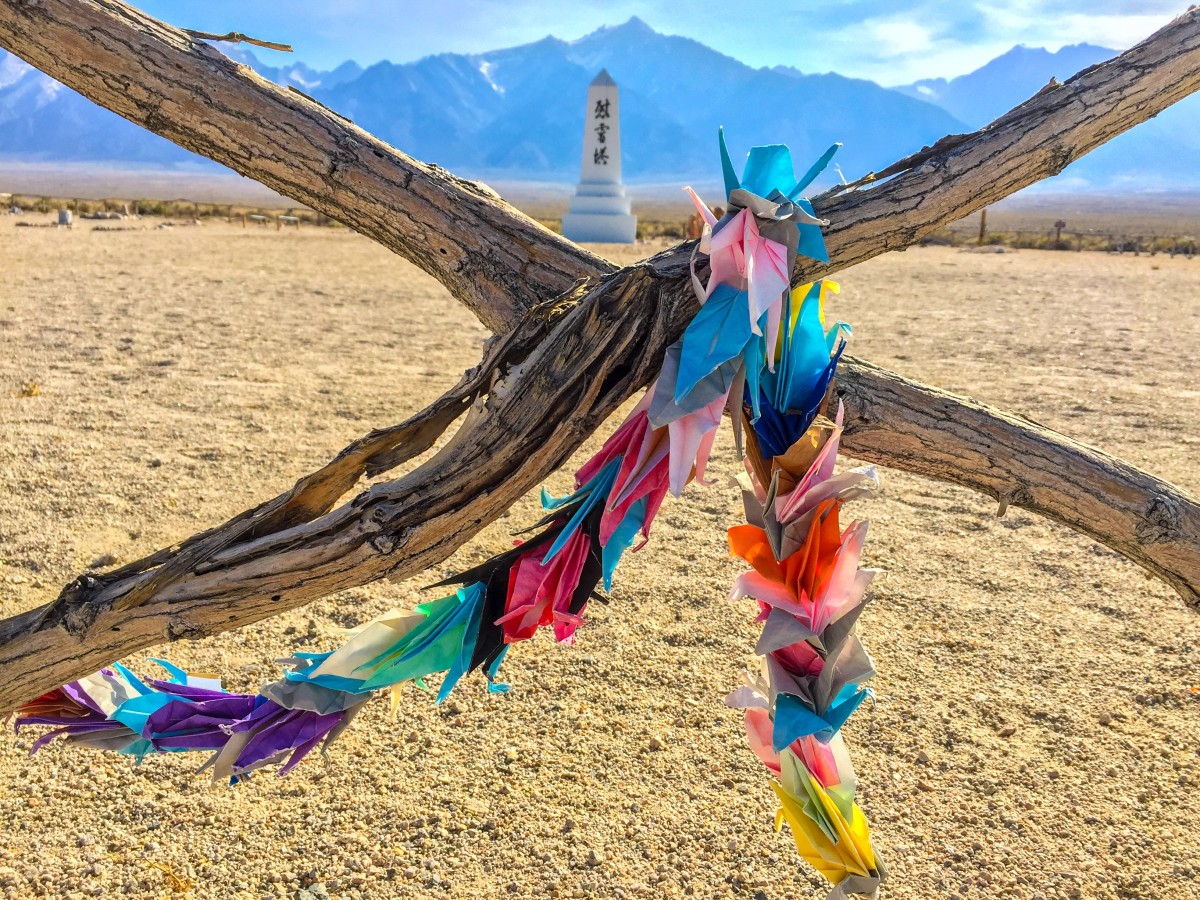 Manzanar National Historic Site
held 10,000 Japanese prisoners after the bombing of Pearl Harbor during WWII. In the two years they were held there, they built ornate gardens, ponds, a hospital and started a school. After the war, when everyone had gone, the landowners were going to have to pay extra taxes on "developed land," so they decided to bulldoze everything and turn it into sand.
There's now an archaeological effort to rediscover and recreate the history left at this site. You can visit reconstructions of barracks and other structures and drive the roads around the camp for a self-guided tour.
Explore sand dunes and salt flats in Death Valley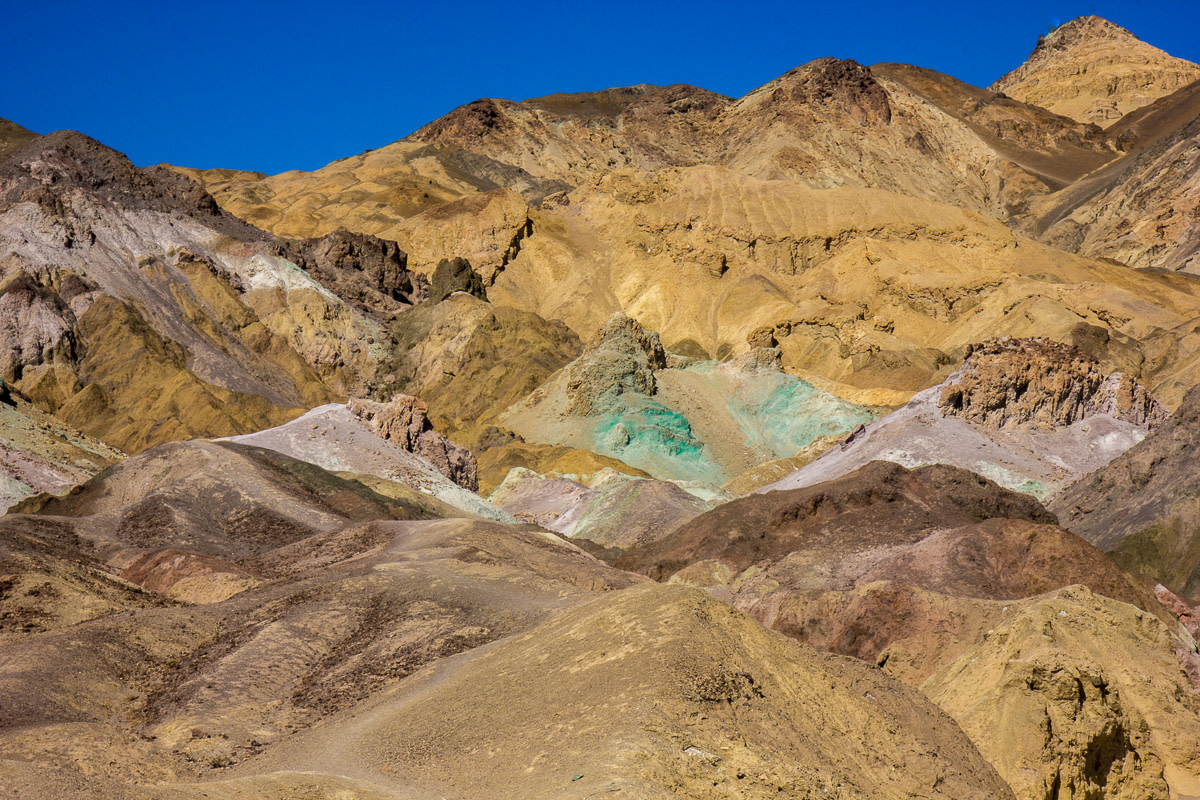 You're welcome to cruise the valley on your own if you like, but we suggest staying at the Stovepipe Wells hotel, which includes a free guided tour in an air-conditioned van. You'll ride with a geological expert narrating the whole thing and explaining why Death Valley is the way it is.
RELATED: Freeskiing through a ghost town is hauntingly beautiful; video
You'll also learn there are some active year-round waterfalls in the valley. Then, after the heat of a 130-degree day, learn about astrophotography in the coolness of a 105-degree evening.
Witness the opera house in the desert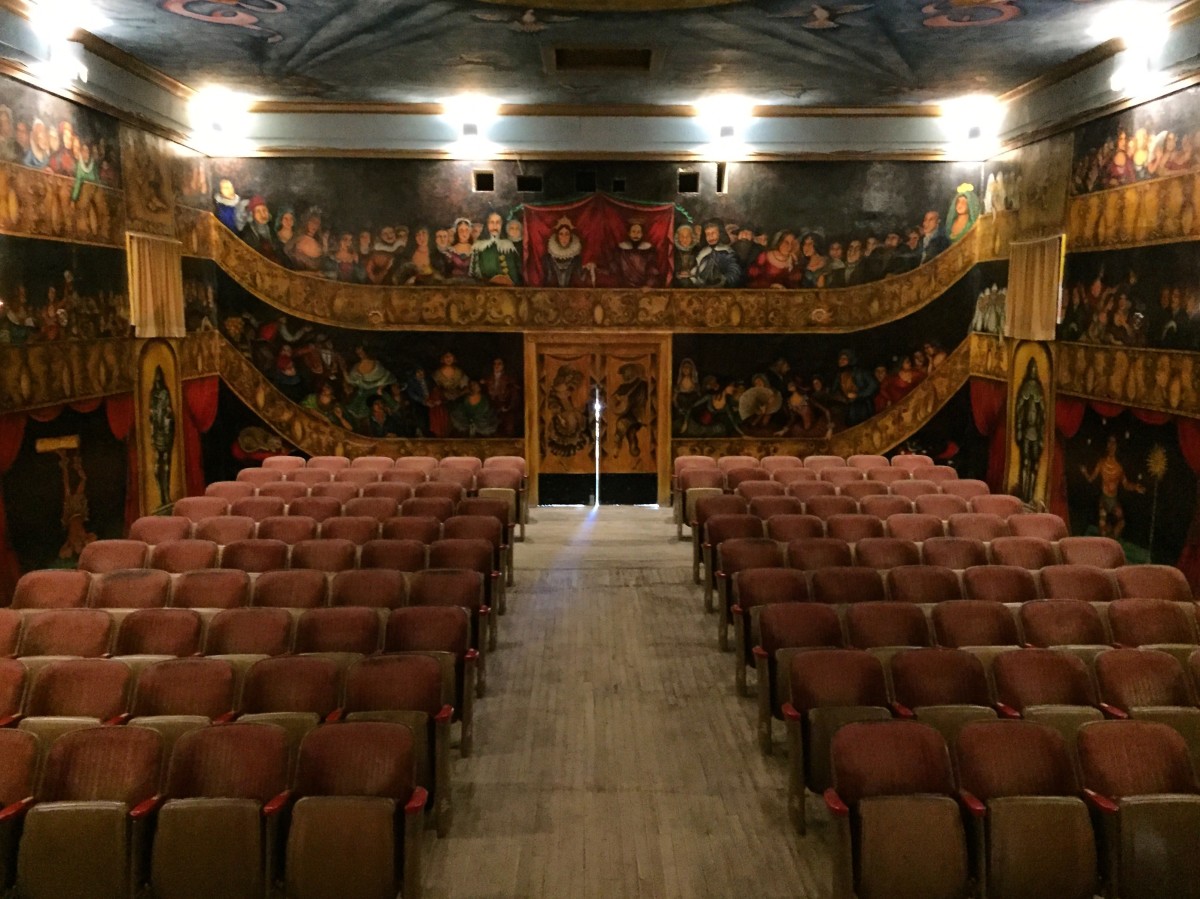 When famous ballet dancer Marta Becket broke down in Death Valley Junction in the 1960s on her way to Los Angeles from New York, she could not have imagined it would be her new home for the next nearly five decades.
Amargosa, the town's previous name, was once a respectable size for a desert town, fueled by borax mining and serving as a logistical hub. Becket purchased the old miners' quarters and hotel and renovated them into a theater and an opera house.
A writer, classical pianist, actress and dancer, Becket loves the arts, Amargosa and the theater. She painted murals on every wall in her new theater, as well as the on the ceiling.
Becket performed from 1967 to 2012 and is one of four permanent residents still living in the town.
For access to exclusive gear videos, celebrity interviews, and more, subscribe on YouTube!