Originally published in Yahoo! Travel
Peru is surging right now. Emerging from years of hyperinflation and the misdeeds of corrupt politicians, the country's upswing is reflected in stellar cuisine, a popping art scene, and unique overnighting options — all set against a stunning backdrop of natural beauty. From the rural outdoors to happening city-life, here are five attributes that make us love Peru.
The Cocktail Scene
At recently opened La Barra (the casual restaurant attached to tasting-menu hot spot Astrid & Gastón), Aaron Diaz commandeers the bar. He developed his drink-mixing style at chef Grant Achatz's fabulous, cutting-edge cocktail emporium Aviary in Chicago. Not surprisingly, the drinks program at La Barra is wildly ambitious. One cocktail redefines the notion of scotch on the rocks: Diaz brings out a shallow tumbler of scotch with a big, round ice cube peeking over the rim. Accompanying the drink is a good-sized rock. Diaz instructs that the ice cube be smashed with the rock. The cube cracks, peaty smoke rises, and the taste is as sensational as the presentation.
The River Dolphins
While cruising the Amazon River, you will be treated to sightings of pink dolphins, branch-hopping squirrel monkeys, and energy-preserving sloths (yes, they move that slowly). Parakeets and macaws (among the 1,300 species of birds here) hide out in trees, and giant anacondas can be spotted hunting along the riverbeds. Some high-end river cruise companies — such as Aqua Expeditions — are equipped with outdoor whirlpool spas. On the low end, you can rent a hammock and float aboard a ferry. Amazon River cruises, regardless of budget, operate out of Iquitos (the largest city in the world that remains inaccessible by road — you fly there from Lima); the best time to go is between November and April, when the river runs high.
Machu Picchu
Machu Picchu, the lost city of the Incas that remained undiscovered until 1911, should be on the itinerary of everyone who visits Peru. But there's no reason to get there via the conventional Inca Trail. Instead, hike the less commercial, lesser-known Salkatany Trail for stunning views of snowcapped mountain peaks and glaciers, muscle-soothing hot springs in Santa Theresa, limited regulations, and small crowds. Austin Adventures offers a wide range of tour packages there.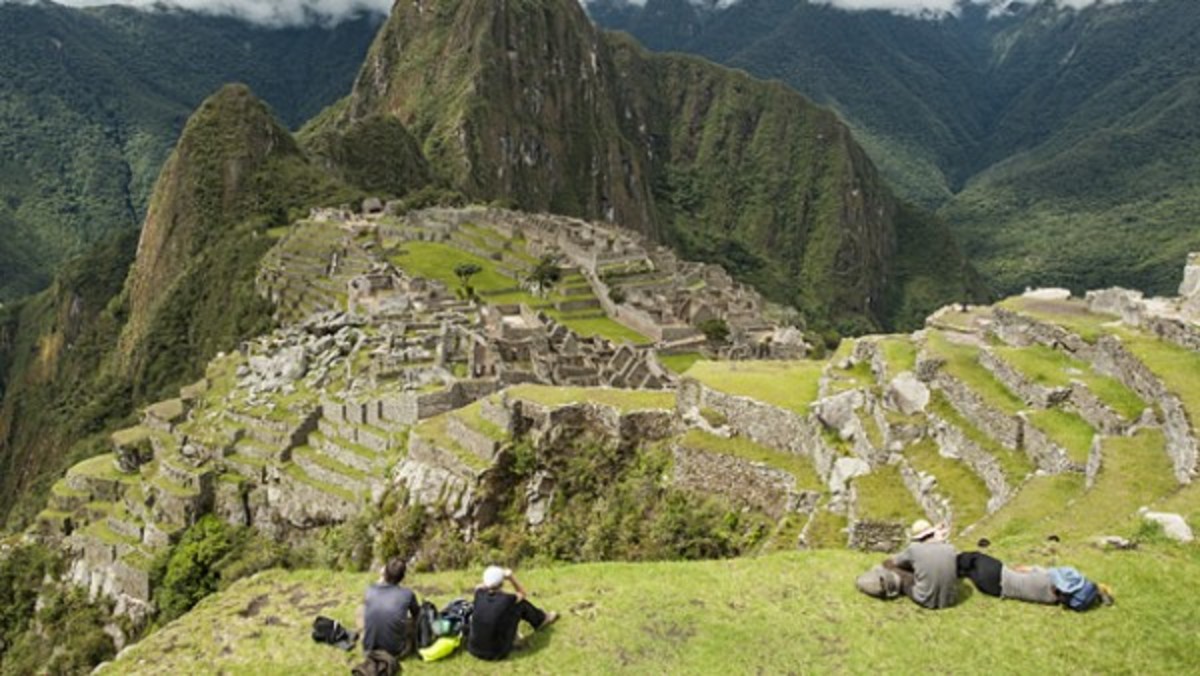 (Getty Images)
The Boutique Hotels
When Susana de la Puente decided to open Hotel B in Lima's bourgeois-bohemian neighborhood of Barranco, loading it with art seemed like a bit of a no-brainer. After all, she also happens to own Galeria Lucia de la Puente next door, one of the city's top purveyors of modern art. As it should, Hotel B brims with stunning work. It bursts with an eye-popping array of paintings, photos, and sculptures from Peru and beyond. The hotel itself is a 17-room boutique, housed in a gorgeous mansion that once served as a Peruvian presidential retreat. Smartly, the rooms have high ceilings and are elegant and spare. Those qualities bring out the beauty of the vintage fixtures and design touches, while giving your eyes a rest from all the stimulation in the rest of the hotel.
Dune Buggies
Everybody knows about the rain forests of Peru, but fewer people are aware of the desert. Huacachina, a five-hour drive south of Lima, is an amazing place for sandboarding and bouncing around on dune buggies. Be sure to wax your board for maximum velocity, and don't be embarrassed about sliding down the dunes on your belly, using the board like a sled. Schedule your dune buggy ride for the late afternoon so that you can catch one of the unparalleled sunsets over the desert vista.
RELATED:
For access to exclusive gear videos, celebrity interviews, and more, subscribe on YouTube!