Over the years, the Torrey Pines Gliderport in San Diego has become a mecca for paragliding and hang gliding, largely because the unique structure of the Torrey Pines cliffs above the ocean produces wind conditions that make flying possible over 300 days a year. The Gliderport also employs some of the world's best paragliders as instructors—the port's Max Marien holds the world record for most end-over-end revolution loops in a paraglider—and it's likely the busiest paragliding school in the world. Best yet, the Gliderport offers tandem flights, meaning any person of any age, no matter their experience in the air, can go up in a paraglider or hang glider to float above the water and gaze at sights like Black's Beach, Scripps Pier, and downtown La Jolla.
Paragliders experience a rare juxtaposition of adrenaline and a feeling of peacefulness—the initial descent off the cliff is harrowing, and yet the flight itself is quiet, with no engines or motors humming in your ear. Depending on your taste for the extreme, you can ask your pilot to send your paraglider into spins and to move in close to the cliffs, or you can request that he keep the flight low-key. 

Whatever your appetite for adventure, paragliding at Torrey Pines Gliderport is a must at least once in your life, if only to view the beauty of San Diego from a perspective you can't access anywhere else.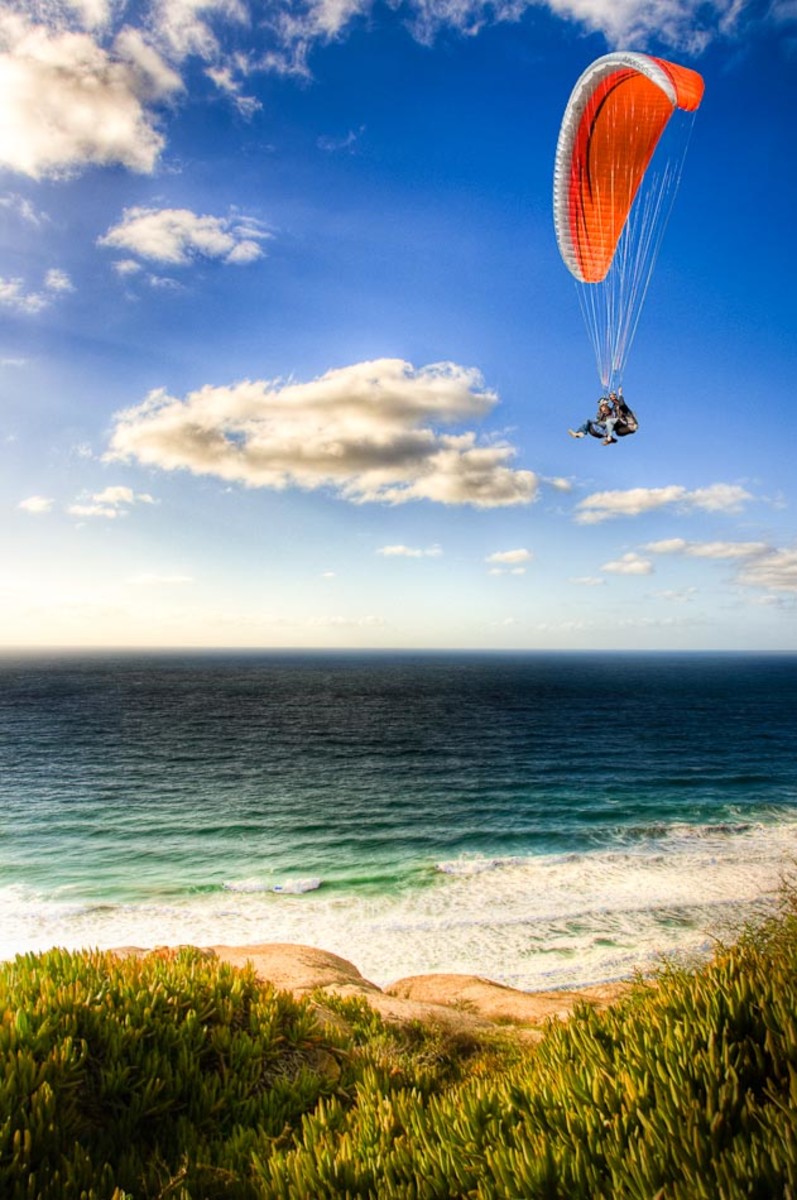 Find Travis Burke on Facebook and Instagram.
For more from Travis Burke, click here.
For more information on how to go paragliding, click here.
For access to exclusive gear videos, celebrity interviews, and more, subscribe on YouTube!