In September 2013, four recent graduates of Texas A&M University completed the ultimate road trip — driving 16 wild mustangs 3,000 miles from Mexico to Canada through the wildest terrain left in the American West. "Living in a world with so much technology, it was great to talk all day without using screens," says trip coordinator, Ben Masters, 25. "There were days when we loved each other and days when we hated each other, but we always knew we could count on each other." Masters raised $170,000 on Kickstarter, invited along a small crew of filmmakers, and the resulting book, Unbranded — filled with amazing photos and stories from the trail — has just been released. An accompanying documentary film may premiere later this year. Masters hopes the book and documentary will shed light on the U.S.'s 50,000 mustangs and burros that are available for adoption. "The mustangs we used were wild at first," Masters says, "but they end up being as sweet as puppies."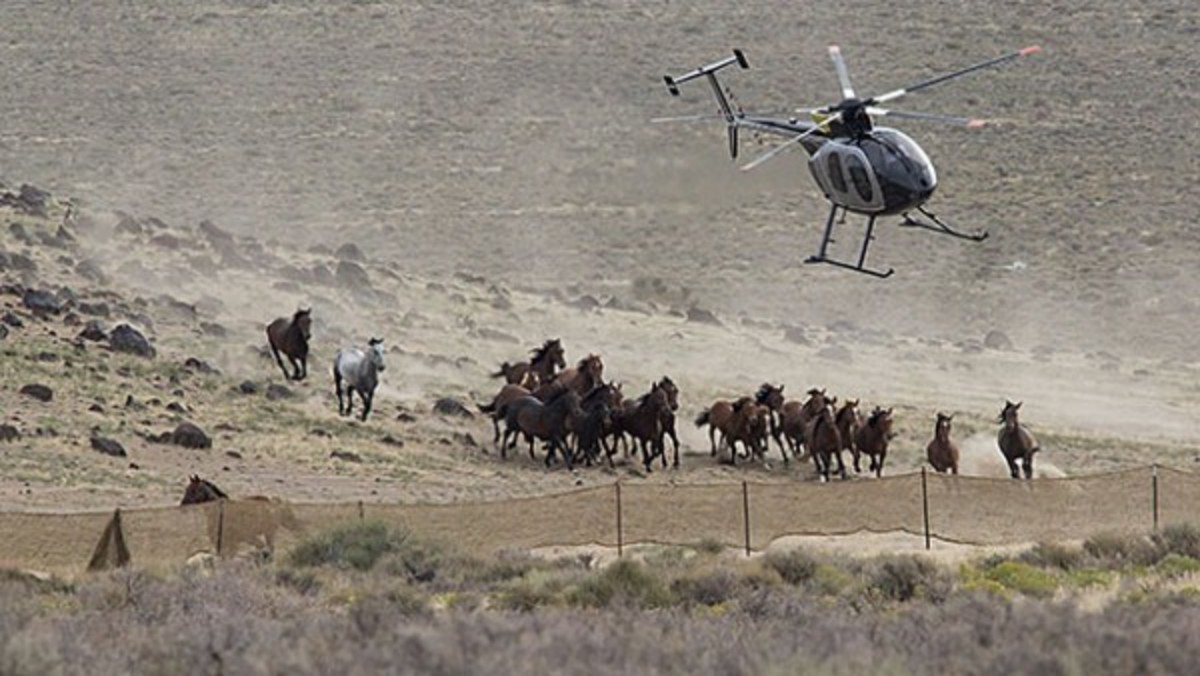 A helicopter pilot contracted by the Bureau of Land Management pushes a band of wild horses towards a drift fence. From here, the mustangs are branded, castrated, immunized, sorted, and shipped across the U.S. to holding pens. "All our horses were gathered by helicopter," Masters says. "They're the toughest horses out there."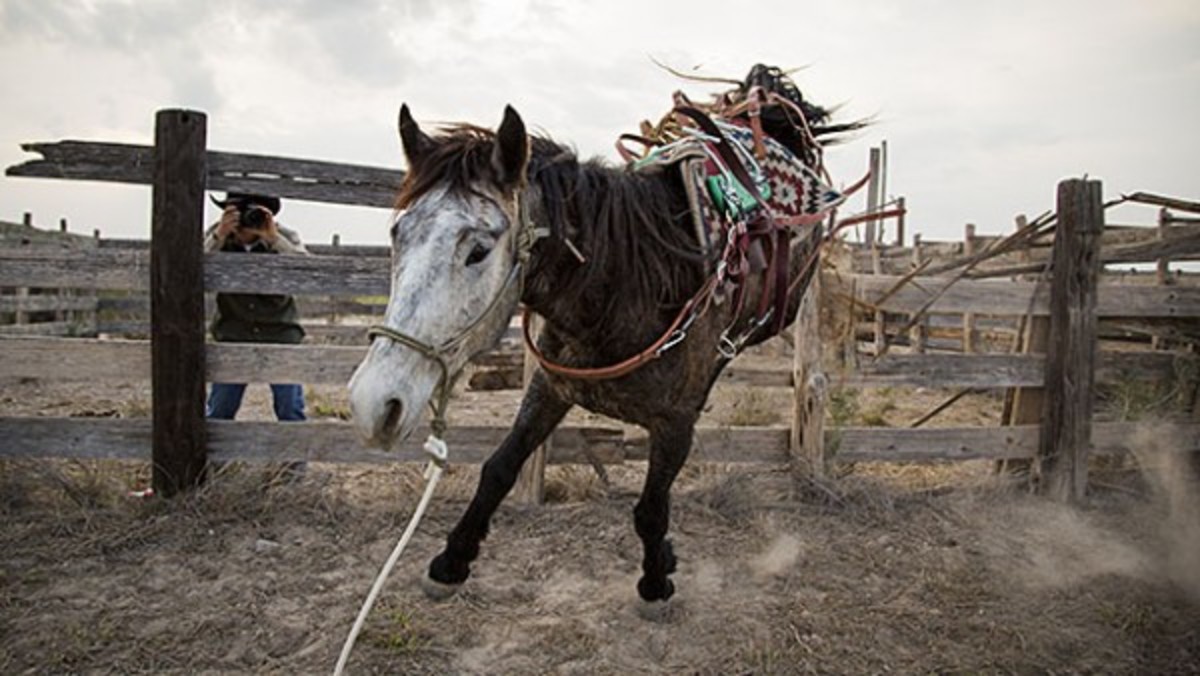 While training the mustangs for a month at a ranch outside of Laredo, one of the wild horses rejects his pack saddle and destroys the corral. "You need to leave training to the professionals," Masters says. "This shot is cool because you can see splinters exploding from the fence."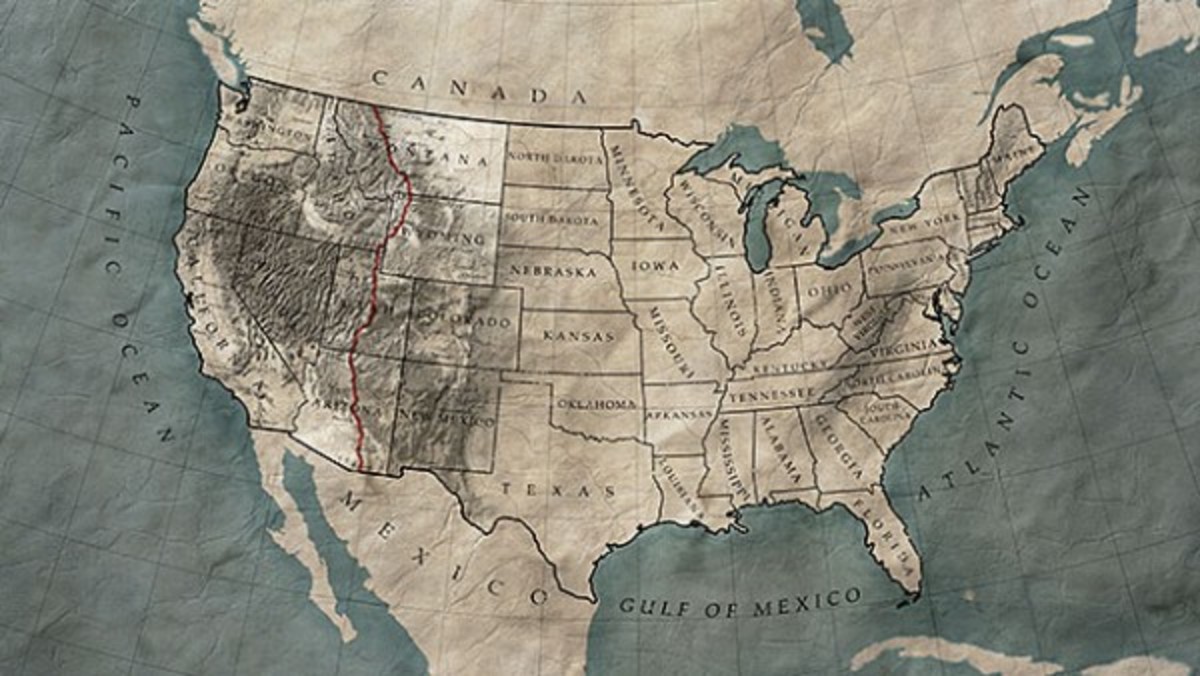 The route: 3,000 miles through 5 states — Arizona, Utah, Idaho, Wyoming, and Montana. "It took me two years to plan the trip using Google Maps," Masters says. "We traveled through the wildest terrain left in the American West, almost exclusively on public land."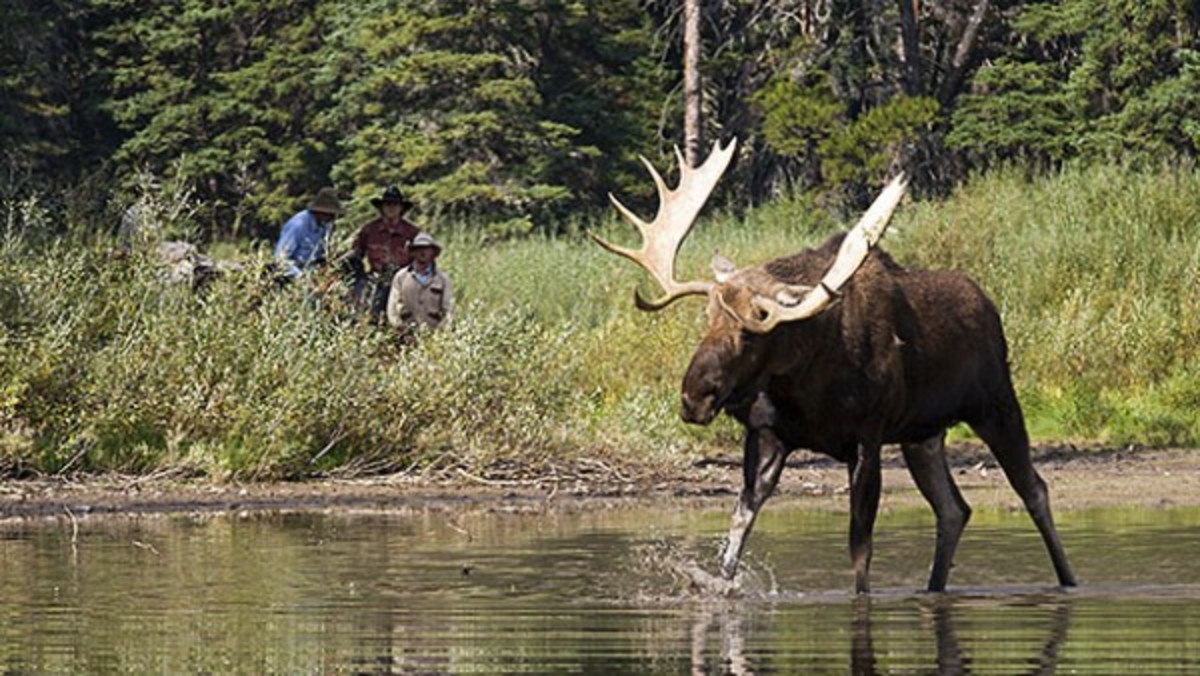 In September, a moose charged the horses as they passed through Glacier National Park. "This angry bull moose had a temper tantrum that was comical until he charged and almost destroyed our $30,000 camera setup," Masters says. "We scrambled up the trees."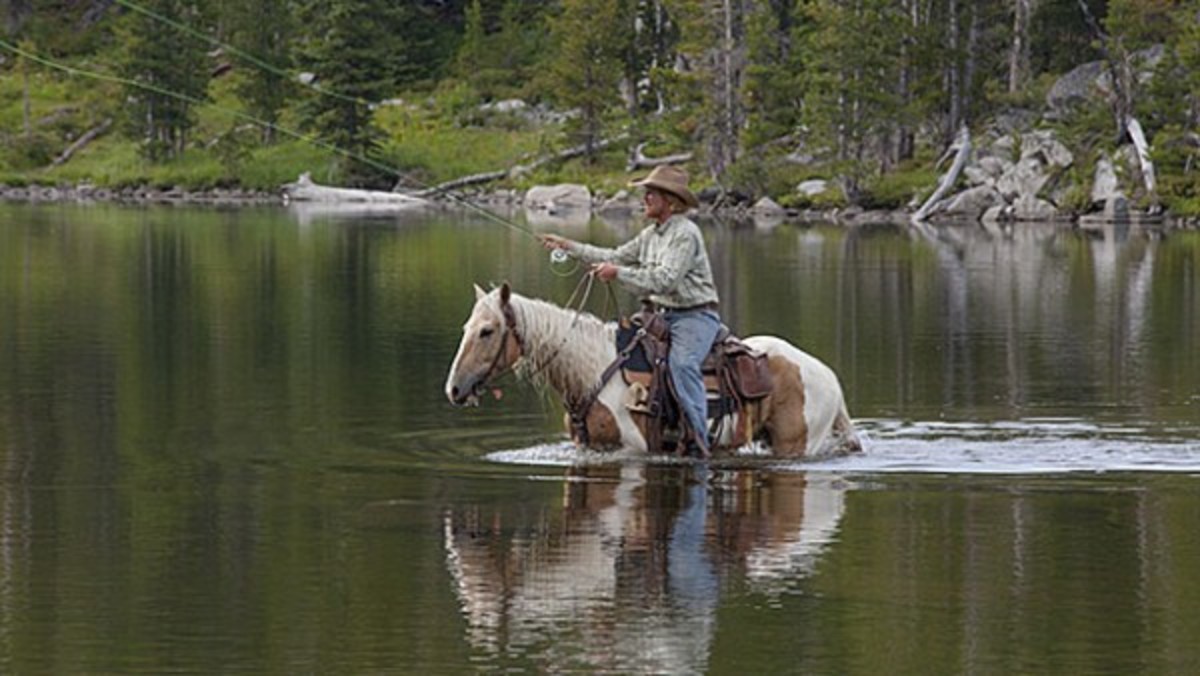 In southern Montana, Masters casts to cutthroat while atop his horse Luke. "We planned our trip around good fishing spots," he says. "We spent a third of our days casting."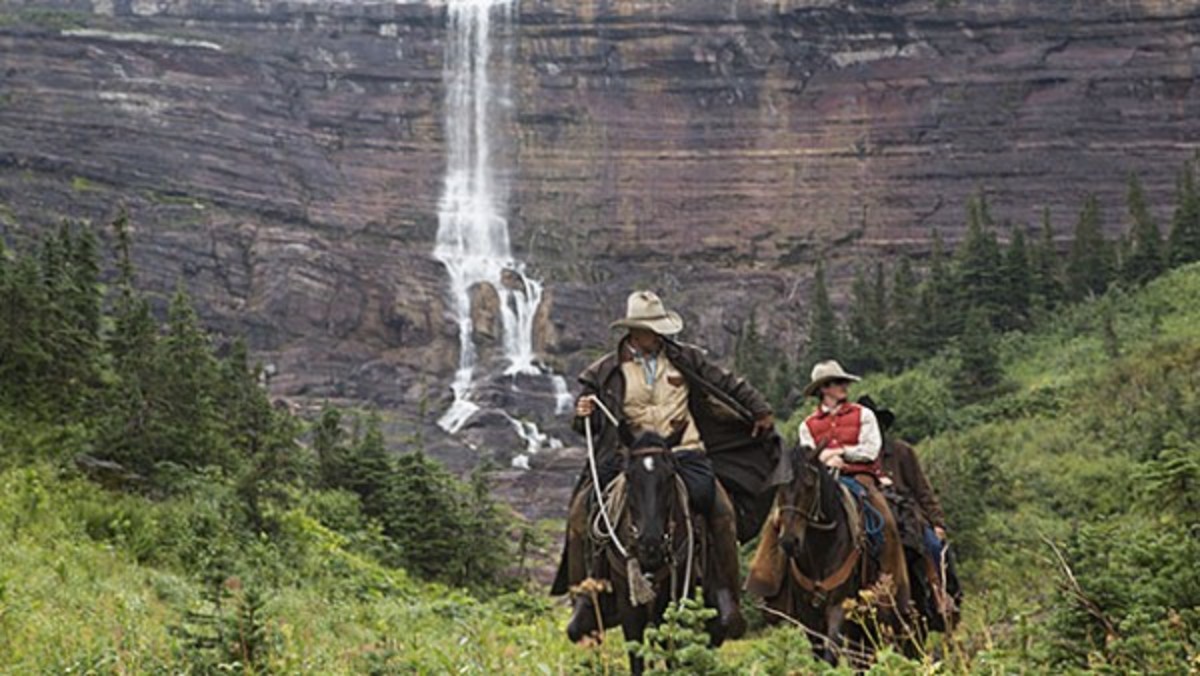 The boys passing through Glacier National Park, the day before reaching the Canadian border. "I loved passing exhausted backpackers as we cruised by with cold beer and whiskey bottles," Masters says.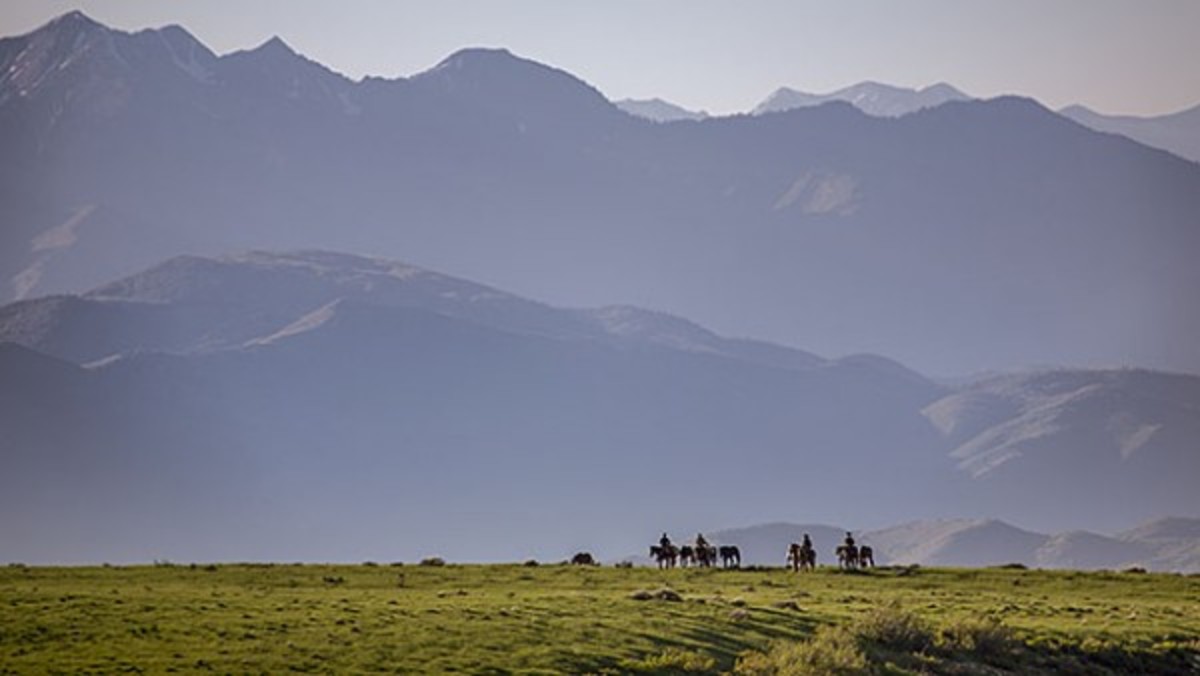 The remuda in Glacier National Park. "We even had a donkey that some guy gave us along the way," Masters says. "She was the only lady on the trip."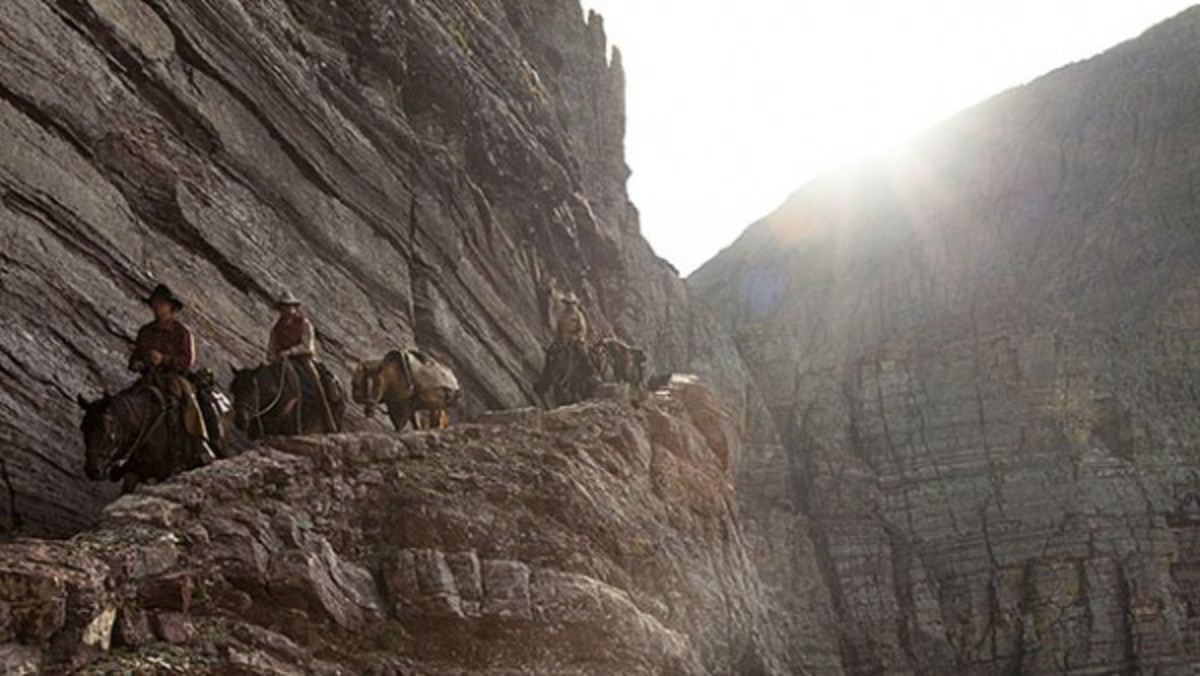 While the mustangs were tough to train, they were naturals along the steep terrain. "One horse took a plunge off a cliff in Utah," Masters says. "He tumbled 40 feet and then stood without a scratch on him — We were shocked."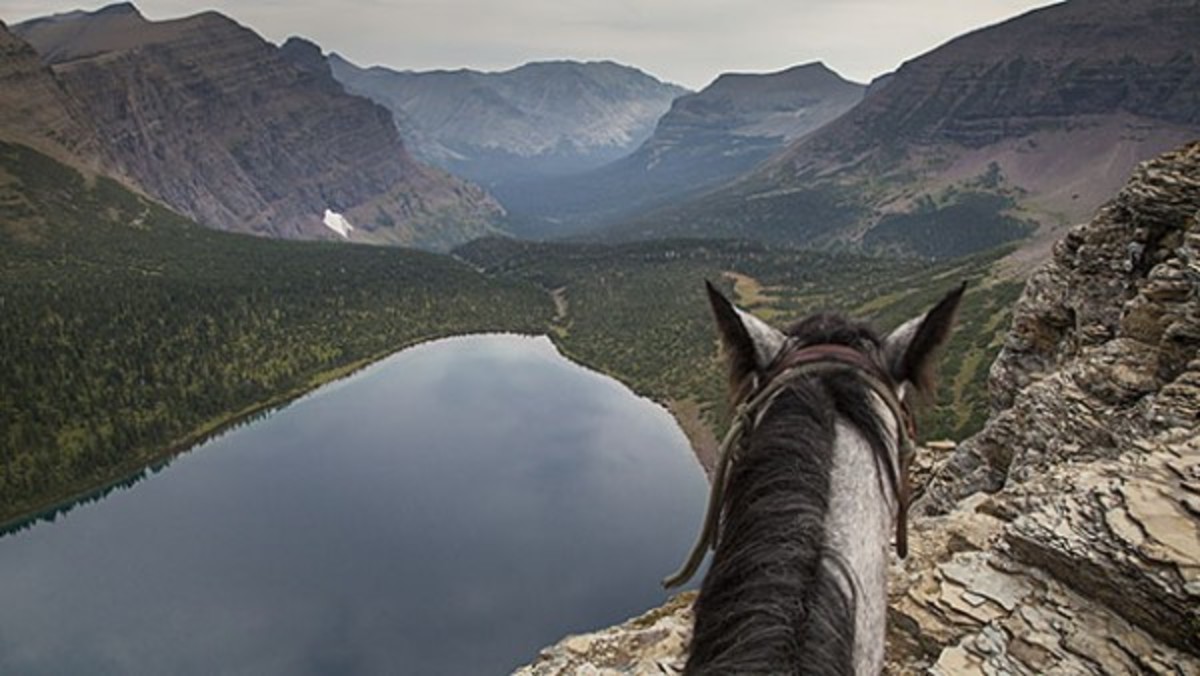 The horses kept to park trails along mountain ridges through most of Montana. "This was shot from the saddle," Masters says. "We kept to the mountains like billy goats."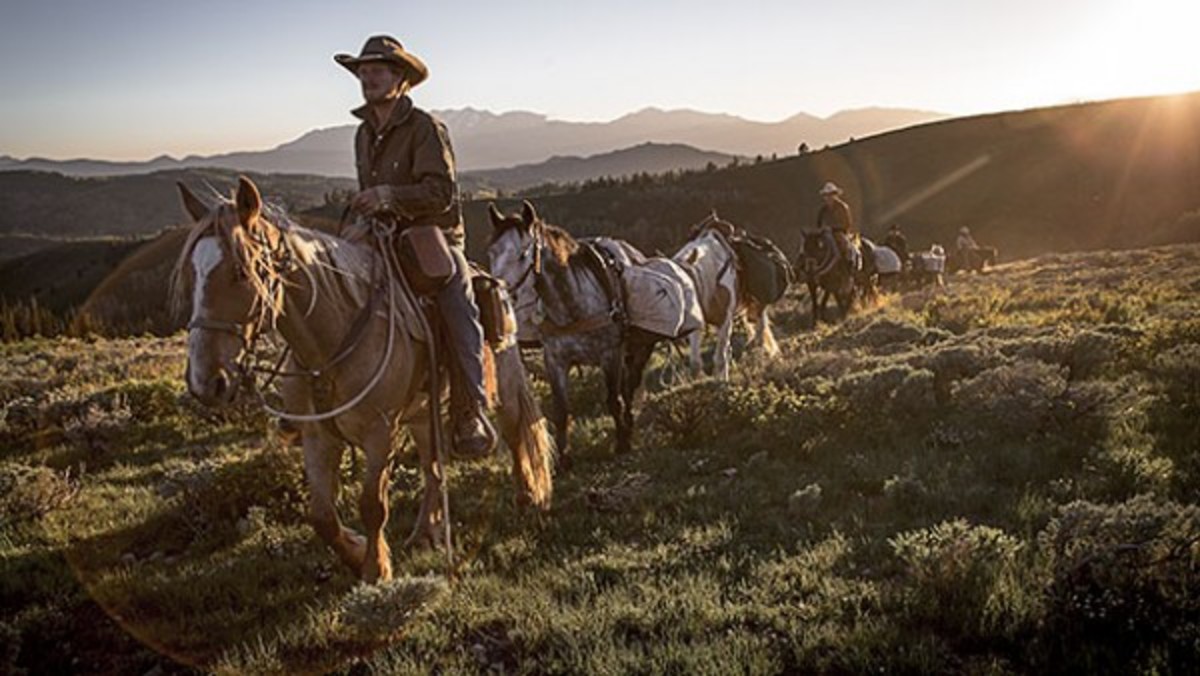 The riders: Ben Masters, Ben Thamer, Thomas Glover, and Jonny Fitzsimons. "We all know each other way too well now," Masters says. "You should see outtakes from the bars we stopped in."
For access to exclusive gear videos, celebrity interviews, and more, subscribe on YouTube!