What does your dream vacation look like?
Do you want epic, full-throttle, life-affirming adventures that teeter on the edge of insanity? Or are you more of a zen traveler who wants to Down Dog your muscles into motion, learn how to sail, then mosey on over to an Ayurvedic dinner? (We promise that's a real thing.)
Why not both?
At BodyHoliday, St. Lucia's privately owned, all-inclusive resort, you don't have to choose. In fact, you can personalize your entire trip.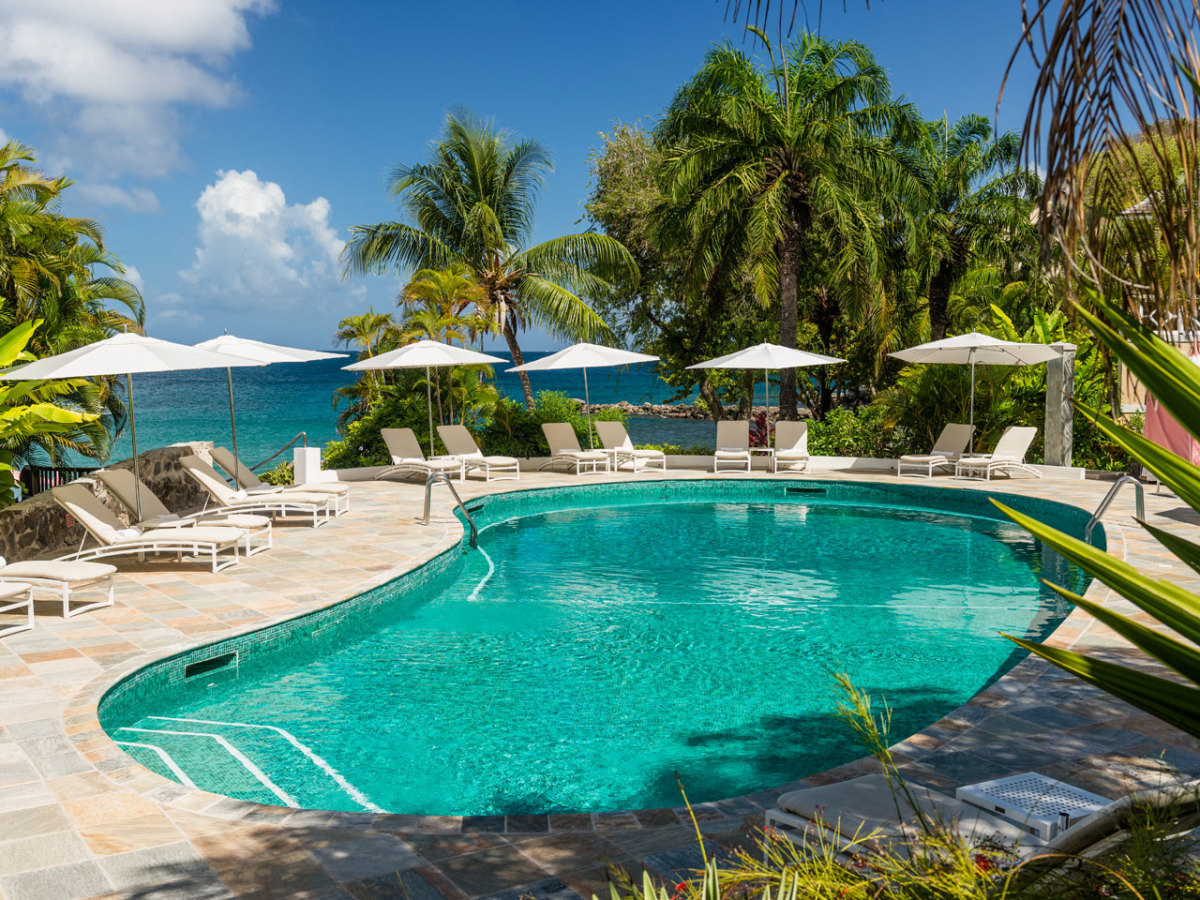 Getting there
Depending upon where you're flying from, you can find nonstop flights to St. Lucia. Departing from New York's JFK Airport, it's a five-hour plane ride to the lush, little island (27 miles long, 14 wide) freckling the Caribbean Sea, along with the other Windward Islands (St. Vincent, Trinidad, Barbados) that make up the Lesser Antilles.
To get to BodyHoliday, you'll fly into Hewanorra International Airport. From there, take a helicopter ride ($175 per person, with a minimum of 4 people) over the pulsing jungle that blankets the majority of the island. (Think: Jurassic Park.) You'll escape the creeping heat and, over the course of 20 or so minutes, you'll soar past two of St. Lucia's geographic gems, the Pitons. The sister mountains (volcanic spires, actually) are popular hike sites and the name of the island's native beer (a lager likened to Corona but bottled small so you can really slug 'em back). Then it's just a quick taxi ride (~$45) to the resort. Afraid of heights? Arrange an hour and a half cab ride to BodyHoliday.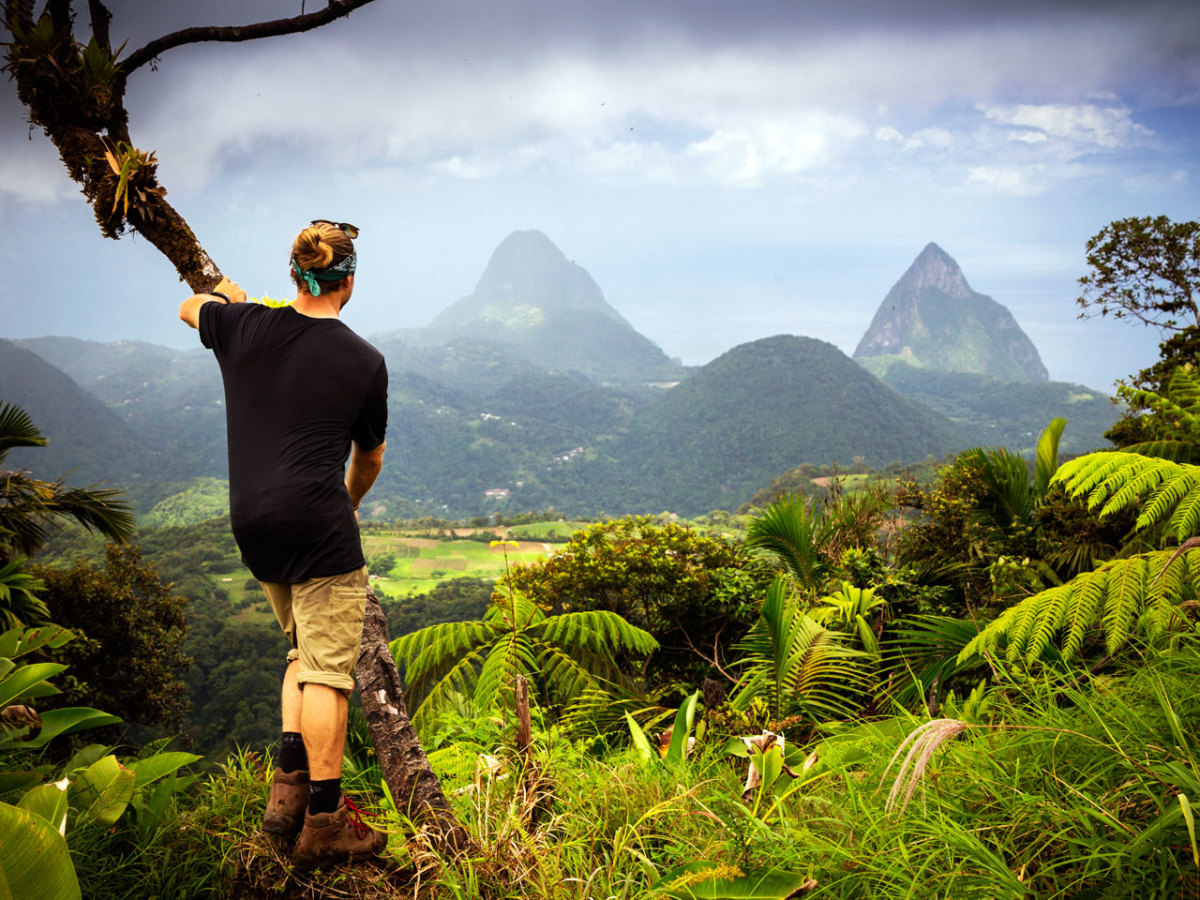 The resort
Look, we know resorts can be a little gimmicky and stuffy. Sometimes you're coerced into a fixed itinerary, and it can feel like you and the other visitors are tethered to a leash like a bunch of toddlers being corralled to your preprogrammed activities. Fortunately, that doesn't happen at this five-star luxury retreat.
There's an intimacy to BodyHoliday that's due, in part, to its small size. There are 155 rooms. Some look over the tropical gardens, others have sprawling views of the sunbathers and fishermen below. The Penthouse has a personal Turkish hammam (steam room), a mammoth bath tub fit for two, a balcony, and a Kinesis Gym (basically a fancy cable machine). It's luxe without being pretentious. The staff is friendly, eager, and efficient, welcoming you with a cool towel and beverage upon arrival at the resort, and tea every evening. There's even a pillow menu, so you can turn your room into a bona-fide sleep palace.
Traveling alone has never been more appealing. This is a place that takes fun seriously. The resort's "bodyguards" serve as spirit-boosters and ice-breakers, flitting around to chat up a guest one minute, then starting up a dance-floor party the next. (It's basically an extrovert's dream job.) The resort has themed months, too—September Solos, Octoba Yoga, WellFit & SwimFit—which translate to plenty of opportunities to meet fellow travelers in classes. You can even befriend locals (enjoy a Piton, try spiced rum, devour a coconut) at the "Jump-Up" street party held every Friday in Rodney Bay, a quick cab ride from the resort. As you'd expect from the Caribbean, the atmosphere is laid-back.
Some standout spots include the sapphire-blue, nautical-themed Piano Bar, which is probably the ultimate setting to live out those James Bond aspirations (or at the very least transplant you to a more refined, relaxed state of mind). The bar stays open as late as you do, so you can sip on local fruit-infused martinis while an on-site pianist rumbles away on the baby grand. (Amy Winehouse reportedly sought refuge here and regularly played in the bar during her stay.) The restaurant Tao has mouthwatering Asian fusion options, of which we recommend the pork spare ribs with melon shots, just-reeled-in-fresh sushi, and passionfruit ice cream. And Cariblue Windows offers an ever-changing tasting menu (with wine pairings) that boasts local specialties like tuna tartare, marbled wagyu, and crusted salmon.
If you're on a specific nutrition plan (some people bring the keto diet on vacation), you can note your preferences and even speak with a nutritionist who will work with the chefs to customize your meals (for a supplementary cost). You can even get a nutrition and lifestyle consultation and a BodyStats Assessment to kickstart your body transformation.
What an inclusive package gets you at BodyHoliday
BodyHoliday separates itself from competing health and wellness resorts with its massive array of fitness classes and daily (inclusive) spa treatments. You're not dragging yourself to a sad little gym with a couple abused dumbbells and a wheezy treadmill. BodyHoliday emphasizes fitness and wellness at every turn.
The classes are a fit guy's dream. (The class schedule is available on your room's iPad, as well as a towering chalkboard at the entrance of the Pavillion.) Sweat through your tank-top with a spin class in the resort's treehouse. Flow your body through Vinyasa-style yoga. Take a bootcamp class on the beach. Try your hand at water skiing, wake boarding, kayaking, snorkeling, paddle boarding, or windsurfing. With more than 50 sports and activities to choose from, you can do your favorite disciplines or learn something completely new, all without leaving the resort.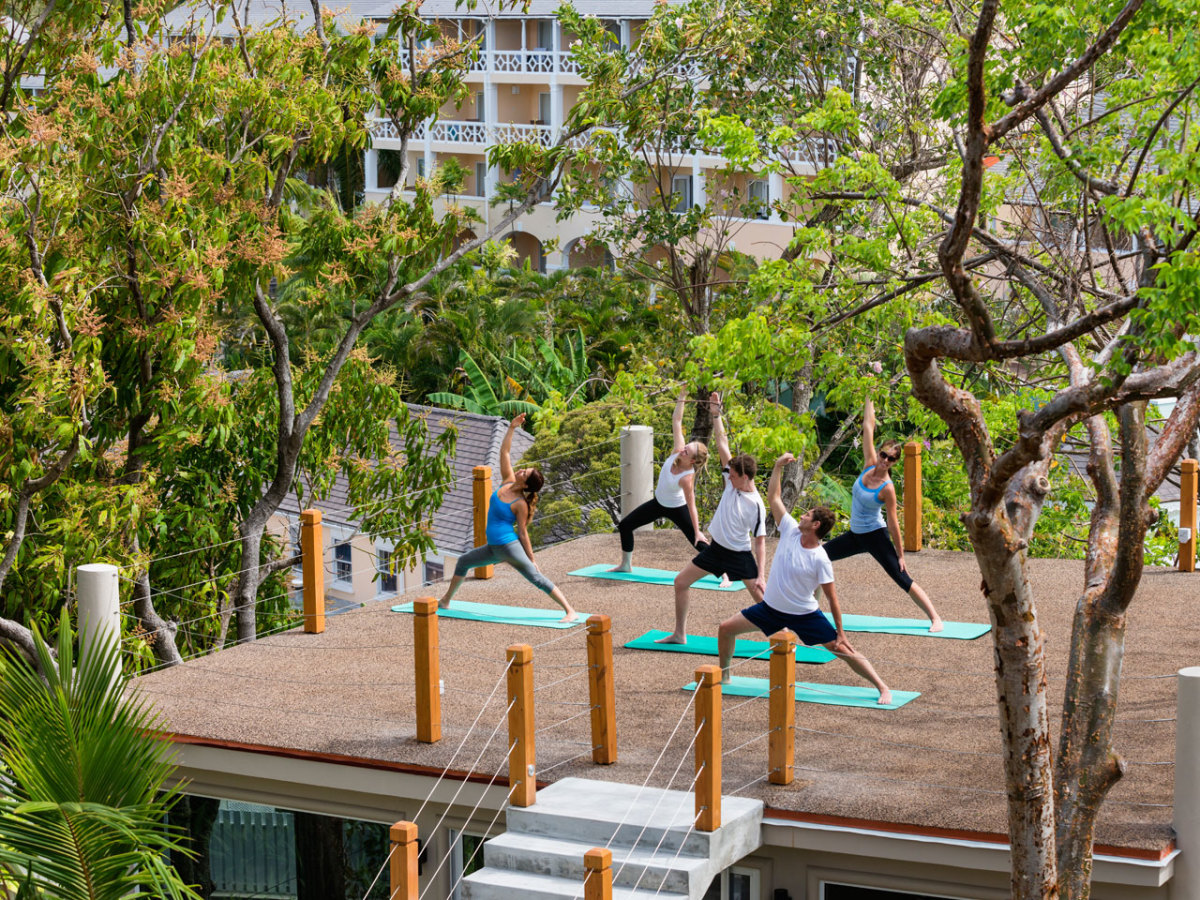 The wellness center at which you'll receive treatments is perched above the rest of the resort, making for epic sunset views over the water. If you can imagine a spa treatment, they have it: full-body massages, scrubs, wraps, facials, and even Thalasso therapy, in which you submerge your body in a seawater pool while water jets pummel your muscles into submission. There are additional treatments you can pay extra for, including acupuncture, Thai massage, and hypnotherapy.
After, you can take a dip in one of the resort's infinity pools, lounge in a hammock, or swim in the bay. You have free reign over your daily itinerary, whether that means sleeping in and sprawling out on a water trampoline (yes, water trampolines exist) or sweating through a day's worth of fitness. After all: What's the point of hyper-scheduling your vacation when your life is already hyper-scheduled?
BodyHoliday has found the sweet spot for travelers who want more from a vacation. It's why 40% of the visitors return, according to BodyHoliday's marketing manager Armin Asceric. Hence the resort's tagline: "Give us your body for a week and we'll give you back your mind."
Inclusive rates at BodyHoliday start at $556/person/night.
BodyHoliday's Adventure Program
The resort's crown jewel is arguably its newly imagined Adventure Program. Originally launched in 1992, when health and fitness destinations just started to gain traction, the program is the perfect way to explore the island and get a taste for all the outdoor excursions St. Lucia has to offer.
Click here for the full review on BodyHoliday's exciting, new Adventure Program.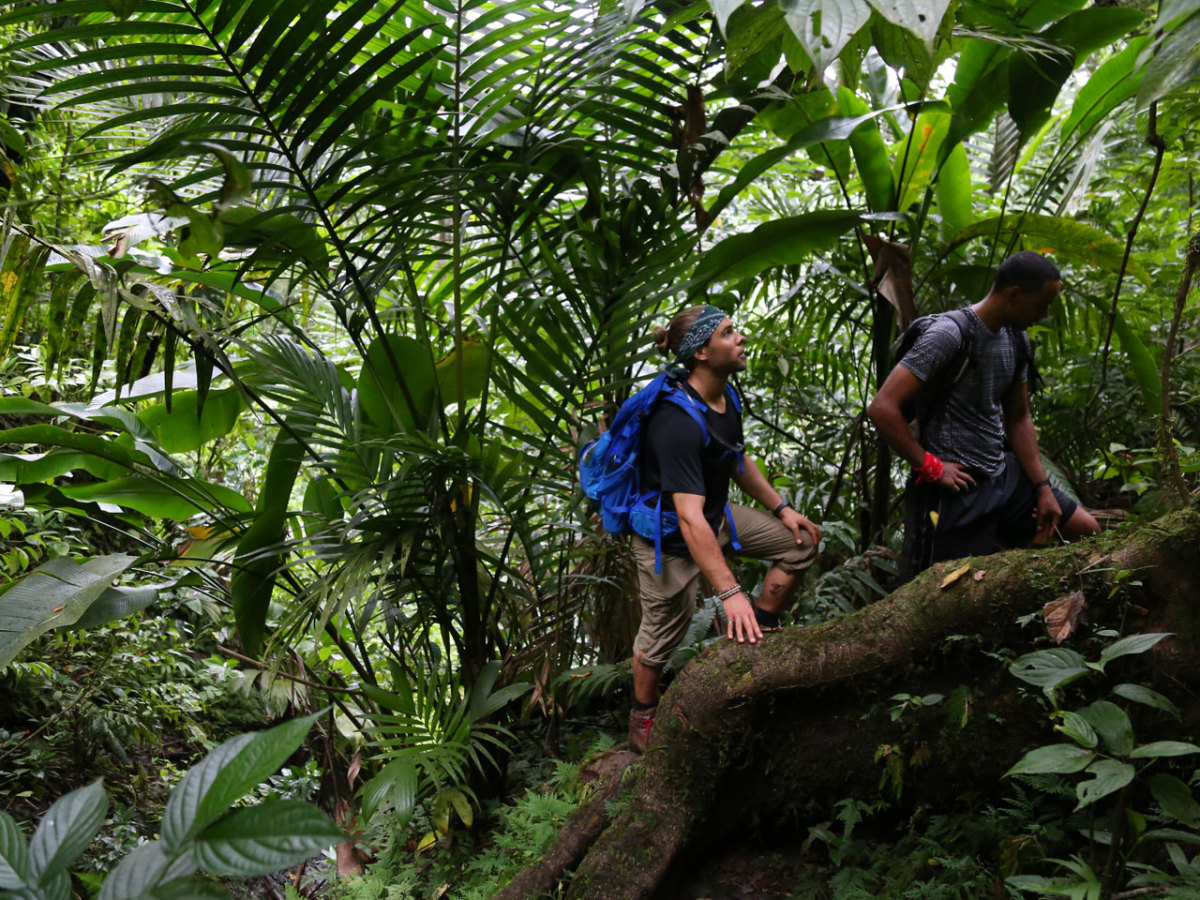 Want more fit travel suggestions? Check out three mountain climbs better than Everest, and the guy's guide to the mighty American roadtrip.
For access to exclusive gear videos, celebrity interviews, and more, subscribe on YouTube!