What's worse than being down a couple of grand in Vegas? Missing the gorgeous scenery and great climbing available just a few miles off the Strip, that's what.
RELATED: How to do Las Vegas for the outdoor adventure traveler
Red Rock Canyon State Park has everything you need for a full day of outdoor activity that doesn't involve tipping. (Unless you count the park entrance fee as a gratuity. We don't.)
What is it?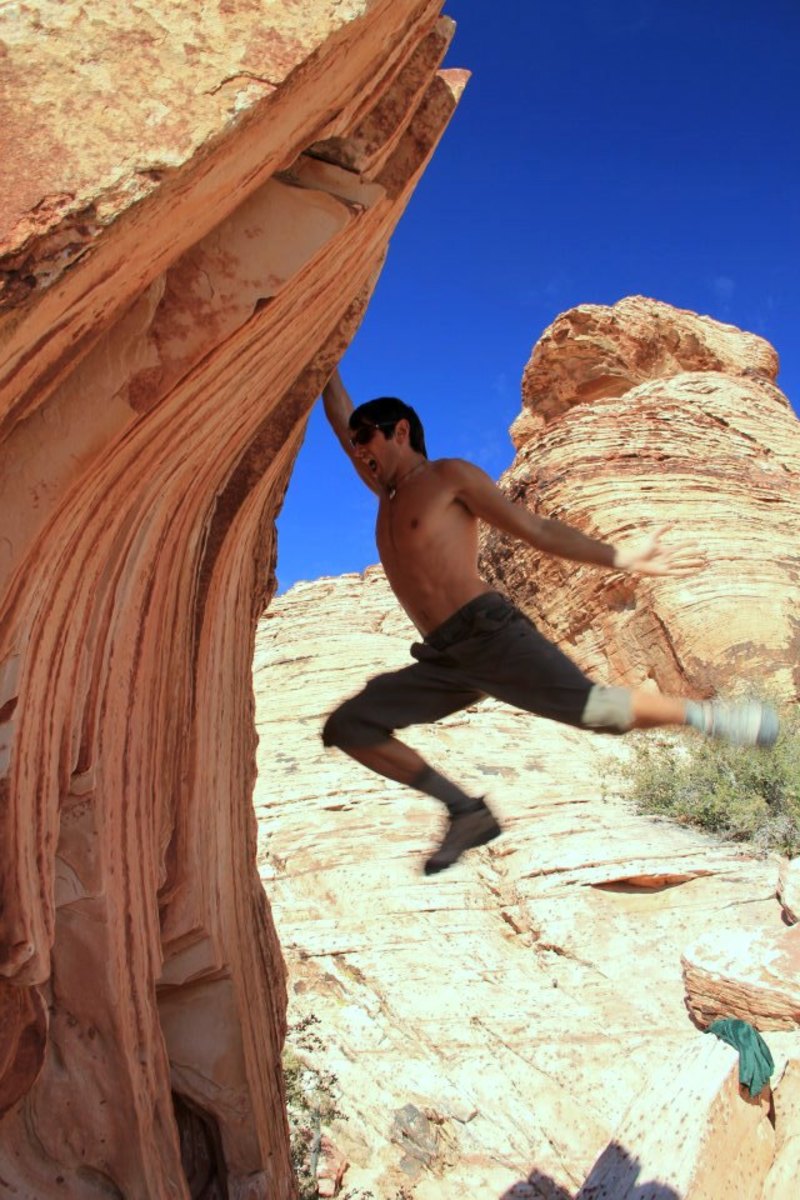 A 13-mile, one-way stretch of road that offers both a scenic drive and plenty of opportunities for impromptu hiking through rusty red-rock formations, boulder fields, ragged cliffs and shallow, twisting canyons.
For everyone seeking air conditioning in the desert heat, there's an interactive learning display and gift shop at the Red Rock Canyon Interpretive Association visitor center toward the beginning of the loop.
The stats
The Red Rock Canyon Visitor Center is located at 1000 Scenic Loop Dr., Las Vegas, NV 89161. Entrance fee: $7 per vehicle, $3 for bicycle and pedestrian access. Horses and dogs allowed except at campsites and other designated areas. All licensed vehicles may travel on the dirt-road system in the park.
What to do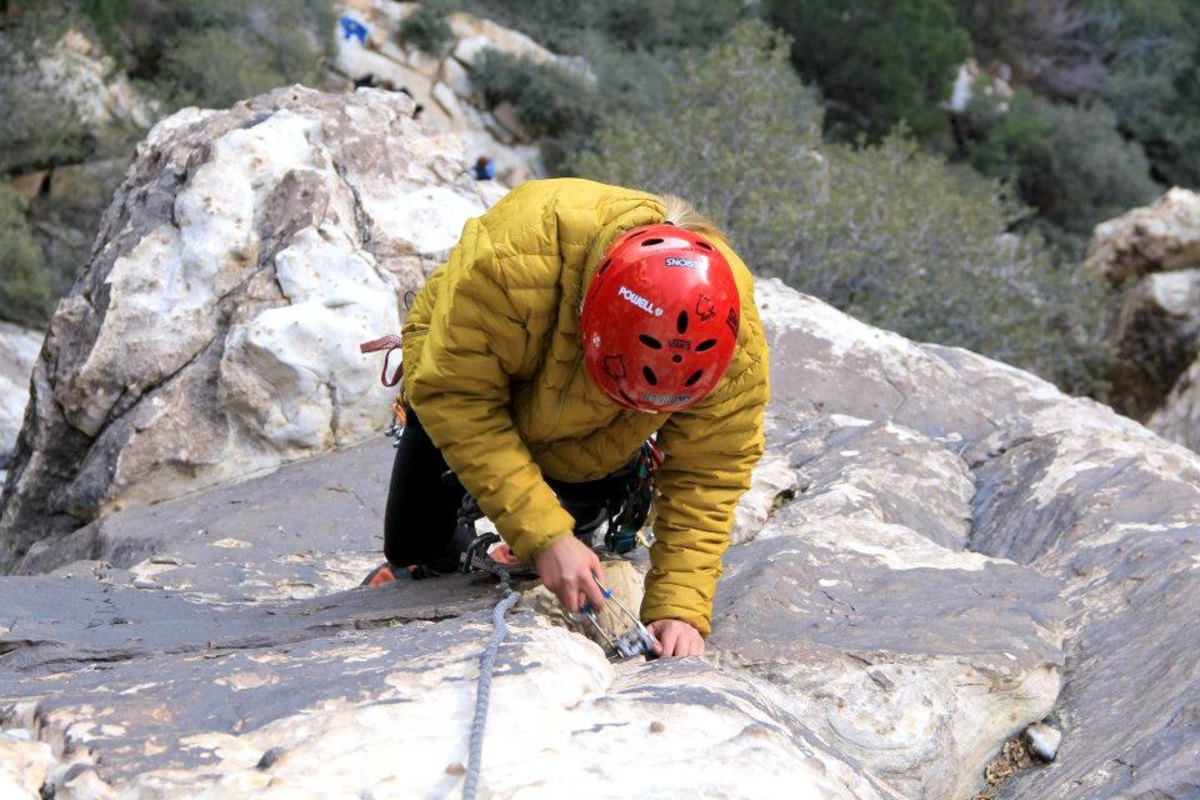 Start your day off right by beating the crowds and the heat to one of Red Rock's most famous trad rock-climbing routes: Solar Slab.
Due to its long length (nine pitches, over 1,200 feet), easy rating (most pitches are 5.6 or easier) and breathtaking views of the Red Rock landscape below, it's a busy, wait-in-line climb route.
RELATED: A beginner's guide to understanding rock-climbing ratings
Limit yourself to a few pitches if you're a novice climber and reserve the rest of your day for exploring the Red Rock park loop. Drive your car to one of the scenic pullouts for a brief hike through the canyons or take your bike along the hilly loop for a real workout.
How to get there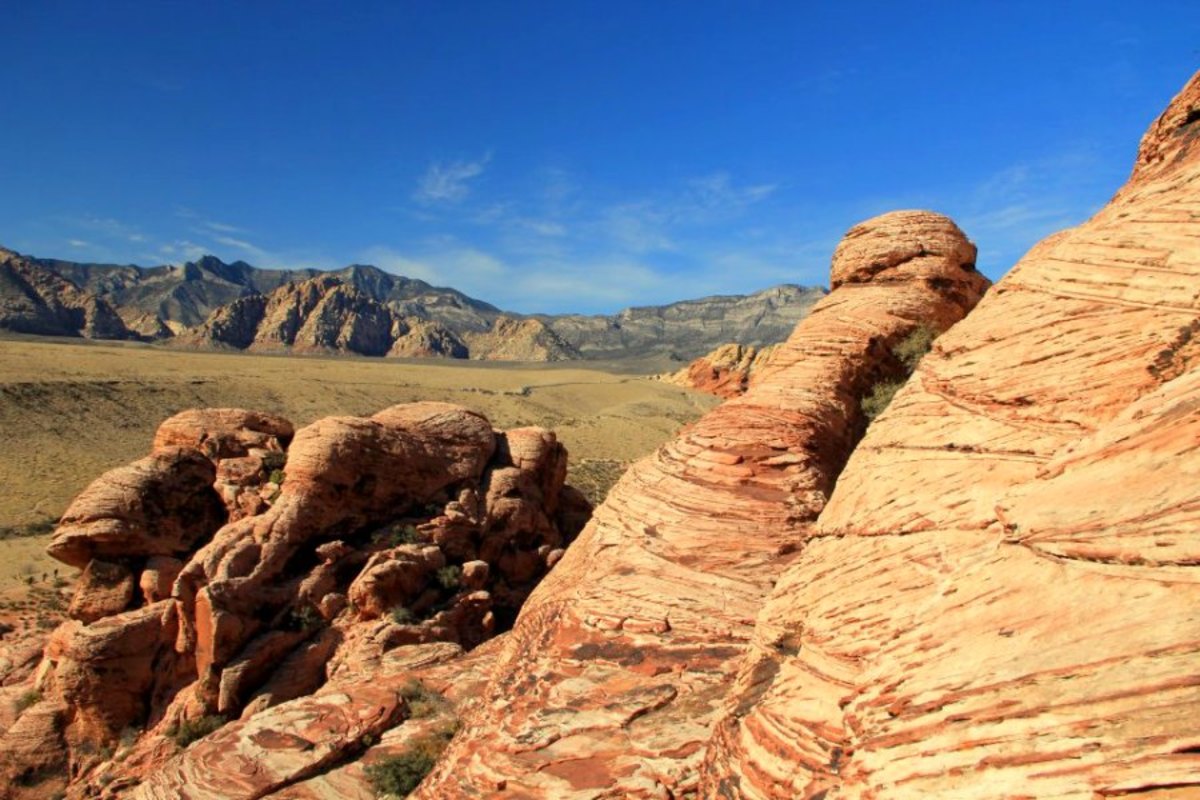 Red Rock Canyon is a short drive 25 miles west of the Las Vegas Strip.
Take State Route 159 (or State Route 160 until it meets 159) and follow the highway until you see signs for the park entrance. From the Strip, take I-15 until exit 36 and drive the 215 beltway west for 13 miles until you see exit 26 onto Charleston Boulevard west. The entrance will be 5.5 miles ahead on the right.
What to bring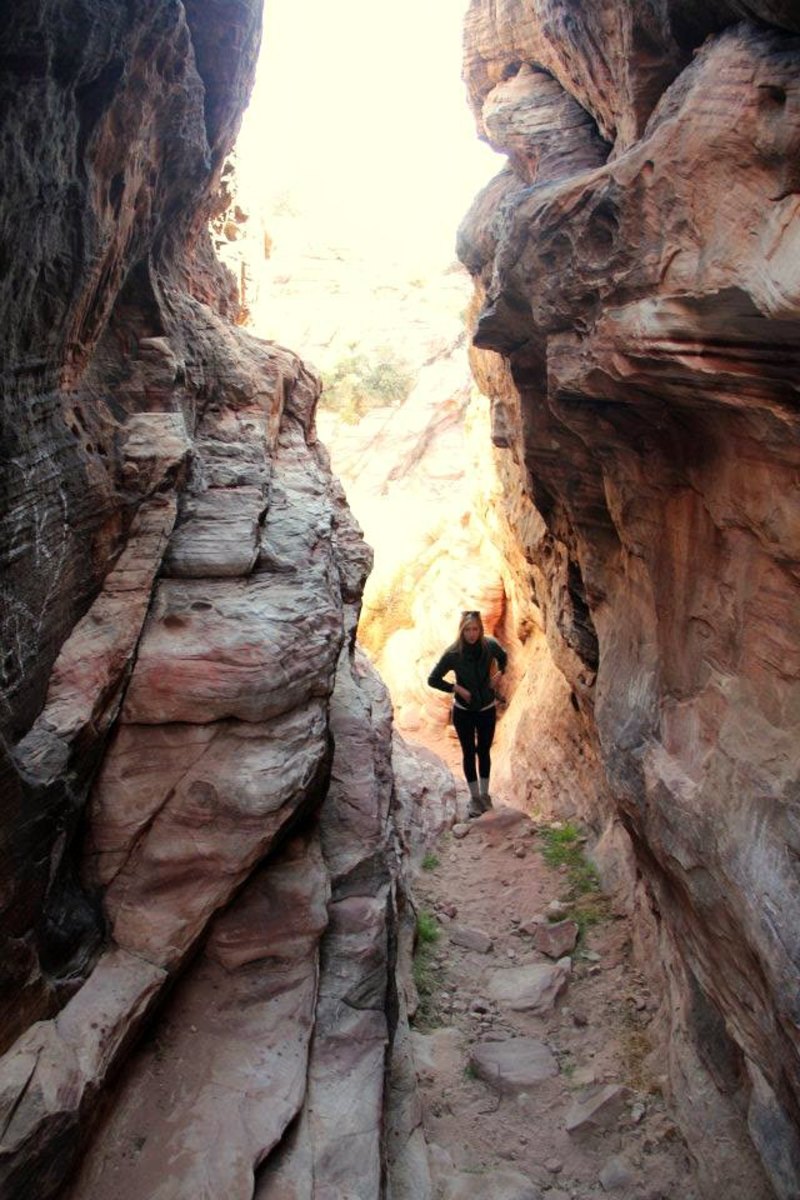 Dress for the season, and remember that while temperatures can soar into the upper 90s and even 100s during the day, deserts are cold at night, sometimes dipping below freezing.
Bring the appropriate sleeping bag and layering system. A white shirt and wide-brimmed hat will save your skin from the afternoon sun. Pack a headlamp for late climbs and campsite maneuverings.
Must-do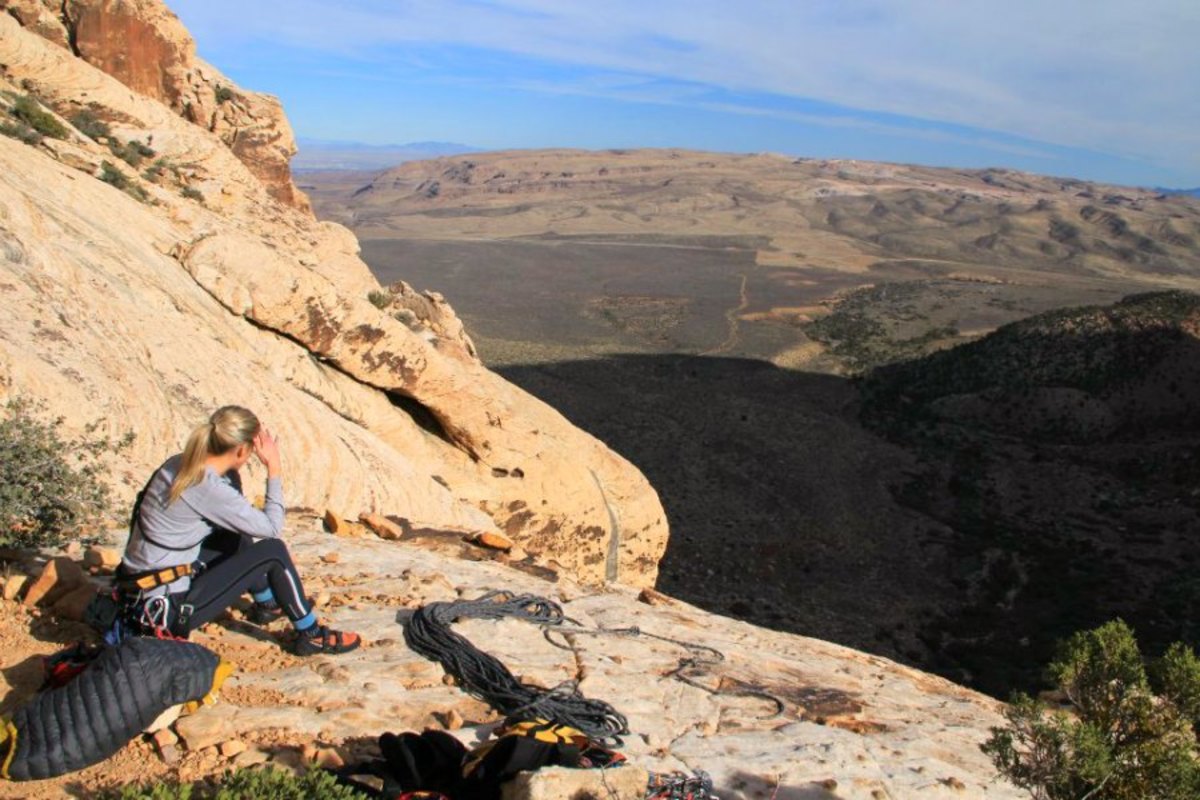 Camp out
at
Red Rock Canyon Campground
, which is just a few miles east of the visitor center, from September through May (it's closed June, July and August), or sleep in your car at one of 20 or so pullouts along the main road instead of opting to set up camp at a Vegas Strip hotel.
It'll give you the full experience, plus some pretty unbelievable sunrises and sunsets (and you won't have to deal with the crowds, which is always a plus).
Must-don't
You don't want to entirely brush off the bustling nightlife just a few miles away. When the sun goes down and you're tired of roasting marshmallows, take a night and venture into the city for some real food and a few free drinks.
For access to exclusive gear videos, celebrity interviews, and more, subscribe on YouTube!