Branded Content
Here's How to Eat (and Drink) Your Way Through Tokyo
This article was published in partnership with Tokyo Convention & Visitors Bureau
There are many things Tokyo does exceptionally well. Culture, shopping, entertainment, tradition, technology…the list goes on and on. But when it comes to the capital city's culinary scene, Tokyo truly shines. It's undeniably one of the planet's most prized foodie destinations, and for good reason.
In Tokyo, you can find any type of cuisine imaginable. From small, intimate ramen joints to top-ranked eateries helmed by celebrity chefs (plus everything in between). In fact, Tokyo boasts a staggering 203 Michelin-starred restaurants, more than anywhere else in the world. And three of those hold a spot on the World's 50 Best Restaurants list for 2022: Den at #20, Florilège at #30, and Narisawa at #45.
Essentially, eating in Tokyo is an art form and drinking is a sport. There's a lot to wrap your head around. And with so many options, it's hard to know where to even begin. To help you navigate this labyrinth of culinary treasures, we've put together a guide so you can eat and drink your way through Tokyo like a pro.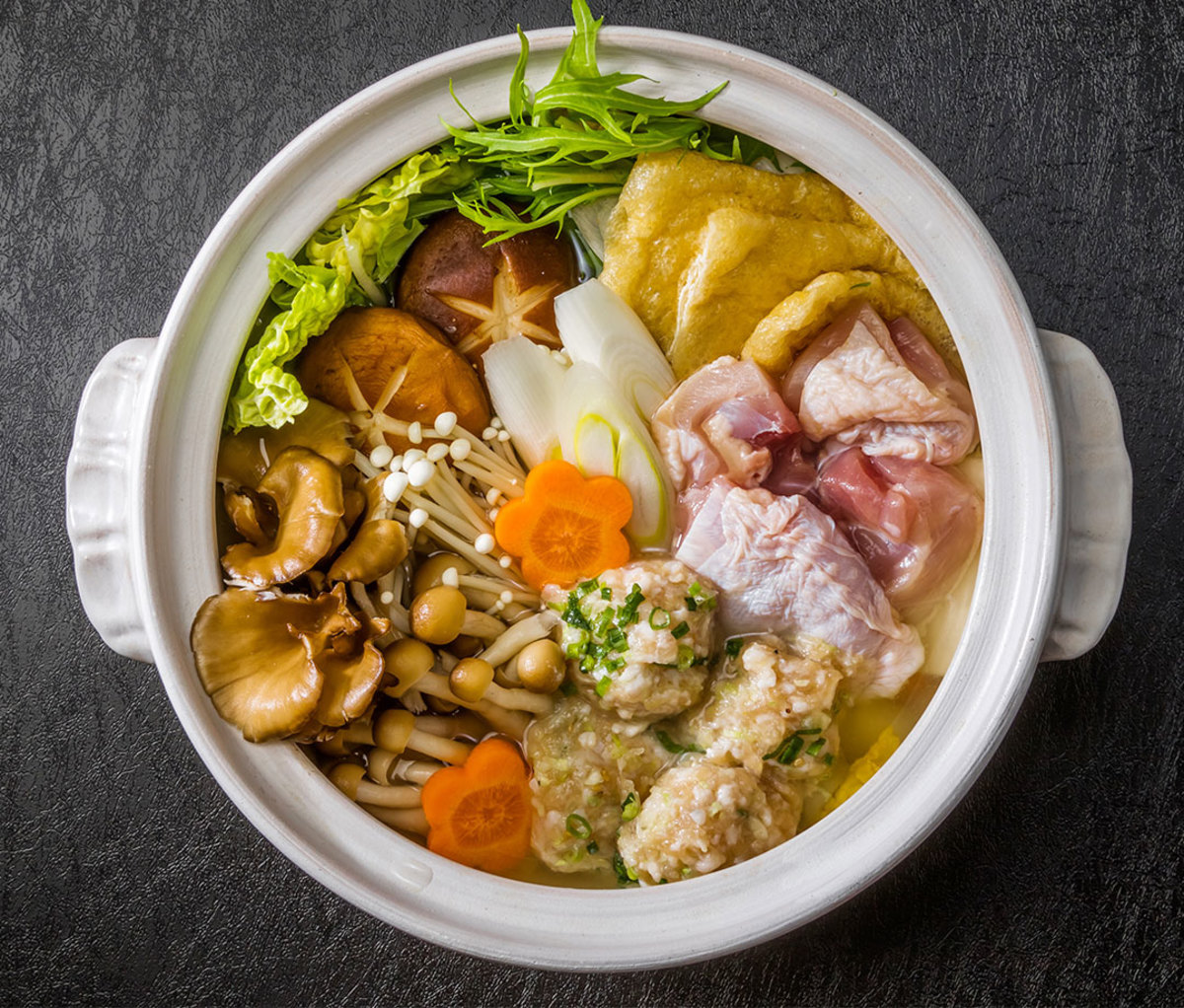 Must-Try Foods in Tokyo
You can find different dishes from all over the world being whipped up in restaurant kitchens throughout the city. As Japan's political and cultural center for more than 400 years, the city has developed a range of authentic, local specialties that travelers simply can't miss. These can be hard to find beyond Tokyo's borders, so don't leave the city without sampling these time-honored classics:
Monjayaki: A true comfort food for Tokyoites, this runny pancake is made from a multi-ingredient, flour-based batter. Popular mix-ins include sliced cabbage and bite-sized pieces of meat or seafood (like octopus, shrimp, or tuna) but you can customize the recipe to your liking.
Fukagawa-meshi: One of the most significant rice dishes in Japan, this favorite is made with cooked rice topped with a miso stew of short-neck clams and leeks. This hearty meal originated with fishermen on-the-go and has since spread far and wide.
Dojo-nabe: To prepare this Tokyo treat, pond loaches (a common freshwater fish native to East Asia) are cooked in a hot pot and garnished with leeks and spices like sansho. This salty delicacy dates back to the Edo Period.
Chanko-nabe: This robust hot pot dish features a rich dashi and chicken broth base and is traditionally packed with vegetables (like daikon, onion, carrot, mizuna, mushrooms) and a ton of protein (usually chicken, pork belly, seafood, sausage, or tofu). Also known as "sumo stew," it's a versatile classic that can be prepared many different ways.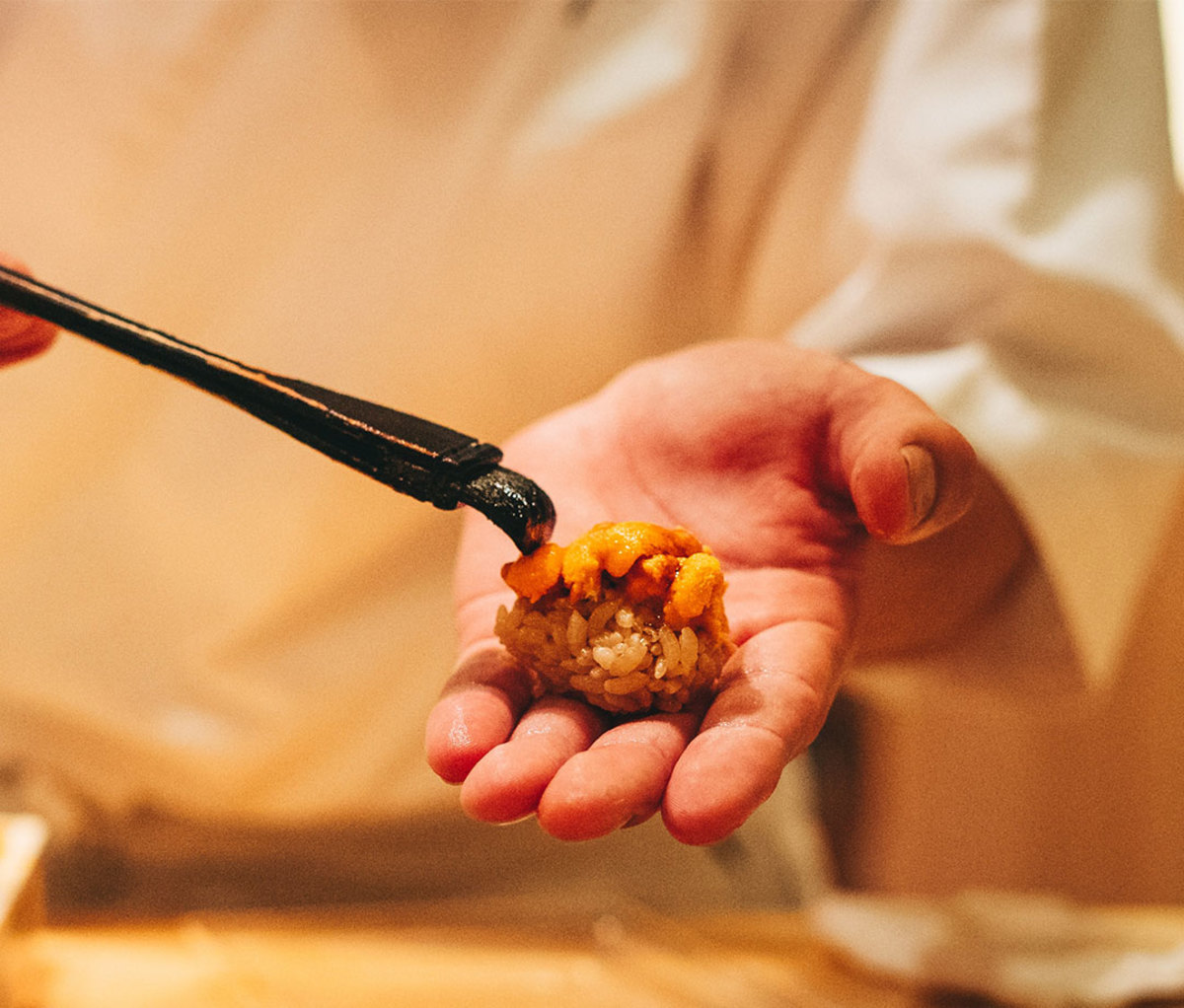 Even More Favorite Foods and Spirits
Aside from these unique specialty dishes born in Tokyo, there are lots of other mouth-watering dishes the city's known for. You've probably come across these foods before (either back home or elsewhere in your travels), but they're still worth consuming. This obviously isn't an exhaustive list; consider it a good starting point.
Sushi: Now popular around the world, the sushi you know and love today can be traced back to the early 1800s. Tokyo's ubiquitous sushi restaurants come in all shapes and sizes, ranging from affordable conveyor belt sushi shops to sit-down restaurants to gourmet riffs. Here, access to fresh fish is key, and your best bet is to order omakase (chef's choice). Some more pro tips: Eat each piece in one bite and go light on the soy sauce, applying it only to the fish (not the rice) if you can manage.
Soba: These thin buckwheat noodles rose to popularity during the Edo Period and can still be found all over Tokyo. If chilled, they'll be served with a thick dipping sauce, or you can order soba hot in a noodle soup. They have a mellow, earthy flavor with a slightly nutty taste. Stand-and-eat soba specialty shops are popular throughout the city, but you can also track down elevated takes on the humble dish.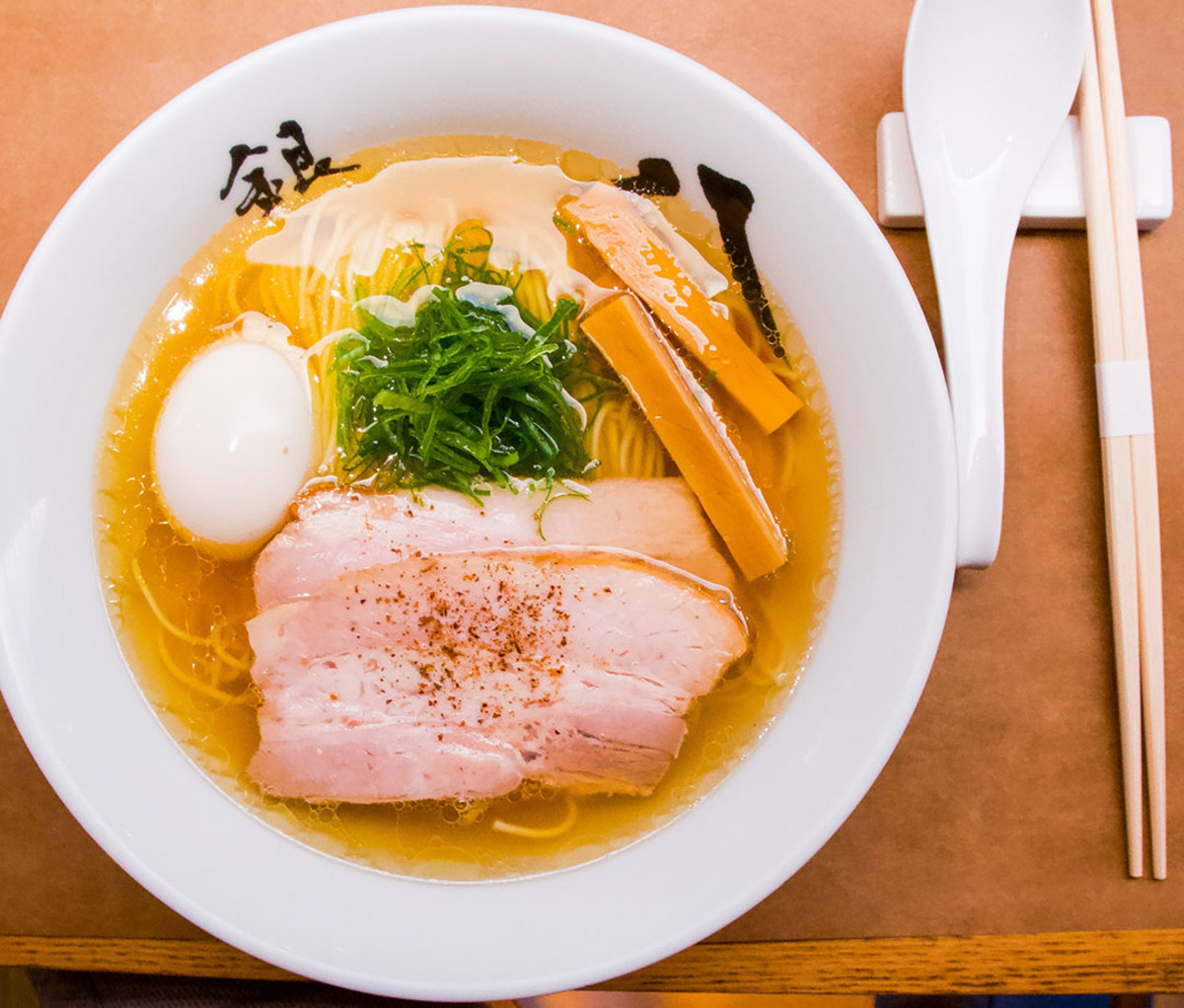 Ramen: Although ramen originally came to Tokyo from China, this notable noodle dish has become a force throughout Japan. There are thousands of ramen outposts in Tokyo alone. Quick, convenient, and customizable, there's an endless combination of broth types (shio, tonkotsu, shoyu, miso), noodle styles (thick, thin, soft, chewy), and toppings (meats, seafood, soft-boiled eggs, seasonal vegetables). And don't hold yourself back from slurping—it's actually considered the "correct" way to eat ramen.
Tempura: Another breakout star of Japan's culinary scene, tempura can be found on menus all over the globe. An ancient practice, it was common for people to batter and deep-fry seasonal vegetables. But throughout the Edo Period, chefs got creative and began incorporating seafood and other ingredients. Today's light and crispy tempura is sold everywhere from street vendors to award-winning eateries.
Tsukudani: This traditional food is commonly made with small fish, shelled clams, or seaweed. The ingredients are simmered in soy sauce and mirin (a type of sweet Japanese rice wine), which preserves the dish for long periods of time. Salty and sweet, it's become a prevalent side dish, often eaten with a bowl of cooked rice.
Japanese sweets: It's no secret Tokyo has a sweet tooth, and there are plenty of tasty treats and wagashi to choose from. Ningyo-yaki (small red bean paste-filled cakes that come in playful doll-inspired designs), dorayaki (a sweet pancake pastry), and anmitsu (a dessert from the Meiji era typically made with agar jelly, mochi balls, and fruit topped with sweet black sugar syrup) are all sure to impress.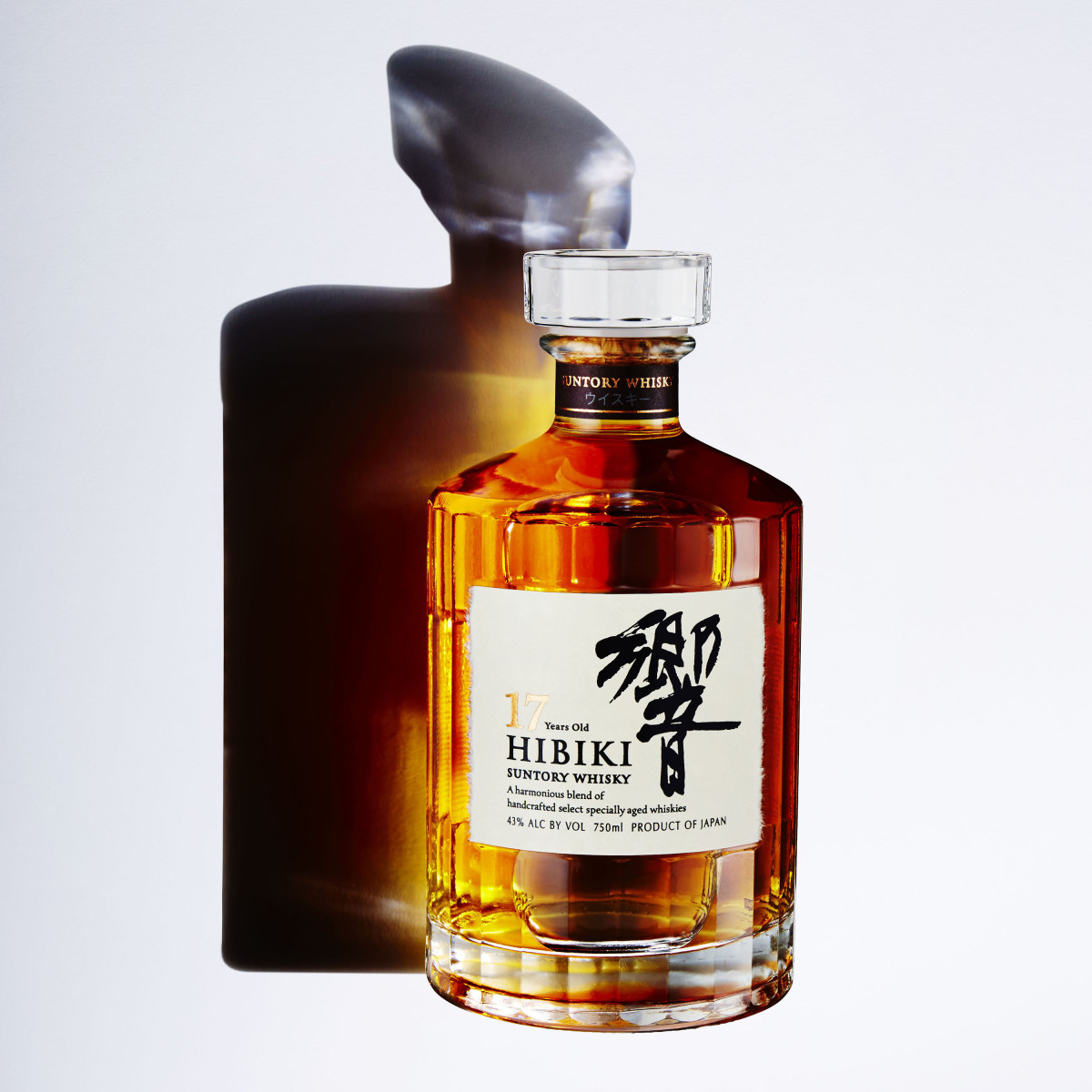 Japanese Whisky: Of all the spirits, Japanese whisky reigns supreme. Japan's whisky production began around 1870 and the first commercial production kicked off in 1924 with the opening of the country's first distillery, Yamazaki. Today, there are lots of players to choose from, including Nikka and Suntory. A staple with Japan's salarymen (hardworking white-collar professionals), whisky is usually served mixed with ice and a splash of water.
Sake: You probably sipped on sake during your last sushi date night, but did you know sake is the national beverage of Japan? It's believed that the fermented rice wine has been imbibed by the Japanese since the 3rd century BCE, and the first written reference dates back to the 3rd century CE. This one packs a punch, typically with an ABV around 15 to 20 percent. If you're a sake fan, be sure to check out Tokyo's sake breweries.
Shochu: Even stronger than sake, this traditional Japanese hard liquor is another local favorite. Distilled from grains and vegetables, the standard base ingredients are sweet potato, barley, rice, buckwheat, or brown sugar. Less common variations can be found made using chestnuts, sesame seeds, potatoes, and even carrots. Today it's usually enjoyed neat, on the rocks, or as chuhai, which is a fruity cocktail mixed with soda water and flavors like lemon, grapefruit, or plum.
Beer: Tokyo is a big beer-drinking destination. Beer's been brewed in Japan since the 19th century, and the four major producers have gained a cult-like following the world over. You'll find familiar brand names like Asahi, Kirin, Sapporo, and Suntory being consumed by locals throughout Tokyo. Join in on the fun by raising a glass and letting out a "kanpai!" or cheers!
Cocktails: Mixed drinks and cocktails, like a highball or chuhai, can easily be found in Tokyo's izakayas and standing bars. Larger hotel bars and nightclubs offer extensive menus with craft libations.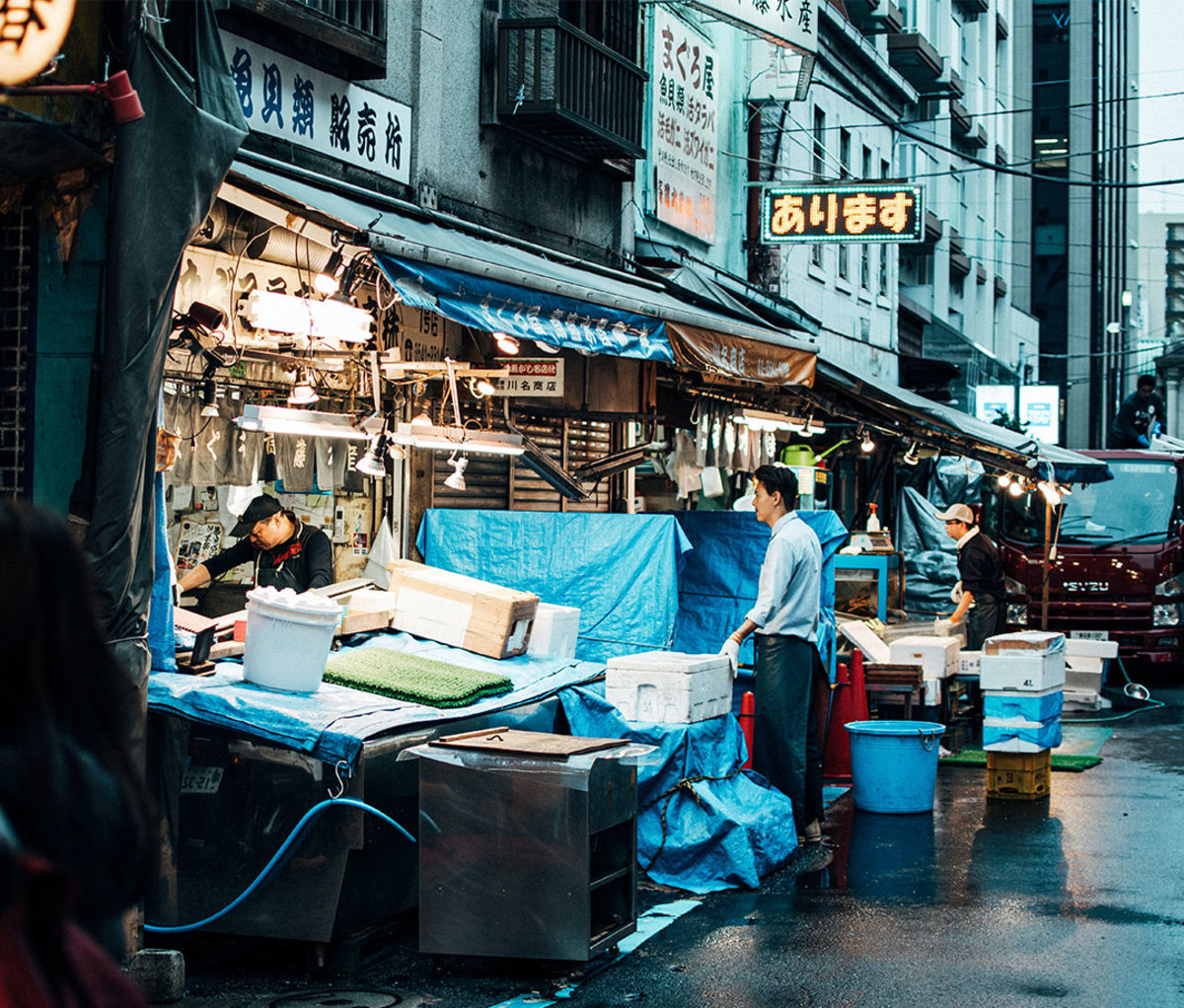 Tokyo's Top Culinary Districts
It would take a literal lifetime to eat your way through Tokyo. With more than 160,000 registered eateries dotting the city, it's not hard to understand why it's known as the restaurant capital of the world. While every street and alleyway will have dozens of different cuisines to choose from, there are some pockets of the city that are best known for particular specialties. These areas are the top places to go to find authentic dining experiences with reputable restaurants and artisanal techniques.
Tsukiji: For the freshest sushi in all of Tokyo, head to Tsukiji. Fun fact: The name translates to "reclaimed land." Located along the Sumida River delta, the city was built on former lowland marshes that were filled in during the Edo Period to create a new waterfront commercial and residential district. Their claim to fame is selling Tokyo's freshest sushi. From 1935 to 2018, it was home to the most famous fish market in the world. While the inner market recently moved to nearby Toyosu, the outer market remains in full swing. Get there early to sample fresh fish from hundreds of shops. It's a great spot to pick up souvenirs as well, ranging from seaweed to Japanese ceramics.
Tokyo Ramen Street: You can't leave Tokyo without eating multiple bowls of ramen and picking a favorite. To narrow down your search, book it over to Tokyo Ichibangai (First Avenue Tokyo Station), an underground shopping mall beneath the Tokyo Station in Chiyoda City. It's a sprawling subterranean district with more than 100 shops and restaurants; it's also home to Tokyo Ramen Street. The station invited a handful of the city's best ramen establishments to open under one roof, and it's quickly become the ultimate mecca for noodle lovers. Visitors can try everything from decadent tonkotsu to savory shio. There are also various vegan options. You'll probably encounter some long lines, but vending machines help speed up the ordering process. Don't be intimidated. You'll find informative signage outlining the entire process (plus each restaurant's most popular dish clearly indicated).
Shinbashi: Think of Shinbashi as the salaryman capital of Tokyo. Always busy, it really bursts into a chaotic frenzy during rush hour. But whenever you follow the crowds, you're bound to find izakayas close by. This popular hangout is known for serving up the city's best yakitori. You've probably encountered this Japanese delicacy before. The staple snack is made from skewered chicken grilled over a charcoal fire. If you're feeling less adventurous, yakitori is a safe stepping stone into authentic Japanese cuisine. Shinbashi is also known for being Tokyo's first railway terminal, birthing the iconic transportation system that's become synonymous with the city. In fact, this year celebrates the 150th anniversary of the JR-East Railway Company.
Ginza: Ginza is simultaneously an echo of Tokyo's past and a vision into the future. Steeped in rich history, this sophisticated district is famous for luxury shopping, entertainment, and its world-class restaurants. This is where to go if you're looking for an upscale dining experience. You'll find multiple Michelin-starred restaurants, ranging from sushi and soba to Italian-inspired eateries and more. Afterwards, feast your eyes on the area's futuristic architecture and glossy storefront window displays.
Tsukishima Monja Street: Don't miss the chance to sample Tokyo's version of soul food. Tsukishima is a generally quiet neighborhood, but it boasts a special reputation for its phenomenal monjayaki. Venture to Tsukishima Monja Street to find more than 50 restaurants offering this popular pancake-like delicacy. You can even try your hand by manning the sizzling griddle and making your own monjayaki, okonomiyaki, or yakisoba. Tsukishima is actually situated on an island constructed on reclaimed land back in 1892.
Roppongi: if you packed your party pants, make sure to spend an evening exploring the Roppongi area. This polished entertainment district has seen a major revitalization following World War II, shedding its once seedy reputation. By day, it draws art aficionados, thanks to its major galleries like the National Art Center Tokyo. But when the sun goes down, the night owls come out. Roppongi is packed to the brim with sleek lounges, no-frills dive bars, jazz venues, and Western-style nightclubs. It's a colorful mix of Japanese youth, salarymen, ex-pats, and international visitors of all ages looking to let loose.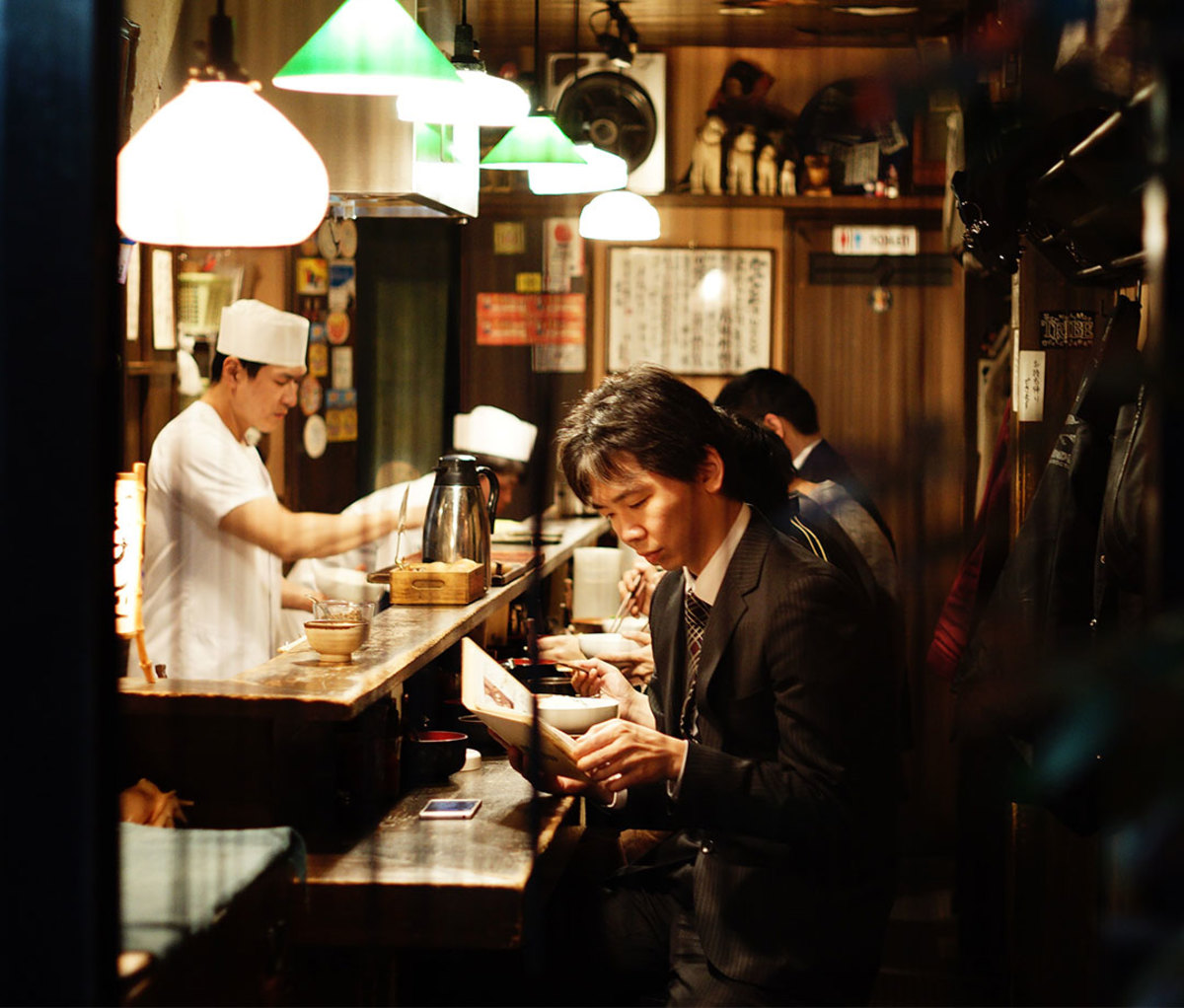 Other Tips and Tricks to Keep in Mind
1. Think on a Smaller Scale
In any city, it's common to find eateries squeezing into some pretty tight spaces. But this rings especially true in Tokyo. You'll notice that many restaurants are cozier than what you might be used to—sometimes only seating six customers at a time. Keep this in mind if you're visiting with a group, or just opt for a more spacious choice.
2. Embrace Tokyo's Counter Culture
Your neighborhood watering hole is where you pop in to grab a pint, and maybe scarf down an order of chicken wings if you're hungry. But in Tokyo, the bar counter culture is notably different. Here, it's more like a way of life. City dwellers can be found posted up at the counter with a cold Kirin or Asahi in hand. These bars are also some of the best spots to grab a meal. In fact, sushi, ramen, and yakitori are all traditionally eaten at bars versus sit-down restaurants.
3. Seek a Specialty
Rather than finding a binder-thick menu with endless options to choose from, most restaurants in Tokyo have a signature specialty. They'll focus on one type of food, or even a specific dish, that they're best known for. Perhaps it's udon or maybe it's monjayaki. Whatever it is, you can bet it's worth it. And on the topic of menus, it's becoming more common to find English versions available, but downloading an app like Google Lens to perform visual translations might come in handy.
4. Recalibrate Your Cost Expectations
In general, there's a widespread misconception that dining out in Tokyo will cost an arm and a leg. Sure, you can splurge on a fancy meal if that's what you're looking for—but you certainly don't have to blow your budget on eating and drinking. Overall, Tokyo's culinary scene is actually less expensive compared to many of the other top gastronomic capitals around the world. At the end of the day, there are countless affordable and authentic eateries to pick from (that definitely don't sacrifice quality).
5. Keep the Change
It's also worth noting that tipping is not customary in Tokyo, or anywhere else in Japan for that matter. Leave your change, and you'll likely be met with a confused look. Instead, focus on general dining etiquette and pay your server with a compliment on the way out. For example, if you enjoyed the meal and want to express your gratitude, just say, "gochisosama deshita" on your way out.
6. Keep Cash On-Hand
Recently, more stores are accepting transportation IC cards such as PASMO and SUICA, as well as credit cards for payment. But it's wise to bring cash (Japanese yen). This is especially helpful at stores and restaurants in which you must purchase a meal ticket at vending machines.
7. Take Note of Meal Times
Many restaurants in Tokyo have set meal times. Breakfast isn't really a thing, so grabbing a meal before 11 a.m. can pose a challenge. You can score some impressive lunch specials, but you'll most likely have to time your visit between 11:30 a.m. and 2:30 p.m. Prices will rise during dinner hours, which usually kick off around 5 p.m.
8. Get in Line
If you're winging it and not so sure where to eat, just look for the lines. It's pretty standard to see single-filed patrons eagerly waiting outside popular restaurants. Just snag a spot and hang tight. These lines are a badge of honor for many eateries, and they (thankfully) tend to move fast. Some of the more well-known establishments are reservation-only, but you'll want to plan ahead. The buzziest hot spots book out months in advance. If you're staying at a swanky hotel, see if the concierge can pull any strings.
9. Practice Your Chopsticks Skills
If you're one of those people who eat your sushi with a fork, you'll want to brush up on your chopstick skills before your Tokyo trip. Plastic cutlery will be hard to come by, unless you're at a Western restaurant. The good news is you can use your hands to eat rolls and nigiri sushi (but not sashimi). Avoid "sharpening" your chopsticks before using them and don't ever stick them upright in your rice. Both practices are considered rude, and politeness is paramount throughout Tokyo.
For access to exclusive gear videos, celebrity interviews, and more, subscribe on YouTube!