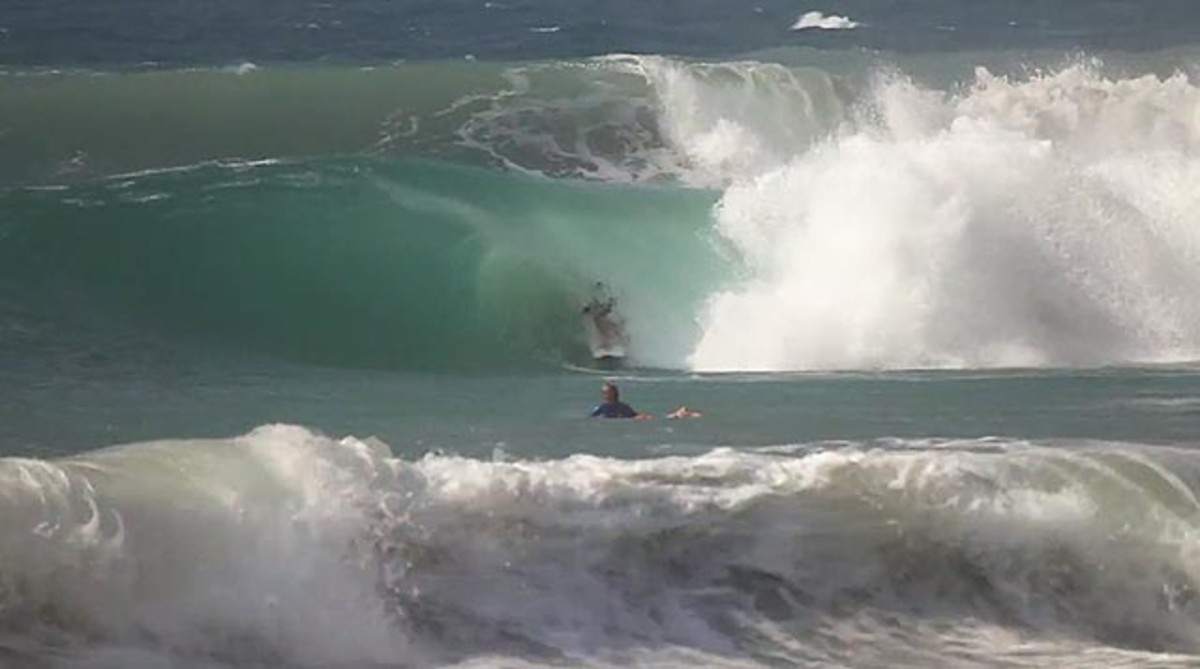 Ever since the Rip Curl Pro Search scored all-time surf back in 2006, the myriad right pointbreaks in southern mainland Mexico have become well-known as some of the best in the world. Between Huatulco (in the Mexican state of Oaxaca) and Salina Cruz lie over a dozen world-class breaks that are less than a day's travel for SoCal surfers and are right in the line of fire for south swells.
One surfer who's spent plenty of time down south is O'Neill Coldwater Classic winner Torrey Meister. As a part of the endorsement deal he won following the Coldwater Classic, Meister and fellow O'Neill rider Colt Ward chased a swell to Mexico and stayed with Santa Cruz, California-based pro-surfer-turned-surf-tour-operator Josh Mulcoy at Las Palmeras Surf Camp in Salina Cruz. Here are some helpful tips from Torrey that will ensure a remarkable surf trip to Mexico …
Typical day in Mexico …
Wake up at the crack of dawn, eat some breakfast, drink some coffee, and throw out a couple of early morning heckles to get the boys laughing. After that we'd jump in the car and blast the air conditioning and country music. Mulcoy and the boys at Las Palmeras would take us around to check the best spots, and we would decide where we wanted to surf. They have it dialed and took us to the best waves every time. We would surf all day coming in here and there to get some water and refuel with food, but for the most part, we would surf the entire day. On the drive back to the house I would usually pass out, drooling all over myself in the back seat because I was so exhausted. Once back at the camp, Las Palmeras would feed us an amazing dinner and we'd pass out, then do it all over again the next day. Pretty good life, right?
What surfboards to bring …
Anything from a shortboard to a little bit of a step-up [surfboard two to three inches longer than your shortboard] just in case the waves get big. I also brought a little 5-foot, 8-inch four-fin Robert Weiner-shaped surfboard called the "Dream Catcher," and it was incredible in those fast little tubes. I feel like those smaller boards fit really well in the fast tubes, and the four-fin set-up gave it tons of speed—it was my favorite surfboard on the trip.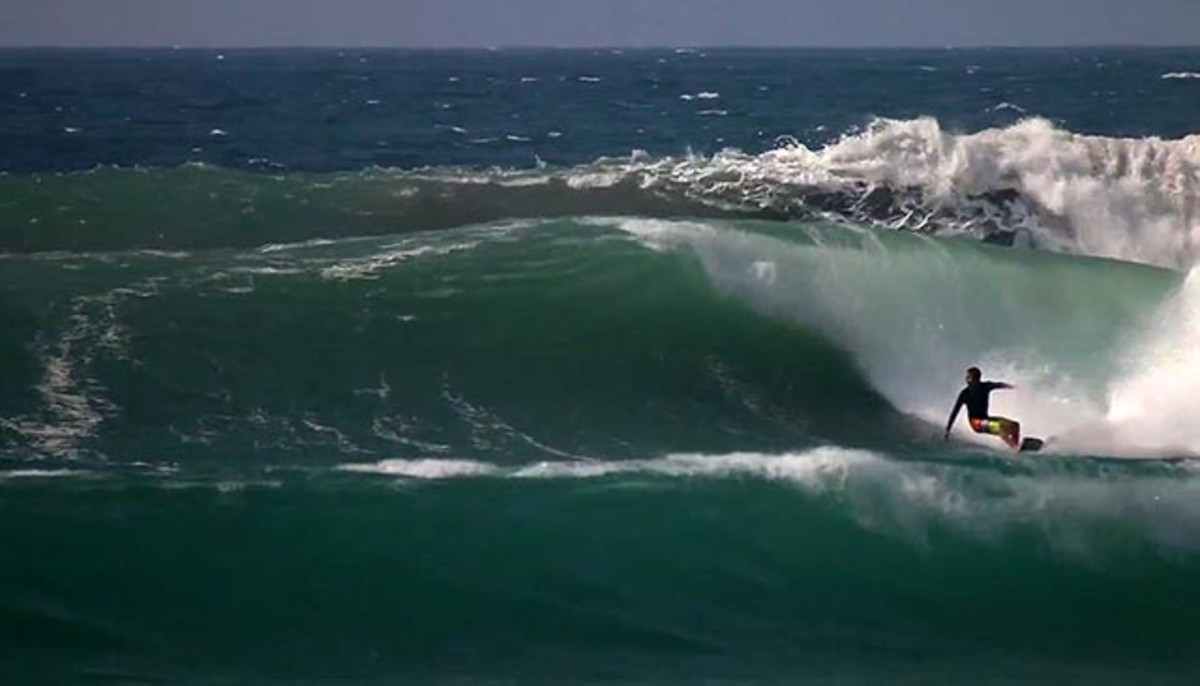 Make sure to …
Bring rash guards and sunscreen because you will get wrecked from the sun! It's very hot, and you're getting sunburned if you're not wearing the right products. I used my O'Neill gear on the trip, and I can honestly say I didn't get burned or rashes. Also, just like anywhere, respect the locals.
Don't ever …
Forget to drink water! Mexico is one of the hottest places on Earth, and you must stay hydrated. But don't drink the tap water—if you do, you'll be on the toilet until you get back to wherever you're from and then some! Drink purified bottled water only.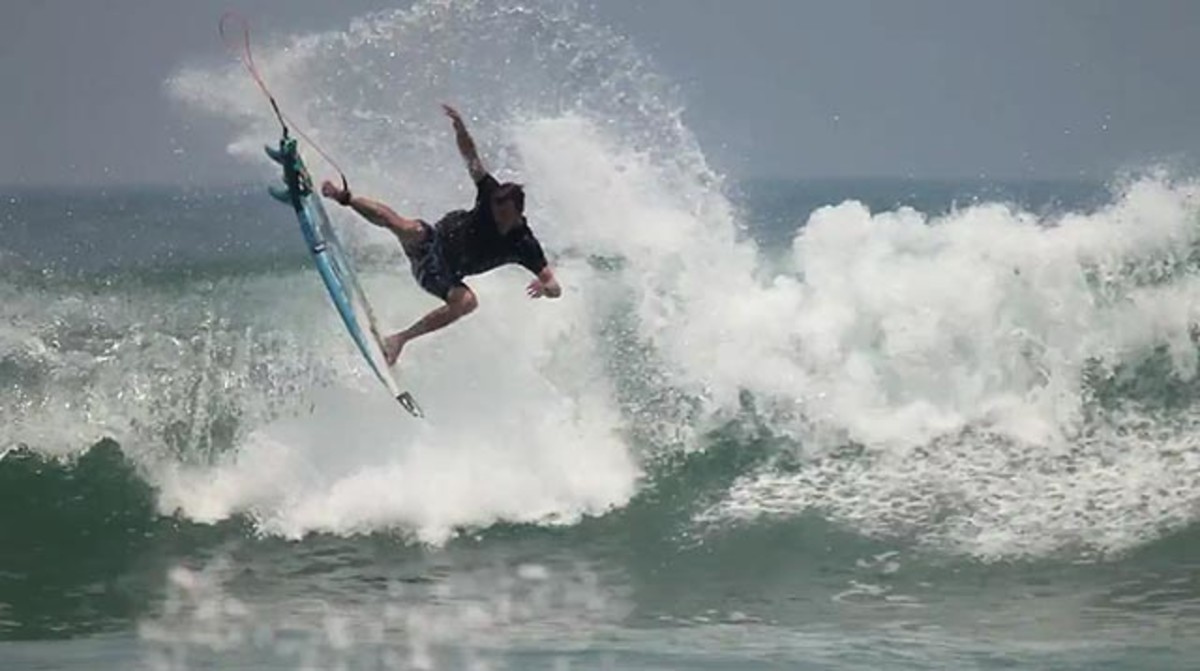 Don't forget to bring …
Surfboards! The waves are perfect down there. Also, June through September is the rainy season, and I've heard the mosquitos can get really hungry. So bring some bug spray and a lightweight rain jacket if you're going down there during that time of year.
If you want to get more waves …
Stay at Las Palmeras—they will dial you in to the best surf down there, keep you nourished and healthy, and keep you surfing all day!
More from GrindTV
5 reasons skateboarding might just save the world
Surf Montauk for a slower New York experience
Surfers brave gale-force winds and sub-zero temps in the Arctic Ocean
For access to exclusive gear videos, celebrity interviews, and more, subscribe on YouTube!