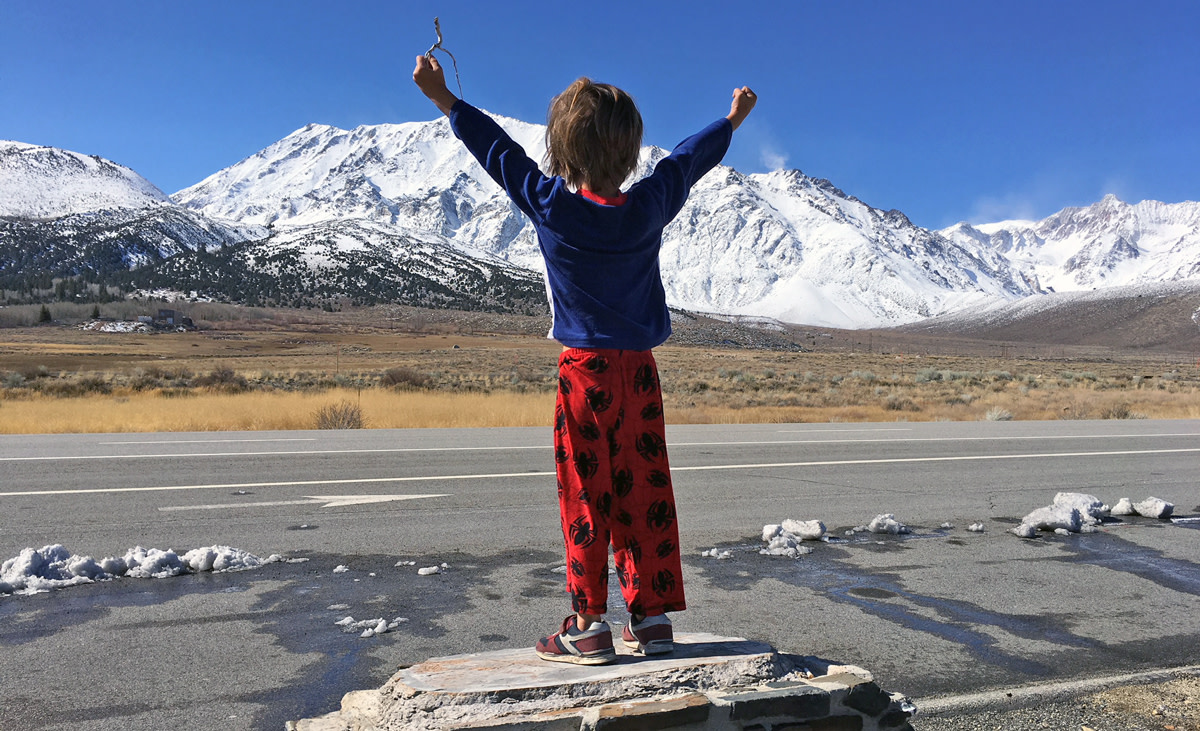 There's something magical about springtime in the mountains. You get to shed those layers, slather on the sunblock, and just wallow in the warm, soft spring snow conditions.
Despite the ski season slowly shutting down across the country, California's Mammoth Mountain is still set to spin its lifts until at least Memorial Day (May 28). So, for those of us with some vacation time in the bank, it's time to plan one last springtime getaway.
stres
For many of us, this means packing up the kiddos: In my case, we're talking about a 2-year-old princess and a 4-year-old Tasmanian Devil. This can be a challenging thing when you're dealing with a 6-hour drive, long stints between stops, variable weather and the dreaded gusty winds that Mammoth is notorious for.
But springtime is the best time of year to get your little tykes out on the hill for some slushy laps and serious snow play, so here are some of our tips for making the trip out to Mammoth as easy as possible for the whole crew.
Pack All of Their Gear Into One Bag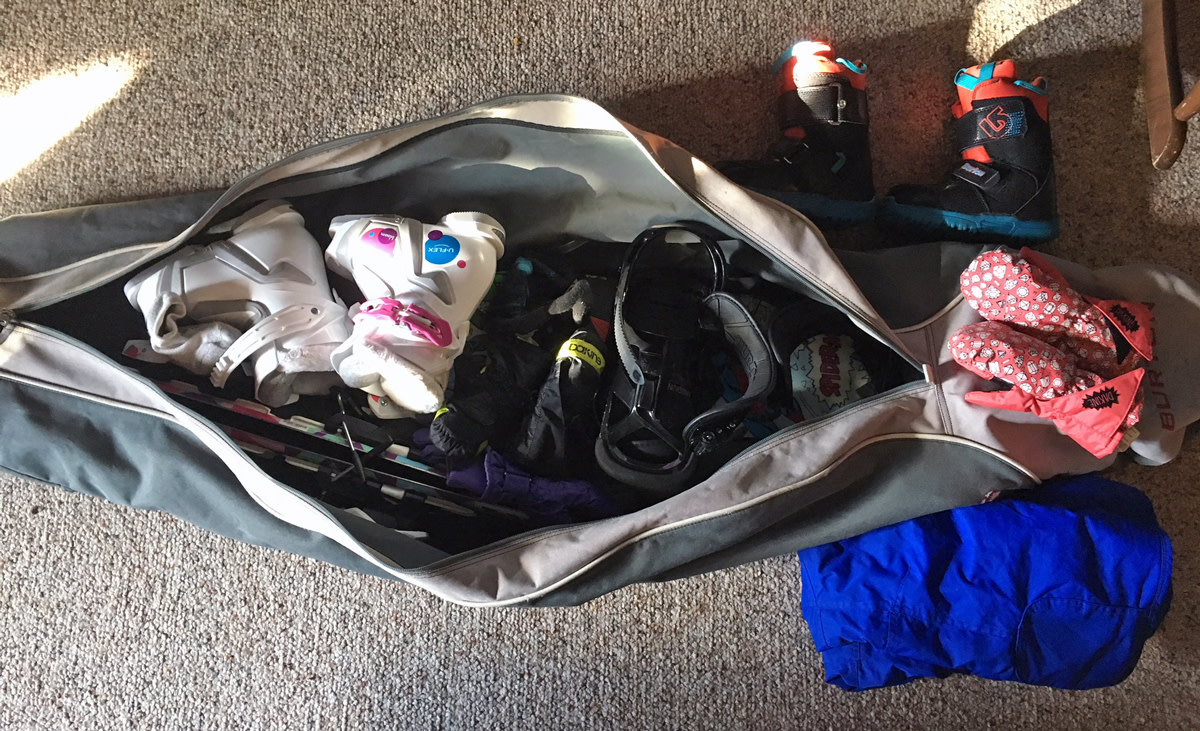 The night before you plan to leave, stuff all of their snow gear into one boardbag. This makes it easy to toss their essentials into the trunk without fearing that anything gets left behind.
There's nothing worse than a lost tiny glove, or missing goggles, so be sure to double check (and triple check) the little things before zipping it all up. It's quite remarkable how easy it is to misplace a tiny little ski boot.
Hit the Road Early in the Morning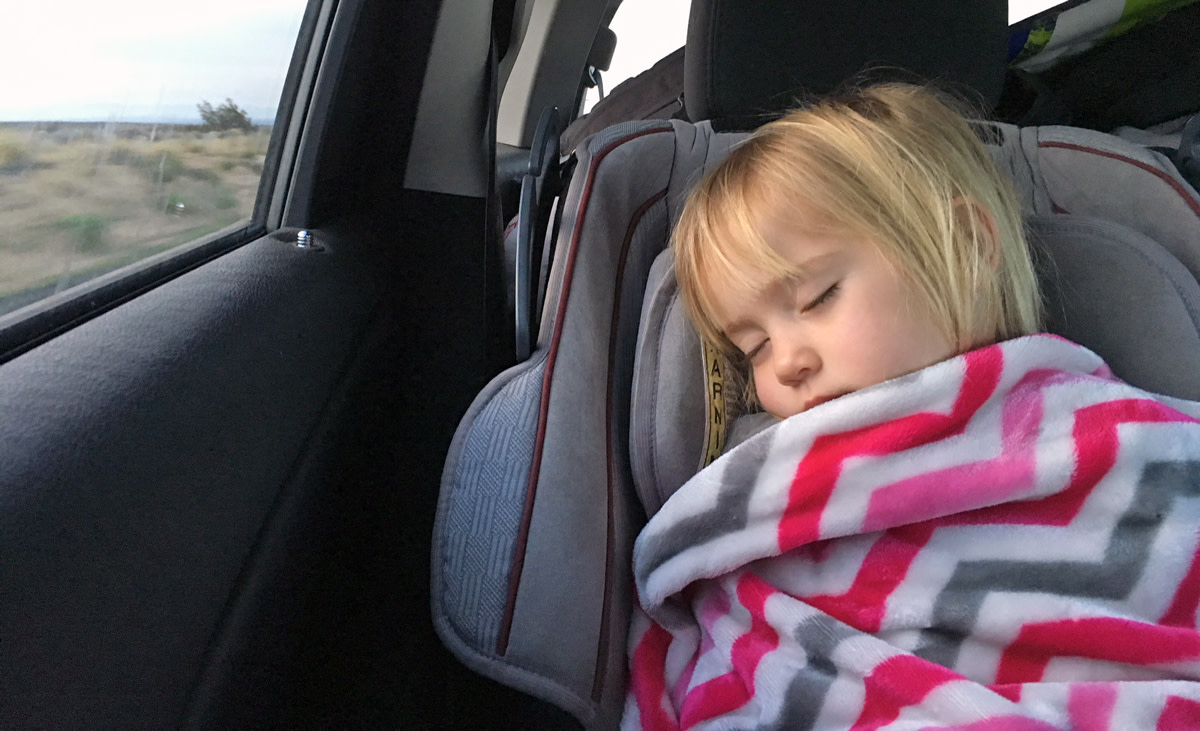 Depending on what time your little shredders wake up on a regular basis, try to hit the road a few hours before their internal alarm clock is set to kick in. Dress them in extra warm and comfy jammies the night before and be very tactful transferring them from their bed into the car seat. Once securely fastened, just snuggle them up with a soft blankie and quietly get yourselves out onto the open road.
Not only does this give you a few hours of peace and quiet, but you'll also dodge most of the traffic on the major freeways before you hit cruise control on Highway 395, if you can get out early enough.
Make Frequent Stops to Get the "Sillys" Out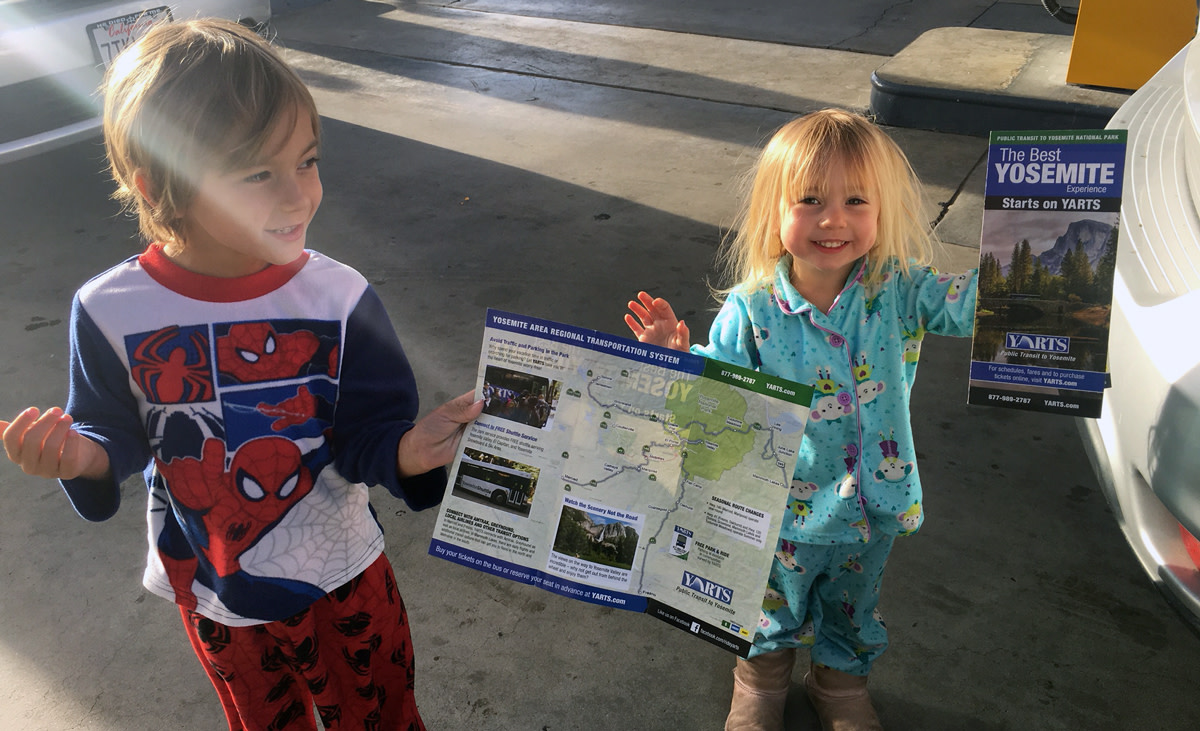 Once they inevitably open their eyes, you'll probably be well on your way down Highway 395. At this point they're likely to have some early morning "sillys" festering within their tiny little bodies.
Although there are multiple rest stops and scenic vistas along the way, sometimes they can be a good hour or so apart. Make it a point to pull over at a good ol' Pilot and grab some free maps, or find some rocks at a rest stop to climb up and leap from for a few minutes.
It's really amazing how five minutes out of their seats, giggling and chasing each other around will make for a much more pleasant energy once you pack them back into the car.
In-Car Entertainment Is Key
I'm going to begin by stating that we don't normally condone simply placing our kids in front of a TV screen and thinking all is well. However, on a road trip like this … it's pretty clutch.
We bought a super cheap portable DVD player with two screens and strapped them to the back of our headrests. We only pull these out on special occasions or long journeys like this which actually makes it feel much more like a treat than anything else for them. They get super stoked when we pull out our old school DVDs like "Winnie the Pooh," "Leap Frog" classics or "Madagascar." This buys you a good hour or so of happy children, until they start to fidget again … Then it's time for another pit stop.
Snacks Snacks Snacks
A hungry kid is a grumpy kid, so it kind of goes without saying that snacks are key. Pack up the snack bag the night before and place it at arm's reach for whichever person is sitting shotgun, but just out of arm's reach for the children.
As always, we like to pack the healthy stuff like apples and bananas, but this is a road trip after all, and one of the best parts about a road trip are the road trip snacks. So we like to throw a few sweet crowd-pleasers into the mix, as well.
Don't Forget to Play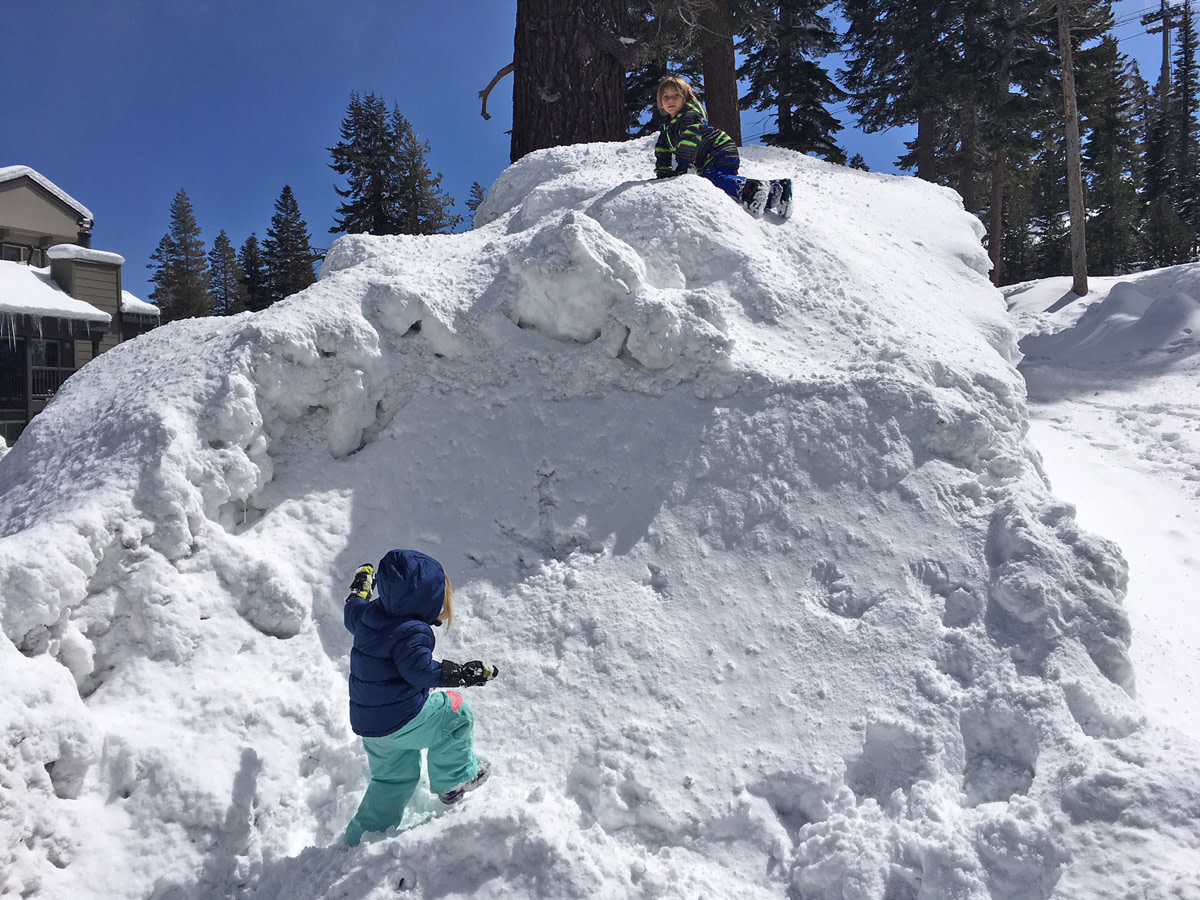 Once you get yourself to the cabin, it's important to let your kids be kids. I'll admit, I've been guilty of trying to pressure my kids to strap into their skis or board and log some quality time on the mountain. But if they're just not feeling it, we've found that it's important not to stress about it.
Climbing little snow berms, building a snow man, or sliding around on a little plastic toboggan can be just as effective for getting your kids fired up about snow trips. Many times my wife and I just take our runs in shifts while the other gets to enjoy some high quality snow play. The kids will get into it someday and it'll be no time at all before the whole family is sitting on the quad lift together.
For access to exclusive gear videos, celebrity interviews, and more, subscribe on YouTube!