Ah, Australia. The Lucky Country.
For many an intrepid traveler, an Australian vacation is the ultimate bucket-list item, and it's easy to see why: The country consistently ranks among the top handful of countries in the world in quality of life studies, features (mostly) beautiful weather year-round and its citizens are some of the friendliest in the world when it comes to welcoming travelers.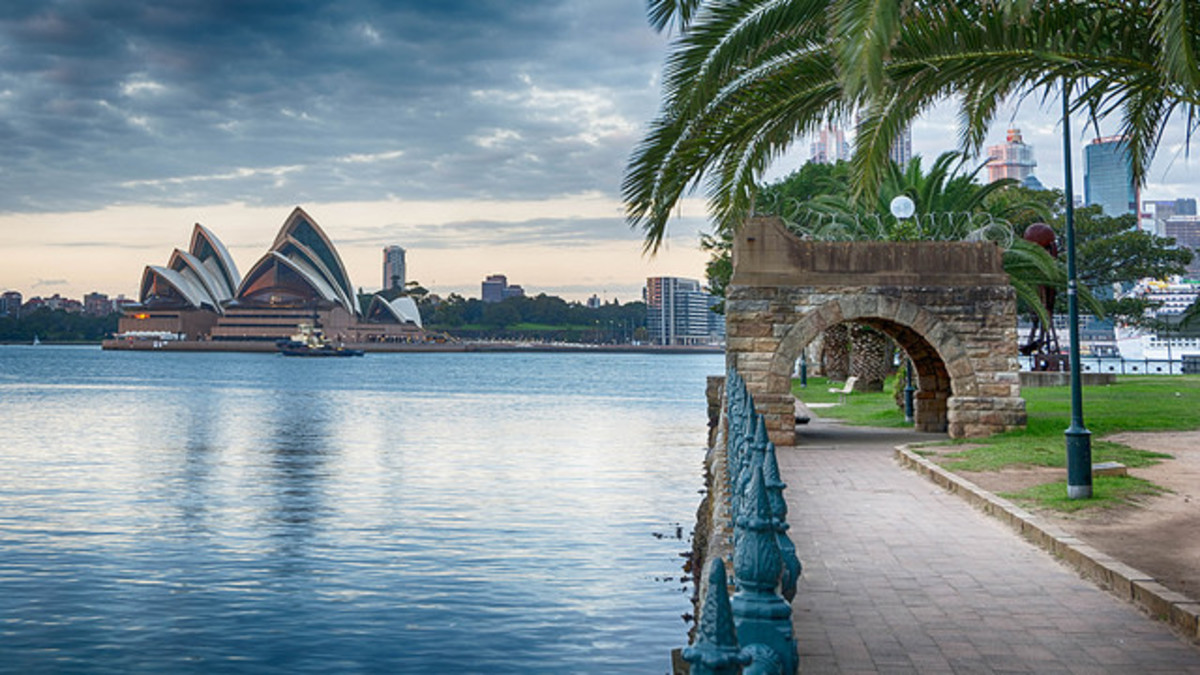 Unfortunately, Australia remains an unrealized dream for too many travelers because of one misconception: that it costs too much money.
If the airfare, which typically costs no less than $1,000, doesn't stop them, it's the fact that Sydney and Melbourne are among the priciest cities in the world to visit.
RELATED: 5 best beaches in Sydney, Australia, for every type of beachgoer
But these hurdles need not prevent you from visiting Australia. There are ways to make life Down Under at least somewhat affordable, if not outright cheap.
Follow these simple steps and start planning your dream trip.
Don't skimp on the big flights; save on domestic travel instead
This might seem counterintuitive, but here's the best advice anyone can give you: Don't just book the cheapest flight you can find to get to Australia.
You're going to be spending at least 14 hours crammed into an airplane, so don't penny pinch to save an extra $100 to $200 on flights over. A $1,300 round-trip flight on Qantas, while not the cheapest ticket, gets you over there comfortably and you'll land in Australia ready to hit the ground running.
Your opportunity to save cash will come once you touch ground.
JetStar offers incredibly low fares for domestic travel between major cities in Australia if you have flexibility with your dates. If you're willing to leave in the middle of the week, a round-trip flight from Sydney to Melbourne can be as inexpensive as $120 AUD.
RELATED: This travel app aims to become Yelp for airlines
Or, if you're really strapped for cash and keen on the idea of a road trip along Australia's majestic coastline, check out relocation car services, which allow you to rent cars that need to be delivered from one city to another (think Cairns to Sydney) within a set limit of days for as low as $1 AUD a day.
It will keep your road trip on a schedule, but it will also let you travel the country for next to nothing.
Learn to love goon and street food
If there's one word you will want ingrained in your vocabulary before you begin backpacking through Australia, it's "goon."
Goon is the Australian term for that cheap boxed wine you might have first experienced as an underage teenager at a house party. It tastes horrible and comes inside tacky, metallic-colored bladders stuffed inside cardboard boxes, but it's just about the only booze you can find in Australia that isn't absurdly expensive.
The going rate for a 24-pack of bad beer in Australia is about $40 AUD. Liquor prices are even more mind-blowing: You're basically paying Black Label prices for a bottle of Jack Daniel's.
Goon, on the other hand, will run you about $12 AUD for 4 liters, which is more than enough to get you and whomever you're traveling with feeling a bit warm and fuzzy.
RELATED: If you love Airstream trailers, this rooftop hotel in Australia is for you
While you're at it, complement that boxed wine with some street food; sitting down to eat at restaurants that aren't attached to hostels/backpacker hotspots will cost you an arm and a leg.
If you're a fan of sushi, you can find small sushi kiosks peppered throughout cities like Sydney (which also boasts the world's third-largest fish market) that serve freshly made hand rolls for about $2 AUD apiece. Three rolls will fill you up and keep your meal expenditures low.
Embrace simplicity
When I arrived in Australia, the one thing I wanted to do more than anything was go cage diving with great white sharks. But here's the thing: Just booking a cage dive, without including the costs of traveling to South Australia from Sydney, would have been $400 for 12 hours.
While some might argue that's well worth it to get face to face with one of the ocean's most notorious predators, I was able to book round-trip airfare to Brisbane as well as a weekend car rental and getaway to the iconic surf town of Byron Bay for less than that amount.
RELATED: A complete guide to surfing Australia's Byron Bay
Sure, it would have been cool to see great whites for one day, but hiking through the natural beauty of Byron Bay and taking in the sights of surfers at the Superbank in Queensland over the course of five days was just as, if not more, memorable.
And therein lies the biggest lesson for enjoying Australia: So much of what makes the nation worth the trip is its natural beauty. You don't need to spend tons of cash to get in a shark cage or sail through the Whitsunday Islands when you can spend a fraction of that to just head to a local beach and explore on your own.
For access to exclusive gear videos, celebrity interviews, and more, subscribe on YouTube!