Seoul has come a long way since my yearly sojourns as a kid. When I'd share with classmates where I was going for summer vacation, I'd mostly be met with puzzling looks followed by a one-word question: "Where?"
Clearly things have changed. South Korea's capital city is a mind-bogglingly massive metropolis encompassing 233 square miles and housing over 10 million inhabitants (half of which live in the city).
Seoul's a thrilling mix of old and new. But it's only recently captured the global spotlight through the sweeping popularity of several exports: K-pop, K-beauty, and Korean cuisine.
Once you arrive, there are a couple key things to bear in mind. The city is sprawling, but navigable. The train system is consistently ranked among the world's best (think complimentary Wi-Fi, heated seats in the winter, screens announcing upcoming stops), and Subway Line 2 (also called the "Circle Line") is a godsend for first-time visitors and residents alike, since it stops at many popular neighborhoods, including Gangnam, Myeongdong, and Dongdaemun. If the trains still seem baffling, taxis are plentiful and downright cheap.
Another thing to note: Koreans take eating and drinking very seriously, with everyday conversations involving food in one way or another. (For example, a typical way of greeting someone is by asking if they've eaten yet.) No wonder restaurants, bars, and cafés dominate the cityscape. Remember that service is king—Koreans are known for being extremely efficient and exceedingly accommodating—and even better? You don't have to worry about tipping afterward.
As with all major cities, it's impossible to see and do it all in a long weekend, so here's a handy guide to things you absolutely can't miss in Seoul—especially if this is your first visit.
Where to Stay in Seoul
Four Seasons Hotel Seoul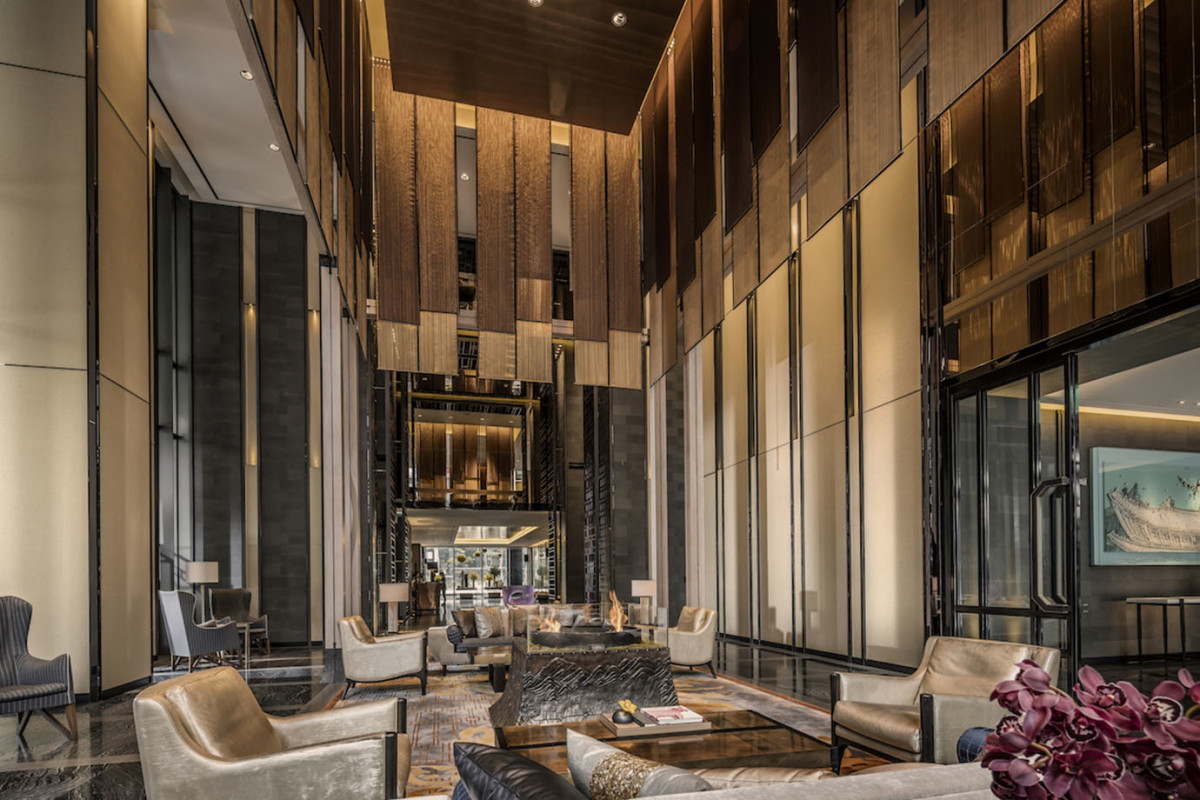 When the luxury hotel brand announced its first Korea property several years ago, many were stumped by the address. Instead of planting themselves in a touristy district like Gangnam, the Four Seasons Hotel Seoul made the relatively quiet neighborhood of Gwanghamun, dotted with commercial and government buildings, its home. Turns out: the decision was a smart and strategic move. Not only is it an easy stroll to many historic sites and attractions, it affords a refreshingly hushed experience in what can be an overwhelming city.
The service is polite (but thoroughly warm), and the amenities are out of this world. (You can even borrow workout gear and bathing suits; and you should, since the fitness facilities and pools are spotless.) There are plenty of swanky dining options, but there are two standouts. Japanese fine-dining spot Kioku—which gets most of its pristine seafood from neighboring Jeju Island—and Charles H, a sultry subterranean cocktail den that resides behind a hidden, unmarked door.
Signiel Seoul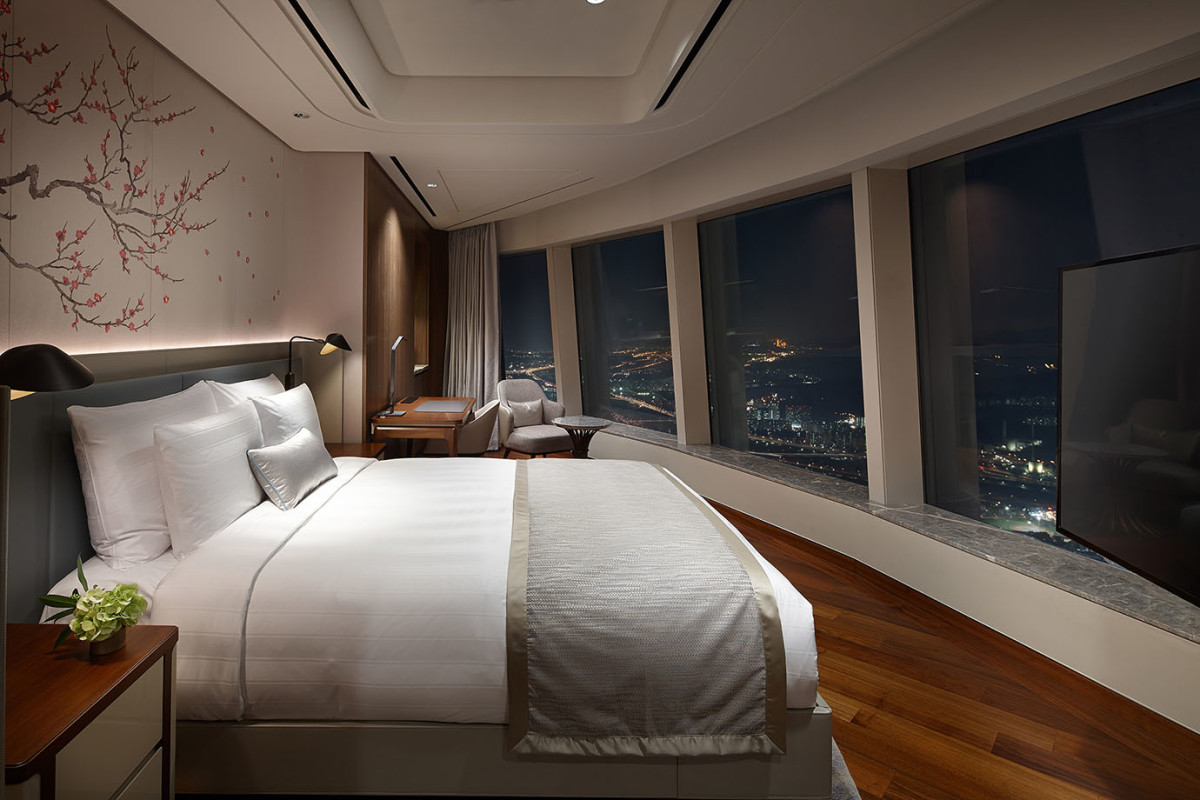 For the most impressive, heart-stopping views of the landscape, check into Signiel Seoul, a member of the prestigious Leading Hotels of the World. The glittering, sky-high property occupies the 76th through 101st floors of the world's sixth tallest building, Lotte World Tower. Every aspect of Signiel—the heavenly Evian spa, Michelin-starred contemporary Korean restaurant Bicena, and the accommodations—offers up gratifying, scenic experiences and top-notch service. And since how you end your day is as important as how you begin it, kick back with a proper nightcap at Bar 81, the swanky lounge home to Korea's largest champagne collection.
Where to Eat in Seoul
Food is such an integral part of Korean culture; you'll see it everywhere—from the countless pochangmachas (outdoor covered tents) dishing up affordable street snacks and drinks, to splurge-worthy haute cuisine restaurants. But for the purpose of this guide, I'm focusing on a mix of established spots and noteworthy newcomers I think would make for a well-rounded (and, obviously, delectable) first visit to Seoul.
Woorahman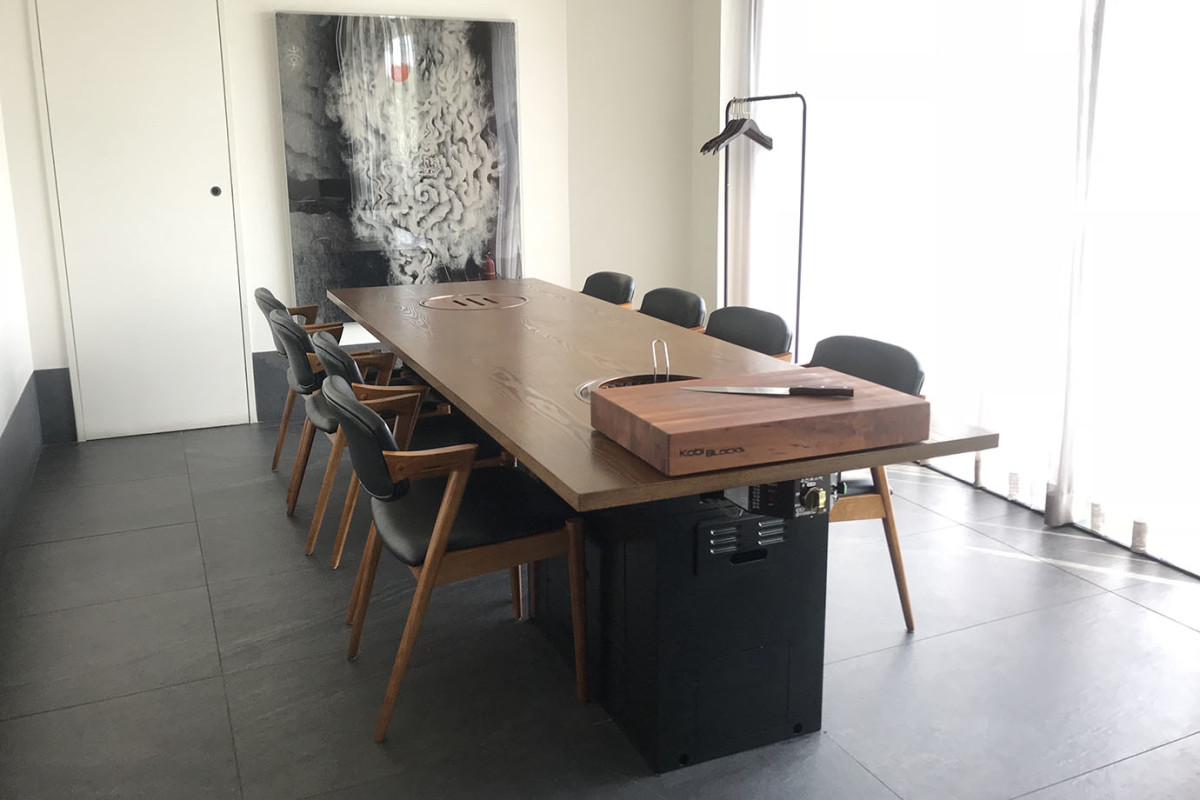 Opened last year, this reservations-only restaurant hidden away in the hilly Yongsan district elevates the popular Korean barbecue experience by offering a single tasting menu of all-Korean beef. You'll enjoy an intimate dining experience; there are three private rooms where the grilling is done tableside by one of the resident butchers. There's also an optional (but worthwhile) whiskey pairing experience.
Wooraeok
This eatery has been among the city's most beloved, for locals and tourists alike (much like New York's Balthazar), since 1946. While the sizzling barbecue is certainly no slouch, it's the oversized bowls of mool naeng myeon (chewy buckwheat noodles in an icy beef broth) that's Wooraeok's real claim to fame.
Our Bakery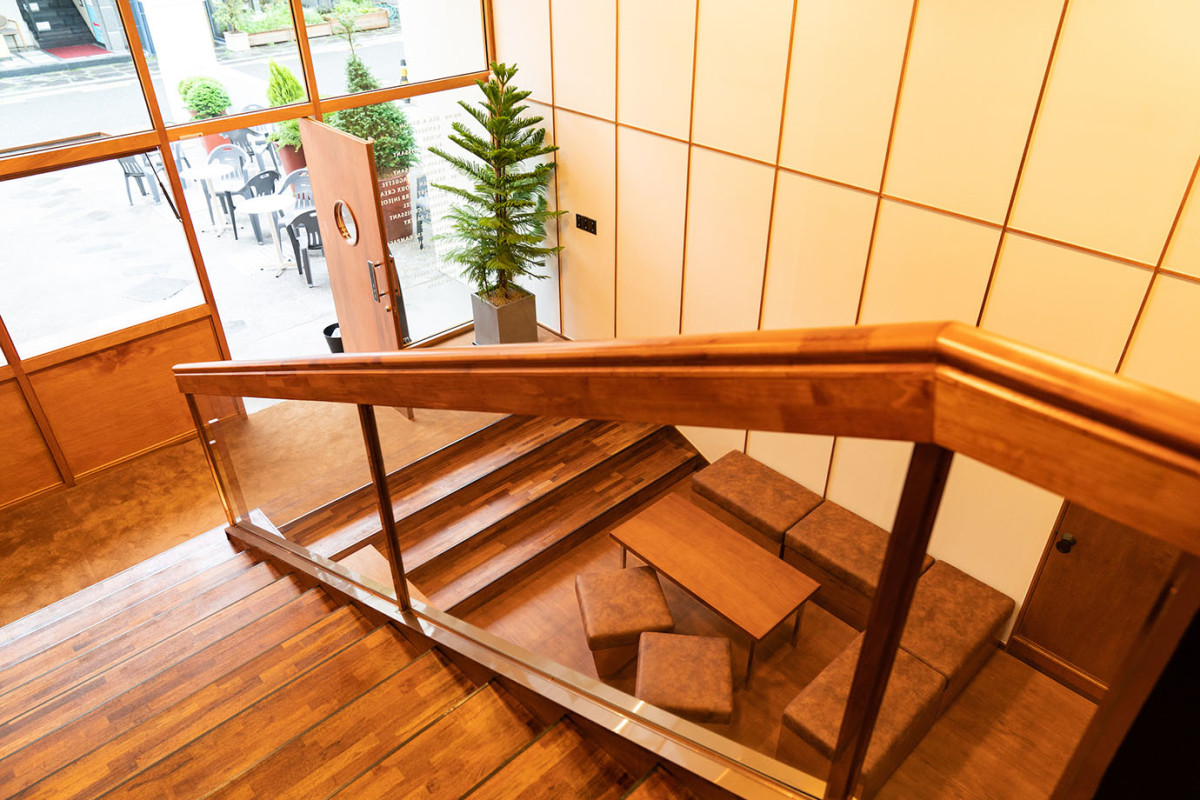 Located in the trendy neighborhood of Apgujeong, Our Bakery offers original and highly photogenic baked goods. They post a schedule of when items are available printed on the front windows. Not-to-be-missed items include the nutella banana croissants, butter-filled pretzel rolls, and the signature, spectacular cube bread (you've never seen bread like this) which you dig into with your hands.
Balwoo Gongyang
Even though it opened in 2009, it took a 2017 episode of Netflix's Chef's Table spotlighting Jeong Kwan, a Buddhist nun and chef specializing in Temple cuisine, to get the rest of the world to appreciate its delicate, poetic charms. And at Balwoo Gongyang, the principles of Temple cuisine are artfully displayed with tasting menus. Every dish is not only vegan, but noticeably absent of alliums (think: onions, garlic, and scallions).
Myeongdong Kyoja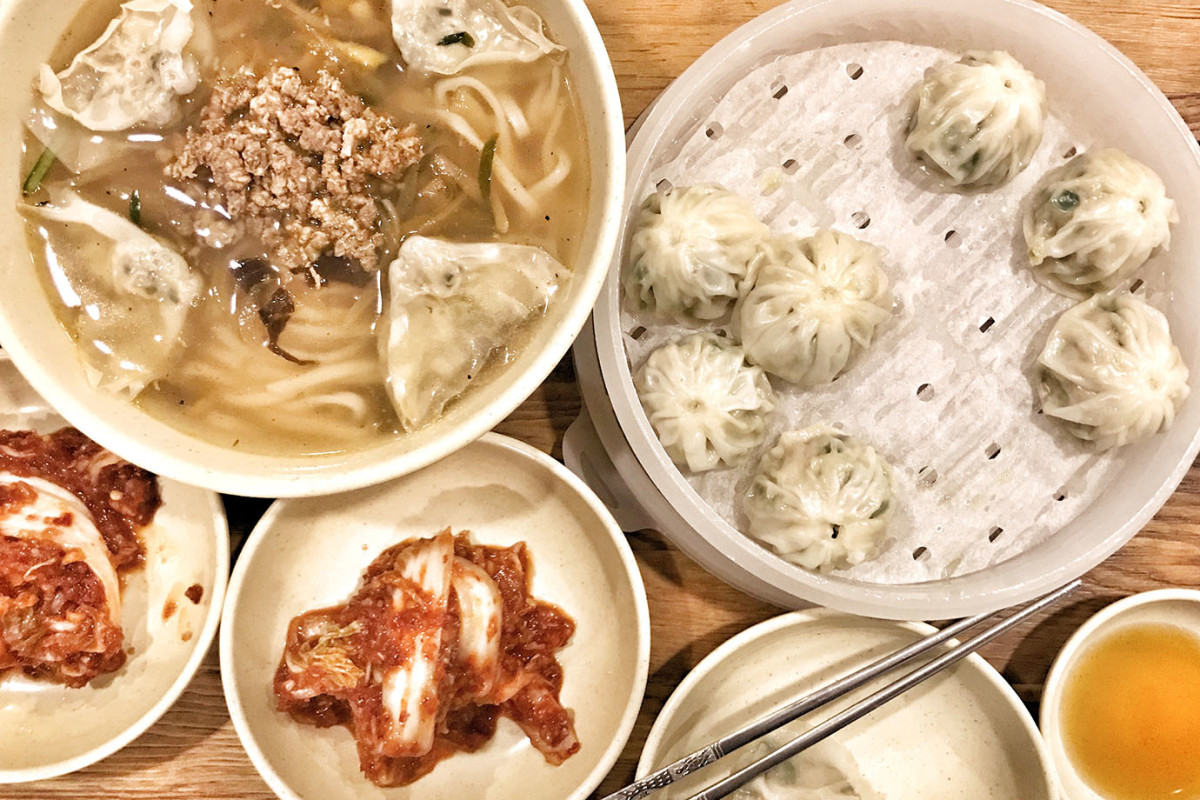 For over 50 years, this humble, family-owned operation smack dab in the heart of one of Seoul's busiest districts has been doling out piping hot bowls of knife noodles (made by cutting the dough into thin strands with a knife) in aromatic chicken broth, as well as baskets of steaming-hot dumplings. The kimchi the food arrives with is equally famous; it's intensely garlicky and flecked with deep red Korean chilis.
Hadongkwan
Since the 1930s, this mainstay has served just two dishes: gomtang (beef bone soup) and suyuk (boiled beef). While the suyuk is excellent, it's the gomtang that packs in the crowds. Within minutes of ordering, you'll be presented with an oversized bowl filled with clear broth and a generous amount of rice. Garnish with sliced green onion and a pinch of salt, dig in, and you'll understand why this spot's been doing brisk business for so many decades.
Amazing Brewing Company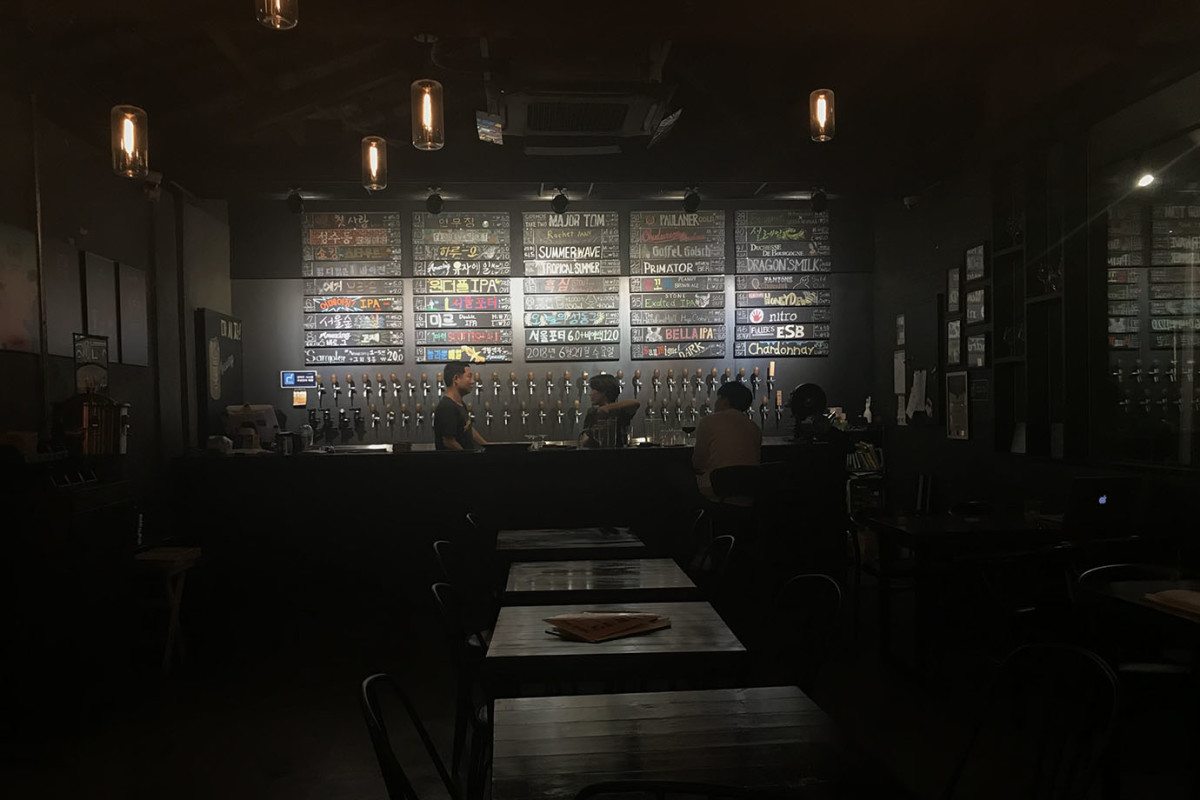 Up until recently, Korea's beer offerings were extremely limited, and honestly, not very good. But with the growing popularity of craft beers, there's plenty of reasons to clink your pint glasses. And among the buzziest places to drink is Amazing Brewing Company, tucked away in the trending neighborhood of Seongsudong. There are nearly 60 brews on tap, and plenty of dependable bar bites (like pizza, wings, and burgers) on deck.
What to See and Do in Seoul
While you won't realistically be able to experience all that this city has to offer in a long weekend, if you're able to check off the items on this list, you'll have a pretty well-rounded idea of how alluring, complex, and vibrant Seoul is. (All the more reason to pay another visit, right?)
Gyeongbokgung Palace
On the northern tip of Gwanghwamun Square is where you'll discover this colorful, architectural masterpiece. Built six centuries ago, this stately structure served as the primary royal palace during the Chosun dynasty. On the grounds is also the National Palace Museum of Korea, which has over 20,000 royal relics from the dynasty on display.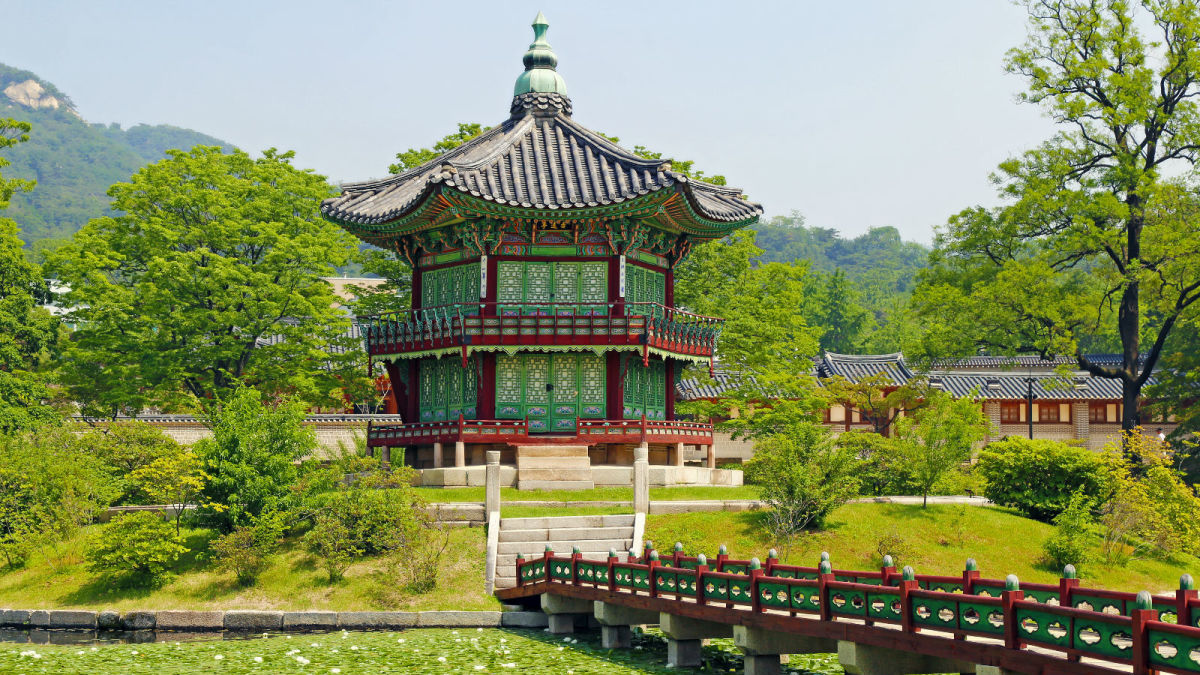 Bukchon Hanok Village
Step back in time by visiting this quaint, historic village dating back to the Chosun dynasty. Hanok are traditional Korean wooden houses that were, for many years, the architectural norm. While most of them have since been replaced by surrounding skyscrapers and high rises, this serene oasis was thankfully spared by the government.
Myeong-dong
Yes, it's unbearably crowded. But, visiting this district is a must for any first-time visitor for its trifecta of restaurants and street vendors, shopping, and people-watching.
Bukhansan National Park
It might come as a surprise, but the mega-metropolis of Seoul is cradled by nearly 40 mountains, many of which make for terrific day hikes. One of the most popular hikes is Baegundae, the city's highest peak. Give yourself approximately five hours for the excursion, and don't be surprised if you're outpaced by senior citizens. (Hiking is a beloved pastime in Korea.)
Insadong
One of the few neighborhoods that still attracts tourists and locals alike, Insadong is a destination beloved for its historic and cultural charms. It's lined with shops selling goods indigenous to Korea, like pottery, hanji (traditional paper), hanboks (traditional Korean dresses), and tea. But if you want to stumble upon some gems, explore the many narrow, quiet streets right off the main drag.
Seongsudong
This up-and-coming neighborhood has been dubbed by hip locals as the Brooklyn of Seoul. The area was once home to shoe factories but has been transformed into a buzzy destination packed with well-designed boutiques, bars, and restaurants.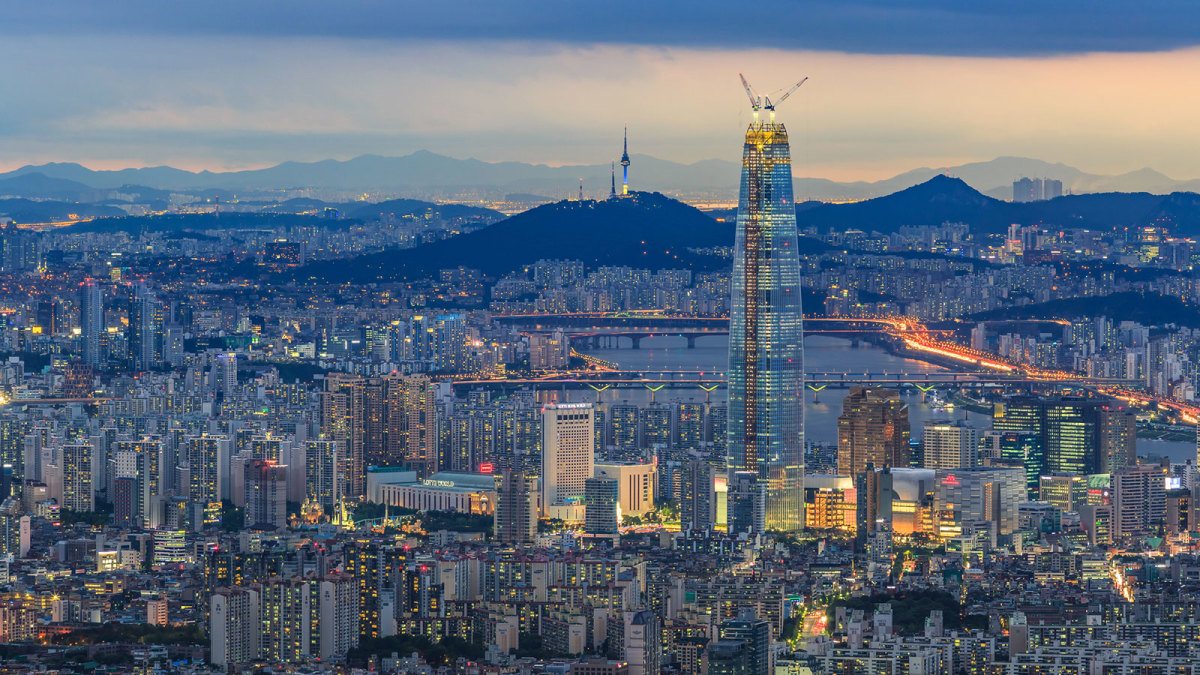 Namdaemun Market
Open since 1964, this is Korea's biggest traditional market with a whopping 10,000 vendors peddling all sorts of everyday wares, including clothing, electronics, stationery, and food. It's almost always crowded, so be prepared to rub elbows with strangers. In the end, you'll be rewarded with a wide range of products at reasonable prices. (Also: bartering is customary here.)
Namsan Tower
What initially launched as a television and radio transmitting tower in 1969 has since become one of Seoul's most cherished landmarks. As the name implies, this tower is perched atop Namsan Mountain, and for the best views, visit at night and take advantage of the panoramic views from the digital observatory.
For access to exclusive gear videos, celebrity interviews, and more, subscribe on YouTube!