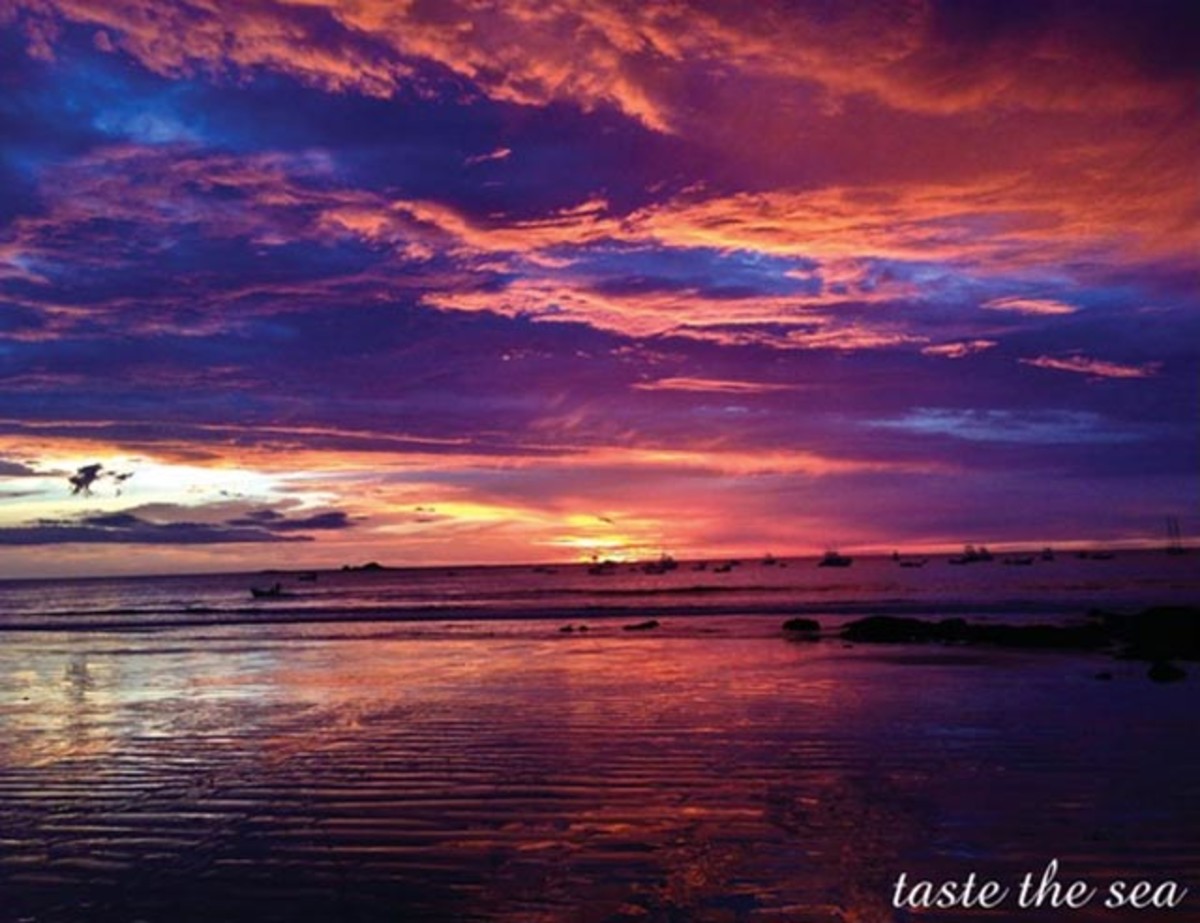 A year and a half ago, Kristen Brown took a leap of faith, quit her cushy job at a big bank in New York City, and booked a ticket to Tamarindo, Costa Rica. The Pura Vida-ise is the second-largest beach town in Costa Rica, an unrushed surf mecca where Brown works on her backside bottom turn in the water and does social media for Mr. Endless Summer himself, surfboard shaper Robert August. When she's not "Twitter-floppy-blogging" for August (as he calls it), she also designs and sells a line of 100-percent recycled postcards and helps spread the word about no-slip bikini line Mi Ola.
On her downtime? She's getting a crash course on the best places to surf, eat, and play in Costa Rica. Here, her inside scoop on making the most of your Costa Rican surf adventure—yep, even on those rare flat days.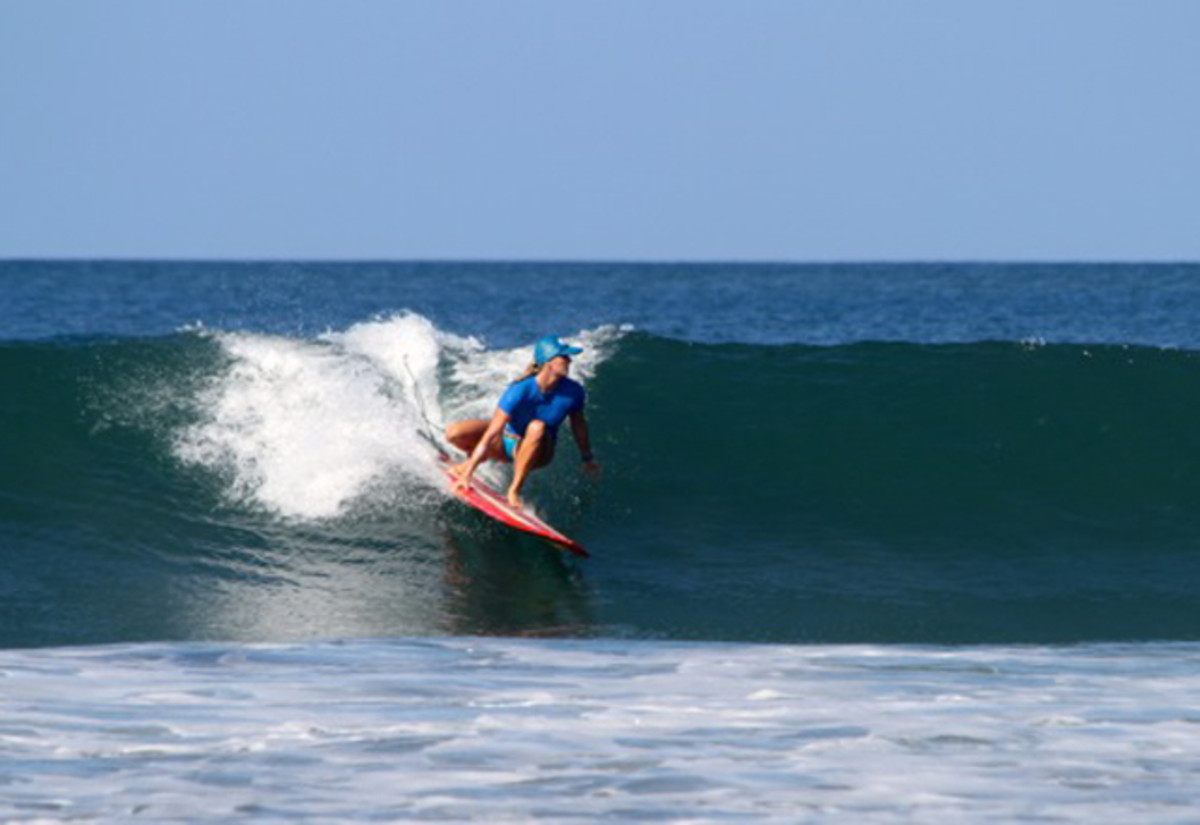 Go surf:The surf in Costa Rica is so diverse, and every 2 miles there is another beach with another surf spot; the surf pretty much goes all the way down to Panama. There are waves for all levels, from beginner to advanced: beachbreak, pointbreak, reef, or river mouth. On top of that, the tide changes about 7 to 10 feet daily, so surfing a certain spot definitely depends on the time of day. You could show up at low tide at a certain beach to find no waves, but only a couple of hours later waves will be breaking up and down the shore. On top of that, there are the wind conditions: During the summertime (mid-November to April) here in Guanacaste (northwest Costa Rica), the wind usually blows offshore all day. Once rainy season comes, the wind turns onshore during the morning, but if there is a passing rainstorm, the wind will shift to offshore.
Tamarindo Rivermouth
When the rivermouth is working, it's smooth like butter and the ride is so sweet. For the majority of the time it tends to be more of a longboard wave and most people usually head out of town to surf other beaches. I do like to get out of town a couple of days out of the week, but surfing the Rivermouth in the mornings is like the atmosphere at your local coffee shop; you paddle out, say your hellos, have a quick chat or laugh, then mid-sentence paddle to catch a wave. It's the best type of wake up call.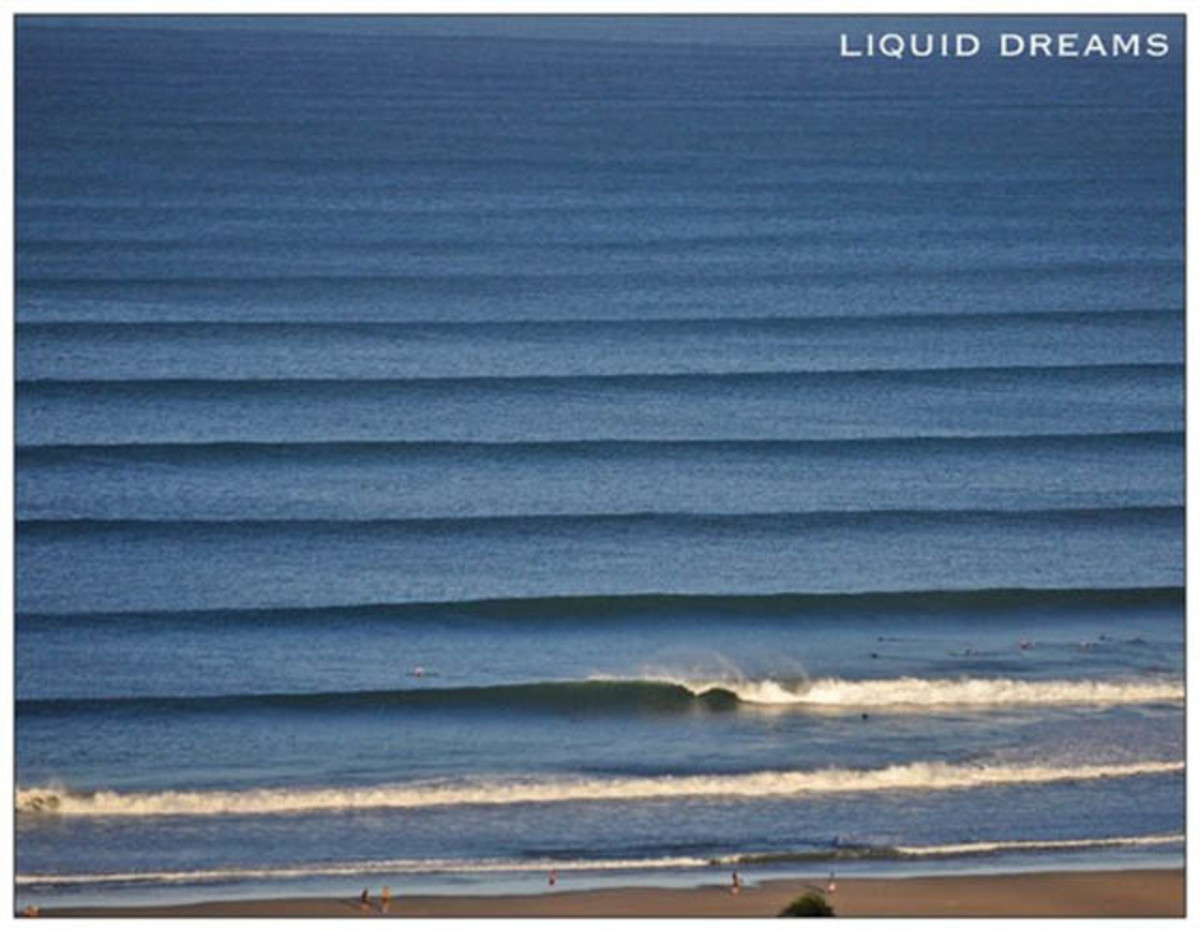 Playa Avellanas
Avellanas is a long, sandy, crescent-shaped beach that is my favorite local beach to escape to. In contrast to Tamarindo, there practically is no development located beachfront. Waves break up and down the beach, from sandy-bottom beachbreaks to river mouth to reefs. You can either park at Lola's to do your surf check or at Cabinas las Olas and walk down the beautiful mangrove pathway to the beach. Both spots offer great post-surf food.
Ollie's Point
Also known as Potrero Grande, Ollie's Point is an amazing right pointbreak made famous by the surf film "The Endless Summer II." Because it's located in one of Costa Rica's national parks, Santa Rosa, the break is accessible only by boat. From Tamarindo it is about an hour drive to Playa Coco, where the majority of the tour operators leave (check out La Bruja Surf Trips). But beware, Ollie's can be so good that you'll make the trek four times in one month and start to call the break your boyfriend.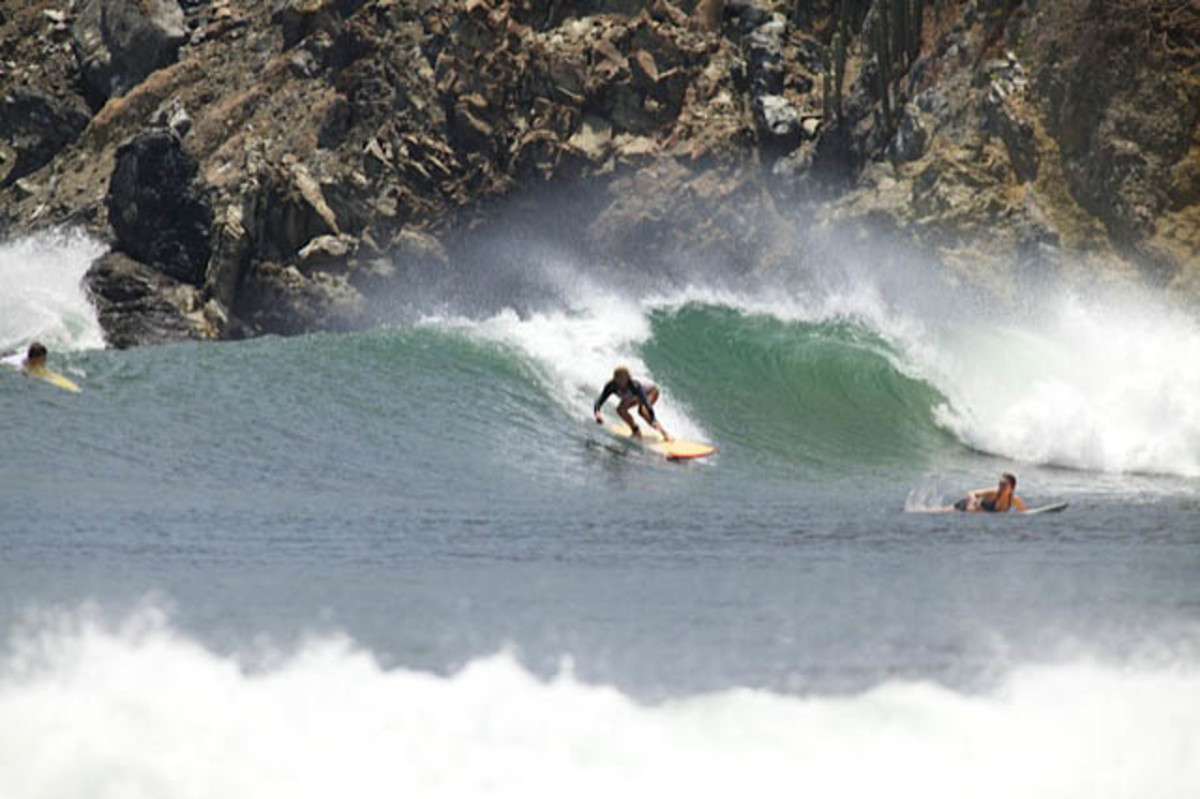 Refuel: Located in Villa Real, Las Palms is a super-local soda (restaurant); you can't beat the homemade arroz con pollo (rice with chicken) and the $5 price. For breakfast, lunch, dinner, or sunset drinks on the beach, you can't go wrong with Nogui's. Try the shrimp tacos, patacones (plantains with black beans), mint-ginger smoothie, and rotunda tica breakfast. This restaurant makes some of the best pies I have ever tasted in my life (the pineapple pie is a must-try). Early-morning surf sessions call for fast food, French Bakery–style. Located just as you are headed out of Tamarindo, it's where I typically pick up a sweet croissant or leek quiche before an early trip to Avellanas. (If only they opened before 6 a.m.!)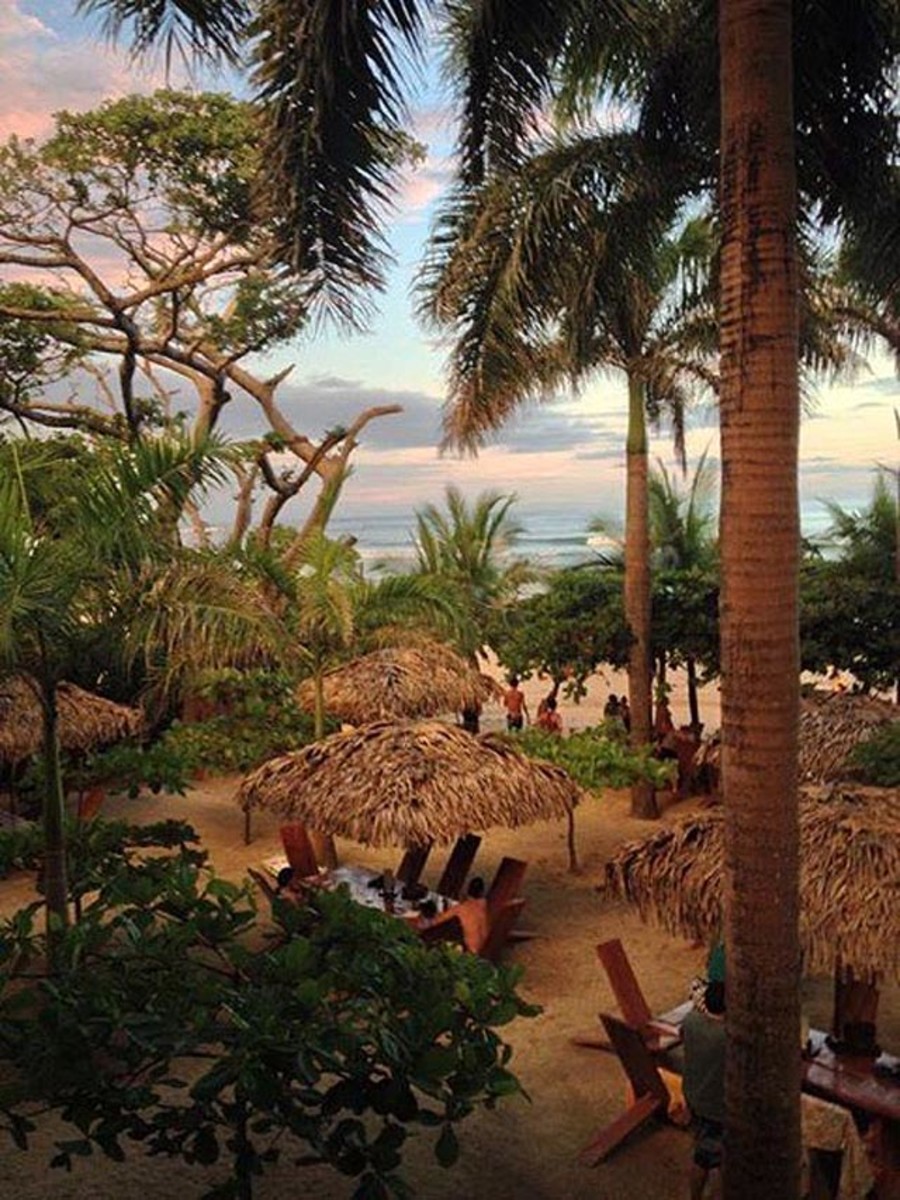 When this former city girls needs her NYC pizza fix, I head to La Baula in Tamarindo for one of their thin-crust pies; my favorite comes with arugula, prosciutto, Parmesan, and a drizzle (or dump) of spicy olive oil. Located in Playa Avellanas, Lola's is a beachfront restaurant that's a little slice of paradise. The owners, Don and Christi, are super nice, the wait staff amazing (and cute!), and the food is super fresh. The best part is Lolita, the restaurant's pet pig, who strolls out of her pen to take a dip in the Pacific Ocean!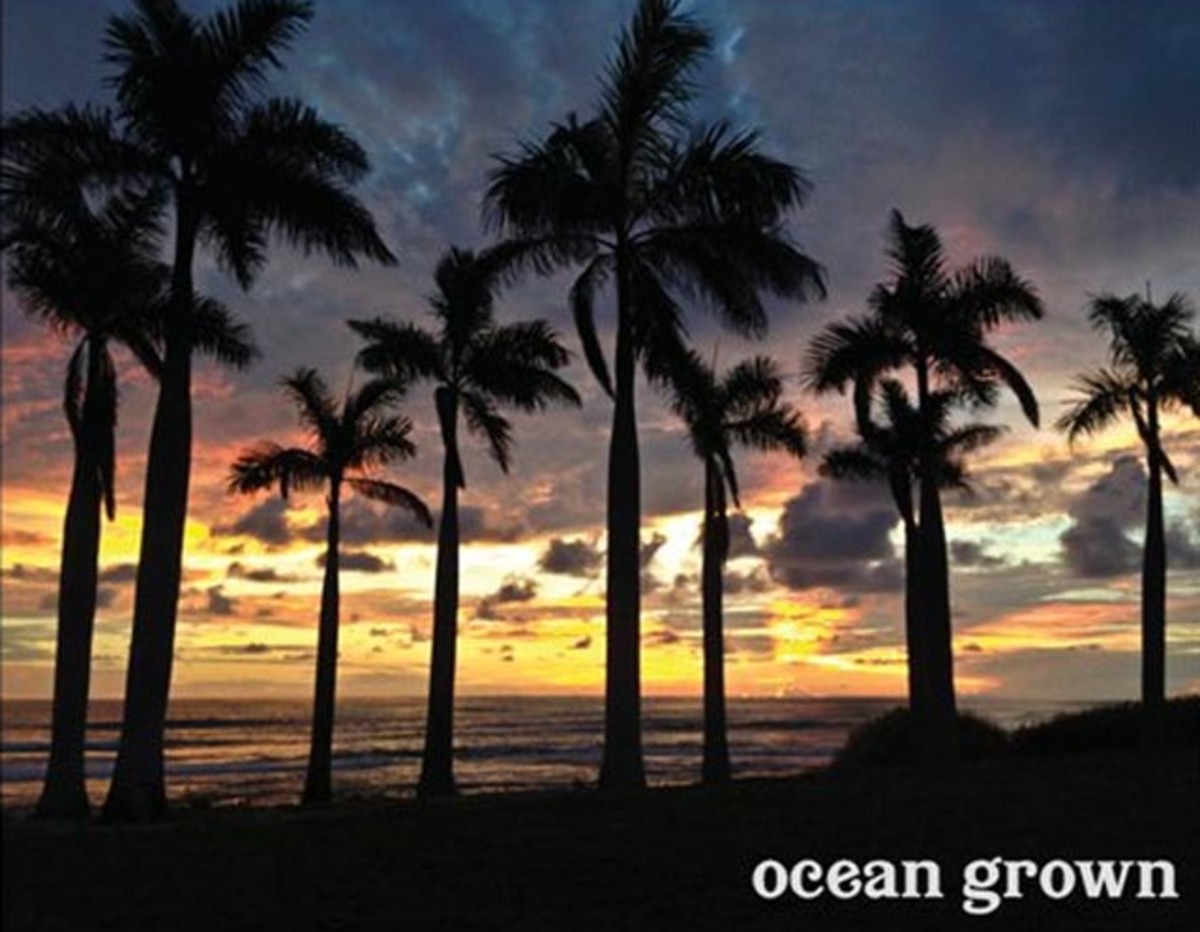 When it goes flat: Two great options can keep you occupied while you wait for the swell to pick back up.
Snorkeling
On occasion, the waves go flat, which gives the perfect opportunity to grab a mask and flippers to go snorkeling. There are several tour operators in Tamarindo that will provide you with gear and the boat ride. You may even find a blowfish to kiss to see if it will turn into a prince.
Tamarindo Jiu Jitsu
If you want a great way to get (or stay) in shape and learn some kick-ass self-defense moves, check out Tamarindo Jiu Jitsu Academy in Langosta. There are classes for kids, women, and mixed genders Monday through Friday. Not only has Brazilian jiu jitsu become my recent addiction, but the people who train there are awesome.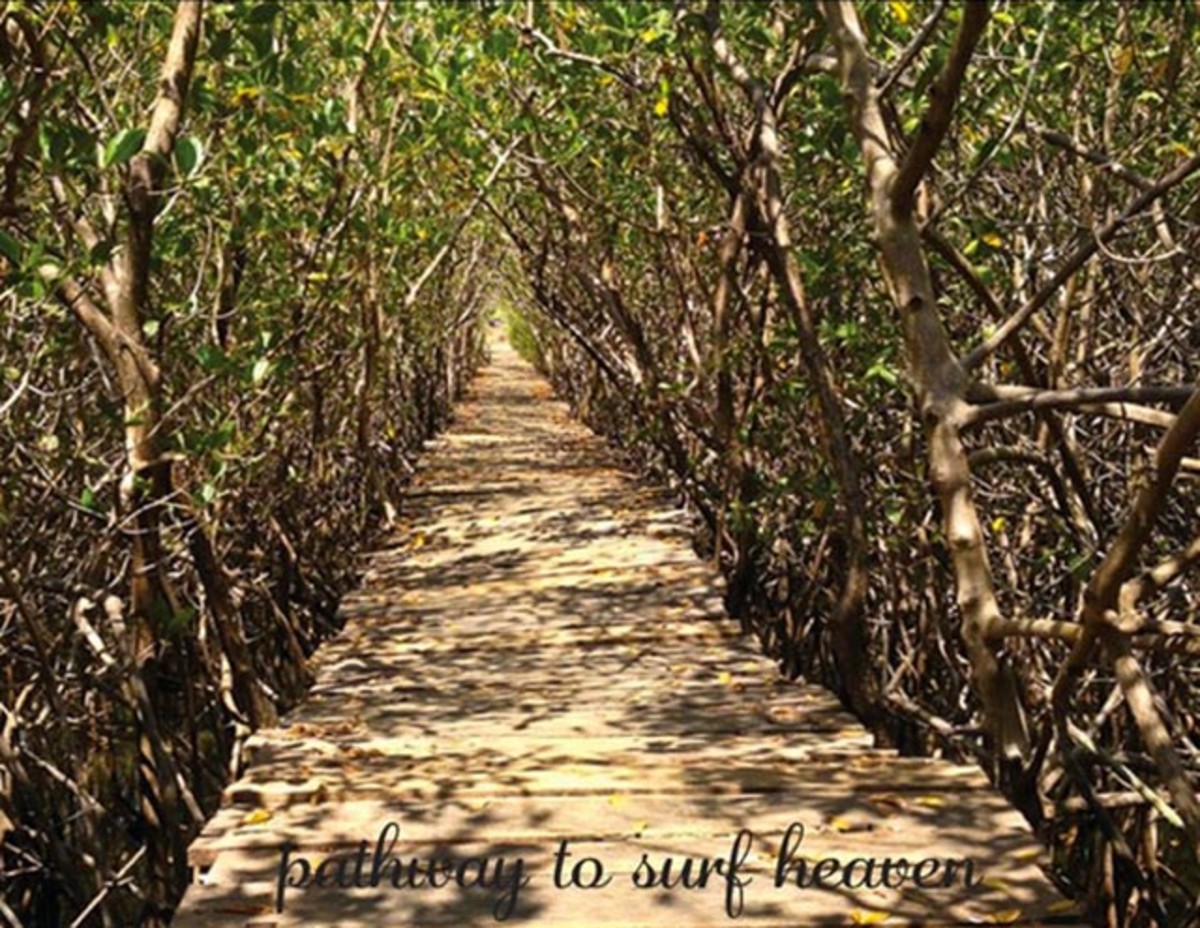 Local nook-and-cranny: On the main road in Tamarindo, just as the pavement ends, is a little nook with a fantastic coffee shop and bookstore that doubles as the location of the Saturday farmers' market.
Café Tico
One of the best places in Tamarindo to get a cup of coffee, it's the morning local hangout. Eloisa, the Italian owner, always greets you with a smile. My favorite is the iced latte: The ice cubes are made from coffee!
Jaime Peligro
This is the one and only bookstore in the region of Guanacaste. For $20 a year you can be a book-club member and take out books as fast as you can read them. Added bonus? The owner, Jim, is super nice and even sells stamps for those cool Samba to the Sea postcards and notecards he carries in the store.
Saturday Farmer's Market
This may be a smaller farmers' market, but there is no shortage of variety. Locally grown fruits and vegetables, artisan cheese, homemade nut butters, fresh-cut flowers, artisan soap, local art, tacos, and popsicles: What else could you ask for?! Runs every Saturday from 8 a.m. to 12 p.m.
Go REALLY local: A fiesta is the Costa Rican version of a rodeo, with bull riding, dancing, older men playing marimba music (played on the xylophone), plenty of drinking, and delicious street-vendor food. If you are fortunate enough to plan a trip to Costa Rica during a fiesta, make sure to pack your cowboy boots and hat!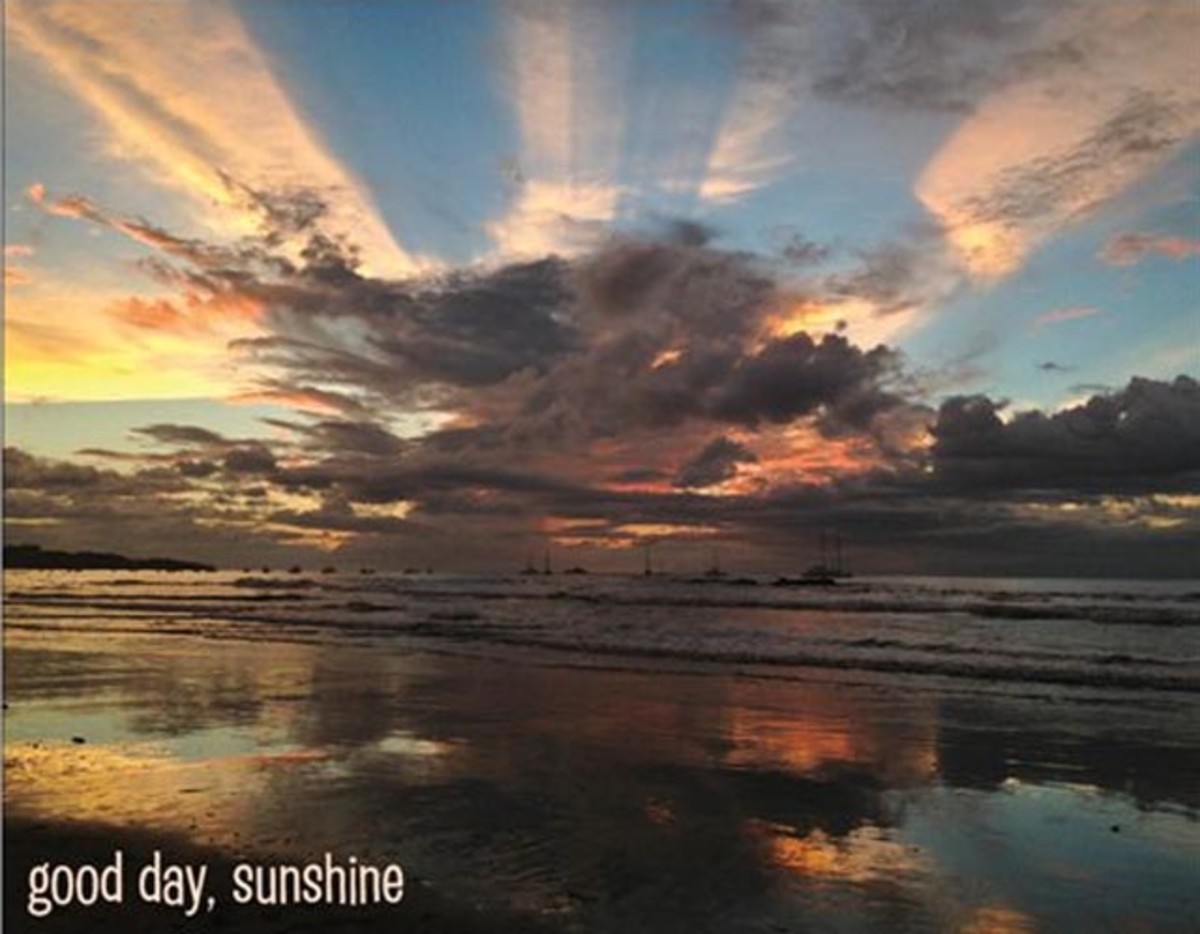 And one last tip…sunsets! Be sure to never miss a sunset while visiting Costa Rica. No matter what I am doing, around 5 p.m. I make sure I am getting ready to head to the beach to enjoy the unreal sunsets here in Tamarindo. During the rainy season (May through October), the sunsets tend to be more dramatic because of the clouds in the sky, versus the dry season's not-a-cloud-in-the-sky sunsets. Both are equally beautiful, but as a photographer the insane colors from the clouds is a dream to photograph. These beauties were the inspiration behind Samba to the Sea Designs.
More from GrindTV
How to Do Los Cabos – Episode 2, San Jose Del Cabo
Living local: Salt Gypsy's guide to the Maldives islands
For access to exclusive gear videos, celebrity interviews, and more, subscribe on YouTube!