When it comes to surfing, Canada isn't the location on the tip of everyone's tongue. But, just a few hours north of the U.S. border, Vancouver Island has some of the best surf locations in the Northwest, and a small town on its isolated western shore is the crowned jewel of Canadian surfing. Featuring hidden coves and sandy beach breaks, Tofino is a growing coastal town that is literally built on surfing. But, unlike its southern counterparts, the surf breaks at Tofino back up to idyllic forests, mountains, and lakes, making it one of the most majestic surf locations in North America.
Still, the town is out there, like dead end highway out there, and takes a level of commitment that keeps this surf gem from attracting the SoCal crowds. For those who make the journey, the spoils are well worth the struggle, but knowing the ins and outs of town will make your trip that much sweeter. After taking our first jaunt out to the remote surf town, we decided to put together a basic guide to the best surf spot you've never been to.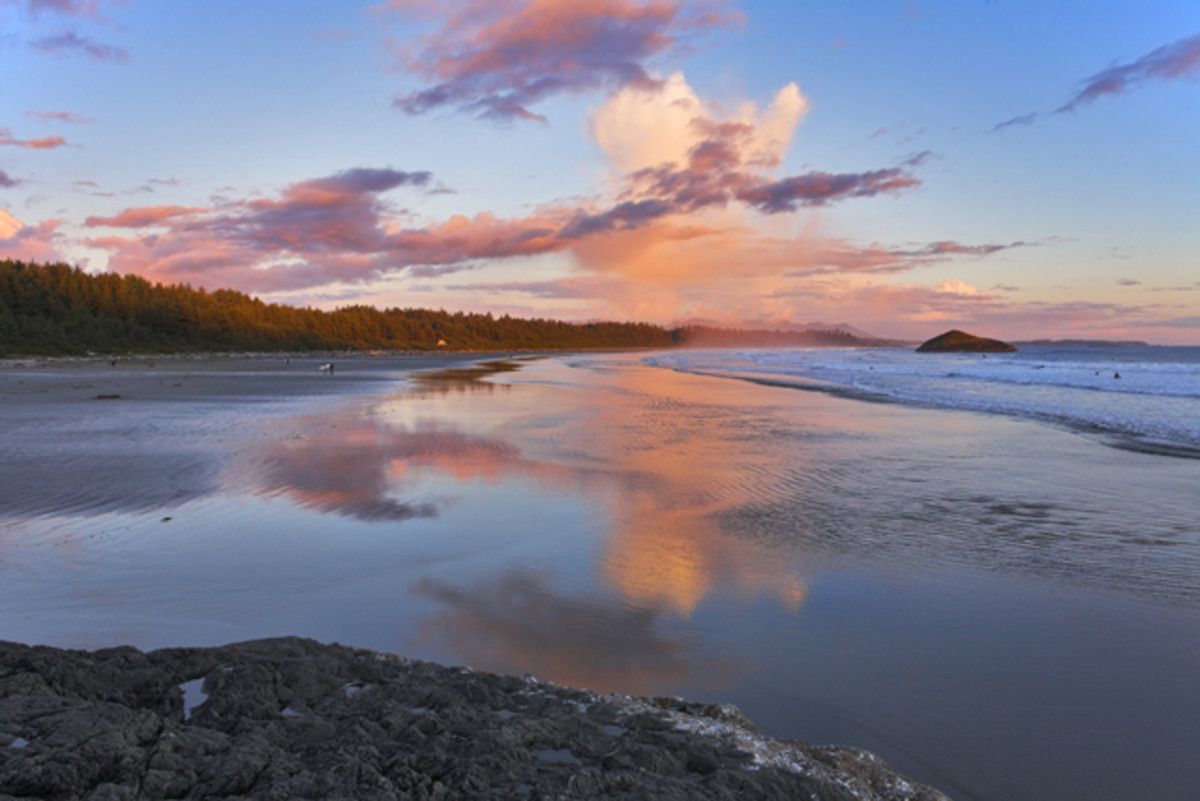 Coffee: Pick up your daily cup o' joe and check your email at Tuff Beans in downtown Tofino. The wait staff is friendly, the outdoor seating a nice summer option, and the 4th Street Wrap pretty darn unforgettable.
Lunch: Closer to the breaks, Wildside Grill offers up tons of tasties ranging from buffalo chicken burgers to seafood poutine that will have you swooning. Also on the lot sits Tacofino, a taco truck with some seriously amazing tempura-battered fish tacos. Eats aren't the cheapest, but we promise you won't regret spending a couple of extra dollars.
Bar: The biggest surprise in Tofino was its lack of a dive bar, despite the heavy surf bum scene. That being said, Jack's Pub is about as close as it gets, with tons of local flavor, nightly beer specials, and a killer Open Mic night (Monday night). Jack's also has live shows every Saturday.
Shopping: This isn't your typical shopping locale, so we're not going to give you your typical shopping experience. That being said, check out Live to Surf, the first and most famous surf shop in Tofino. In addition to big-name brands, sneak a peek at some local B.C. surf brands doing big things on the big island.
Activities: If your arms are too tired to paddle out for the third day in a row, Tofino is also an amazing whale watching spot, with several tours heading out every day. Check out humpbacks and even the occasional Orca pod. West Coast Aquatic Safaris offers three-hour trips for under a hundred bucks for a chance to get close and personal with the giants of the deep.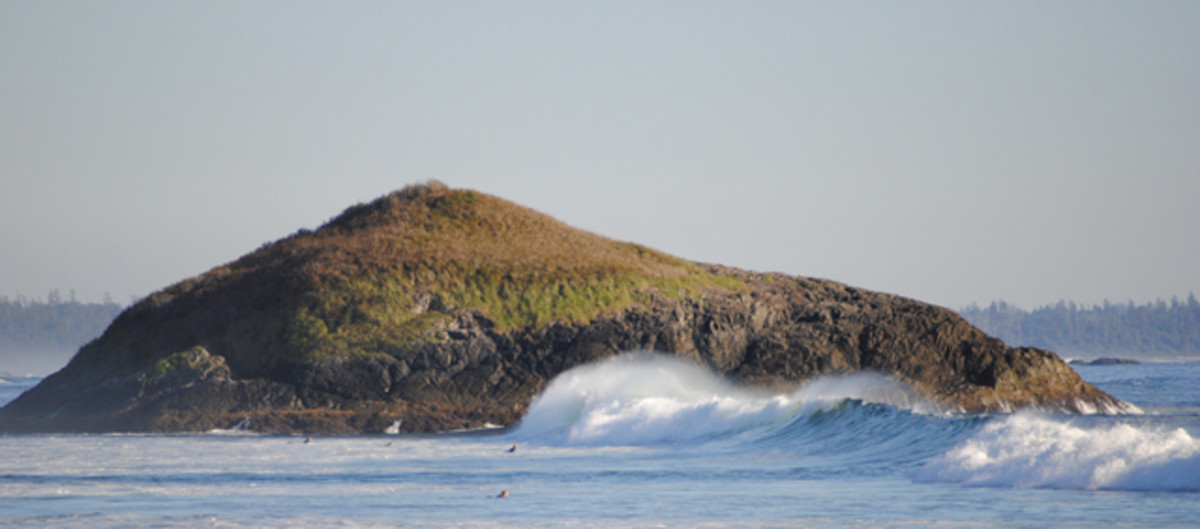 Surf with family: OK, this is why you are here. If you have the little ones in tow, South Chesterman Beach is a perfect mellow longboard break, good for beginners and very family friendly. In addition, there is free parking that rarely fills up, and the beach allows campfires for post-surf s'more sessions. Oh, and that sunset—yeah you won't forget that anytime soon.
The goods: For the serious surfer, you have to plan on hitting Cox Bay with an offshore northeast wind. A big bay with big waves, there's plenty for everyone in this classic surf spot. This break can get pretty crowded, but there is plenty of area for everyone—you just have to look.
Beat the crowds: If the Cox Bay scene is too crazy, Wickaninnish catches the same swell and half the crowd on any given day. It is located in Tofino's neighboring Pacific Rim National Park Reserve, so you will have to pay for a day pass, but if the waves are good, who really cares, right?
Lodging: To keep costs low, hit the campgrounds! There are several in Tofino, but Green Point Campground in Pacific Rim National Park Reserve offers affordable (read $23 a night) options just minutes away from the surf.
More from GrindTV
Decoding the latest surf slang
How to get out of a rip current
For access to exclusive gear videos, celebrity interviews, and more, subscribe on YouTube!