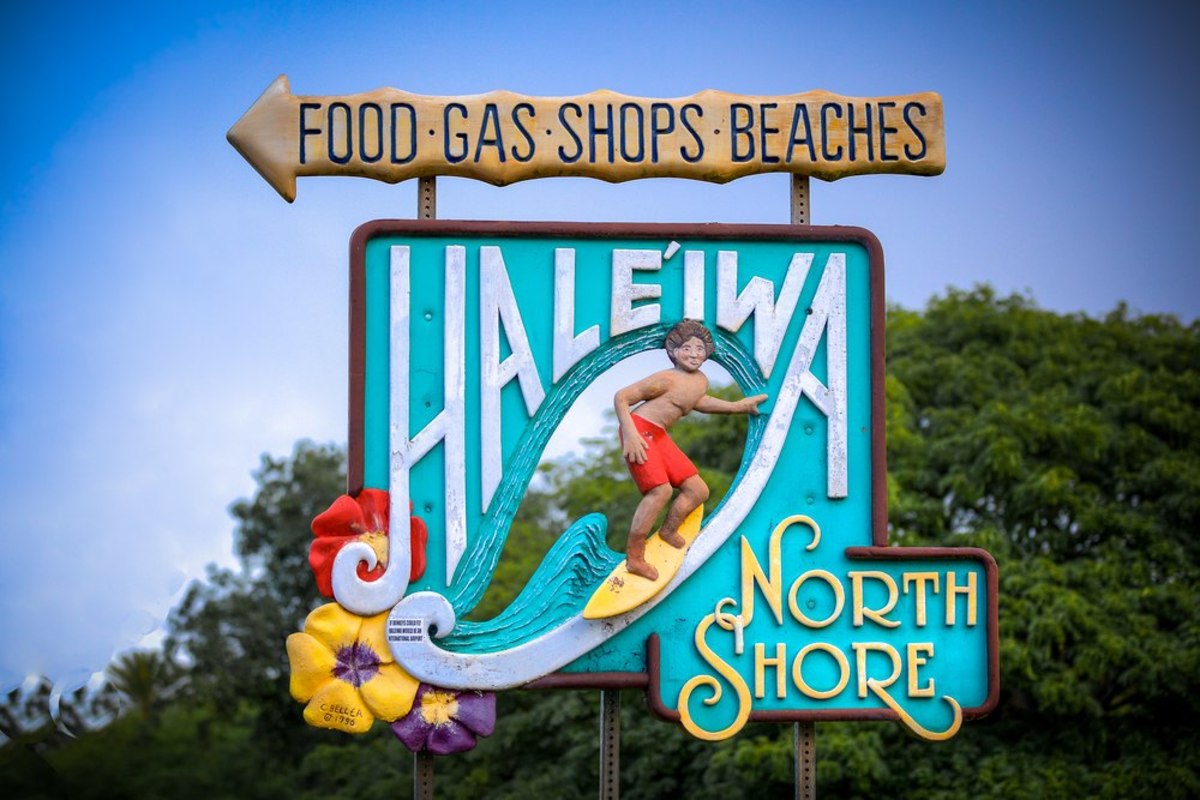 An insider's guide to the North Shore of Oahu aims to life hack the most famous 7-mile stretch in surfing. It is a stretch of rock, reef, and sand that, if it's not the beating heart of surfing, at least it's a main artery, pumping death and glory, myth, and legend to the outer extremities of the surfing world.
Where is it? The North Shore refers to the 7-mile-long north-west facing coast of Hawaii's main island of Oahu. Located about an hour's drive from the capital Honolulu, its collection of inner and outer reefs and consistent trade winds manage to channel the huge winter swells that form in the Aleutian Ocean into just about manageable waves. These can vary from fun and forgiving to widow making death slabs. It only breaks with any consistency from October to March, with the months of January and February often cited as the prime time to travel.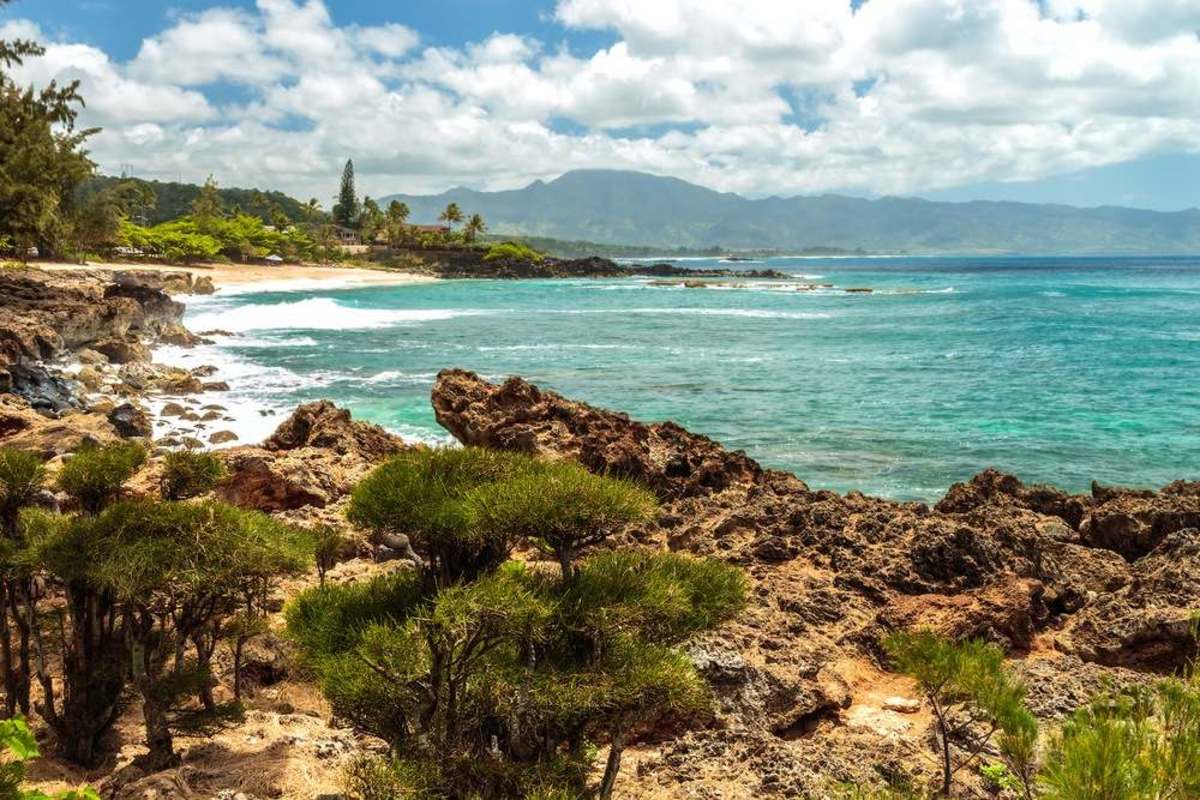 The waves: Haleiwa is the western border and is both an historic and busy town and boasts the world famous right of Haleiwa, a type of rip bowl that breaks at 3 feet and holds 15. To the west lies the left of Avalanche, while across the harbor is Puena Point. If you survive any, or all, of these waves at 10 feet, there are plenty of bars and restaurants for a celebratory beer, or a thank-the-Lord coffee afterwards.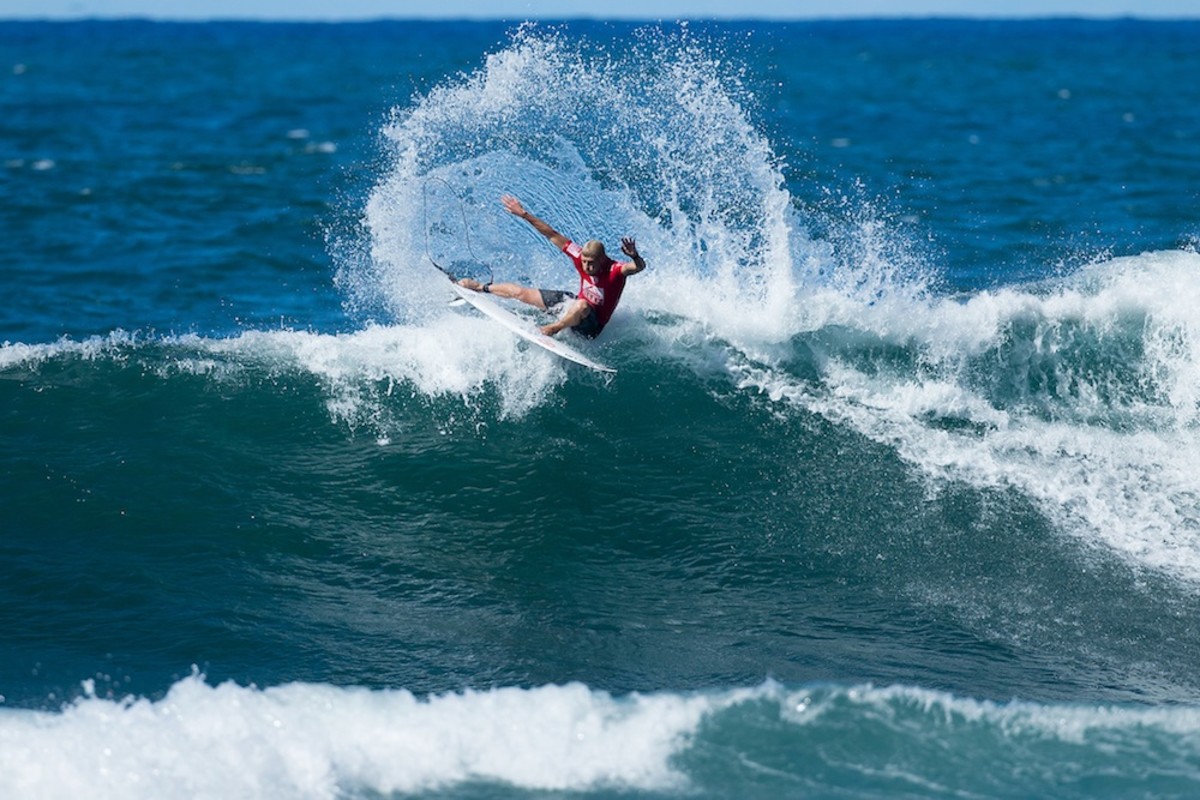 Moving east from Haleiwa along the Kam Highway a straight stretch of road adjacent to the coast offers the waves of Jockos, Chuns, Marijuanas and Laniakea. Most of these tend to be criminally underrated, which has the benefit of reducing the crowds. They also tend to offer deep channels and a bit more water over the reef, resulting in, dare we say it, a fun option.
Trundling further along the Kam Highway, the next break is Waimea Bay. There's no need to write anything more about one of surfing's most legendary breaks, except to say if you want to surf it, you'll need a 10-foot board and the balls and hide of a rhinoceros.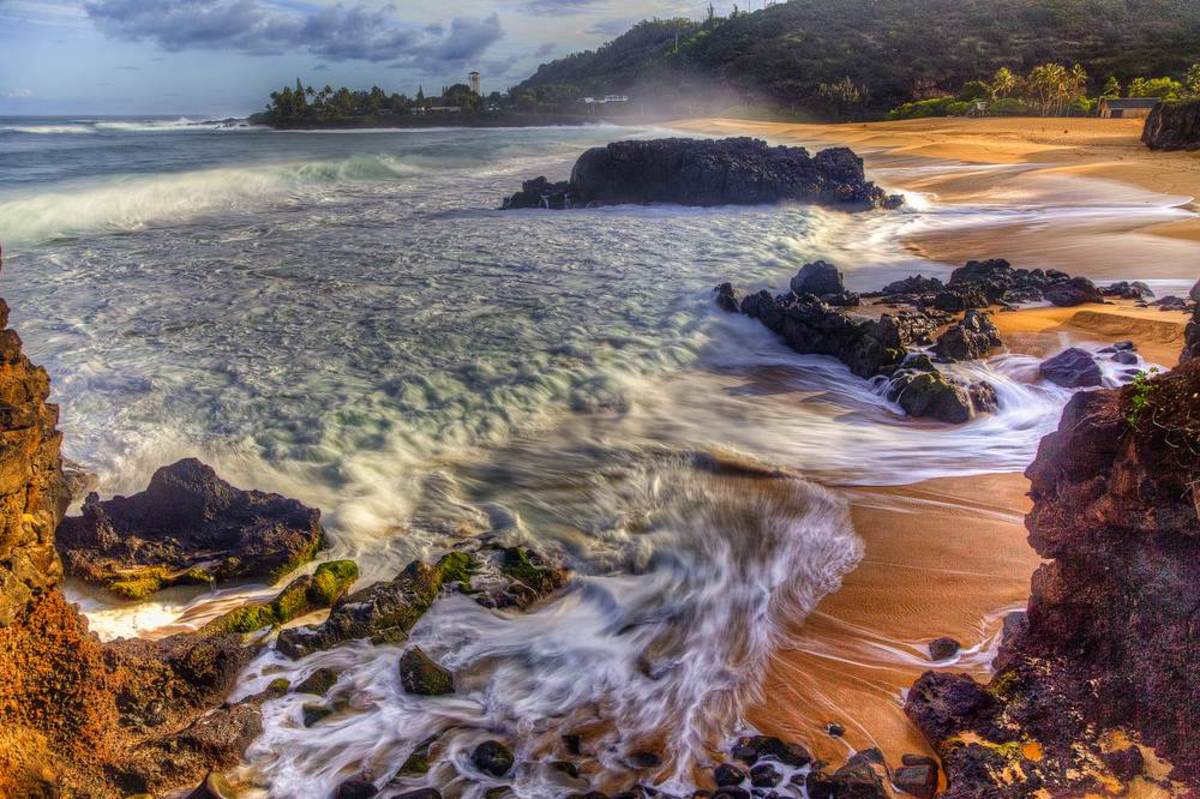 Up over the hill and the next mile or two is known as the Pipe Stretch. First up is Log Cabins, which throws up slabbing righthanders over treacherous spikes of live coral—sounds like fun, huh? Just to the north is Rock Piles, a left that breaks further out and often remains relatively uncrowded—probably as it only starts working at 8 feet.
Then come probably the most photographed 200 yards of beach in surfing. Off The Wall, Backdoor, and Pipeline all lie within a stone's throw of each other and break on shallow coral a very short distance from shore. Off the Wall probably provides the best hope for a wave for the unlocal, being more of a shifty beachbreak-type wave. Pipe and Backdoor are well documented as offering the two heaviest barrels, and crowds, in the universe. One wave out here, though, and you can brag about it for the rest of your life.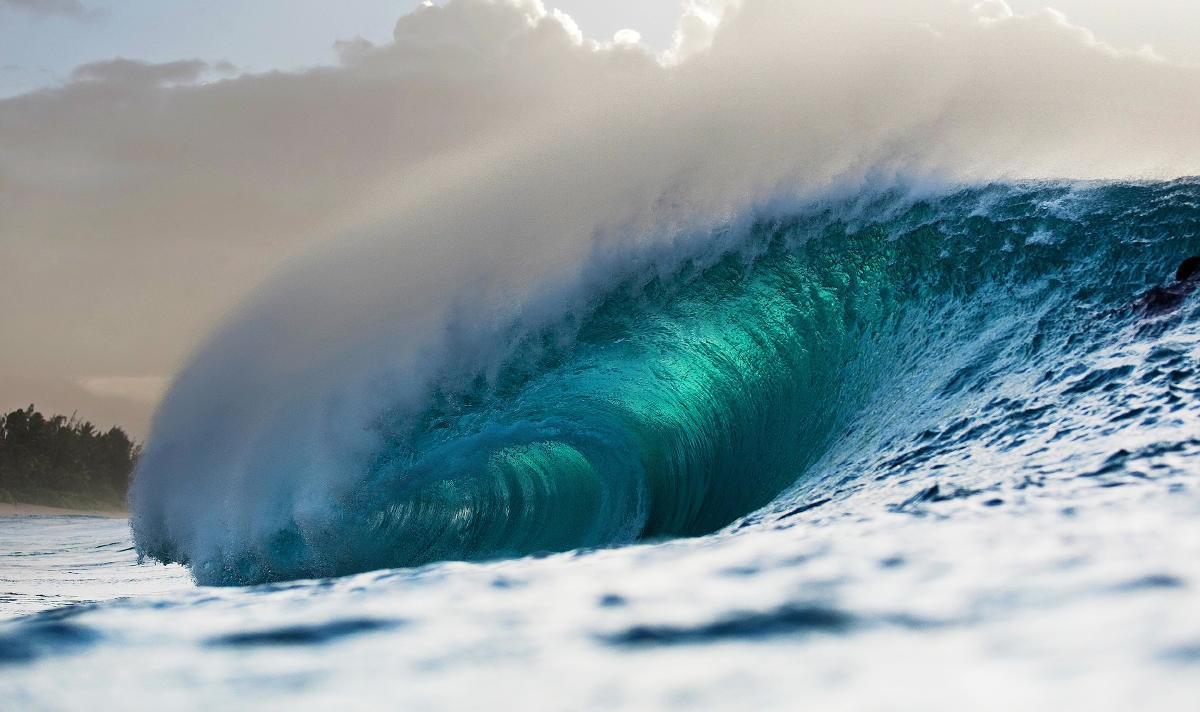 That just leaves the much less intimidating Rocky Lefts and Rights, the performance surfing base for the North Shore, then a series of softer and small wave options like Monster Mush and Kammie Reef. Finally there is Sunset—a wave with a takeoff zone as large as three football fields and where with the right board and the right commitment you can elevate yourself into true hero status.
Where to stay? The North Shore itself is also surprisingly low key and highly residential. There is only one supermarket, the infamous Foodland, and very few bars and restaurants. Some of the best eating is to be had in the roadside caravans. Backpacking accommodation is cheap, cabin-style accommodation plentiful, Turtle Bay Resort is a great hotel option, and many locals rent out single rooms over winter. In fact, it's comforting that the North Shore is set up and designed for one thing and one thing only: surfing. And if you have connection with the sport, on any level, there is no option; you have to go there.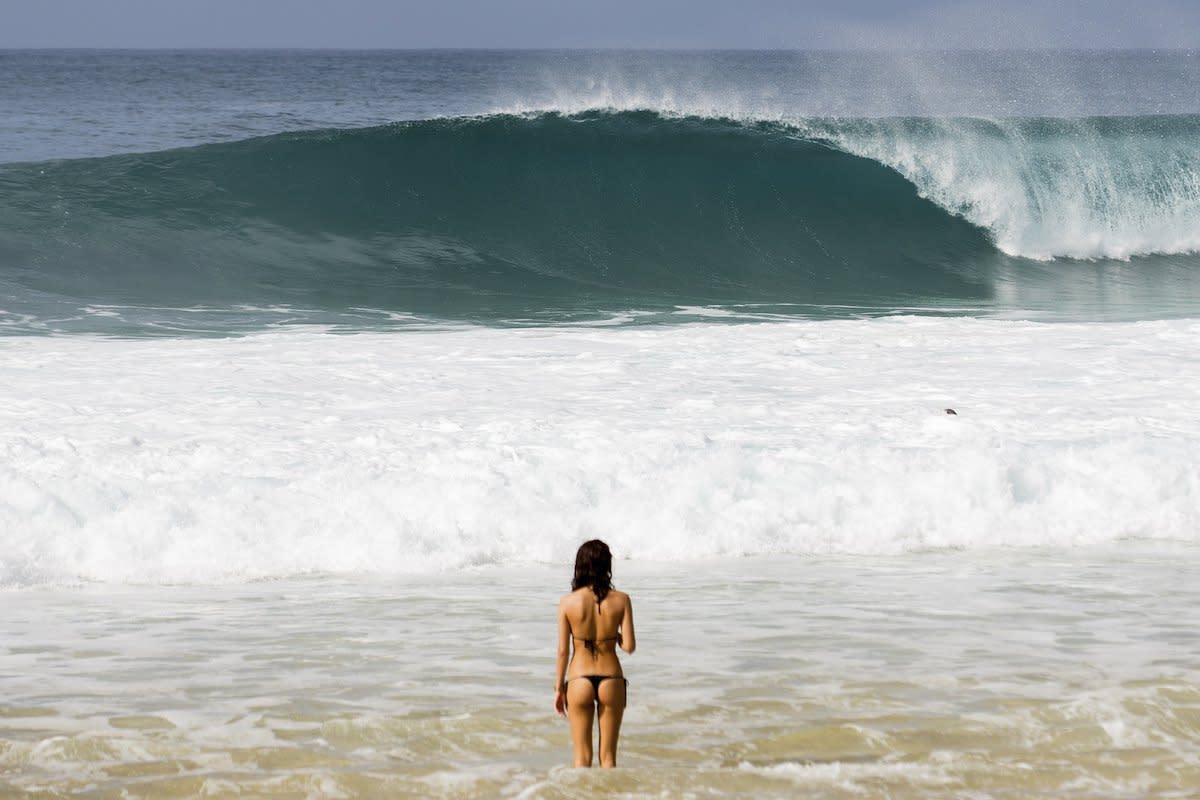 More on GrindTV
Surfer Paul Fisher goads with "Hippy Dick"
For access to exclusive gear videos, celebrity interviews, and more, subscribe on YouTube!