A Japanese climber will attempt to summit Mount Everest for a third time, which would be an impressive achievement at any age. But for Yuichiro Miura, it would be a monumental accomplishment. Because he's 80 years old.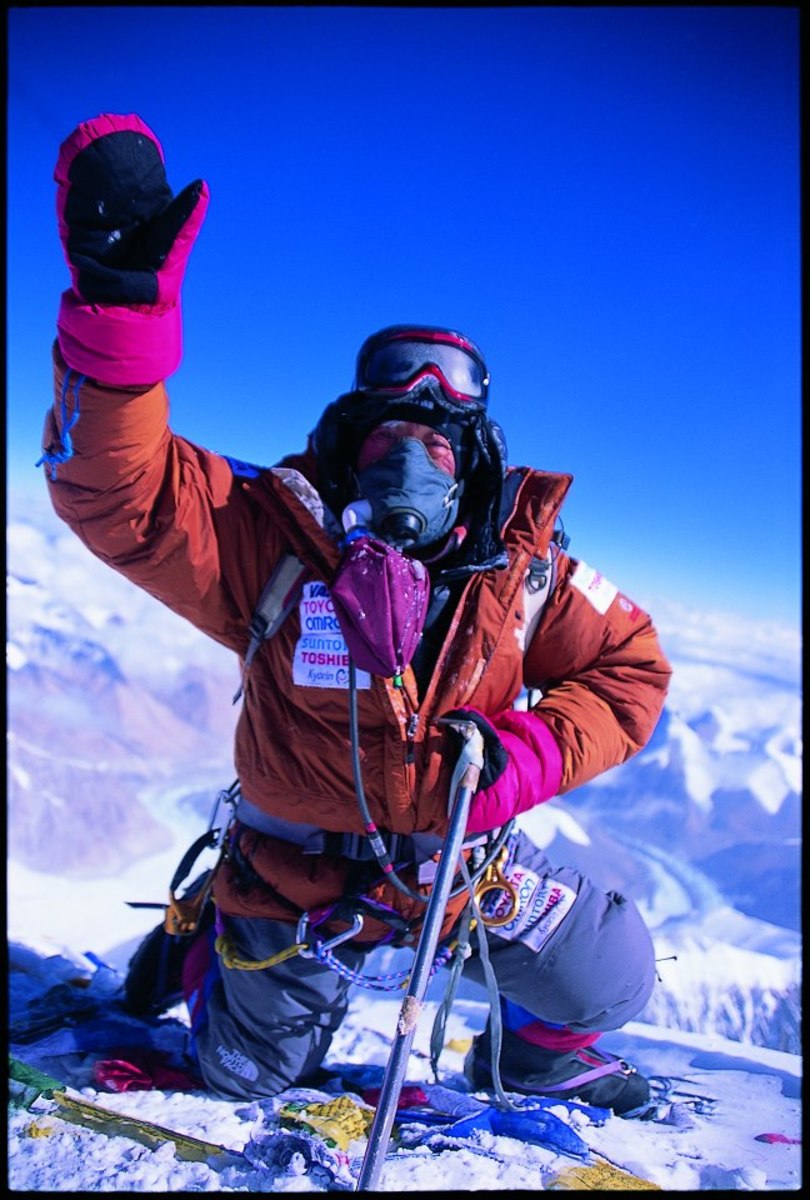 If he can succeed a third time, Miura will become the oldest person to climb the tallest mountain on Earth, recapturing the title he held previously at age 70.
The world record isn't the priority, though. He's more interested in "paying homage to the Mountain Goddess of Mother Nature Qomolangma," and participating in an anti-aging research project.
Since the oxygen content at the mountaintop is one-third what it is at sea level, Miura's lung capacity at the 29,029-foot summit would become the equivalent of someone 150 years old, according to the Miura Everest Anti-Aging Research Project team.
Exactly how the team, which includes a scientist from the Department of Aging Control Medicine at Juntendo University in Tokyo, deduced what the age of Miura's lung capacity would become at the highest point on Earth is not explained, however.
Here's more from the Miura Everest Anti-Aging Research Project:
When decreasing curve of aerobic fitness of aging is compared to subsidizing physical fitness by altitude, it tells that 80-year-old Yuichiro Miura's aerobic [read lung or oxygen] capacity may become as old as 150 years of age. This indicates that Yuichiro Miura climbing Everest at age of 80 must endure technical climbing at an age that is far beyond the age of the oldest women ever lived—Jeanne-Louise Calment, a French woman who lived until 122 years old.

 

In addition to aerobic capacity challenge, Yuichiro suffered from fractured pelvis and arrhythmia in the past 10 years. Since both of these injuries and illnesses are common among many elderly, his challenge to climb Everest is the challenge against age–Anti-Aging.

To scientifically study this anti-aging challenge, a research and doctor team led by [his son] Gota Miura has been formed.
Gota, a Ph.D. researcher at Juntendo University, will be Miura's climbing partner. The research team will monitor and study Miura's challenge and collaborate with Juntendo University, Kanoya University, and the University of Hiroshima.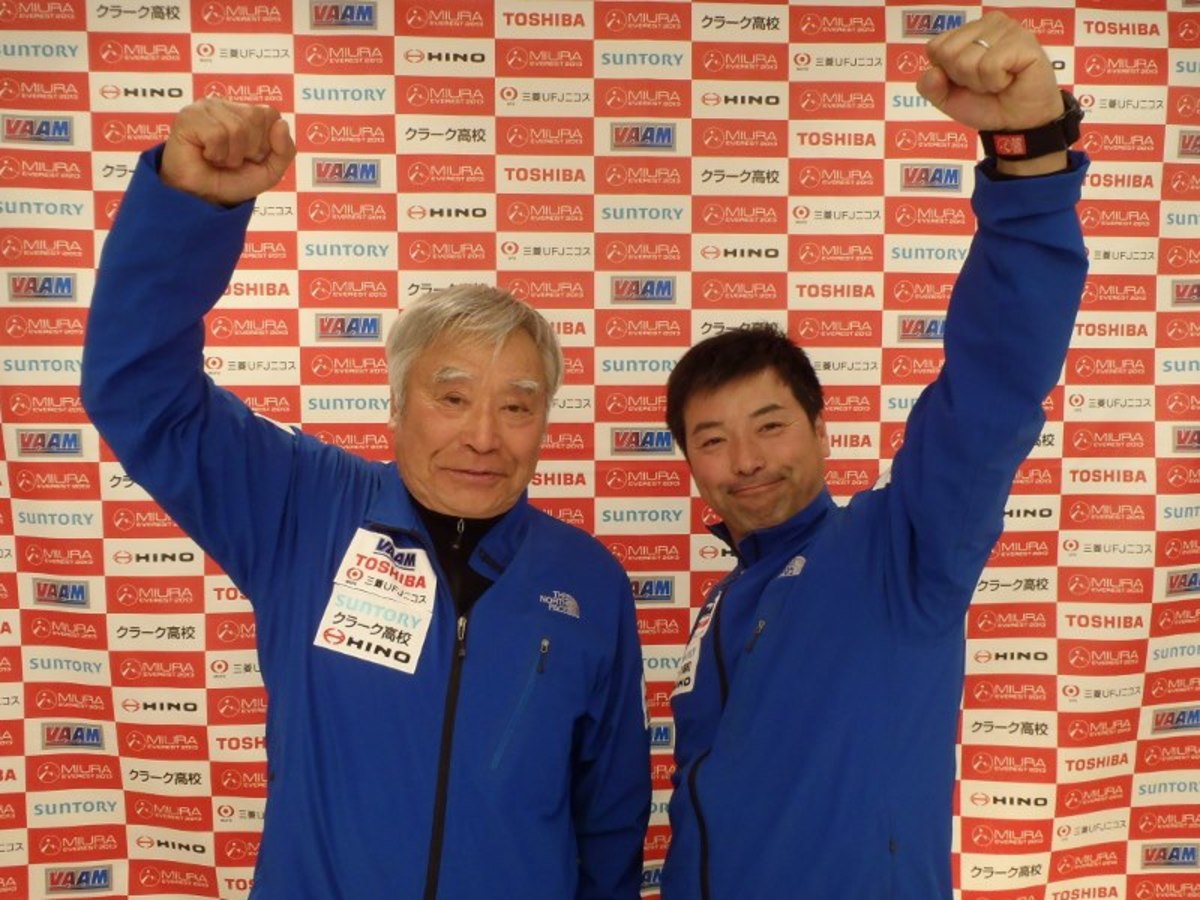 Is it possible for an 80-year-old to climb Mount Everest? Well, if an 80-year-old is going to do it, past history suggests Miura would be one of the best candidates.
In 2003 at age 70, Miura became the oldest person to scale Mount Everest. Four years later, fellow Japanese climber Katsusuke Yanagisawa broke the record at age 71.
Miura climbed Everest a second time in 2008 at age 75, just one day after Min Bahadur Sherchan of Nepal reached the top at age 76. So, Miura became the only man to summit Everest twice after becoming 70 years old.
It will be Sherchan's Guinness World Record Miura will be attempting to break. He was to travel to Kathmandu this week and begin climbing in May.
"When I was 75, I did it [a second time] and realized nothing is impossible," Miura said in Tokyo, Japan, last week, according to AFP via Discovery News. "Making another attempt at 80 will boost my courage, willpower, and motivation, bringing the ultimate anti-aging effect as a result."
Before you dismiss this attempt as being crazy—and we admit, it does sound crazy—know that Miura once made world headlines in 1970 by becoming the first to ski down Everest from a point at 26,246 feet in the South Col with the aid of a parachute. And that his father, Keizo, who lived to age 101, skied down 15,781-foot Mont Blanc in Western Europe—at age 99.
What exactly will be gleaned from the anti-aging study is unclear, but if Miura is able to summit Mount Everest at age 80, surely it'll be an inspiration to octogenarians everywhere.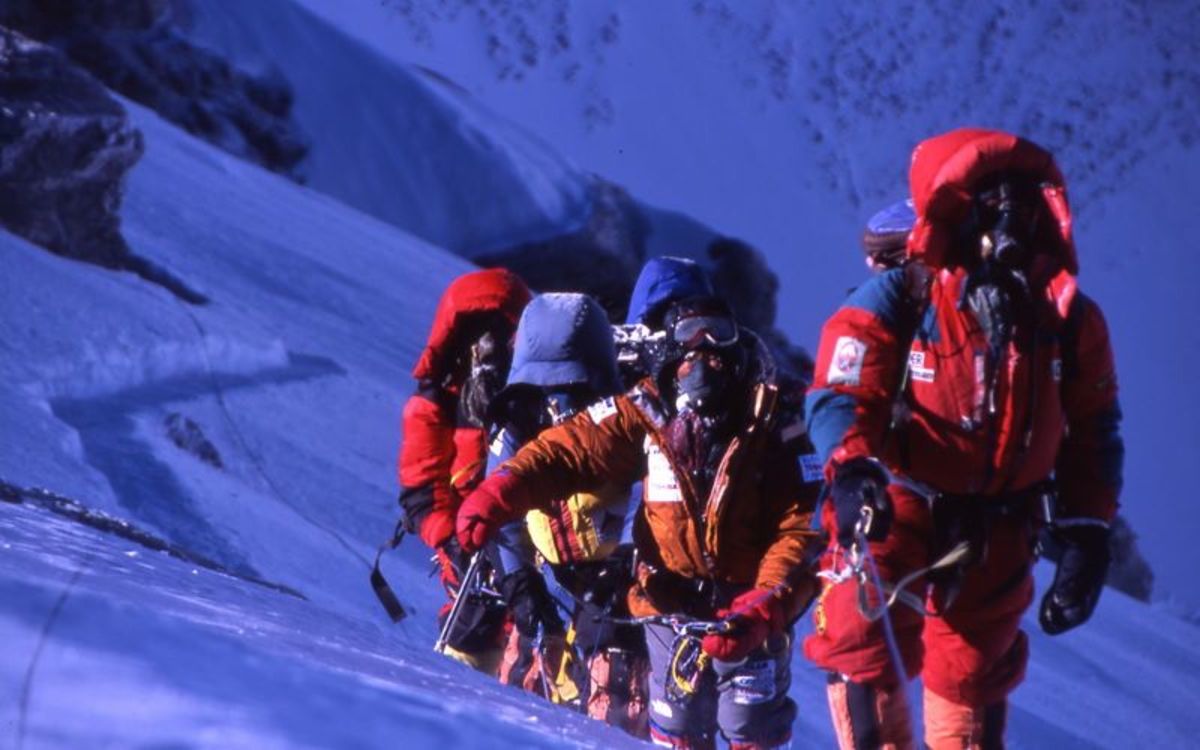 Photos are from the Yuichiro Miura Everest 2013 Facebook page. 
For access to exclusive gear videos, celebrity interviews, and more, subscribe on YouTube!