Keith Lynch, doing what many only dream about, left his office cubicle, climbed into a canoe and paddled off on an adventure of a lifetime, one that would probably even impress the likes of Lewis and Clark.
Lynch, 43, with nearly no canoeing experience, quit his financial desk job and embarked on a 4,000-mile canoe trip from Twin Bridges, Montana, to his hometown of Dallas, Texas, navigating six rivers and completing the journey in 180 days, according to his website and the Dallas Morning News.
"I felt like I wanted to take an adventure, and I've always gravitated towards individuals who have taken trips," Lynch told CW33 KDAF-TV shortly after ending his journey. "I've always been inspired by Lewis and Clark, and you put it all in a blender and here I am."
KDAF-TV's has a video report about his accomplishment:
Some 50 family members and friends lined the bank of the Trinity River near Margaret Hunt Hill Bridge to welcome Lynch home on Saturday. One former co-worker looked at Lynch and mused, "I don't even recognize him. Where did the other half of you go?"
Lynch, who went from weighing 190 pounds to 138 pounds, paddled along the Beaverhead, Jefferson, Missouri, Mississippi, Red, and Trinity rivers.
He camped along the river and ate cans of SpaghettiOs, slept in a bed 20 nights when "river angels" took him in, took two, four-day breaks when his wife came to visit along the route, and met and enjoyed the kindness of many strangers along the way. To be sure, there were difficult times.
Four days into his journey, his canoe capsized when the current carried him into a railroad trestle sideways. He swam for his life as the canoe and his belongings floated away.
Local canoeing and kayaking enthusiasts heard what happened and rallied to Lynch's aid, tracking down his canoe and dry-bagged possessions, and buying him new provisions.
Norm Miller of Livingston, Montana, was one of the helpers who ended up tracking Lynch's progress online and drove to Dallas for the welcome home.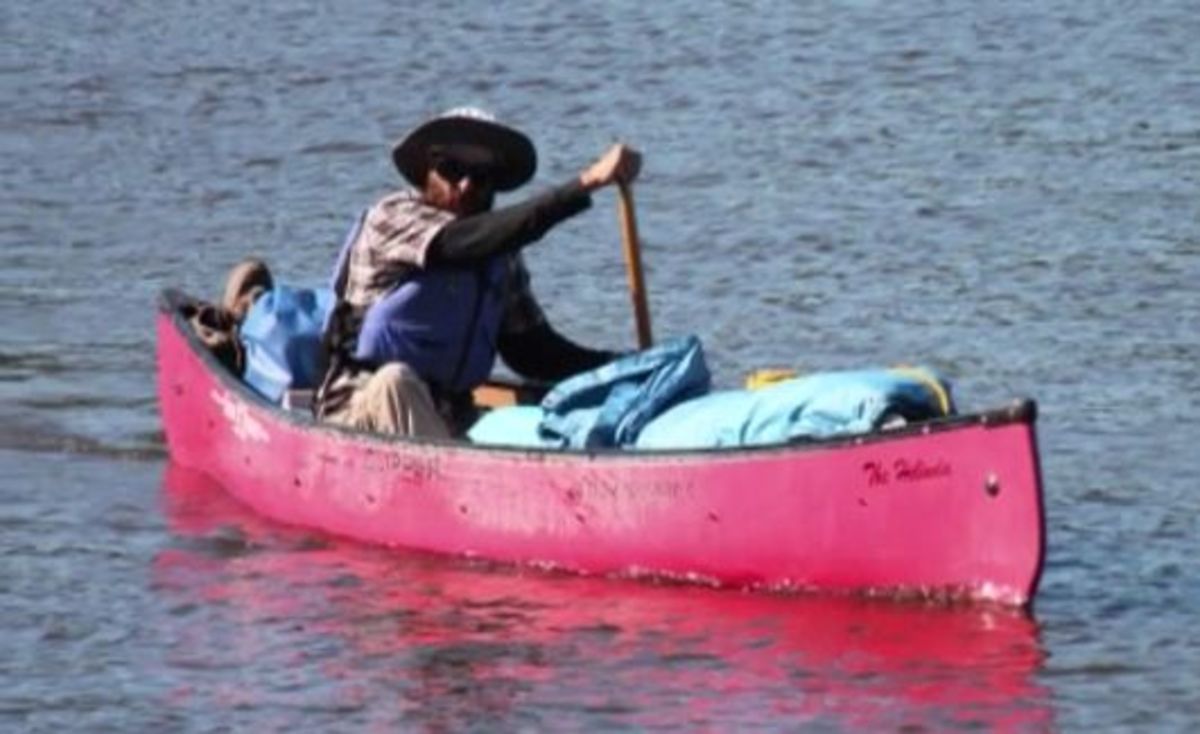 Another rough stretch Lynch endured was 500 miles along the Red River in which he was required to paddle upstream, often in rainy, windy, and cold conditions. It was a section that was also isolated from civilization.
"It was just a mental grind," Lynch told GrindTV Outdoor. "To paddle upstream day after day after day, and deal with the current and the shallowness, and then the weather turned really cold for a stretch, and then it got more shallow, and I was dragging my boat for periods. The current would be really strong at times.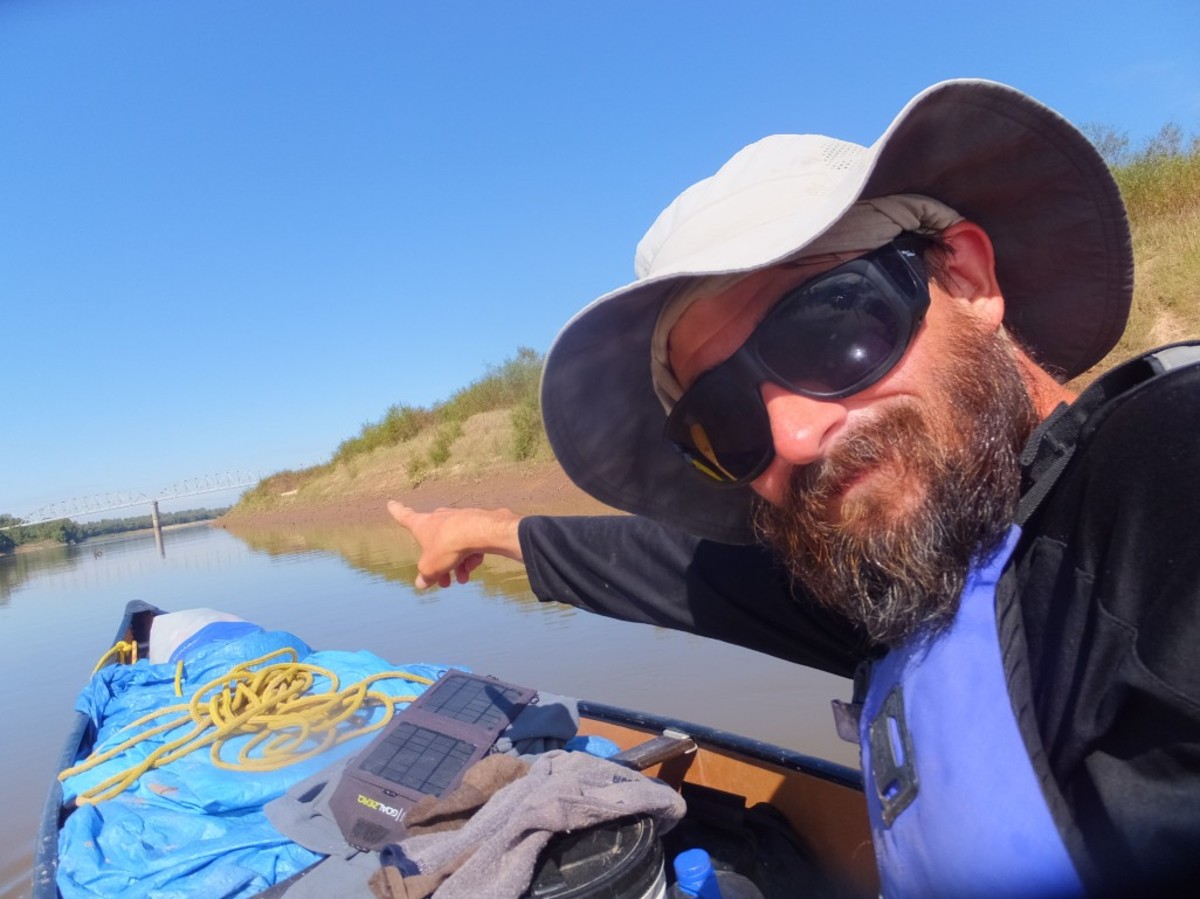 "[He thought] each hour I'm getting closer, each day I'm getting closer, each bend of the river I'm getting closer. You have to have an upstream mindset otherwise it's probably not going to work. It can be a mental grind no doubt about it."
Finally, overcoming all the difficulties, Lynch paddled into Dallas. He raised his paddle in triumph.
Afterward, Lynch told KDAF that he'll always remember the generosity of people who assisted him along the way, saying the lengths that people went to help him was humbling.
"I think I've always been a generous person, or I've tried to be a generous person," Lynch told KDAF. "I think I'll continue to do that and hopefully I can reach out more and help people."
Follow David Strege on Facebook 
More from GrindTV
10 tips for rafting the Grand Canyon
Was SUP paddler too close to blue whale?
For access to exclusive gear videos, celebrity interviews, and more, subscribe on YouTube!