Florida doesn't get enough credit. The Sunshine State gets flack for being humid, hot and way too flat — both the waves and the terrain.
Not so fast, say the outdoor enthusiasts who hail from our southernmost contiguous state.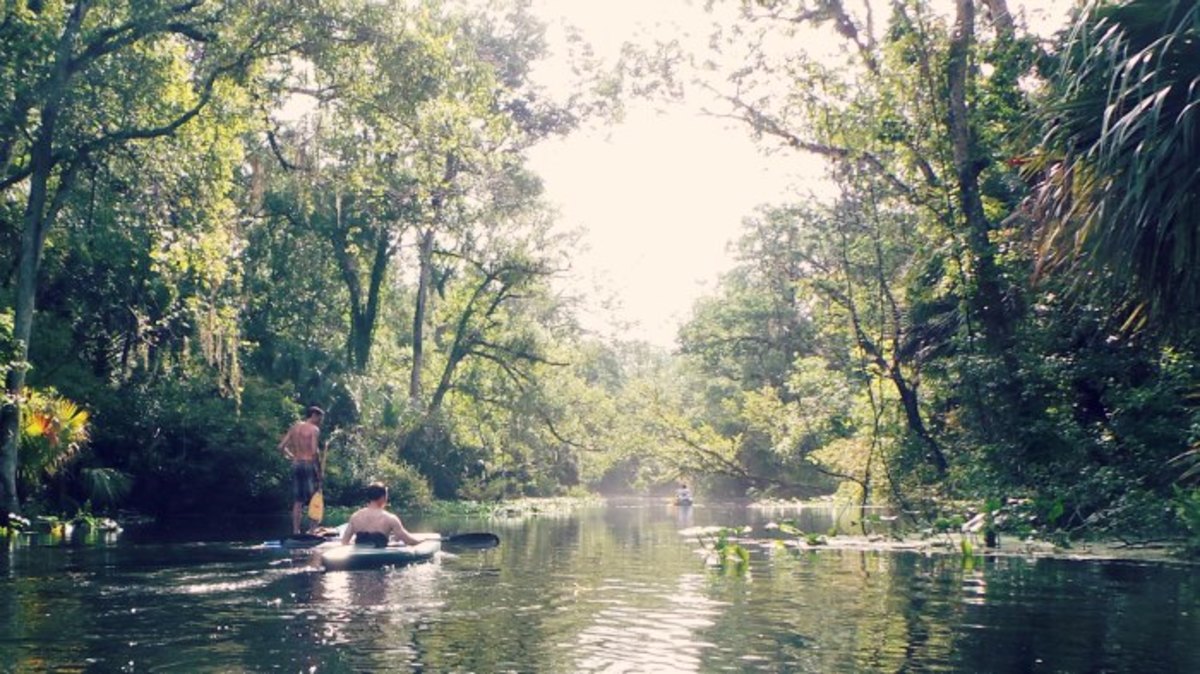 "The airboat rides, baby gator exhibits, fishing, people watching, the surfing — you can't go wrong with a little Southern fun," contends Billabong surfer and musician Lindsay Perry.
RELATED: 5 amazing under-the-radar travel destinations to explore this year
We tapped Perry, climber Katie Boué and Bro'd Trip blogger Justin Fricke — each of them with roots sown in Floridian soil — to give us the best hidden gems of adventure in their home state. Here's what's on their list.
Go surfing at New Smyrna Beach
Easily the most reliable break in Florida, it's no wonder New Smyrna has become one of the East Coast's biggest surf factories, churning out World Tour talent (or at least hardcore surfers who perform like it).
The sharky waters may be backdropped by tropical storms and colorful condos, but the sandy bottom and fun waves make this surf spot (Perry's own) a must-stop when you have a board in tow.
Scuba dive inside an underwater cave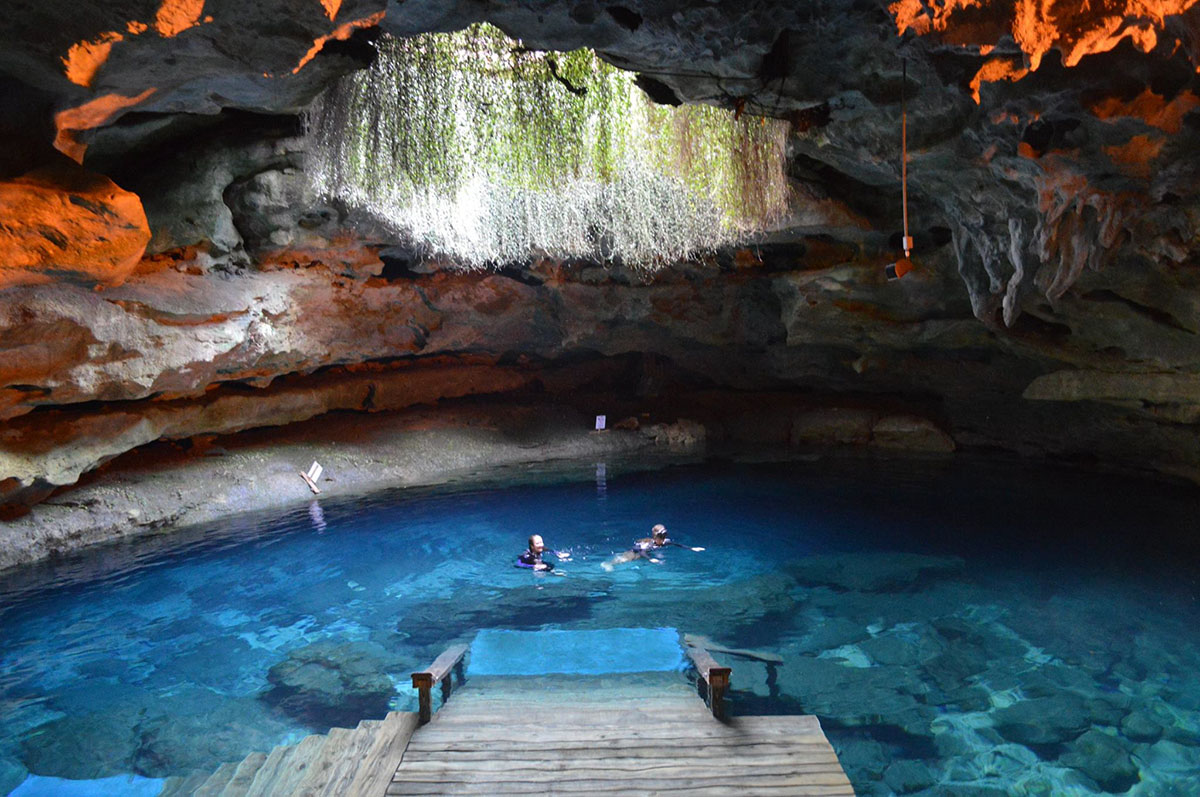 There's a sign posted deep inside Ginnie Springs with an illustrated Grim Reaper cartoon that reads, "Stop. Prevent your death. Go no farther."
Such is the danger of scuba diving inside one of Florida's many underwater caverns — which, you might argue, just adds to the thrill. Thousands of divers have traveled from around the world to send bubbles up from the bottom of Ginnie Springs, a crystal-clear freshwater cave system that was a favorite of aquatic explorer Jacques Cousteau.
RELATED: Discover the hidden underwater caves of El Toh in this astonishing video
Another hot spot is Devil's Den, an underground spring inside a dry cave where you'll find the remains of prehistoric animals and even some of the earliest human fossils.
Go mountain biking at Santos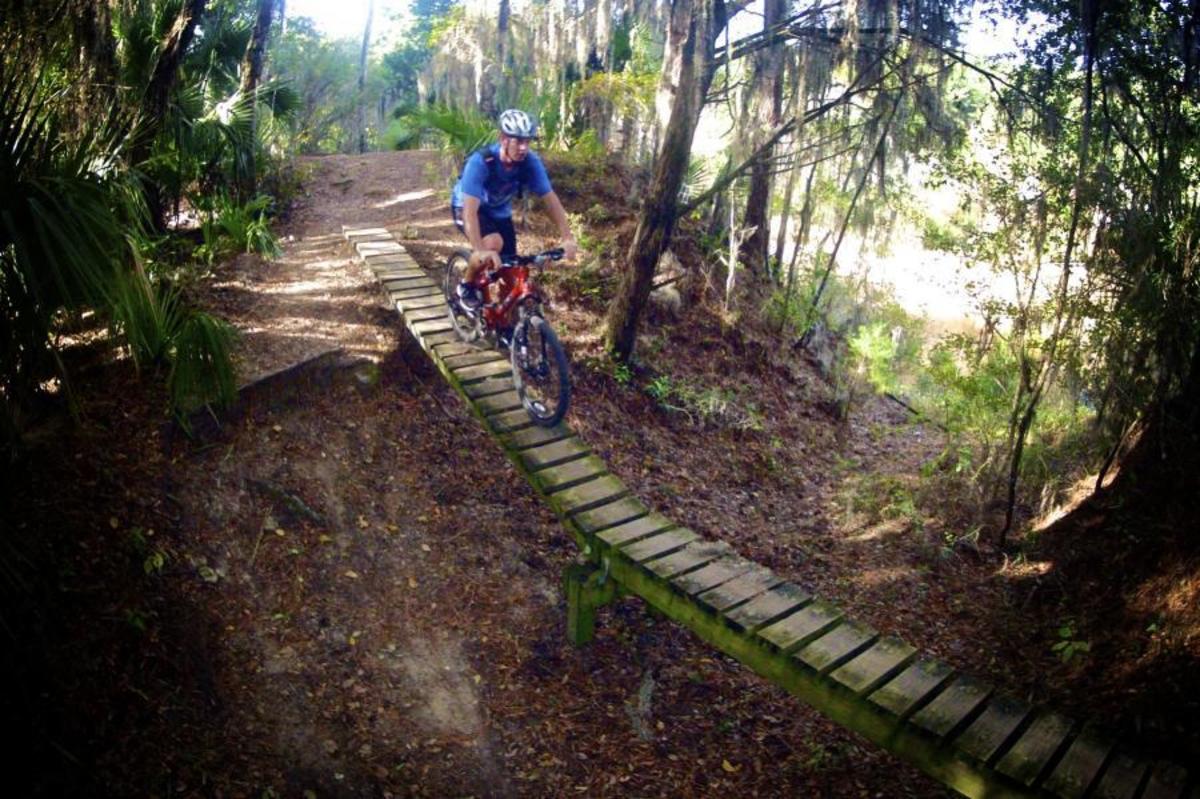 The swampy, alligator-infested Everglades National Park might not be as popular for bikers as, say, Moab, but the 15-mile Shark Valley bike trail is jam-packed with enough wildlife to make it worth the trip.
If you're more into biking of the off-road variety, check out Santos, the largest and best-known mountain biking park in the Ocala, Florida, area. The toughest trails in the 81,290-acre park are found circled around two abandoned mining pits, but there are enough trails here to get lost for days on.
Kayak with alligators in the Everglades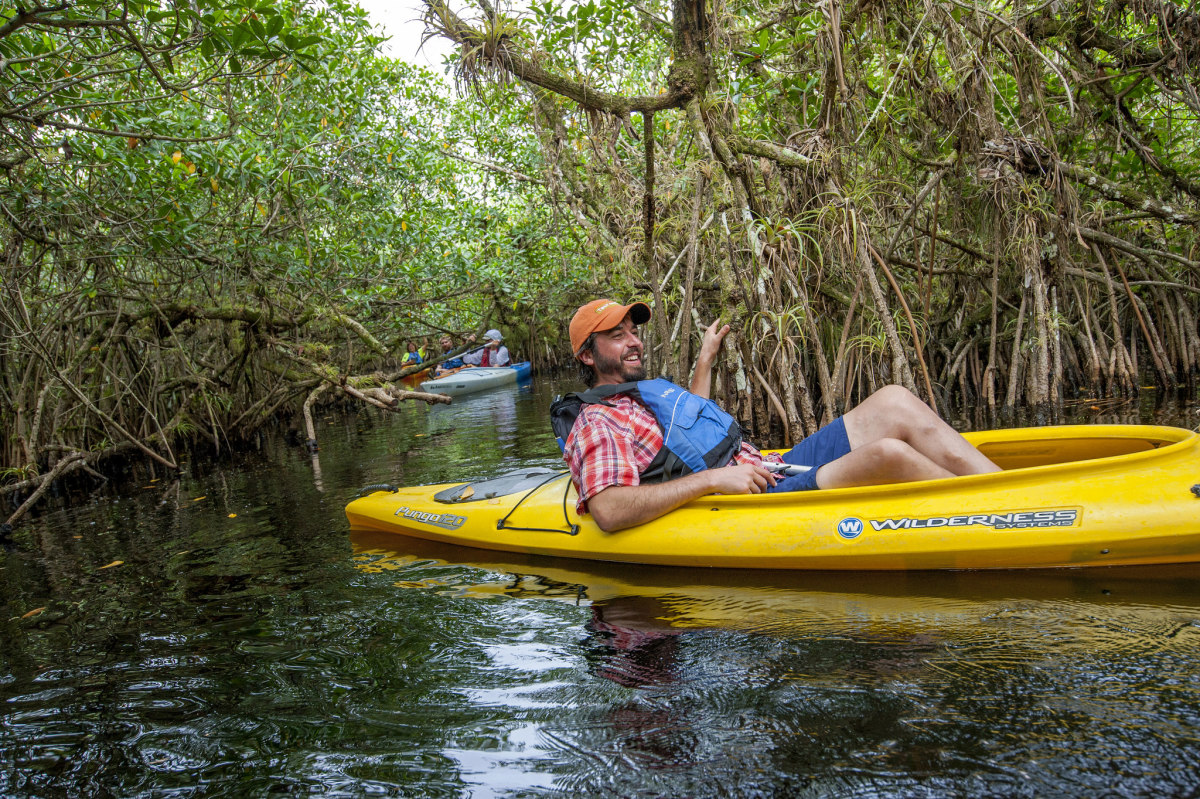 Hot? Sure. Buggy? Yes. Beautiful? Definitely. Nine Mile Pond in Everglades National Park is one of the best places to get up close and personal with a gator. The kayaking trail has two versions: the 5.2-mile loop and the shortcut. Both cut through a freshwater marsh and dump you out in the middle of a crowded alligator habitat.
Just be careful launching; gators often line the pond's shores when the sun is shining. For more northern-based options, check out Wekiwa Springs or Rock Springs, where you can take a freshwater dip when you're done paddling.
Hike the Florida Trail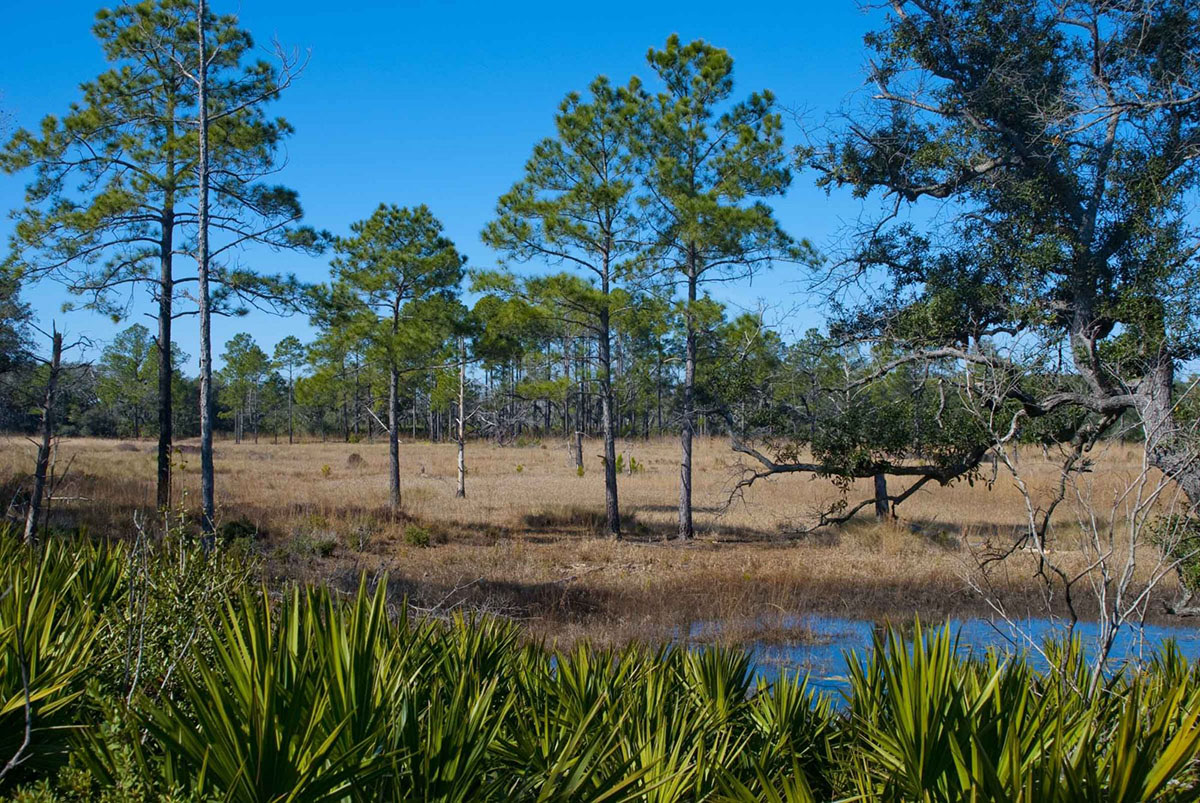 One of 11 National Scenic Trails in the U.S., the Florida Trail runs approximately 1,300 miles between Big Cypress National Preserve and Gulf Islands National Seashore. Depending on where you start, you might take in the Big Cypress Swamp (which resembles an African savanna with pockets of rainforests), the oak forests of Kissimmee or the white sand beaches of Pensacola Bay.
Looking for more of a day trip? Check out Blowing Rocks Preserve, where you can watch waves break against the limestone and maybe spot a loggerhead sea turtle on the beach.
Swim with manatees or snorkel the reefs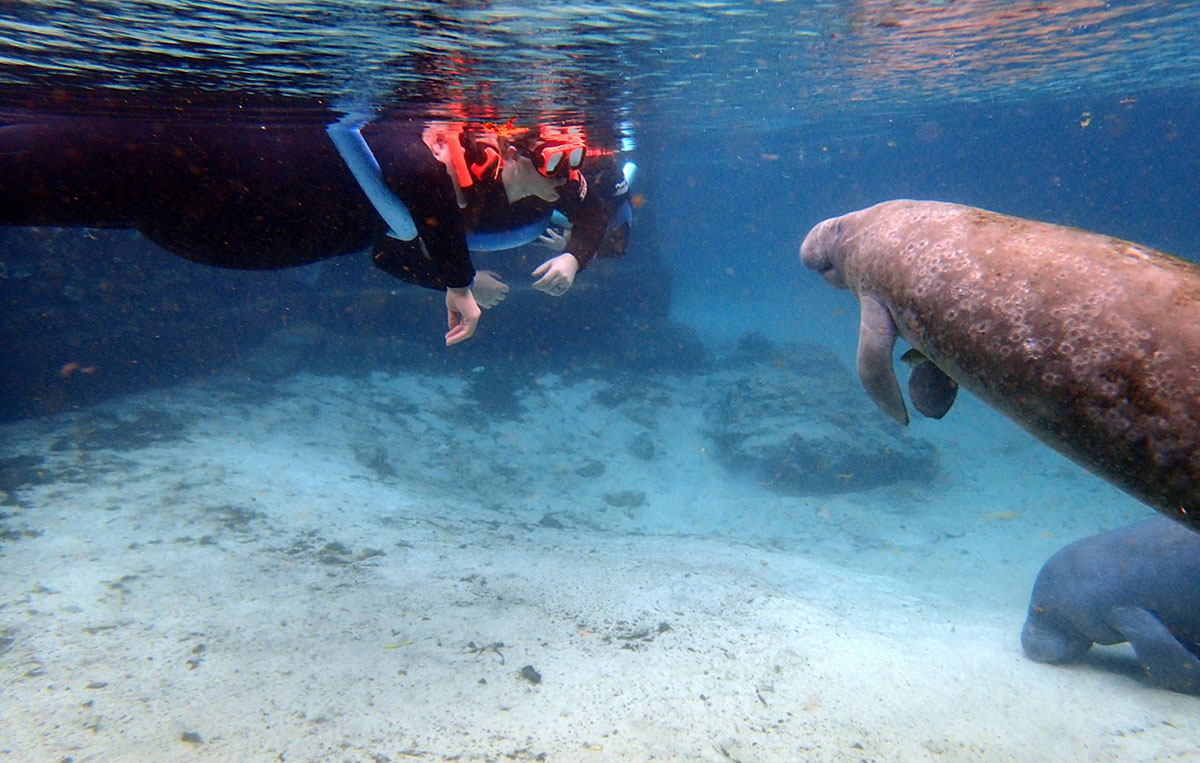 Known as the "sea cow," the endangered manatee is naturally playful and inquisitive. Want to swim with one? Then you'll need to head to Florida; there is no other location in the United States where an up-close-and-personal encounter is allowed.
RELATED: Going to Key West? Here are 5 things you have to try
There are a few outfitters available to guide you on a quiet snorkel session alongside the mammals in the 72-degree Florida freshwater. More interested in swimming near groupers the size of a VW bus? Barracuda? Porpoise? Head for the Florida Keys; the island chain is home to the continental U.S.'s only living coral barrier reef.
For access to exclusive gear videos, celebrity interviews, and more, subscribe on YouTube!