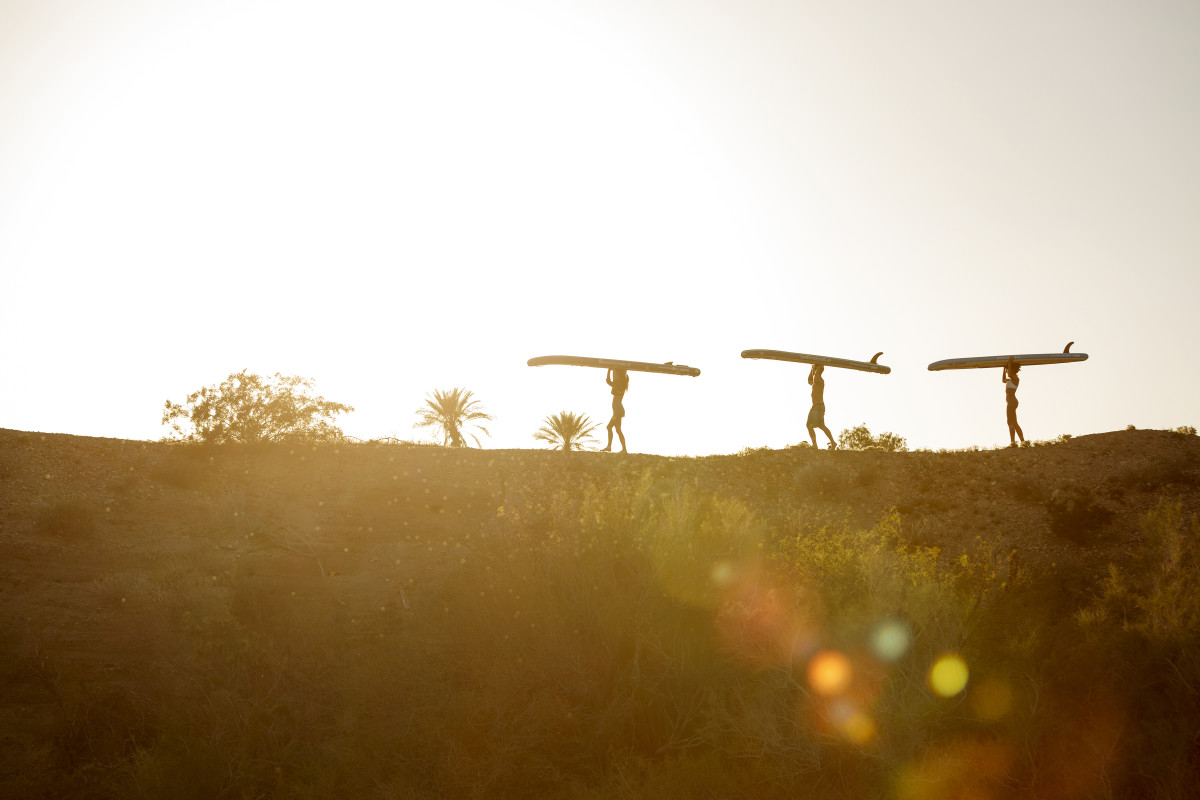 The lake was quiet – eerily calm. I watched as the sun bathed the jagged ridgelines that hovered far above the shorelines. I envisioned Lake Havasu to be far different than this.
When a friend reached out asking if I wanted to go on a paddle trip here, I was, admittedly, a bit skeptical. From what I knew, Arizona's Lake Havasu was a party mecca; I envisioned drunken debauchery, spring breakers spilling out of houseboats stacked on top of one another, the kind of place you might go for a good time, but not necessarily a retreat to feel immersed in nature.
Still, I went.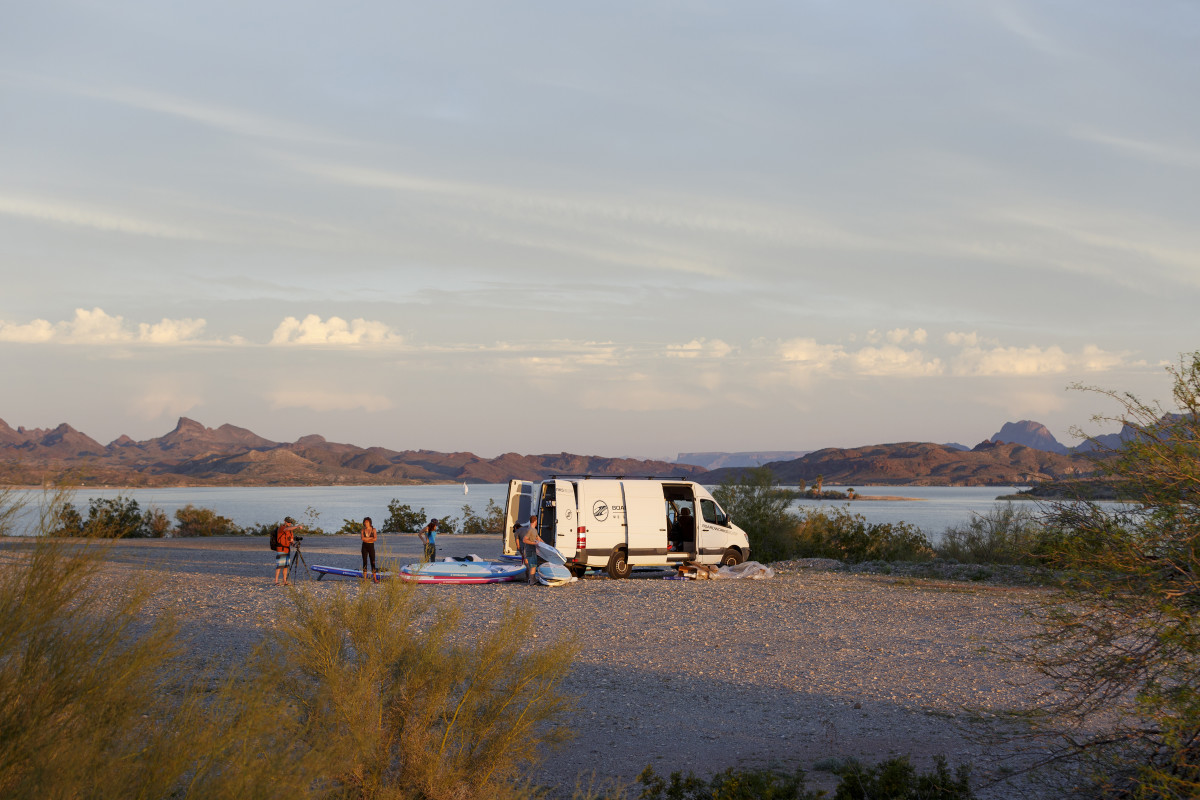 We picked up the boat that served as our home for the next four days and left to explore. In search of secluded areas, we bypassed coves that looked too crowded for our liking.
I didn't realize how big this lake is. In fact, it's not a lake – but a 45-mile long reservoir fed by the Colorado river, straddling the borders of both California and Arizona. We kept driving, discovering that finding options for places to dock alone was not as difficult as we thought.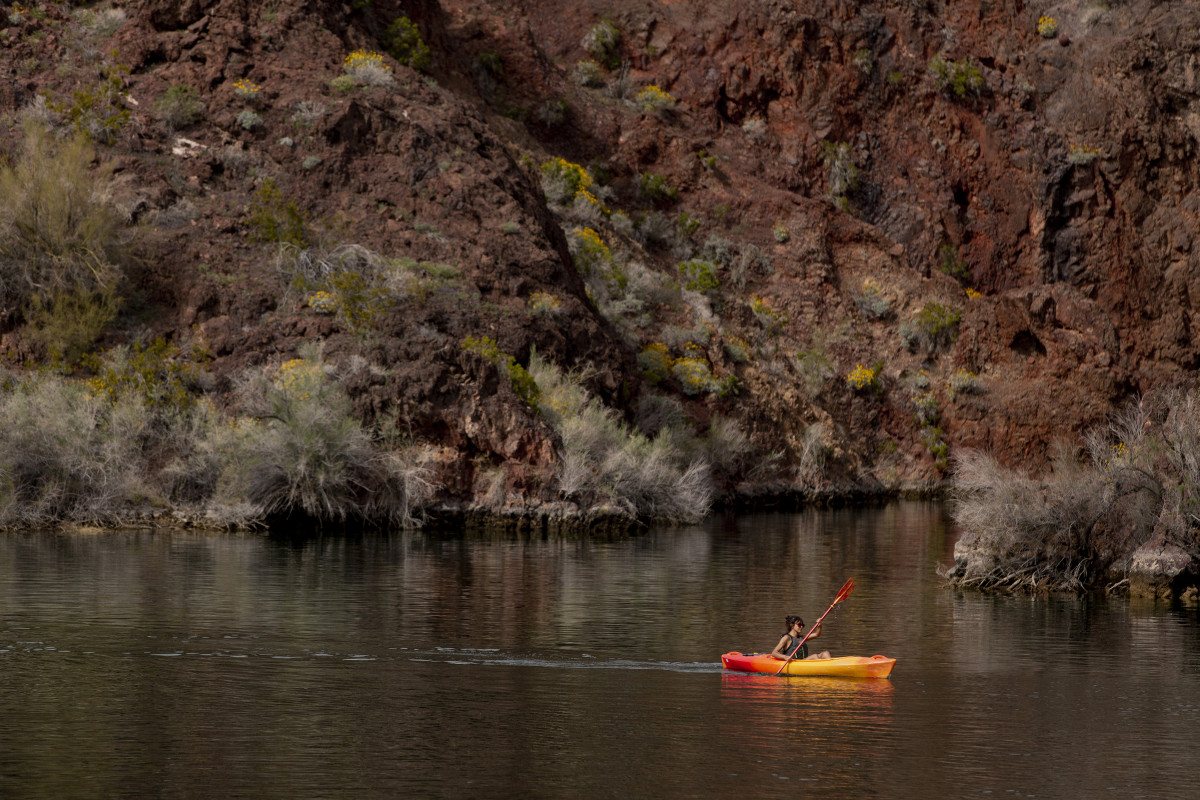 Also to my surprise was the diversity of the flora and fauna. To the north of the lake is Havasu National Wildlife Refuge, 37,515 acres of protected area including 300 miles of shoreline and over 30 river miles.
It preserves habitat areas for animals like the peregrine falcon (a once endangered species), desert bighorn sheep, southwestern willow flycatcher (a threatened species) and more.
To the south, the Bill Williams River National Wildlife Refuge spans across over 6,000 acres of willow and cottonwood forests, blackrock mountains, marshes and grasslands.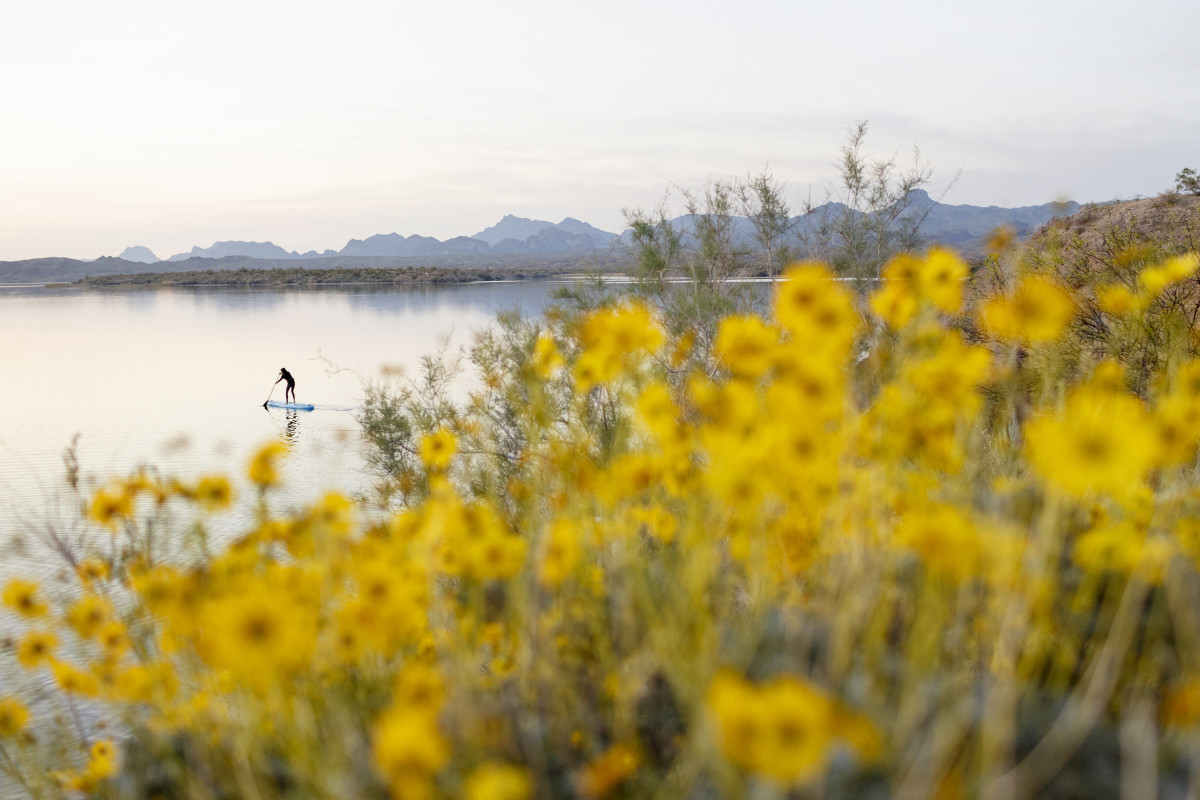 The hillsides, covered in an array of flowers in bloom after some healthy rainfall, were a beautiful blend of Mojave and Sonoran desert plants. Flowering cacti, yellow bells, fairy dusters and purple sage littered the faces of the surrounding Mojave Mountains.
Inside the boundaries of all that natural beauty is a secret mecca of outdoor activities. The number of things to do felt endless, with opportunities to bike, hike, paddle, camp, swim and even climb, it was more than we could fit into our short trip.
We came to kayak and SUP, navigating narrow inlets and marshes, and jumping in the refreshingly winter-chilled waters when it got too hot.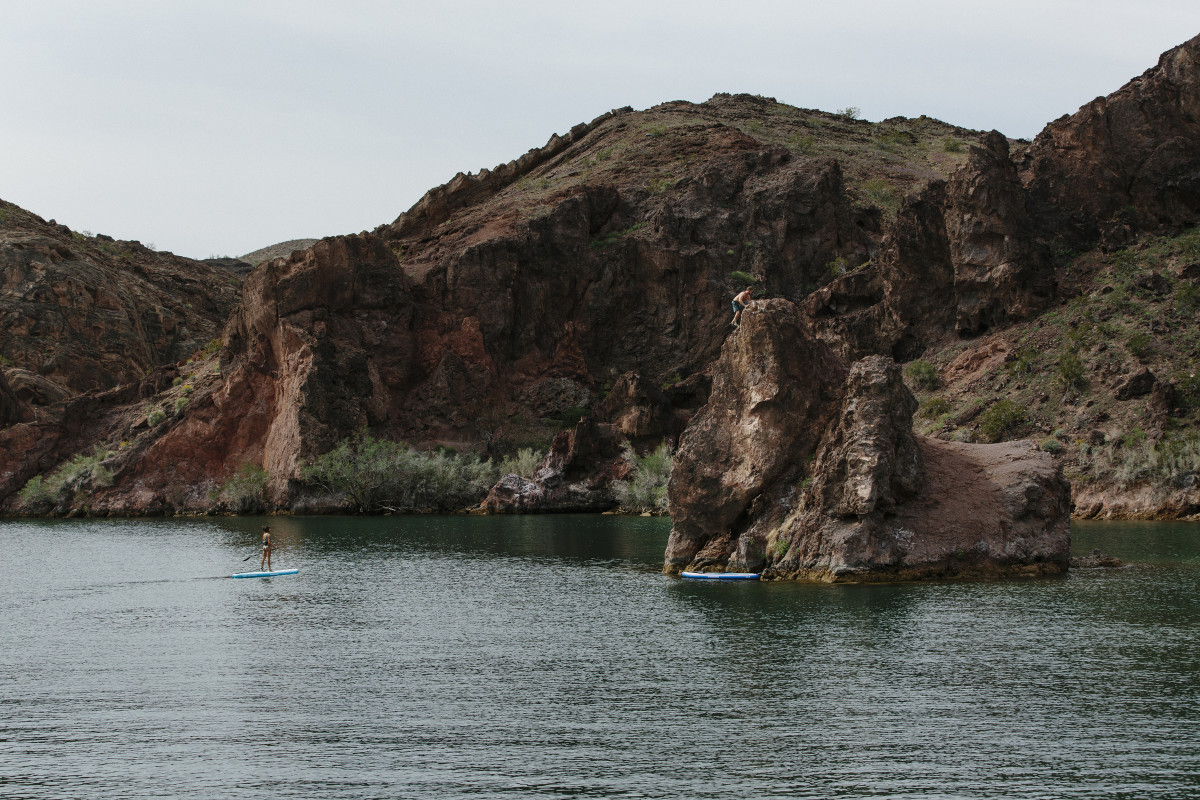 The kayaks let us go deeper into canyons that larger boats couldn't access, and SUPs were the perfect aids in our hunt for rocks to scramble. In such a popular travel destination, it feels victorious to discover places void of people. Still, our rock climbing site was one that we felt almost guilty having all to ourselves.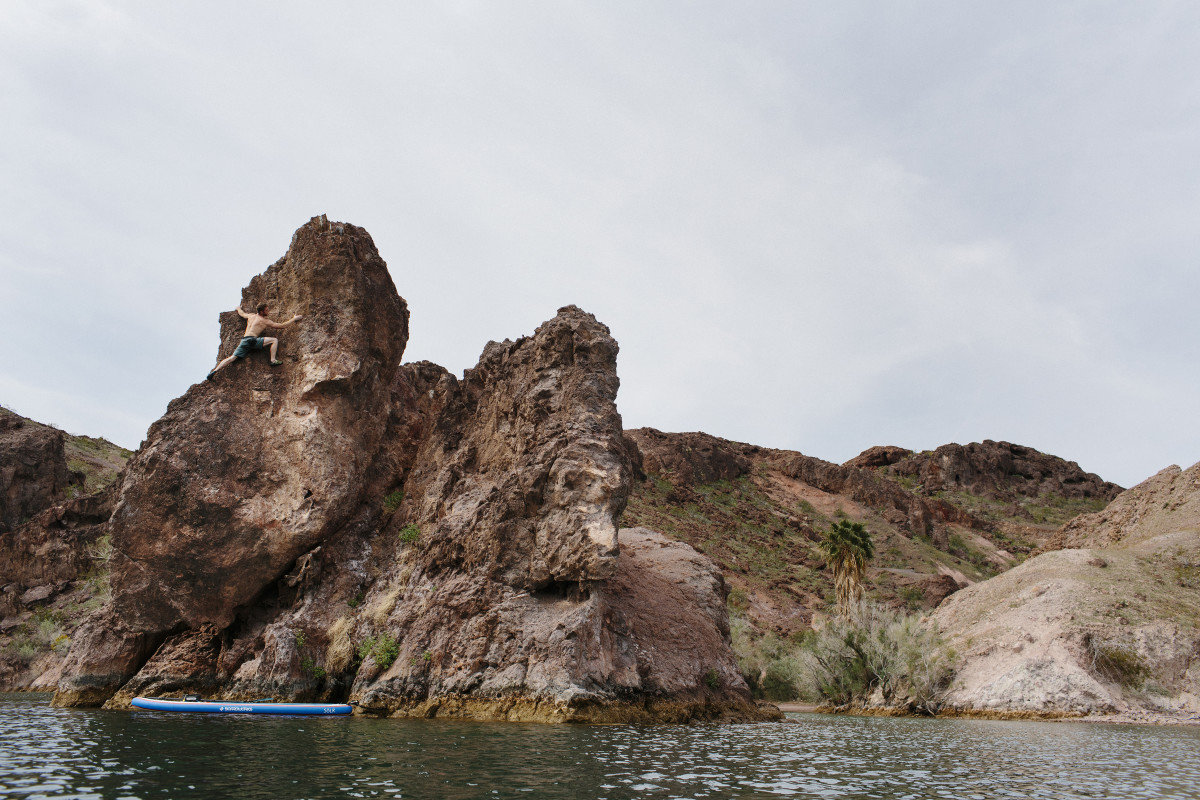 Several species of fish make their home in this area, making it the location of over 30 fishing tournaments a year. Many types of bass, sunfish, trout and catfish are abundant almost all year-round, but it wasn't always like that. Since 1992, Lake Havasu has worked hard to enhance its fish populations, executing one of the largest and most successful fish habitat improvement projects ever undertaken in the U.S.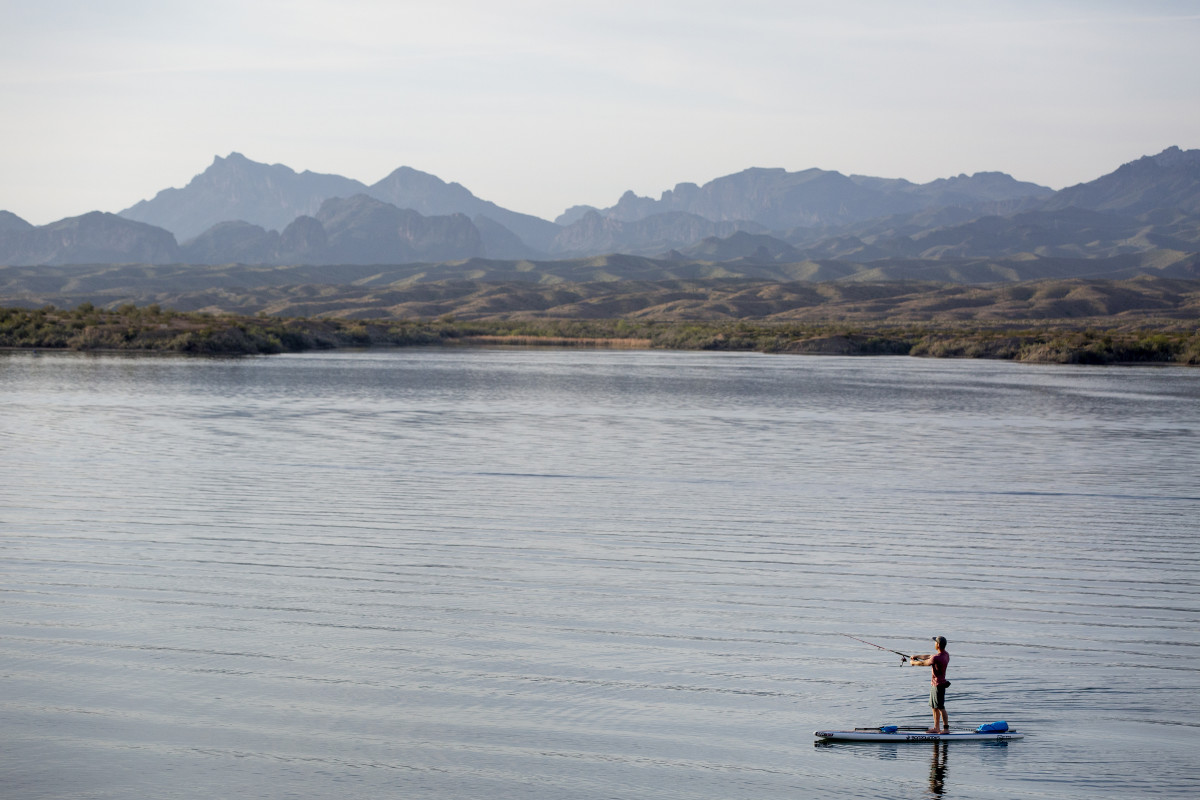 While there is a reason this place has been deemed one of "America's Greatest Party Lakes," our experience proved that Lake Havasu can be whatever you make it. Paddling, swimming, climbing, and just being still, we were off the grid, enjoying freedom and solitude.
All photos by Beth Price.
For access to exclusive gear videos, celebrity interviews, and more, subscribe on YouTube!