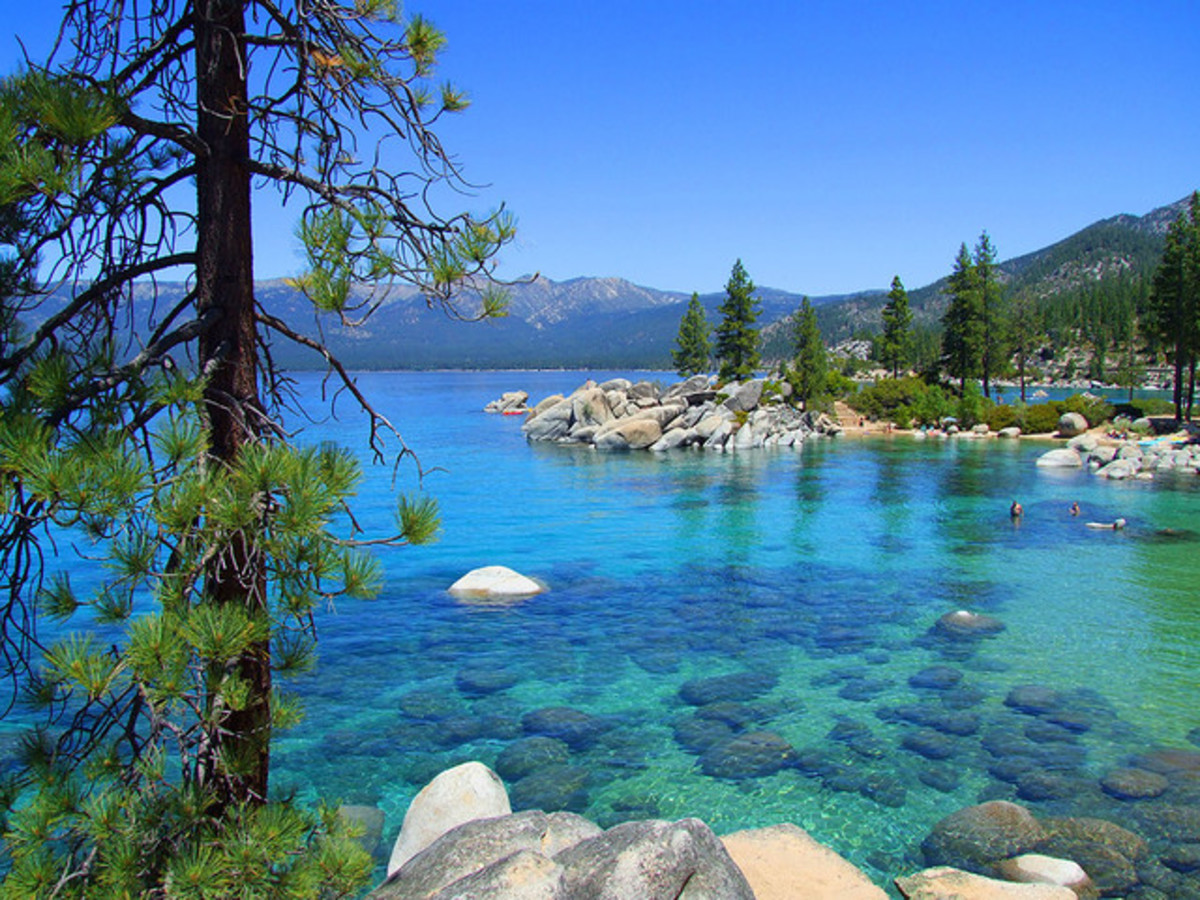 Anytime is a great time to visit Lake Tahoe, the largest alpine lake in North America often referred to as the Jewel of the Sierra. What's not to like? It offers world-class skiing and snowboarding in the winter and world-class water sports in the summer, which is only a slice of the activities available to visitors.
Truly Lake Tahoe is a world-class year-round resort destination, and, understandably, very popular, meaning it can get a bit crowded at times.
Which is why visiting Lake Tahoe in the fall ought to be a serious consideration.
"It is definitely an advantage to come in the fall, or off season," Linda du Plooy of Heavenly Valley Lodge Bed & Breakfast in South Lake Tahoe told GrindTV Outdoor.
"Many properties offer off-season specials or lower prices. Tahoe is definitely less crowded and it is easier to get into parking areas for sightseeing and even popular restaurants. The pace is more relaxed and less hectic."
Less crowded is definitely near the top of the list of reasons for visiting Lake Tahoe in the fall. Here are 5 more:
1. Spawning salmon, Taylor Creek: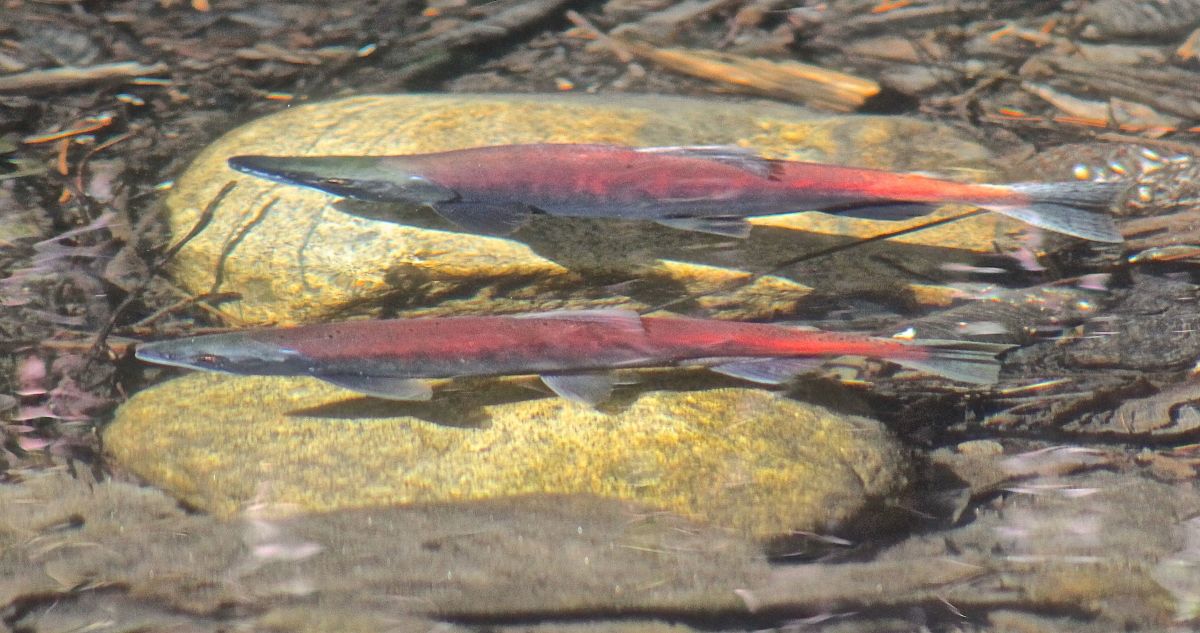 With cooler water temperatures comes the instinctive urge for the kokanee salmon to leave the lake and go up stream to spawn. If you time it right, there will be so many kokanee salmon in the creek you could practically walk across them to the other side.
Taylor Creek, one of 63 Lake Tahoe tributaries, is located at the south end of the lake and is used by 95 percent of the kokanee salmon population each fall.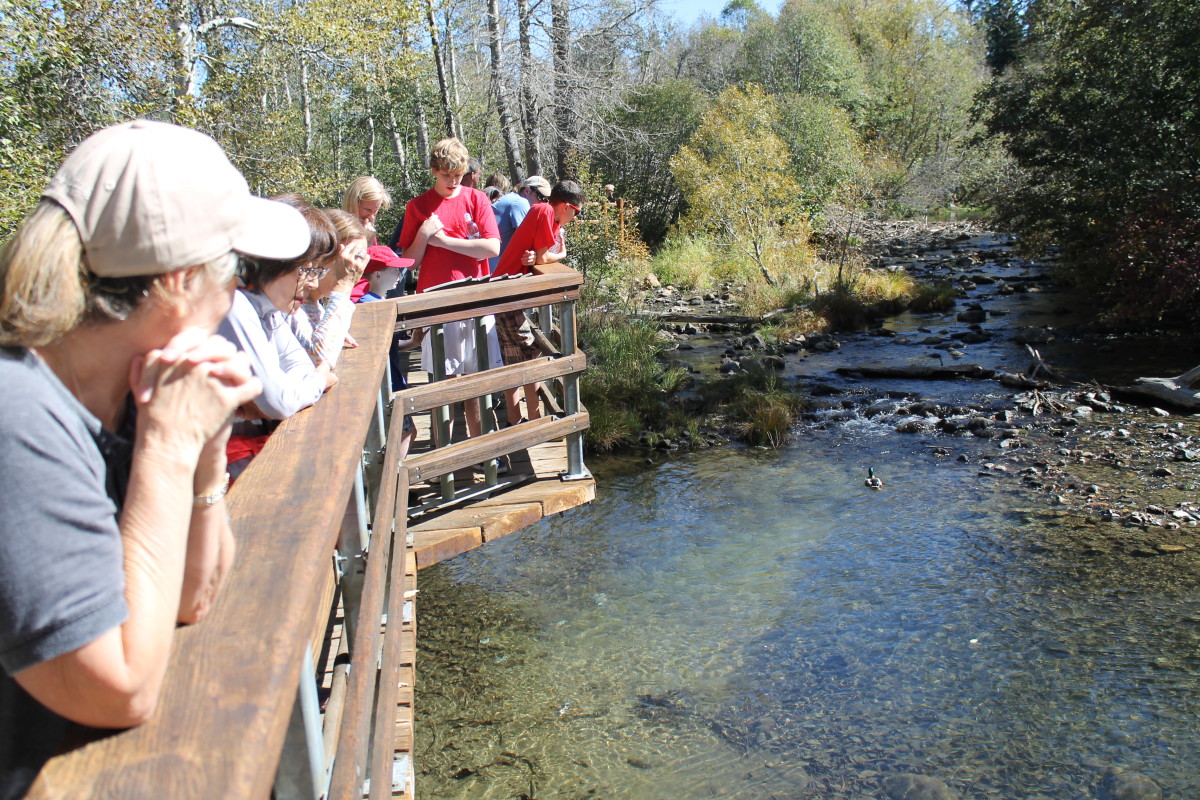 From the Taylor Creek Visitor center, tourists can take the easy walk along the Rainbow Trail and view the kokanee salmon spawning or moving up stream.
Halfway down the trail is a Stream Profile Chamber where you get underwater views of the kokanee salmon, the land-locked relative of the sockeye salmon native to the Pacific Northwest. You'll also see a few trout.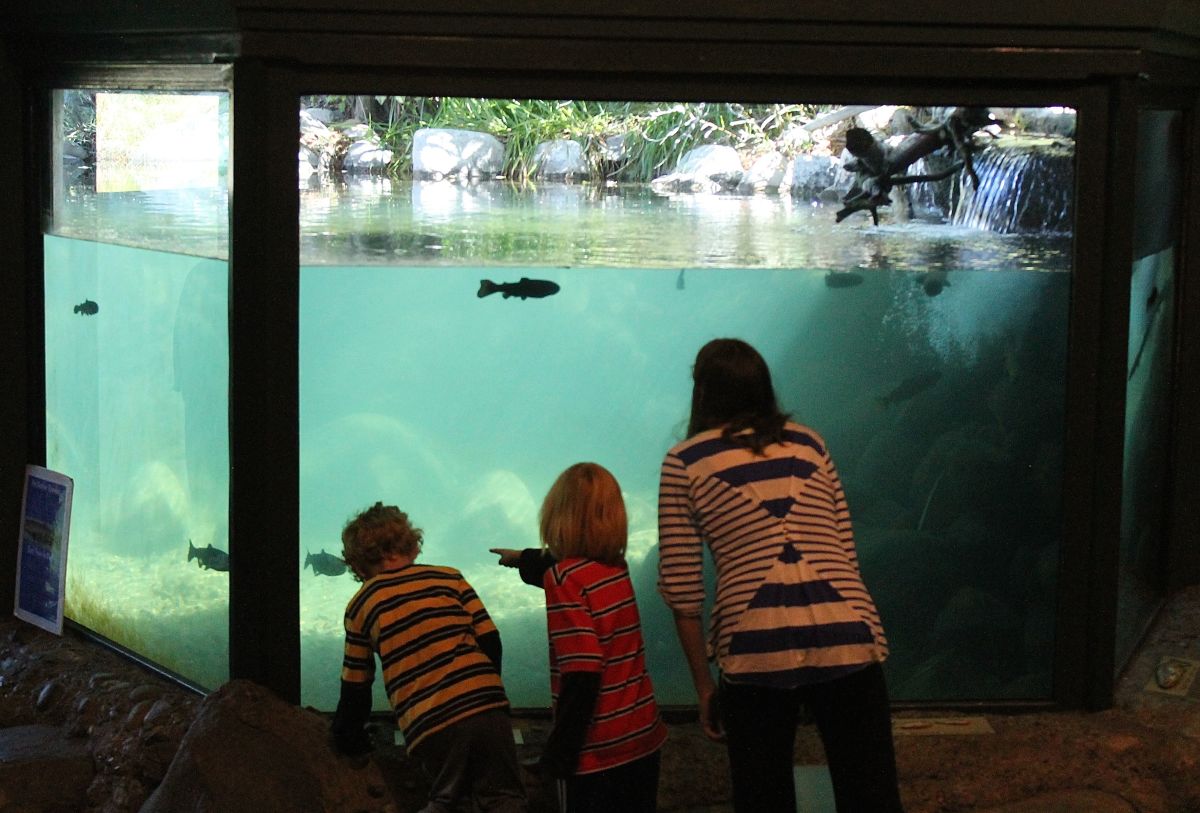 The numbers of kokanee using Taylor Creek varies from year to year depending on predators, winter temperatures, and flooding during egg incubation. Estimates range from 20,000 to 80,000.
There's a chance you might encounter bears at Taylor Creek. Officials urge that you keep your distance.
Timing is everything at Taylor Creek. You'd much rather visit at the beginning or middle of the October salmon run. Catch the tail end and it does get a bit stinky with the dying, spawned-out fish.
2. Fall colors, Hope Valley:
Once the temperature cools, the colors start coming out in various areas all around the lake, but a side trip to Hope Valley, a 30-minute drive from South Lake Tahoe, is highly recommended.
In fact, Alpine County, where Hope Valley is located, is an autumn delight with several routes that take you to colorful landscapes. The Alpine County Chamber of Commerce has a map called Autumn in Alpine County with seven locales within the county for enjoying fall colors.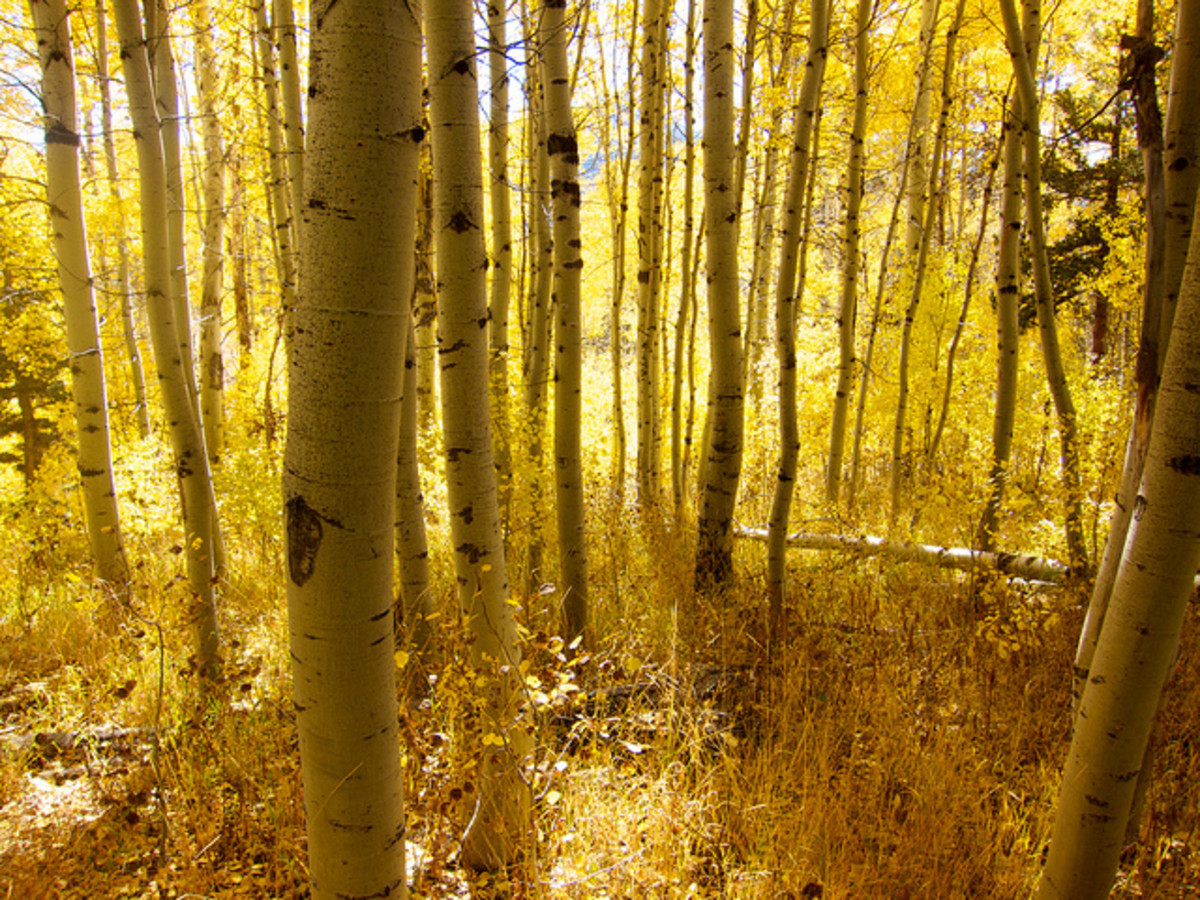 "Enjoy magnificent groves of Quaking Aspen surrounding this beautiful meadowed alpine valley, named by the Mormon Battalion in 1848," the map says about Hope Valley. "Try side trips to Blue Lakes and Burnside Lake."
As you can see by the accompanying photos taken earlier this month, the colors can be spectacular.
3. Hiking, Maggies Peaks: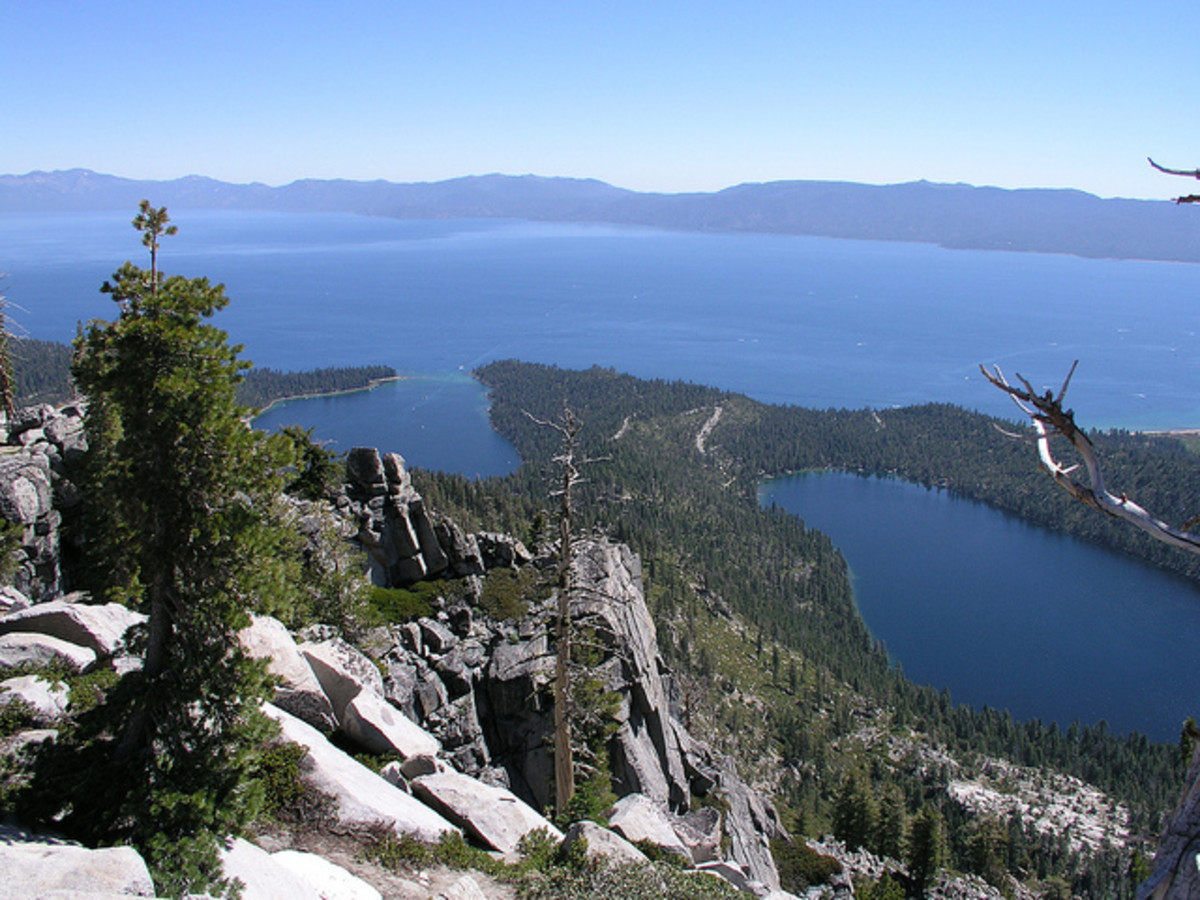 For a breathtaking view of Emerald Bay and Lake Tahoe—a view said to surpass those you get from Highway 89—take a hike to Maggies Peaks. You don't have to hike far to get your first glimpse of Emerald Bay and Lake Tahoe along the trail toward Granite Lake (see photo below). The first lookout isn't anything like the one at the top of the peaks, though.
Once you reach the serene Granite Lake and you can choose to climb the southern peak (at 8,699 feet) or the northern peak (at 8,499). Either is said to be easy to navigate. That's good, since there is no trail. But the climb is strenuous, especially considering the altitude. The payoff are the views as captured in the photo above taken by Tim Berger.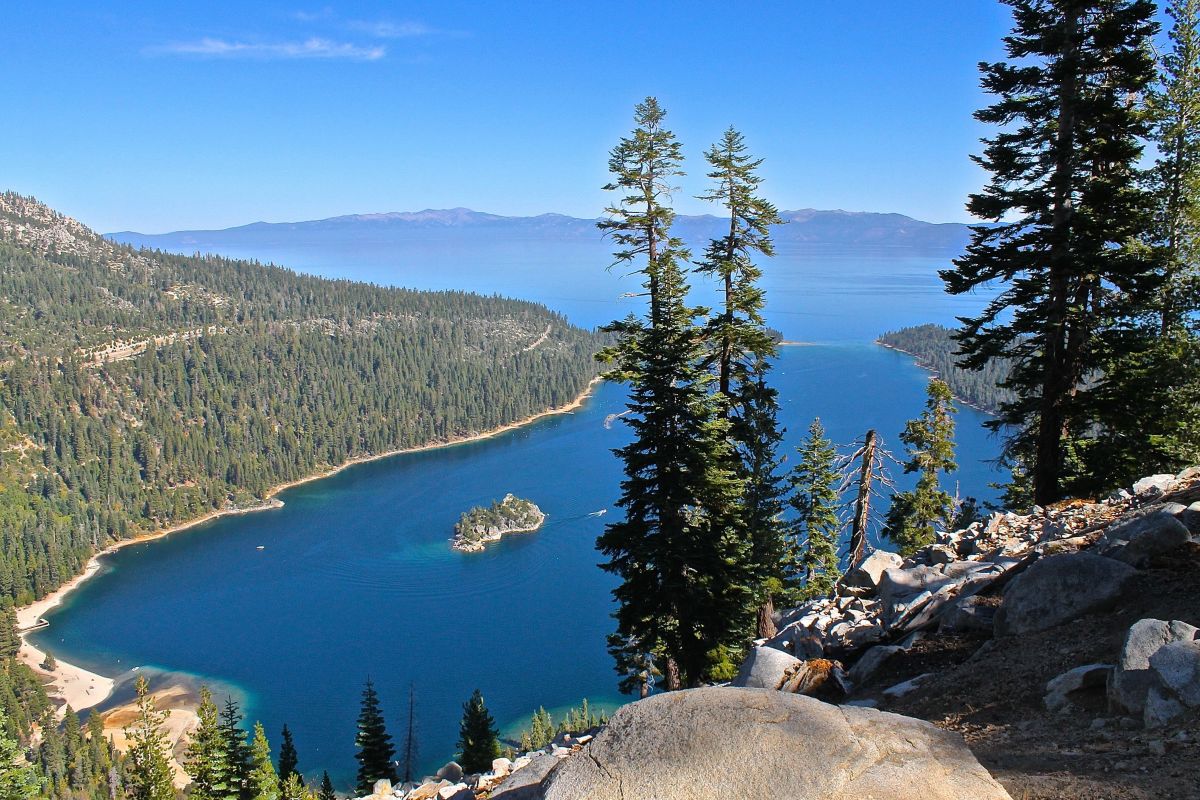 The Bayview Trailhead is located at the back of a campground across the street from Inspiration Point Vista off Highway 89. There, you have the option to go right to Maggies Peaks, accessed via the Desolation Wilderness. Or you can choose to go left and follow the trail Cascade Lake and Cascade Falls. It's a moderate trail with a lot of rocks. Mountain goat agility would help.
There are many hiking trails throughout the Lake Tahoe region. Another one close to the Bayview Trail is the popular Eagle Falls Trail. The best part about it is in the fall you're more likely to finding parking, a difficult task during the busy summer months.
4. Mountain biking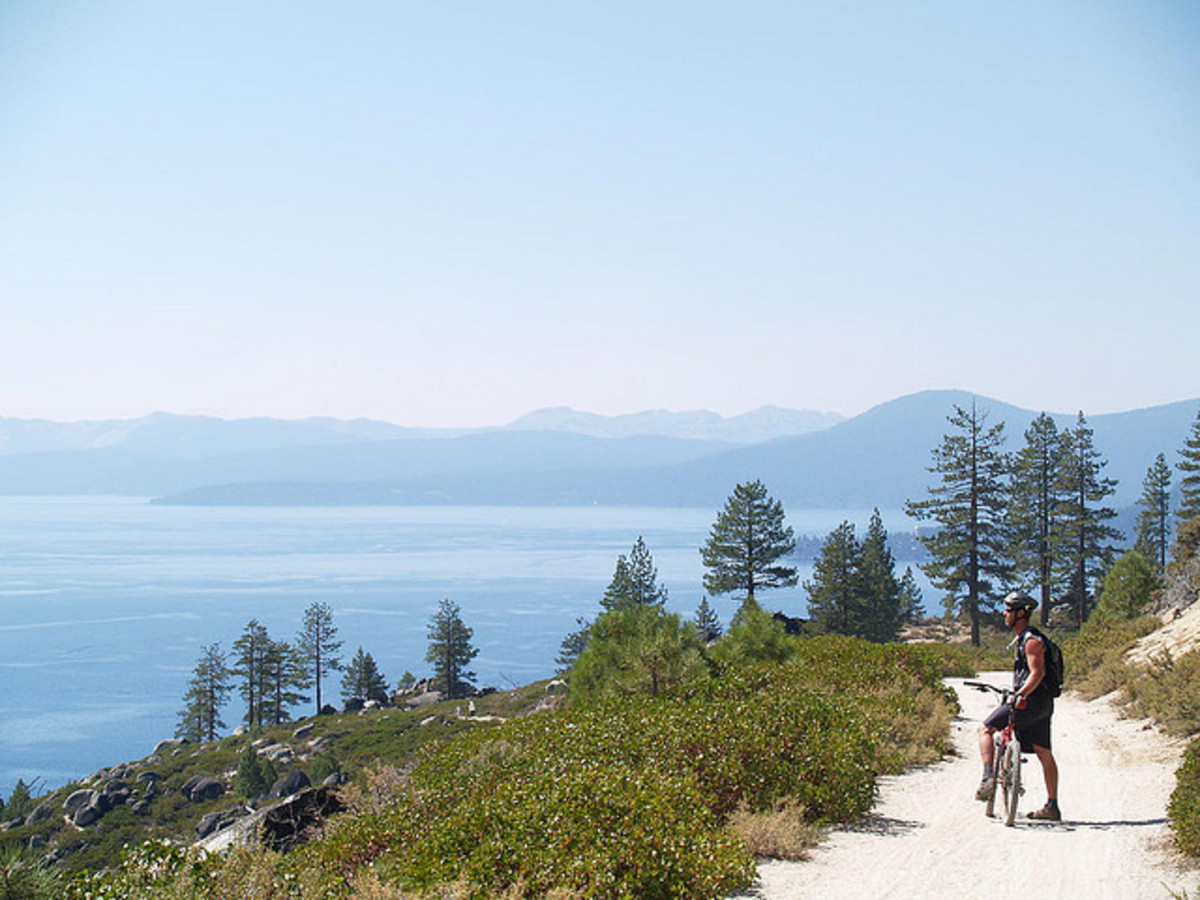 Mountain bikers have a couple hundred miles of world-class trails to choose from and they are, as Tahoe Area Mountain Biking Association describes them, "epic, iconic, scenic, technical, challenging, flowy, chunky, climbing, and amazing descents."
Flat, easy trails at lake level (6,250 feet) are abundant around Lake Tahoe as are bike rentals. For the more experienced mountain bikers, single-track trails traverse ridgelines with a few of the highest trails going up to about 10,000 feet. TAMBA says to expect an average of 1,000 feet of climbing over 10 miles of riding.
The Tahoe Rim Trail is 165 miles long, circumnavigates the lake, and is one of the more popular trails.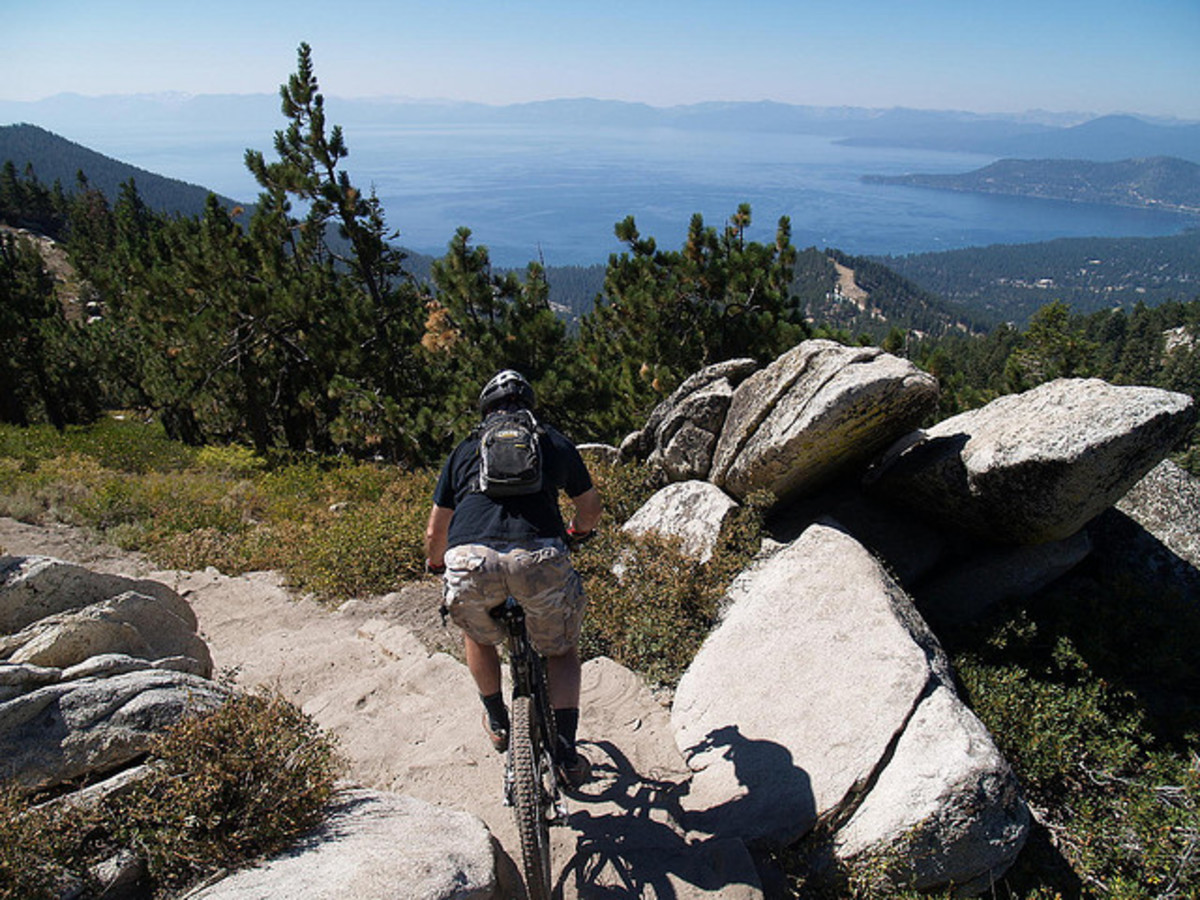 "With over 75 percent of the land in the Lake Tahoe Basin managed by the US Forest Service we have a lot of public area to access with a great network of multi-use trails," TAMBA writes. "Additional public land around the lake is managed by California State Parks and Nevada State Parks.  Needless to say there's no shortage of single track mountain bike trails in Tahoe.  We have a couple hundred miles of multi-use trails you can ride in the area with many trails being new or rebuilt within the last 5 years.  Let's put it this way, you wouldn't have to ride the same trail twice on a two week vacation here – but there are plenty of trails that are so awesome they beg to be ridden more than once."
5. Cruises on Lake Tahoe: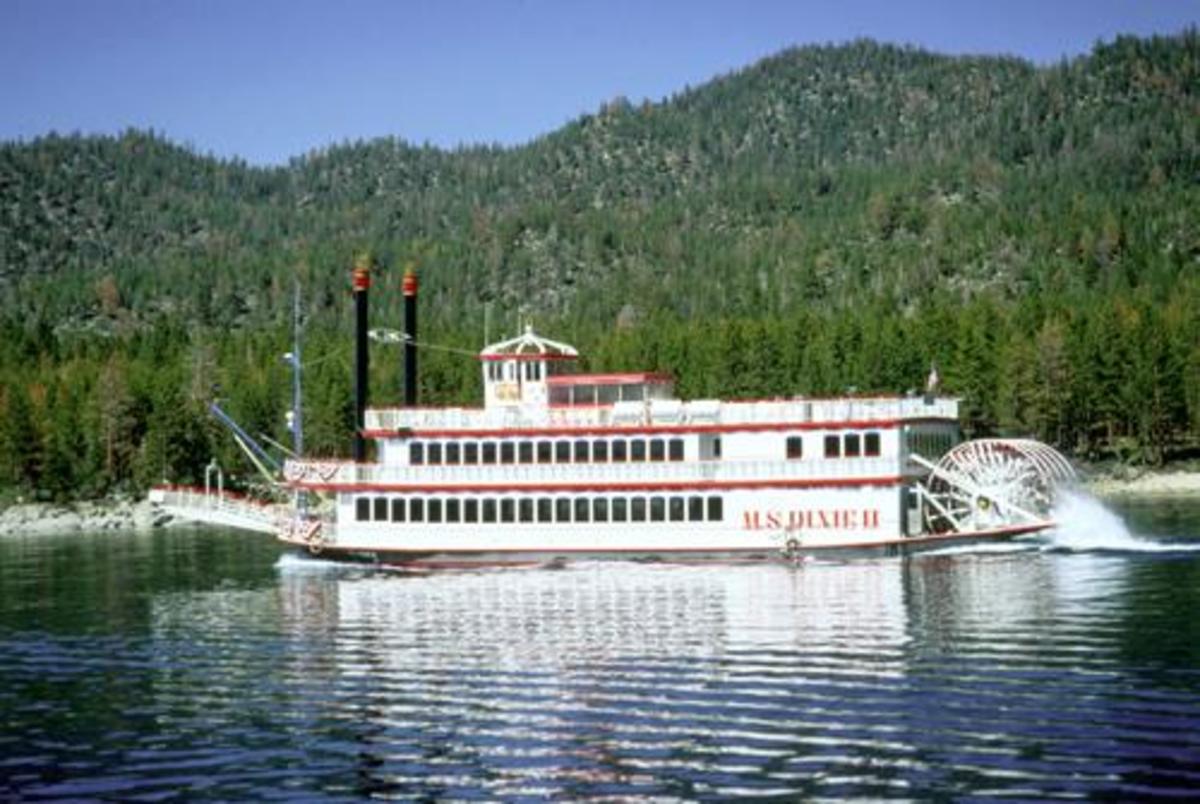 The Tahoe Queen from Ski Run Marina in South Lake Tahoe and the M.S. Dixie II from Zephyr Cove offer great opportunities to tour Emerald Bay with Daytime Scenic Cruises and Sunset Dinner Cruises available.
An historic narration of the area is included on the 90-minute to two-hour trips aboard the paddlewheel boats.
One must keep their eyes peeled, for it is quite possible a bald eagle could be spotted perched on a high limb along the shoreline.
Lake Tahoe in the fall, a sort of calm between the storms, is definitely hard to beat.
Follow David Strege on Facebook 
For access to exclusive gear videos, celebrity interviews, and more, subscribe on YouTube!