Travel
An Adventure Traveler's Guide to North Lake Tahoe (When It's Not Dumping Snow)
Everyone remembers the three-eyed goldfish on "The Simpsons," swimming vacantly around the pond outside the Springfield nuclear power plant. Turns out even the purest water in the world has its own variety of monster fish.
U.C. Davis Science Center sits just uphill from the shores of North Lake Tahoe. Inside the LEED-certified platinum building, you'll find water samples collected by environmental researchers, a full-scale model of a research vessel, and interactive exhibits about the lake's ecosystem. An ecosystem that, because of residents who needed a place to dump their home aquariums, now includes at least one four-pound goldfish.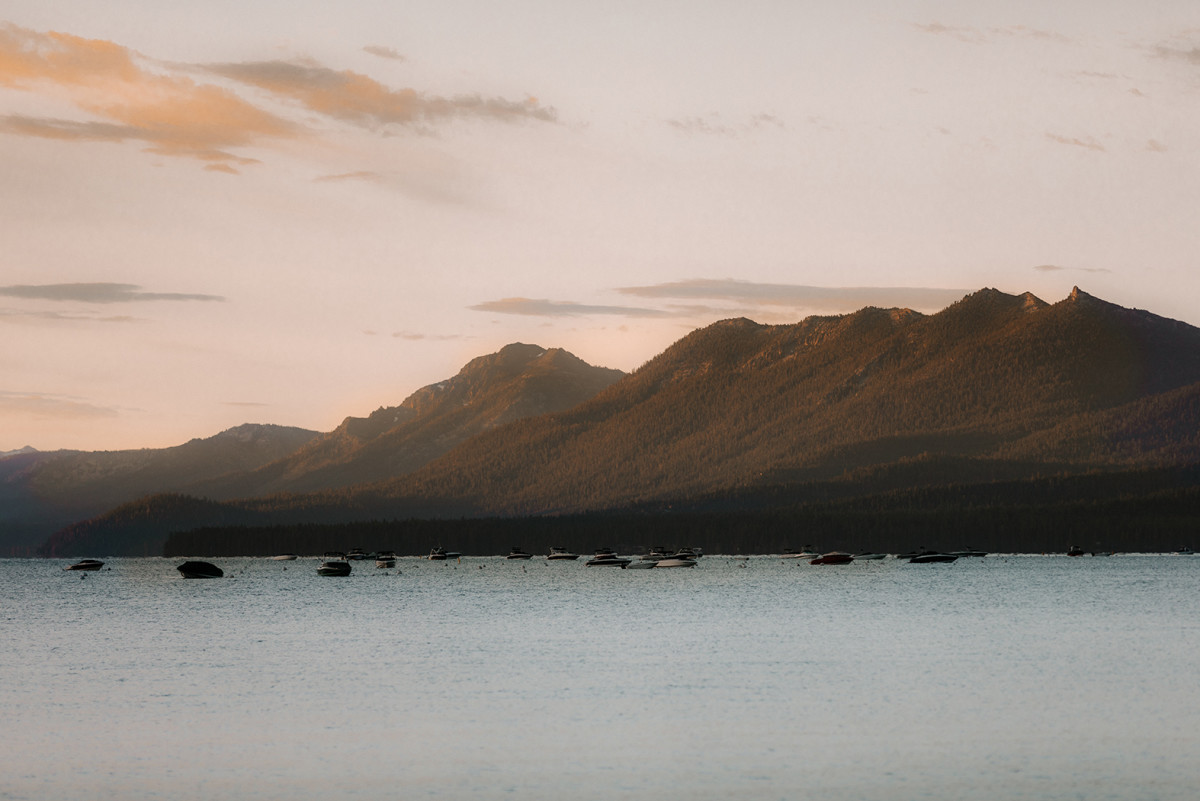 While doing battle with invasive species keeps Lake Tahoe a little less blue than it used to be back in the '60s – when the first televised Winter Olympics came to nearby Squaw Valley – the lake is still famous for being the second deepest lake in the U.S and one of the purest in the world.
And if it's water you're questing for, North Lake Tahoe is your big, glittering gemstone. Surrounded by granite peaks, rustic cabins, some damn-good beer, and 300 sunny days a year, it's a true diamond in the rough – and worth a visit even if it's not dumping snow. Despite a reputation for being primarily private property and too expensive to afford, I recently visited with hopes of a dog-friendly, environmentally minded agenda and still couldn't pack everything I wanted to do into a three-day visit. But still, the trip was amazing … Here are the highlights.
While I'm usually more into the five-million-star hotel (cough *camping* cough), Basecamp Tahoe City is a pretty ideal compromise. The boutique motel is walking distance to town and feels bright and airy, with cabin-themed, dog-friendly rooms. There's a small bar pouring craft beer and free popcorn, a cozy outdoor fire-pit area, and Kuju Coffee pour-over packs in every room.
Pro Tip: If you opt out of having your sheets changed, Basecamp will reward you for being eco-friendly with a token on your bed, good for one free drink.
I'll preface this by saying that paddling a Crystal Kayak is more difficult than paddling your standard kayak – they are incredibly stable and wide, meaning they paddle more like canoes. That being said, if it's Tahoe's waters you're there for, sore arms should be a small price to pay to experience these clear-bottom boats. Wild Society is the only outfitter in North Lake Tahoe with these boats, but the shop itself is worth a visit – the front desk area is actually a boutique with women's clothing, air plants, and local perfumes.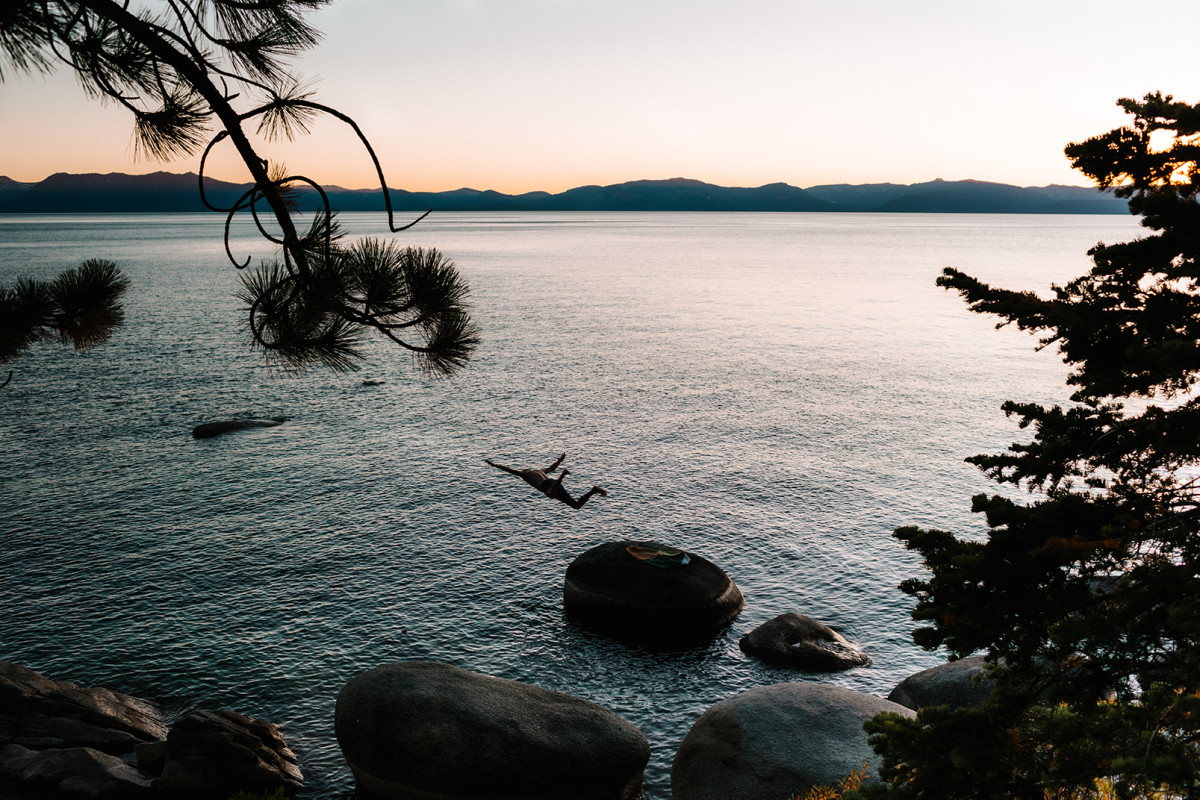 After being in the water, I always enjoy learning about it. Luckily, the Tahoe Science Center at U.C. Davis has an extensive and interactive tour that explains everything you'd want to know about watersheds, green homes, invasive species, the lab's research boat and more.
Tours start at the top of every hour and are totally free. I expected to lose interest 20 minutes in, but I emerged an hour later with a deeper appreciation for the issues facing the lake and commitment to leaving no trace during my stay. Go just to learn about the non-native Quagga mussels alone – terrifying and fascinating.
A five-minute walk from Basecamp is Olympic Bike Shop. They'll get you set up with whatever variety of bike you're looking for (I went with the Specialized Stumpjumper) and draw you a map for the level of riding you want to do. Most trails can be accessed right from the shop, so we opted for a decent trek up to the nearby ridge for views of the lake, dropping back down into town to ride the bike path along the West Shore to Sugar Pine State Park.
Most forest trails are accessible for athletic pups, too. Bring your own gear or let them set you up with a helmet and tools. If you need to refuel after your ride, stop by Mountain Slice Cafe for pizza, ice cream, and all the music you forgot about (but loved in high school).
A few minutes of driving into the mountains will get you to Squaw Valley Ski Resort, the site of the 1960 Winter Olympics and now the start of the grueling and infamous Western States 100-mile endurance run. Obviously this is a winter mecca, but during the off-season there's still shopping, trail running and hiking to be had. One of the area's best day hikes is nearby in Shirley Canyon – it's a burly six-mile trek that goes up past waterfalls and granite slabs to High Camp. If you want to save your knees on the downhill, hike on the weekend when the Aerial Tram is running.
If sailing while sipping Chardonnay sounds a bit too far outside your pay grade, you'll be pleasantly surprised with Tahoe Sailing Charters' daily scheduled tours. For just $60 you can hop on their Santa Cruz 50-foot (the "Tahoe Cruz") and zip around the lake with your choice of wine or beer.
While there's not much room to roam around the boat because of your fellow sailors, it's a great way to recover from mountain biking or hiking for a few hours while seeing the lake from a new perspective. Also, there's a boat dog … Like you needed another reason.