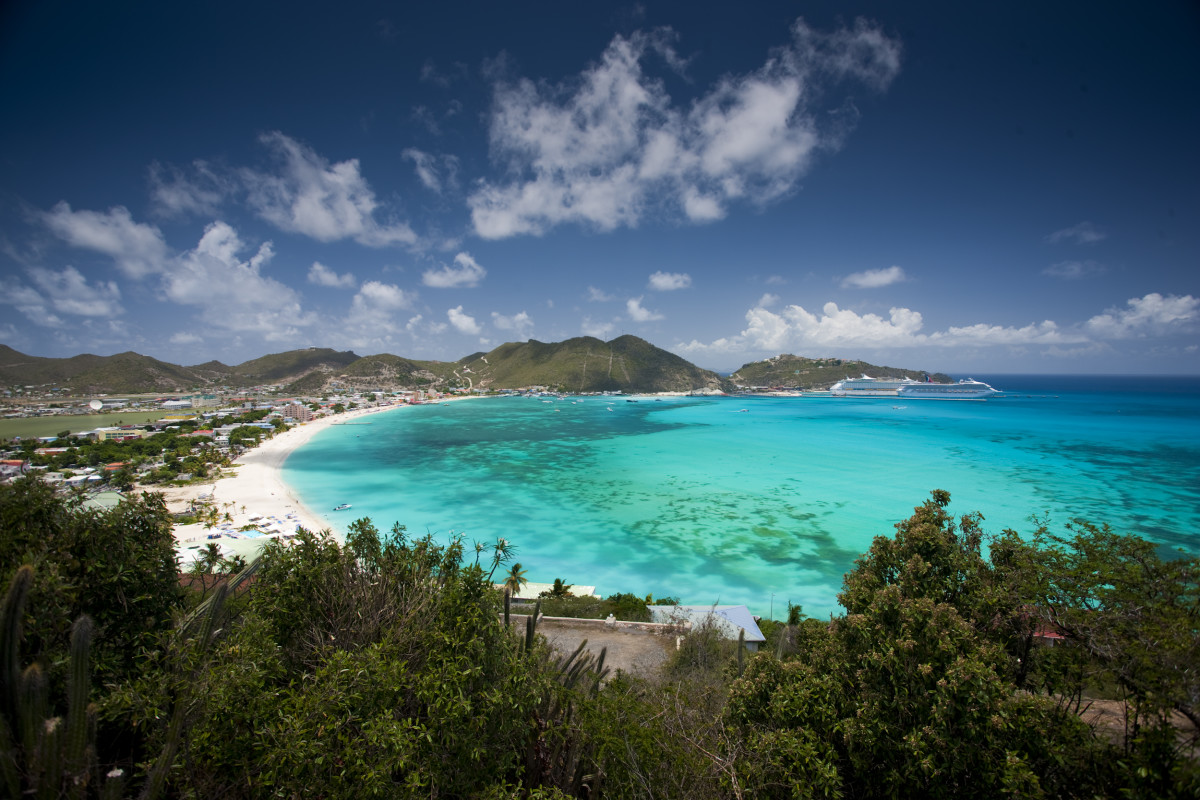 Sipping rum at the beachside bar in St. Maarten, I wondered why it had taken me so long to get to the islands. I was at the
Sunset Bar at Maho Beach
, positioned adjacent to the Princess Juliana International Airport tarmac, where visitors crowd the deck to down cold bottles of local beer and watch the braver among them get blown into the Caribbean Sea by the revving engines of departing jets.
Yes, you read that correctly. Planes prepare for takeoff, tourists cling to the chain-link fence and, in some kind of Darwinian contest, we all wait to see the weakest grips loosened and their owners tumble backward across the pavement and sand and into the water.
Which is warm, at least.
Entertaining stupid-human tricks aside, though, St. Maarten offers plenty for the adventure minded. The island nation, just east of Puerto Rico, may be only 34 square miles small, but between the bathwater beaches, rainforest interior and cultural heritage (the island is governed on one side by the French and on the other by the Dutch), you'll find plenty of things to do to burn off those umbrella-decorated drinks.
Clip in and hang on
Loterie Farm started out as a plantation almost 300 years ago, but after decades of ecological mistreatment, the 135-acre property at Pic Paradis, St. Maarten's highest peak, had become something of an un-farmable wasteland. After changing hands several times, the property was rescued and turned into a nature reserve and working farm 20 years ago; today, you can immerse yourself in the lush, restored landscape with several hikes or just enjoy the serene, private atmosphere in the open-air Tree Lounge bar.

The best way to take in the French side of the island, though, has got to be the Fly Zone, Loterie Farm's breathtaking (literally) zip-line tour. But you won't just sail from platform to platform a couple hundred feet above the mango trees; you'll navigate single-cable suspension bridges, climb ladders and up your prayer game by a factor of 10.
I'm sailinggggg!
Once a year, the Heineken St. Maarten Regatta sails into town, with hundreds of boats racing over four days in the blue, blue sea. Competitors from all over the world crowd the water by day, then take it to the beach at night for live music, good-natured ribbing and one hell of a dance party (though we're not sure where they get the energy after hours of manhandling masts).
Not in possession of a yacht? No problem: Aqua Mania Adventures in Simpson Bay offers pleasure cruises, day trips to surrounding islands, dive tours, SUP excursions, kayaking — even Jet Skis. And the floating PlayStation — a literal jungle gym affixed to the deck of a boat — might be geared toward kids, but we see no reason adults can't swing from the monkey bars into the water too.
Sample the local wares
Rum is the watchword of the Carribean, and for good reason: the local distillery, Topper's, crafts flavors that range from your basic white (great for cocktails) to mocha, chocolate raspberry and coconut, which are perfect on the rocks while you, you know, perch on some rocks and enjoy the island breeze. You can stop into their factory for a tasting flight and even fix your own full-size bottle to pack home on the plane. The owner, an American ex-pat, still hand-mixes the batches.
The capital cities of Phillipsburg (Dutch side) and Marigot (French side) boast open-air markets selling everything from artisan jewelry to fresh mangoes and (of course) guavaberry liquor, a proud local craft. The island is also home to St. Maarten Nectar, which hand-makes natural skin-care products from non-toxic ingredients (and whose bug oil not only smells awesome, but keeps the mosquitoes at bay even while hiking back in California's Sierra Nevada).
Hitch a ride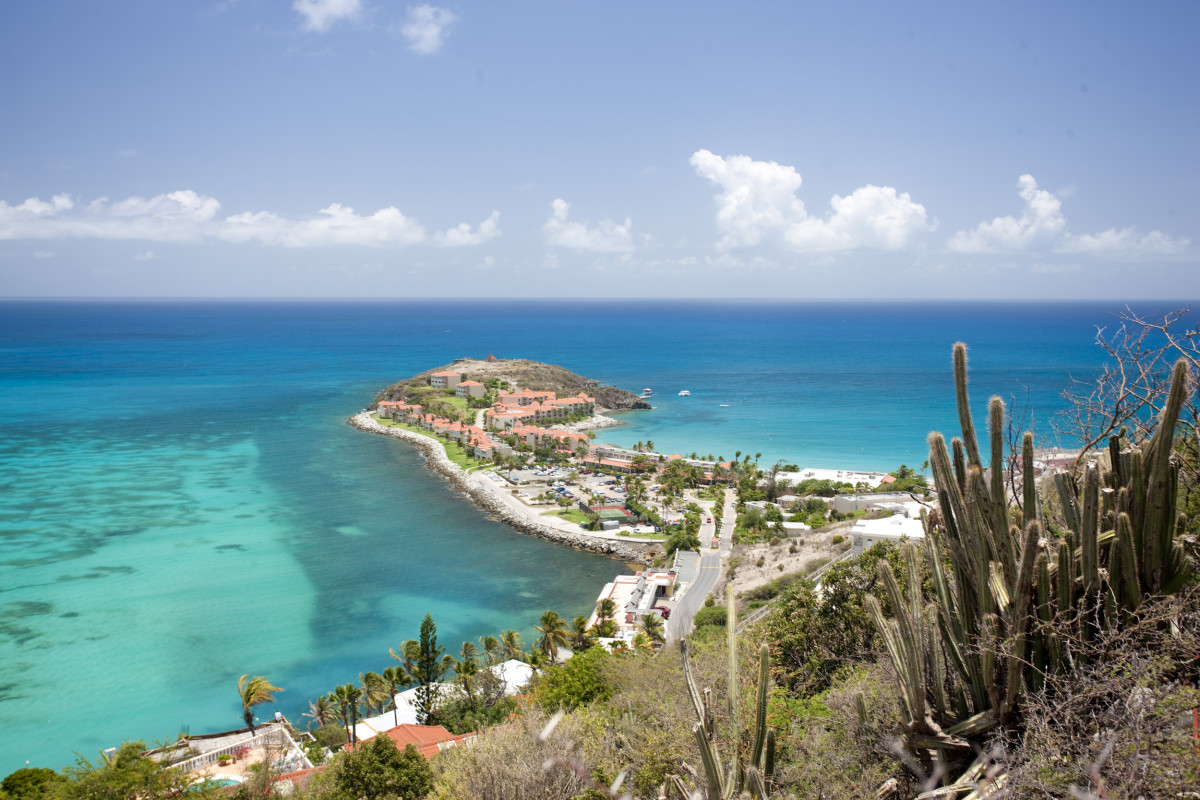 Mopeds are a popular way of getting around St. Maarten if you're not the nervous type — the streets are narrow and plenty packed — but to really get a sense of place, rent a bike (local shops are plentiful) and set out on a 15-mile pedal across the island. Start your trip in Simpson Bay Lagoon and cruise through Mullet Bay Beach, Plum Bay Beach and Marigot, where you can spin to the top of Fort St. Louis for unbeatable views.
Looking for more horsepower? Check out Lucky Stables, which offers guided trail rides (often atop Antillianos, a local breed) in Cape Bay. The horseback vantage point is kinda tough to beat.
More from GrindTV
The world's most dangerous wave has never looked so beautiful
You'll want to add India to your climbing bucket list after you see this video
5 places that will make you want to try off-roading
For access to exclusive gear videos, celebrity interviews, and more, subscribe on YouTube!