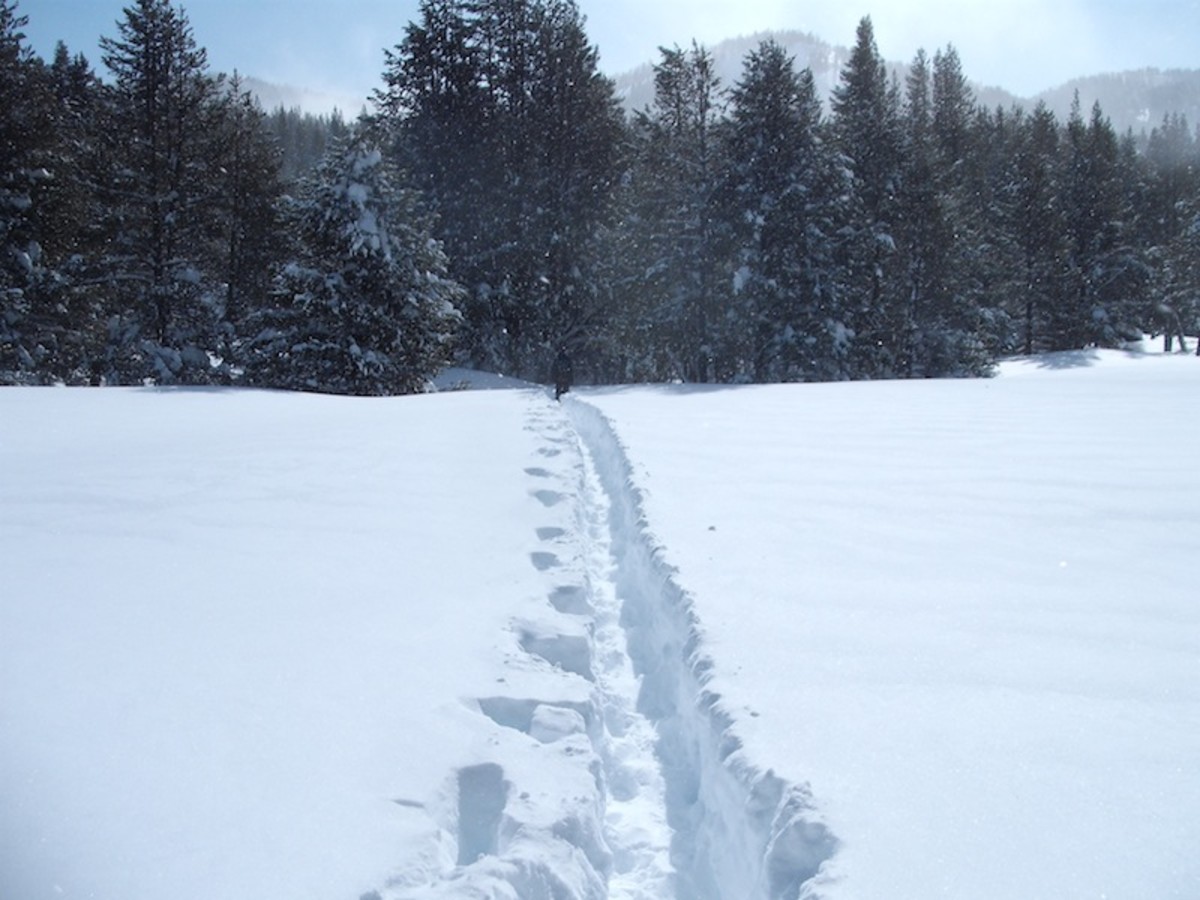 Hidden outside Truckee, California, Lost Trail Lodge is aptly named. In a typical winter, it's buried. "Spillover" from Sierra Crest storms dump about the same amount of snow at the backcountry camp's location at 6,250 feet as on the 8,200-foot ridge.
With parking access 4 miles from the lodge, life gets extra interesting in winter. "If we get a huge storm and the trucks are still at the house, they could be stuck there until June," says innkeeper Lindsey Rodni, 34, whose parents built the lodge. "We call it Canyon Roulette."
Depending on conditions, it's a two- to five-plus-hour ski or snowshoe on an ungroomed trail — or via the increasingly popular drop-in access from nearby Sugar Bowl Ski Resort — to navigate to Lost Trail Lodge.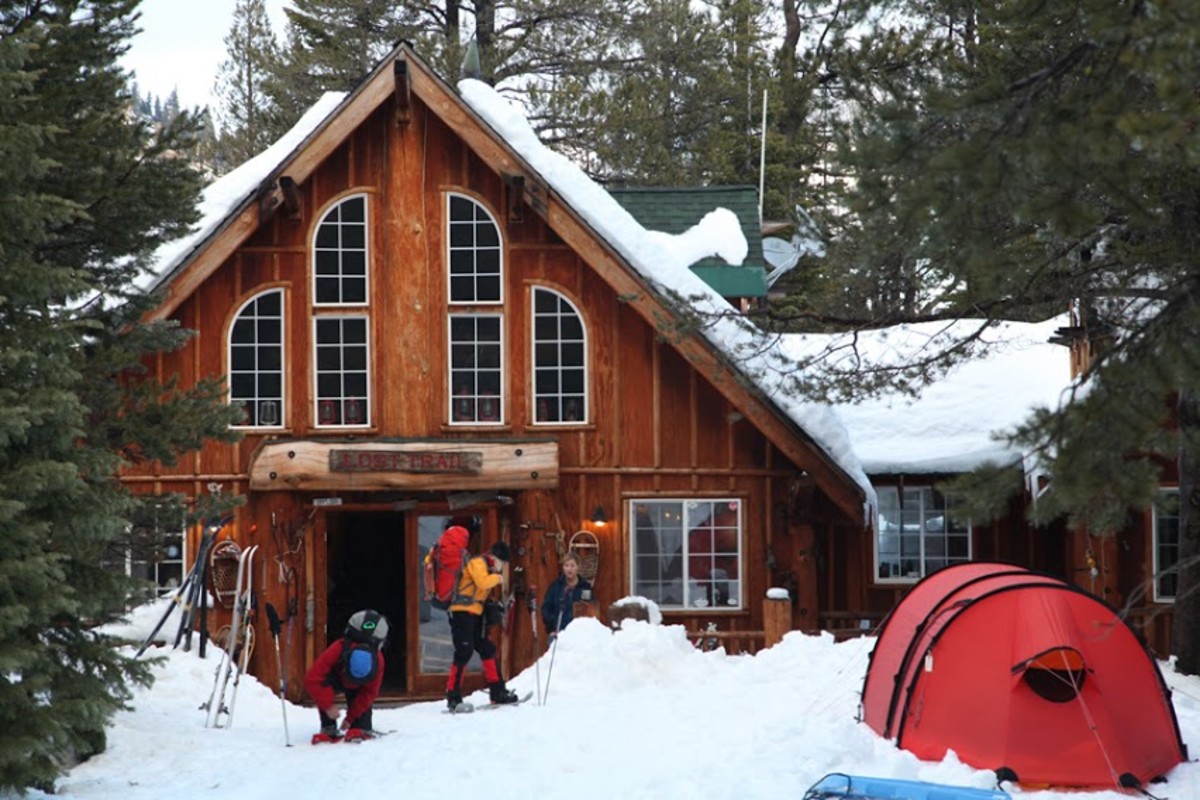 "The season is a waxing and waning of weather, a constant flow from snow to sun to snow again," Rodni says. "Heading out into a meadow of untouched snow the morning after a big storm is an unequalled experience — the quiet, crisp air, the sun dancing off the snow in a million shimmering lights. It's heavenly."
In summer, hiking, biking and kayaking are all part of the Sierra mix. "Waterfalls abound, wildflowers spring back to life and the smell of the forest fills the air," says Rodni. "Deer and ducks return with their babies, rubber boas and frogs wake from their slumber and snowshoe hares don their brown coats. And these little birds [mountain chickadees] that call 'cheeeese bur-ger' in high-pitched song are the unequivocal sound of summer in Tahoe."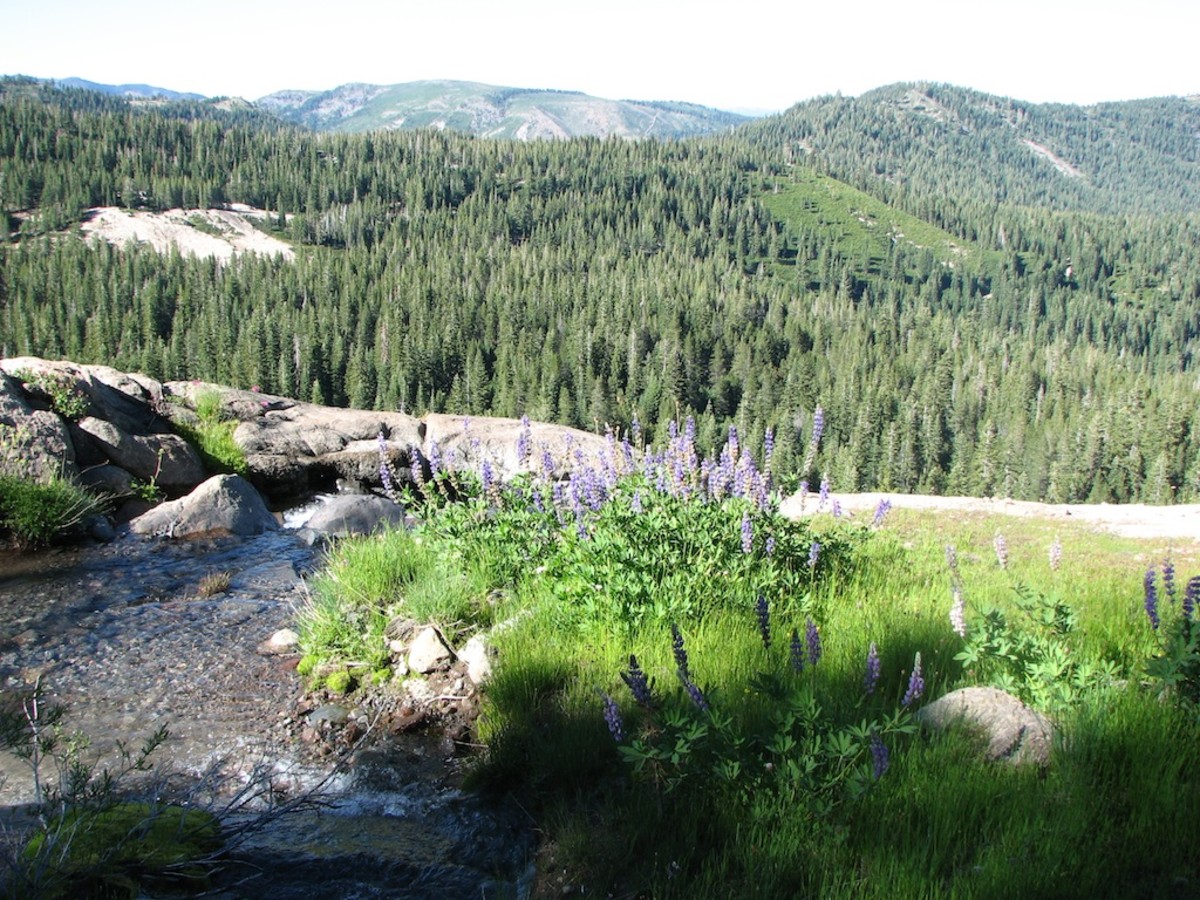 Lost Trail Lodge is an appealing jumping-off point for year-round backcountry adventuring and taking in some serious solitude. We got some advice from Rodni about living and playing off the grid:
How does off-grid living make life a little more interesting?
It's funny: I don't really consider my life to be more interesting than anyone else's. We're the typical American family, raising two children along with our two dogs and cats. But I guess most 7-year-olds don't have their own snowmobiles, and most babies don't ride in snowcats to get to town.
Living in an off-grid backcountry lodge also requires you to be all the utility companies, the handyman and the schoolteacher. Since we depend on the sun for our power, keeping the snow wiped off the panels is an important chore. Everything we bring in is packed into our backpacks, or a little trailer we pull behind the snowmobile.
Hauling everything in makes you stop and think, "Do I really need this?" before putting anything in the shopping cart. There is definitely a lot of work to live in the backcountry, but the payoff is tremendous.
I also think back to the time I fell off the snowmobile into a frozen pond 2 miles from home and had to rush home before hypothermia set in. Or all of the times I have walked miles from the house to the car with my little girl, just to get her to fiddle lessons. So many people joke about walking to school uphill both ways in a snowstorm when they were kids. Here, that story will actually be true!
What are some popular backcountry adventures people can do from the lodge or in areas nearby?
In the winter, skiing, snowshoeing and ice climbing. Summer is great for hiking and trail running. There are waterfalls, wildflower meadows and beautiful vistas to explore in every direction. There is also a very popular singletrack that draws mountain bikers. We have paddocks on the property too, and some guests bring their horses.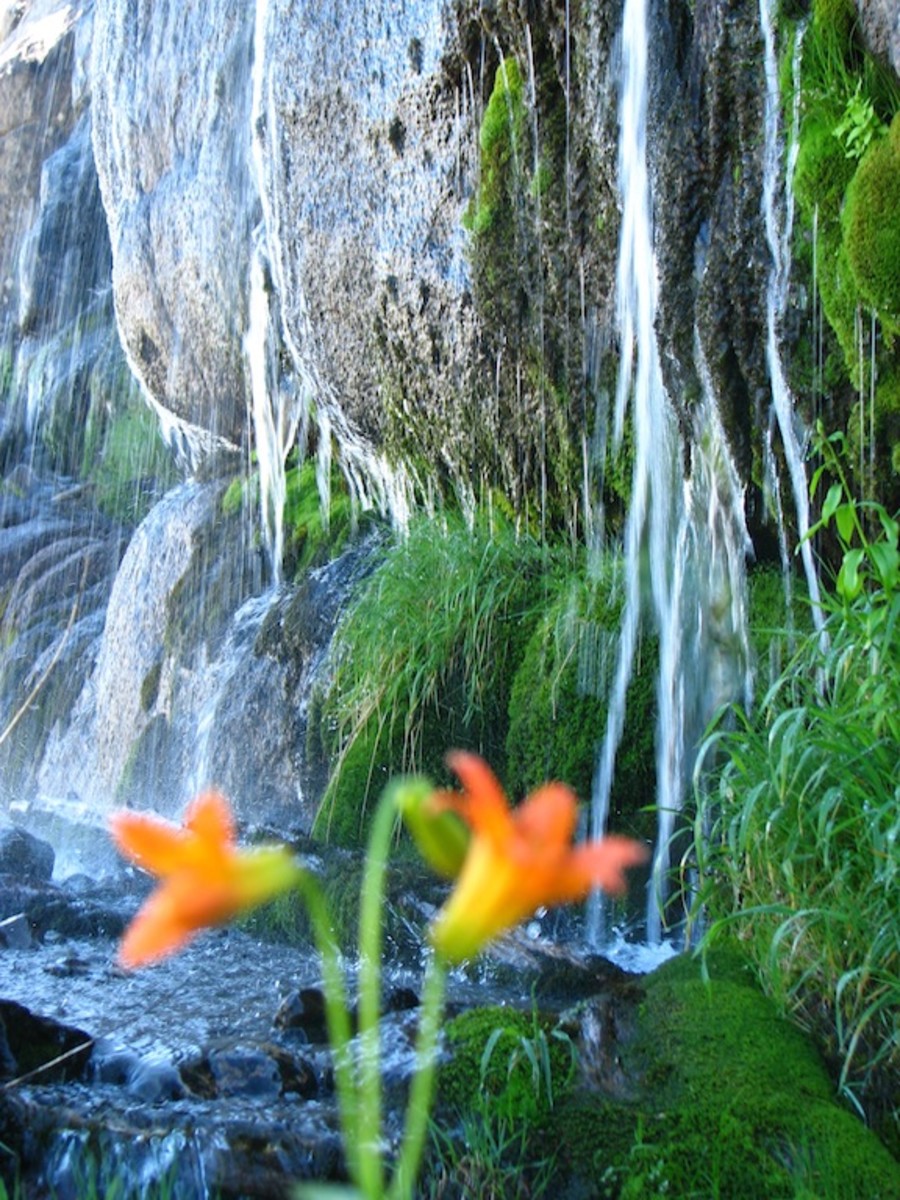 For people new to backcountry experiences, what are a couple tips you could provide from your experience at the lodge?
Avalanche training:
Always bring your beacon, probe and shovel, and be comfortable with using them. It's one of those things you never want to have to use, but if the time comes, you don't want to be struggling with how it works while trying to find your loved one or friend.
Remember the 3 Ws: Where you're going, who you're going with and when you'll be back. This can help your loved ones at home decide when it's time to call your local friendly search and rescue.
Pack smart: If you're hiking in higher elevations, keep in mind that storms can pop up out of nowhere, and remember that rain down low can be snow up top. Leave your cotton at home and opt for wool, which can still insulate even when wet.
[A couple of years ago] we had a freak snowstorm, which ended up dumping a couple feet down on the canyon floor. Toward the end of the day, a guy with a big pack, hiking boots and lightweight clothes came up to the front door, covered in snow. He was wet and chilled to the bone. Had he gotten stuck on the ridge with the gear that he had, it would have been a miserable night, and he most likely would have ended up hypothermic.
Which positive traits do you develop by living/playing in remote areas?
It has been wonderful watching our daughter grow up in the backcountry. She has true compassion and shows genuine stewardship toward wildlife. I would venture to say that spreads into all aspects of nature.
We want to take care of what we love. Who can spend time living or playing in remote areas and stay immune to its beauty and the solace it offers?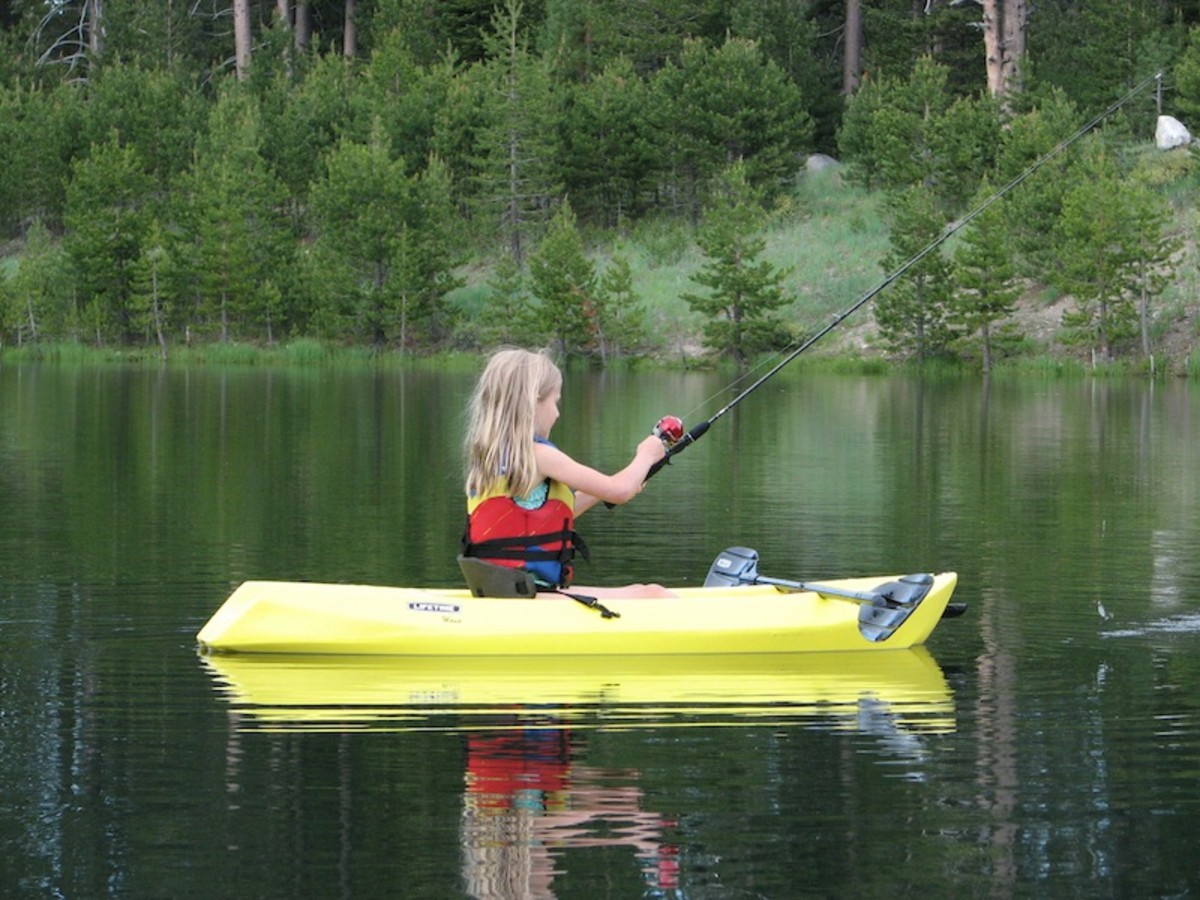 Also, patience and perseverance. Finding that your Jeep/snowmobile won't start and realizing that you are going to spend the next couple hours walking home can be disheartening — or an opportunity for a nice walk. It all depends on perspective. If you have the patience to not want to rush, and the perseverance to take one step after another, you'll find yourself enjoying the walk.
More from GrindTV
Is this the most creative skate video ever?
Snowboarder Jeremy Jones on new book, 'No Words for the Way Down'
'This Mountain' will make you appreciate life's little moments
For access to exclusive gear videos, celebrity interviews, and more, subscribe on YouTube!