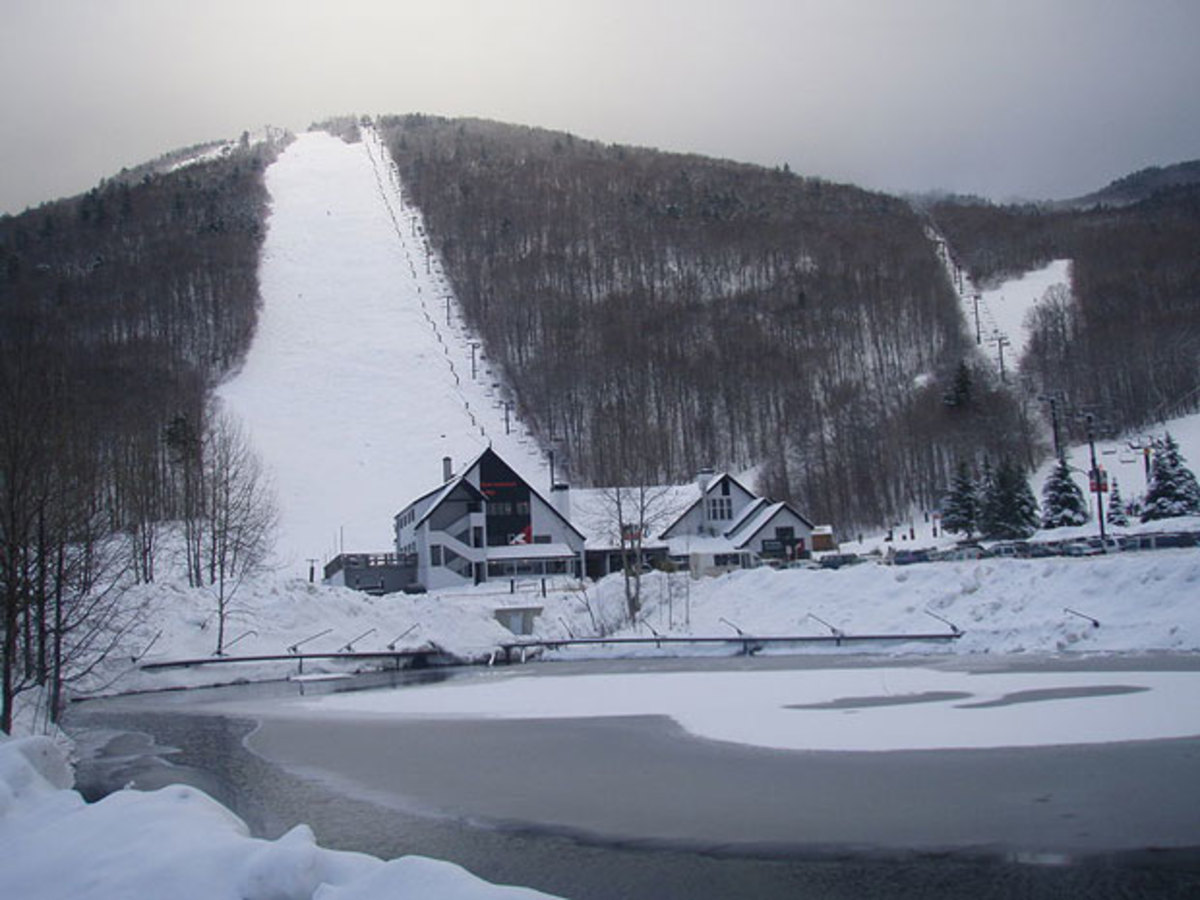 The king of New England bump skiing, Randy "The Hammer" Grasso, has called Killington, Vermont, home since 1978. You can find The Hammer and his rockstar flow shredding the bumps on Outer Limits and Devil's Fiddle at least five days a week—snow, shine, crud, or otherwise. In recent years, The Hammer has teamed with Meathead Films and other bump skiers from around the region, including Radio Ron and Gnarbarion, to film several spring mogul segments, cementing himself permanently into East Coast ski lore. If you're looking to get the most out of your next Killington ski trip, here's some advice from someone who's in the know.
Place to ski on a powder day: The secret places obviously, and I want everyone else to go to Snowshed. But seriously, if you're looking for a legit spot on a powder day, you want to go up in the canyon [off of the K-1 Gondola] and hit some of the glades trails. Anarchy and Julio's. The next best thing on a pow day is to be the first one up and go down the middle of Devil's Fiddle.
Place to spring ski: Devil's Fiddle and Outer Limits by far—it's no question. If you're going to impress a local, it has to be at Outer Limits.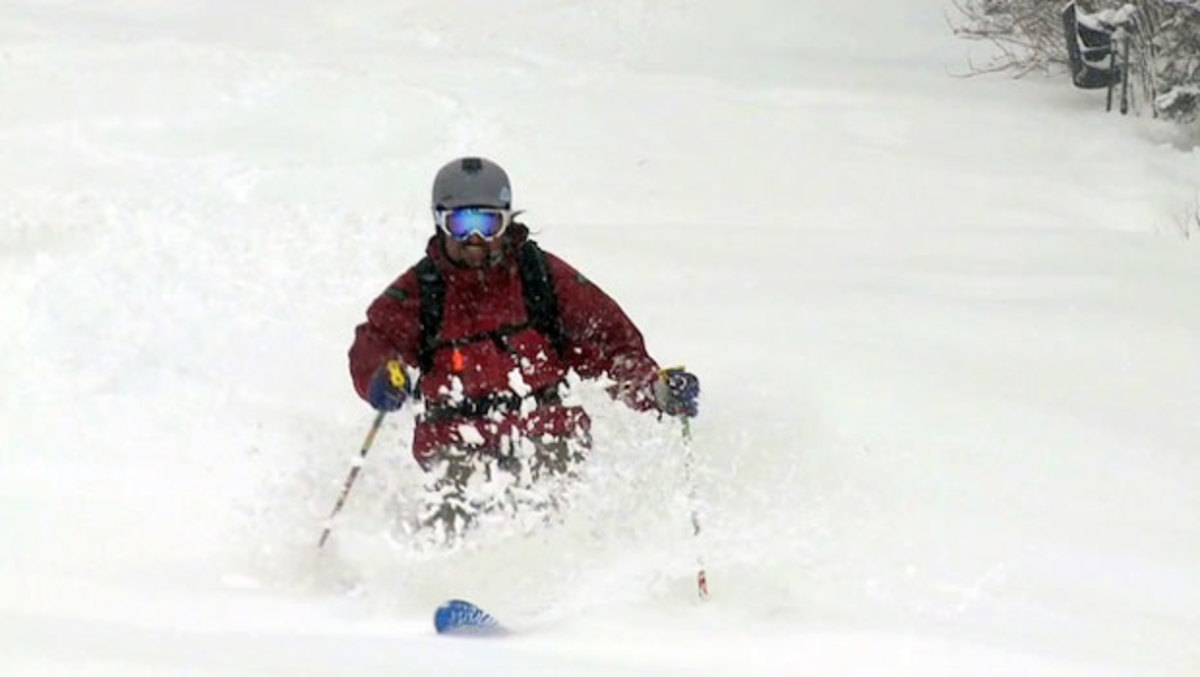 Place to take the family skiing: Ramshead is great. The family can ski, there's a mini park over there for the kids, and it's always groomed for the parents who aren't too overzealous. Plus there's actually a lot of vertical over there.
Place to grab a pre-ski snack: I used to get my Powerbars at Blackies [Riverbend Deli] but Blackies got washed away in a flood so that was a bummer. This year it's probably the Phat Italian though. It has groceries and a nice deli.
Place for après: Après is at Sushi Yoshi; it's definitely my favorite place. Lookout is most people's favorite, but at Sushi Yoshi you can actually talk a little bit, so I like it better. And of course free wings at happy hour. There's also a new spot in Mountain Green that has free pizza for happy hour called Slopeside. For dinner Sushi Yoshi and Lookout are both good options, as well.
Place to park: When Bear Mountain is open, I park at Bear no matter what. Before Bear opens, I try to get close to the K-1 Gondola, but that is definitely not ideal; it's packed this time of the year. So around mid-season, parking is at Bear Mountain no matter what.
For access to exclusive gear videos, celebrity interviews, and more, subscribe on YouTube!