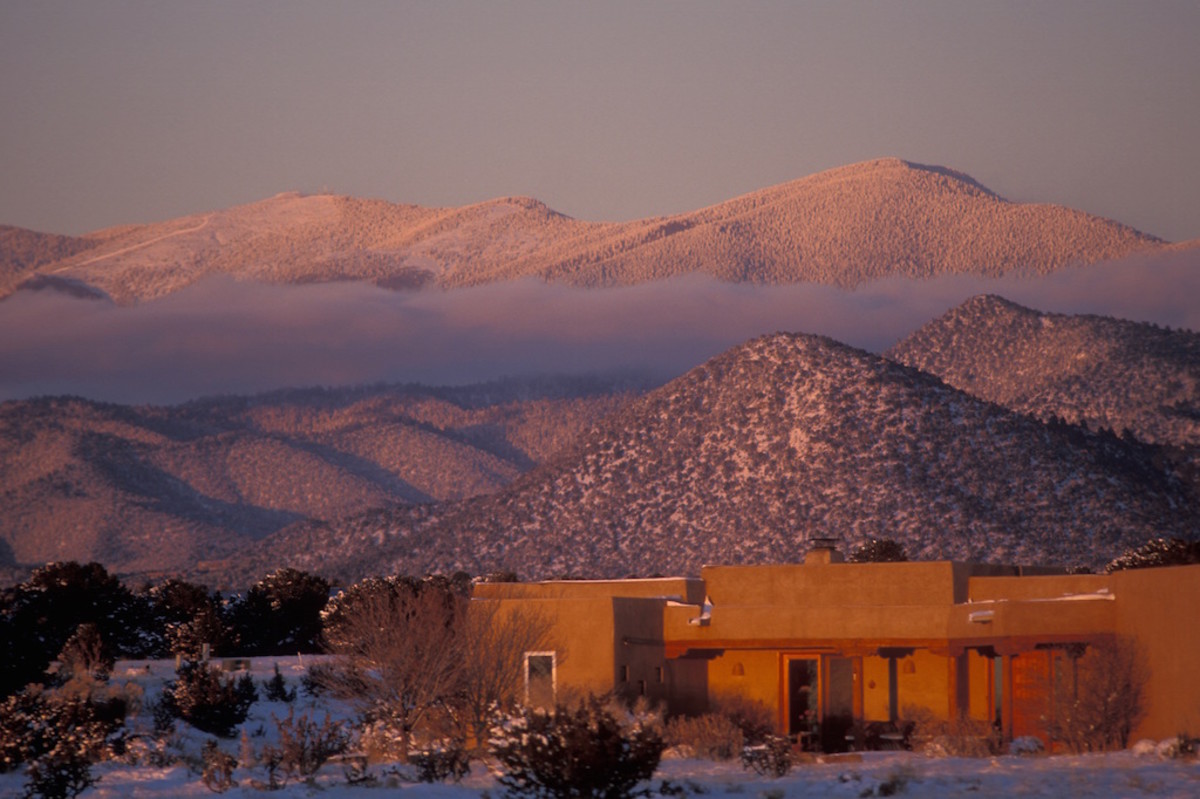 There are so many ways to play in Santa Fe,
New Mexico
. Past the touristy plaza area, this "City Different" is overflowing with authentic outdoor adventures. You just have to know where to look: over arroyos to mountain-climbing trails with views of sun-drenched Georgia O'Keeffe country; through scenic slot canyons for epic whitewater; up minutes to the local ski hill or north to rugged Taos; and over pinion-covered ridges for hidden mountain bike excursions.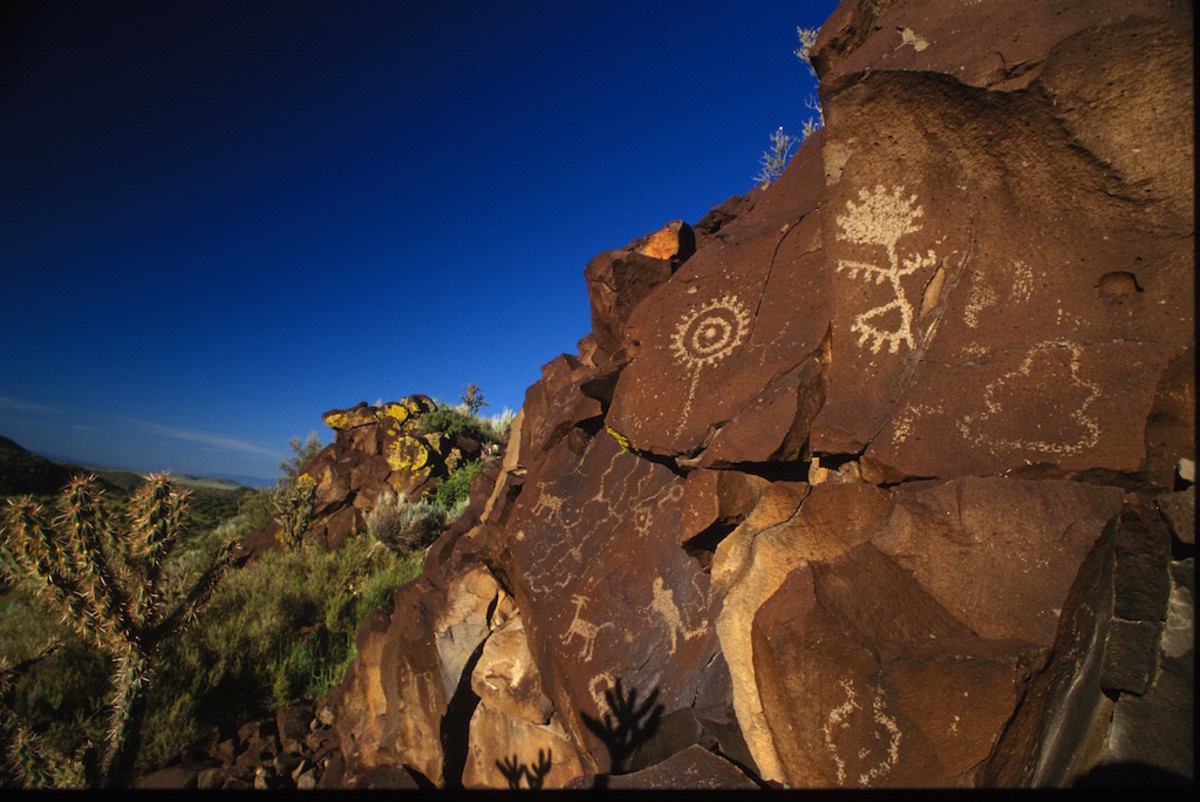 To really understand how to play in Santa Fe, GrindTV caught up with a few local sports enthusiasts. While outdoor activities run the gamut here, we settled on three that represent New Mexico's enchanting diversity — seemingly a world away from, well, anywhere.
SKI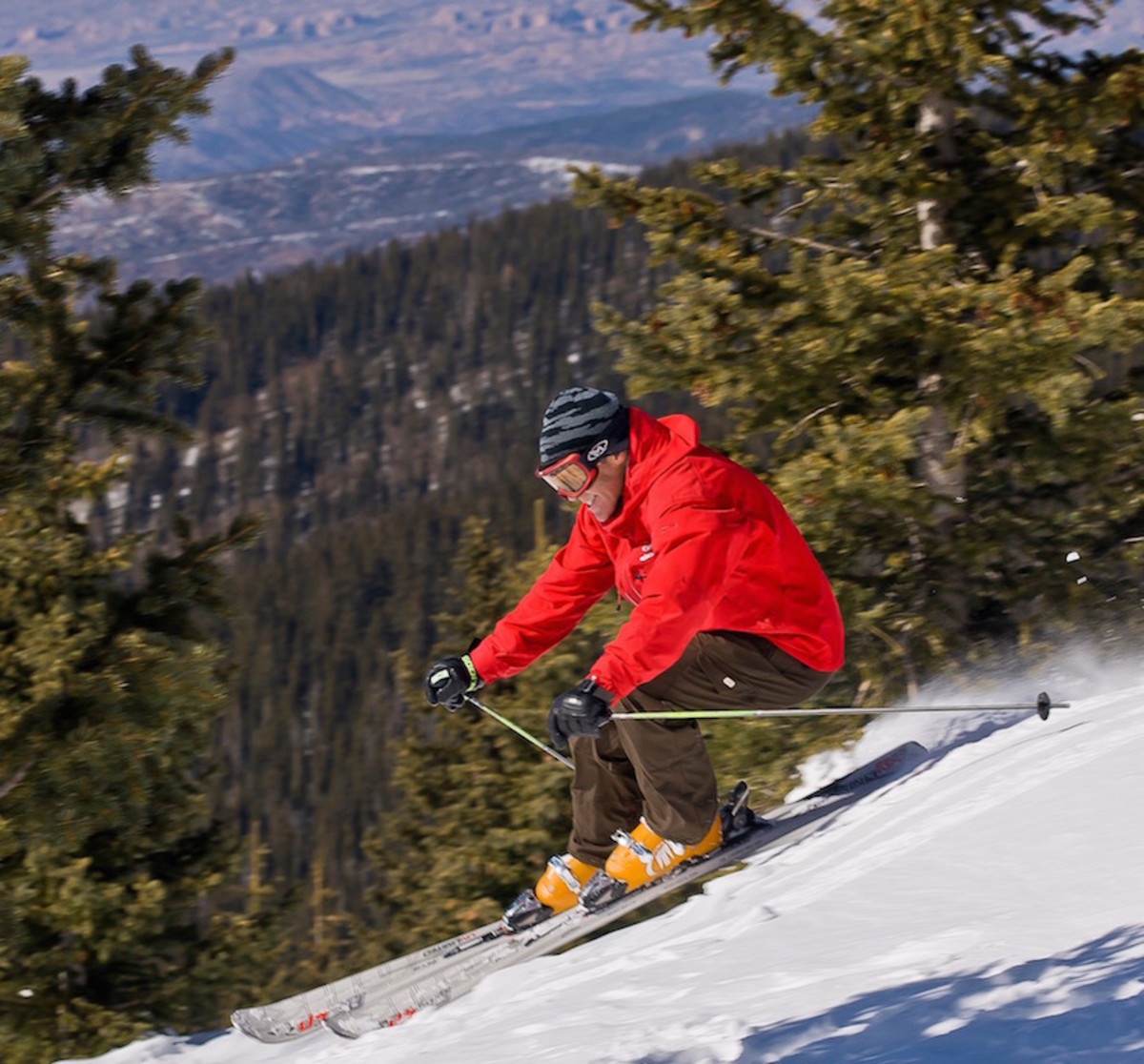 For the lowdown on navigating the winter-sports world around Santa Fe, we quizzed Chip Storm of
Ski Tech Santa Fe
— he's worked there off and on since he was 14 and now owns the local spot — about what the ultimate ski days looks like in his hometown.
Get up at 6 a.m. and check the snow report. Ski Santa Fe, just above town, and Taos Ski Valley often get extremely different snow totals depending on how the jet stream blew in the night before. If there's powder at Taos, that's Storm's first choice due its extreme terrain — which he says is better than anything in Colorado, but would be on similar levels as hike-to style runs at Crested Butte or Telluride.
Fuel up with a cheap but hearty breakfast burrito at either old-school El Parasol or New Mexico fast-food icon Blake's Lotaburger (yes, they do breakfast), both of which have locations in Santa Fe and Taos. You can easily hit first chair in Taos if you get on the road from Santa Fe before 7 a.m.
If Santa Fe got the dump, it's a lazier morning, and you can ski groomed terrain lower on the mountain at Ski Santa Fe or harder stuff off the mountain's top two triple chairs, Millennium or Tesuque. Storm's favorite areas for challenging skiing include Chile's Glade, Big Rocks and the infamous Tequila Sunrise run. If you wrap by midday, Totemoff's at Ski Santa Fe's mid-mountain is a nice reprieve for grub and live music, especially come spring.
After a full day on the hill, après-ski options are endless, but Storm prefers local breweries like Draft Station, most of which do skier-appreciation discounts with a flash of a lift ticket. For easy, authentic and filling food on the go, Storm sometimes hits his favorite local food truck, Bambini's Steaks and Hoagies, currently parked at his ski shop.
MOUNTAIN BIKE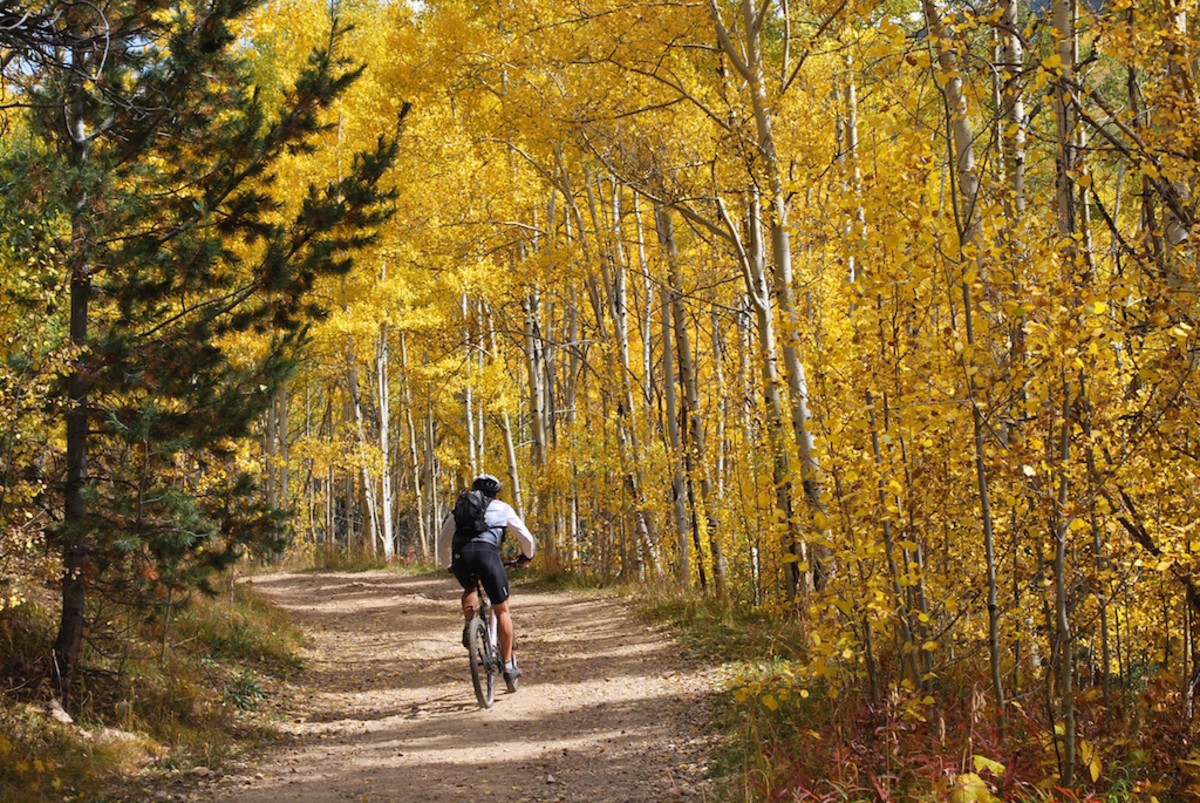 The temperate high-desert climate in Sante Fe makes
mountain biking
a possibility nearly year-round. To hear how locals prefer to get their ride on, we questioned a few at downtown go-to bike shop
Mellow Velo
.
Turns out that their idea of a mountain bike adventure around Santa Fe is not so mellow. The shop's self-proclaimed part-time slave, H.C. Potter, who handles Mellow Velo's merchandising, likes to go hard on his days off. An epic full-day ride right from town is the Winsor, a classic 25-mile out-and-back with 3,000 feet of elevation gain if you start right from town. It can also be shortened with a shuttle to the ski basin.
A more "mellow" option, according to Potter, is the Santa Fe Rail-Trail with a loop along Galisteo Basin Preserve, where you can log 40 rolling miles right from Santa Fe's reinvented Railyard district.
The departure point is perfect, because upon return you can ride directly to Potter's go-to hangout, Second Street Brewery, where he recommends the local IPA. Another nearby option with a locals' vibe is the Tuneup Café, tucked away on Hickox Street, where they serve up some interesting handmade New Mexican and El Salvadoran dishes.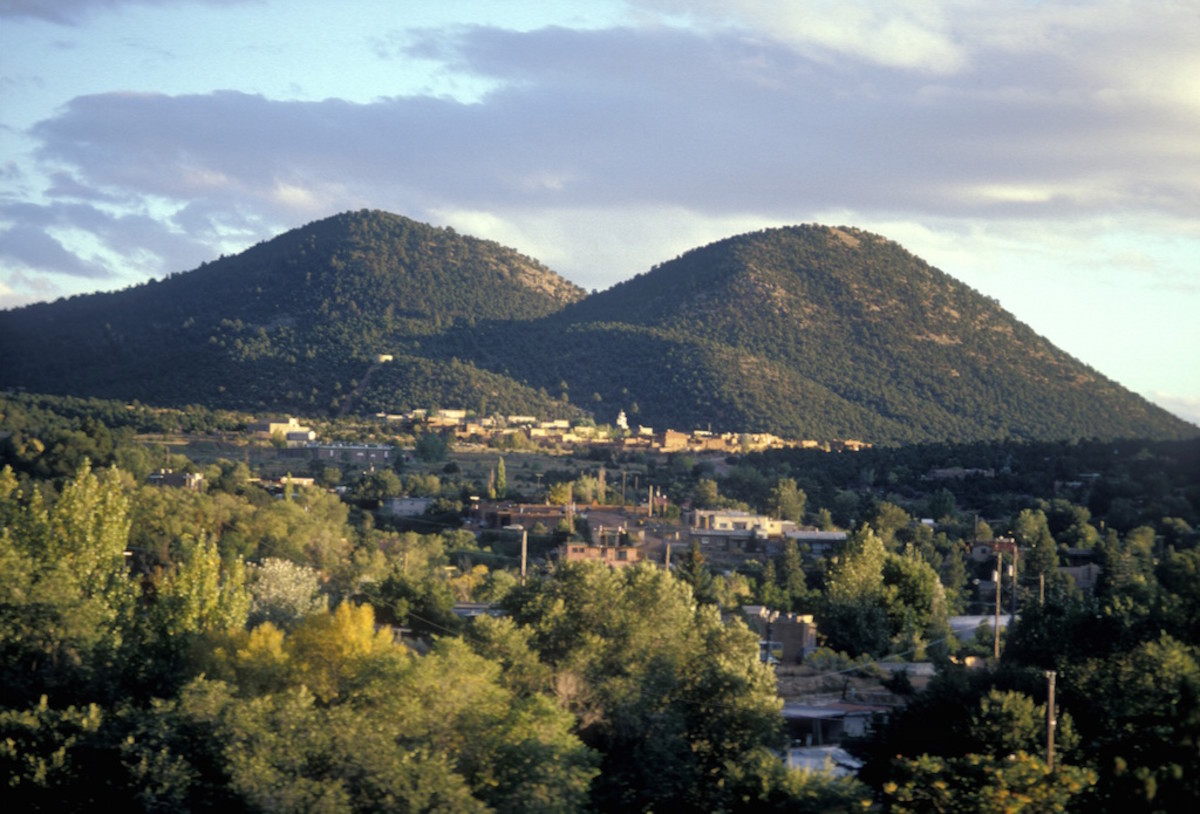 There are plenty of riding options around Sante Fe, especially with the recent addition of the interconnecting
Dale Ball Trails
. However, it's important to note riding in New Mexico is different due to desert-influenced terrain.
"It's usually considered a little rockier here than most places," Potter says. "There are loose rocks and arroyos [sandy dried creek beds]. You just sort of surf through it. Don't hit it with a lot of speed."
BOAT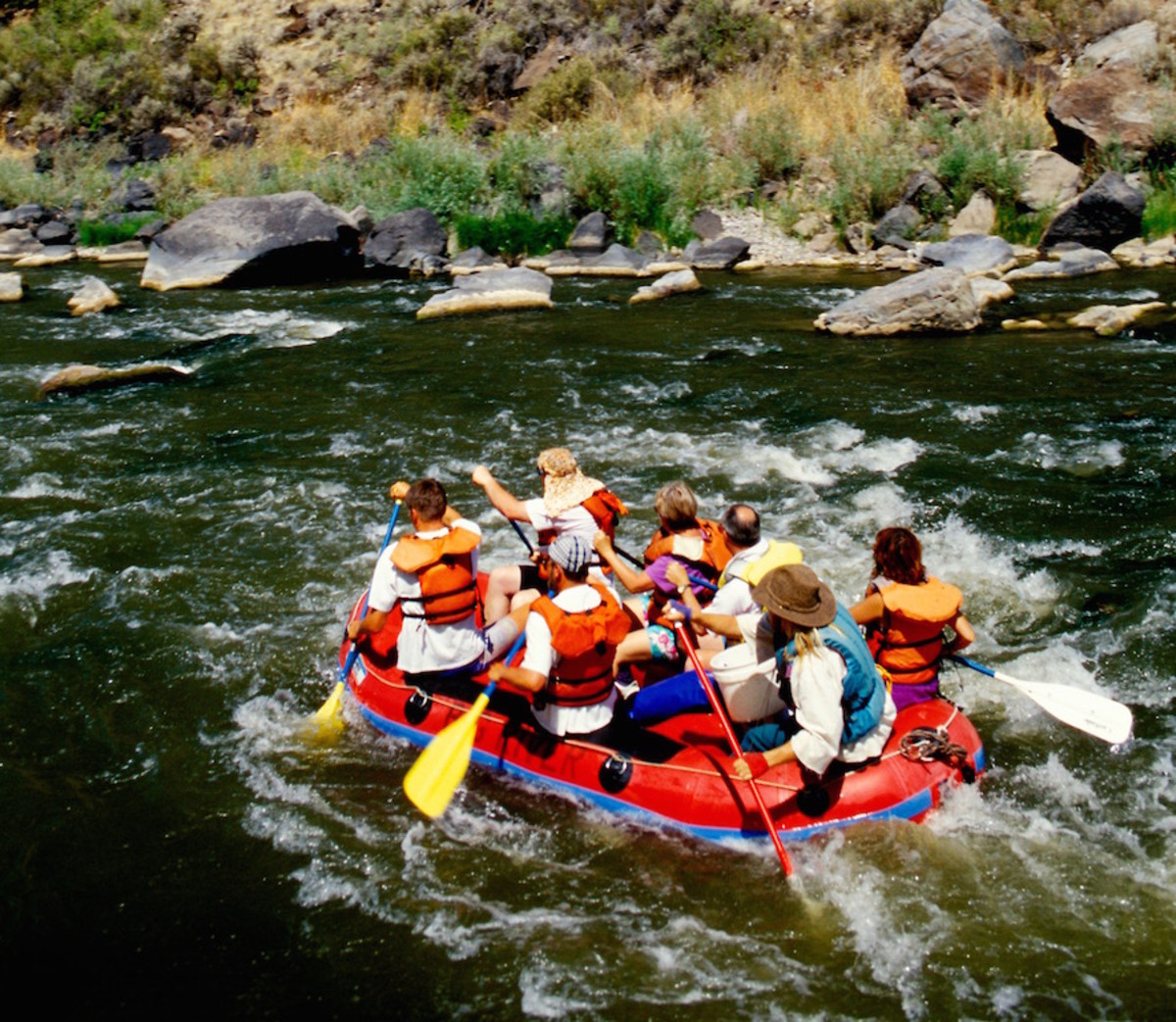 Matt Gontram, who owns
New Mexico River Adventures
, says there's plenty of whitewater for rafting and
kayaking
, as well as calmer stretches of water for
standup paddleboarding
, near Santa Fe. You have to head north an hour for the first put-in, but don't worry, that's where small desert towns and river culture really come to life.
Gontram relies on a solid, super-fresh green-chili breakfast burrito from Zuly's in the tiny town of Dixon to hold him through a full day of boating on the Rio Embudo, a special liquid stretch that draws locals from all over northern New Mexico. "
Embudo means 'funnel,'" Gontram says. "Picture a 4-mile, super-challenging and wonderful granite gorge." After he's had enough of Class V rapids on this wicked-fun chute, Gontram might head over to the "racecourse" section of the Rio Grande for some play boating to wrap up the day.
What's on tap after a complete day on the water? A cold brew at Blue Heron Brewing, right off the river along Highway 68. The brewery recommends the full-bodied Embudo Gold Golden Ale, complemented by some smothered fries. Gontram also occasionally splurges on a satisfying meatwich at Five Star Burgers, with locations in Santa Fe and Taos.
More from GrindTV
Why you need to attend a rally car race
The best snowboard gear of the 2016 season
2015 National Skydiving Championships look to change sport's perception
For access to exclusive gear videos, celebrity interviews, and more, subscribe on YouTube!