London is very likely the easiest foreign city for Americans to visit. (You'll need some time to get used to the cars driving on the left side of the road, though.) It's one of the most direct and westward cities to fly into, the language barrier is as thick as a charming accent, and it's sort of like one giant Washington DC. (A much more appropriate comparison than NYC, no debate.) And this is the London travel guide to see as much of the city as you can.
About that: London is giant. So where do you start? How can you possibly see and do it all in one long weekend? Well, you can't. But you can return home with a thorough understanding of the city—its people, the layout, the dining and nightlife, and so on. Here's how we would go back and redo our first trip to "The Big Smoke," packed with pubs and river walks and art museums and even a respite at a tea house…because when in London, man.
And when not in London—that is, after you go home—you'll feel a good sense of accomplishment with this list. Sure it's missing a pocket-gouging trip to Selfridges and a cheesy Instagram moment at Platform 9 and 3/4 (both optional), but you'll probably stumble upon those opportunities, because this London travel guide covers all the other bases.
Cheerio, mate! Safe travels to you, and enjoy your time in London. Look both ways before crossing the street, aye?
London Travel Guide: Where to Stay
A little goes a long way at Nobu Hotel in Shoreditch, a Japanese boutique hotel that puts tranquility top of mind—the sanctuary your body and brain need after a day in the London bustle. (And it's in central, hip Shoreditch as an added bonus.) You'd have a direct line to one of the best Japanese restaurants in town, too—also named Nobu.
If you want something more Brit-like but with equal levels of R&R, try Hazlitt's in Soho, which has fanciful four-poster beds and brightly painted walls; it's 18th-century Bohemian and not a bit stuffy—and living in Soho is as convenient as it gets.
Thursday: The Night is Young
Once your bags are unpacked, get thee to Dalston, and don't dress so fancy. Dalston is for the young and youthful, and you'll feel that when you're there. Start with cocktails at High Water, especially if you're here with your +1. Then, keep it easy with Turkish kebabs at Mangal 1 or pizza at The Bite. Chase dinner with drinks and sweaty revelry at Birthdays or The Nest—just check their event calendars first. If you'd rather wind down someplace quieter but equally cool, then Ruby's Bar & Lounge is your final stop for the night.
Friday: The Obligatory London Walking Tour
Morning: London on Foot, Part I
You're on your feet a lot today, but you're also going to make a huge dent in your tourist-attraction checklist—the stuff you more or less just need to see from the outside—so that you can spend the rest of the weekend living like a Londoner, and not like a tourist. So, pay close attention:
Head towards Kensington Gardens, to Ffiona's for your first proper English brekkie (you'll need the energy, so eat up!) Ffiona's is near the west end of the gardens, meaning you can stroll into the park past Kensington Palace. This is where William and Kate and their children live, as well as Harry and Meghan. Walk through the gardens to Hyde Park, towards the Marble Arch in the northeast corner.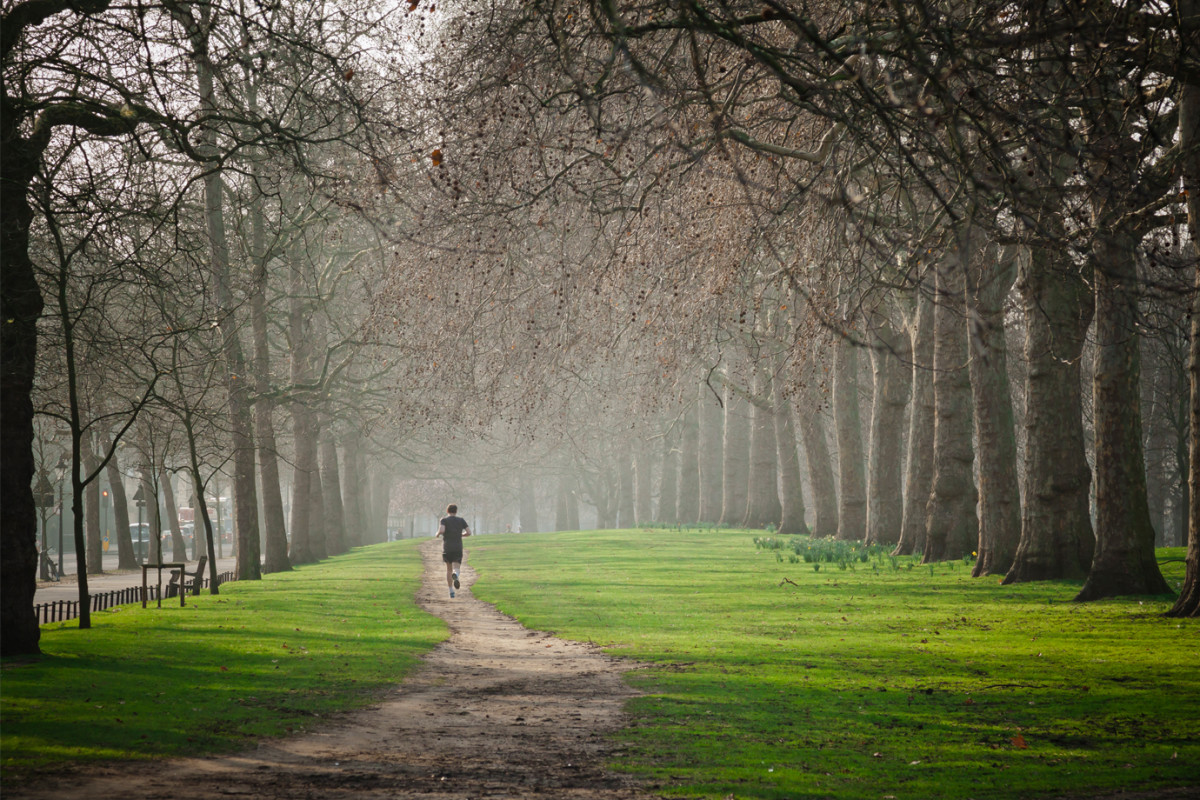 This takes you to Oxford Street, the city's famous shopping district. Venture as far down as you want—most of these brands are the ones you'll find in other big cities—then veer south to Green Park (by the southeast corner of Hyde Park). This is where you'll find Buckingham Palace (the official residence of the monarch).
Afternoon: London on Foot, Part II
From Buckingham, head toward the riverside trifecta: Big Ben (that big clock tower, duh), Westminster Abbey (the audio tour inside is quite astute, should you fancy a pit stop), and the Palace of Westminster (this is where the two houses of British Parliament meet).
You'll cross the Westminster Bridge, with a view of the London Eye (the famous Ferris wheel). Once in the South Bank, you'll walk north along the Thames River past the Eye (£25 will get one person up there, if you can tolerate the lengthy queue to do so), then the National Theatre, and the Bridges Waterloo, Blackfriars, Millennium—that one is the tourist favorite, and it's strictly pedestrian—and next is the Tate Modern (modern art, if that wasn't obvious) and Shakespeare's Globe Theatre. Cross the Millennium Bridge north, and snap a photo of the London Bridge to the east, three bridges away (and the towering Shard skyscraper to its south), and walk up into St. Paul's Churchyard and gardens to see the city's most notable cathedral.
Whew. Hopefully you stopped along the way, or rested atop the Eye, or cruised some art at the Tate. But by now it's late afternoon, you're exhausted, and you need to go back to the hotel to shower and relax before dinner. Congratulations, though. You walked a few miles, crossed off most of the cliché (but cool!) London sights, and now we're moving on.
Evening: London Calling
We'll keep you off your feet tonight, first with drinks at the ME Hotel's Radio Rooftop Bar—you'll need reservations and some business casual attire. Come for the cocktails and tapas, but stay for the panorama along the river, and all those things you saw from ground level earlier today. Then, catch a cab back towards Hyde Park to Signor Sassi for the lobster—or spaghetti lobster—of your Italian dreams.
You're probably exhausted still, but if there's still wind in your sails, steer towards Bar Italia in Soho, which was opened in 1946 and hasn't changed its décor in just as long. They'll bark at you in Italian, and the people watching only gets better as the night gets longer. It's no quiet way to end the day, but the energy of the place is like a shot of espresso, and you need it most. We'd have told you to keep eyes peeled for David Bowie, as he was a frequent patron, though you'll still see the likes of Kylie Minogue or Tom Hardy if you're lucky.
Saturday: Culture by the Pound
Morning: To Market, To Market
Sleep in, and grab coffees and rolls while you saunter around a weekend farmers' market with the locals. The best markets include the Old Spitalfields Market in East London for food and textiles, the crowded and delectable Camden Market in Camden, and the restaurant-lined Brixton Market in Brixton.
Afternoon: The London Museum Tour
You owe it to yourself to visit at least one of London's famous art museums or galleries, and hopefully more than that. Personally, I'd start with the Disneyland of European art, the National Gallery in Trafalgar Square (a pedestrian-packed plaza that is itself a must-see). I'd fuel up beforehand with lunch at the pan-Asian fusion Bronte, right by the National Gallery. The Tate Britain is another museum worth your visit, featuring British art from the past six centuries, and in all a little less abstract than its big (more like massive) brother, the Tate Modern. Last but not least, The National Portrait Gallery's exhibits are always buzzworthy, and far more digestible for the infrequent museum-goer.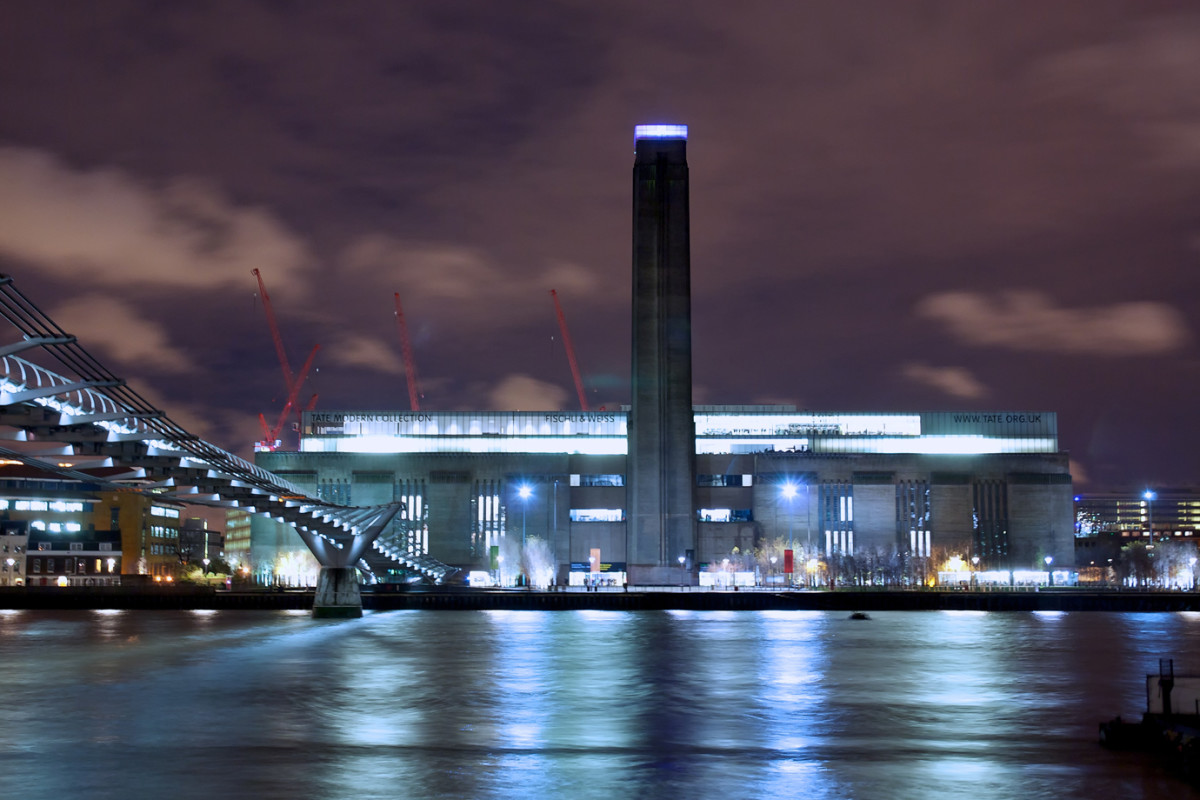 Evening: All the City's a Stage
The Brits know how to cook meat, as you'll learn best at tomorrow's pub roast. As for tonight, you're cutting into a porterhouse steak at Hawksmoor Air Street in Mayfair. It's the first taste of a memorable night out…
As for that, you're in London, for Chrissake! You've got the world's best theatres (check The Royal National Theatre, or The Old Vic, or even Shakespeare's Globe Theatre— or follow the bright lights of The West End for the best musicals outside Broadway. The Royal Opera House and English National Opera have you covered for highbrow, while the Soho Theatre has the city's best comedy and cabaret shows, if you'd rather roll back your sleeves.
Sunday: Pubs—and a Little Time for Tea
Morning: Breakfast and a Proper Tea
Wake up to a traditional Australian breakfast at Farm Girl, which has popped up in three spots around town: Chelsea, Soho, and Notting Hill. (If you can make the trek out to Notting Hill to peruse the charming side streets, now's your chance.)
If you or your travel companion wanted to have an authentic "afternoon tea", this is also your time—because things are gonna get a little turnt in the last two-thirds of the day. (Also, I love the hilarious juxtaposition of you sipping tea all refined-like, and then choking down turkey legs at a pub roast three hours later.) So, point your pinkies high and in the general direction of the Diamond Jubilee Tea Room on the Fourth Floor of tea masterhouse Fortnum & Mason, or the positively picturesque Sketch in Mayfair. Just make a reservation in advance, and don't walk in with sneakers and a graphic tee.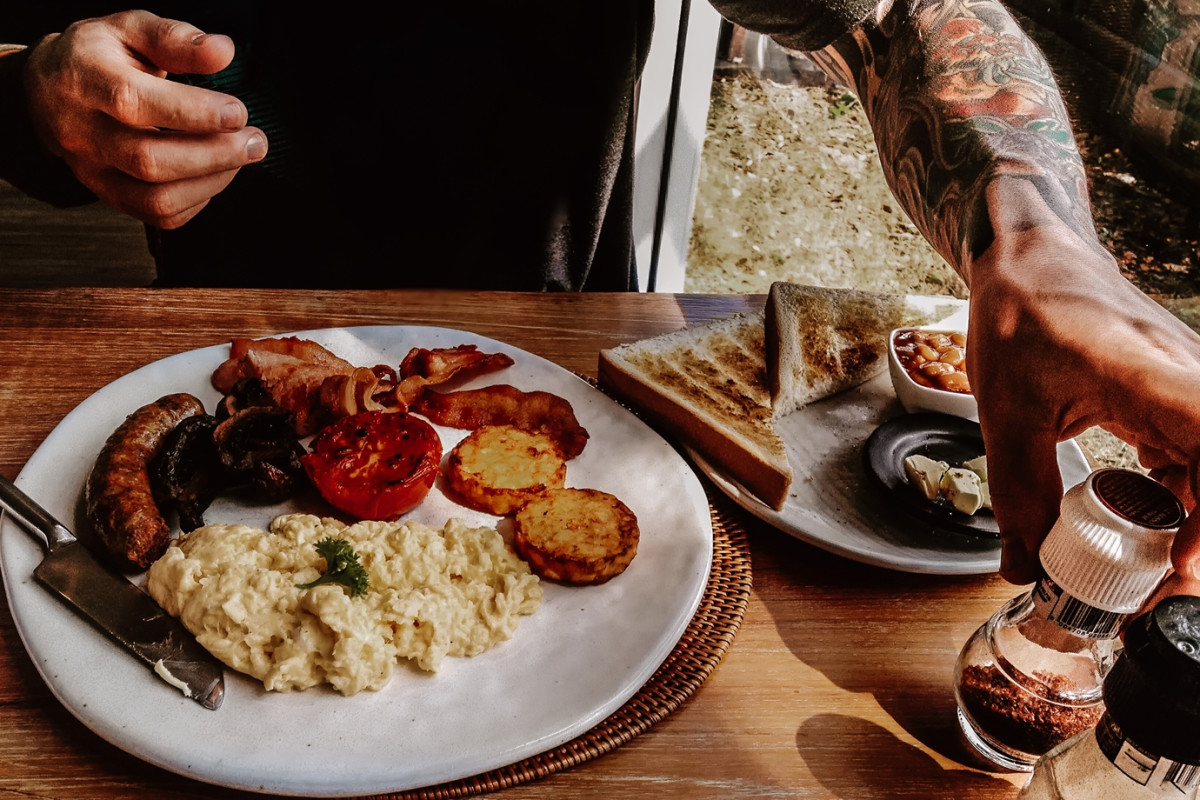 Afternoon and Evening: Pints and Pub Roasts
This day, the most sacred of Sundays, is your baptism into London's pub culture. You need to block off the majority of the day for it—not because you're going to keep pace with the blokes who are shouting belligerently at the footy game—you just need to experience the Sunday pub roast and appreciate this "day off" from hustling around town.
So, since you had a late breakfast, it's fine that your lunch is pushed back to the roasting hour, roughly 3 or 4. Tons of pubs around town serve "pub roasts" midday to patrons, at which you can expect a fist-sized portion (or more) of meat, probably pork or lamb or roast beast. There are potatoes and pudding (not the kind you're used to; this one is baked like bread), plus carrots and peas all wading in gravy. It's a weekly holiday feast, and I hope you packed the heartburn pills.
And after the pub roast, well… you stay in the pubs. And you drink.
Here are the best pub roasts around London. Have your feast at any, then crawl to the others to round out your Sunday:
If you're able—and if neighborhood gentrification and commercialization haven't upended its lease—then visit The George Tavern in East London at the end of your crawl (they close at midnight). You'll get some live music in a longstanding staple, one that persists in the face of rising real estate.
Monday: Eggs Over Easy and Gucci on the Cheap
Go to Lyle's in Shoreditch for an extra-British, extra-fresh last meal (open from 8 am). Shoreditch has no shortage of cafes and boutiques—it's been a cool corner of town for a while, though the hipsters have softened its edges a bit. Nevertheless, take yourself down Brick Lane instead, where you'll find a dozen of the city's best thrift shops—with some fine-ass jackets, blazers, shoes, and belts. It's a short enough street to hit them all, and hopefully, you left some room in your suitcase for the haul.
For access to exclusive gear videos, celebrity interviews, and more, subscribe on YouTube!