More so than other coastal towns in New Jersey, Long Beach Island suffers from acute bipolar disorder. The "season" is two months of hot chaos, with some fun and small waves worked in. The "off season" is a long eight months of cold, storm swells and desolation.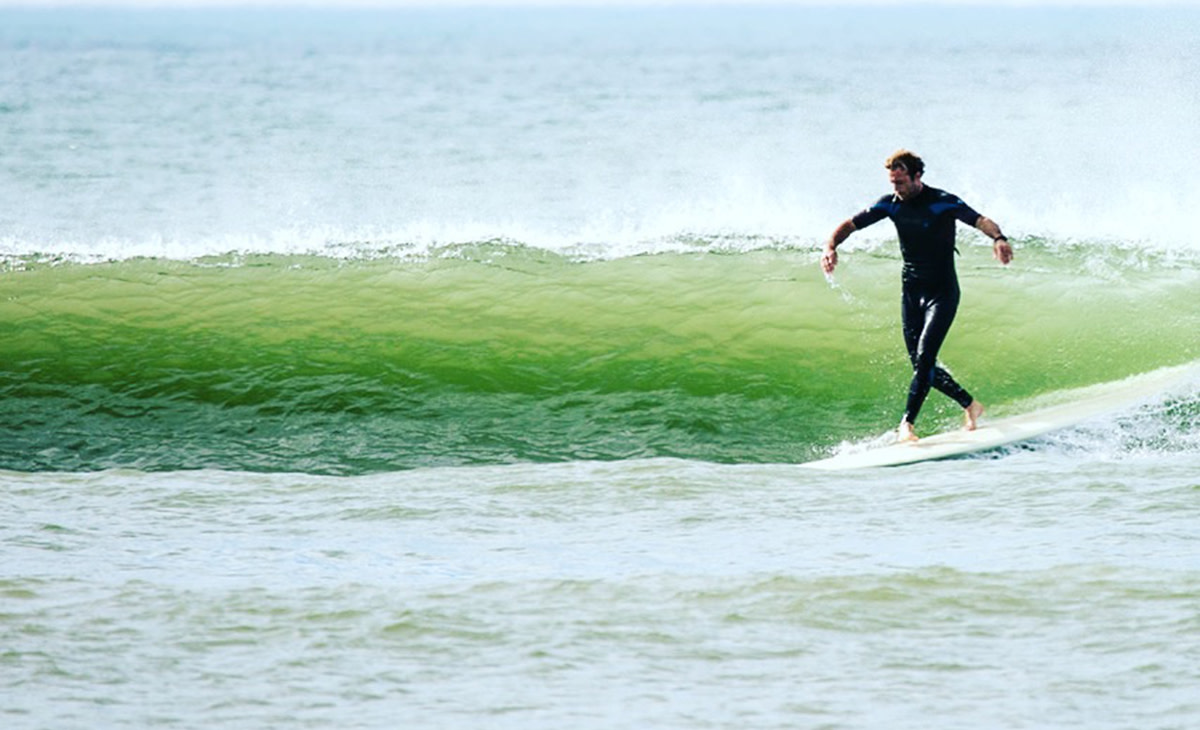 But somewhere in between is a sliver of joyous moderation. Before and after the summer rush are ephemeral weeks of perfect temps, occasional waves and natural wonder that are a perfect time to visit. As the long winter gives way to early summer, it's an ideal place to spend a beach weekend in the Mid Atlantic.
Getting There
Long Beach Island, like most of the New Jersey coast, is not a place that people generally fly to visit. The beauty of these sandy shores is that they're a reasonable drive from the metro areas around New York and Philly, which includes the 4 million people alone in North Jersey.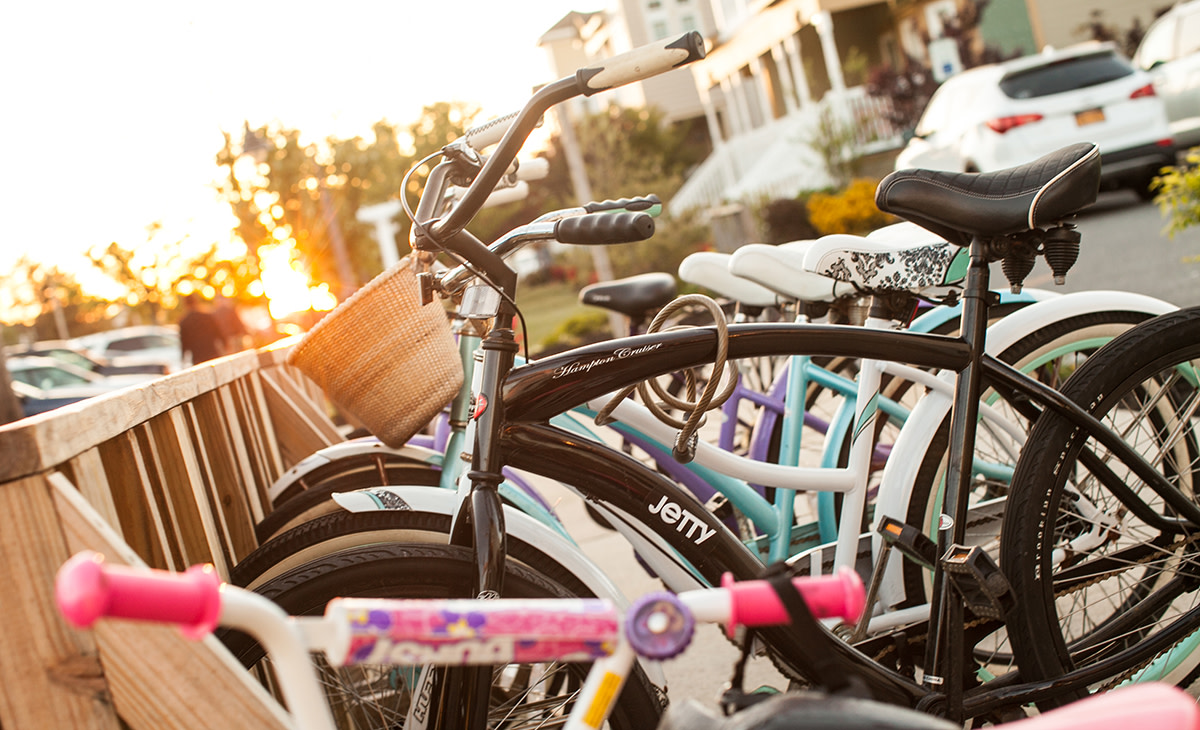 There are basically two ways to arrive: the Garden State Parkway from the north or south, or the New Jersey Turnpike to Route 70 from the west. Arriving on a Friday evening or Saturday morning, expect some of the famous "shore traffic." Eventually, they both meet up with Rt 72, which takes you through the town of Stafford and over the bay to LBI. There's something to be said for driving in over this unique estuary, holding promise of long days at the beach.
Where to Stay
This will prove one of your bigger challenges when planning a trip to LBI. LBI is primarily privately owned homes that rent out for the week in the summer via Airbnb, VRBO, VRLBI or traditional real estate agencies. Most rentals are on a pretty strict Saturday to Saturday schedule, but if you're visiting in June or September, rental owners are more flexible.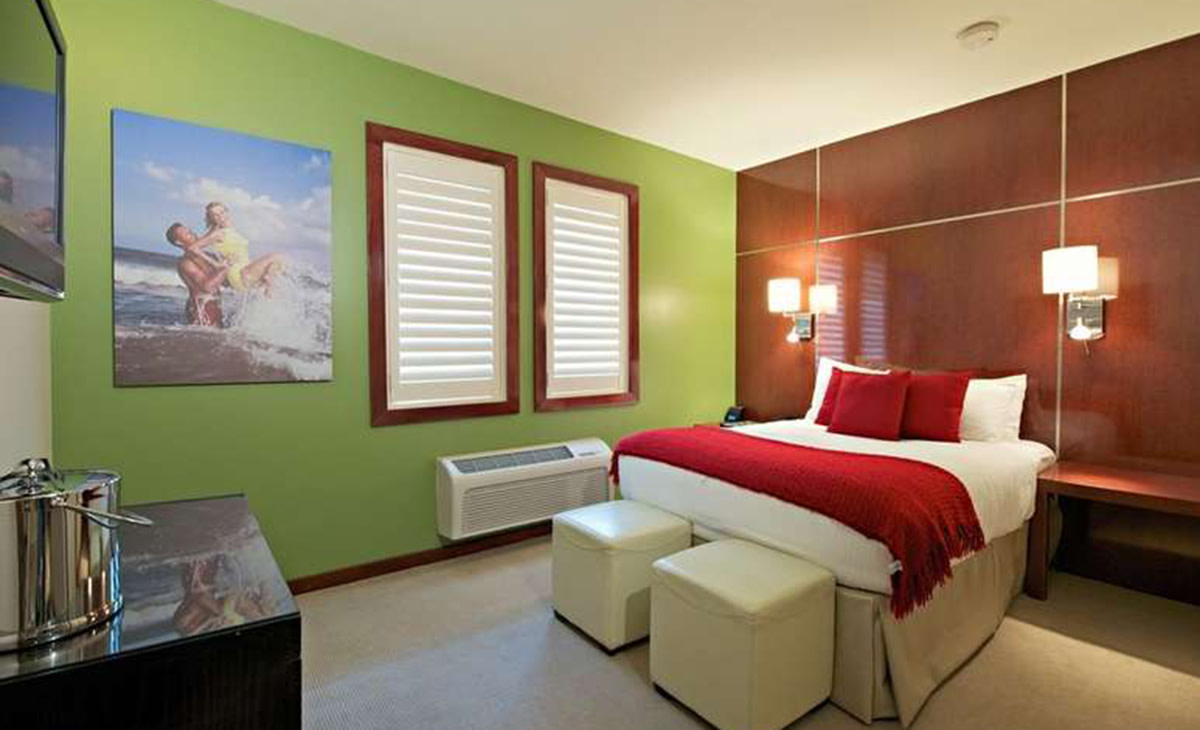 The few hotels mean they're all pricey, but there are a host of motor lodge-style places like the Spray Beach Hotel, the Buccaneer, Coral Seas, the Mariner Inn, and the White Whale. They're not cheap, but there really aren't any bogus motels on the Island.
One hidden gem is Windward on the Beach, a stylish boutique hotel just across from the beach in Beach Haven. Another option is The Mainland, a Holiday Inn that has been updated in recent years with a bustling beer garden, outdoor seating and local-style artwork. (Locals actually hang out there.)
If you've got the budget, there's the Vegas-themed Daddy-O hotel and restaurant – and new for summer 2019, the Hotel LBI, which will have 101 rooms, now the biggest hotel on LBI. There are also a good number of guest houses, mostly in Beach Haven.
If you're a shoestring traveler willing to sleep in a tent, there's the accommodating 60-acre Baker's Acres Campground in Little Egg Harbor about 20 minutes from the Island.
Getting Around
Since you're likely arriving by car, you'll have one to get around … And you'll need it. Bringing a beach cruiser or skateboard is also a good idea for morning coffee, surf checks or riding down to the bay to watch the sunset.
There's also the LBI Shuttle, $2 rides during the day, $5 at night. You can download the app, or Google tells you where the bus is.
Friday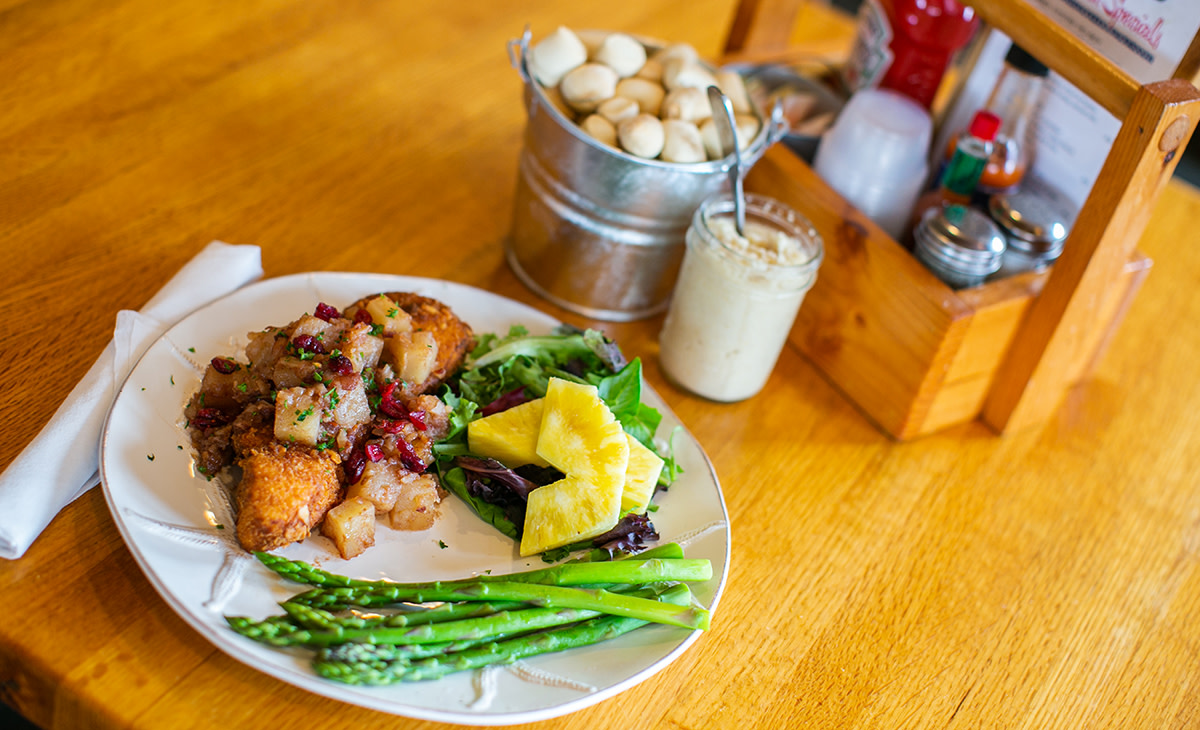 6 p.m. – Check into your rental or room and walk up to the beach. This is the golden hour. Take in the Atlantic. Maybe jump in. This is why you're here.
8 p.m. – You're on an Island, so make the most of it. The Barnegat Bay has long been celebrated for its bounty. Generations have made a living clamming, crabbing, fishing and harvesting oysters here. The Island's most northern town, Barnegat Light, is home to a working fishing fleet.
The Blue Water Cafe, Mud City Crab House, Delaware Avenue Oyster House, Off the Hook Seafood and Ship Bottom Shellfish are all casual spots that pride themselves on fresh seafood. Local Tip: If they don't have a bar, you're welcome to bring your own bottle of beer or wine.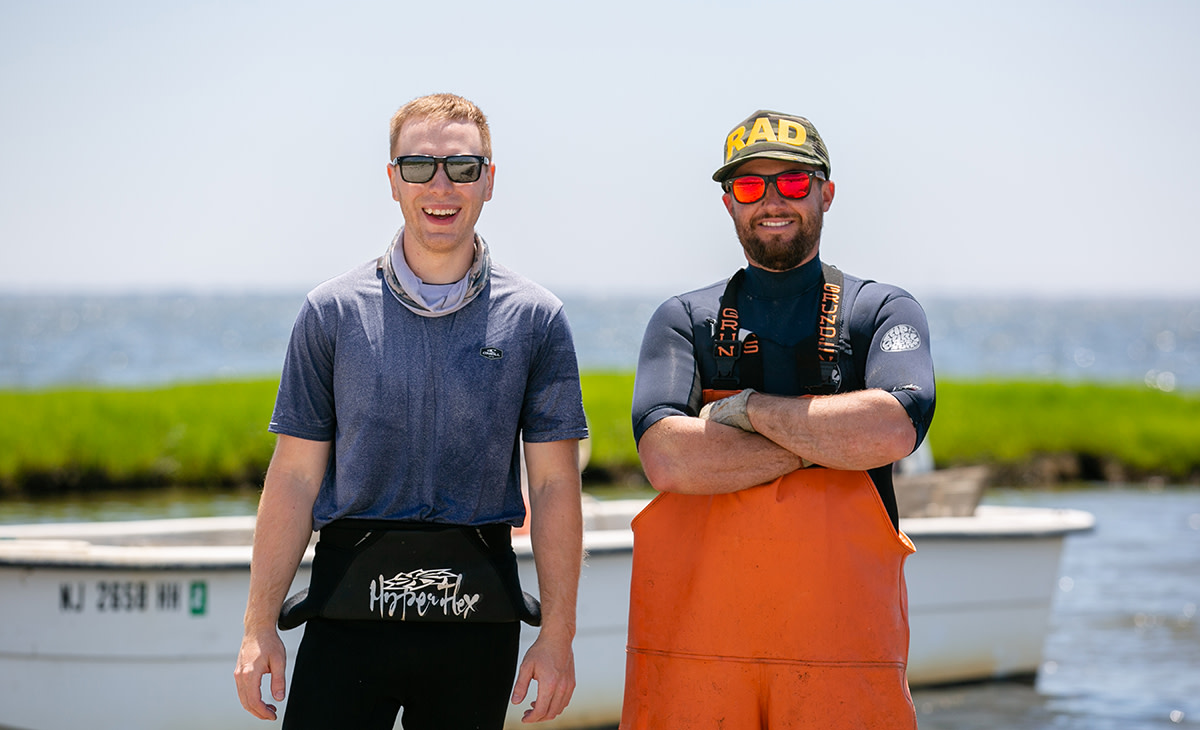 10 p.m. – Long day ahead of you tomorrow. Head back to the place and get some shut eye.
Saturday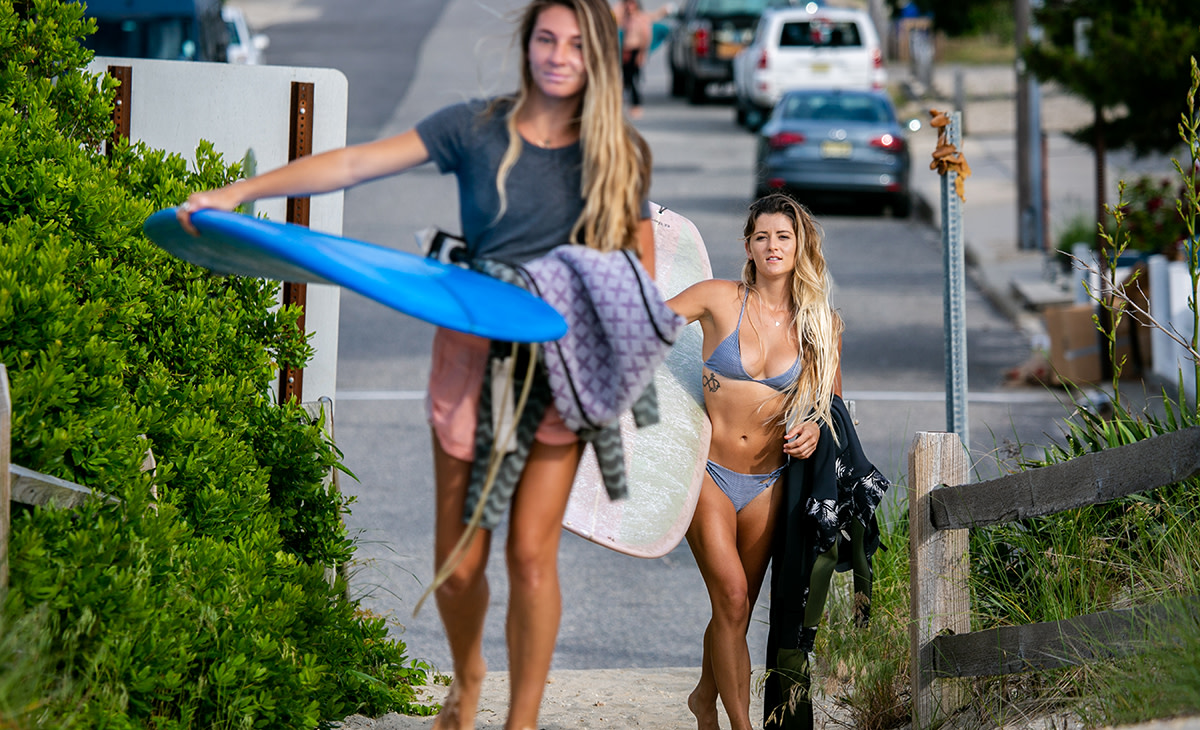 6 a.m. – Up and at 'em. You can even get up earlier if you want – The sun rises before 5:30 a.m. in June.
During the summer months the wind blows like clockwork. Unless there's a significant weather system, the wind is either light or offshore (west) early in the morning. As the sun gets higher, the land gets baked and the hot air rises, creating an onshore wind similar to warm coasts around the world. Meaning, if you want to get a session, this is the time.
When high pressure parks over the Atlantic in the summer, it creates a southerly flow. When this ticks up, it creates little summer surf that's clean most mornings. (Tip: Low expectations are even too high.) Stick with no expectations and if you get a little wave on a fish or log, you're stoked. But LBI tends to get a little bit more juice in the summer than the rest of the Garden State.
The water tends to be chilly still in June. You'll likely need a 3mm wetsuit. Later in the summer, the ocean can get up near 80 degrees Fahrenheit. If you need any gear, Farias Surf and Sport has three locations – Surf City, Beach Haven, and the flagship store in Ship Bottom. Check out Brighton Beach Surf Shop, which doubles as a surf museum with volumes of surfboard history.
9 a.m. – Time to fuel up. While Acai bowls have been a morning staple in Hawaii and the West Coast for years, it took LBI a bit to catch up. Head over to Incredibowls with locations in both Surf City and over in Manahawkin, where they use a base of 100% organic Acai, wild blueberries, bananas and cherries. You can go wild with whatever else you want to add.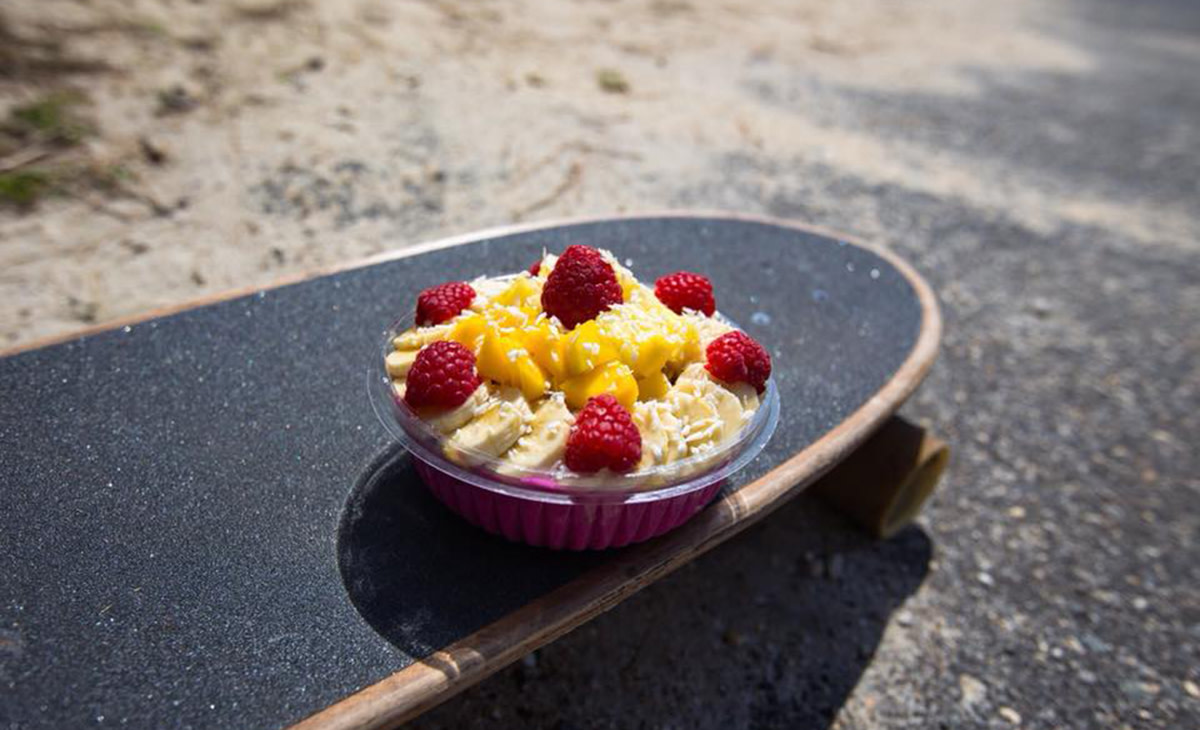 11 a.m. – You haven't really spent much time on the beach yet, so it's time to change that. On Saturdays, it would seem that half of New Jersey is on the sand, escaping the inland heat. Feel free to join right in.
And yes, here comes the hard reality. If it's mid-June or later, you're going to need a beach badge after 10 a.m. New Jersey is the only place that makes you pay to get on the beach. Is it ridiculous? Yes. Is it kind of a money grab? Yes. But it's the way these small towns are able to handle all the folks from the most densely populated area of the country. Beach badge funds help staff the beach with guards and handle the influx of trash. A day badge is about $7. A weekly is $20. A seasonal badge is $45.
And if the wind isn't completely howling, you might get another crack at the surf. Also, don't let the afternoon sea breeze fool you, you're getting charred. Reapply the SPF generously and often.
3 p.m. – By late afternoon, the sun will have zapped the life out of you. This might be a good time to sample some of the local brews. The Island has several breweries local to the area – Oyster Creek Brewing Co. in Forked River and Pinelands Brewery in Tuckerton. Even closer is Manafirkin just across the bridge and Ship Bottom Brewery is in Beach Haven.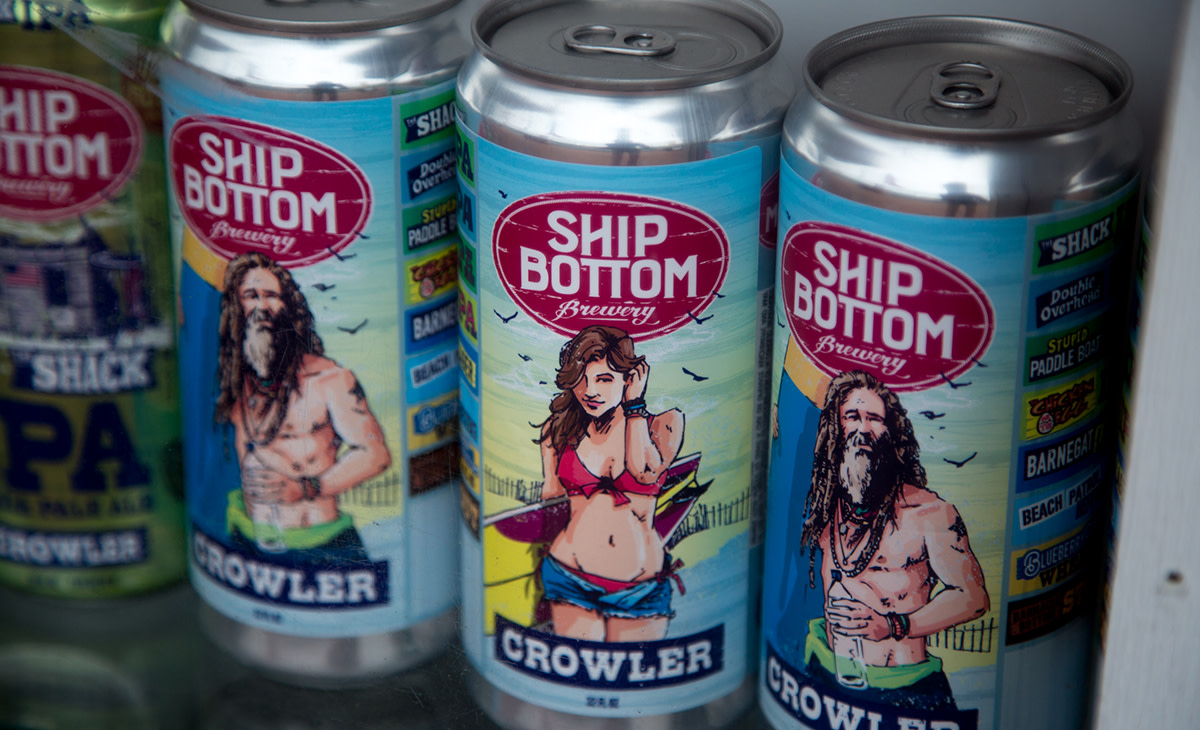 There's actually a self-guided Surf and Sip Brew Tour of the LBI region that lets you taste the craft brews and experience the culture that has inspired them.
This would be a good time to take advantage of that shuttle. Take a growler to go and hop in the shower.
8:30 p.m. – It's Saturday night and if you're looking for a truly memorable dining experience, you'll have made a reservation at Black Eyed Susans two weeks earlier. Organic and sustainable are ethical, but BES, in Harvey Cedars, shows off how delicious they can be as well. It's still beach casual, but the food is next level, using seasonally available ingredients sourced from local farms, distributors, and fishermen. Plus, owners Chris Sanchez and Ashley Pellegrino can both surf circles around you.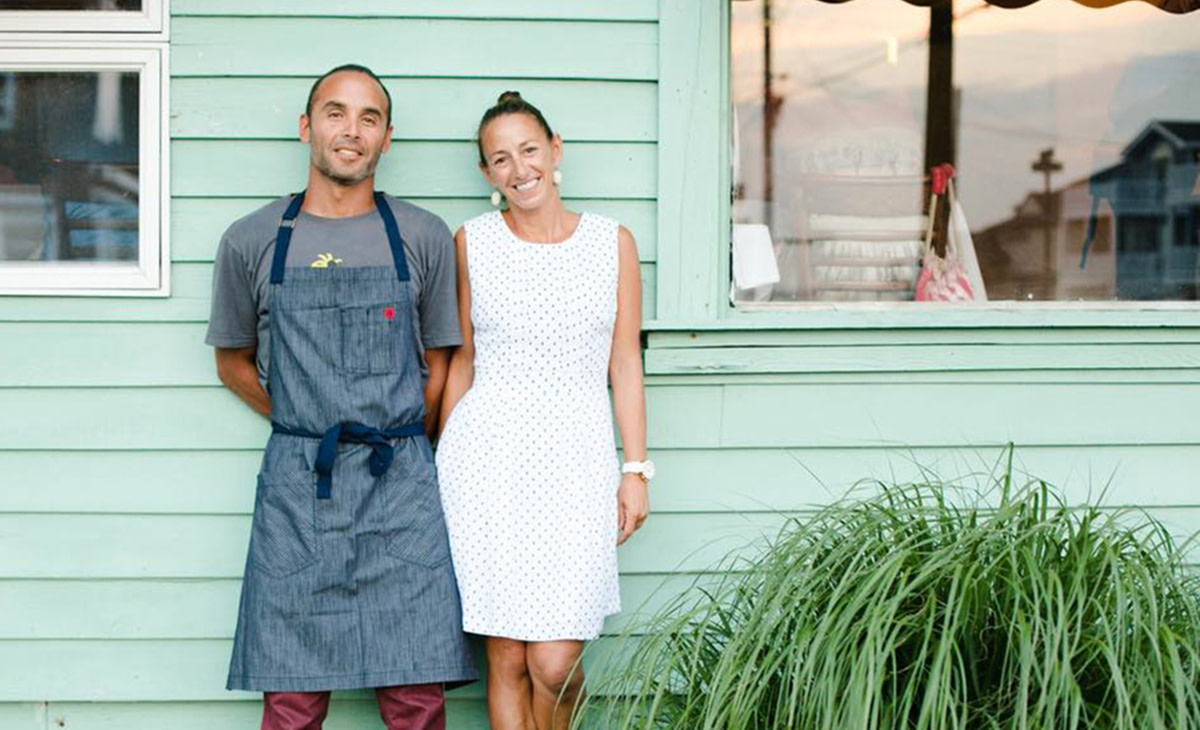 10:30 p.m. – If you're really looking to party, just head to Beach Haven. LBI's night life is typical of the coastal New Jersey – cover charges, cover bands and inebriated folks of all ages. You won't find much for culture or original music, but you will find a stumbling dance party.
If a tucked away neighborhood bar is more your style, check out the Black Whale Bar & Fish House and the Hudson House (literally tucked into a neighborhood) or the Port Hole in Ship Bottom.
3:30 a.m. Bars close at 3 a.m. Go to bed.
Sunday
7 a.m. – You've got a decision to make on Sunday morning. Take into account the swell and how much you drank the night before to decide if you're pulling into little bowls or pulling the covers over your head. If the surf is flat and you're itching for something to do, Barnegat Lighthouse State Park opens at 8 a.m. Go climb the 217 steps and check the amazing Atlantic vantage.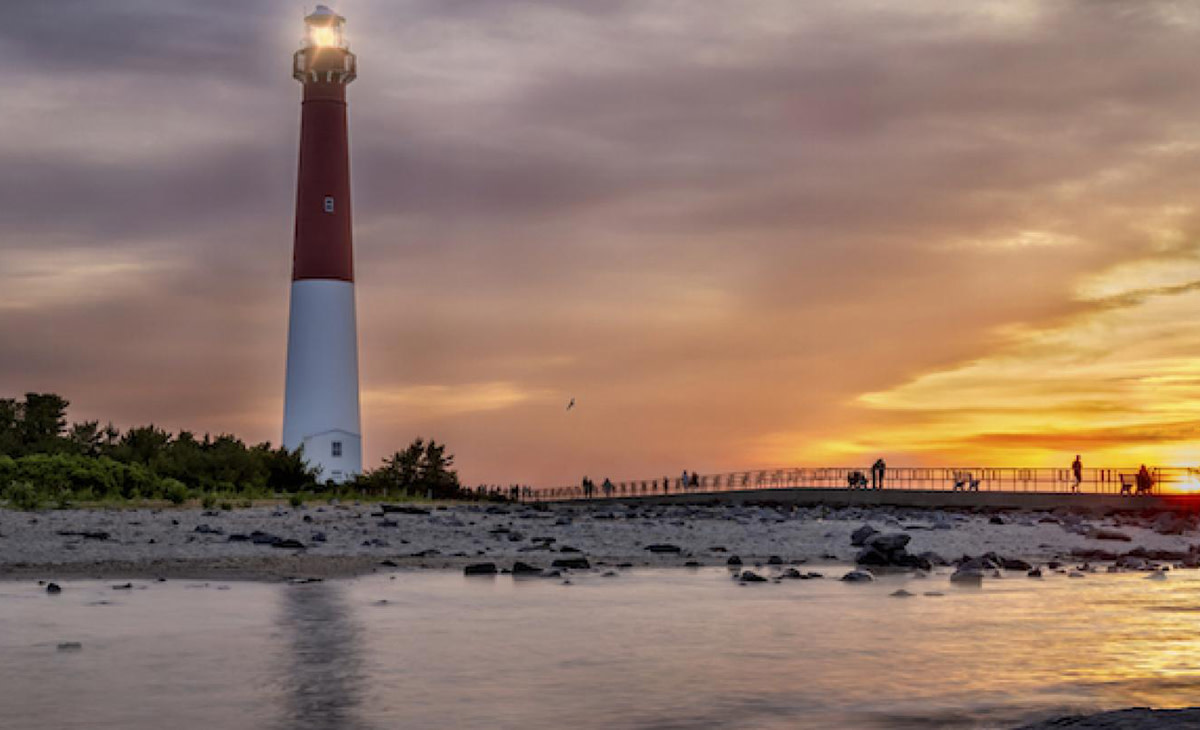 9:30 a.m. – Going out to breakfast is somewhat cultish on LBI. Everyone loves the spot they grew up going to and folks wait an hour for a table. No doubt, the brekkie spots are good, from the Chicken or the Egg, the Sandbox Café, Uncle Will's, the Greenhouse Cafe, Mustache Bills, the Dockside Diner, or Wally's. But you have to decide if you want to invest that kind of time in pancakes.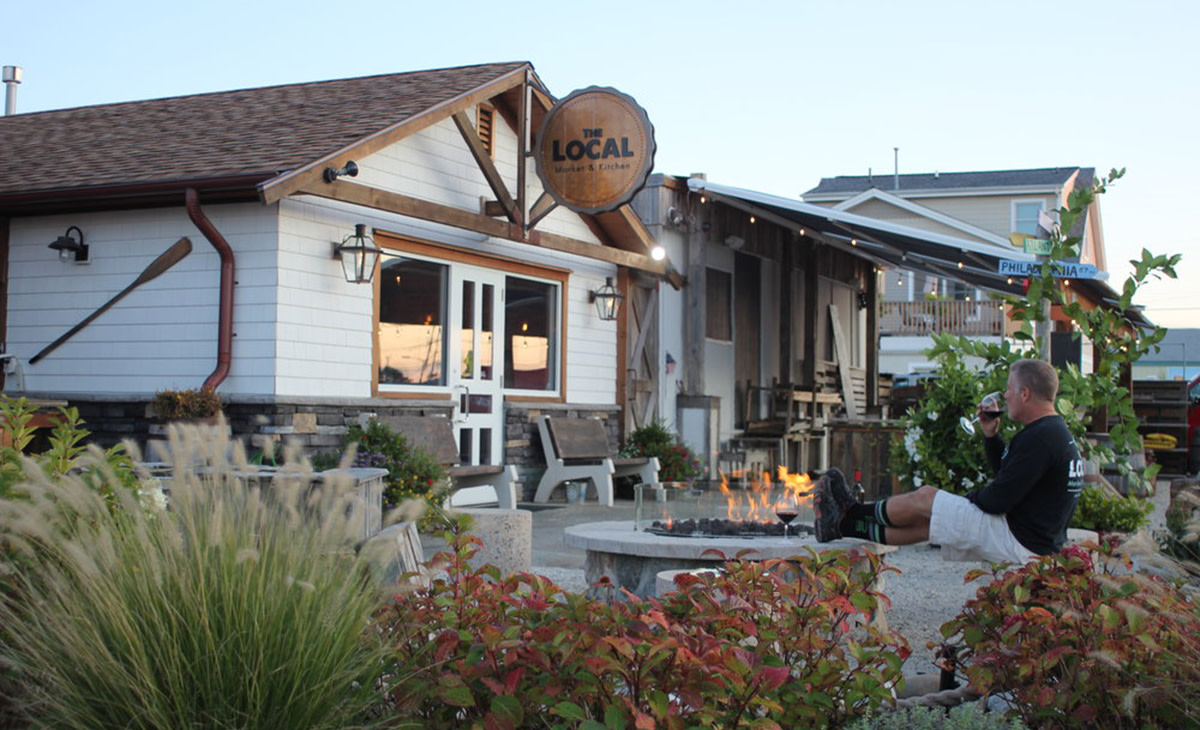 If not, you may want to just grab something at one of the newer styled eateries like The Local, Pearl Street Market or Pyour Pour, which all have fantastic options of baked goods, crafted sandwiches, deli items and any kind of specialty coffee you want.
11 a.m. – Time to make something of this day. Over the last several years, Bayview Park in Brant Beach has become a full bayfront watersports facility.
LBI Surfing, Island Surf and Sail and South End Surf N' Paddle all have space there with gear, which keeps you from having to load a 12-foot standup paddleboard onto your Chevy Cruze. They all do SUP lessons and tours, but assuming you've done this remarkably easy activity before, you can just rent a board and go for a paddle on your own.
Make a reservation ahead of time or just show up. Island Surf and Sail also does windsurfing, if you're feeling retro. Local Tip: Paddle upwind first. That southerly breeze can whip your butt.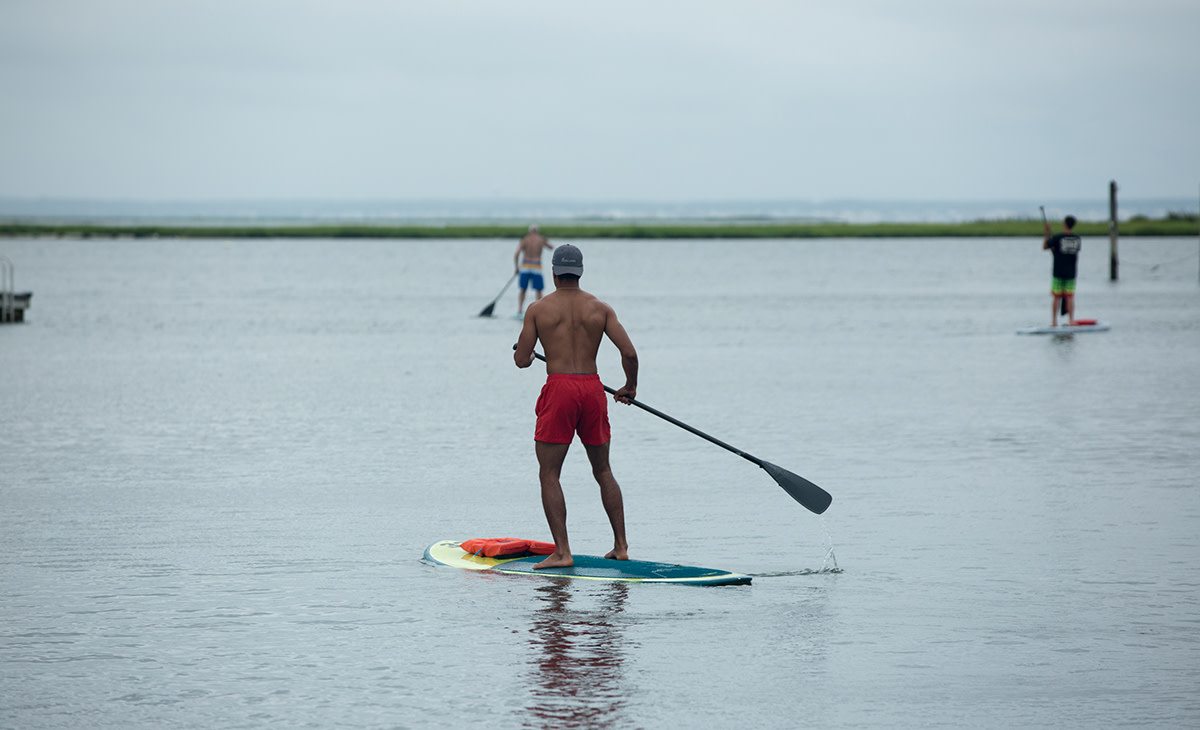 2 p.m. – Your spot on the sand is starting to get worried about you, so head back to the beach. If you get hungry, check out FlyFood. They deliver your order from Dom's Drive-In, Speakeasy Pizza and Bagel's and Beyond right to your beach blanket.
5 p.m. – The later you stay on the Island, the less traffic there will be on the way home. This gives you time for a simple dinner. Try the easy spots like Woody's Drive In, Shore Fire Grill, Barry's Do Me a Flavor, the California Grill or La Bamba.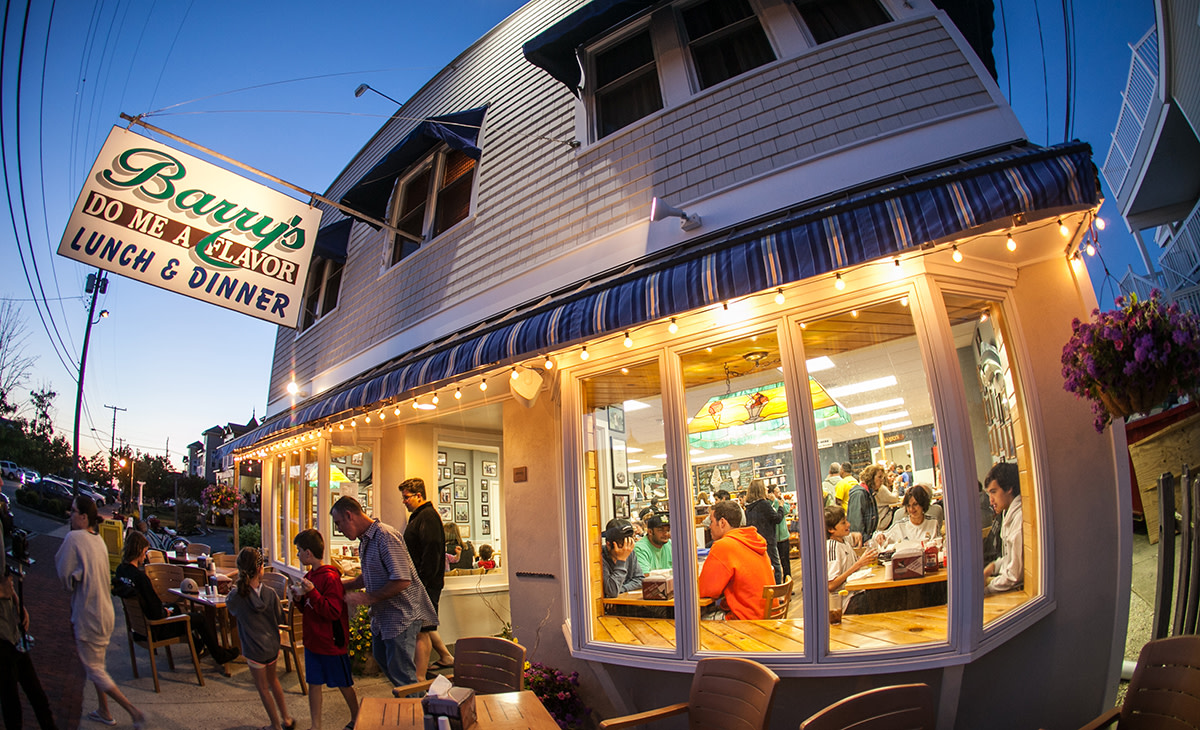 8:30 p.m. – You're headed off the Island with a slight sunburn on your nose, salt in your hair and a belly full of burgers or tacos. And if you time it right, you can catch the sun setting as you drive west over the bridge.
More Weekends Stories From ASN
Weekends Washington, DC: Adventure Awaits in the Nation's Capital
Weekends Asheville: Climbing, Biking, Waterfalls and Breweries … All in One Place
Weekends Sedona: Towering Red Rocks and Small-Town Charm Will Win You Over
For access to exclusive gear videos, celebrity interviews, and more, subscribe on YouTube!