MTJP | Joshua Tree from More Than Just Parks on Vimeo.
Will and Jim Pattiz had never seen a national park before taking a trip to Arizona's Petrified Forest in 2012. After being completely awestruck by the park, the brothers, who run a multimedia agency, took it upon themselves to shoot and produce free documentaries on all 59 national parks in America with a project called More Than Just Parks. The documentaries are a culmination of hundreds of thousands of stunning photos and videos taken and showcase each park's beauty in a way that can only be rivaled by seeing it yourself.
We spoke with Will and Jim following the release of their Joshua Tree film last week — the fourth so far — to talk about what it means to take on all 59 national parks.
What's the goal behind documenting every national park?
Jim Pattiz:One is to encourage people to go to the parks. It's our opportunity to show people who have never seen them what's out there. Secondly, we want to promote conservation and tourism.
Will Pattiz: Coming from Georgia, we grew up playing outside with a lot of trees around, but national parks are a playground for everyone that give you a lot more than trees. They give you a sense of awe that everyone should experience.
What kind of preparation goes into making one of the films?
WP: We do a lot of research about each park beforehand, and when we go to shoot we camp the entire time. We are camping anywhere from two weeks to a full month and only leave the park about once a week to dump files. It's funny because sometimes we look out of place schlepping through the park with 90 percent of our gear being camera equipment. 
How do you capture those amazing shots that each film features?
JP: We choose to visit the park based on the weather and the season that best showcases that particular park. For the Smoky Mountains we choose to shoot in autumn during peak fall color along the Blue Ridge Parkway.
WP: Most of the time, the shots we are getting are right off the road. They're ones that you could see for yourself if you go.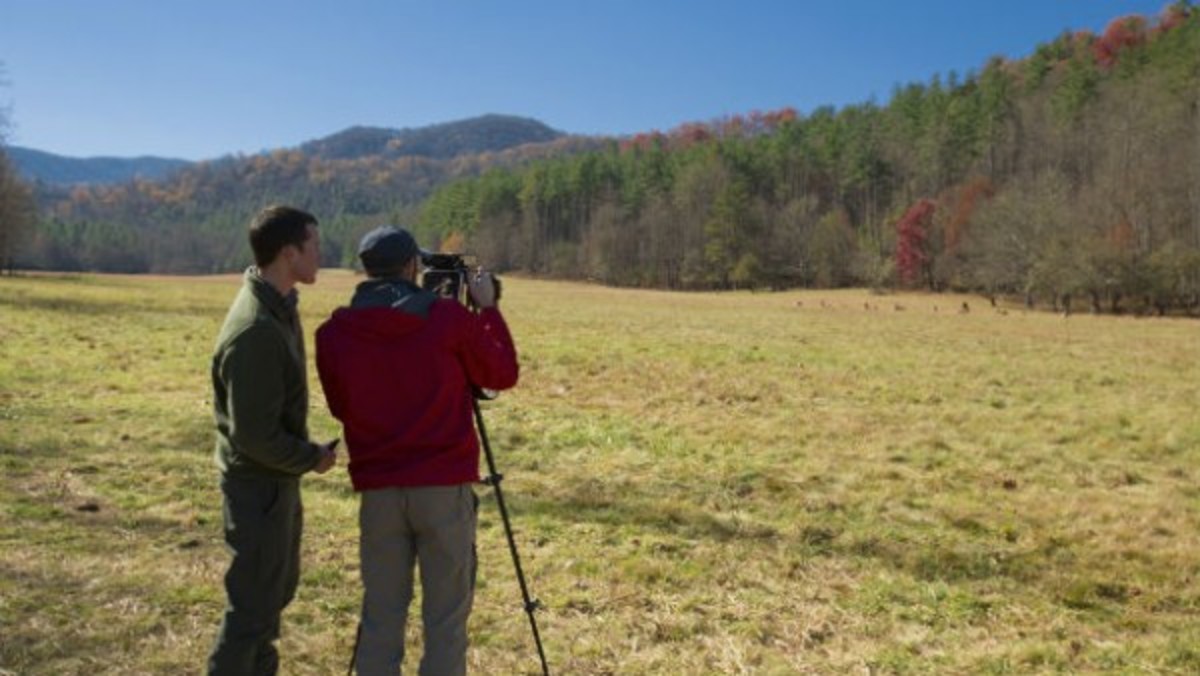 (Filming in Great Smoky Mountains National Park)
When do you want to have all 59 films completed?
JP: We don't have a timeline we are trying to finish this by. There are 59 national parks now, but that could easily change and we would want to document any new additions. Eventually we want to grow beyond just documenting parks to include national monuments, forests, and battlefields. 
So what's next?
WP: We want to shoot Glacier National Park sooner than later. The glaciers are melting and we want to film it so down the road people can see what Glacier used to look like. We are heading out to film at our next location in April. We like to keep it under wraps, but I can tell you it's going to be very different from Joshua Tree. 
For access to exclusive gear videos, celebrity interviews, and more, subscribe on YouTube!