If there's one travel itinerary I'm writing most often for friends, it's for Mexico City. Tourists are traveling there in multitudes—and why not? The food is the best in the world (fact!), the history is rich, the hospitality warm, the colors vivid.… If you're planning a trip to CDMX, then this is a great Mexico City travel guide to follow for a guaranteed good time and maximum efficiency.
Mexico City has Parisian levels of charm, and you can get a lot of bang for your buck. (In this case, "bang" = tacos. But also everything else.) It's got greasy street eats, highbrow restaurants, a little history and sightseeing, mescal, and dancing—plus a luchador or two.
Mexico City Travel Guide: Where to Stay
Stay in Roma Norte, Condesa, or Juárez. They're all central to the things you're doing, and relatively safe to walk around at all hours of the day (and as long as people are out and about into the evening and night). Just summon an Uber if you ever feel it's best.
On that note, you should just use Uber to get around all week. It's very cheap in Mexico City compared to most cities, and I've found that the drivers are really accountable and friendly. Even if you're stuck in traffic for an hour (which this Mexico City travel guide tries to avoid), you won't get slapped with a big bill afterwards.
One favorite hotel is the stylish but affordable Hotel Carlota in Juárez, for its clean and sharp design, and beautiful touches like its lobby lap pool and turquoise-bathed restaurant. Second would be Condesa DF in Condesa, for its hip design and tasty rooftop cocktails.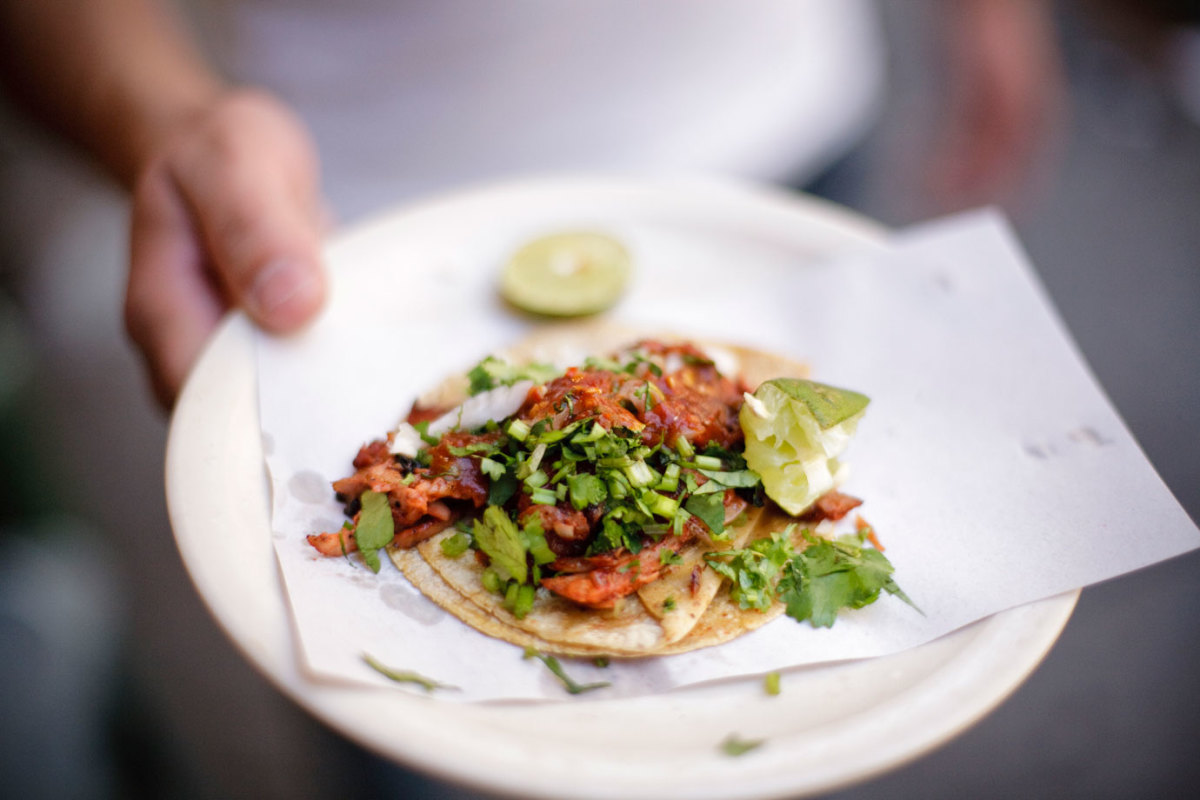 Thursday: Stay Local Near the Hotel
Evening: Your first night's agenda is simple: Eat, drink, and acquaint yourself with the area. You can safely walk around Condesa, Roma, and Juárez at most hours of the night.
If you want a cocktail before dinner, do it at the newly opened Bar Oriente in Roma Norte. You'll get a live DJ set plus small Japanese-Mexican cocktails and sharable Japanese-Robatayaki grilled bites that feature local Mexican ingredients. Start with the mescal-and-sake Meridion, or the schochu-tequila blended Ecuador.
Then walk over to farm-to-table Huset for dinner in the garden. Make a reservation ahead of time and specify that you want to eat outside. Ask for the off-menu avocado pizza appetizer, and order the grilled octopus or roasted chicken for dinner.
After, earn your dessert by walking to El Moro next to Parque México in Condesa. They serve churros from the counter, with chocolate dipping sauce or hot chocolate by the cup. (You're going to eat a lot on this four-day weekend, by the way.)
And if you're still feeling social, go to Xaman for live music and a craft-cocktail nightcap with the cool co-eds of CDMX.
Friday: Pyramids and City Center
Morning: Teotihuacán
Stroll on over to Cicatriz Café for avocado-and-eggs breakfast (and bookmark it for a nightcap if you need a bustling, low-key crowd later in the week). You've got a big day ahead of you, so fuel up.
You're going to leave the city after breakfast, which might seem funny since you only just arrived. But because most people want to experience the 2,000+ year-old Teotihuacán pyramids on their visit, I think Friday morning is your best chance to do so and avoid too much traffic. You can Google around for various tourism companies, but I suggest you book a private tour that can pick you up and drop you off at a reasonable time, without making you get up at 5 a.m. and then pick up 20 other people around town, only to be shuttled around near the pyramids and forced to eat weird lunches and buy gimmicky souvenirs.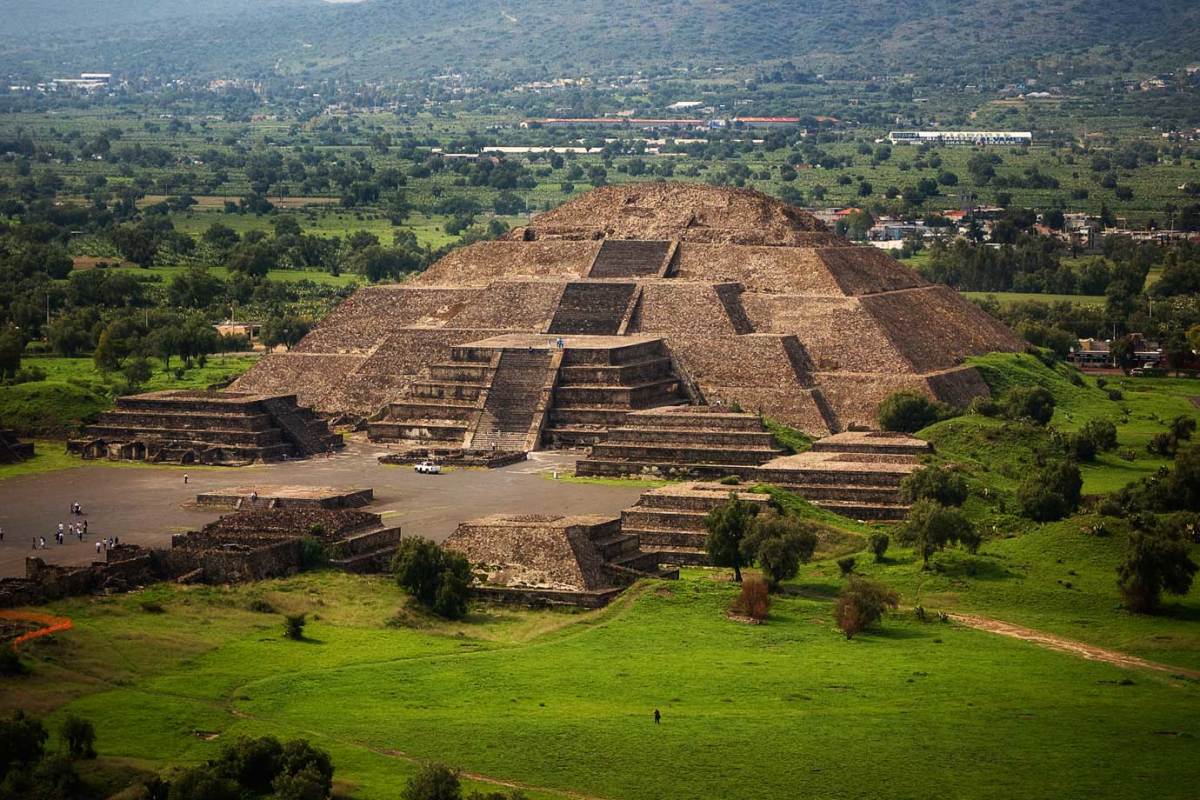 So: Book something private, OR hail an Uber and before getting in, ask your driver if he' is willing wait for you to tour the grounds (which should take 30-60 minutes, tops), and offer to give him some cash for the troubles and roundtrip fare. Most of them will say yes, and you can probably get it all for 1,000 pesos (roughly $50-60, depending on the exchange). It's worth doing it this way, since it buys you back about 6-7 hours.
Afternoon: Templo Mayor and La Ciudadela
After the pyramid visit, have your driver drop you at El Cardenal near the historic city center for a late lunch. You'll order the chilaquiles, of course, and get your second with a café de olla. Then, go to the Zócalo (the main square, also known as Plaza de la Constitución). It's the second-largest public square in the world, and is usually thriving with vendors and tourists, or being set up for a big event.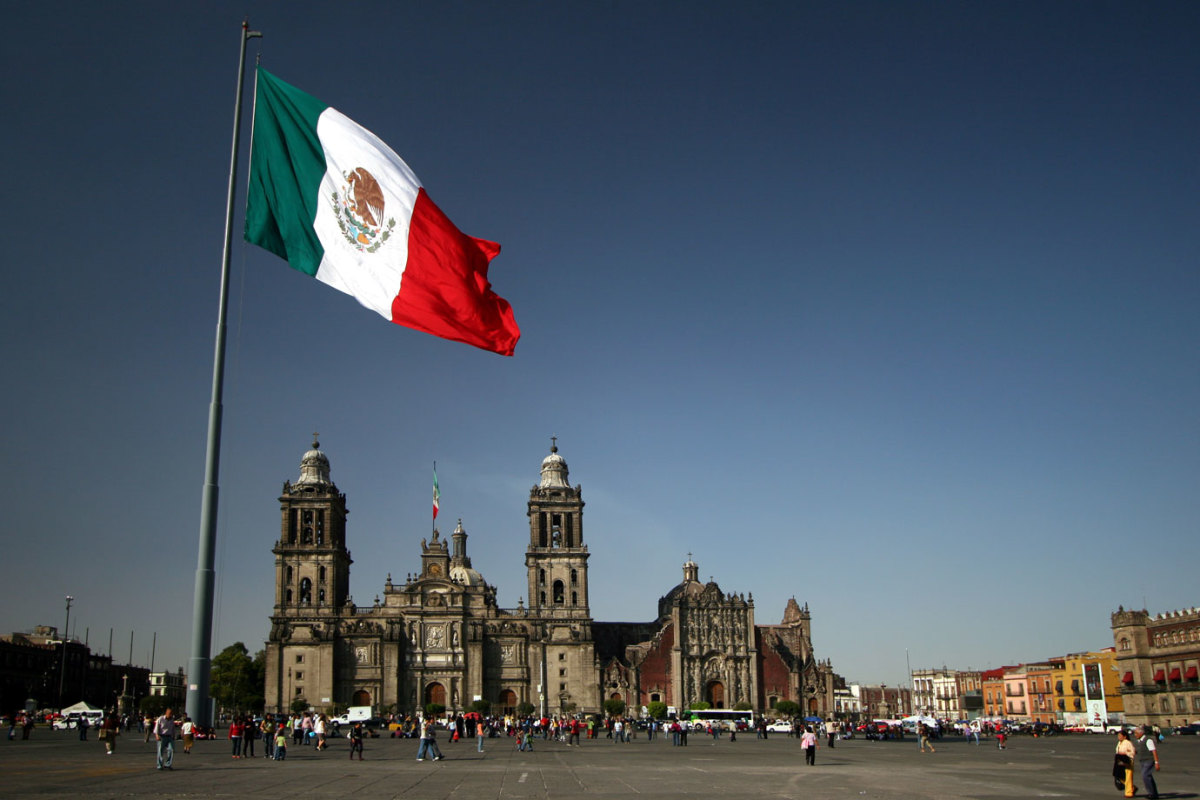 Cap your Aztec history day with a visit to Templo Mayor. It's just off the Zócalo and is housed atop some recently unearthed remains of a massive Aztec temple, which was demolished and covered up by the colonial Spanish empire. You can see recovered artifacts in the museum itself, and tour the skeletal walls of the temple itself.
Keep an eye on the clock, and skirt over to La Ciudadela before it closes at 6 p.m., to stock up on your authentic souvenirs: hand-carved wood figurines, Taxco silver jewelry, Oaxacan rugs, and more. You'll have another chance tomorrow to get slightly higher-end crafts, but this is a one-stop shop for gifts and mementos.
Evening: Mucha Lucha
Book whichever wrestling event is at Arena México for the night. (From your perspective, they're all fairly interchangeable.) Sit as close to the ring as you can, in the event that the luchadors meander your way with some of their hilarious acrobatics. You can arrive an hour late to skip some of the less exciting opening acts, and can plan on a late dinner after the event. (It's a helluva lot of fun, but it can have diminishing returns after the third battle royale.)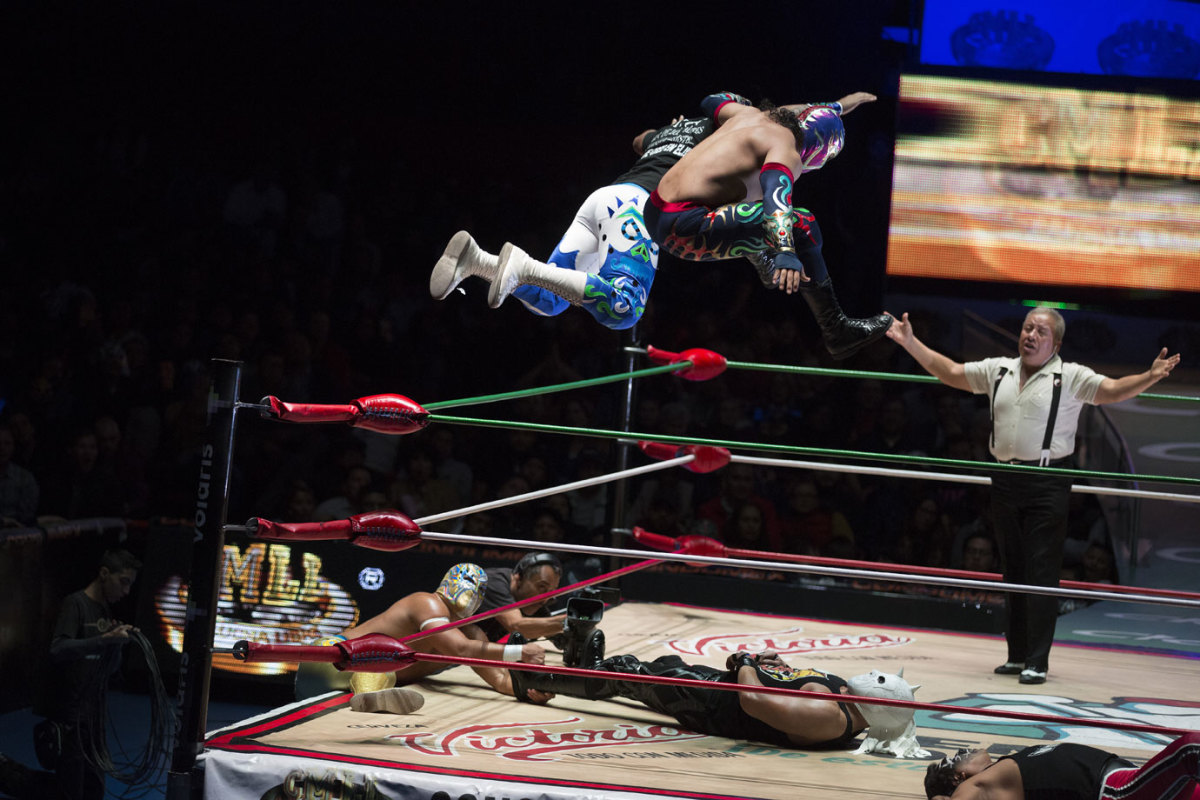 Reserve a late table at Maximo Bistrot in Roma Norte, which isn't too far from Arena México in Doctores. It's going to be jarring to go from luchadors to French-style dining, but Maximo isn't hoity-toity; you can get by wearing some denim and a nice t-shirt for the evening. (Just don't spill beer on it at the wrestling match.) Savor the ceviche or mushroom risotto here; it's a perfect place to try local fare with some overseas influence.
Saturday: Coyoacán and Xochimilco
Morning: San Angel

Today you go south in the city, first to the neighborhood of San Angel. Start with Mexican breakfast at San Angel Inn (make reservations and ask to be seated in the garden). They'll serenade you with live music. Plus, the service is exceptional and the ambience relaxing.
Then, cross the street to tour workspaces of Diego Rivera and Frida Kahlo at Museo Casa Estudio. It's the first of two Kahlo detours of the day. Before visiting the second, you'll meander over to the Saturday San Angel artisan market (El Bazaar Sábado), to get any gifts or souvenirs you didn't otherwise find yesterday at La Ciudadela. This one is a little higher-end—keep an eye out for beautiful jewelry and dinnerware.
Early afternoon: Coyoacán
Next, you'll shuttle yourself over to La Casa Azul in Coyoacán, Kahlo's former home. She lived here alone, often retreating to the house even while married to Rivera.
After, walk down the street to Mercado Coyoacán. Get lost in the maze of vendors, but follow your stomach to the center, where the four-cornered tostadas stands welcome you. (Look for tall yellow or orange photo menus, and take a seat anywhere in this intersection.) Order a couple of them—the chicken molé is my favorite—and chase it with an horchata.
Late afternoon: The Canals of Xochimilco
Browse the market if you want. Otherwise, head to a corner store for a six-pack, and call your car—you're headed to Xochimilco next. These are the canals you've probably seen in magazines (or on Insta), where large colorful boats slowly cruise around, gently brushing up alongside each other.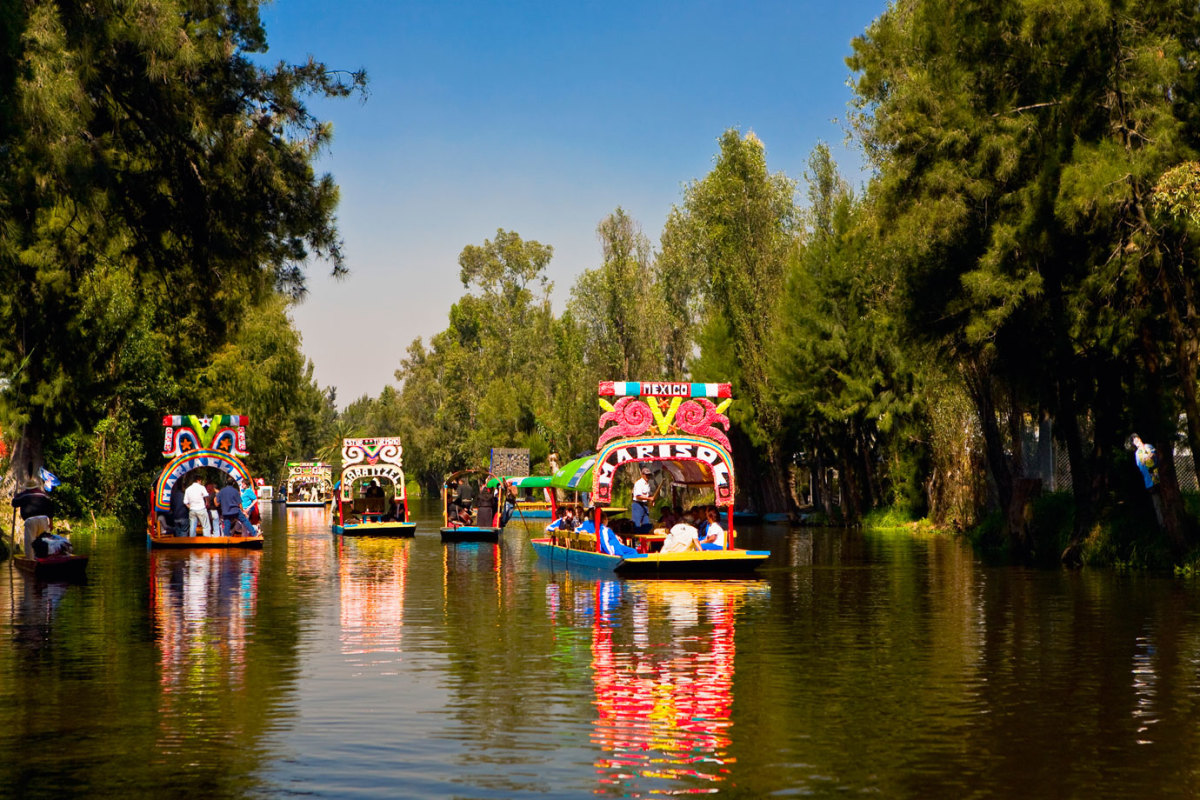 It's pure revelry. You'll see groups of teens dancing on their boat to the latest reggaeton hits, or couples floating quietly as they order snacks from vendors and michelada makers in passing. Mariachis will serenade you for a small fee, and you'll get a kick out of the wild dogs that pass between boats and disappear into the various islands (many of which are decorated with dolls tied into the trees). It's all very bizarre, but also very unlike anything else in the world. (Just be sure to look for the posted rates, so that your boat driver doesn't overcharge you. And give him a generous tip at the end—maybe 200 pesos or so, since he's dong a ton of labor to move you around.)
To justify the extra time it takes getting here and back (an added hour or so), I'd suggest booking a float for two or three hours. Any less and it goes by in a flash; any more and it feels a bit redundant. Two final notes: Pack an extra layer for sundown, since it can get cold on the water. Also, feel free to bring any food and drinks on board (though it's fun to order from the passing vendors, too).
Evening: Naps, then Nightclubs
Save some room for dinner, and take a car to El Vilsito in Navarte as you go back towards home. It's a mechanic by day, and a delicious taquería by night. Order a few to start, and holler at your waiter for more as you need them. (This shouting is part of the fun, as it's a boisterous scene outside on the curb, where El Vilsito sets up shop.) Do me a favor and order a chicharron de queso, too. It's just thin fried cheese, rolled up in a big sleeve and ready to break apart into tiny crispy queso chips.
Go rest up for a few hours, because you've had a long day, and now you're planning a long night. Your target is M.N. Roy, the tiny, hip, and moderately exclusive nightclub. Yes, it's named after the Indian activist and founder of the Communist Party in Mexico. Beliefs aside, this club really has nothing to do with communism. It has everything to do with amazing house music, a relaxed and hip (and attractive!) clientele, without being overly pretentious like a lot of CDMX's clubs. That being said, they do turn away some visitors based on clothing and, uh, vibes. Just dress like you're a cool, unaffected art gallerist, and ideally arrive with a female-friendly ratio of people. (1 to 1 is good, but more women than men is always best.) Arrive after 1 or 2, and stay until 6, if you've got the legs for it. (This is why I prescribed a nap after Xochimilco, see?)
Sunday: Leisure + Fine Dining
Morning: Refuel
You're sleeping in late, no questions. And when you wake, you're heading to Lalo for carbs and protein and caffeine, and whatever else fuels you.
Afternoon: Polanco and Parque Chapultapec
After breakfast, get thee to Museo Soumaya to peruse the private art collection housed inside the stunning silver-tiled building. It's primarily European art from the 15th-20th centuries, and/or tour the neighboring modern art Museo Jumex. (Both are architectural marvels—fitting, because CDMX is 2018's World Design Capital.)
This puts you in the heart of Polanco, the city's high-end shopping district, so spend the next hour stopping into boutique shops and big-label flagships. Then, catch a car to the massive Parque Chapultapec. You get great city views if care to tour the castle at the top, or can visit the National Anthropology Museum and Modern Art Museum, both housed inside. Do this during the weekend. All are closed on Monday, and you won't be able to squeeze them in last-minute.
Evening: Pujol
Ten of your friends (and the second season of Chef's Table) have already urged you to try Pujol. I'll add my voice to the chorus. Chef Enrique Olvera has created something special here—five courses of fine Mexican food, on caliber with New York and London's best restaurants, yet one-fifth of the price. You can customize the menu to your liking, with options for many of the courses, except the fourth one: It's strictly mole, aged a few years. You eat it like a soup or a dessert. It's *insane* how simple it looks on your plate, but how complex it is to age and prepare. You'll remember this dinner for the rest of your life. So book ahead, and count the days until. Olvera just opened an offshoot restaurant, the more accessible Molino El Pujol in April 2018, too, which should be just as popular as its predecessor.
Monday: A slow and steady victory lap
Use your last morning to soak up the neighborhood, and to check off a few Condesa-Roma-Juaréz sites that you may have missed.
Eat breakfast at Café Nin in Juaréz or Lardo in Condesa, whichever is closest. They've got identical menus, and both are among the few restaurants open on Monday. So save these for the final day. Order to your heart's content, as long as you get a couple rosemary ("romero") rolls to start.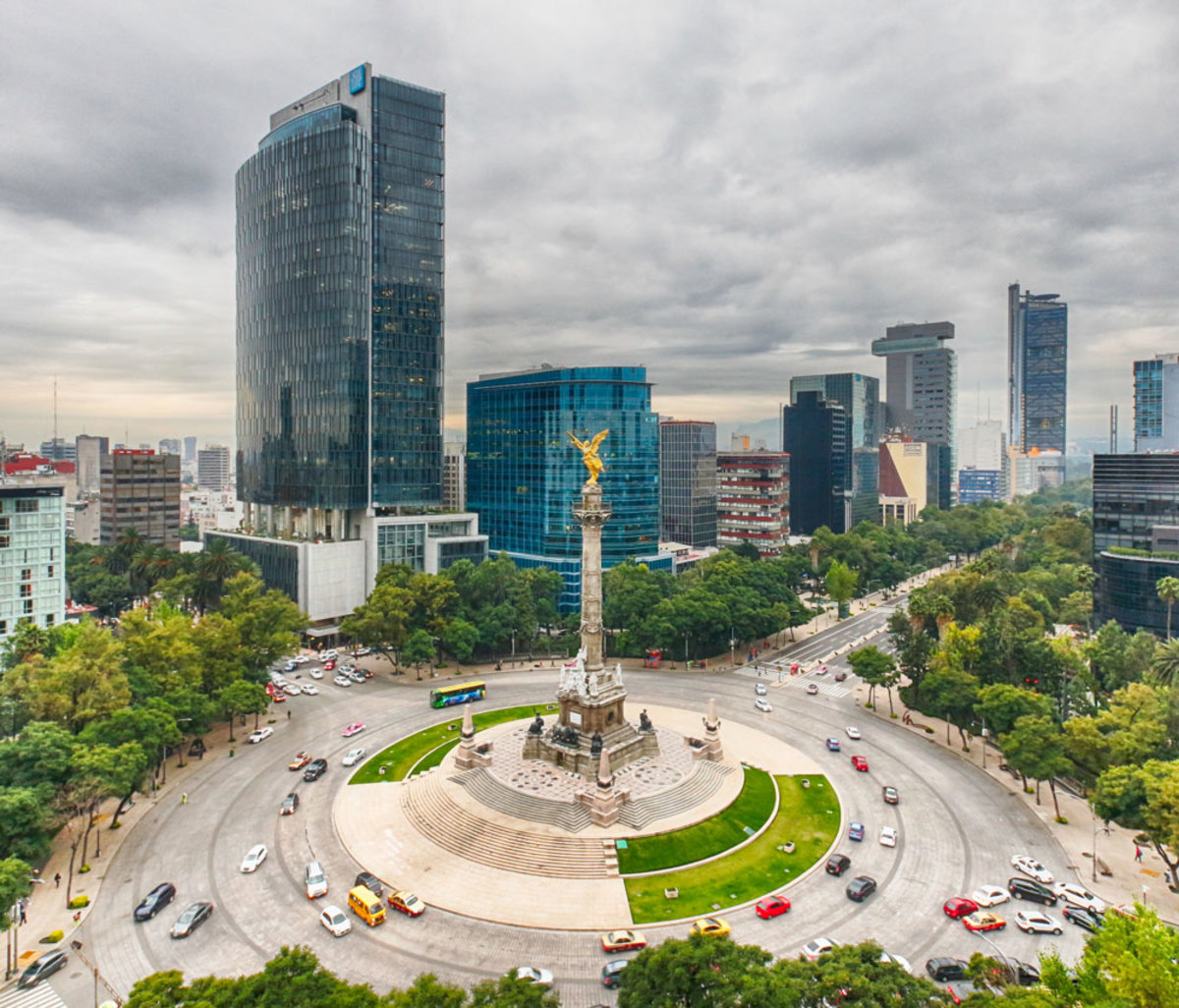 Chances are, you've encountered many of the following parks and sites as you've meandered around the neighborhood. But plug them into your maps app, and take a final stroll to mark off the ones you missed:
Parque México in Condesa (to soak up the greenery and count the dozens of dogs going on walks)
Paseo de Reforma (to photograph the Ángel de la Independencia monument)
Plaza Rio de Janeiro in Roma Norte (with its to-scale Statue of David replica).
Alternatively, you can kill time as I do in foreign cities: Visit the best barbershop and get a haircut like a local. In Mexico City, it's La Logia in Condesa, where you can get a fresh cut and shave for the flight home—and even a facial, if you've got an extra 30 minutes to spare.
For access to exclusive gear videos, celebrity interviews, and more, subscribe on YouTube!