Travel
How to Spend a 4-Day Weekend in Montreal, Canada
The art of the weekend trip is all about finding somewhere easy to get to—but feels worlds away. Enter: Montreal. Easily reached by air—or even by car—from anywhere in the Northeast, and connected with direct flights to most major cities in North America, this bilingual metropolis is everything you'd want from a city. Montreal is filled with sophisticated places to eat, drink, and stay. There are no shortage of rowdy places to raise some hell come nightfall. The city is also replete with history and culture to explore to your heart's content.
There's something really unique about being in a truly bilingual city like Montreal, where it's not uncommon to see two people walking down the street, one speaking French and the other responding in English. It's a mix of European culture and American life that feels both familiar and completely its own thing. If you don't have the time to commit to a full-fledged European vacation, Montreal will more than do in a pinch. Four days is a perfect introduction to everything this city has to offer.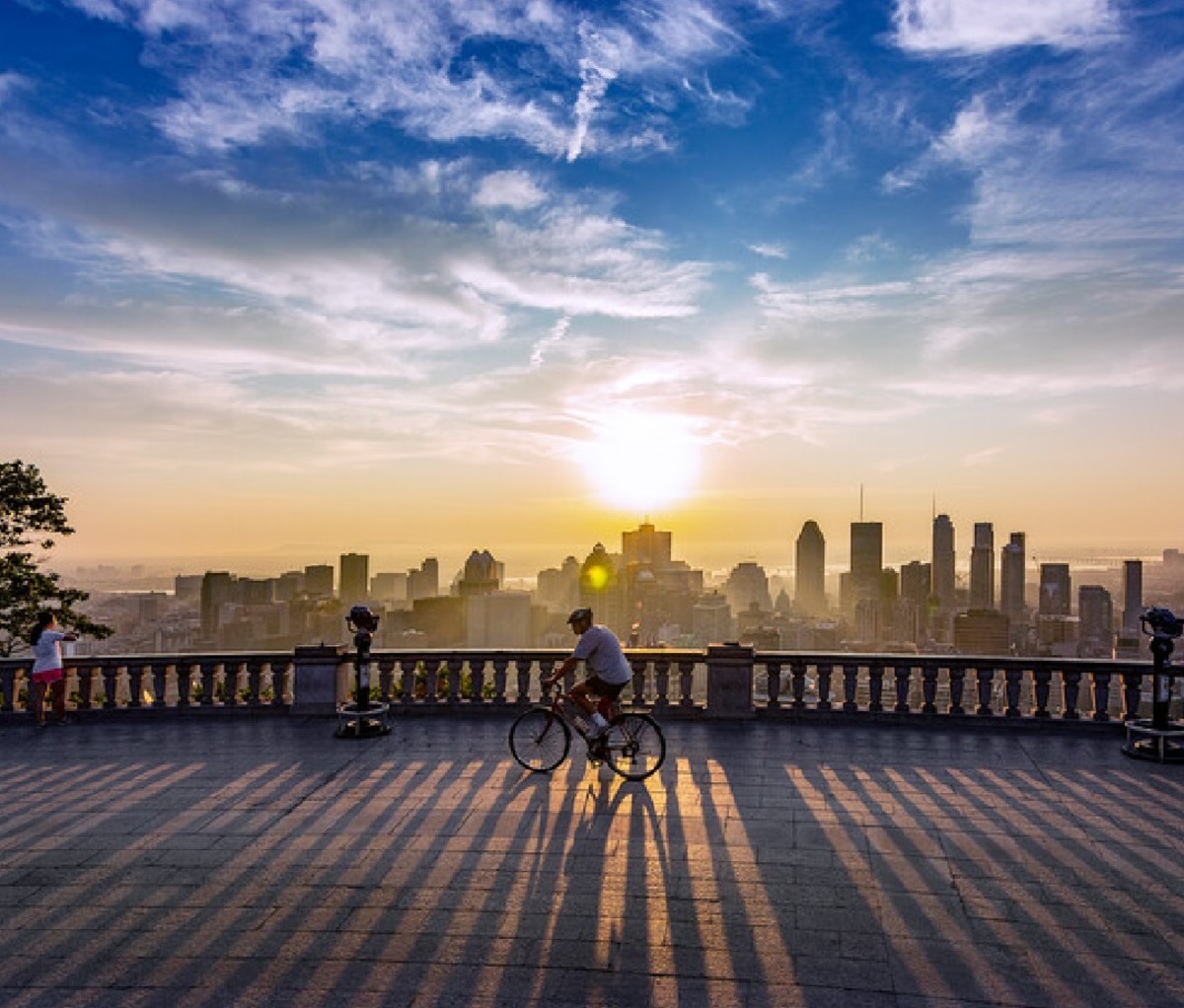 Why Visit Montreal?
Montreal is a city of contrasts—French and English, religious and secular, art museums and tech companies. Each neighborhood has something unique to offer. The city's famous food and drink scene takes the best parts of North American and European cuisines, making this one of the most rewarding cities anywhere to indulge from morning to night. Budget-wise, when the exchange rate against the U.S. dollar is strong, Montreal can be a great place to live like a prince for a relative bargain. In other words, a long weekend in Montreal is the kind of spot that punches well above its weight. You'll walk away from this visit wanting to brush up on your French—and figuring out how soon you can make it back.
How to Get to Montreal
Montreal is surprisingly well-connected to U.S. airports, with direct flights from Boston, New York, Chicago, Washington, D.C., Charlotte, Atlanta, Miami, Los Angeles, Seattle, Houston, Dallas, and more. If you're driving, it's also easily reached by car—just under six hours from Manhattan and about five hours from Boston. Those drives take you through the Adirondack and Green Mountains, respectively, making Montreal a natural pairing for a scenic road trip.
Where to Stay
Ask 10 different Montrealers where you should stay for your visit and you're likely to get as many answers. For a first-time visitor to the city, we recommend the Hôtel Le Germain Montreal, an oasis in the heart of the action. Le Germain's central location makes it easy to get down to Old Montreal, over to St-Henri, up to Mount Royal and beyond. The hotel's Bar le Flâneur is a great spot for a sexy nightcap before heading upstairs to recharge. If luxury is more your speed, the Four Seasons Hotel Montreal is another prime downtown choice.
Day 1: Climb Mount Royal
Montreal's obvious first rite of passage is an easy-yet-rewarding climb to the top of Mount Royal, the mountain around which the city is built. To be clear, we're using the terms "climb" and "mountain" loosely here. Enter from Avenue du Parc side of the mountain and you'll find a network of gently-sloping trails that wind their way to the summit. It's about a 45-minute walk, featuring some fine local people-watching along the way. At the top, you'll be treated to panoramic views of the city, making this a great way to get your bearings.
Next, it's time to immerse yourself in the downtown heart of this cosmopolitan city. Descend Mount Royal on its southeastern side, where the scenery quickly changes from bucolic forest trails to urban cityscape. Stroll through the campus of McGill University, one of the most prestigious schools in Canada, and exit through its front gates onto rue Sherbrooke. From here, options abound. If you're a shopper, head over to the The Bay, Canada's most iconic department store; then walk up and down shop-lined rue Sainte-Catherine. If you're an art enthusiast, the Musée des Beaux Arts and its counterpart the Musée d'Art Contemporain on the opposite end of downtown are both walking distance.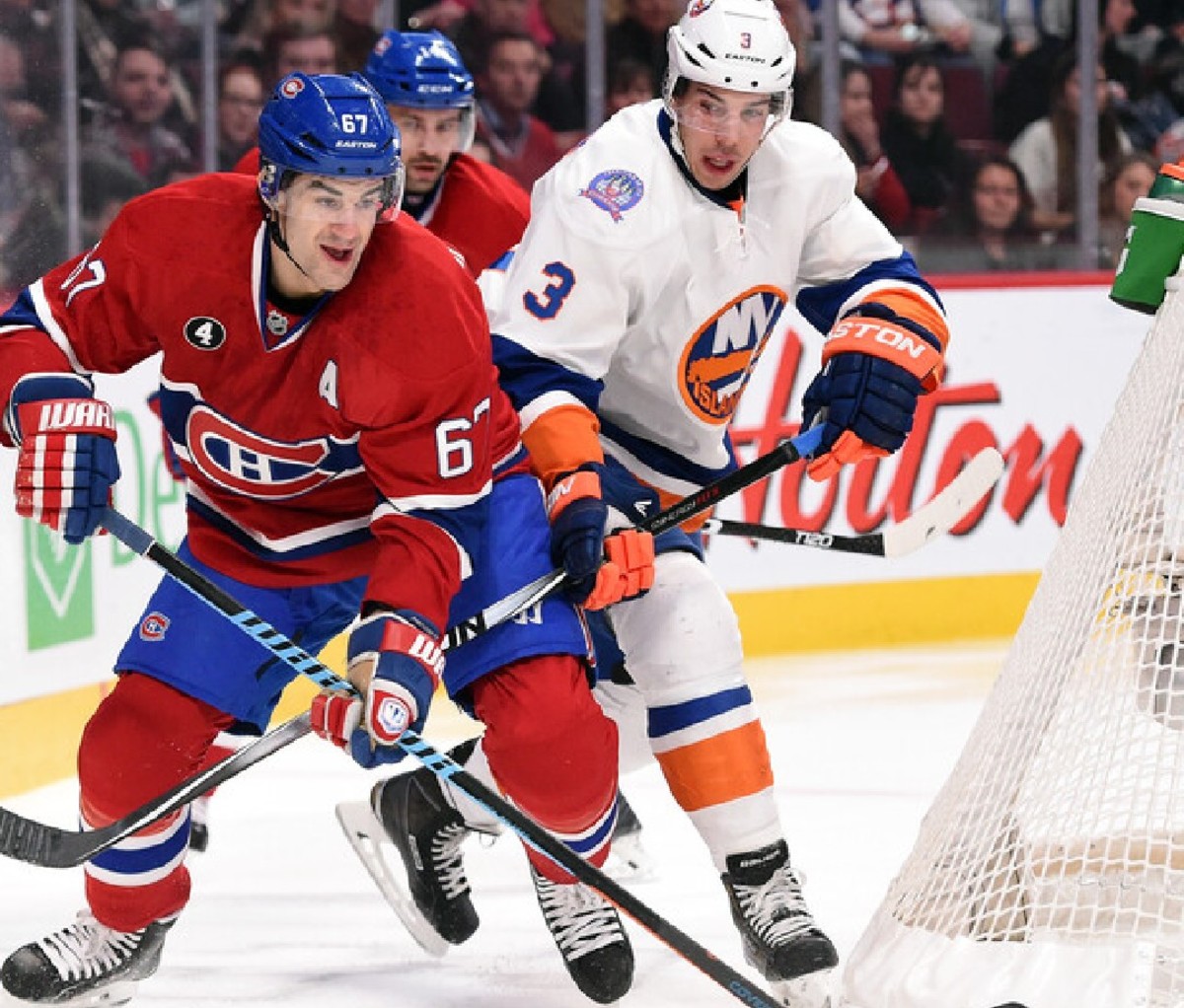 If there's a hockey game on, there's no livelier place to be than at the Bell Centre cheering on the Canadiens. Come nightfall, there are restaurants and bars on pretty much every street corner in this part of town for dinner and drinks.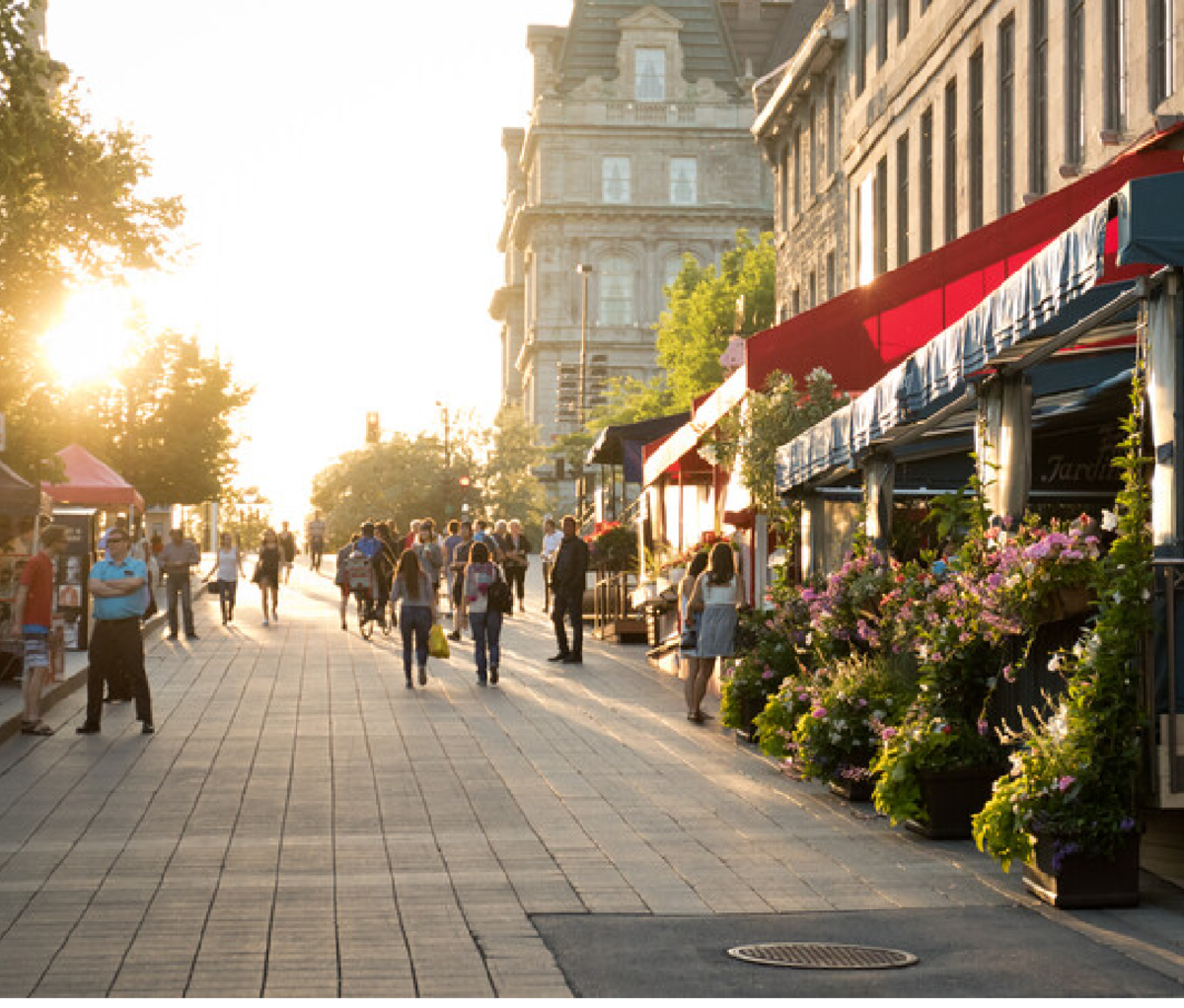 Day 2: Explore Old Montreal
Head down to Old Montreal—also known as "Vieux Montréal" or "Old Port"—the part of the city that most effectively captures the hearts and minds of first-time visitors. The cobblestone streets, gray granite architecture and old-world charm have a distinctly European air. Hearing French conversations everywhere as you walk down the street, you'll momentarily forget you're in North America altogether.
This is a great neighborhood for ambling around and soaking in the vibes, with three of the best coffee shops in close proximity for easy refueling: Tommy is where to go for quick espresso drinks and croissants to-go; Crew Café, located in the soaring lobby of the former Bank of Montréal HQ, is renowned for its scenery and Instagrammability; and Olive et Gourmando offers more substantial sit-down breakfast and lunch fare and house baked pâtisserie.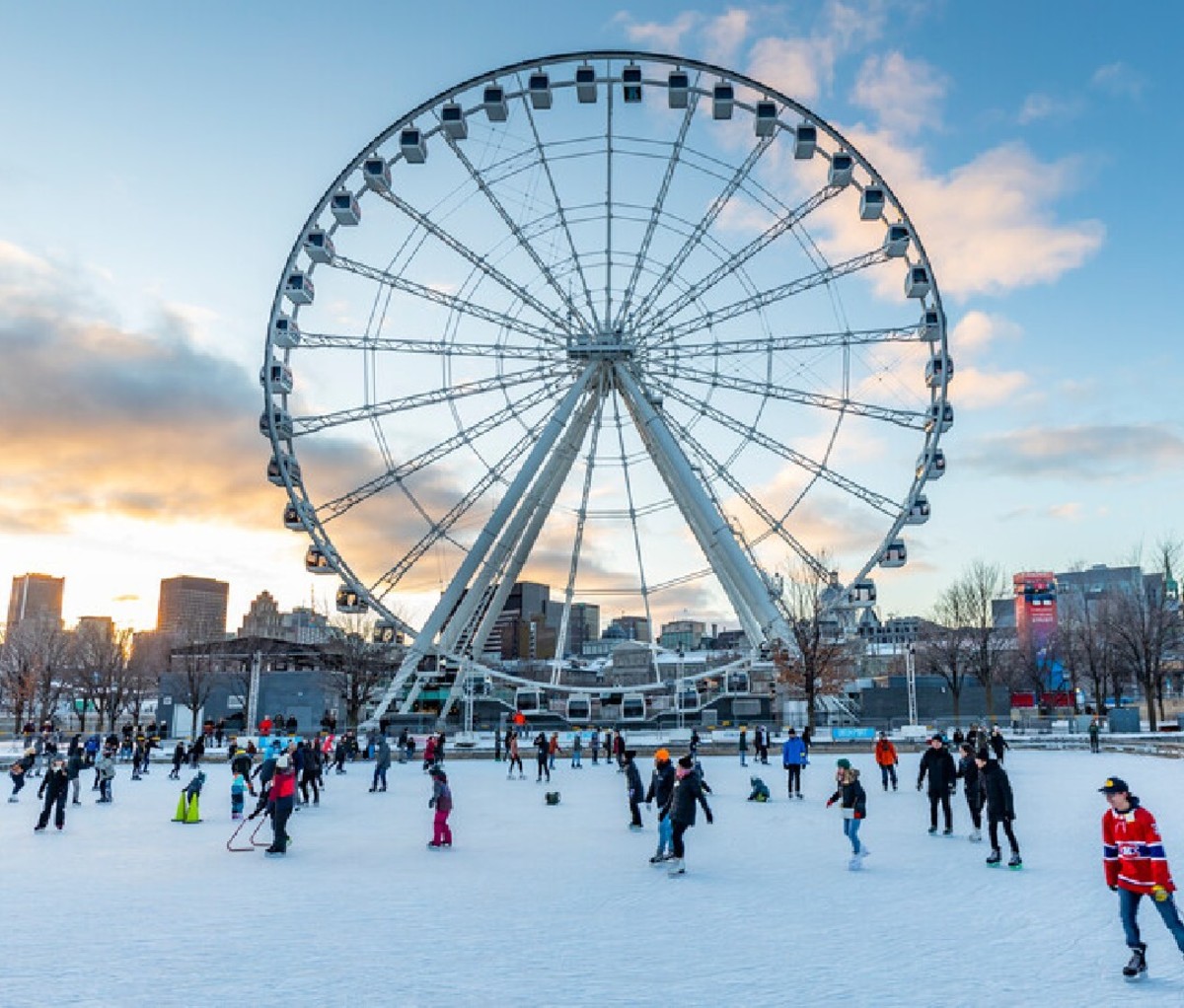 Take in the scenery and visit the touristy spots like the Notre-Dame Basilica or the original SSENSE brick-and-mortar store. Finally, a whirl around the Grande Roue Ferris wheel is another one of those touristy things you should absolutely do. Right next door, Terrases Bonsecours is a great place to enjoy some outdoor beers.
Day 3: Atwater Market, St-Henri and Lachine Canal
Now it's time to experience Montreal like a Montrealer. Ditch the tourist crowds of downtown and Old Montreal and head over to the hipster enclave of St-Henri, known for its sceney restaurants, dive bars, and vintage shops. Take a stroll through Atwater Market, one of the city's main farmers markets, where you can put together an impromptu picnic. After gathering some fresh-baked, French-style breads and locally made cheeses, maybe a little charcuterie and a bottle of natural wine, head on down to the nearby Lachine Canal. This is a classic waterside trail network where Montrealers walk their dogs, catch up with friends, and go for their jogs. If you're looking for some adventure, check out H2O Adventures, which offers rental kayaks, canoes, pedal boats, and more for exploring this part of the city directly from the water.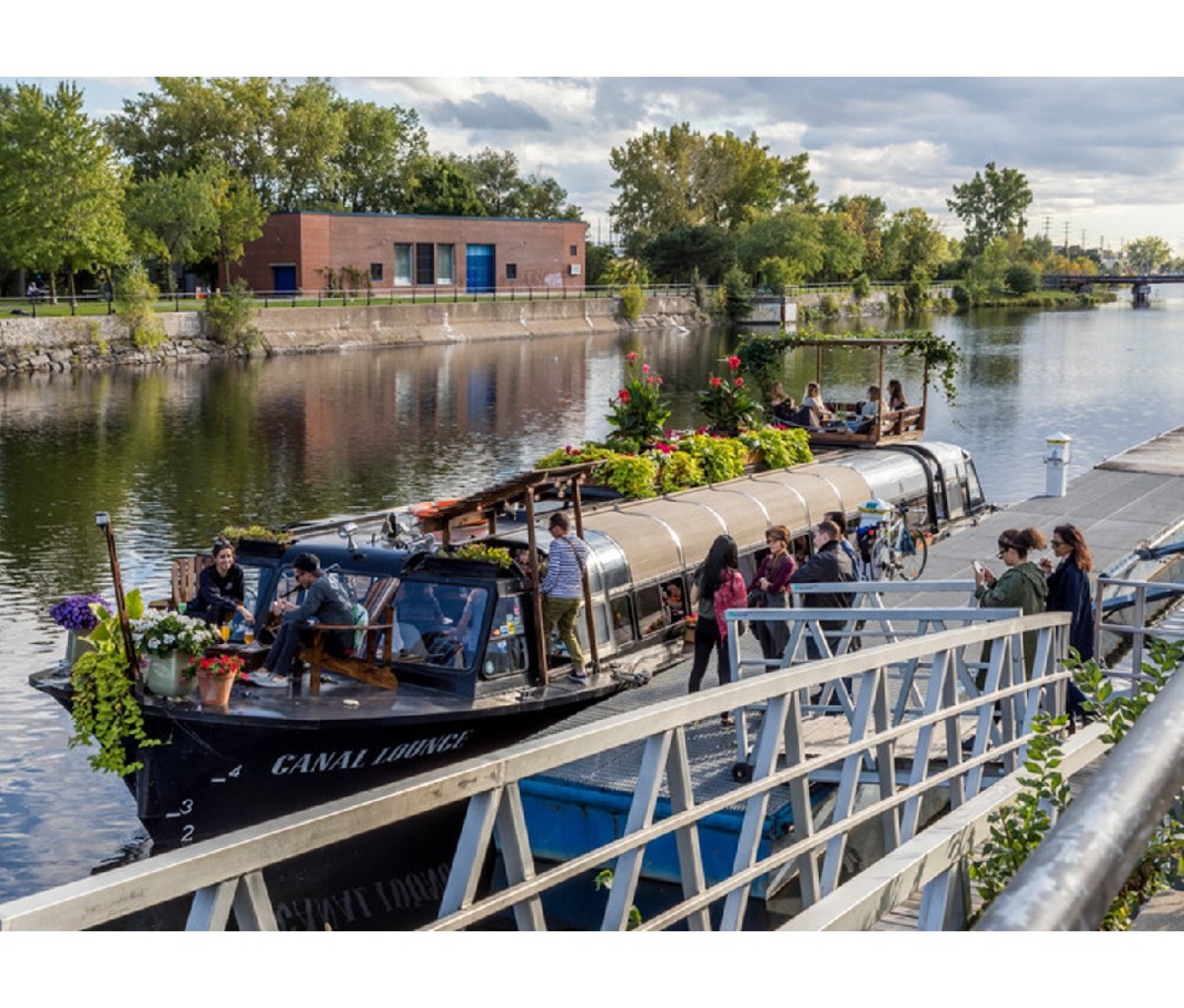 Come nightfall, St-Henri is a great place to rub elbows with locals and explore the city's foodie culture. This includes poutine and smoked meat sandwiches at Greenspot; tuna belly and salmon sashimi at Nozy; falafel, chicken shawarma, and other Middle Eastern faves at Sumac; fried chicken and banoffee pie at Bucky Roosters; and matzo ball soup and chicken schnitzel sandwiches at Arthur's Nosh Bar. Our advice? Plan to spend an entire evening here, bouncing from bar to bar sampling everything the neighborhood has on the menu.
Day 4: Soak in the Views
For your final day, even if you only have a few hours before flying out or hitting the road, allot some time to visit Bota Bota, a spa and hydrotherapy circuit on a boat permanently parked on a dock in Old Montreal. From here, the views of the city and of the St. Lawrence river are second to none. Whether you're relaxing before your journey home—or nursing a hangover from last night—it's one of the most serene places to spend a couple of hours in Montreal.
5 Best Restaurants in Montreal
1. Joe Beef
High meets low at Joe Beef, a classic Montreal foodie spot featuring a truly indulgent menu of beefy bistro fare written daily on a chalkboard. Whether it's duck, beef, or venison the day you visit, just make sure to get the tartare.
2. Alma
The $89 per person tasting menu at this Outremont restaurant is one of the best value propositions in town. Alma offers course after course of fresh Catalonian and Spanish flavors. Reservations only.
3. Tadhana
Montreal is known for its Francophone past, but this new Filipino spot also highlights one of the city's many diverse communities. Downstairs is a sexy tropical speakeasy. Upstairs in the dining room is where you can enjoy Tadhana signatures like tender beef cheek sisig and creamy rice porridge with bone marrow.
4. Elena
You'll have to book a reservation to get a table at this high-design hipster hot spot, but the pizza, natural wines list, and overall scene make Elena a must-visit.
5. Beba
Head over to Verdun for a mix of Argentine, Canadian, and Mediterranean fare like you've never tasted. Start with the empanada, then move on to the baud with lamb rags and pecorino, or perhaps the lamb ribs with rhubarb mostada—all of them big Beba favorites.
For access to exclusive gear videos, celebrity interviews, and more, subscribe on YouTube!