Lodge in Place
These Luxe, Remote Resorts Will Make You Want to Lodge in Place Indefinitely
The world's most remote resorts offer an escape as we ease back into adventure travel—or at least keep dreaming about it…
Southeast Asia's Conservation Eden: Shinta Mani Wild, Cambodia
This eco-retreat, set in Cambodia's Cardamom Mountains, makes a fast impression: You can zip-line in for arrival. There's hiking, mountain biking, and kayaking in the surrounding rain forest, with each of the 15 riverside bungalows its own tiny palace. Tag along with the in-house naturalist to check camera traps that monitor the area's wildlife, including primates such as the endangered pileated gibbon.
Go Deep: Join rangers patrolling for illegal loggers and poachers to help save the country's last true wilderness.
[From $2,850 for three nights; wild.bensleycollection.com]
Learn More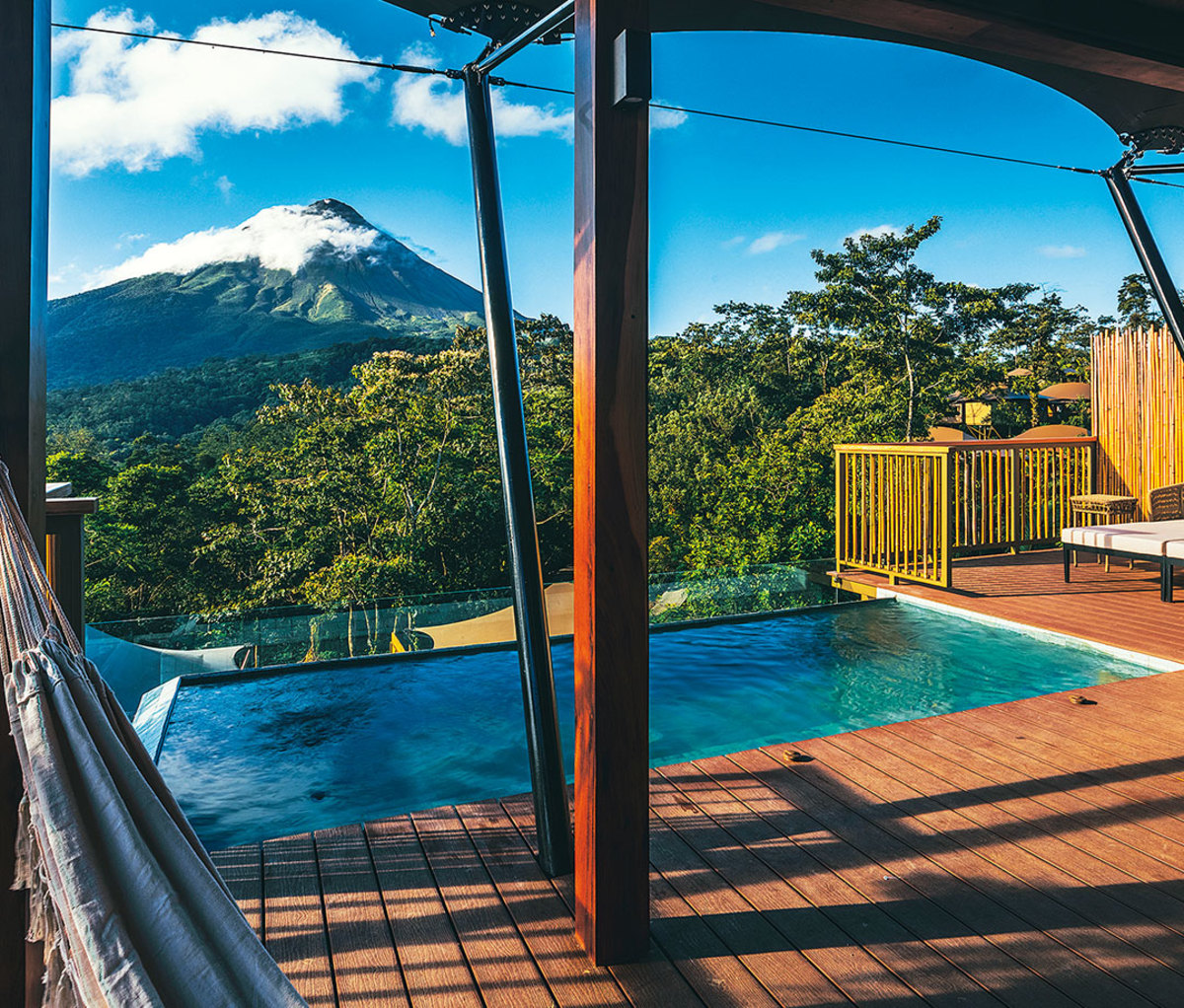 A Rain Forest Hideaway: Nayara Tented Camp, Costa Rica
The so-called tents of this rain forest lodge are tents in name only: Each air-conditioned unit is outfitted with a plunge pool fed by natural hot springs, an open-air shower, stand-alone tub, and canopy beds. Out in the forest, you can ride horseback to a waterfall, level up adventure with whitewater rafting and canyoneering, or slow down with a tour of the nearby sloth sanctuary. Or pass on them all and start downing Imperials at the swim-up bar.
Caffeine Kick: Mi Cafecito, the in-house espresso bar, will whip up a custom blend of local coffee beans.
[From $720 per night; nayaratentedcamp.com]
Learn More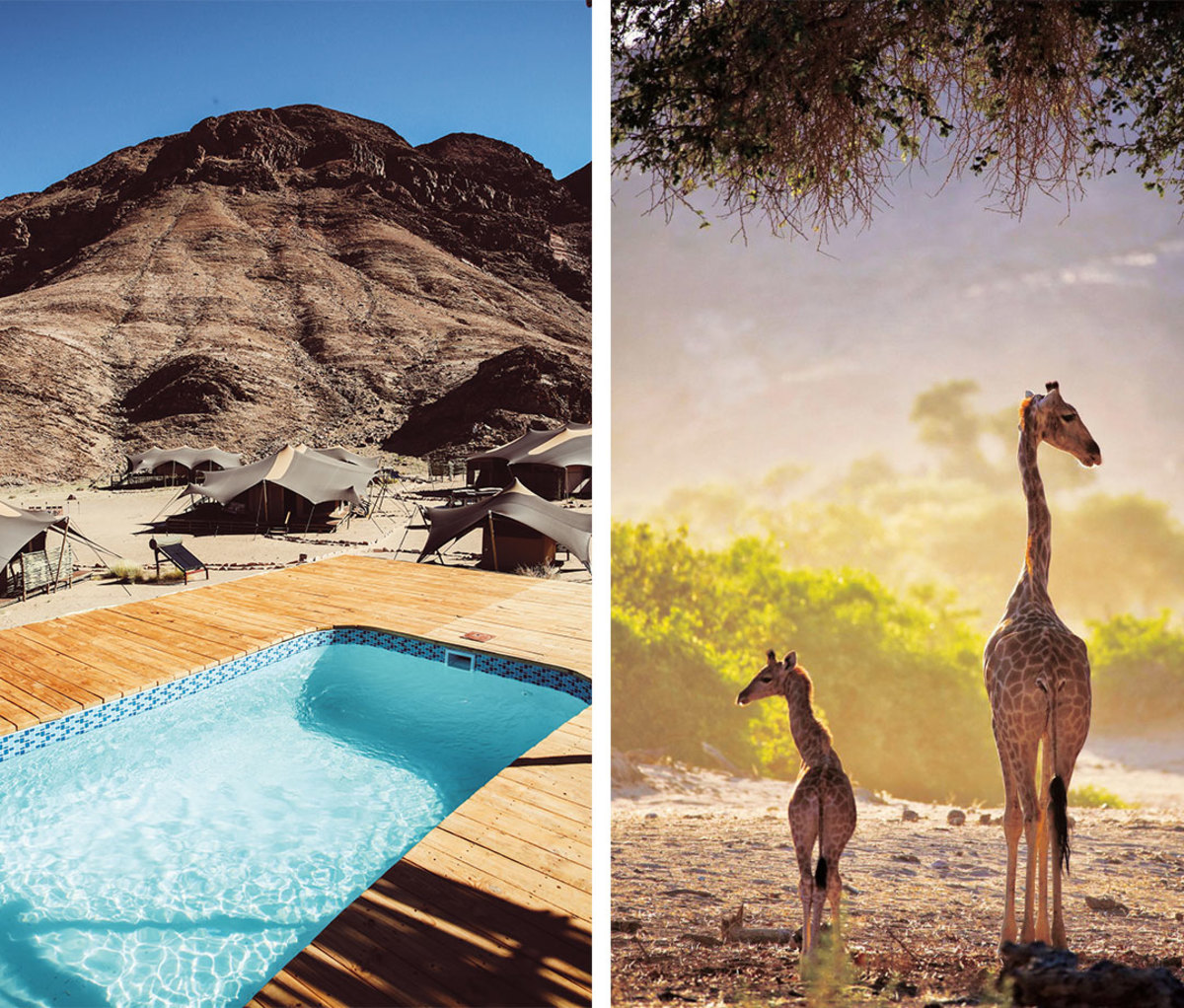 Africa's Wild Barrens Base: Hoanib Valley Camp, Namibia
To help you experience remote Africa (think rolling sand dunes, jagged mountains, rocky plains), this desert outpost provides a launching pad into the rugged Kaokoland territory. Track endangered rhinos, desert elephants, and giraffes before retiring to one of six canvas tents outfitted with furniture carved by native carpenters—the low-impact "camp" is a joint venture between an indigenous community organization and a wildlife foundation.
Roam Free: Visit with the nomadic Himba tribe, which has traversed this landscape for generations.
From roughly $1,200 per night; naturalselection.travel]
Learn More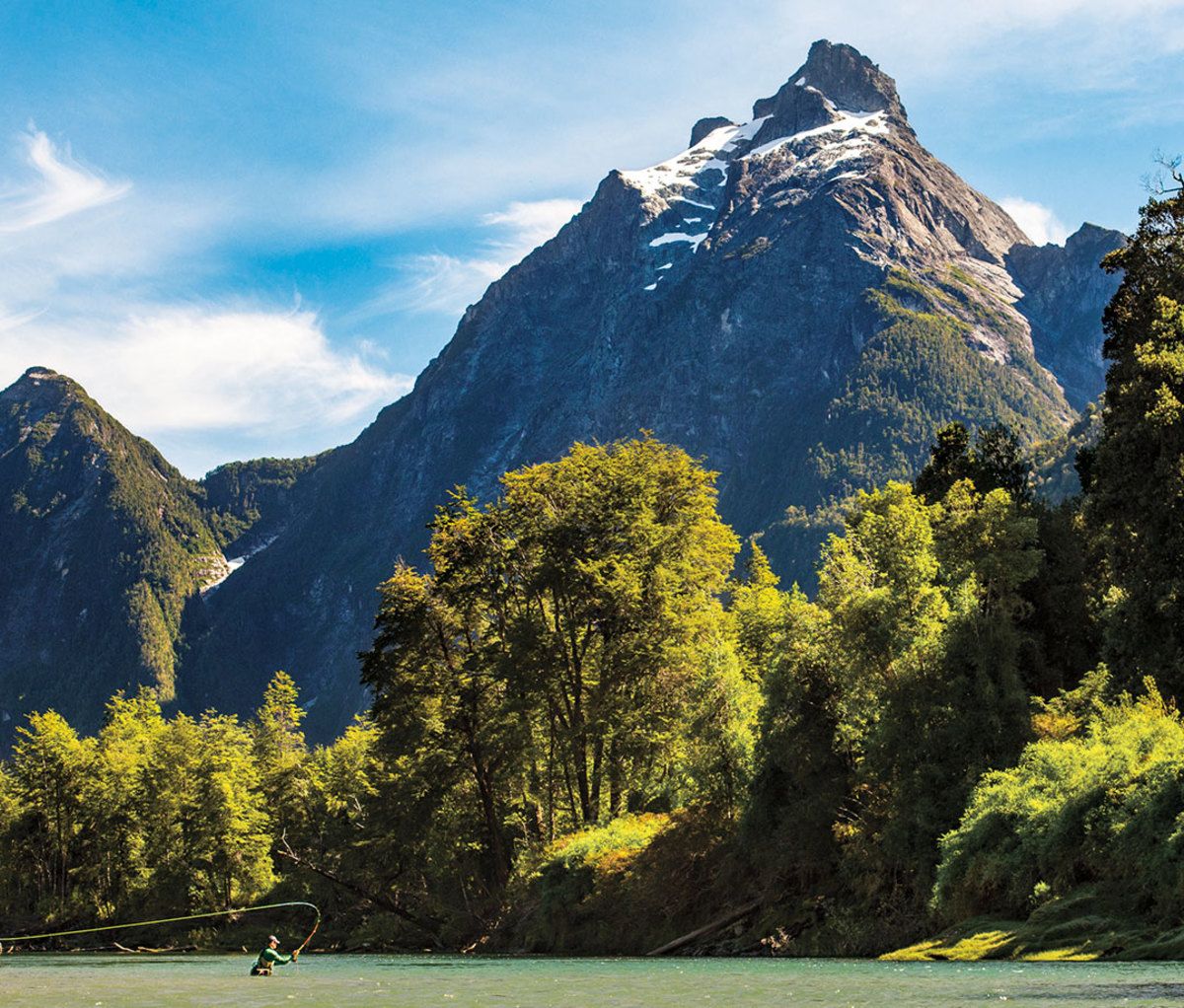 The Ultimate Adventure Retreat: Rio Palena Lodge, Chile
First off, there's no better place in South America to hook into a fat, wild brown trout. That's because the latest Eleven Experience lodge is set amid a unique confluence of rivers and lakes chockfull of huge fish. There's also world-class whitewater rafting on the Rio Futaleufú and mountain biking on an expanding trail network. Afterward, if you can leave the wood-fired hot tubs, the lodge will set up a traditional asado barbecue under the stars.
First Descent: In the winter, Rio Palena offers heli-skiing to rarely ridden peaks—if they've ever been skied at all.
[$17,800 per night for full lodge, up to 14 guests; elevenexperience.com]
Learn More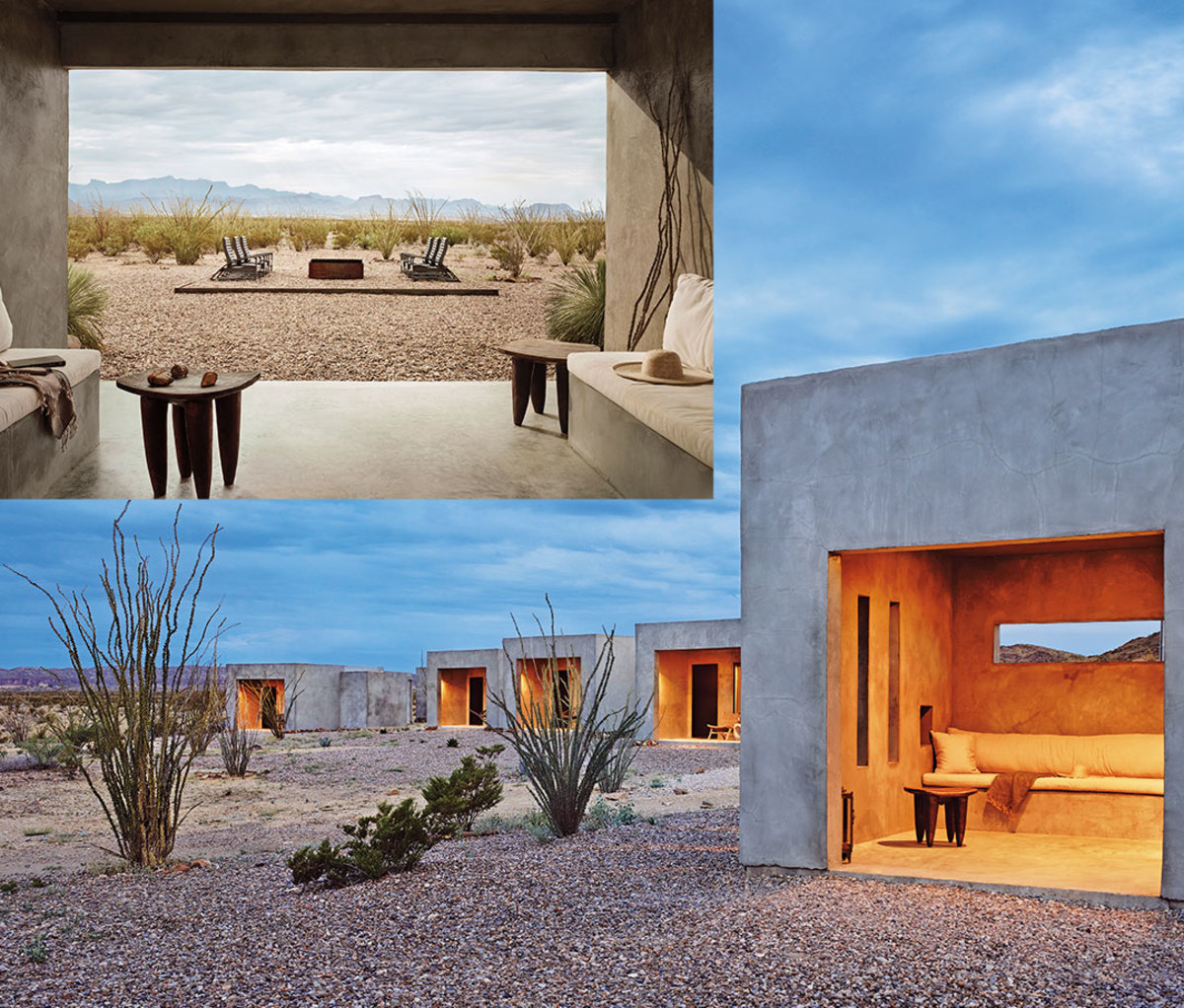 A Lone Star Oasis: Willow House, Texas
There's beauty in the wide open of West Texas, with nothing but prickly pear cactus and lonesome coyotes—and now this minimalist hotel overlooking the Chisos Mountains. Its stark design maintains a frontier vibe, though alpaca-throw-pillow amenities fill 12 casita cubes. With the southernmost range in the continental U.S. as the centerpiece of Big Bend National Park (just six miles away), you can hike the South Rim Trail and be back for cocktail hour, relaxing with a Sundowner.