When intrepid world traveler and blogger Matt Kepnes scored a reservation at a secluded guesthouse on the Caribbean island of Curaçao last year, it wasn't the $65/night price tag that made him feel like a winner. It wasn't the easy beach access or private garden, either. It was the stuff he didn't pay for: When he arrived, his hosts picked him up from the airport personally, they shuttled him around town in the evenings, and they even welcomed him with a chilled bottle of wine. "The whole experience was such an upgrade over a hotel," he says.
Of course, he booked his trip using Airbnb (airbnb.com), the service that matches travelers with hosts who rent out spare rooms or entire homes. Though many have criticized it as unreliable or unsafe, the six-year-old company is the darling of Silicon Valley's burgeoning "collaborative economy." This spring, it secured $450 million in financing from investors, prompting Wall Street analysts to value the company at $10 billion. (That's more than Intercontinental Hotels Group, whose market cap is $9.6 billion.)
Unlike traditional hotels, however, "professional couchsurfing" is risky and unpredictable, and it has its own protocols. And, as Kepnes knows, a little savvy goes a long way. So, if you're looking to throw together a last-minute summer trip on a budget, follow these expert tips.
The Competition
Airbnb's success has given rise to three notable competitors: Roomorama (roomorama.com), 9Flats (9flats.com), and Wimdu (wimdu.com). If you're traveling in the Western Hemisphere, try the latter two last, as they are European companies that specialize in European listings. (If you're traveling to Europe, however, opt for Wimdu. It offers a much bigger selection of accommodations to choose from.)
In the head-to-head showdown between Airbnb and Roomorama, the former holds the decisive advantage with far more properties. (Need a two-bedroom apartment in Los Angeles? Airbnb turns up over 1,000 listings. Roomorama? Only 130.) Plus, its fees are lower: Airbnb levies a surcharge of 6–12% of the nightly rate on the amount of the total booking, while Roomorama bases the fees on length of stay—anything less than 30 days, and you're charged 12% (it's 8% for long-term rentals).
But Roomorama has a few tricks up its sleeve, including a handy "ShoutOut" function that allows you to fill out the details of your ideal stay and let potential renters bid on serving as your host. Roomorama also offers greater safeguards against fraud. When you book a room, the site issues you a reservation code. Once you've arrived and inspected the property yourself, you give that code to the owner, who then enters it into Roomorama's payment system. Only then are the funds transferred.
Unfortunately, Roomorama delegates the process of deposits entirely onto its users. Unlike Airbnb, which holds a deposit on the traveler's credit card, all Roomorama deposits are handled peer-to-peer, usually in cash. In other words, Roomorama expects you to arrive at your destination, hand over money, and hope that your host is reliable. "What if your host is a little old lady who just refuses to refund you? What are you going to do?" says Kepnes. "You can't argue with Roomorama like you can with Airbnb."
My advice: Begin with Roomorama's ShoutOut function to see if you strike gold on an outrageous deal that you can't pass up. If one doesn't materialize, switch over to Airbnb.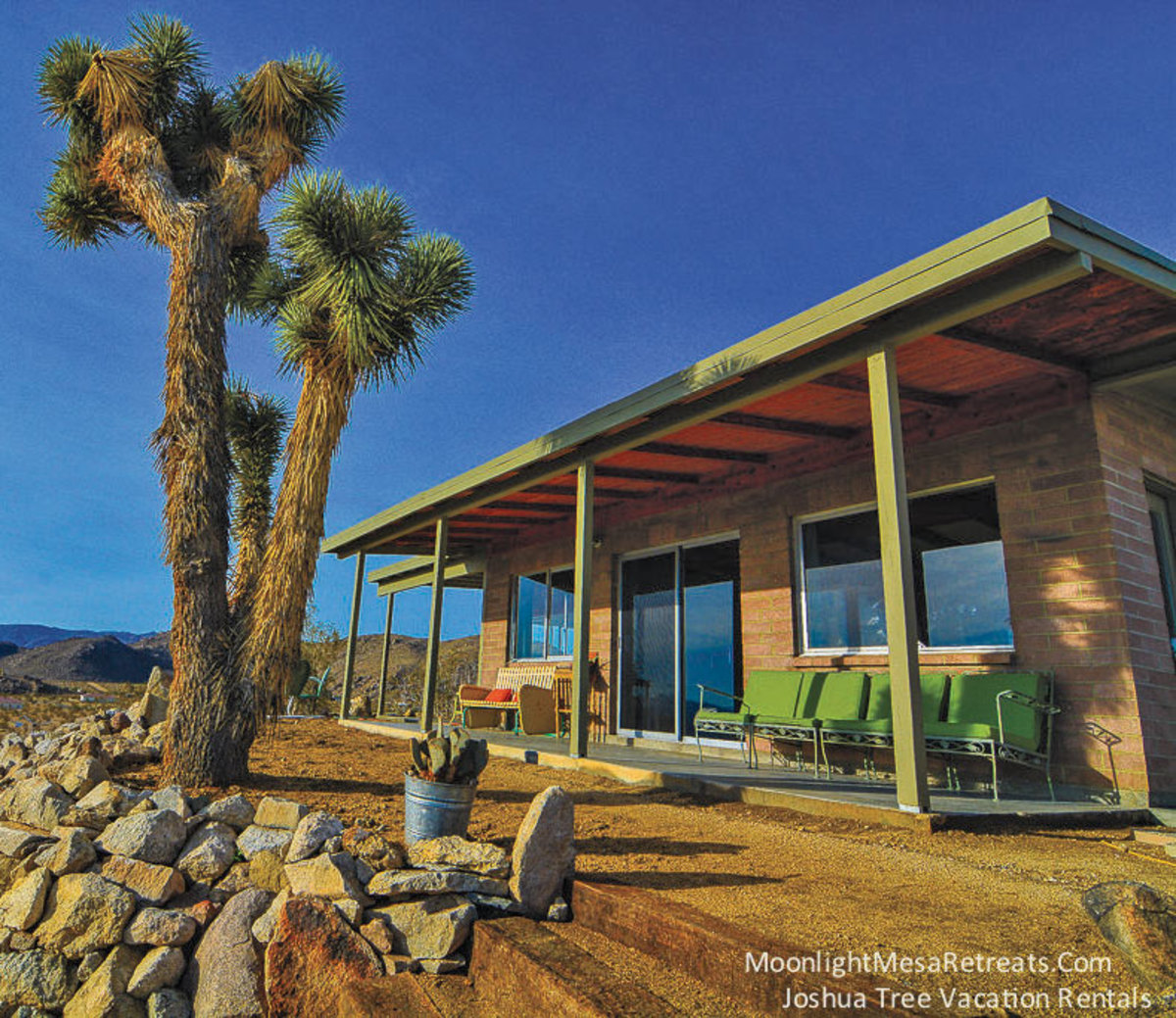 Let's Go Surfing
If a room catches your eye, first check out how many listings the host operates. According to Jason Clampet, of the travel blog Skift, the ideal number of properties in a potential host's arsenal is four. As he explains, any dude hawking a single shabby room probably runs it as a cheap money- maker with stained towels. And an owner operating dozens of listings suggests a corporate business that's likely to charge you something in the neighborhood of hotel rates. Stick with the safe middle ground.
When you study the photos, be mindful that the sleeker and more professional looking the shot, the higher the likelihood that it's been photoshopped or even a fake listing altogether. Kepnes' personal trick is to look for an accidental selfie of the photographer in a mirror or other reflective surface, which is a surefire sign of authenticity.
When you scan the reviews, look for properties with lots of feedback. In fact, you shouldn't stay anywhere without at least 10 separate comments, says Kepnes. An active comments board means that it's well-traveled, which is a good sign. But because some hosts require rental agreements with built-in non- disparagement clauses—effectively preventing an honest critique from their guests if things go awry—and because some otherwise great list- ings might be tarnished by a couple of unnecessarily harsh write-ups, disregard the five best and five worst reviews and focus your attention on the more thoughtful ones in the middle.
Before you book the room, remember that navigating Airbnb is like a first date: Ask lots of questions, listen intently, and don't push too hard—no matter how badly you want to spend the night. Engage the owner directly. If you're especially tall, ask how low the ceilings might be, or how big the bed is. In return, you can gauge the owner from how fast and polite the responses are. Thanks to his probing, friendly, and not-too-intrusive e-mail correspondence with his hosts in Curaçao, Kepnes was able to finagle all of his extra perks.
Play The Game
The sharing economy only works if you participate in the whole process, so follow the rules and don't try to strike under-the-table deals with your hosts outside of the system. (Once you're there, you're on your own.) If you take issue with your stay or your host, experienced Airbnb users will tell you that it's simply not worth it to write a scathing review at all. (If it's really so terrible, e-mail the host directly, then contact Airbnb's customer service.) If you start a flame war online, no one benefits and it will only cause problems for you down the road. Remember: Hosts give guests ratings, too. The risks are real for everyone involved.
In March, one Airbnb user rented his New York apartment to a clean-cut stranger. He returned home to pick up something and discovered his guest hosting an orgy for lovers of plus-size women in his apartment. The eager callers had responded to an ad for Turn Up, Part 2: The Pantie Raid, a raunchy party which listed his home as the meet-up spot. If you'd prefer to arrive and find a chilled bottle of wine, do your due diligence. 
Mark Ellwood is the author of Bargain Fever: How to Shop in a Discounted World.
Fit Travel: 20 Epic Adventures to Tackle in Your 20s >>>
For access to exclusive gear videos, celebrity interviews, and more, subscribe on YouTube!