Travel
10 Reasons Why Nova Scotia Should Be Your Next Adventure Destination
Most people don't have Nova Scotia on the top of the travel list. Many people don't have it on their list at all. We're goning to let that work in your favor on this one.
Here are 10 reasons why Canada's second smallest province should be on your radar and why you should make plans to visit … before everyone else does.
The Waves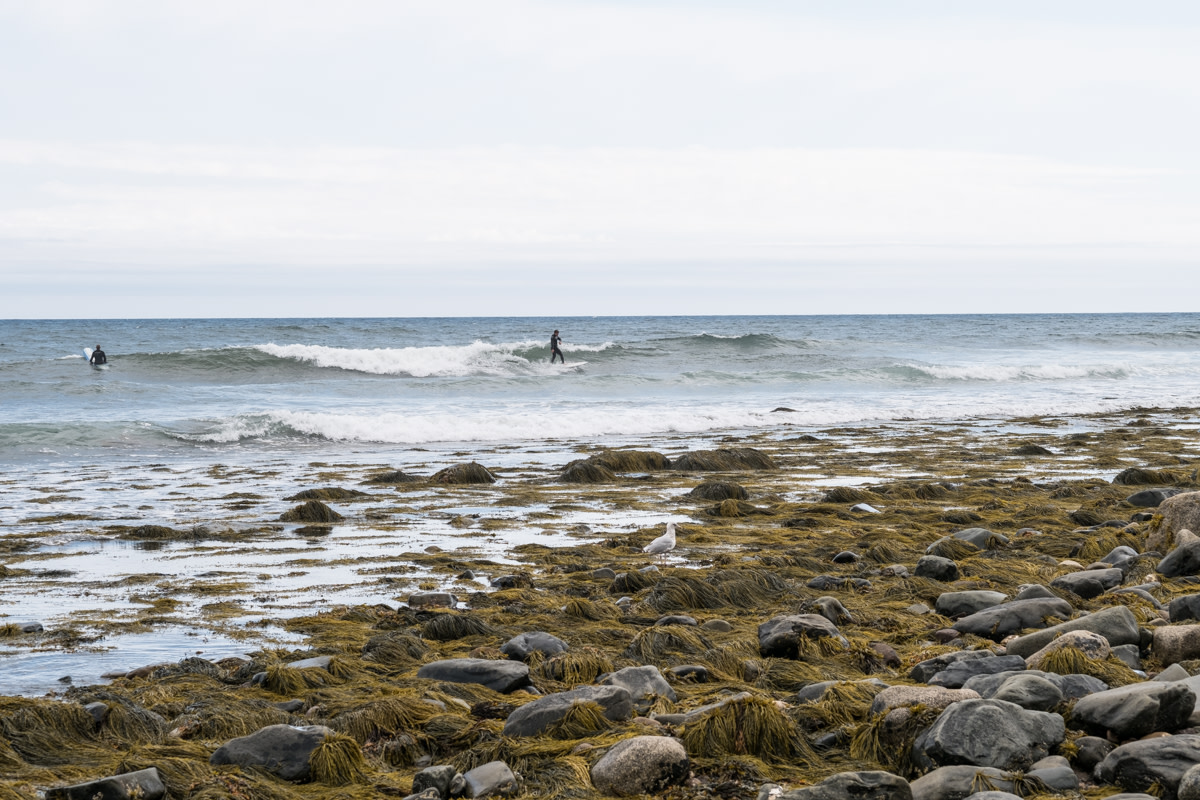 Open up Google maps and zoom in on Nova Scotia. You'll find a chunk of land that juts out into the Atlantic Ocean. Pinch the map to get a closer look and you'll notice a ribbon of roadway that runs along the perimeter of the island as well as a myriad of nooks and crannies that suggest secret harbors and private beaches … meaning waves. One spot to check? Lawrencetown Beach.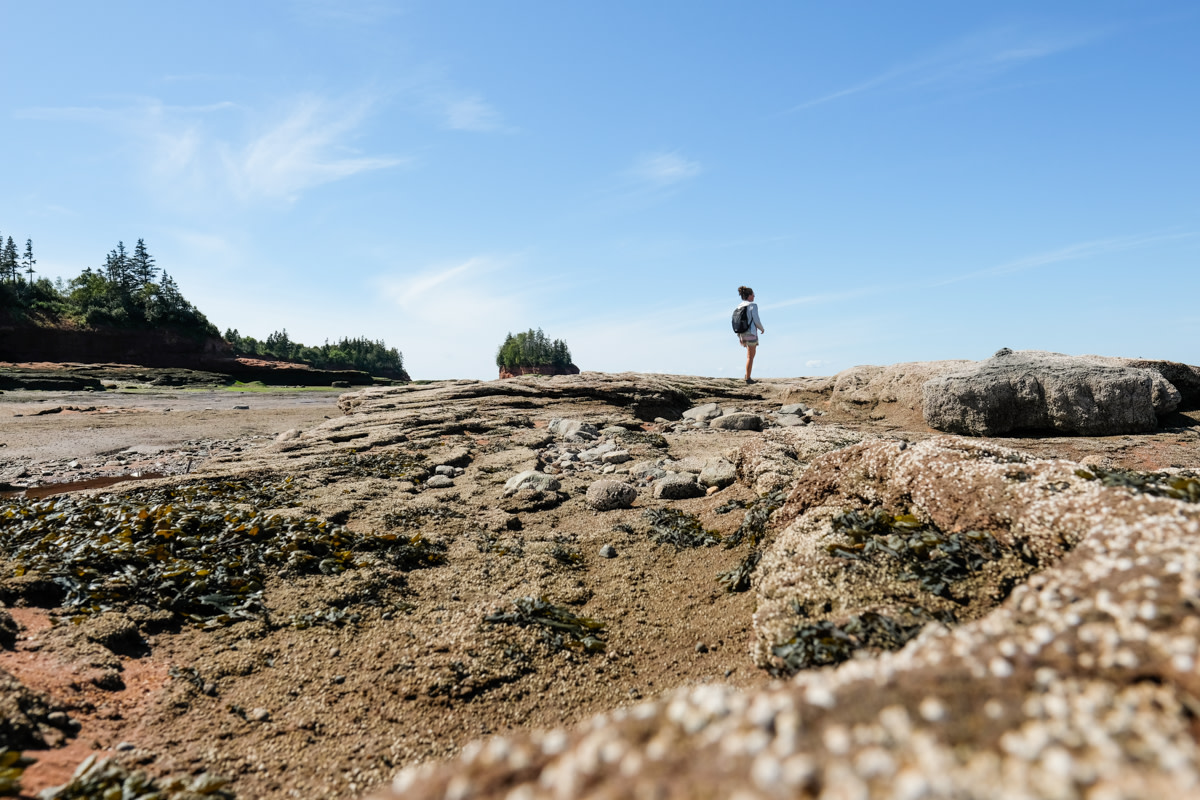 Head on over to Burntcoat Head Park to experience the world's highest and lowest tides. The average tide is a little over 47 feet but will get as high as 53 feet. There are guided tours from May to October but you're also allowed to explore on your own. Be sure to check the tide tables before heading here especially if you want to explore at low tide.
Not that you need a good reason to grab a local beer, but should you find yourself needing some inspiration, check out one (or more) of the 72 spots on Canada's first and only "drinking" trail. There's even a passport that you can pick up at any one of the locations that'll help you navigate from place to place and earn a few prizes. Don't have time for a beer crawl? Pick up a six pack of 2 Crows Brewing's Pollyanna or, better yet, visit them in Halifax, the largest city on Nova Scotia.
Desolation and Solitude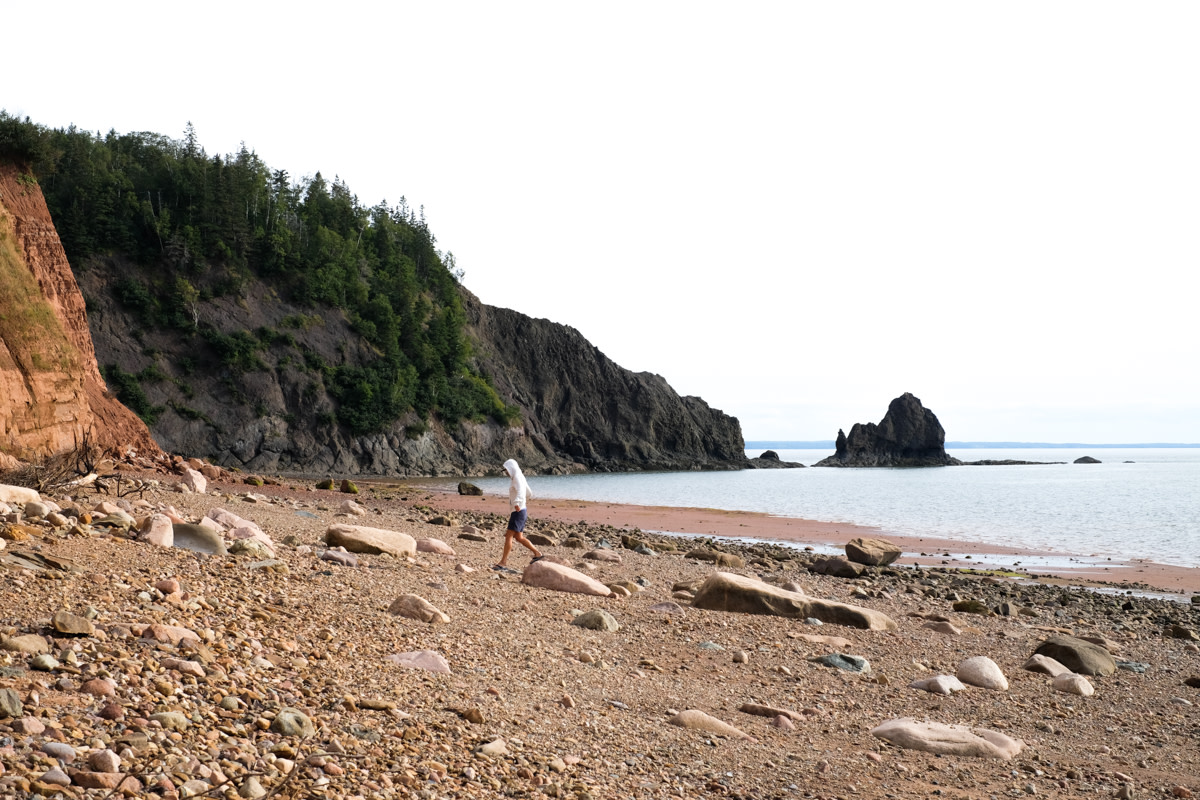 Apart from Halifax, most of the other places on Nova Scotia have a small-town, somewhat remote feel to them. Want to get a little bit of alone time? Turn your cell phone off and let the e-mails pile up. The landscape will support your efforts to get off the grid even if your boss won't. Bonus: There's over 8,250 miles of coast for you to explore.
The Exchange Rate
The current value of one Canadian Dollar (CAD) is right around .76 U.S. Dollars. That number has fluctuated up and down by a few cents for the last year or so but it means that your money will go a bit further in Nova Scotia (as well as the rest of Canada). Check the currency converter as you're planning your trip to get the most up to date exchange rates.
The Lobster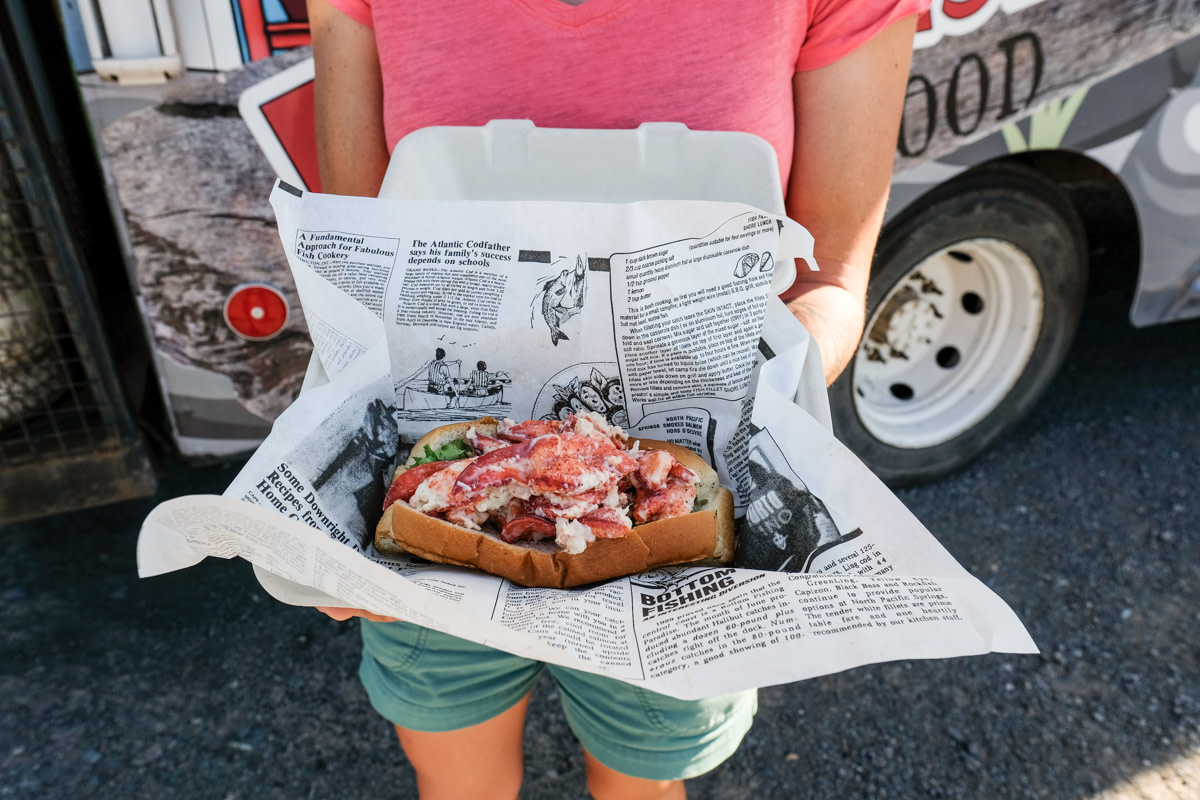 Calling all seafood lovers. You'll find some of the freshest seafood on the planet on Nova Scotia. In fact, there's an entire Lobster Trail on Nova Scotia that'll help you score some of the freshest lobster rolls around. One place not to miss? Back East Seafood's blue food truck that's parked (most of the time) in Antigonish.
This trail is actually 186 miles of paved road that winds along the coast of northern Nova Scotia on Cape Breton Island. It has tons of pull-offs and overlooks for you to stretch your legs and just as many small beaches and trails to explore. It's the perfect amount of highway for the new-to-road tripping traveler, and yet it also offers more than plenty to keep the veteran road warrior happy. Bicycles are welcome on this road, as well.
Endless Canoeing and Kayaking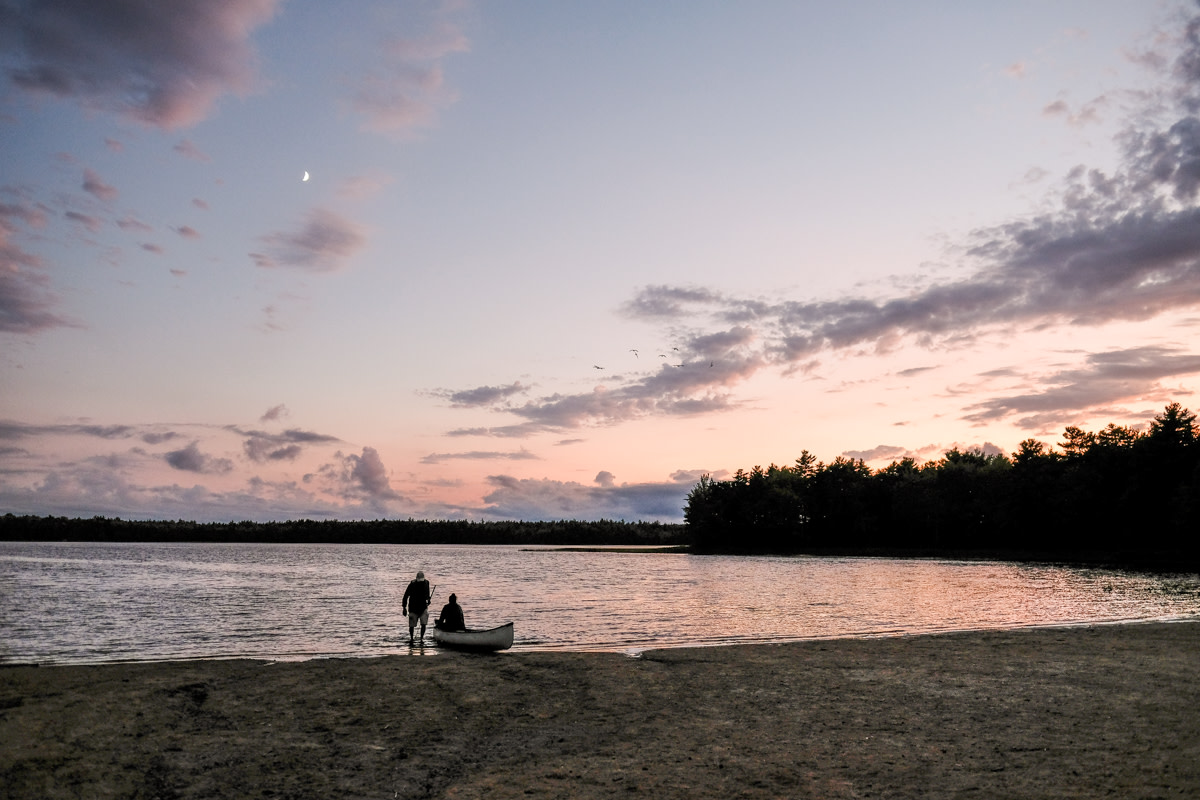 There are so many canoe and kayak routes, both coastal and inland, on Nova Scotia that even the most avid paddler will be satisfied with their options. Either bring your own boat or rent one. There are numerous companies in Nova Scotia that'll take you on guided trips as well as small mom and pop type outfitters that rent boats from out of their backyard shed.
Check out this map for route information.
Visiting a national park almost always guarantees that you'll find adventure, and Cape Breton Highlands National Park most certainly delivers on that expectation. There are 26 trails in this national park with varying degrees of difficulty and length, campgrounds, beaches and several different special events (a 5k, a Canada Day Celebration, and a Highlands Festival to name a few) that are hosted by park staff.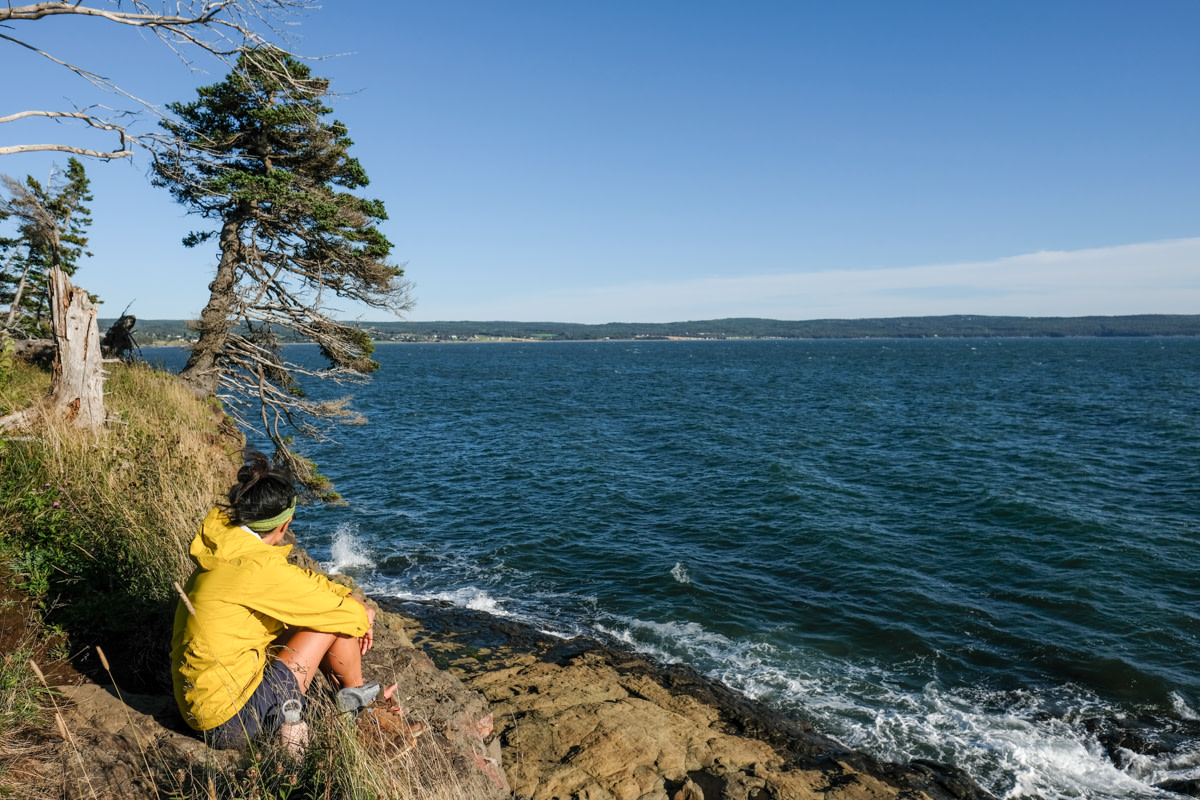 Don't be fooled by the fact that Cape Split isn't a national park. It's an absolutely incredible place to spend some time. The Cape Split trail is the main attraction in the park and it's about 6 kilometers one-way. Plan for several hours if you intend on hiking this trail. If your body is trashed from the previous day's activities, hang out by one of the picnic tables and just watch the tide turn in the Bay of Fundy.
Pro Tips
• If you need a break from car camping, book a room at the super clean and budget friendly Cornerstone Motel. It's located on the south west side of Cape Breton Highlands National Park in Cheticamp. The owners have a lot of great info on routes and trails and there's free coffee for guests all day long. Bonus: fast (and free) WiFi.
• Be sure to check with your cell phone provider to make any necessary changes to your plan so that you don't incur massive charges.
• Cell service is fairly decent in most of the small towns and in Halifax but if you're going hiking, carry a detailed map and compass with you. 
• The highway signs are in kilometers per hour, not miles per hour.
• Check tide tables before hiking around the shoreline near the Bay of Fundy. You can put yourself in a lot of danger if you leave on an incoming tide.
Erin McGrady and Caroline Whatley are based in Asheville, North Carolina, but are currently traveling the country in their van. You can follow along with their adventures at Authentic Asheville.
For access to exclusive gear videos, celebrity interviews, and more, subscribe on YouTube!