Travel
Dispatches: 2 Friends and a Dog Traveling the Oregon Coast in an Airstream Basecamp
I stood on the curb outside Portland airport on a warm September afternoon. My best friend Madison ("Mads" for short) called as she navigated her way to the passenger pickup.  "I'm not even going to pull over. I'm just going to stop in the second lane and you'll have to run and jump in.  I can't park this thing." A new 16-foot Airstream Basecamp trailer in-tow behind Madison's 4-Runner gleamed from afar. She bought it in Washington four days preceding our meet-up. Madison never experienced pulling a trailer prior to this.
As she made the corner, I hastily juggled my bags and hopped in clumsily.  Her mini-aussie, Stetson, attacked me with kisses and a wiggly butt before I could hug Mads "hello" or even reach for the seatbelt. I wiped the hair from my lips and smiled hugely as we plugged in the coordinates straight to the coast.
Stetson drove with Mads from Austin, Texas. And by that I mean, Stetson slept comfortably on his bed as Mads made miles. Over three weeks, they stopped in Colorado, Yellowstone National Park in Wyoming, Bend (Oregon), among other places before arriving in Washington. Historically a camping enthusiast, Mads decided to glamp-it-up a notch and invest in the Airstream Basecamp from a retailer in Seattle.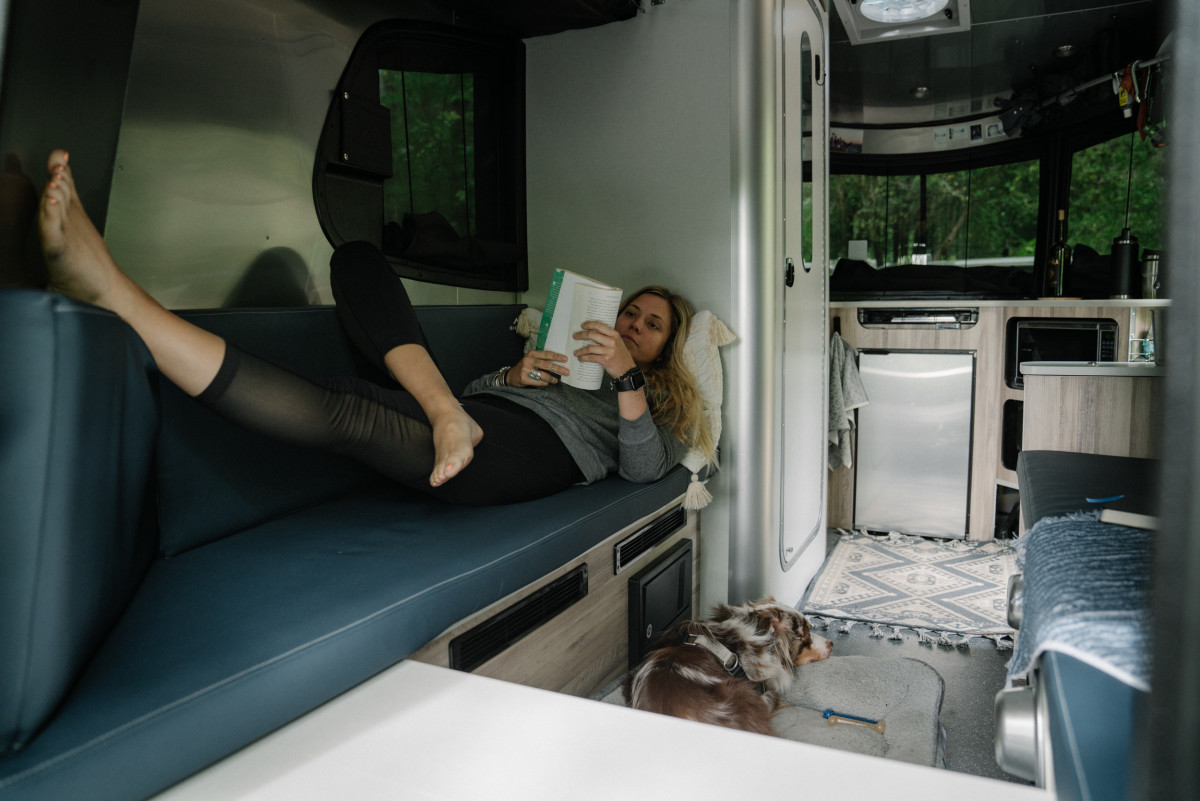 Madison and I originally met eachother in Austin after college while playing on the same Ultimate Frisbee team.  A decade into our friendship sans a legit road trip, we embarked to explore a part of the U.S. unfamiliar to both of us. For the next five days, I shared the Basecamp with Mads and Stetson. Our plans merely consisted of taking the coast west of Portland and then south to San Francisco, making stops to hike and explore along the way. Aside from that, we adhered to the "No Plan" plan.
We immediately navigated to Cannon Beach to make our first stop. Cannon Beach is home to Haystack Rock. It is the third largest coastal monolith in the world at 235 feet high.
A very popular beach, especially on a gorgeous day and holiday weekend, made it very difficult for two people without proper skills at parking a rig, to park a rig. After about an hour … we parked. As we walked to the welcoming beach we found relief by laughing at our understandable learning curve. Stetson came, too.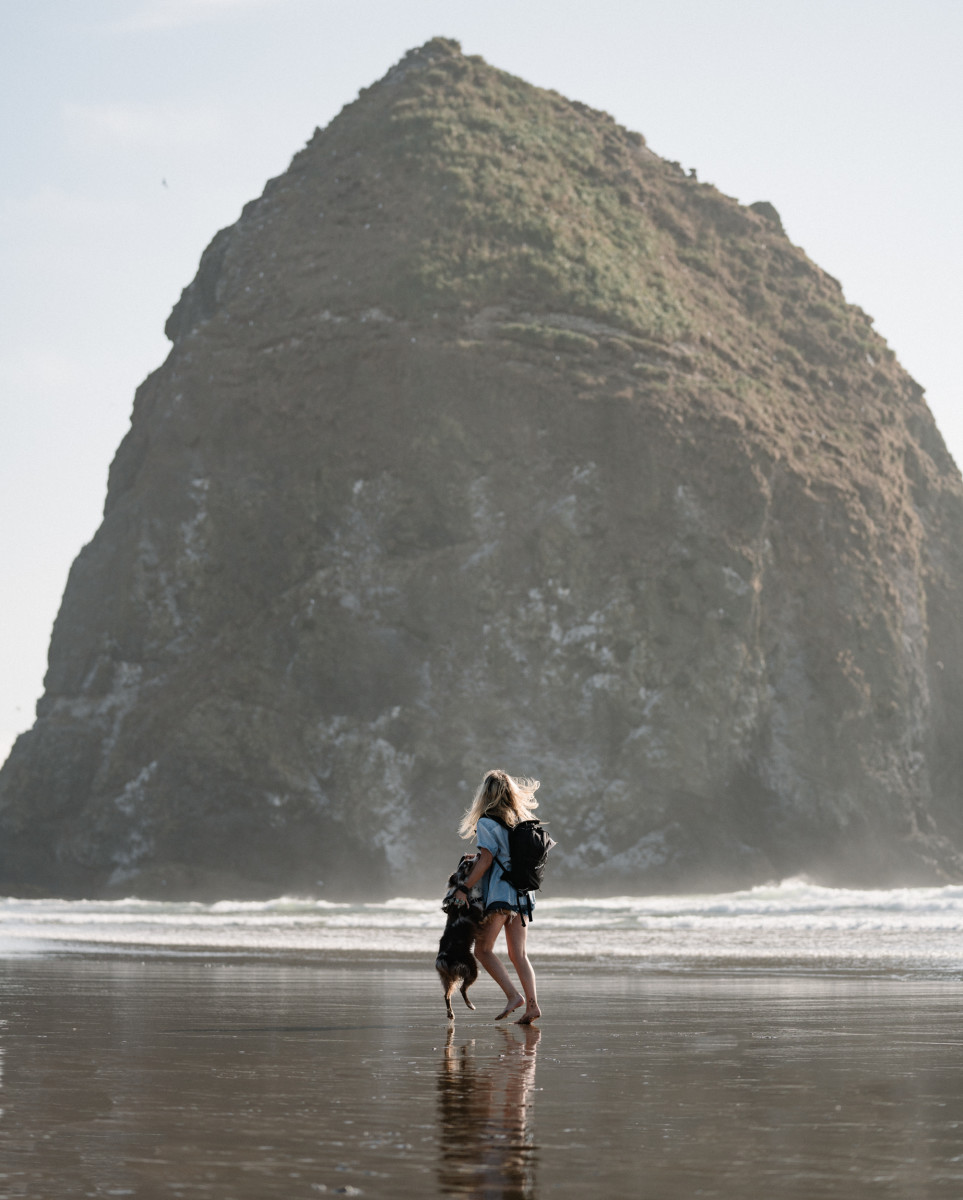 Luckily we planned this trip during the sunny season – which in the Pacific Northwest (PNW) is September and October. With days between 65-80 degrees Fahrenheit, we experienced pleasantly chilly evenings and misty overcast mornings around 50 degrees. This is also a prime season for whale-watching. The PNW consists of sea stacks and crashing waves backed by forests lush with fern and moss.
For a road trip where spontaneity reigns supreme, using a few websites and apps can be handy to assist you in finding your ideal hikes and camp spots. For starters, AllTrails app is all-time. Hikes are rated by difficulty, distance, terrain, views, and users share their photos, videos and personal reviews. We chose several astounding hikes that took us through seas of green and to marvelous views.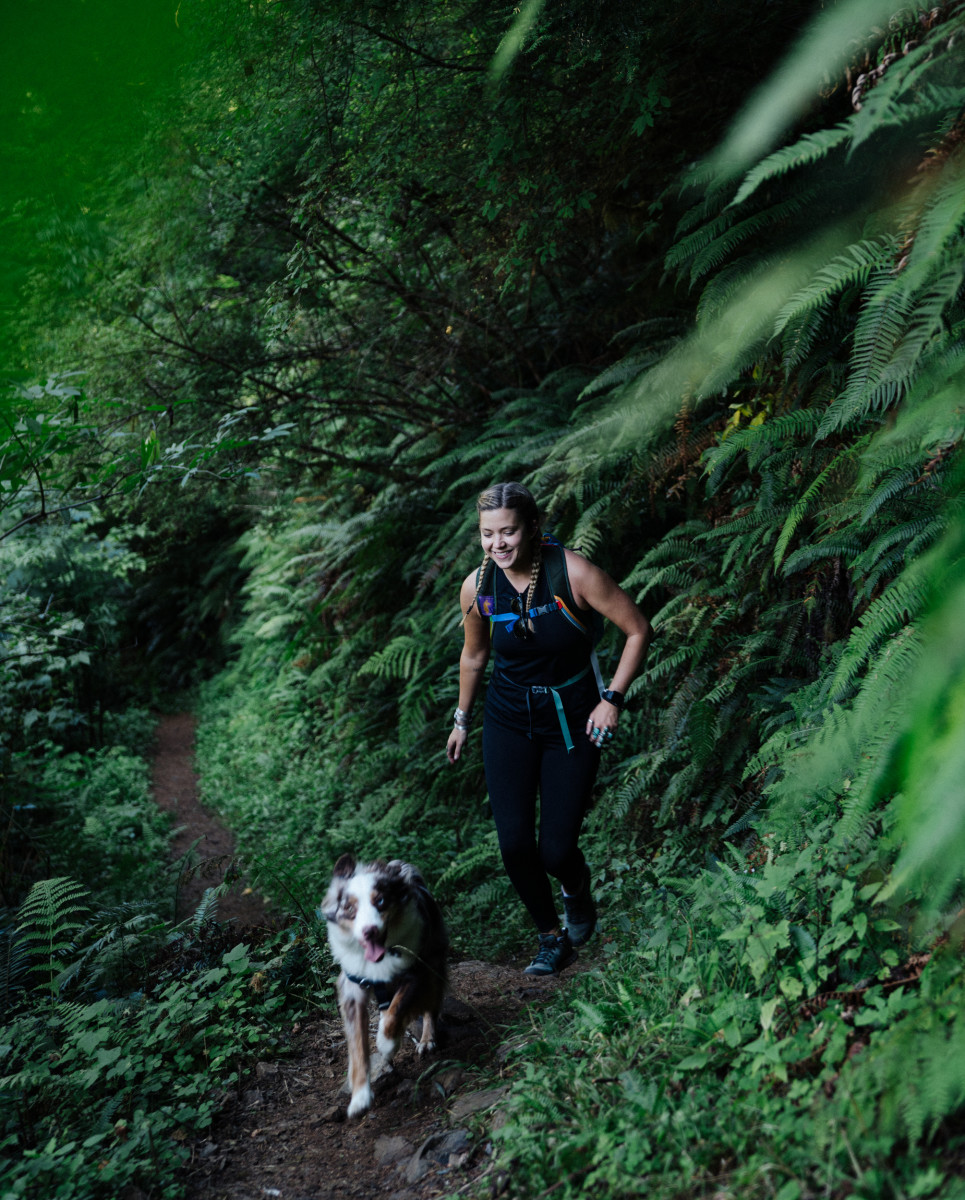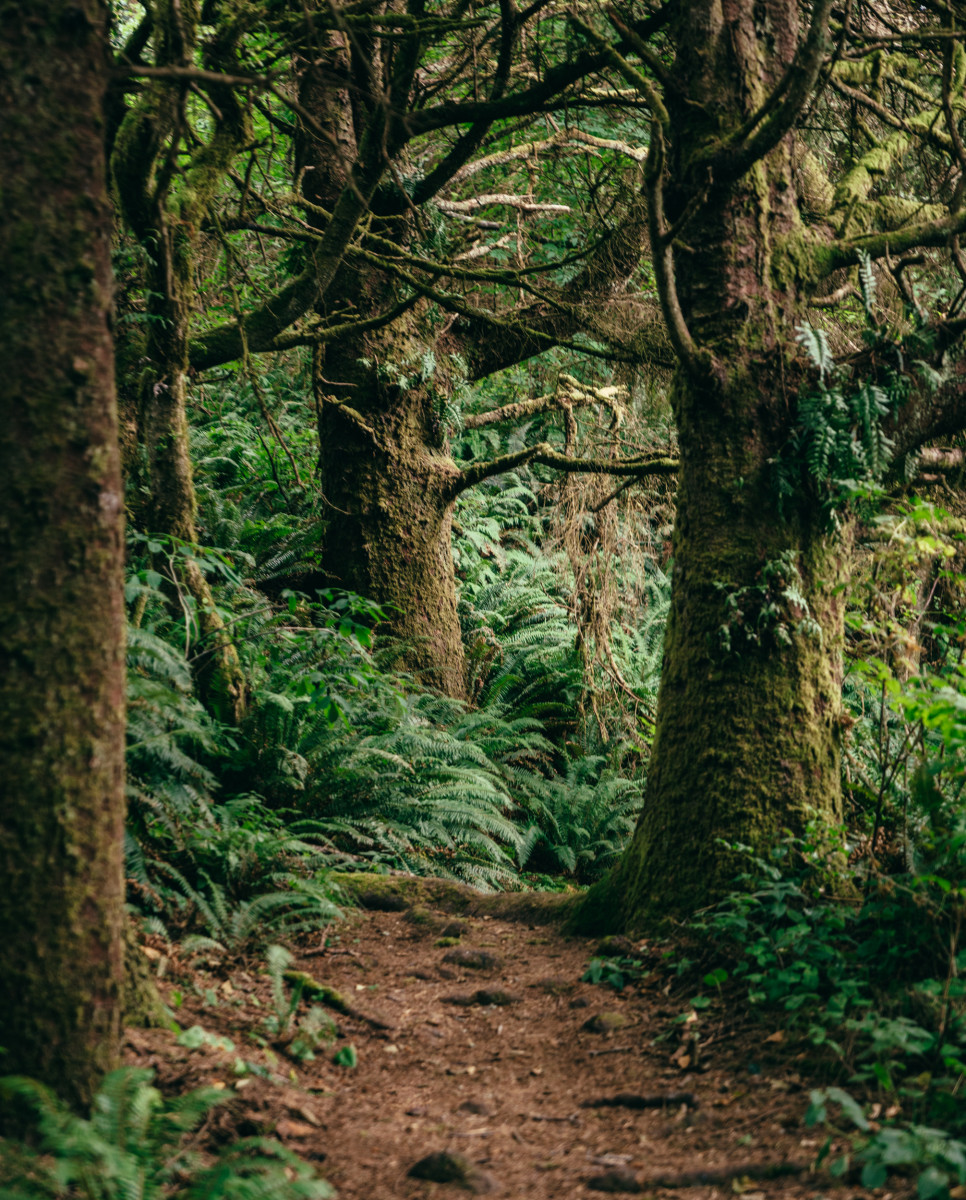 Some trails were muddy … and slippery.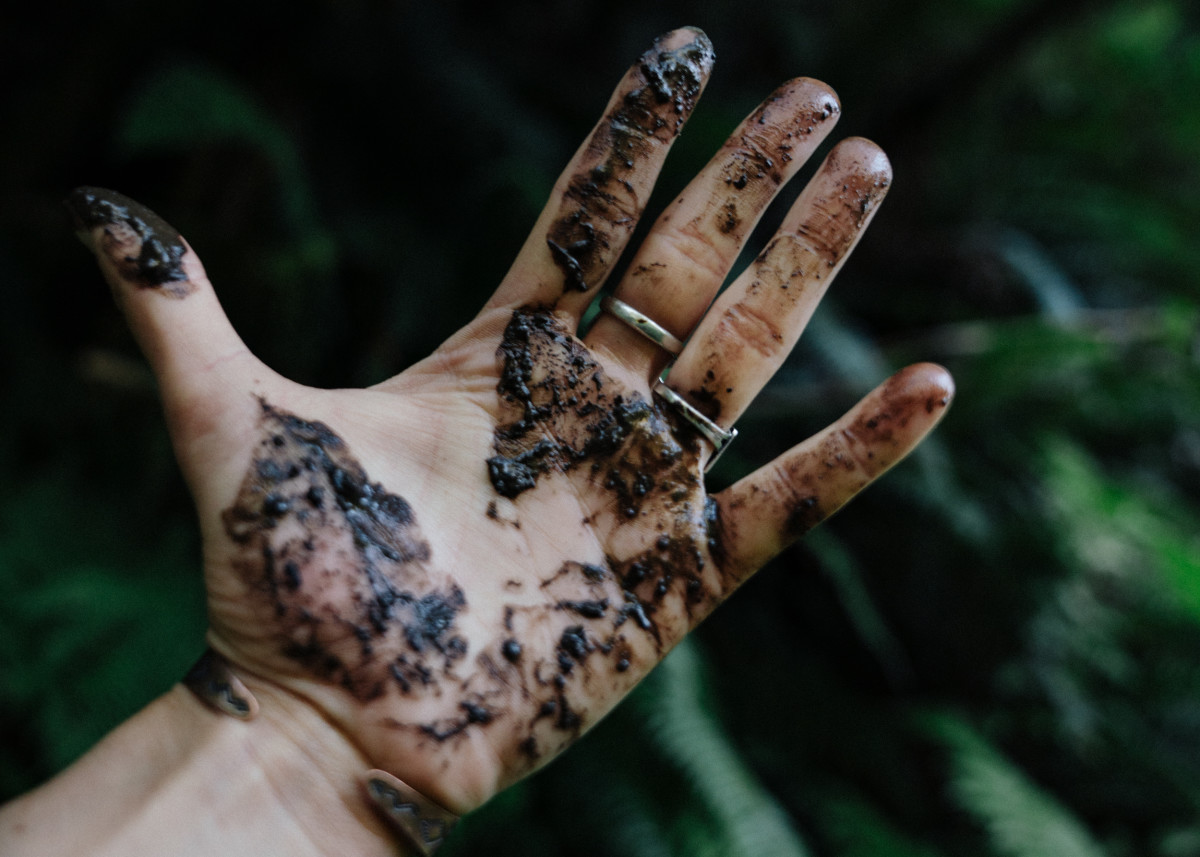 We observed so many mushrooms. They were all colors, shapes, sizes.
A few fun facts about Oregon: There are no self-serve gas stations in the state of Oregon, the hazelnut is Oregon's official state nut (Oregon is the only state that has an official state nut), marijuana is legal, and Tillamook is home to Oregon's largest cheese factory.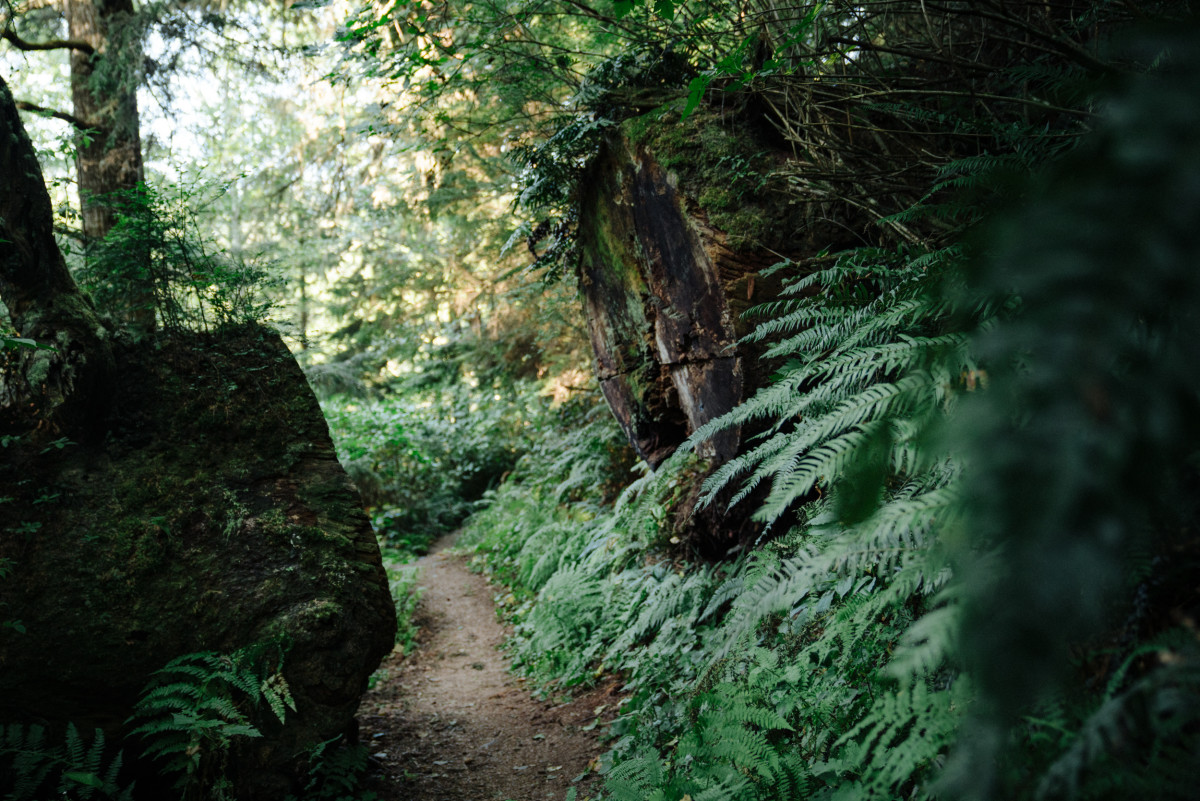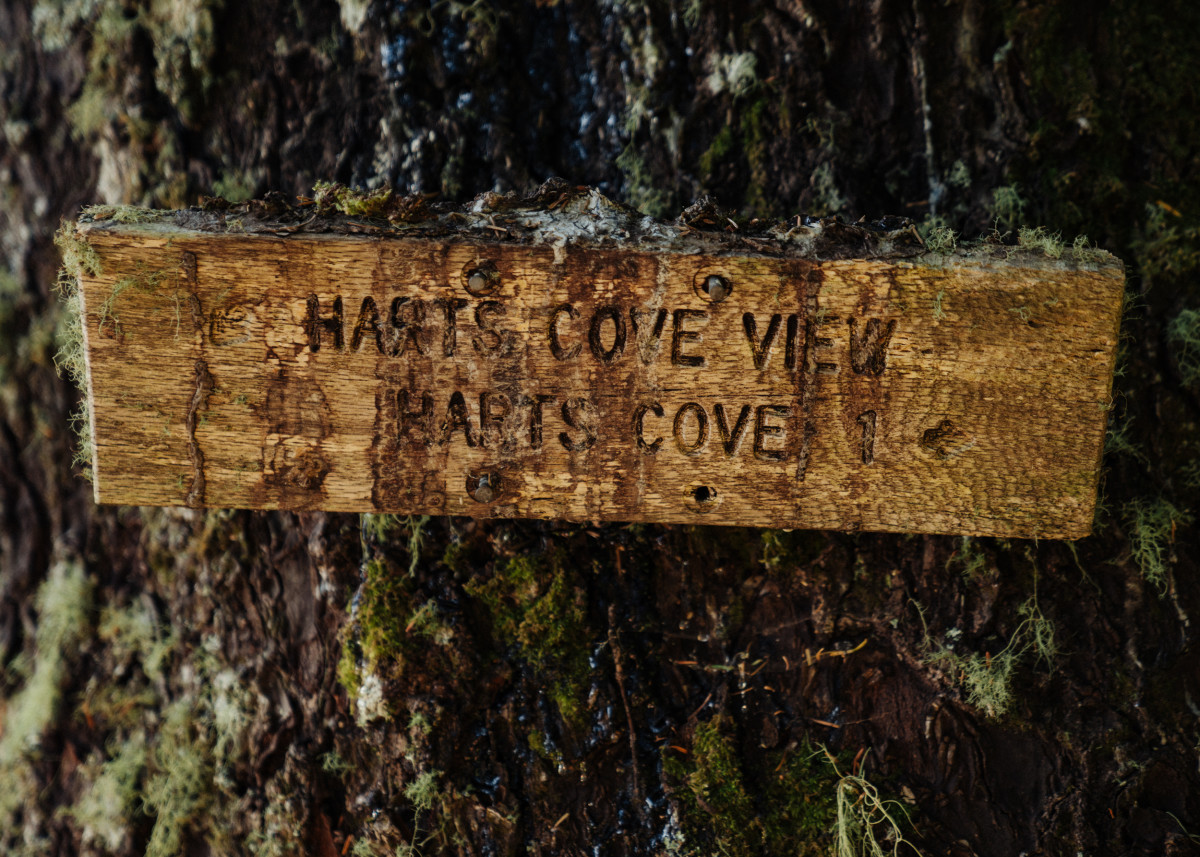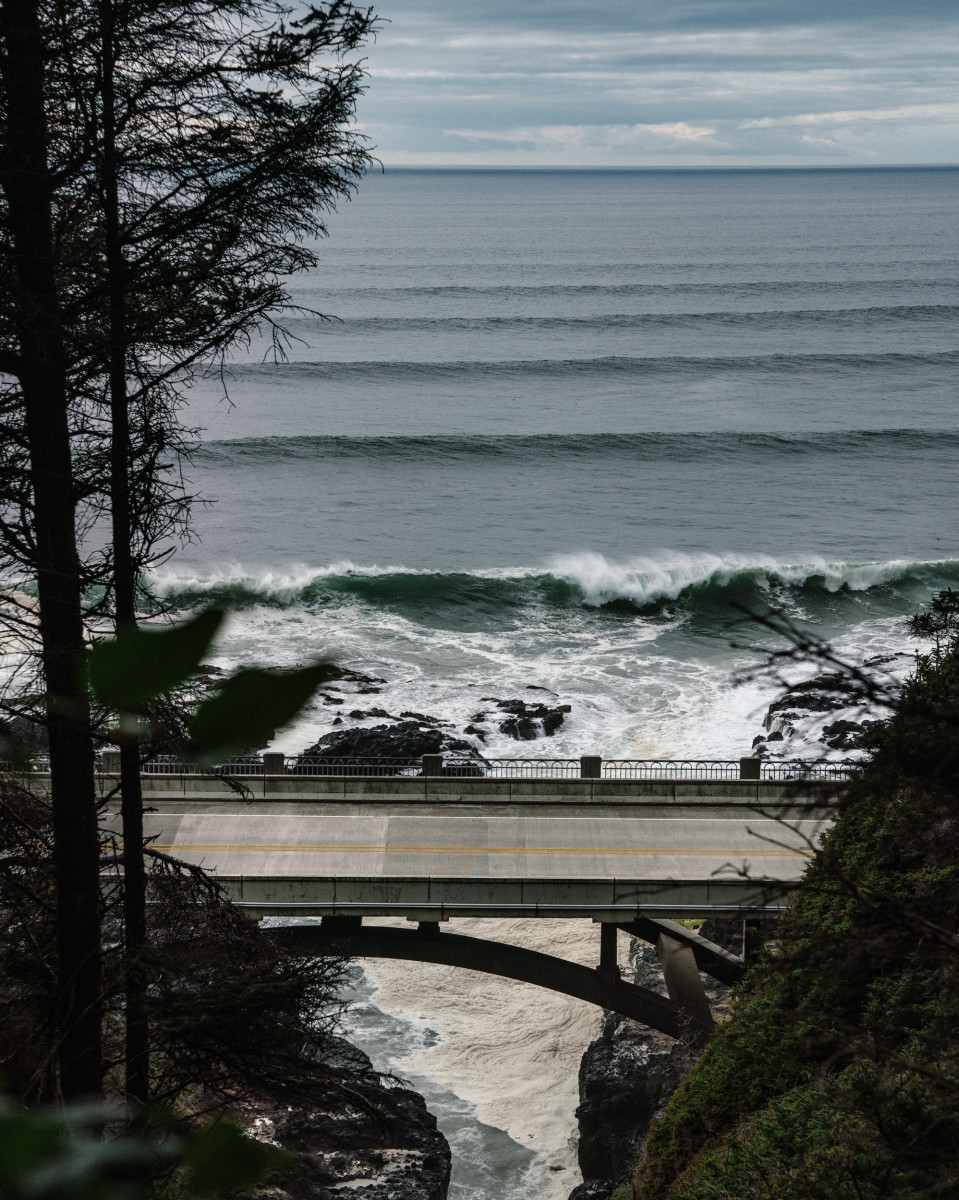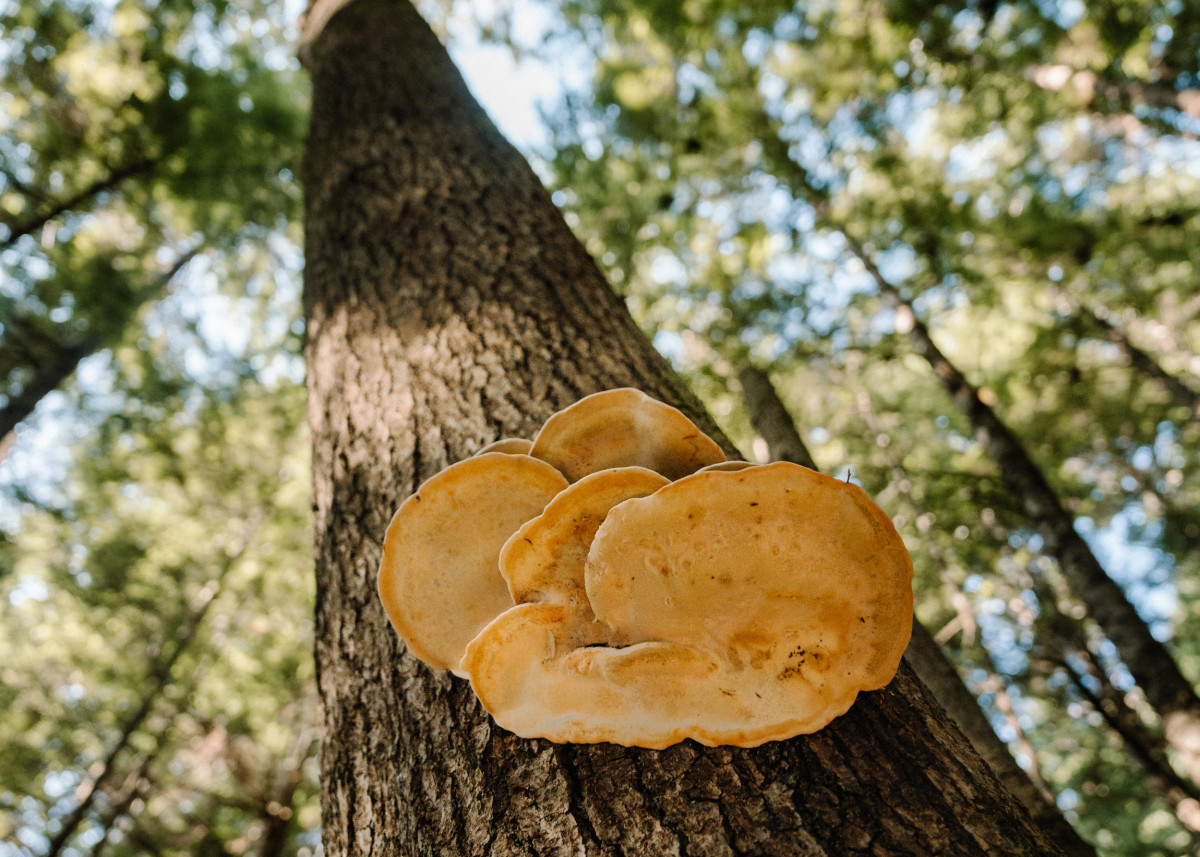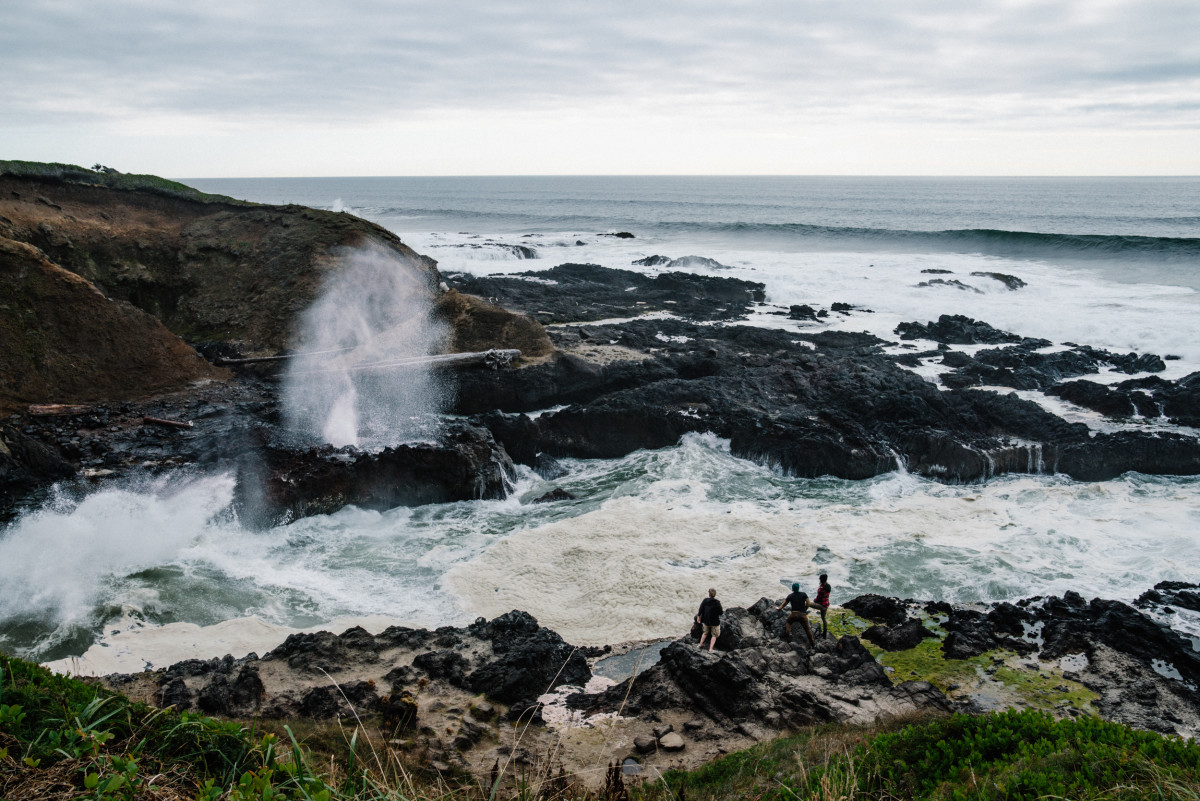 Mads drove us south and I assumed full co-pilot duties by navigating and researching future hiking and camping opportunities. We targeted the Samuel H. Boardman State Scenic Corridor. The scenic corridor spans 16 miles on the southern Oregon coast of hiking, site-seeing, and incredible sunsets. We spent two full days in this area visiting place like Natural Bridges, Whales Head State Beach, and the Secret Beach.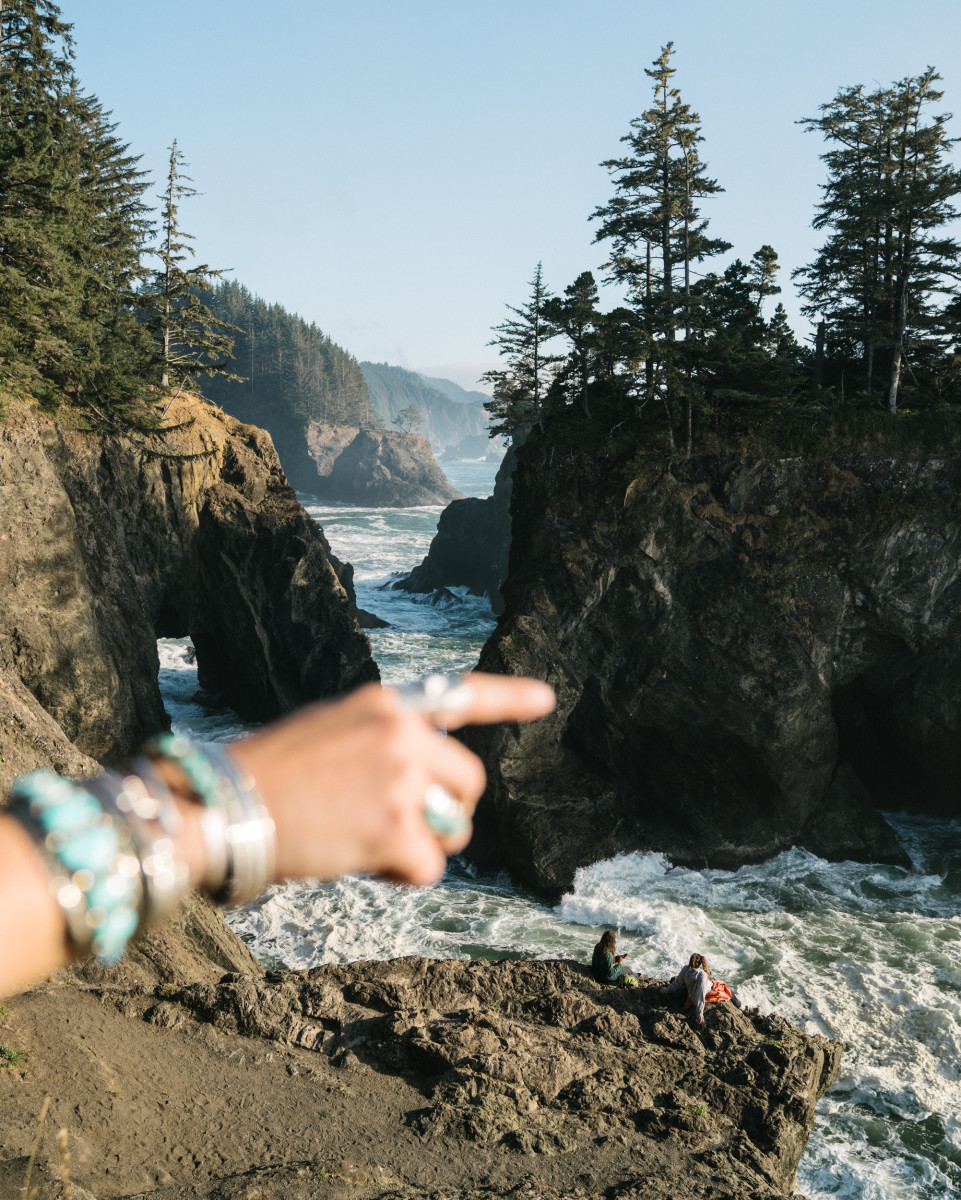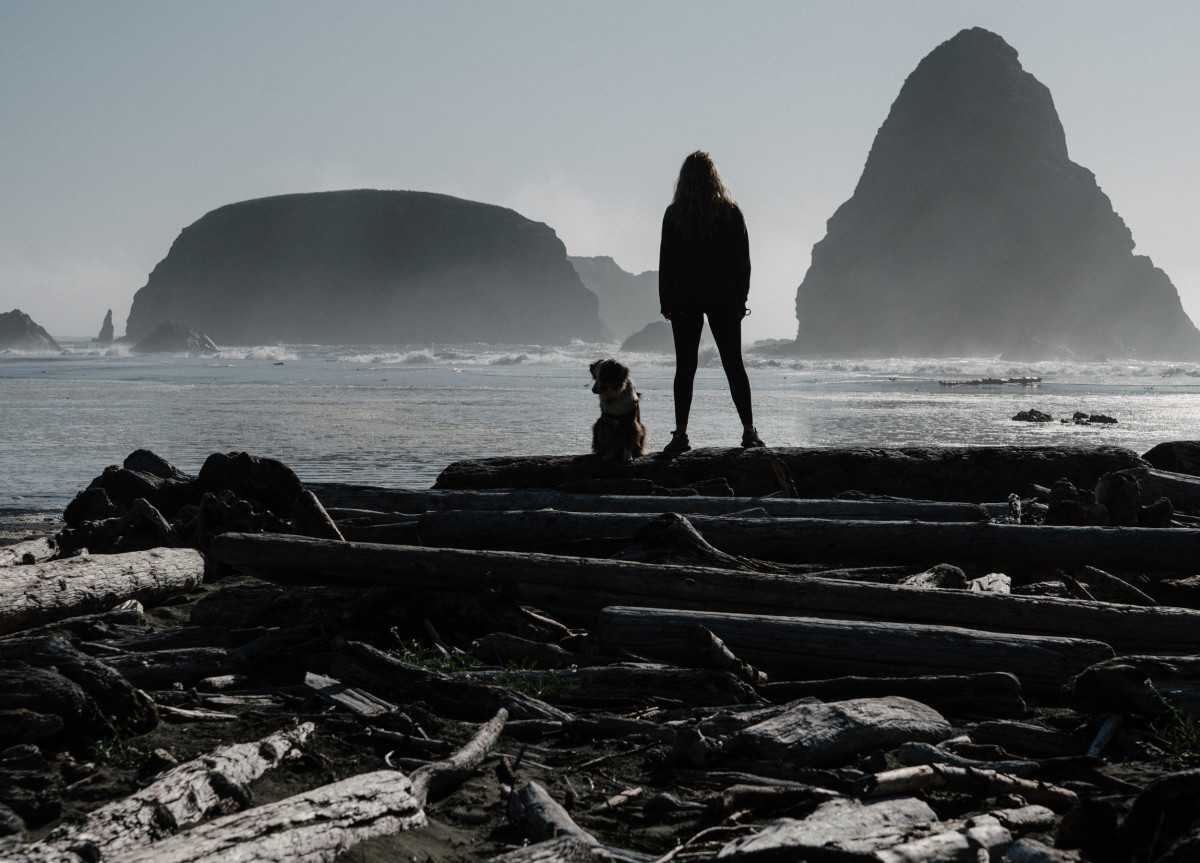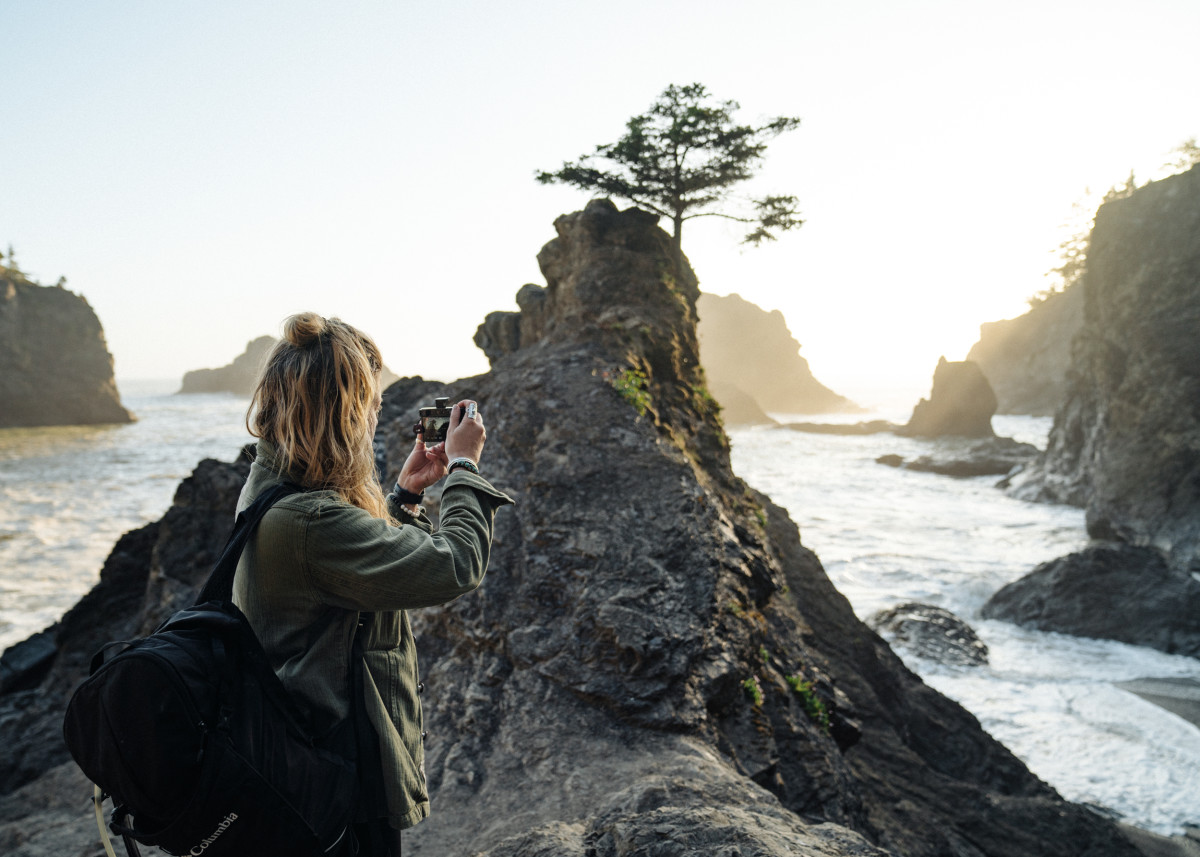 There are several ways to camp with an Airstream, or any tow-behind trailer or RV. Check out websites like freecampsites.net and find a spot off-grid on BLM land. Or if you're really tired of driving and need something last minute, use the site to find a place off the highway that is accepted as overnight parking for campers.
According to Oregon State Parks, The Oregon State Park system is one of the most popular in the United States. Every year, they serve an estimated 46 million day-time visitors (4th in the nation), and 2.5 million campers (8th in the nation). There are 255 state parks, including camping at 58 parks, open on 109,000 acres.
Use the Oregon State Parks website to book a space at a campground that includes partial or full hookup sites and sometimes bathrooms and showers. There are also a handful of apps, like Campendium, Madison used to find dumping stations, hookups, sites, water and parking. Book at an RV Resort (which include amenities like waste dumping, electric and water hook-ups, laundry, full bathrooms, and sometimes pools and hot tubs).
Mads and I tried every method. There are benefits and cons to each option, it's all based on preference.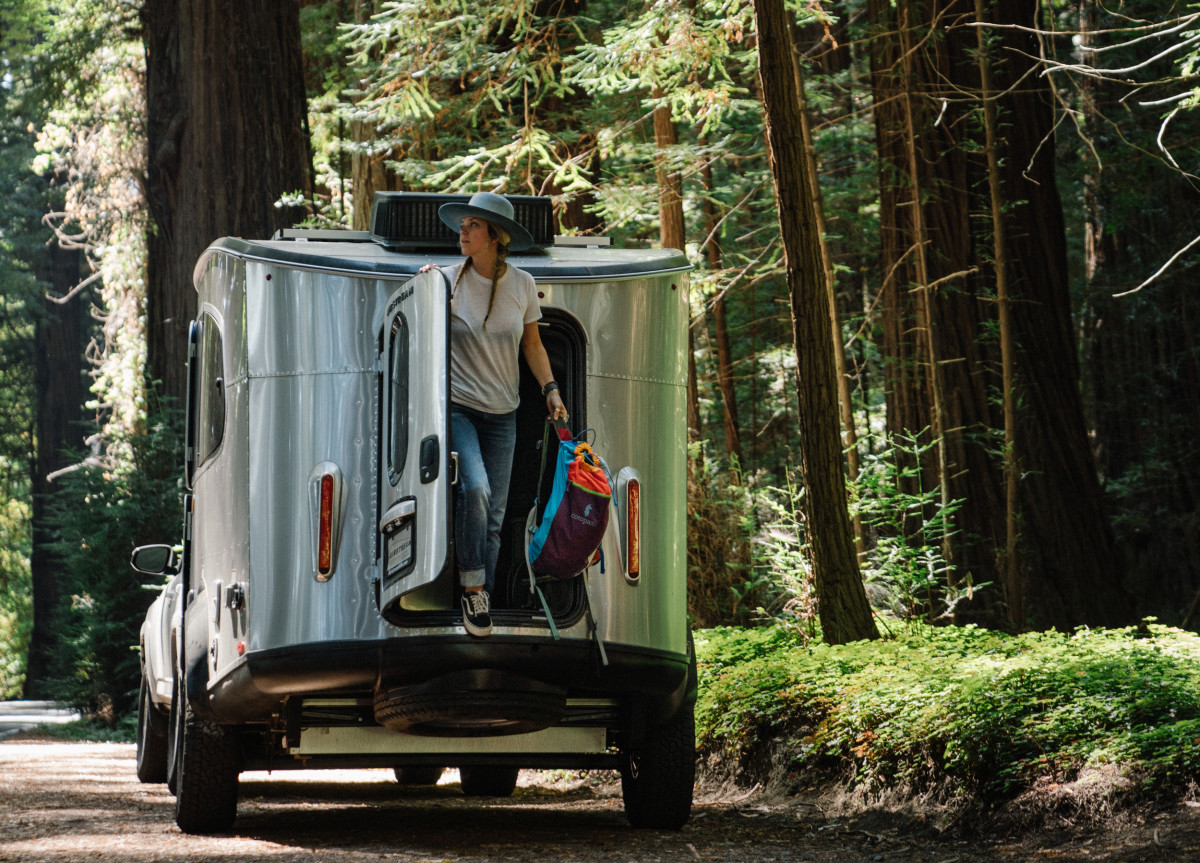 The 16-foot Basecamp includes a full kitchen (including Dometic Refrigeration, a sink, and a two-burner gas stovetop), a full bathroom (shower and toilet), and a convertible living-sleeping area that's a comfortable size for two adults. The screened and tinted windows offer privacy and the luxury of fresh air.
The amenities of the Basecamp make for especially nice mornings. Wake up wherever you please, make yourself hot water on the stove for coffee, and brush your teeth using the full sink while taking in the views.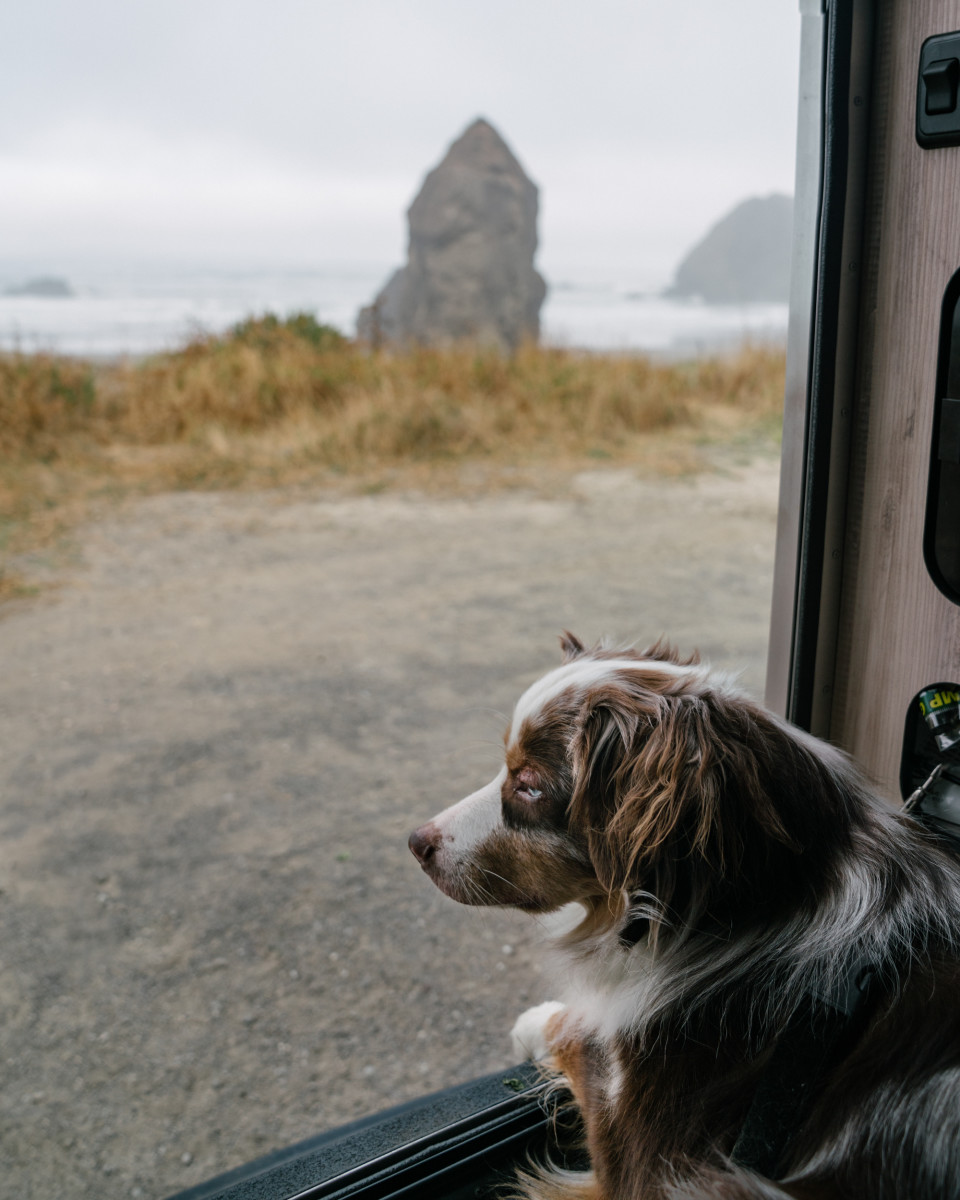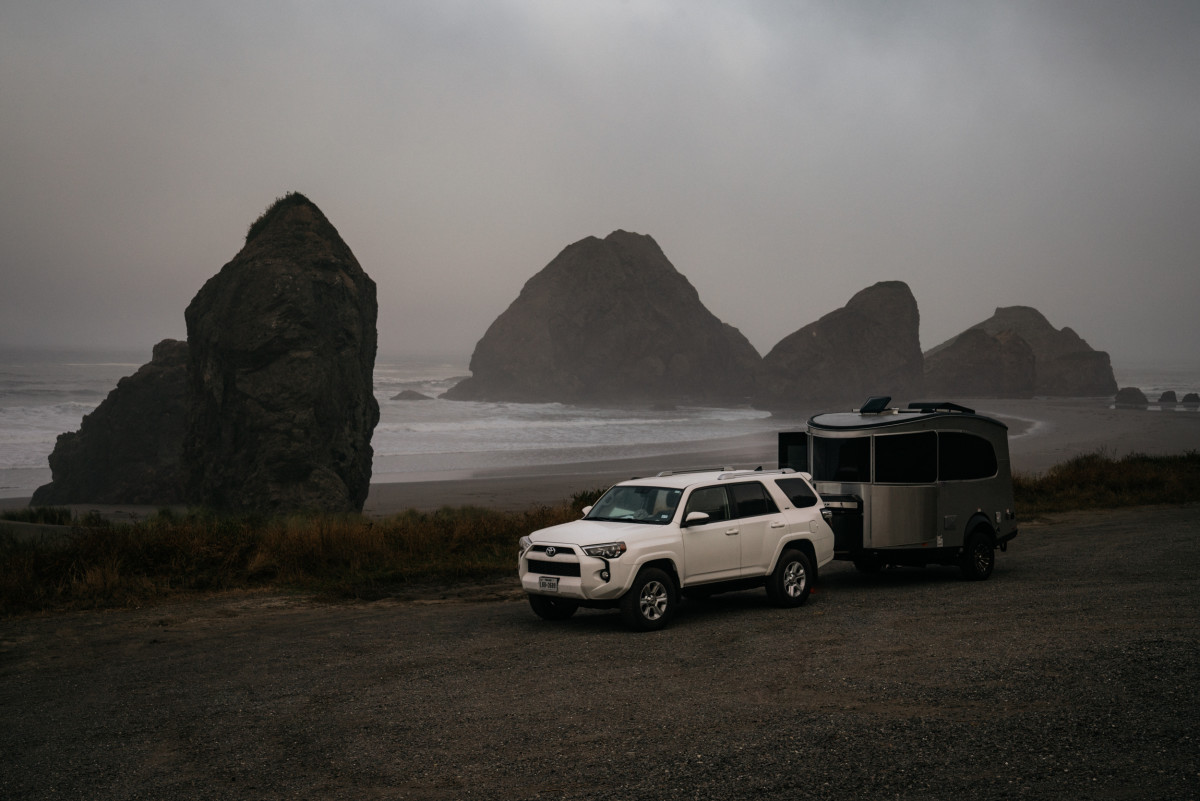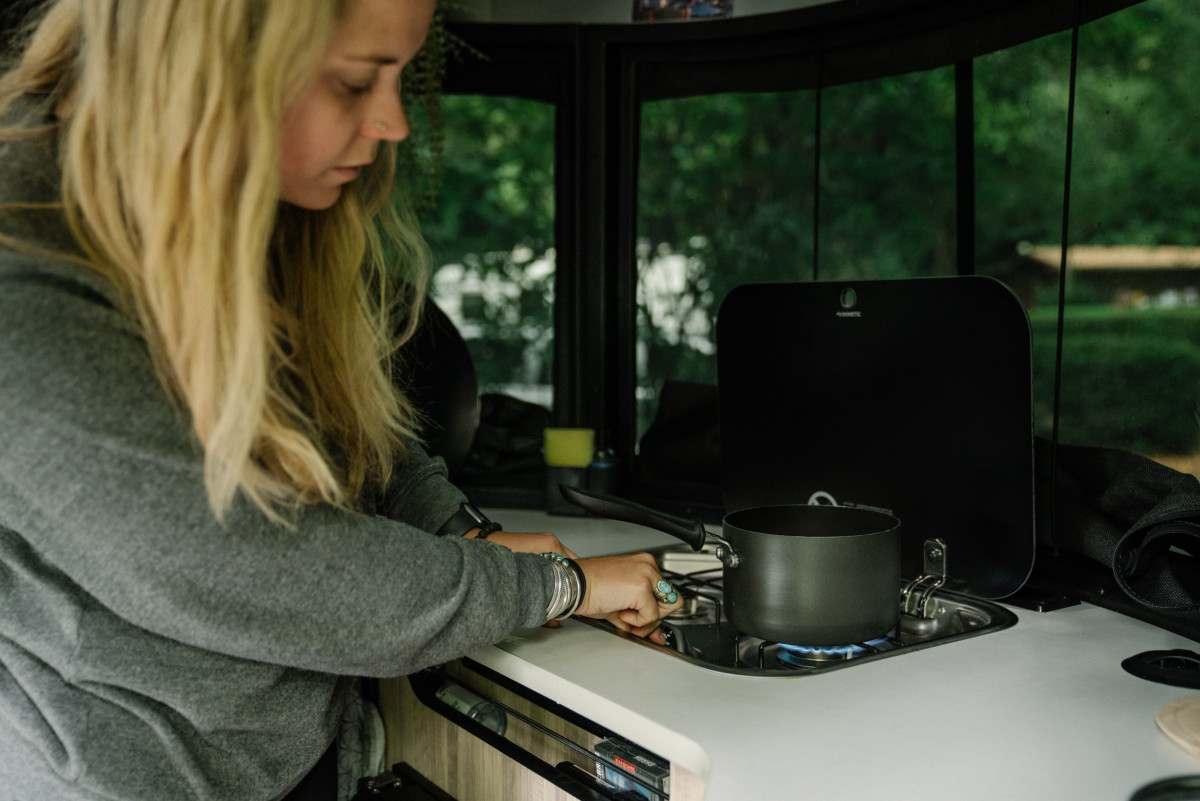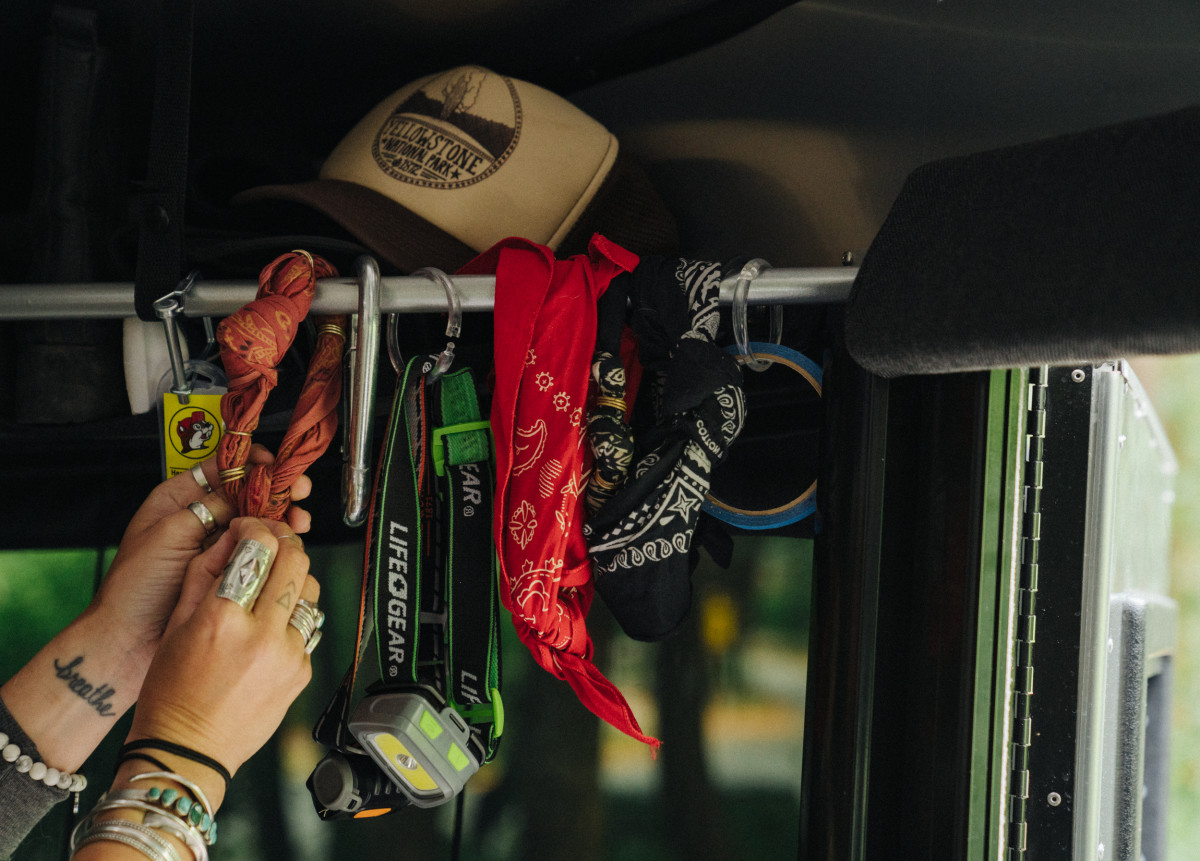 An important thing to note: If you're going to take a Basecamp anywhere, be prepared for many curious bystanders. It's part of the "full experience." Inquiring minds came knocking daily.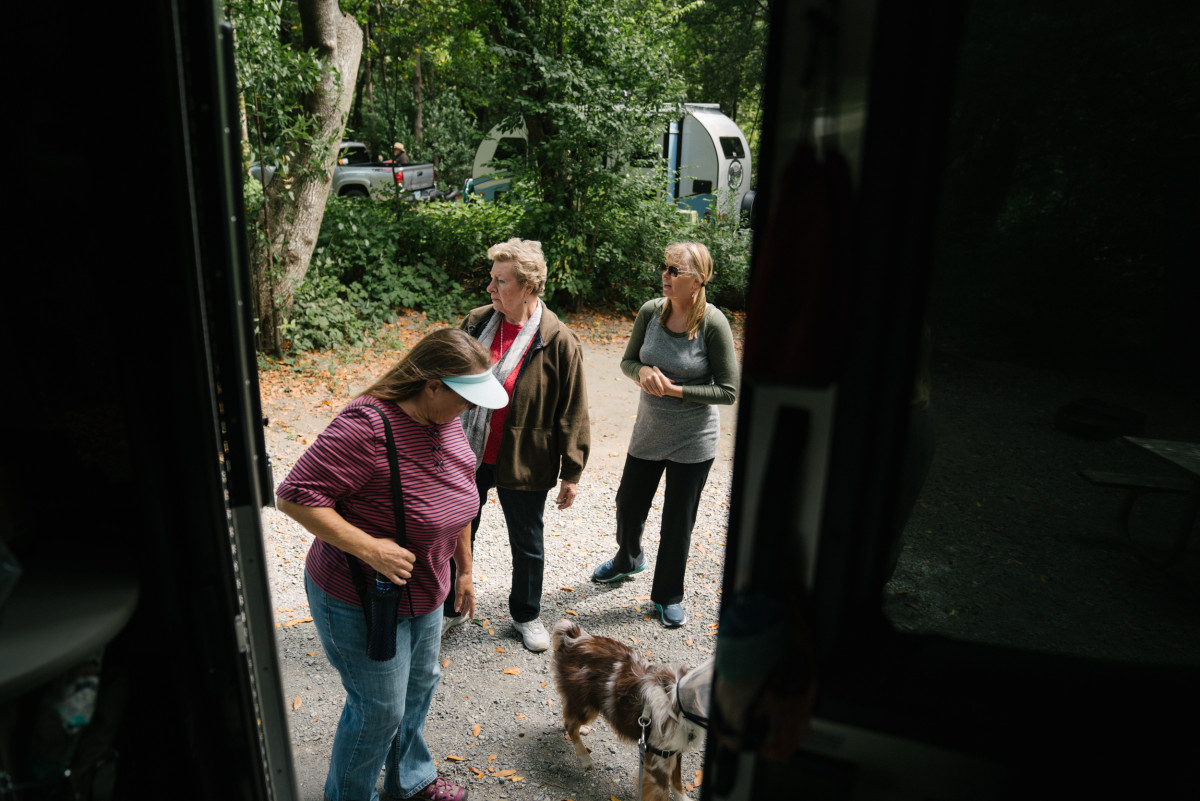 In my opinion, it's not a full roadtrip experience without some sort of hiccup. The night before we used freecampsites.net to stay at a pull-through state park with a whale-viewing point, just off the highway. Luckily, we were not camping miles off-grid when we woke up to a major flat tire.
Mads and I, both unprepared as to how to fix a flat on the Airstream, stood scratching our heads. After realizing the Airstream did not include a jack and that we didn't have a patch kit, some kind strangers offered a hand. After four hours, a generous human repaired the tire and Mads got a valuable first-hand learning experience how to do the same.
However, it could have been worse. We could have gotten skunked while whale watching. Neither of us have seen a whale before, and we saw at least 20 whales breach. If you're on a roadtrip at this time of the year, stop by this spot to see whales.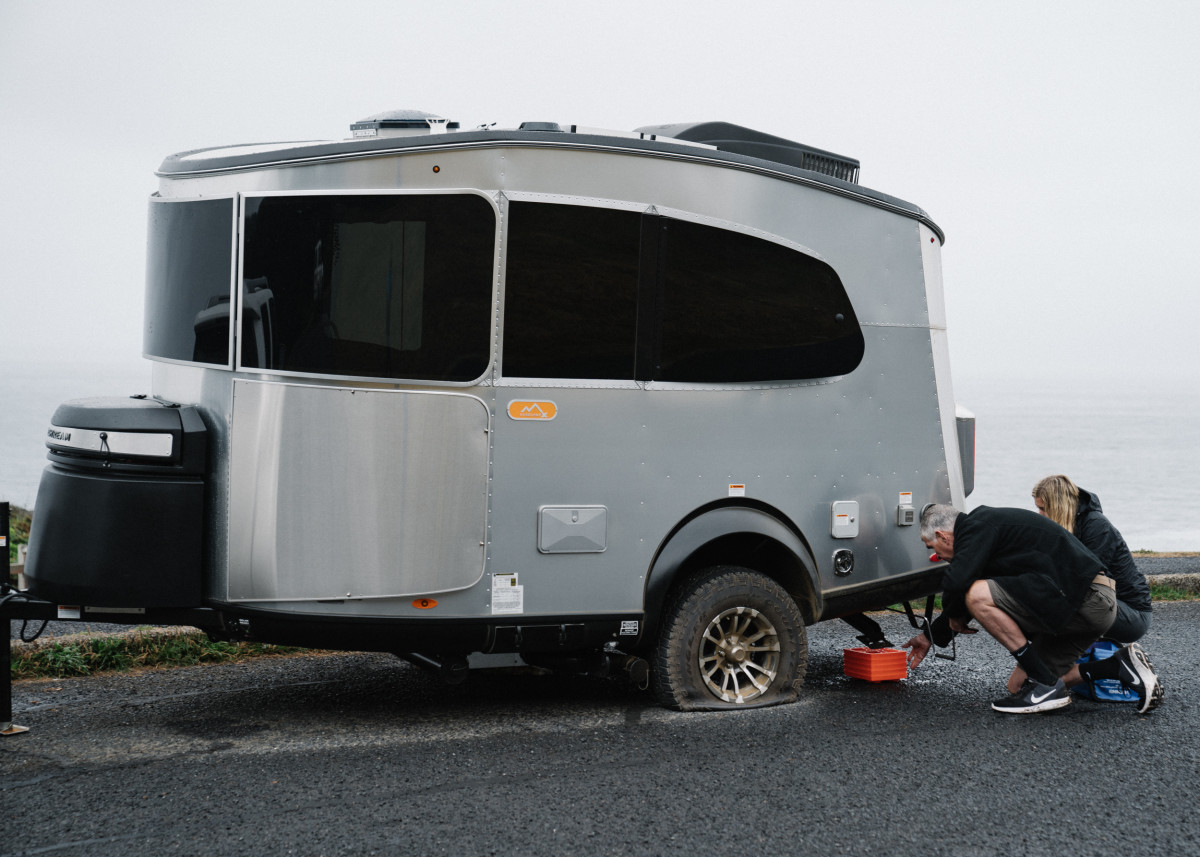 Finally, we got back on the road!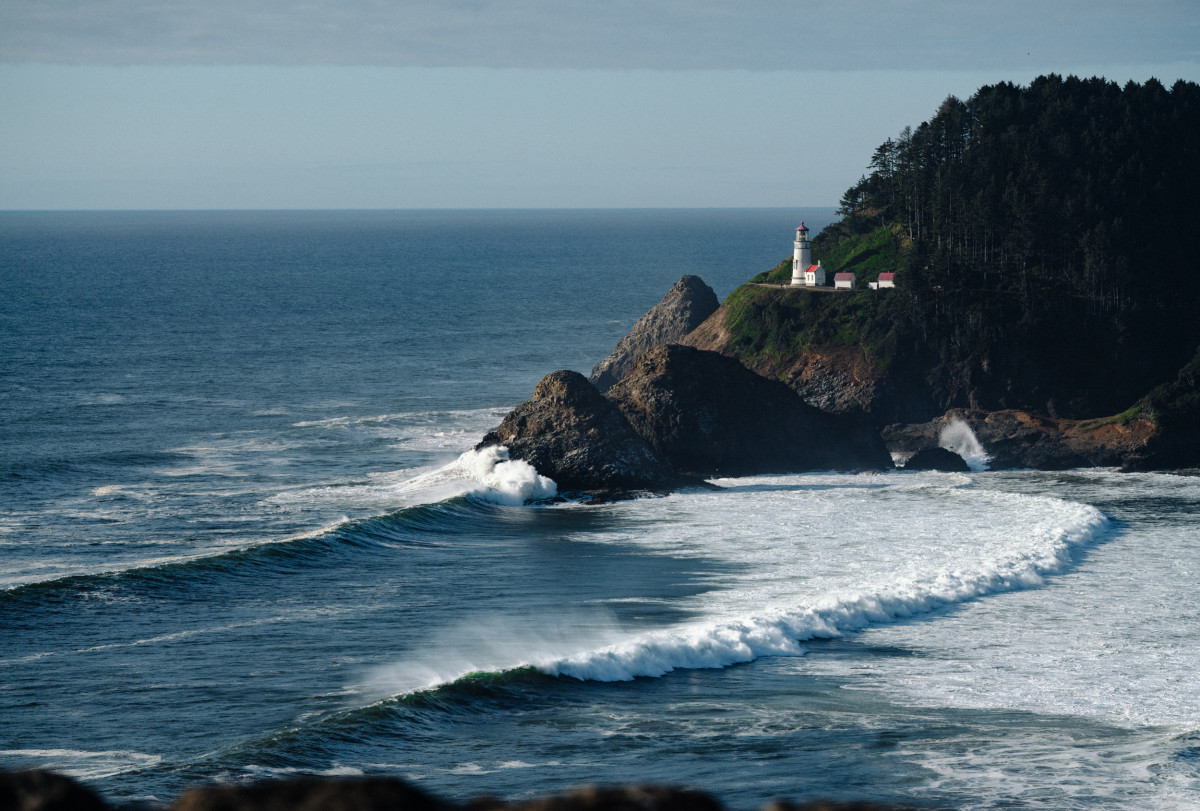 On our last day, we made the drive from Brookings, Oregon to San Francisco airport. Northern California is home to insanely gorgeous, massive, and ancient Redwoods. We allowed time to stop on the Avenue of the Giants, an alternative scenic route, to wander among the trees.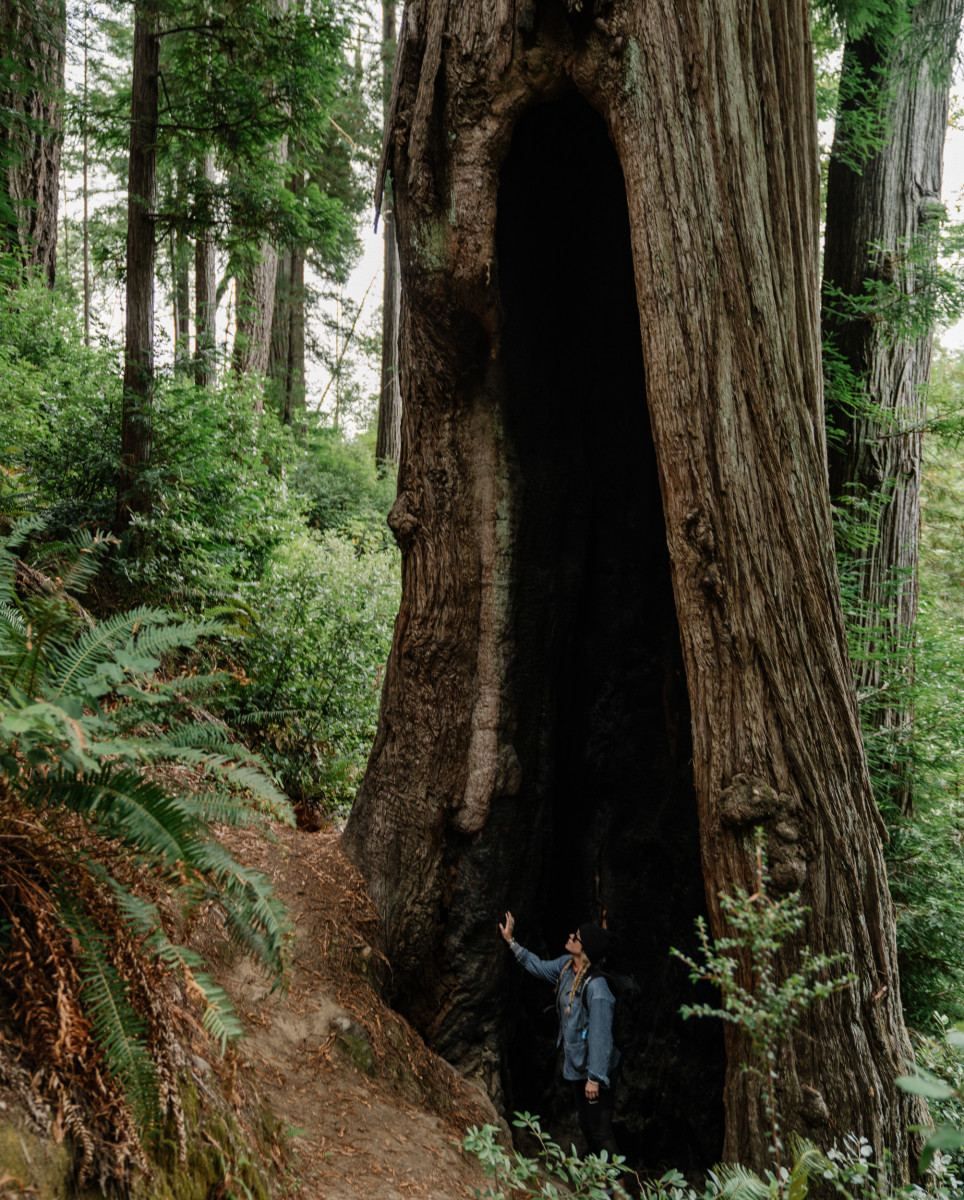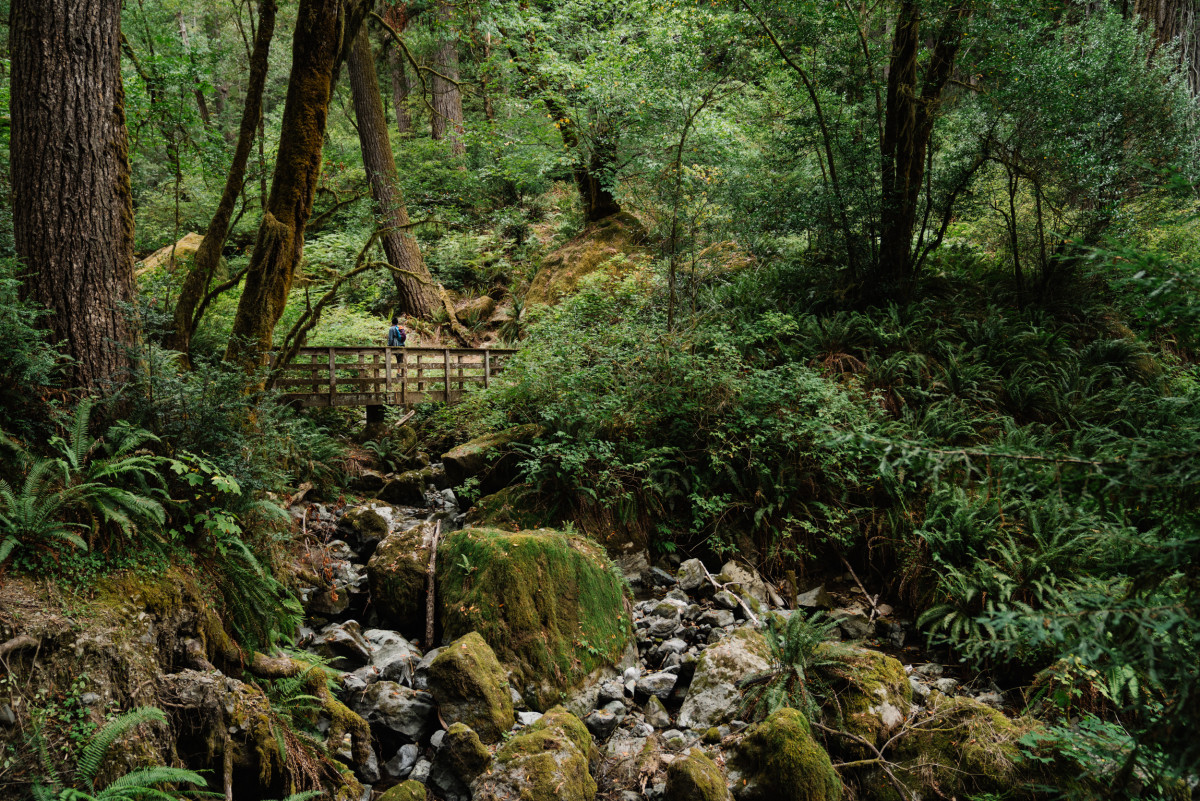 Finally, we arrived in San Francisco so I could catch my flight. I wanted to continue down the coast with Mads and Stetson, but work had other plans for me. Gratitude overwhelmed me that I had five days to meet Mads and experience this beautiful section of the U.S. with an amazing friend.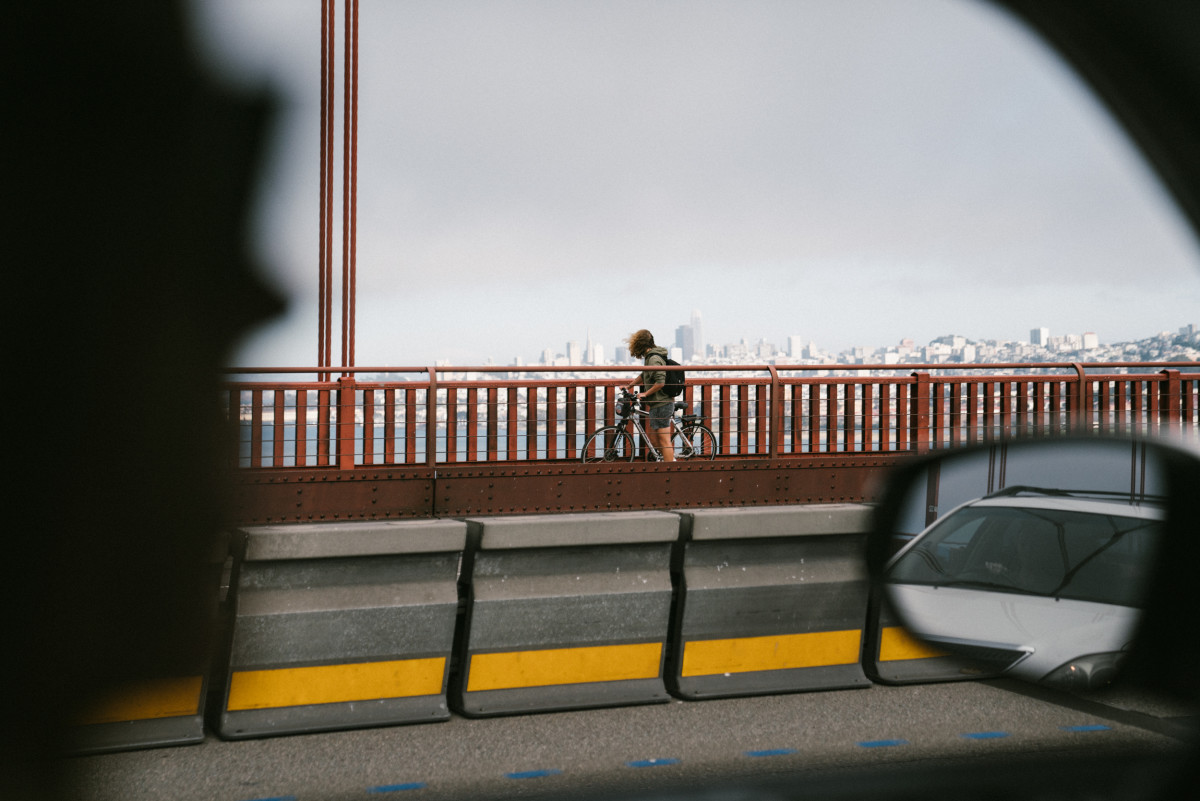 For access to exclusive gear videos, celebrity interviews, and more, subscribe on YouTube!