At almost every one of the big resorts in the Pacific Northwest, a parking lot is dedicated to motor home overnighters ranging from hardcore powderhounds to resourceful families on a budget. When the bars shut down (and it's usually early) the party moves to the parking lot, where grills ignite and fire pits light up. When the morning light comes through the shades of the Winnebago, just roll out of bed and walk outside of your slopeside motor carriage and get a jump on the weekend crowds. If you have a motor home and fiend for first tracks, the RV lot is where it's at. Below are the RV lot policies by mountain: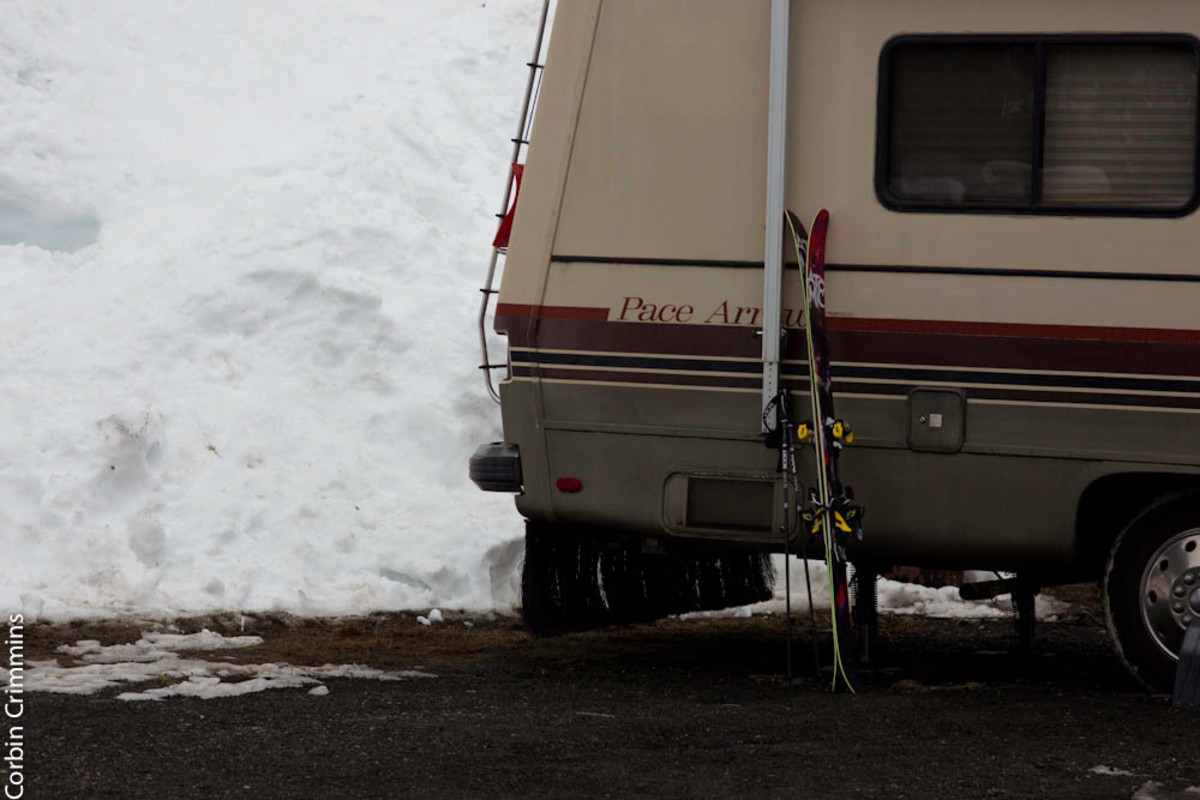 Mt. Bachelor, Oregon: $10 per night, $100 for a season pass. Must grab permit from Mountain Gateway building during business hours. First come, first serve. Season pass does not guarantee a spot. No hookups.
Mt. Hood Meadows, Oregon: 14 overnight parking spots available, first come, first serve. Two night maximum stay. Park in Main Lot, and must get Sno-Park permit from lodge as well as overnight parking pass.
Alpental and Summit Central, Snoqualmie, Washington: $15 per night. No hookups. First come, first serve. Three night maximum stay. Summit Central lot is below ski patrol building. Alpental lot is Lot 3, the rowdier of the two overnight lots.
Crystal Mountain, Washington: $30 per night with hookup. $20 per night otherwise. First come, first serve in B lot. No waste or water dump. 14 day maximum stay.
Stevens Pass, Washington: $30 per night, $1000 for season pass (doesn't guarantee a spot). Hookups available. No limit on maximum nights stayed. Located in F Lot.
Mt. Baker, Washington: FREE. No hookups. Parking in upper lot. Check in with admin office before camping.
*If we forgot your mountain or favorite RV-skiing haunt, please leave it in the comments below. 
For access to exclusive gear videos, celebrity interviews, and more, subscribe on YouTube!