Fifteen years after Panama took control of its namesake canal from the United States, the country's capital city has exploded.
Today Panama City feels like a mix of new Miami and Old San Juan, with gleaming skyscrapers soaring over the cobbled warrens of its oldest neighborhood, Casco Viejo, where half a dozen boutique hotels have opened shop in recent years. On one block of the city you'll hear cumbia blasting from a neighborhood bar, and on the next you can order a hot dog made from sea bass and topped with aioli. "We have so many influences here to work with," says chef Mario Castrellón. "Now we can finally make Panama our own."
Plus, jungles with howler monkeys press right up against the city, and just outside its limits there are hundreds of miles of deserted beaches — meaning you can jet in and still have time to surf the country's famous swells or sport- fish offshore. Here's how.
Tour the City With Former Gang Bangers
Once plagued by crime, Casco Viejo has been transformed into the city's hippest hood. Sign up for a walking tour with Esperanza, a nonprofit that works with former gang members. Those ex-cons are your tour guides, and they'll explain the history of the area through the crews that ran it. For a mellower introduction to the city, you can stand-up paddle along the Bay of Panama by renting a board from Panama Paddle and Fitness. "You can't hear the traffic, there's no construction — it's just an easy escape," says owner John Boyle.
(Getty Images)
At night, hit up the most talked-about restaurant in town, the 16-seat Donde José, which opened in January. Twenty-nine-year-old chef José Carles has melded his French-cuisine training with traditional Panamanian staples to make dishes like cold-smoked tilapia and, for dessert, cookies made from ñampí — a taro-like root. Afterward, take a walk along the city's newest addition, the Cinta Costera, a waterfront pedestrian area that also hosts open-air concerts.
Land a Black Marlin
One of the world's largest cold-water currents, brimming with everything from tuna to marlin, is 45 minutes offshore. Victor Juliao, an ex-congressman of Panama City and the lead singer of popular rock band Los 33, now leads tourists in deep-sea pursuit of big sport fish. His expertise on the water is outdone only by his stories about Panamanian politics — meaning the day will be entertaining whether you're reeling in fish or not.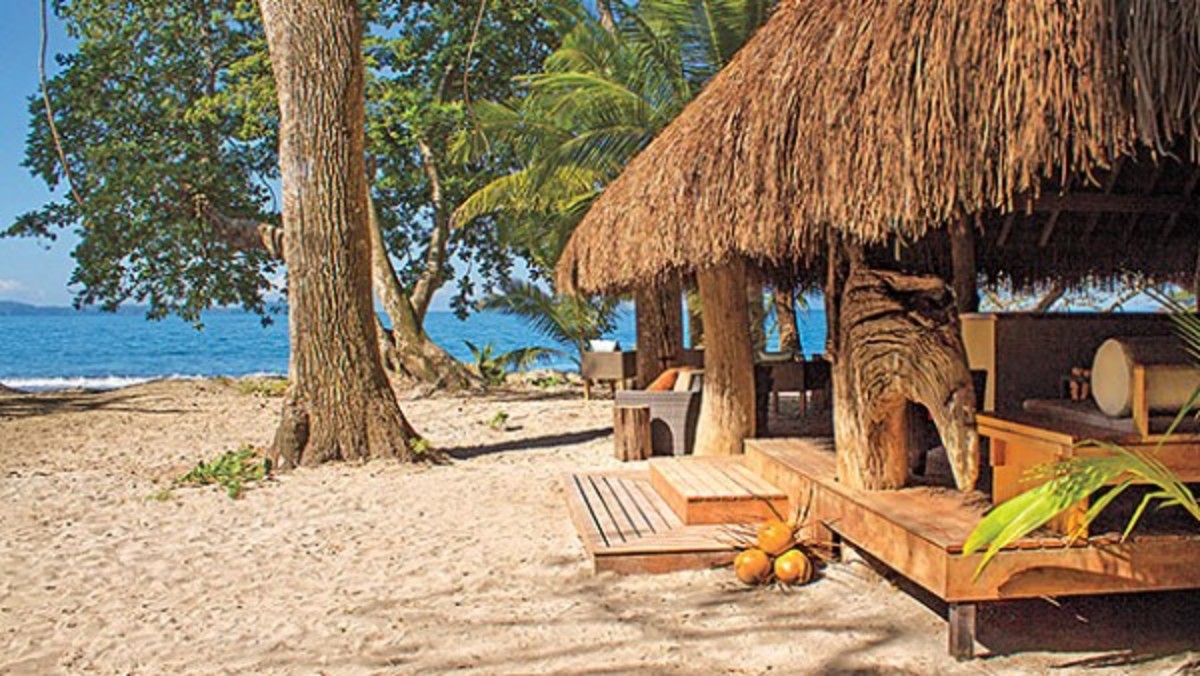 (Courtesy Amble Resort)
Surf the Country's Most Consistent Swells
Panama is renowned for its beaches, and they're easy to access even if you're visiting for only a long weekend. The best option is to take an easy $100, 40-minute flight to the bohemian enclave of Pedasi. The two-mile-long horseshoe cove of Playa Venao, one of the country's best beaches, has reliable waves year-round, thanks to its exposure to large Pacific swells. Plus, Beach Break Surf Camp, an upscale backpacking hostel for surfers, rents boards and, even better, rooms that are practically on the sand. In other words, you can get in your surfing fix without wasting time getting to the waves — or back to the city.
For access to exclusive gear videos, celebrity interviews, and more, subscribe on YouTube!