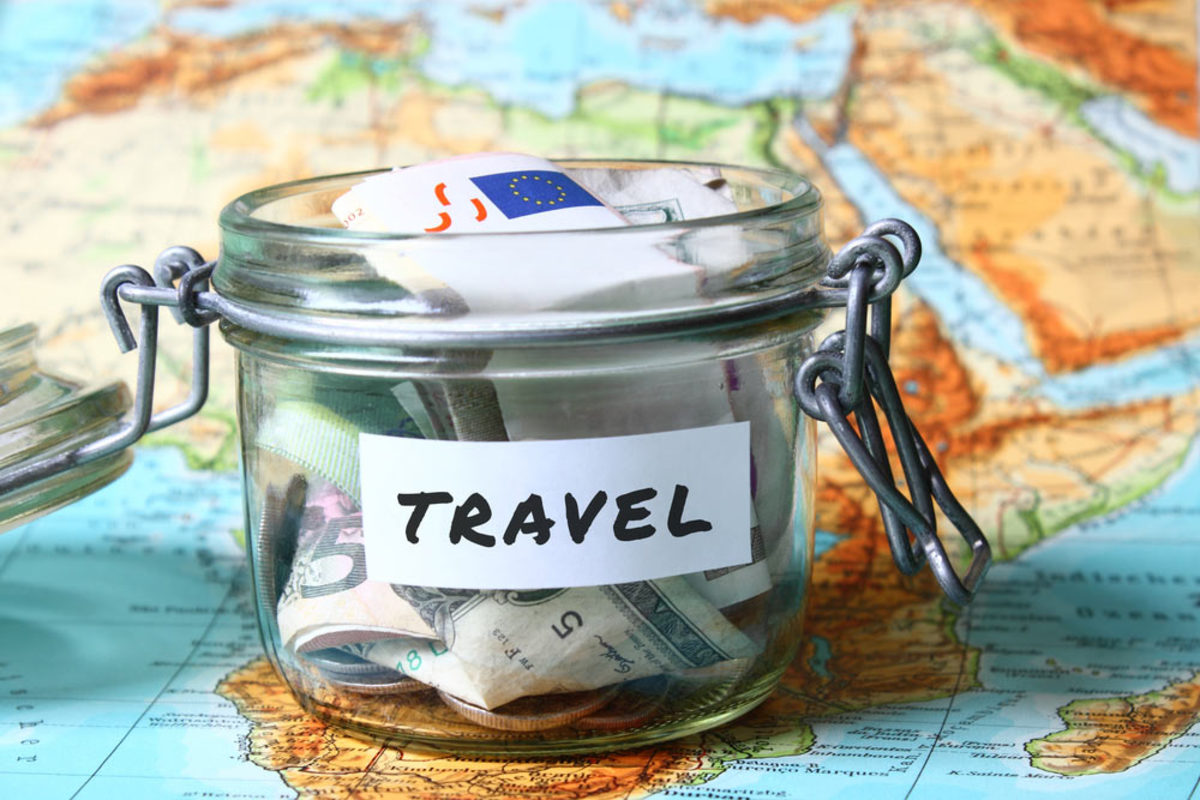 If your current system for planning a trip involves tearing pages out of your Backpacker subscription and texting your brother's friend for recommendations, consider this: Pinterest. It could just be your new secret weapon.
Pinterest, a photo and link-sharing website, is no longer the sole domain of food bloggers and parents planning "Frozen"-themed birthday parties. Its users now include major outdoor brands like Patagonia and Outside, while avid travelers have begun leveraging the user-friendly web and mobile app as a way to save and share ideas for future trips.
Why? To put it simply, it's really freaking easy to use. There's also nothing else out there that's as visually appealing while boasting the same number of users.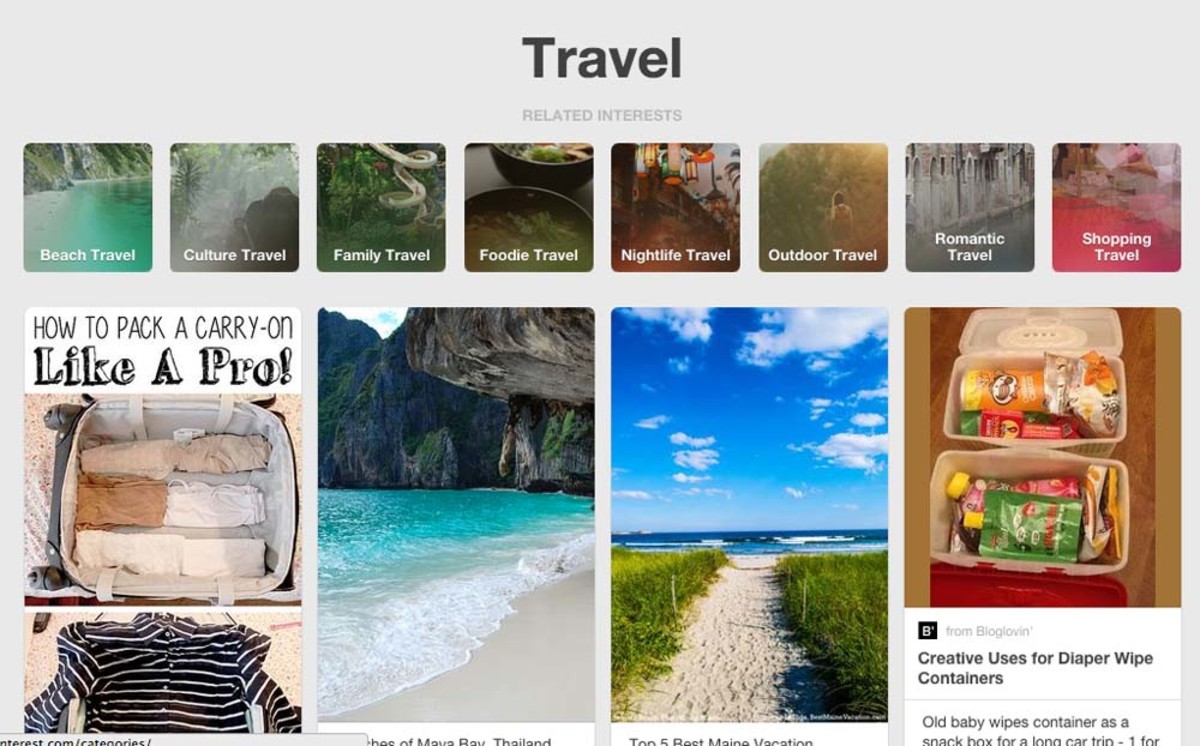 Say you're planning a trip to New Zealand with your college roommates. You can create a Pinterest board and start pinning photos from websites that offer useful travel information or travel ideas, or upload your own content from your computer. (Need a visual? Think of each board like a giant bulletin board and each pin is like one of the flyers posted there).
These photos link directly back to the article you found them on, so pinning photos is less like those cut-and-paste collages you used to make and more like a filing cabinet filled with valuable information — only it's quicker to sort through and find what you're looking for thanks to the thumbnails. You can tag your travel partners in the captions, send them private messages, and even create a collaborative board that everyone can add ideas to.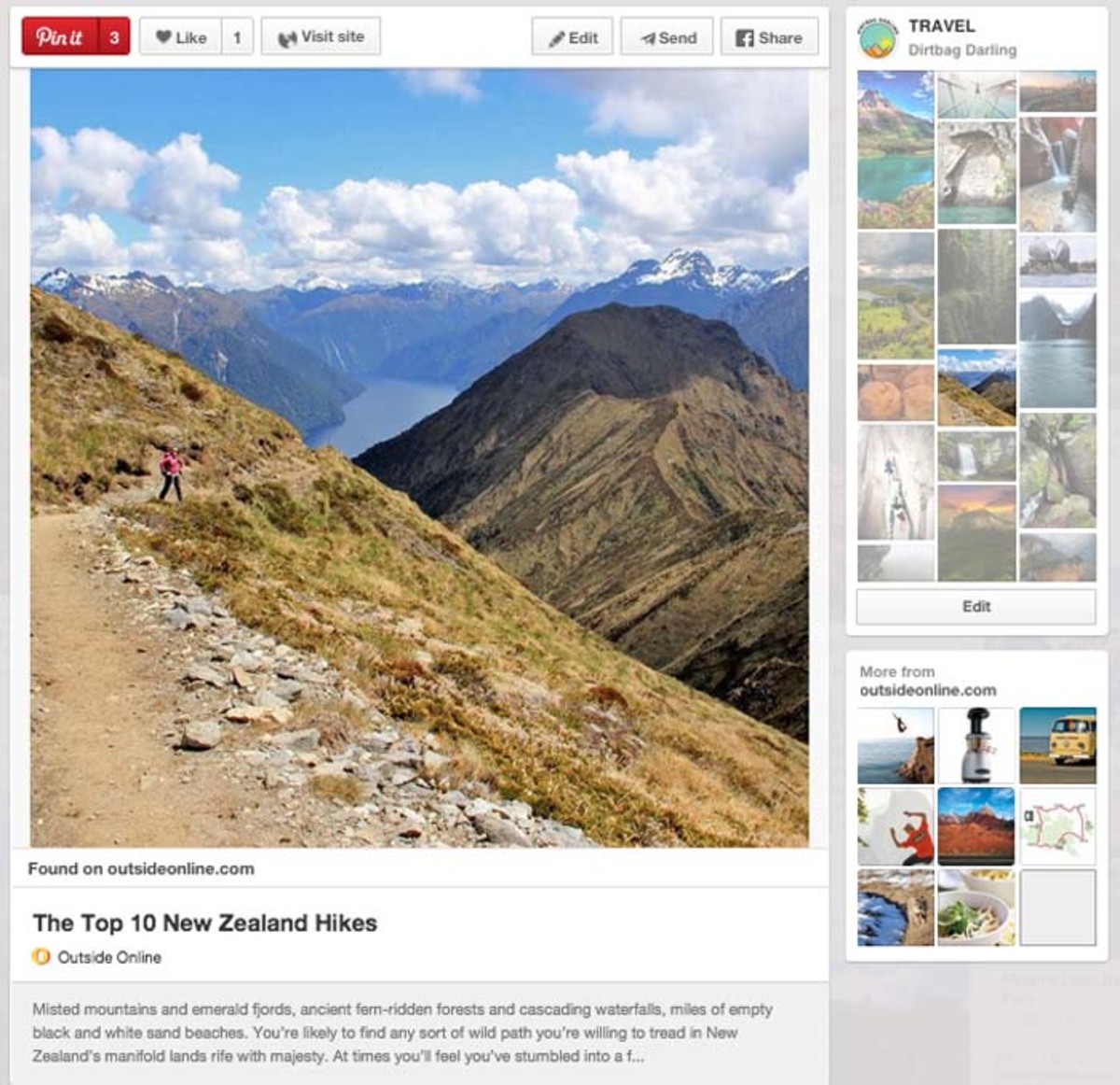 Using Pinterest is also a quick way to discover new destinations and activities similar to the ones you're already interested in. When you click on a photo of, say, Sutherland Falls in New Zealand, pins and boards that share a similar theme will appear at the bottom of the page: The Blue Pools, a Hobbit-themed motel, a map of the Milford track.
Think of it like going through the index of a guidebook, only without the fear of paper cuts.
Pinterest is also highly customizable. By choosing to follow only brands and boards that you're interested in, your daily Pinterest feed becomes a visual news source, a continually updated spring of articles, tip lists, and travel guides you can pin and save for later.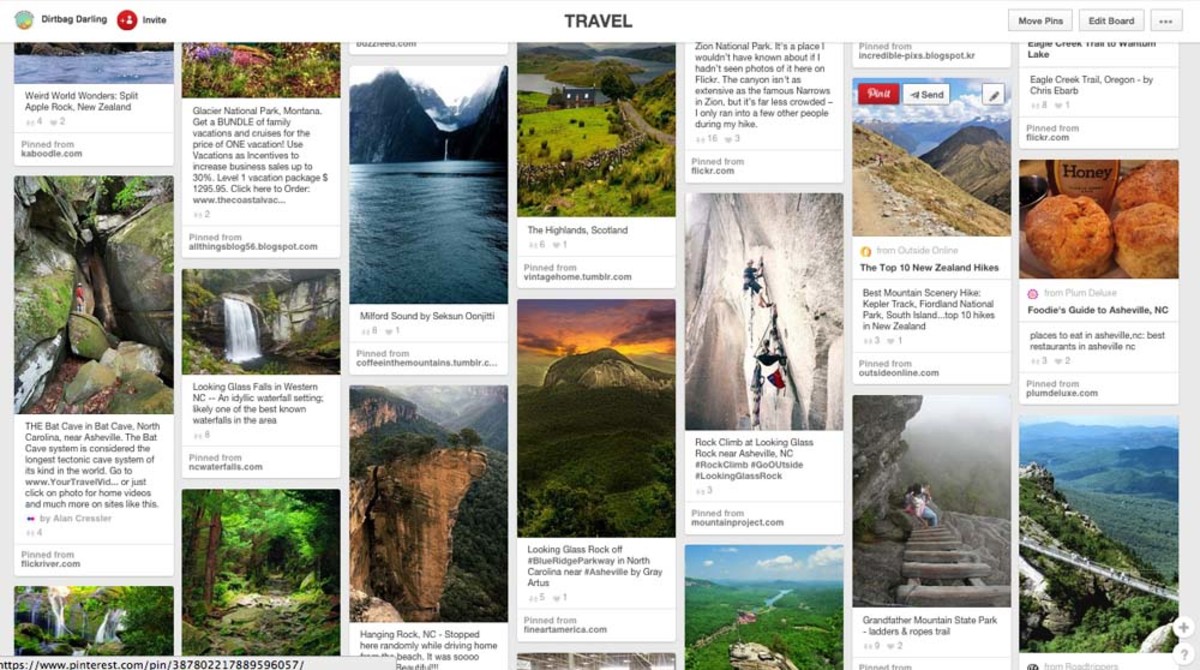 Another bonus? Pinterest now has an entire category dedicated to travel, where you can search for a new location and find thousands of pre-aggregated pins at your fingertips. Or, follow Pinterest accounts from tourism boards like Discover Los Angeles or Welcome to Scotland.
If you start missing your stack of torn-up magazines, don't worry — even Backpacker has a "Places to Go" board.
Ours isn't too shabby either.
More from GrindTV
How to crowd fund your next vacation
New Advntur website is like Tinder for explorers
4 apps for the national and state parks explorer
For access to exclusive gear videos, celebrity interviews, and more, subscribe on YouTube!