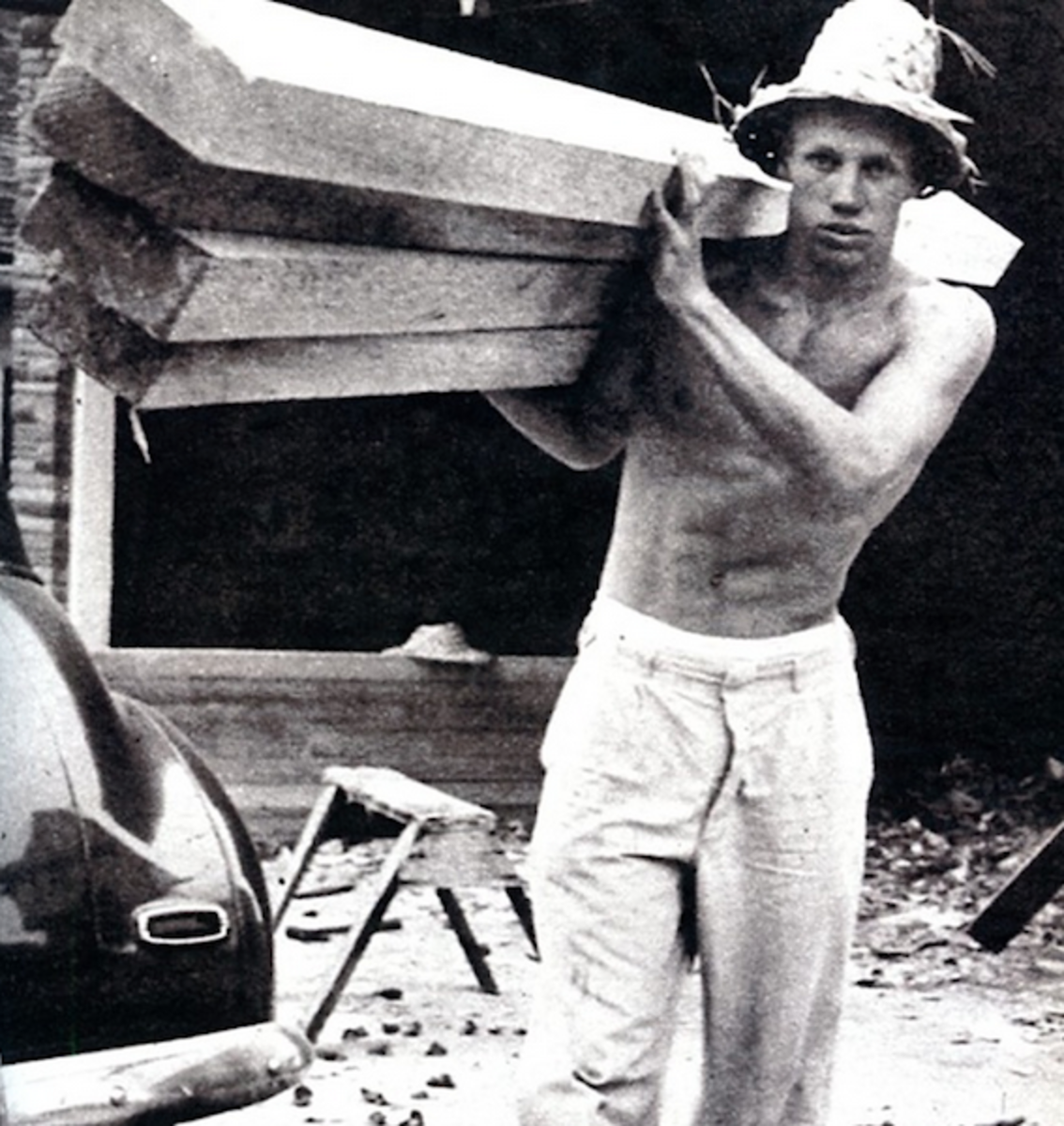 Back in 1950, Hobie Alter was asked what he wanted to do with his life. Like most teenagers, he didn't know the answer, but he was adamant about one thing: Whatever the job, he had to be able to do it on the ocean side of Pacific Coast Highway. Granted, those options were extremely limited, but Hobart "Hobie" Alter was a creative thinker. He knew that if he wanted to continue living his idyllic beach lifestyle, he'd have to create the opportunity himself. And that's exactly what he spent the better part of his life doing, right up until he passed away peacefully Saturday at his retreat in Palm Desert, California, surrounded by family, at the age of 80.

By 1960, still in his 20s, Alter had become a champion surfer and the first magnate of the fledgling surf-lifestyle industry that generates more than $10 billion globally today. According The Encyclopedia of Surfing, "including Gidget, Dora, Frankie and Annette, even the Duke, Hobie Alter has been responsible for the growth and development of surfing."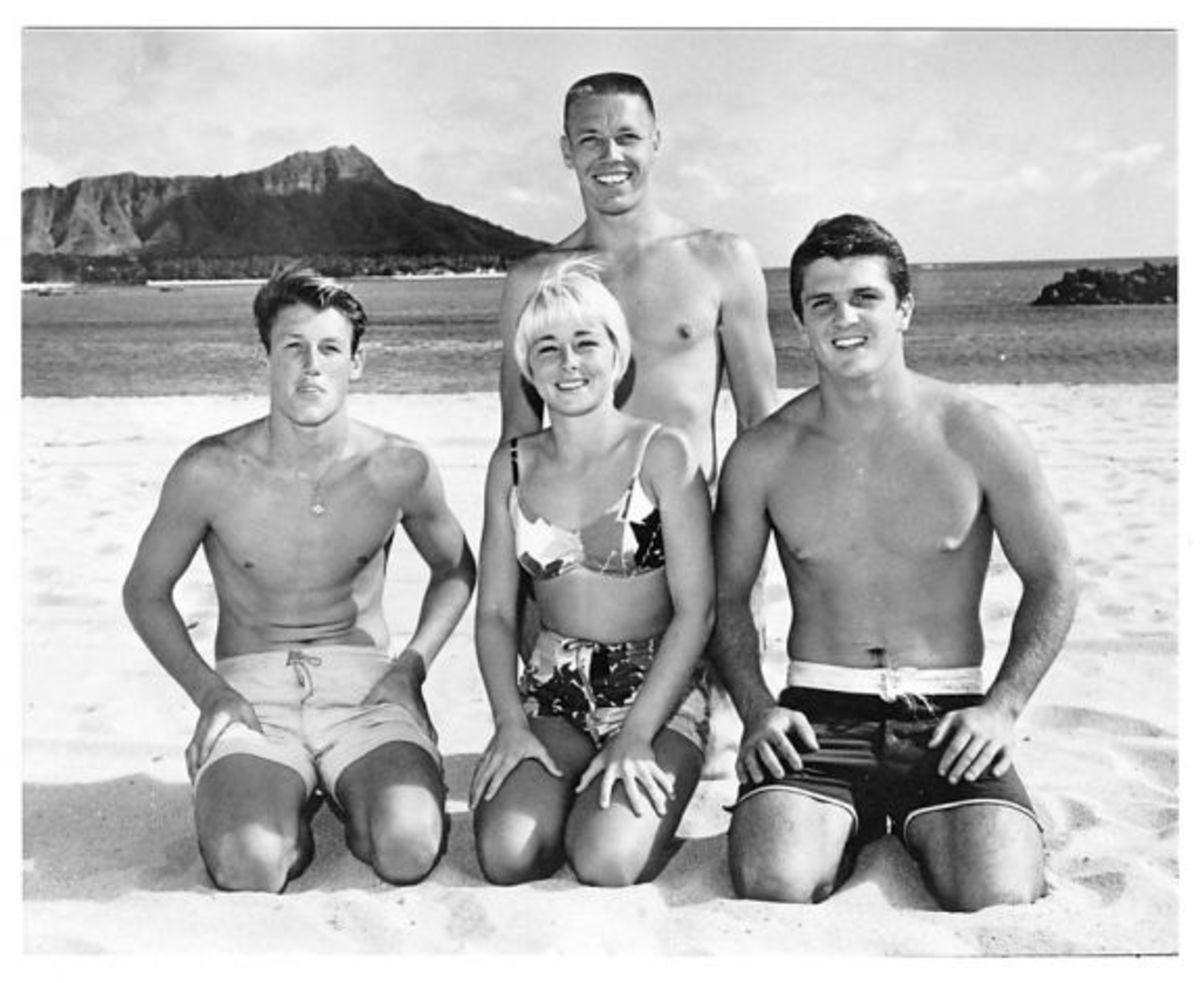 Hobie's biggest achievement was making the widespread proliferation of surfboards possible. He was by no means the inventor of the surfboard, but, like Henry Ford did with automobiles, he perfected the construction and production of them. Like many in the post-war era, he learned by making balsawood boards in his dad's garage. But by 1953, Hobie's father got tired of the mess; in a desperate effort to get his garage back (and his yard clean), he purchased a plot of land in nearby Dana Point, California, for $1,500. In early 1954, Hobie Surfboards opened its doors (on the ocean side of what was then PCH, mind you), and business was booming from day one.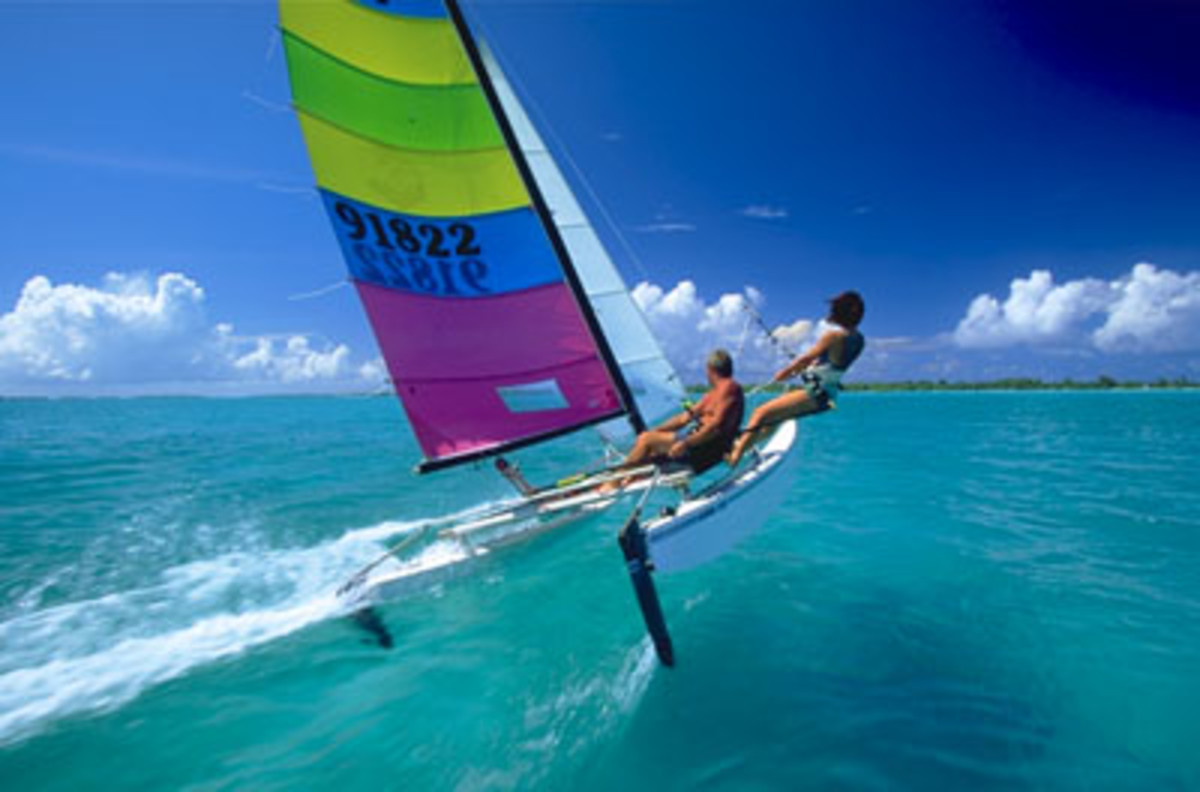 Before the advent of Hobie's surf shop, surfers in the area had to hit the scrap yard to find their wares and build everything themselves. By offering a glimmering array of boards to choose from, Hobie made the sport accessible to a rapidly growing population finding solace on Southern California's beaches. Before long, Hobie had a squadron of the world's best surfboard makers shaping under his label. And surf shops were sprouting up all along both coasts to sell them.
His largest contribution was persuading his manufacturing team to abandon wood boards and incorporate the foam surfboard blank that's still in use today. He was hardly the first to use it, but it was Hobie who pushed hard to make them scalable. He persuaded Gordon "Grubby" Clark, a young math and physics major who also had studied chemistry, to get the system down. Clark did as Hobie wished, and again, success came fast.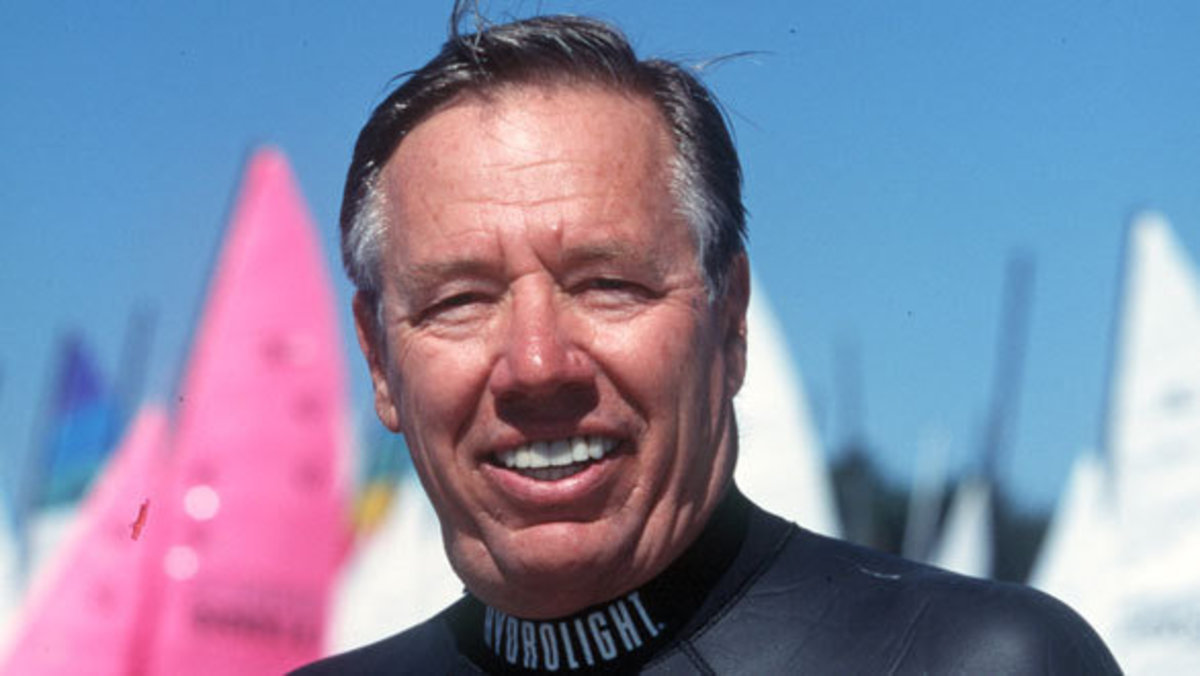 By 1958, Clark struck a deal with Hobie to take over the foam-blank portion of the business, netting him tens of millions of dollars before walking away in 2005. At its peak, Clark Foam was producing more than 1,000 surfboard blanks per day, yet the elusive Clark always maintained that "Hobie was the driving force" of his success.
In 1964, seeing the future of "sidewalk surfing" as real, Hobie launched his Super Surfer model, one the world's first skateboard brands. By the mid-'60s, he had a skateboard team and was producing promotional films, laying the foundation for every modern brand that exists today.
Naturally, Hobie's business exploded during the '60s as a surfing fad swept across America. The shot over the bow was Bruce Brown's iconic documentary film The Endless Summer, followed by Gidget, The Beach Boys, and a flurry of surf-centric music acts and movie releases.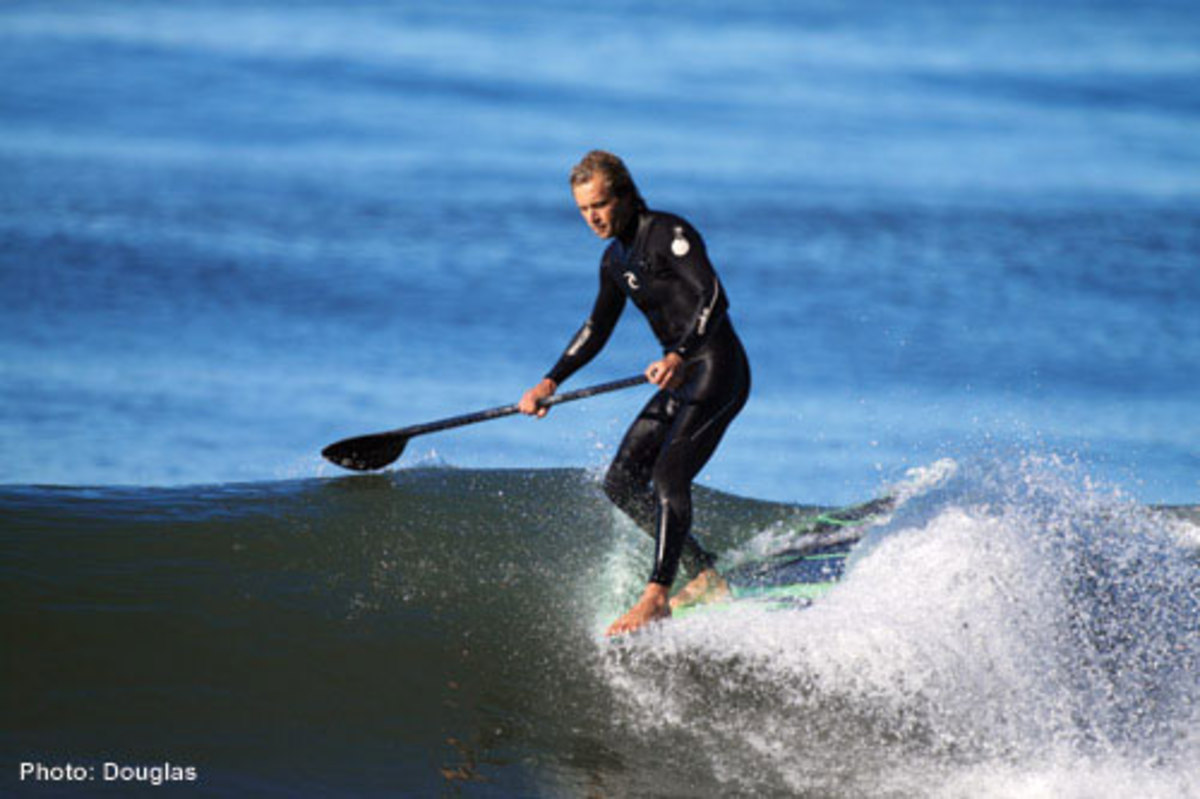 Hobie, however, was just getting started. In 1967, having already revolutionized the surfboard market, he pursued his next love: sailing. The result was his world-famous Hobie Cat, a 14-foot catamaran designed to launch from the beach and be taken directly through the crashing surf. Just as the lightweight surfboard had made entry to the waves easier for thousands of surfers, the Hobie Cat's accessibility made it an instant hit worldwide. He sold more than 100,000 boats before selling that business to Coleman outdoor supply in 1976.
By that time Hobie had become a serial inventor, releasing everything from remote-controlled gliders to his Float Cat, designed for fly-fishing. All the while, Hobie's brand became synonymous with the beach and outdoor lifestyle. In his later years, Hobie's love of sailing lured him north, to Orcas Islands, Washington. He and his wife, Susan, would take their beautiful 60-foot power catamaran (which Hobie built from scratch) for regular spins. Meanwhile, his son Jeff, who still lives in Laguna Beach, California, remains at the helm of Hobie designs. Today, the Hobie brand is riding the crest of a new wave with the widespread popularity of standup paddleboarding.

Naturally, Hobie's life will be celebrated in typical surfer fashion with a paddle-out ceremony in front of the family's Oak Street home in Laguna Beach, yards away from where he vowed to carve a lifestyle in the sand and surf. By holding true to his word, something Hobie was always good for, he enriched the lives of millions of beachgoers and outdoor enthusiasts around the world. Hobie will be dearly missed.
For access to exclusive gear videos, celebrity interviews, and more, subscribe on YouTube!