After establishing his SBE Entertainment Group over a decade ago, businessman Sam Nazarian has become one of the premier leaders in the luxury lifestyle industry. With his numerous hotels, nightclubs, and restaurants located all over the world, Nazarian has built a 360-degree experience with his brands that have a foothold some of the most popular destinations in the world, including Miami, London, Las Vegas, Los Angeles, and New York.
Building the brand that way was by design. Nazarian knows that consumers these days have a litany of options to choose from when they travel, and he wanted to build a loyal community of destinations that provide value, memorable experiences, and what he calls the "complete box" for people at his properties.
"When I started SBE and when we did the The SLS at Beverly Hills, we were able to get very good momentum, and build on an idea of having different outlets, different brands, and different types of hotels, restaurants, and nightclubs," Nazarian tells Men's Journal. "By doing that we were able to create new brands, and bring those into different markets around the world. And we're continuing to grow in those areas. We really focused on this idea of having all the different verticals of hotel, restaurant, nightlife, entertainment, residential, and development design all under one roof. These are all completely different businesses and that's really hit a cord now with owners around the world who want our products."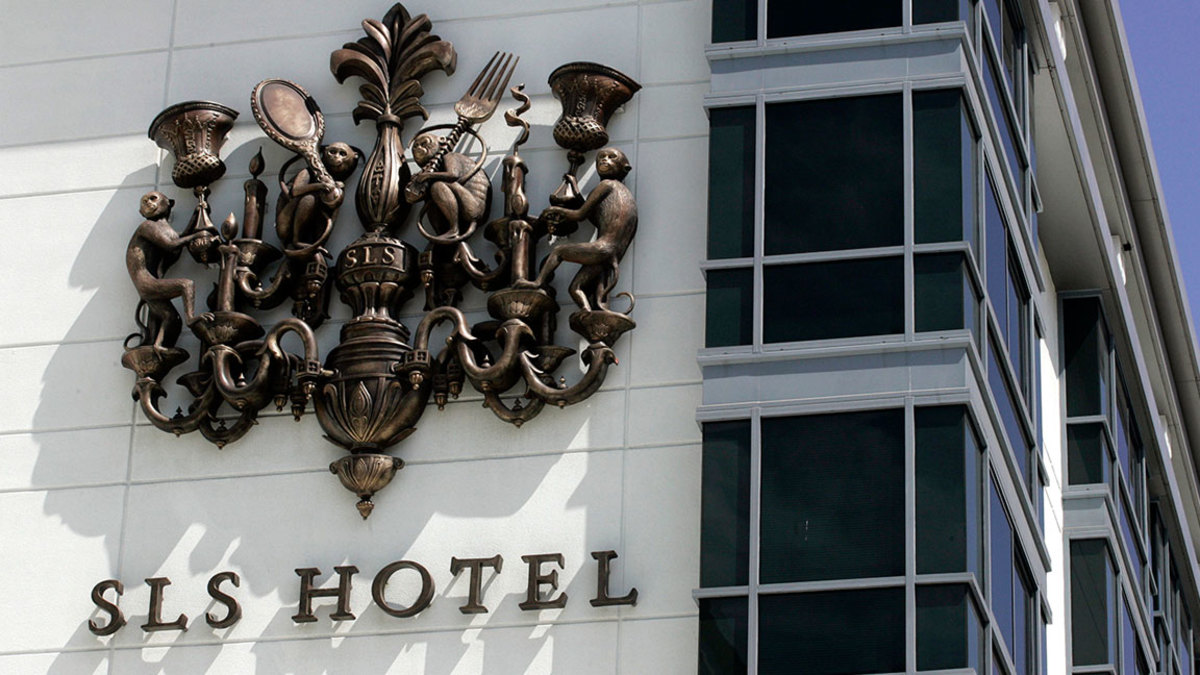 One of Nazarian's most recent projects is the SLS LUX Brickell Hotel & Residences in Miami, which has 450 residences and 85 luxury suites designed by the international firm Yabu Pushelberg, and numerous dining and nightlife options. The property is part of a larger focus for Nazarian and SBE in the city.
"Miami is a city that's constantly is reinvesting in itself and evolving," Nazarian says. "Miami is an art epicenter and a cultural epicenter and I really think that it's the cultural epicenter of the country. With the amazing events, museums, sports, Miami has become a full 365-day-a-year destination. Brickell is the heartbeat of the business district, and that area has really now become one of the most sought after residential destinations. We think this is a perfect model of a building that can be the fifty-yard line, the centerpiece of every major city in the world."
Nazarian spoke with Men's Journal about building his lifestyle brand, opening his new SLS LUX hotel in Miami, partnering with ACCOR Hotels, and why he's excited about the future of his company.
Men's Journal: What's the journey been like for you in building up SBE and your brands all these years?
Sam Nazarian: I think one of the things that I've been very lucky to be able to appreciate now is the investment we made fifteen years ago into our idea of lifestyle. Fifteen years ago, the word really didn't exist, the state of mind of what a lifestyle property or lifestyle product really hadn't been in any way shaped. What we tried to do early on with our brands, in establishing that idea, I think was one of the reasons why we were able to become successful and stay successful through recessions, and the global economic crisis. From my perspective, it was just committing to the space fifteen years ago when we started, and sticking with it. It's sometimes easier to go super high-end luxury where the market was, but we stuck with our idea of having all of these verticals under one roof. It's exciting to be in this position.
You opened one of your first hotel projects 10 years ago with SLS in Beverly Hills. What's has your philosophy been about developing your brands and hotels since then?
When we first started, Los Angeles was really the backdrop of what we were doing. It was a city that was more known for entertainment and Hollywood than hospitality and food and beverage. So we built up our idea of the 360 experience there, and LA was our backdrop at the time. We were able to use those brands to come into the market of Miami, which became our second biggest market. We have eleven hotels, twenty-five restaurants in that market. Each city is a backdrop, and the way we've developed things over time is by seeing it as an overall community and giving people access.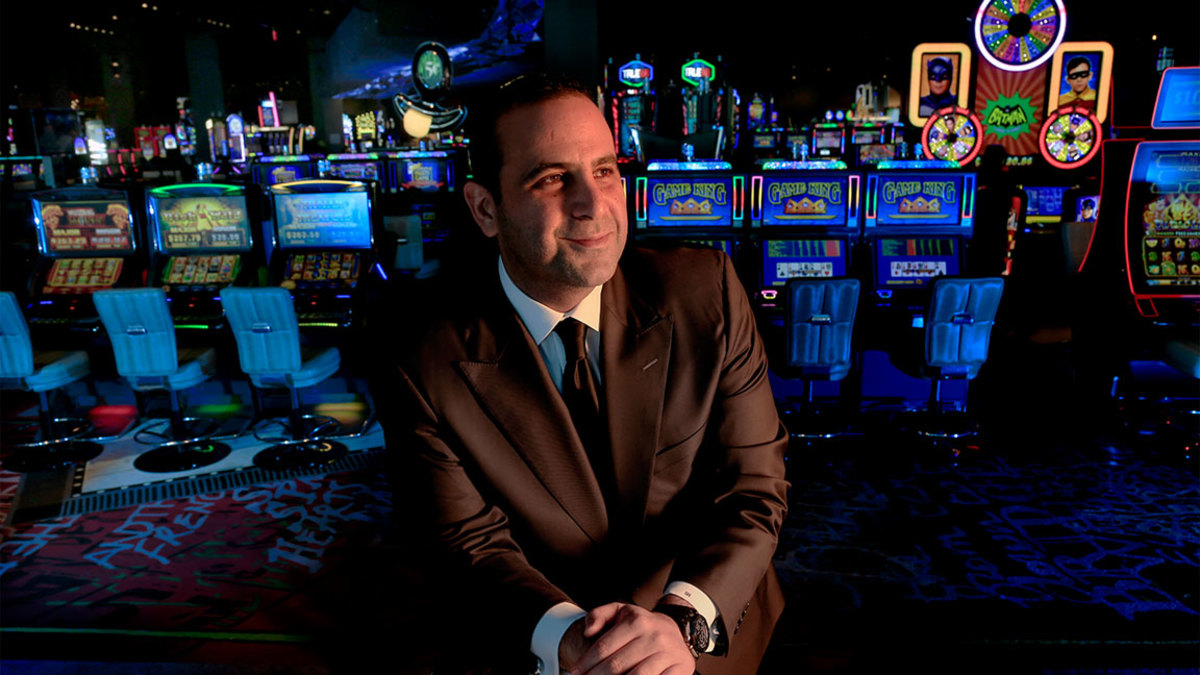 Our people, our loyalists that are staying at our hotels that travel from L.A. to New York and Boston and Chicago five or seven times a year can enjoy it there, but when they're back home, they still get to unlock the value of their SBE loyalty by going to a really good restaurant in Brentwood or in downtown L.A. We really look at every city as an opportunity to employ multiple brands, we're not a one-trick pony where we have one hotel brand and that's it. We look to populate major urban markets like Mexico City and Doha or Dubai or London, Paris with multiple hotel brands and opportunities. That's really the brand's strategy, SLS's really are luxury lifestyle products, and a big part of that is residential. We sold a couple billion dollars of branded residences around our brands. People want to live, work and play within these core urban developments.
You've said before that you want to have 50 hotels by 2021. How does your recent partnership with ACCOR Hotels work to help you achieve that goal?
I set that goal about eighteen months ago, and the good news is we're pretty close to accomplishing that goal in 2018. We signed enough deals where we know that we're going to have 50 hotels by 2021. I'm very excited that even before the ACCOR benefit, hopefully, we're gonna double that. Why ACCOR is so meaningful to SBE and to me, is that we found a partner that we compliment one-hundred percent in everything we do. ACCOR's commitment from the top down, from the chairman and CEO, from their board, from their host of unbelievable executives, their goal is to really share and augment and deal with hospitality in a time where right now, people are staying in hotels because of the online travel agents. ACCOR has made a commitment to really create a marketplace and an ecosystem that allows for the consumer to have a 360 deal there.
They're going to give us the ability of managing these hotels with an infrastructure and in every market around the world they're already operating in. We can add the SLS's, the Mondrian's, Delano's and Hyde hotels in all parts of the world where they're already the number one operator in—like Latin America, Europe, Middle East, Asia-Pacific, and China—and they give me the confidence and the infrastructure in our goal of expansion. Even though we're already operating in 9 countries, to have a partner like them, that sees the world and a vision over the next 5 to 10 years very similarly to our company, it's a win-win, It's the best partner I could have dreamed of and we're excited that it's come to this point.
What's made Miami such a focus for you?
Florida is a great place to do business. It's a state where developers, employees, and employers feel comfortable betting on themselves and having an opportunity to really showcase their talents. It's a city that has become, I think, the third-most-important city in the country behind L.A. and New York. The international connection that Miami gives us—it has helped us into Latin America, into the Caribbean, into Europe—it's important. It's equivalent to Brooklyn and Downtown L.A. for us and culturally there's an energy to Miami that you don't find anywhere else in the U.S. Sometimes you forget you're in the U.S. when you're walking up and down the street near the ocean, because you feel like you're in such a diverse multi-ethnic culture and with so many different people. It's a place where they love to party, they love to work hard, they're heavily invested in design, they're heavily invested in development, and they're always pushing the envelope. They just got a soccer team, and I think they're one of the most important cities over the next twenty years in U.S.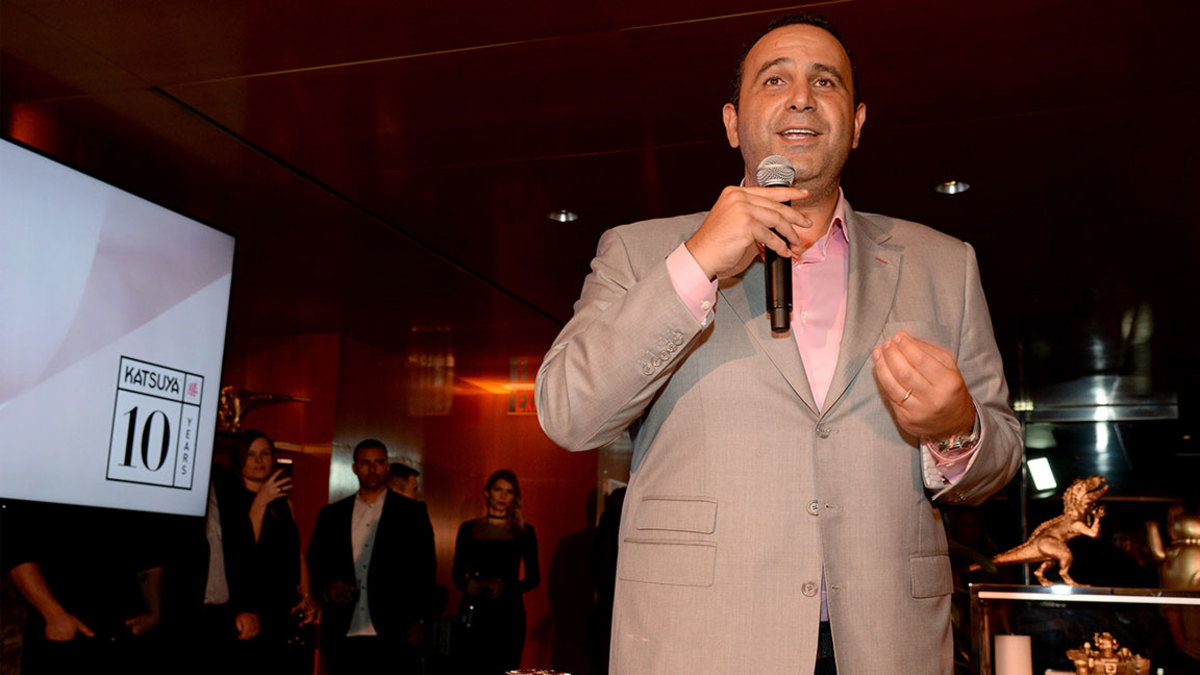 What are you excited about with the opening of your hotel in Brickell?
Most people don't really know where Brickell is unless you live in Miami. Brickell is the downtown and the heartbeat of the business district of Miami, it's an area that the last 10 years has really evolved. You have the City Center that is open right next door across the street from SLS Lux, that area has really now become one of the most sought after residential destinations. If people want to live in a fully integrated building that has unbelievable residents and amenities and apartments and dedicated pools, and gyms and spas, they have that. They also want to live as part of an overall community and ecosystem that's tied into a brand like SBE where living in the SLS Lux, they have the opportunity to not only be there, but also being a part of 175 properties around the world and a thousand events around the year that they can be a part of. That community and branded residences have really been a powerful selling point. The SLS Lux Brickell, we sold out in two weekends, four hundred fifty condos. From a design perspective, it's one of our newest designs with one of the best design firms, Yabu Pushelberg. I think something we're very proud of. We just think this is a perfect model of a building that can expand over the world.
Why is the 360-experience so important to you?
A consumer has more expectations today than they've ever had because they have more access to information. When you lose a bond with a consumer because you don't have a product that they demand or expect, then you've lost the bond, and you've allowed somebody else to come and replace that experience. For us when you're talking about hotels, it's about a lifestyle, you have to have the ability to create experiences for you guest that a create memories for them has that loyalty, and that also gives them value. So when you are spending many, many nights with us traveling around the world, having the value of being able to go into one of our restaurants or bars, or spas, or buying one of our residential units, or coming to one of our events, you build a connection. The 360 experience is exactly what it means. I think it's the most important differentiation of what we do. The fact that we're on the forefront of it has been a real unique insight that we have into the future. It's really our research and development, it's our innovation lab, it's the places we get a real-time understanding of what generationally trends are changing. We want people to have those strong experiences.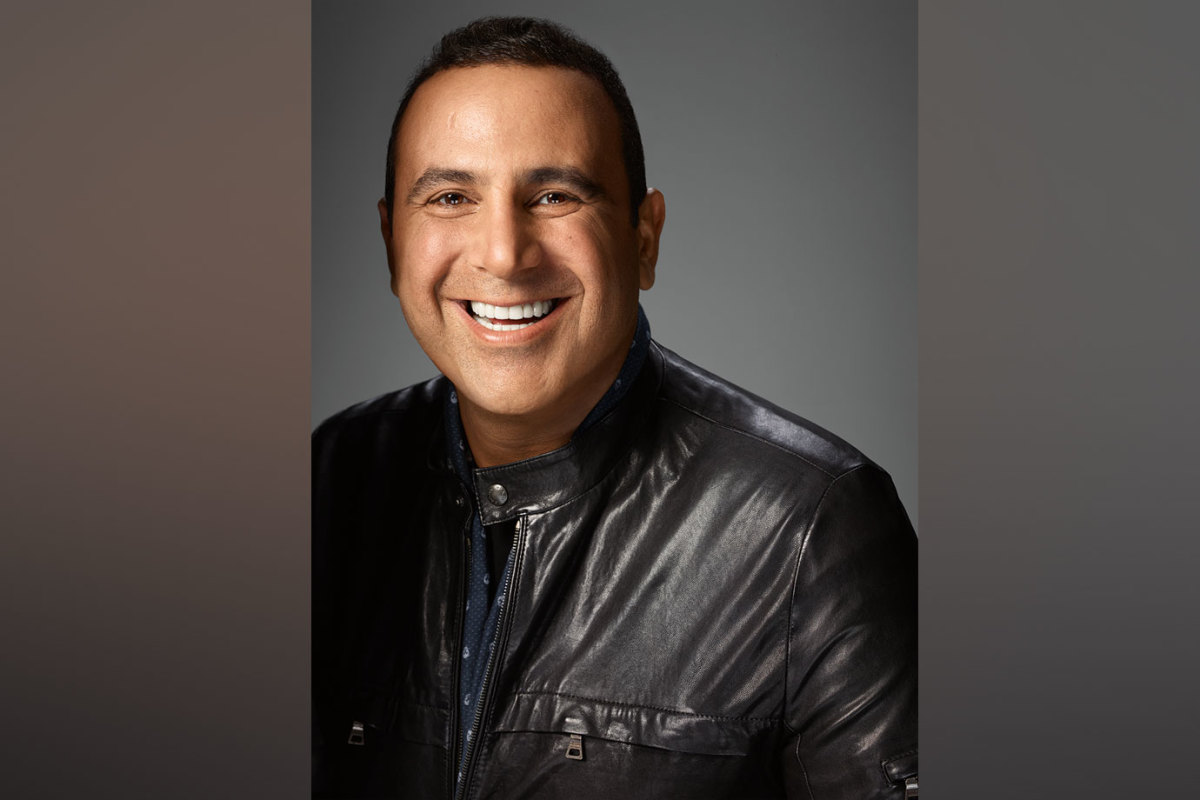 What are some ways you train to stay in shape with your busy schedule?
It's something I really focus on, especially the last 10 years. Being somebody who's constantly on the road, you have to work at it. I look at these great fitness brands out there now like SoulCycle and Barry's Bootcamp and these dedicated places, like Rumble Boxing—this area where people get together and the energy of a room will inspire you to finish up the forty-five minutes or the hour, get a great sweat in. I sometimes go to Flywheel in Miami Beach, things like that that encourage you to be a part of a community. When you're working out with other people, your competitive nature kicks in and it's not just you on a treadmill.
For access to exclusive gear videos, celebrity interviews, and more, subscribe on YouTube!