The Place: In the wooded hills of northern Portugal sit two unique vacation rentals that feel as much a part of the forest as they are apart from modern cabin design. Architects Luis and Tiago Rebelo de Andrade wanted to give the sense of a snake gliding between forest trees, and these shelters do just that — until you step inside. There, you have what amounts to a studio apartment, complete with a bathroom, kitchen, LED lighting, and a plush double bed.
The Cost: Prices fluctuate, but over the next month the average price sits around $200 per night.
MORE SHELTERS: The Hatcher Cabin Pass Ski Lodge 

The Region: Northern Portugal, famous for its natural hot springs, was traditionally known to be a vacation destination for royalty. Today it's a getaway for European tourists in the know, with modern amenities like indoor spas and in-ground pools, however the miles of trails through the wooded, rolling hills where Portugal produces much of its port wines, olive oil, honey, and fruits such as apples and cherries, still serves as a serene escape from the urbane.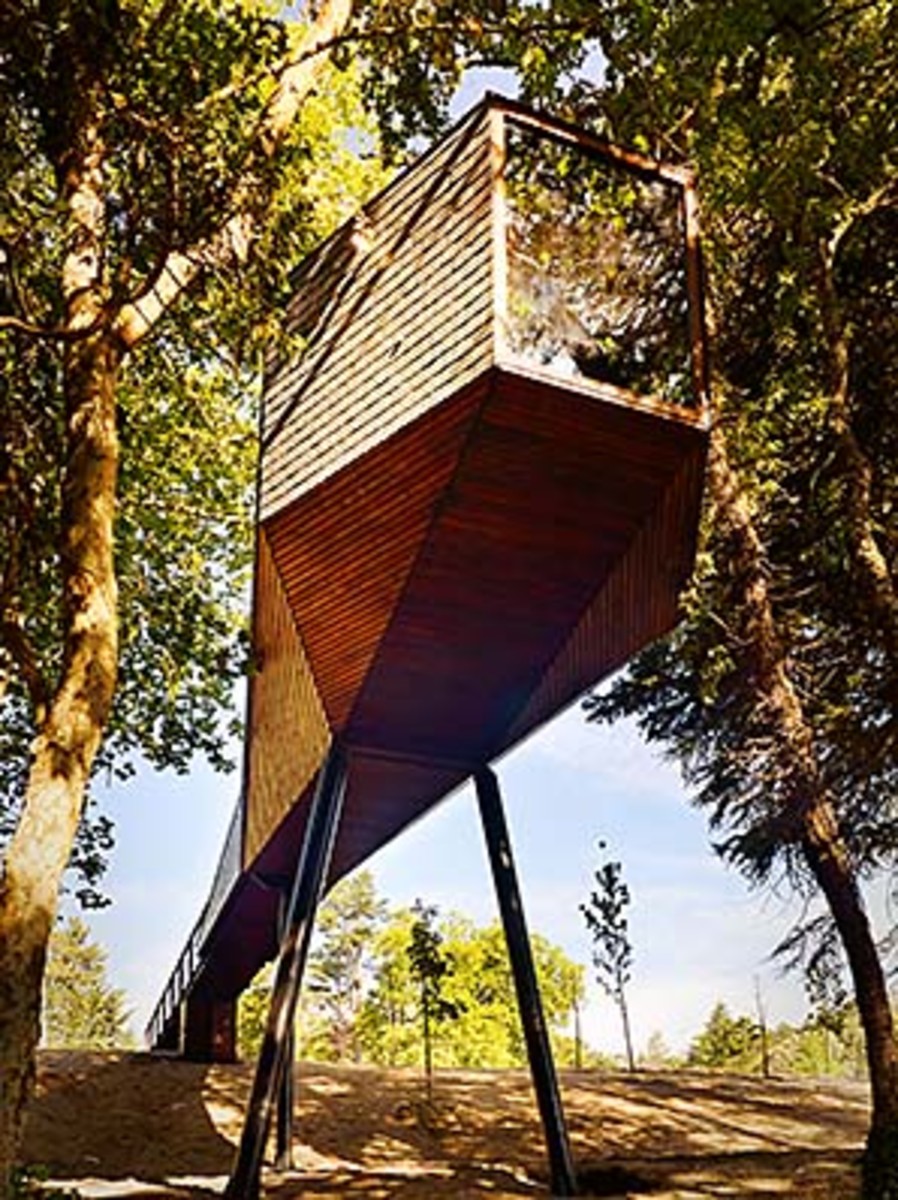 For access to exclusive gear videos, celebrity interviews, and more, subscribe on YouTube!