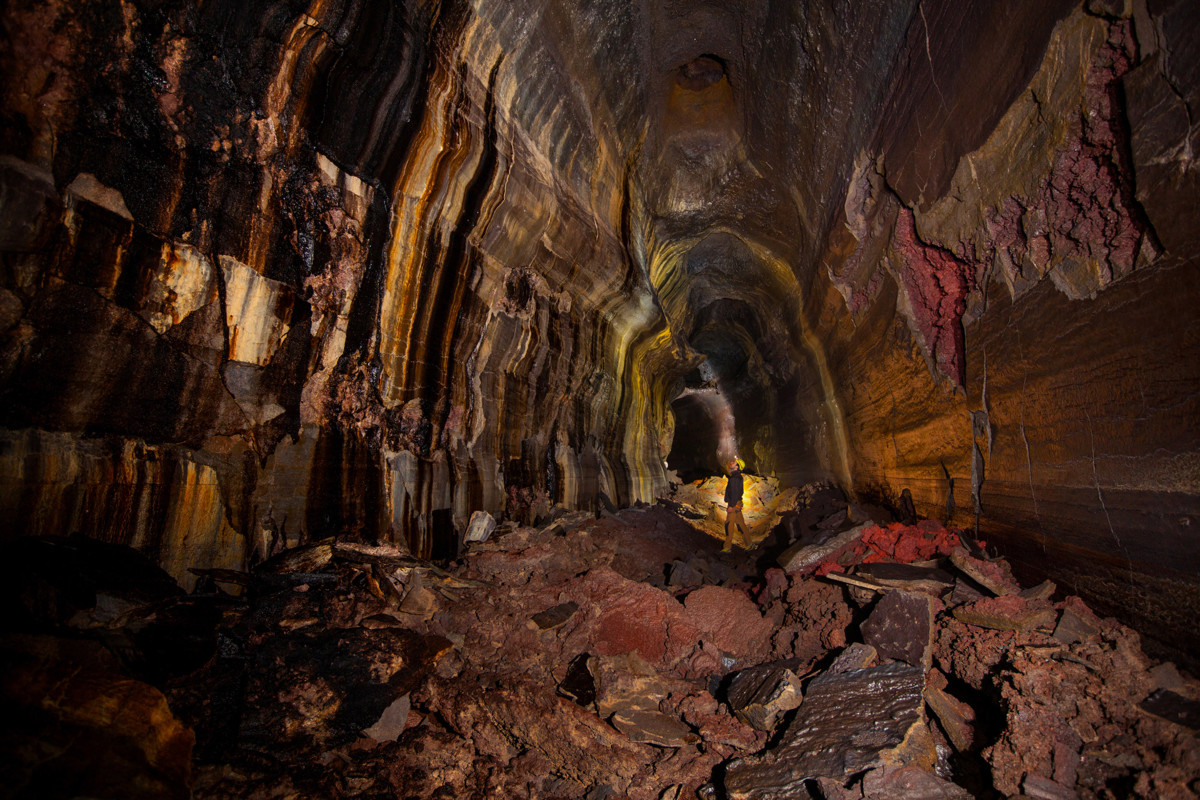 A nature photographer has captured spectacular images of a lava cave network that was formed 8,000 years ago and stretches 2.4 miles beneath the state of Washington in some secret location only known to cave explorers.
This isn't your average cave. It has no stalactites or stalagmites. No flowstones, no soda straws, no helictites. Instead, the lava cave features tubes that used to flow with lava but are now hollow openings of rock formations with a kaleidoscope of colors.
Josh Hydeman, based in Portland, Oregon, took the photos last week while exploring the lava cave with Eric Guth, Garry Petrie, and Jason George.
"I have a rather large appreciation for the beauty found in the natural world; especially caves," Hydeman told GrindTV Outdoor in an email. "This particular cave is very beautiful due to certain features; the lavafalls (essentially lava-rock falls that look like waterfalls), the original flow lines (flow lines that are indicative of where the lava lines were draining the tubes), and the outrageous color of the lava rock (ranging from purple and red to yellow and orange).
"Not all lava tubes are created equals and this one is very special."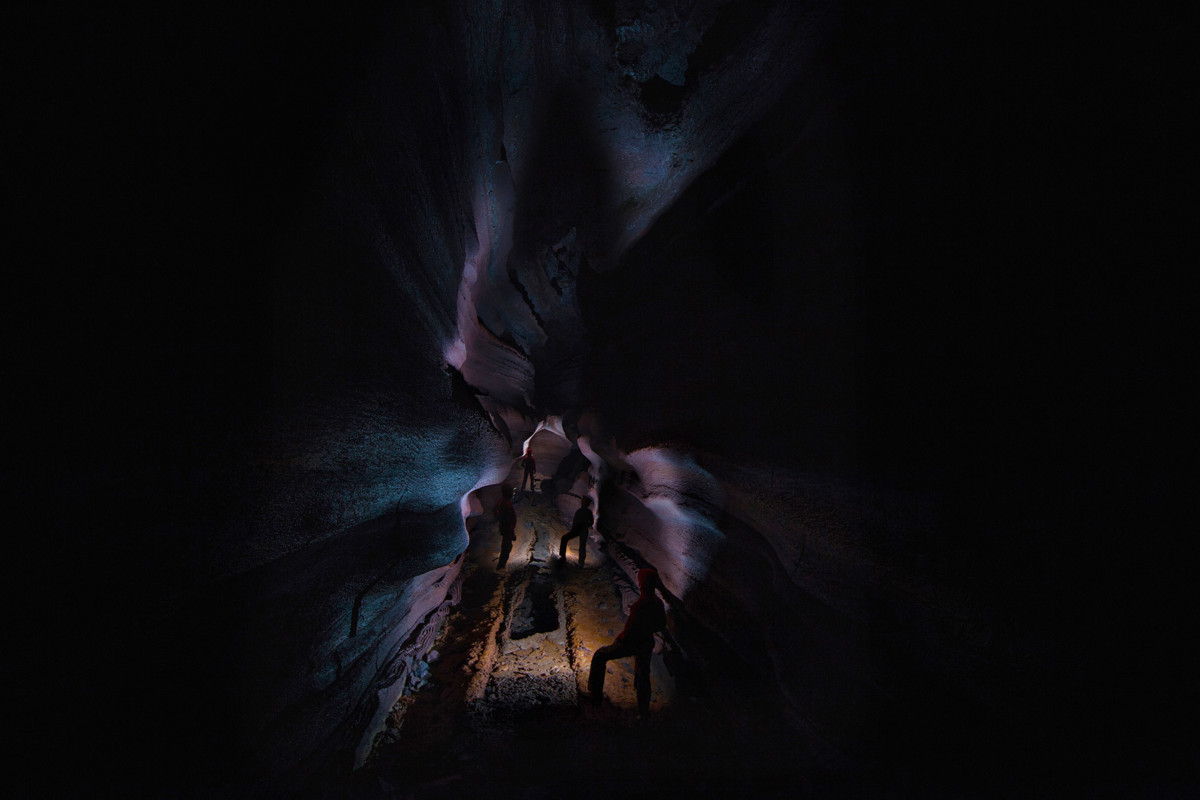 Hydeman, 33, explained to Caters News Agency that many cave locations on the West Coast are kept secret and are found only by word of mouth through a "grotto," or a caving club.
This lava cave is 325 feet below the surface and was first mapped in 1993.
"It's a very unique lava cave as most are one level or one tube, but this is five," Hydeman told Caters.
"And it's colorful with bright enough lights. At points in the cave there are water drips, season streams, seasonal waterfalls and things like that. The temperature is in the 50s."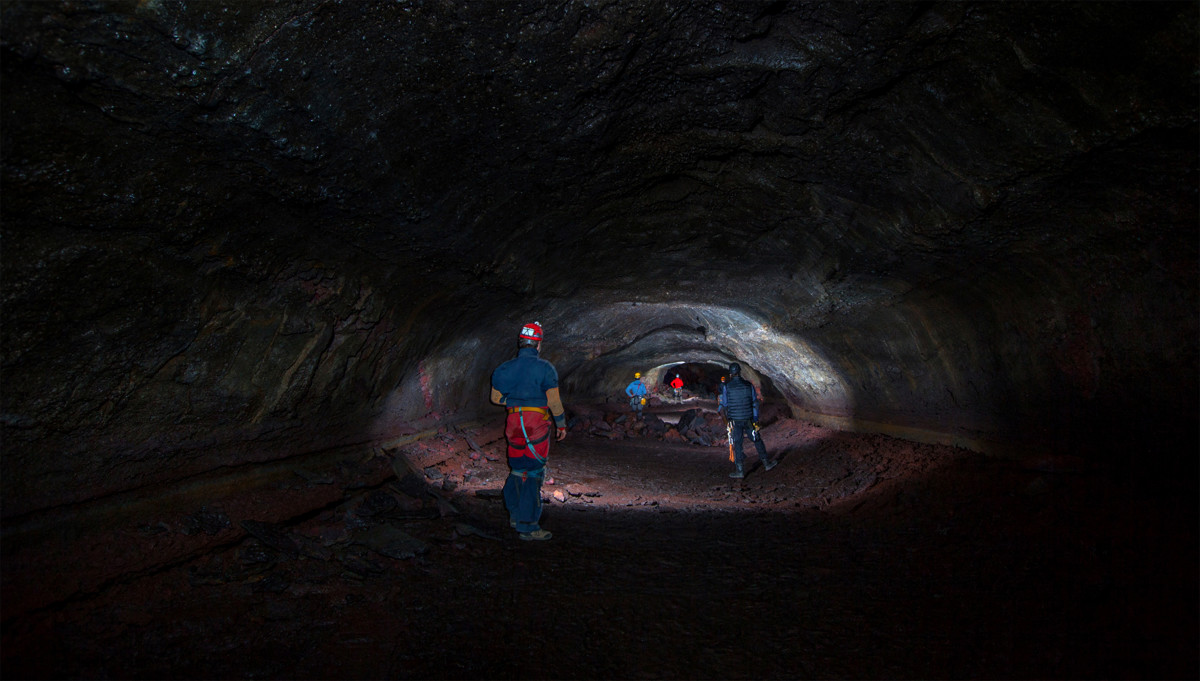 One story about how the lava cave was first located involved the children of loggers. They climbed down a rope and dropped to the bottom of the first lava falls 40-feet deep. To get out, they had to build a pile of rocks to climb close enough to grab the rope. One of them was strong enough to climb out and summon help.
The parents rescued the other children and, being loggers with access to dynamite, promptly destroyed the opening.
"They placed explosives and brought the entrance down and it was how the original cavers found it—a sink with a headwall on the south end and a pile of lava boulders at the bottom," Hydeman told Caters.
The lava cave isn't for amateurs. It poses certain dangers.
"There are places you need to climb on rock which is unstable and there are many pits you need to navigate using technical rope work where an inexperienced explorer could most certainly kill themselves," Hydeman explained.
Fortunately, we don't have to explore them. We can look at the photos.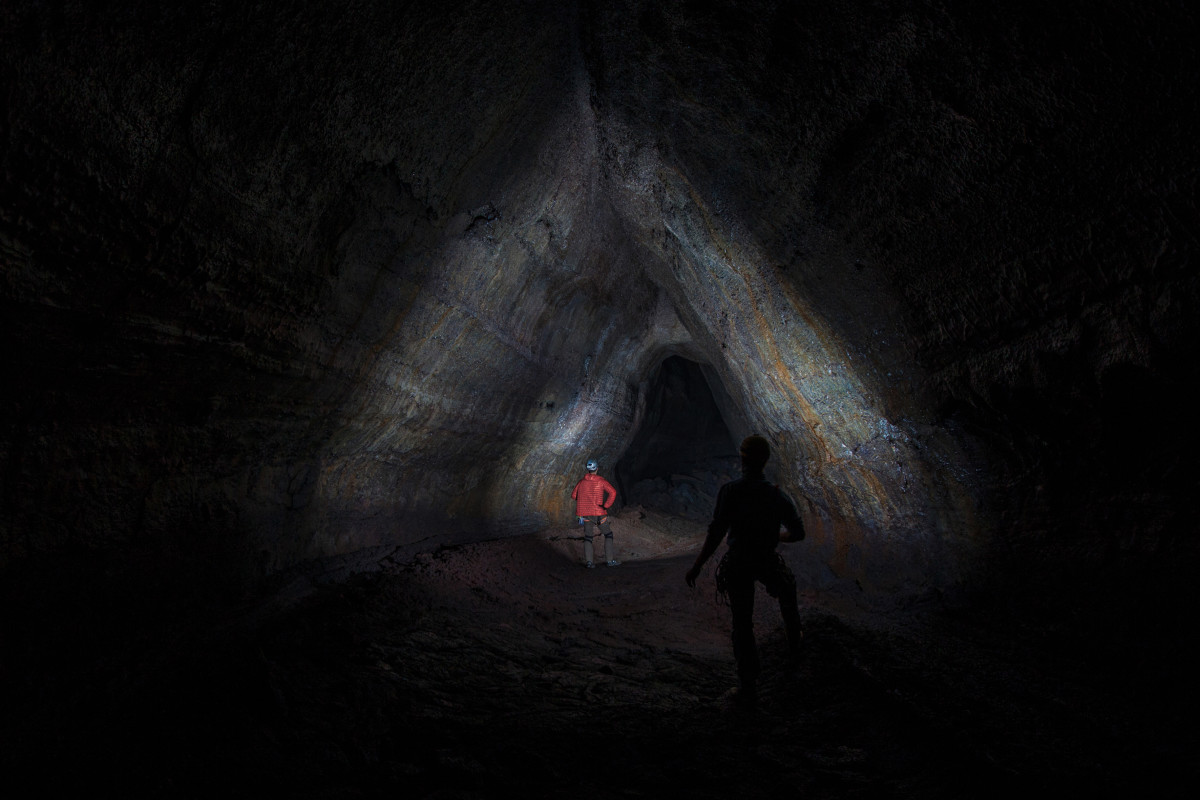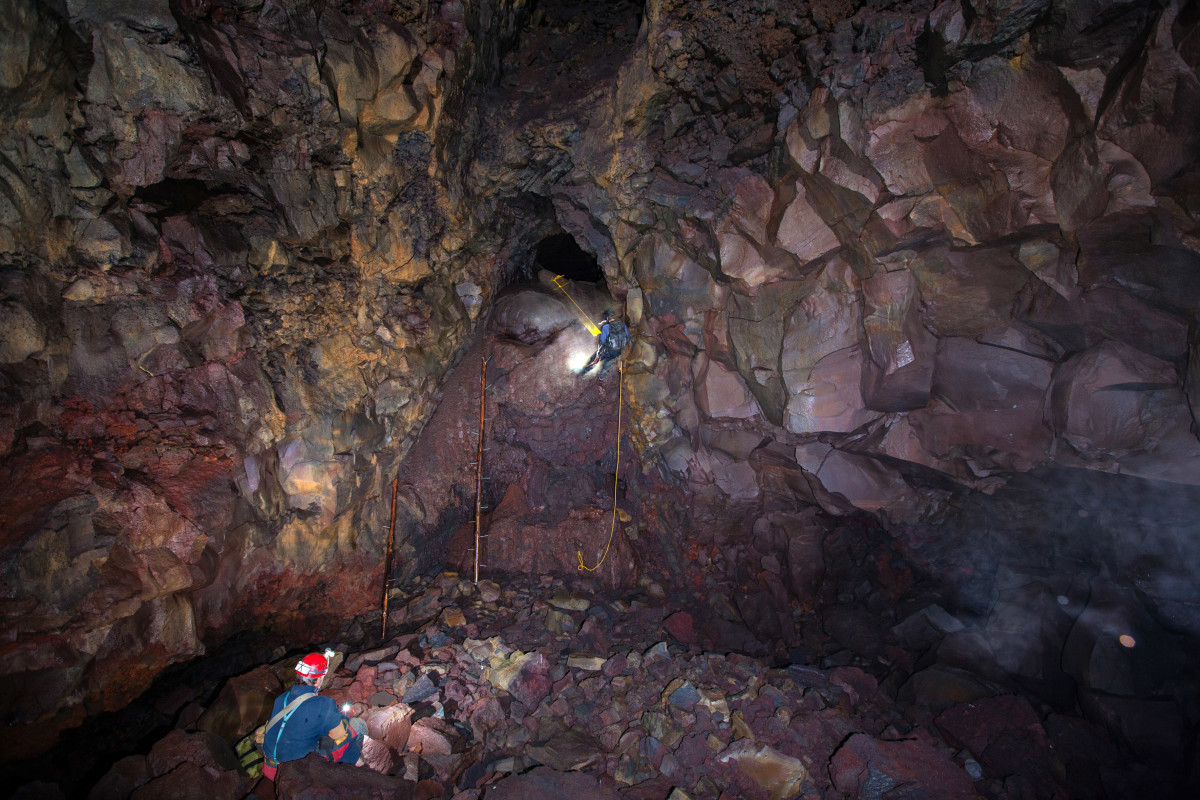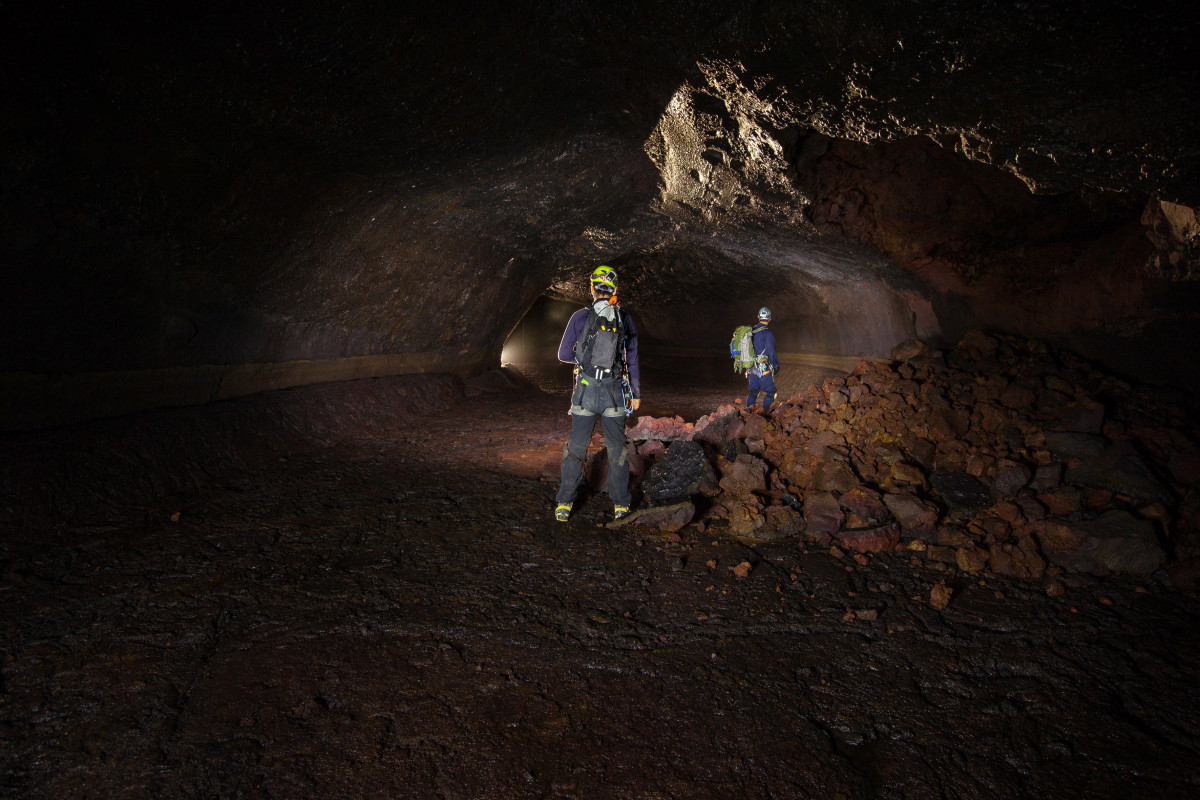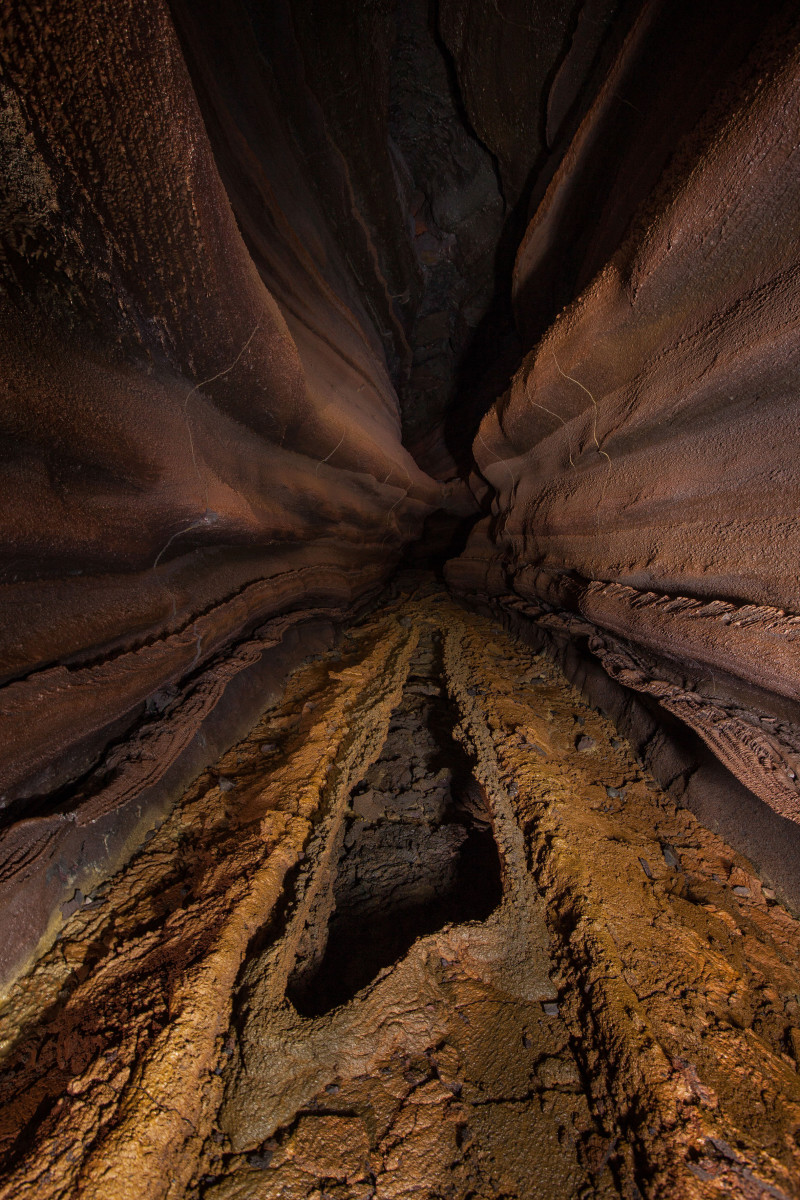 Follow David Strege on Facebook 
More from GrindTV
Manatee comforts distressed dog
Swan attacks as rescuer attempts to free baby
Man catches 17-foot anaconda with bare hands
For access to exclusive gear videos, celebrity interviews, and more, subscribe on YouTube!