There comes a point in every surfer's life when he simply can't take another closeout. Another drop-in. Another dismal forecast. And at that point, we have one suggestion: Book a trip to Ecuador.
According to the Ministry of Tourism in Ecuador, the beginning of surf in Ecuador dates back to the '60s, when a racecar driver named Piti Block came to a competition in the region with his surfboard. Since then, the region's become a hub for surfing—and it's no brainteaser trying to figure out why.
Straddling the equator down in South America, Ecuador's coastline is as diverse as they come: 1,400 miles of coastline and more than 50 beaches offering a virtual smorgasbord of waves: lefts, rights, beachbreaks, reef breaks, warm water, and pristine landscapes all add up to a surfer's paradise. Convinced? Then roll the dice and pick one of six of the area's surfing hot spots: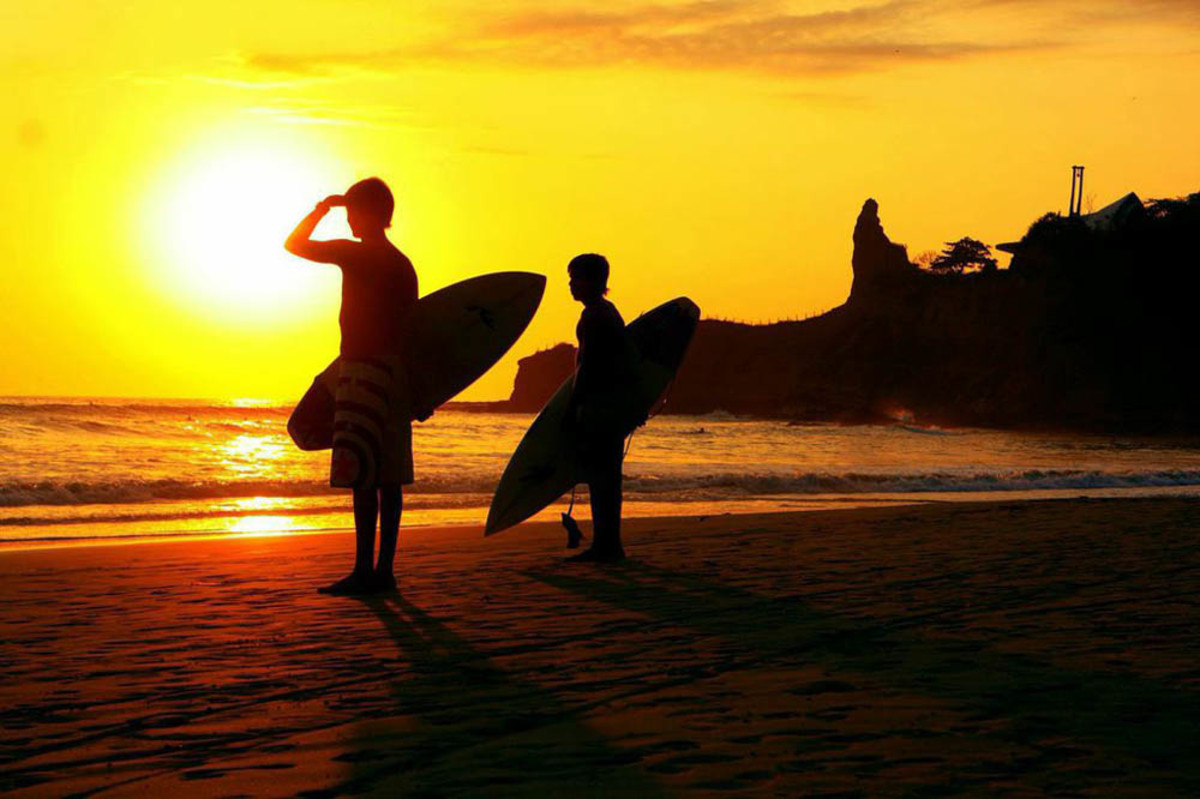 Playas
Nestled in the province of Guayas, this coastal city has more than twelve points of waves sharing the same neighborhood. All of the right points are working during the majority of the year, pumping out medium and large waves heading south and southwest.
Salinas
This Santa Elena gem is a bustling resort area along the coast. There are 15 beaches snuggled up to one another, dealing out right and left points and beachbreaks that work best during the peak season from December to April. It was the site of the ISA World Junior Surfing Games in 2009, and when you're done getting wet, there's no shortage of restaurants and hotels to choose from.
Montañita
This alternative Santa Elena spot, a town known as "little hill," has more than 10 surf destinations and beachbreaks of all kinds, including the famous Montañita wave. Strong waves and glassy tubes pose a challenge for surfers, reaching five feet in the late fall and winter.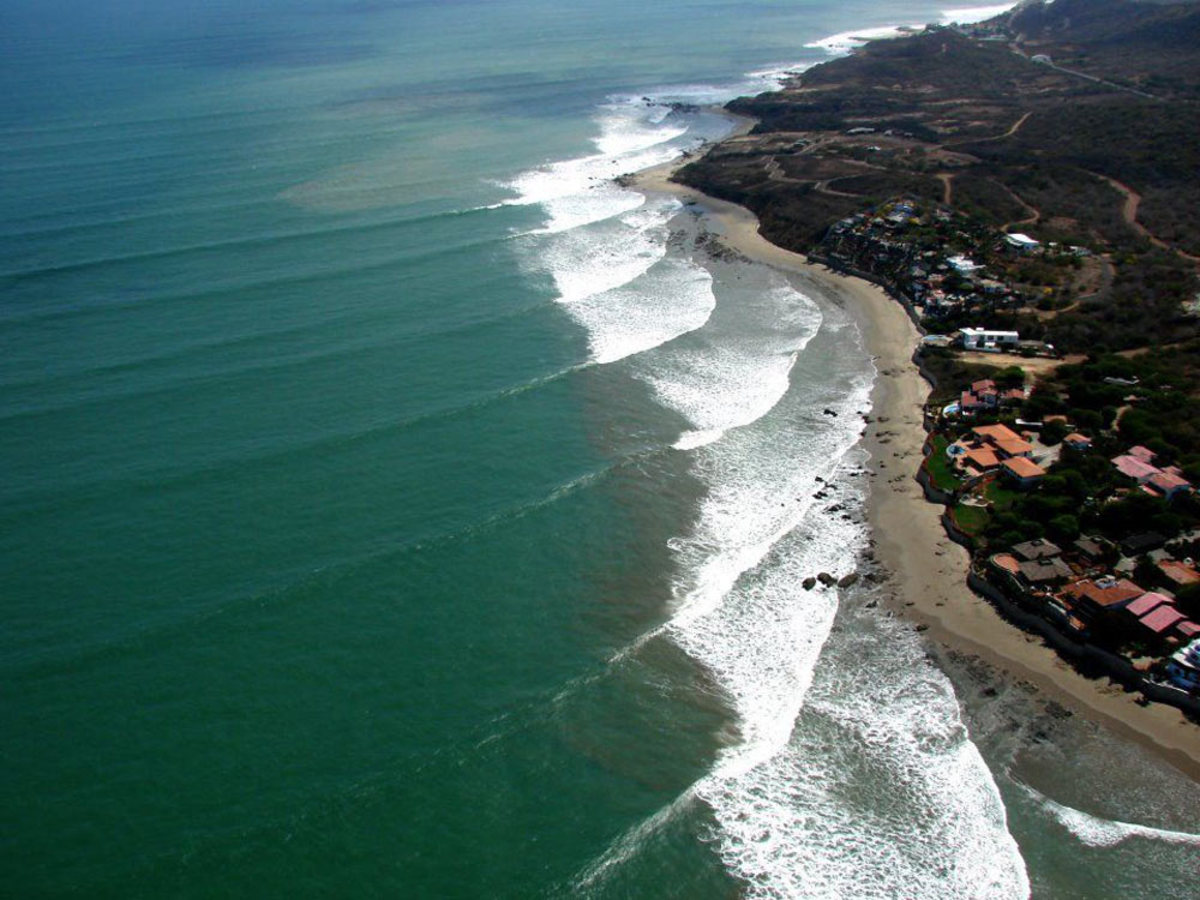 Manta
Manabi's hot spot is dominated by beachbreaks, making it a hub for windsurfing (it hosted the sixth South American Windsurfing Championship).
Galapagos
Galapagos has four surf destinations in San Cristobal near the boardwalk and other spots an hour-and-a-half away by boat. The equatorial volcanic islands offer surf year-round, but "surf season" extends from December through May.
Mompiche
Mompiche has long left-point breaks in the high season from December to April, but depends on large north and northwest swells (catch it on a bad day and it's as flat as a pool). The nearby beaches are crowded, but escape here by bus for empty weekday sessions.
More from GrindTV
The ins and outs of a true surfer's paradise: Nicaragua
American travelers: Never pass up Puerto Rico
A hyper-local guide to Costa Rica
For access to exclusive gear videos, celebrity interviews, and more, subscribe on YouTube!