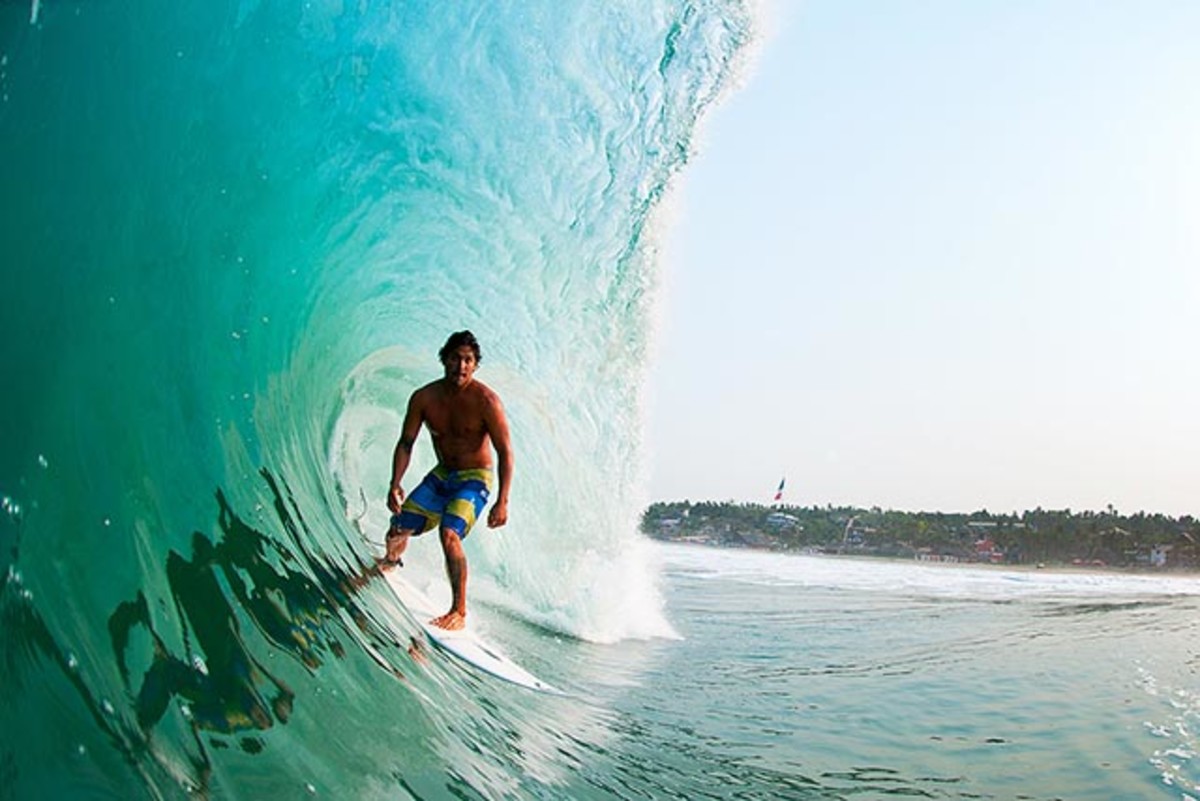 Once a tiny port town that specialized in getting coffee to market, Puerto Escondido has grown into a small city, yet hasn't lost its old Mexico charm and authenticity. Yeah, it can be a little rough around the edges, but it gets a ton of swell, is inexpensive, has great dining options and cheap accommodations, and just about every morning offshore winds groom intense barrels at the world famous Playa Zicatela, a.k.a. the "Mexican Pipeline." Most surfers choose to stay in the Zicatela part of town, where everything is in walking distance and life is based around the surf. Here's an insightful guide to Puerto Escondido should you choose to make it your next surf trip destination …
When to go
April to October is the season in Puerto. Generally speaking, May and June see the biggest swells, while September and October are cleaner and more user-friendly. The rainy season usually begins in June and afternoon thunderstorms can create offshore winds in the afternoon, which make for great surfing conditions.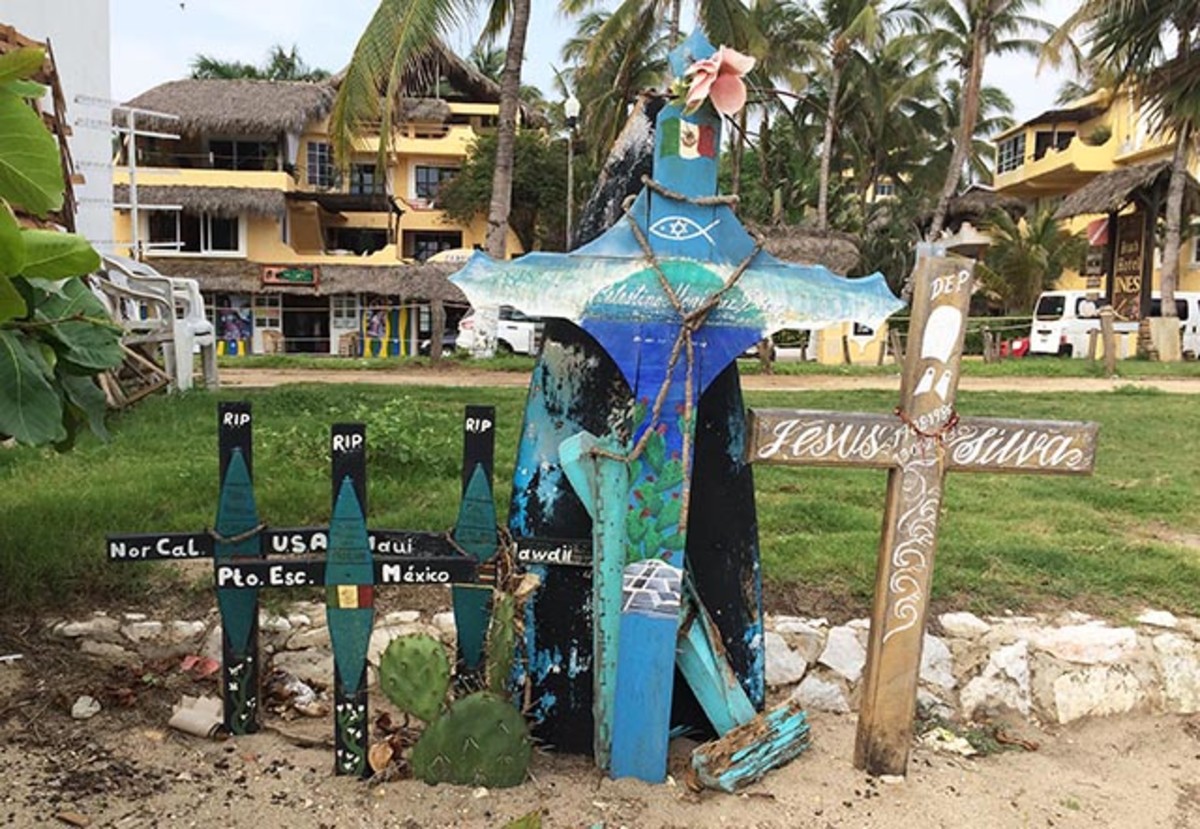 How to get there
Flying out of Tijuana, Baja California, is the way to go. Before you say, "That's crazy!" listen, the international airport in TJ is awesome! Cocktails at the airport bar are half the price they are in the U.S., and Interjet doesn't charge for surfboards! As of June, Interjet allows up to 110 pounds of checked-in luggage. Your boardbag can't be over 9 feet, but flying with up to five boards is no problemo. The only issue with Interjet is that it only flies into Puerto a few times a week.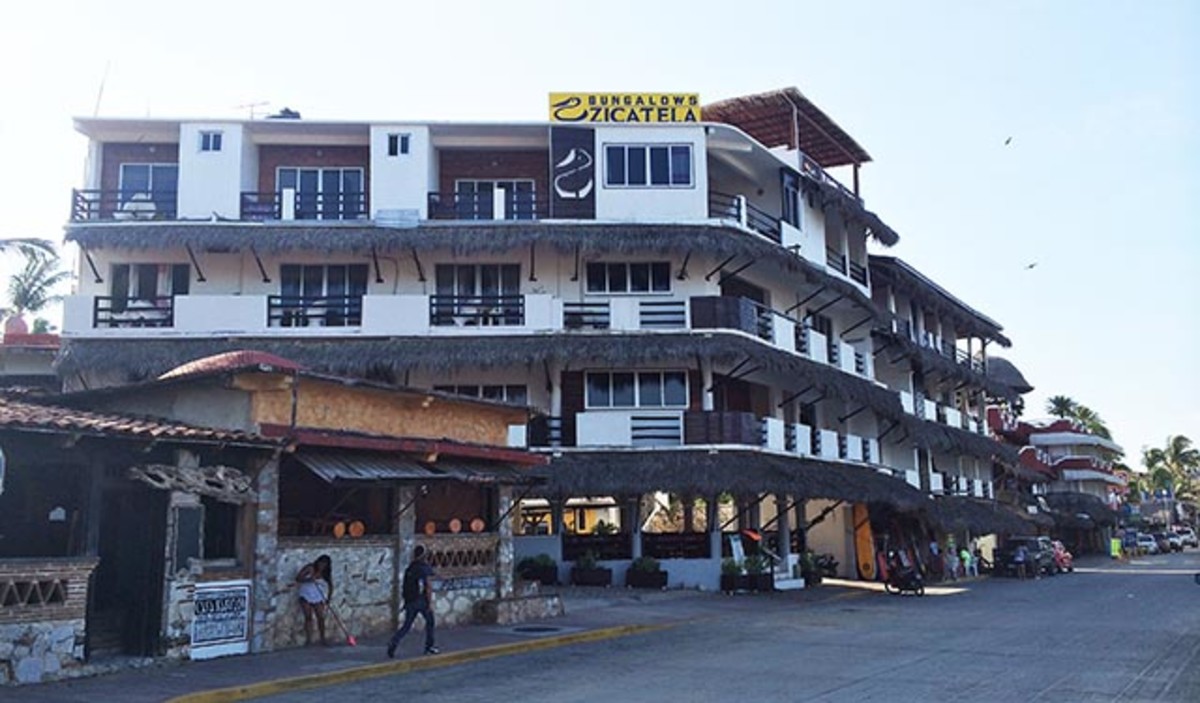 Where to stay
If you want to be among the action and right on the strip, Bungalows Zicatela is the place. For about $50, three people can share a room. Spend a bit more and you're looking into the barrel at Carmelita's with the AC blasting. Other options on the strip are Hotel Ines, Aquario, and for the baller, Hotel Santa Fe. A lot of people like to stay on the hill overlooking Playa Zicatela—it's quieter and has a nice breeze and killer views. Check out airbnb for more options.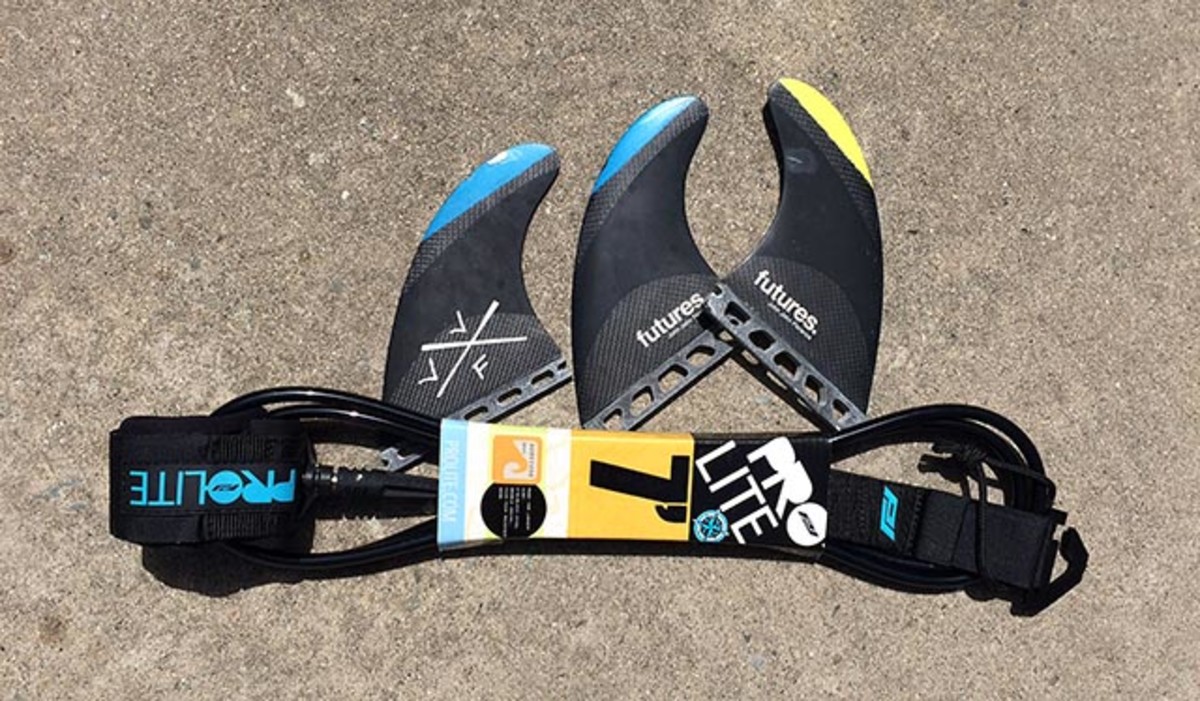 What to bring
It's hot and sunny, with the occasional afternoon thunderstorm, so it's a good idea to bring a lightweight rain shell. The dress code in town is as casual as it gets; trunks and T-shirts are all you need. Extra surf gear (leashes, wax, surf shirts, etc.) is always a good idea, too. While there are surf shops in town, it's imported from the States and generally more than you'd pay at home.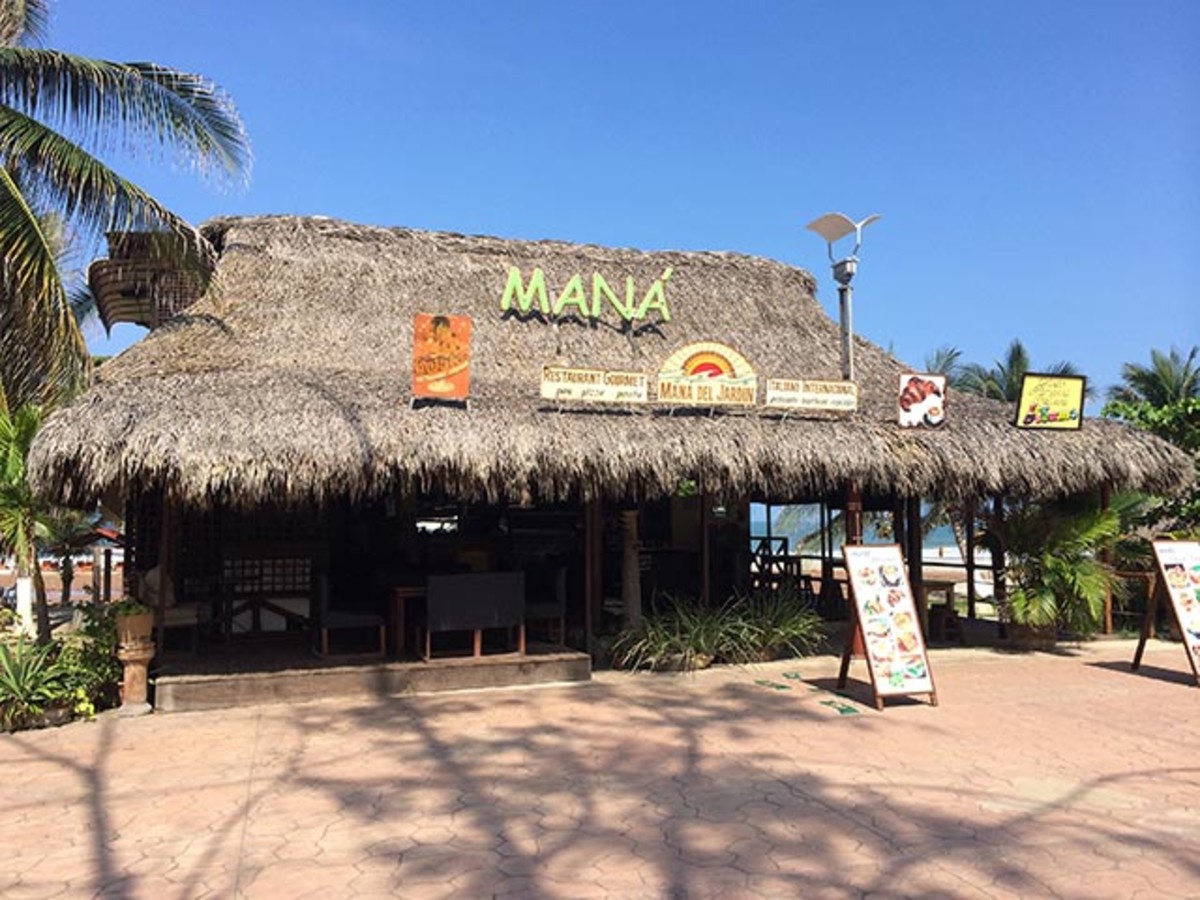 Where to eat
Mana is a local and ex-pat favorite. Formerly a tiny vegetarian café called "La Gota De Vida," the owner of Mana is a gregarious Italian named Franco who has been in Puerto for over 30 years. Located right on the beach in front of the main peak at Playa Zicatela, Mana is the best place to eat on the strip. It's more expensive than most places, but the quality of ingredients, Italian vino tinto, and warm atmosphere are worth the extra pesos. Other great options are Café Cito, Greko's, and for the authentic Oaxacan cuisine seeker, La Juquileña in downtown.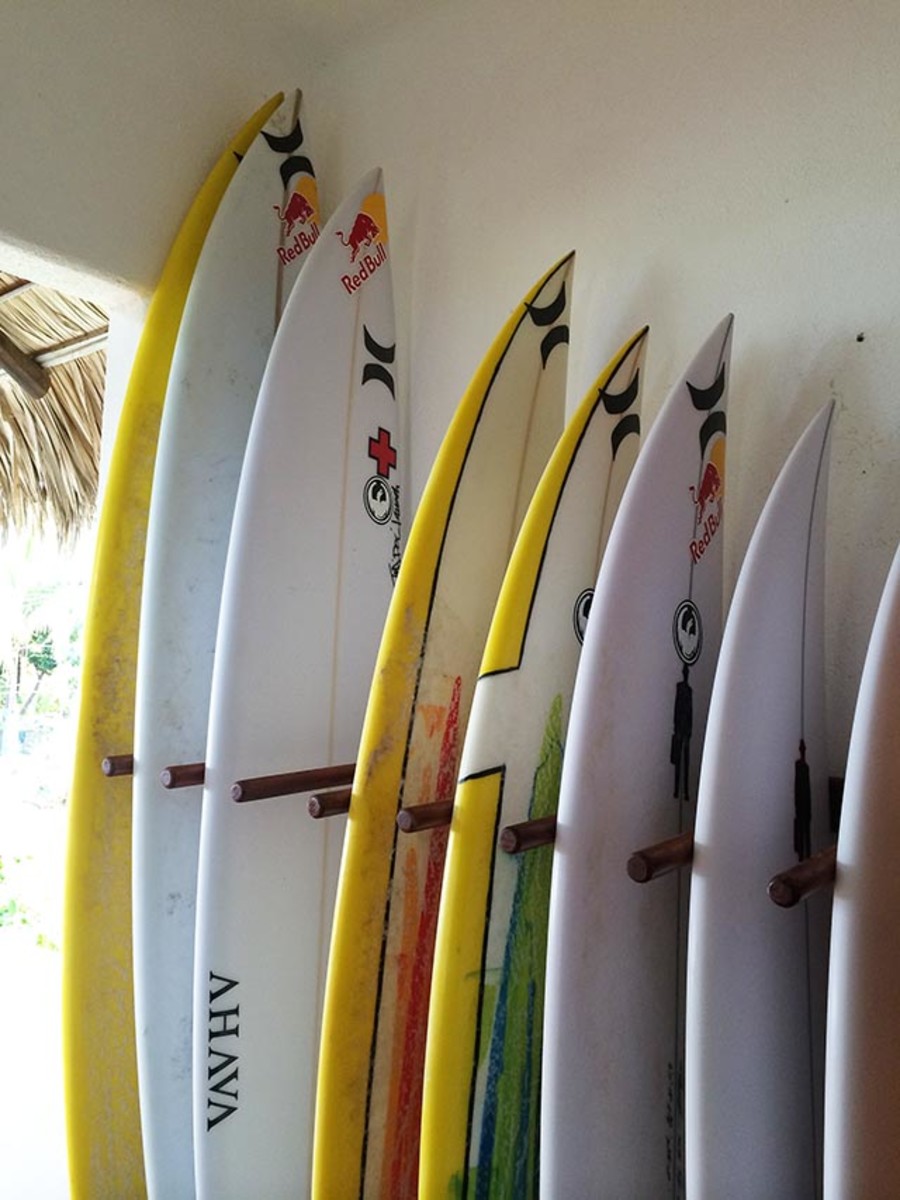 What to ride
When Playa Zicatela is four- to six-foot, it packs an incredible punch. Double that size and it's a serious, expert-only type of wave. On smaller days you can get away with a shortboard, but when Playa Zicatela starts shaking, it's time to break out the heavy artillery and guns in the eight-foot and longer range are the norm. Think big, thick … pintails. It will take you a few days to get used to the power and intensity of the surf, but once you get a feel for it, the wave of your life is there for the taking.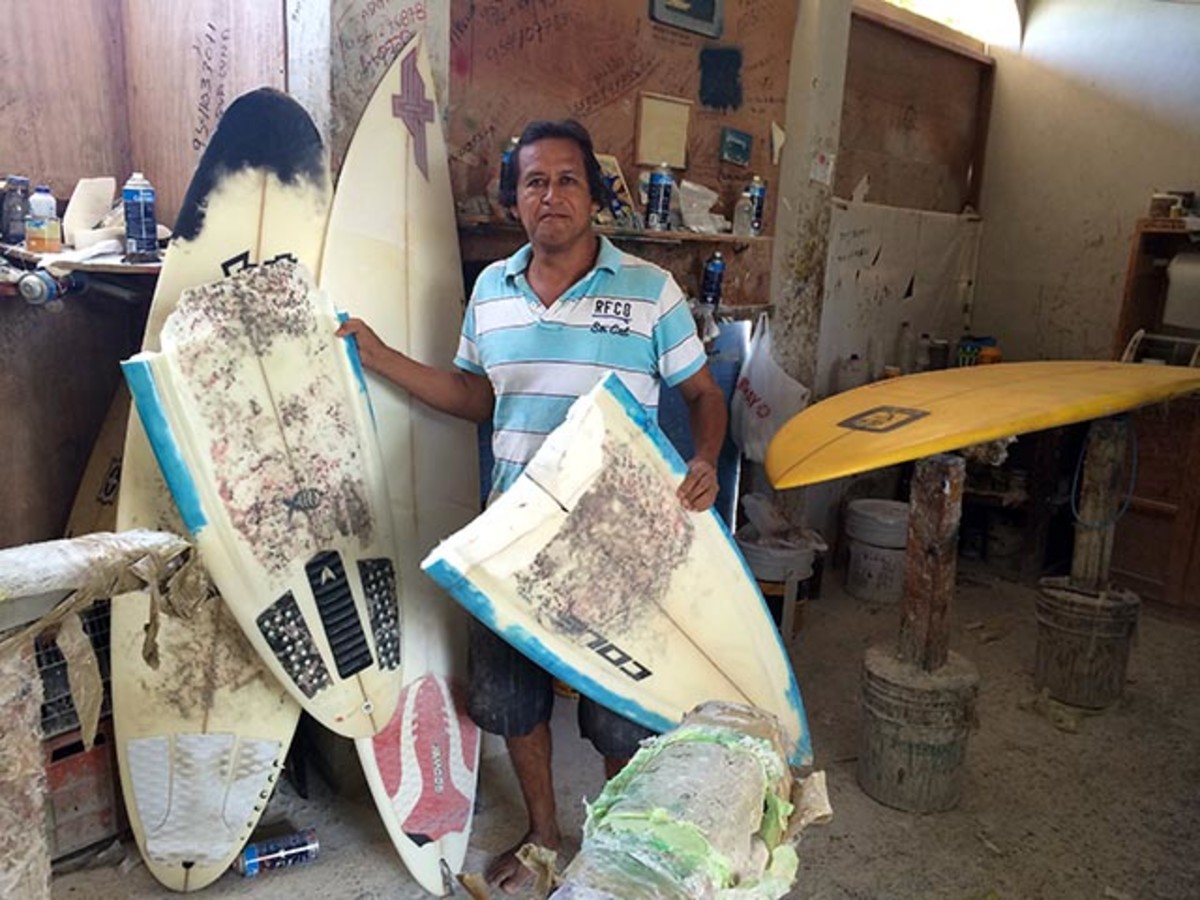 Where to get your board repaired
If you surf Playa Zicatela for even a handful of sessions, chances are your board is going to need some repair. And whether it be a creased nose, broken fin, or snapped in half, there's no better place to get your board fixed than Puerto. Ask for Miguel Ramirez; he'll have your precious stick as good as new by the next day for a fraction of the cost of a new one.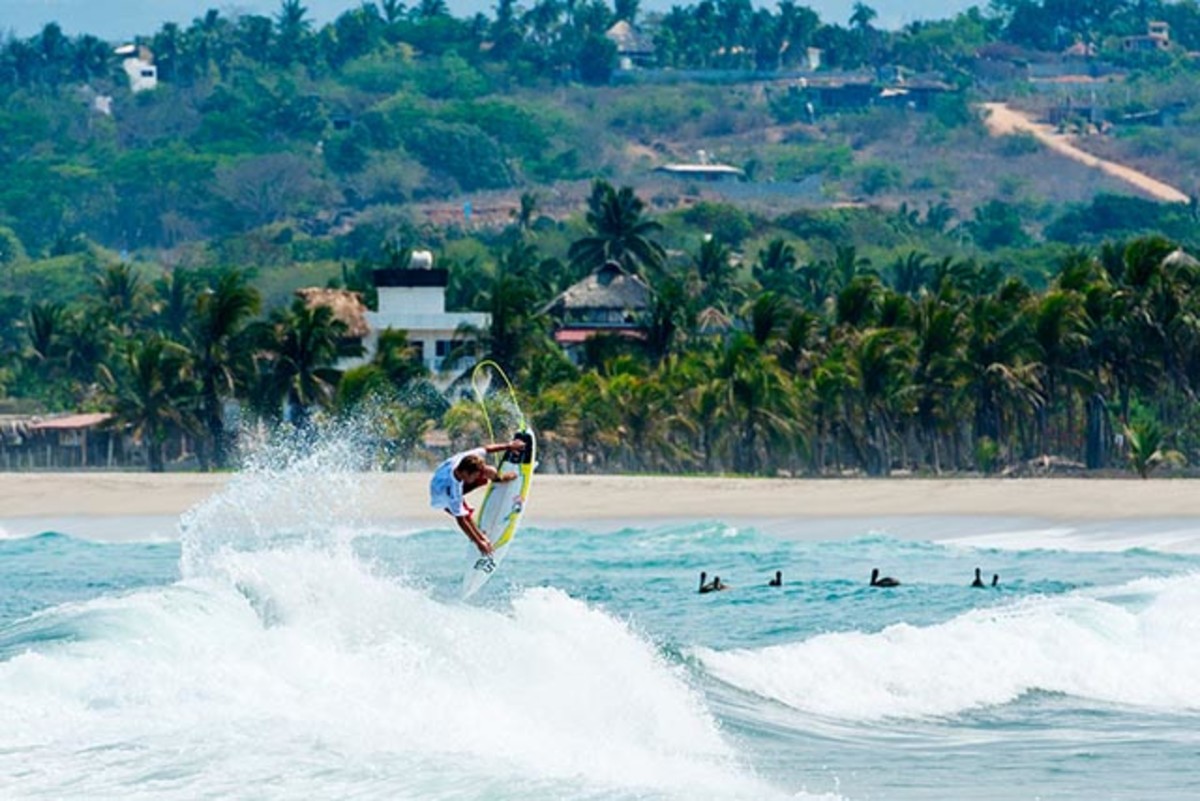 Where to surf if it gets too big
If the surf gets too big, and it probably will, there are a ton of options. "La Punta" is an excellent left pointbreak at the end of Playa Zicatela. Beat the crowds there by surfing in the midday heat. Your other options are to explore up and down the coast—some of the best pointbreak surf in the world can be found in the state of Oaxaca. Another option is to simply chill on the beach with a coco frio and watch a handful of surfers pull into some incredibly large barrels.
What to do if it goes flat
The sportfishing offshore of Puerto Escondido is world-class. Dorado and sailfish are common, and pangas can be chartered for a fraction of the price you'd pay in the States. Ask around for Rudolfo—he's the best fisherman in town. It's also fun to check out the outdoor mercado on the weekends, when vendors come down from the mountains to sell their goods. Chocolate-covered grasshoppers, fresh fruit, vegetables, and all sorts of strangely delicious treats can be found on the cheap.
Handy tips
-A lot of the bars, restaurants, and hotels have WiFi. The net speed is good, not great.
-Don't worry about vaccinations.
-Use the ATMs in town at one of the banks; the ones on the Zicatela strip charge too much per transaction.
-The lineup can get packed, but a midday session in the blazing sun is a great way to beat the crowds, just make sure to lather up on the sunscreen.
-Don't drink the tap water … duh.
-If you're not a strong swimmer be extra cautious; rip currents can suck you out to sea in the blink of an eye. Drownings are an unfortunate yet common occurrence.
-Respect the locals—drop-ins can be hazardous in more ways than one.
Handy phrases
A dónde ere? Where are you from?
Dale, dale! Go, go!
Quieres una cerveza? Would you like a beer?
Lo siento! I'm sorry
Taxi! Taxi
Questions? Comments? Feel free to leave below, and I will do my best to answer them!—JC 
<iframe width="1280″ height="720″ src="https://www.youtube.com/embed/_2NIxgdts28″ frameborder="0″ allowfullscreen></iframe>
Similar stories on GrindTV
Coco Ho's North Shore travel tips
A hyper-local guide to Costa Rica
An insider's guide to skiing Chile
For access to exclusive gear videos, celebrity interviews, and more, subscribe on YouTube!