Summer on the East Coast gets hot. Those cities along I-95 – New York, Philly, Baltimore – can be suffocating. Just this week, the heat index in Pennsylvania hit 105. So, when it comes time to escape the noise and heat, those folks can head to the coast of New Jersey. And no, not Snookie's fist-pumping Jersey Shore.
Even Seaside Heights, which made the Snook famous, has its moments. But if you head one barrier island to the south, to where the pine trees meet the sea, you'll find Long Beach Island, 18 miles of beautiful beaches and back bays.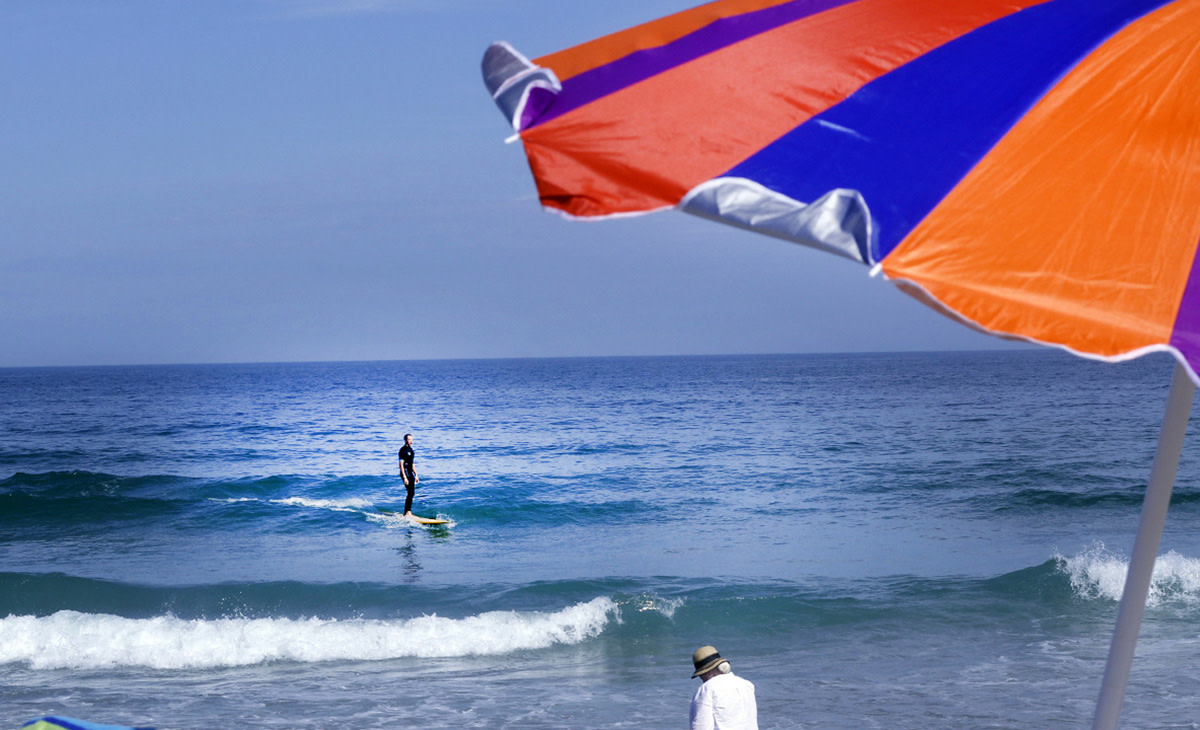 We visited the LBI region to explore the emerging creative scene, the artists, surfers, brewers, baymen, and chefs who are inspired by the area. We were essentially following the Southern Ocean County Chamber of Commerce's Surf and Sip Brew Trail, a downloadable app that highlights the coastal creativity through the region's local breweries and lifestyle. Our journey began by heading off the island, what locals call the "mainland," to visit Jetty headquarters and flagship store in Manahawkin.
Jetty, a certified B Corp, is a 15-year-old surf and lifestyle apparel company that screen prints all of their own garments and has become a leader in the community here.
In addition the flagship store, they have a successful non-profit arm and their own beer called Jetty Session, which is poured at bars, crab shacks and stadiums all over the coast of New Jersey. Because after a full day of surf, fishing or hiking, what's better than an IPA with a hint of citrus?
There we ran into team rider Dave Werner, who is also a marine bio teacher and surf coach, and headed back to Ship Bottom for a surf.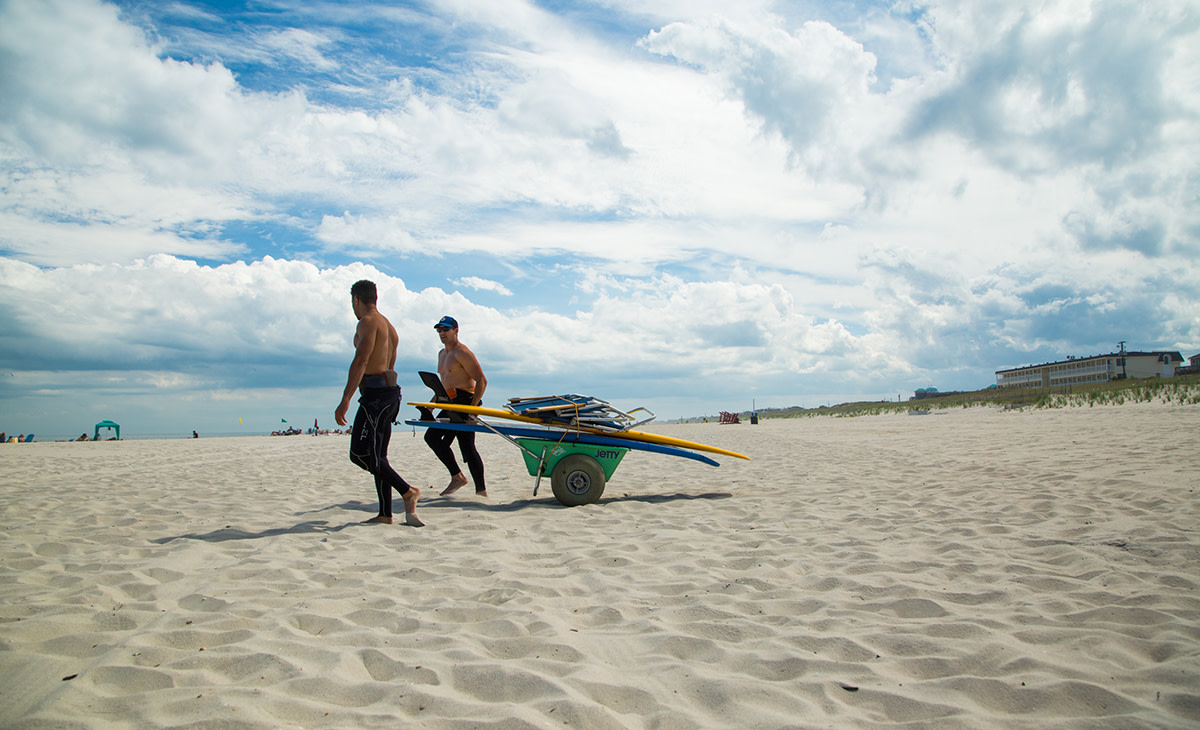 Particularly during the summer, this isn't a hardcore surf trip destination. It's more about wide fish, longboards and hoping for a hurricane swell. But it's certainly fun. Ship Bottom is known as a family beach. While it doesn't compare to the high profile breaks in the area on fall and winter swells, the sandbar sets up in the summer for all levels of waveriders. With a bit of leftover swell and an ideal tide, we longboarded glassy little lines.
Although known for its freezing water temps, LBI's early summer water was warm and a kind of cerulean blue that most don't associate with New Jersey. Werner is perpetually stoked. First-timers were standing up in no time and we all finished with a smile.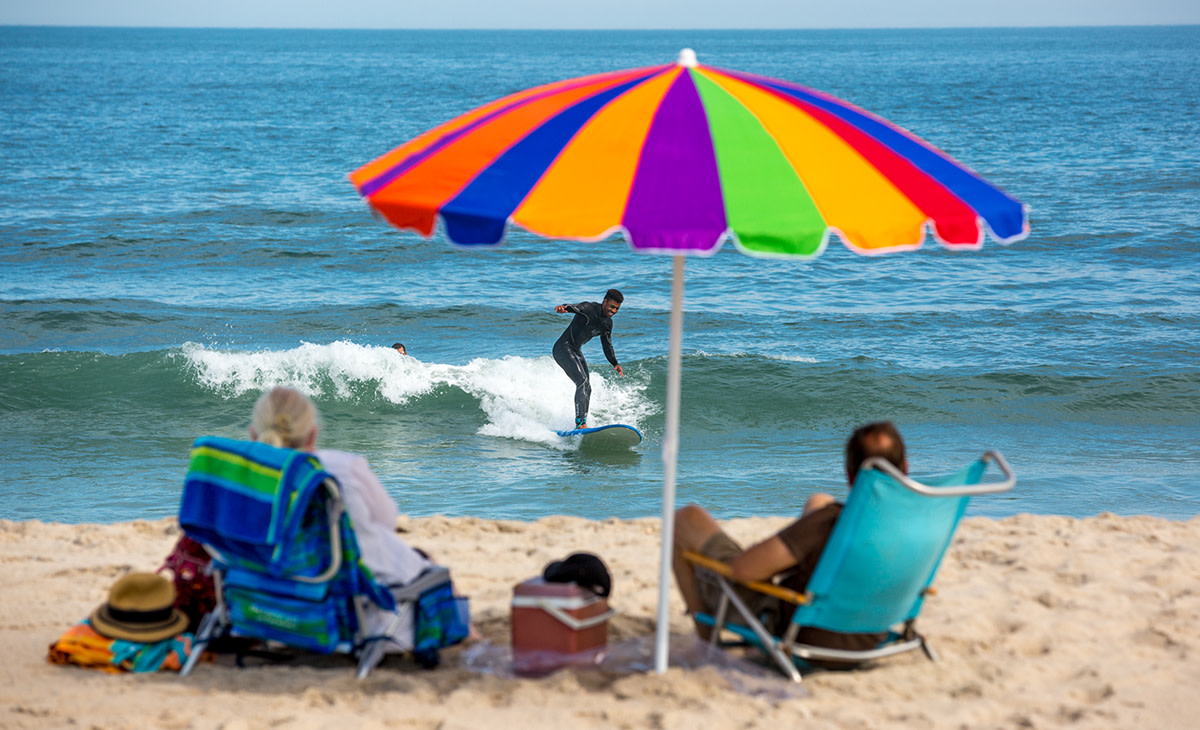 That night, it was over the bay and back to the mainland to sample some tasty beverages at the Manafirkin Brewery. This is the youngest brewery in the region, that often doubles as a community space with 20 brews on tap. Good KARMAmile was a great light beer with a hint of chamomile. We all crashed early back at the Ship Bottom Surf Lodge.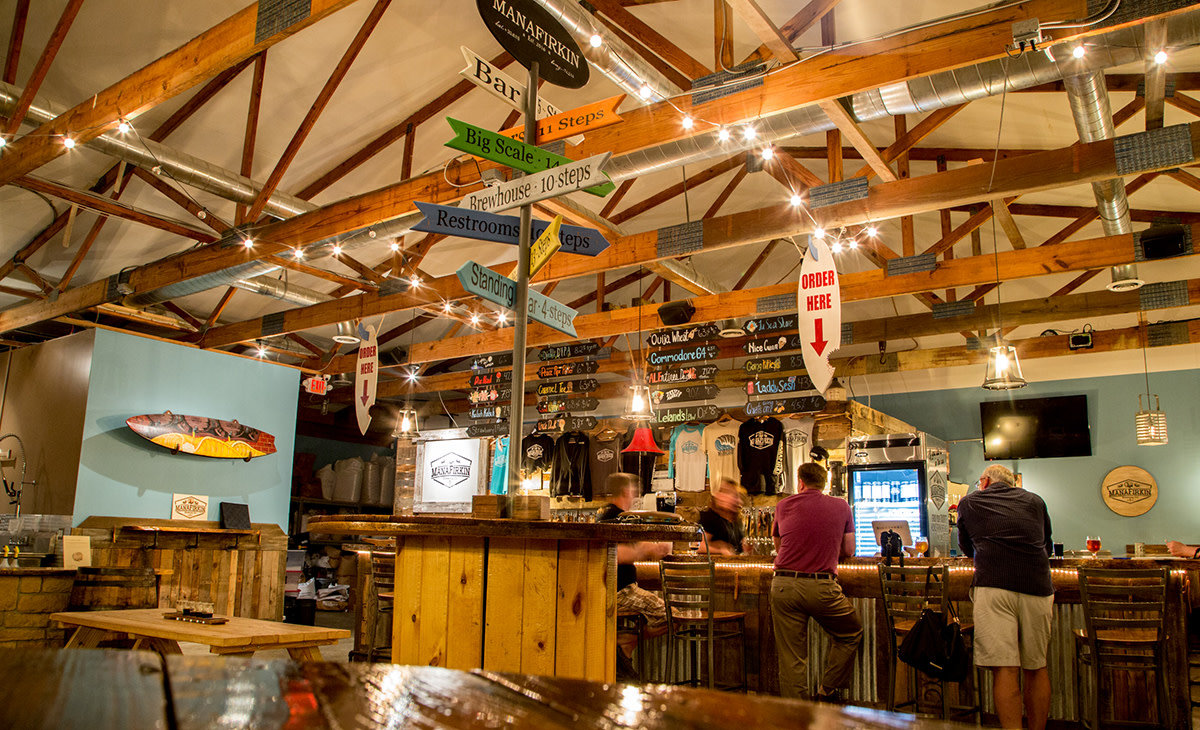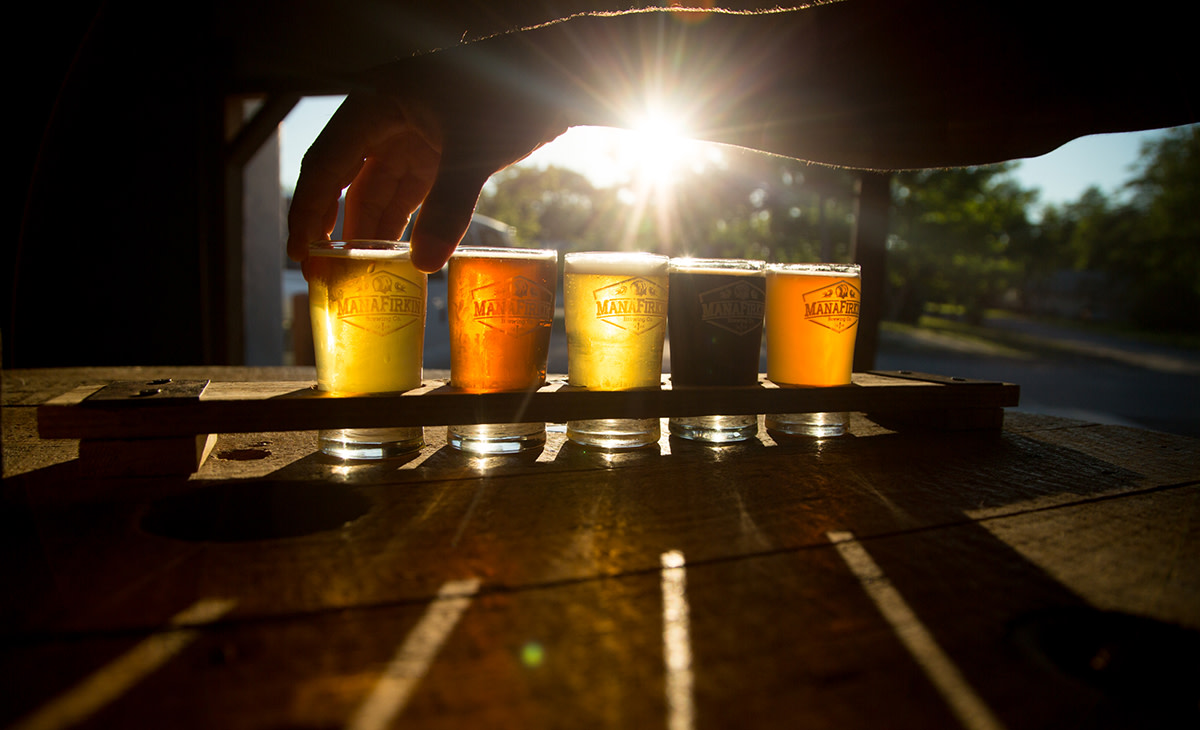 Day two began with rooftop yoga, led by real life yoga pixie Crystal Froberg of Yoga Bohemia. Then it was on to the next adventure:Tuckerton Seaport, a location that embodies a grassroots, living history of New Jersey's easily-overlooked maritime traditions. There, we boarded a boat and sailed out of Tuckerton Creek to nearby Rose Cove Oyster Farm.
Rose Cove is part of the Barnegat Oyster Collective. Matt Gregg, a posterchild for the renewed interest in working the bay, explained the economic, environmental and social benefits of reviving the oyster industry that had almost gone extinct. Under blue skies with our feet in the sand, we slurped the very first Parker's Pearl Co-op oysters, fresh from the bay.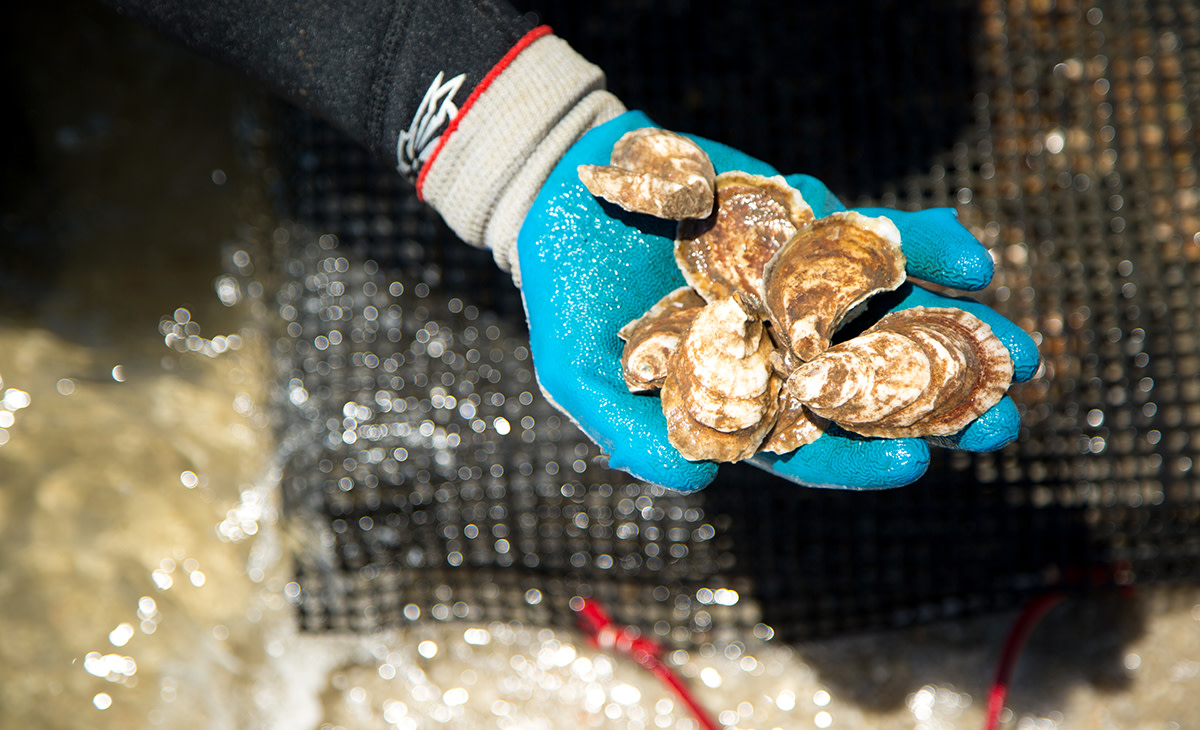 Back at Tuckerton Seaport, we met Jeanine Erricco, who explained how creativity and community fostered the need to open the Union Market and Gallery, an art gallery/coffee house serving up sandwiches and smoothies. We also got the rundown from local surfer/shaper Greg Melega on the New Jersey Surfing Museum at the Seaport. The museum is full of relic's from the Garden State's unique surfing history, including many boards that were shaped on these shores over the decades.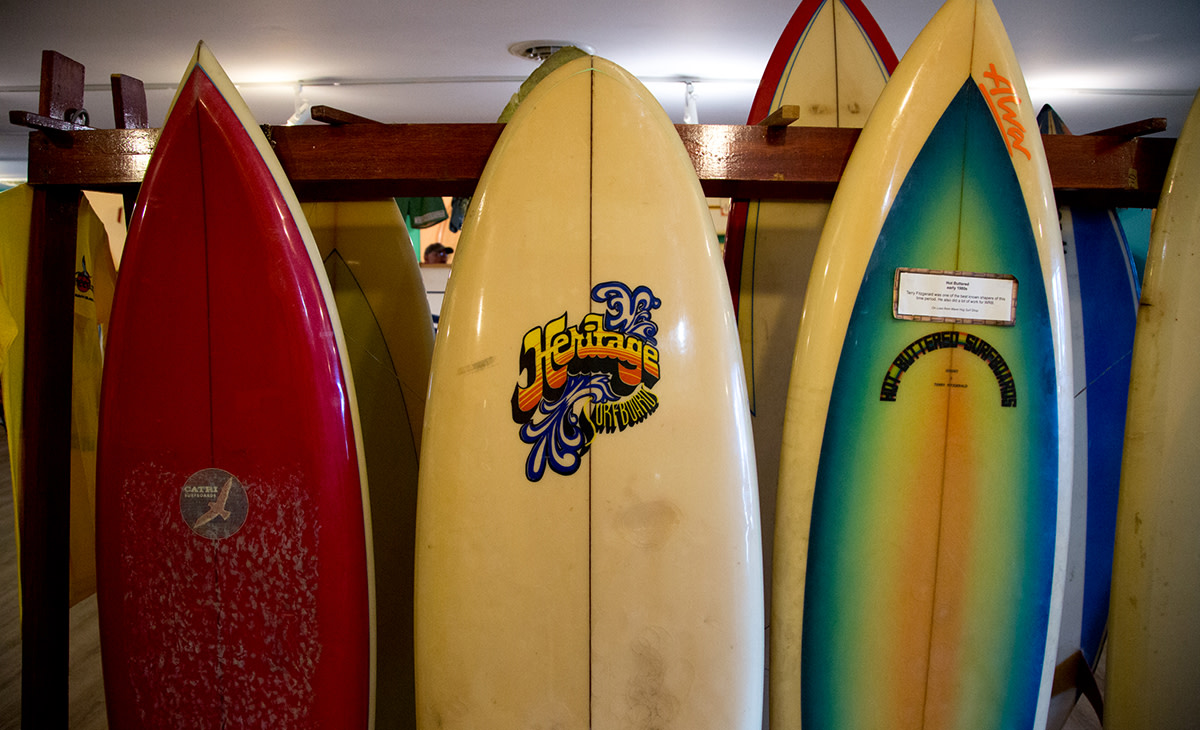 Just a short drive from the Seaport, we made a stop at Pinelands Brewing. As important as the beach is, the local pine barrens – 1.1 million acres of national reserve land – have a huge influence on the history and feel of the place. Not to mention, Pinelands Brewery uses water from pine barren aquifers, some of the purest in the country. We fittingly sampled the Zero Shucks Given, a specialty oyster stout.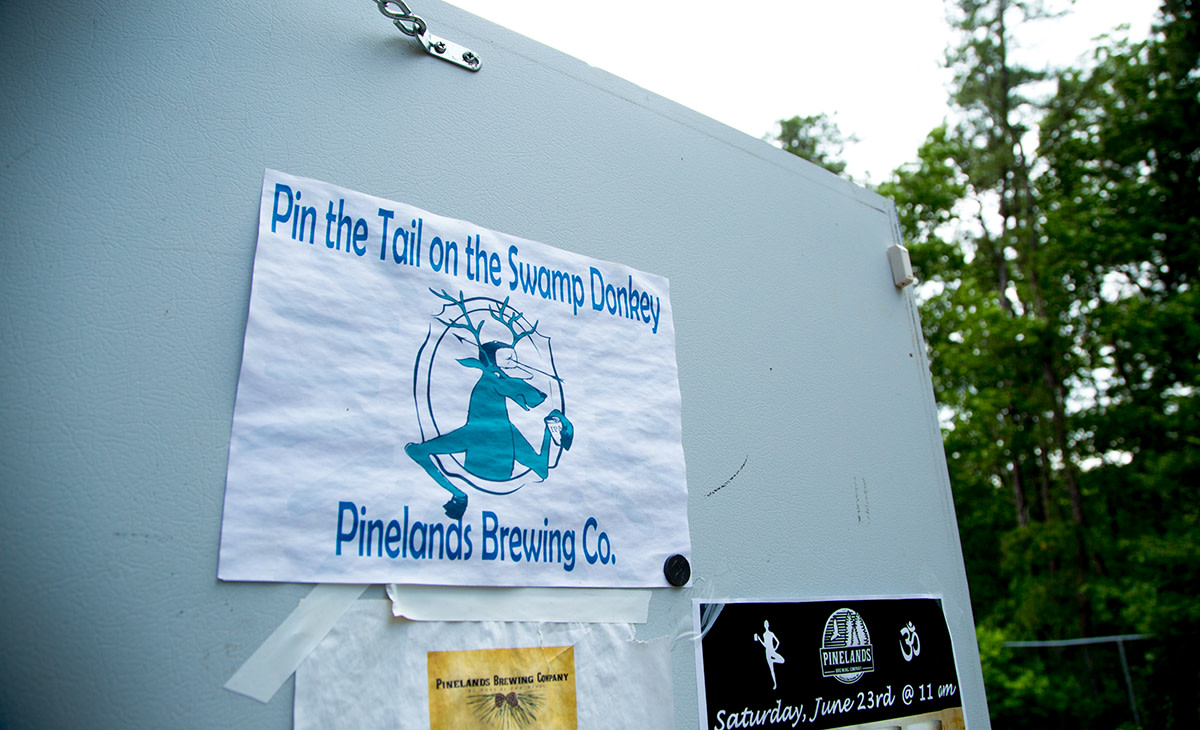 After some much needed hammock time back in Ship Bottom, we headed to Parker's Garage and Oyster Saloon in Beach Haven. It's right on the water, directly across the bay from Rose Cove. Among the raw yellowfin tuna crackers, crab chowder dip and grilled whole red snapper, we again enjoyed the Parker's Pearls, the very sack of oysters we'd seen harvested earlier that day. Back at the house, the day's experiences were relived late into the night under the backyard's hanging lights.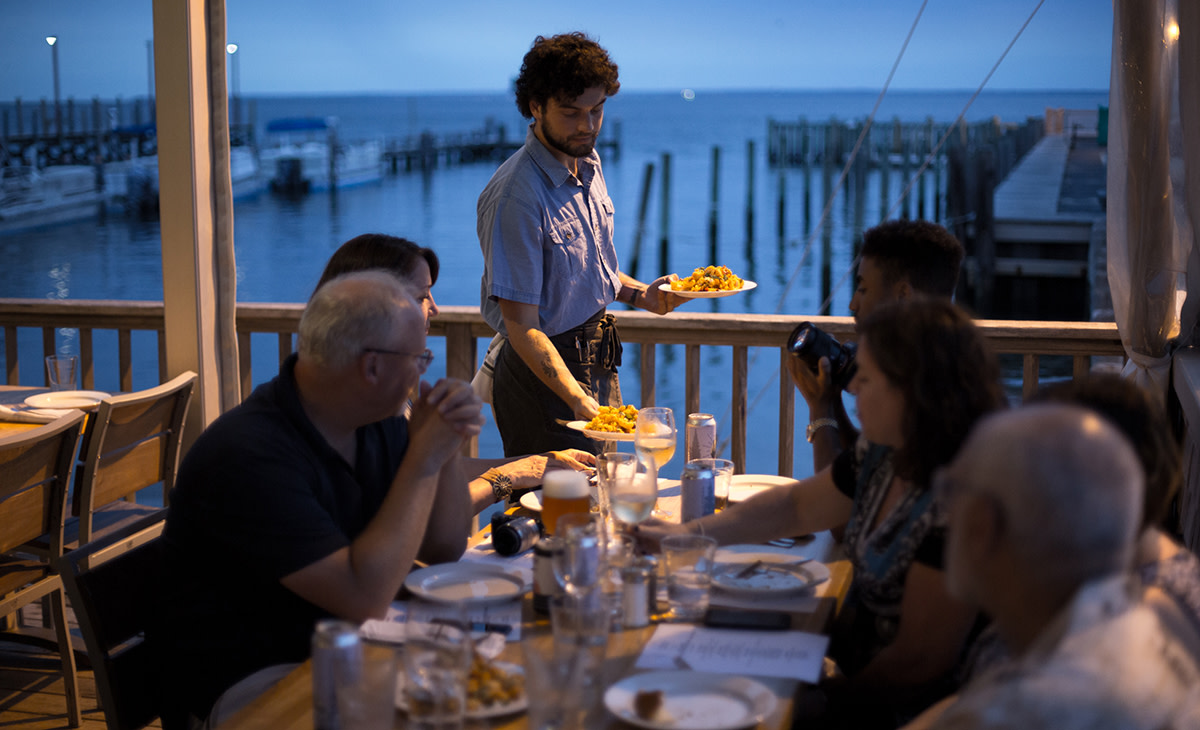 The next morning got started a bit later, as we drove back to Beach Haven to meet Ken "Ken Brah" Gallant, a local legend who owns South End Surf N' Paddle. He offers SUP tours, rentals and lessons, but also has shaping bays in his shop where local and visiting shapers take turns mowing foam. Gallant has humor and paddle skills, getting us all laughing as we paddled out onto the bay's open water. Soon we all had our sea legs and were gliding along effortlessly.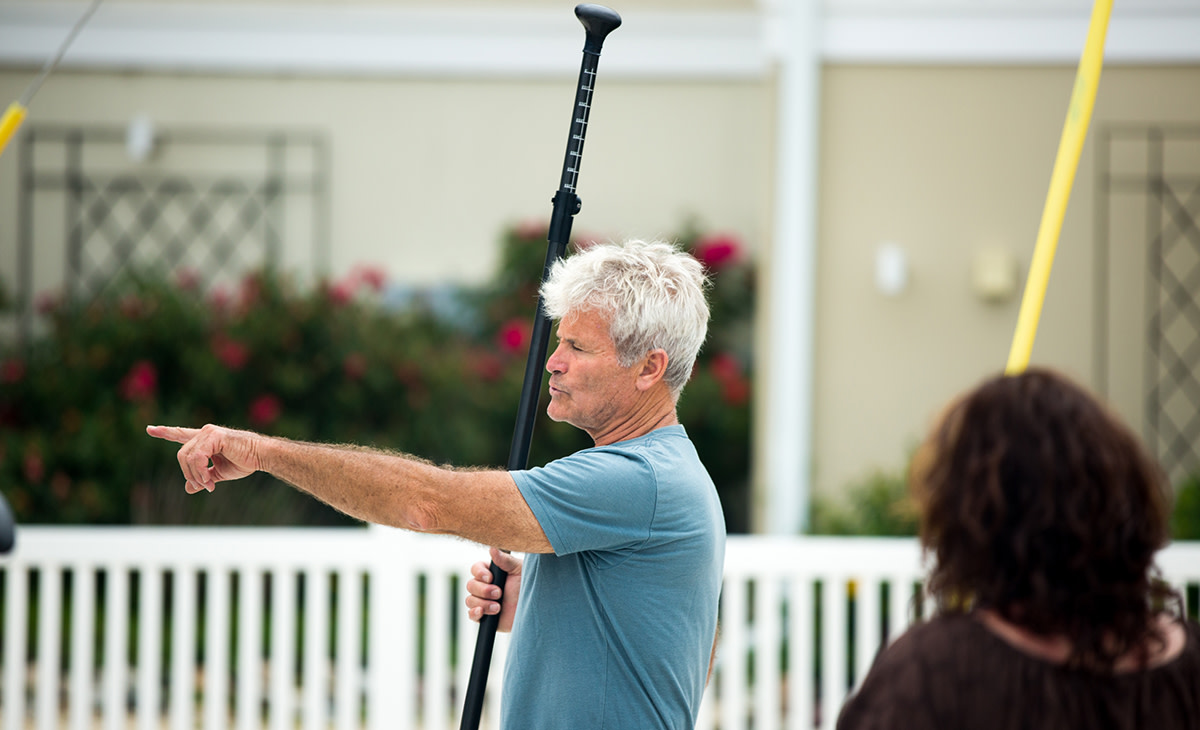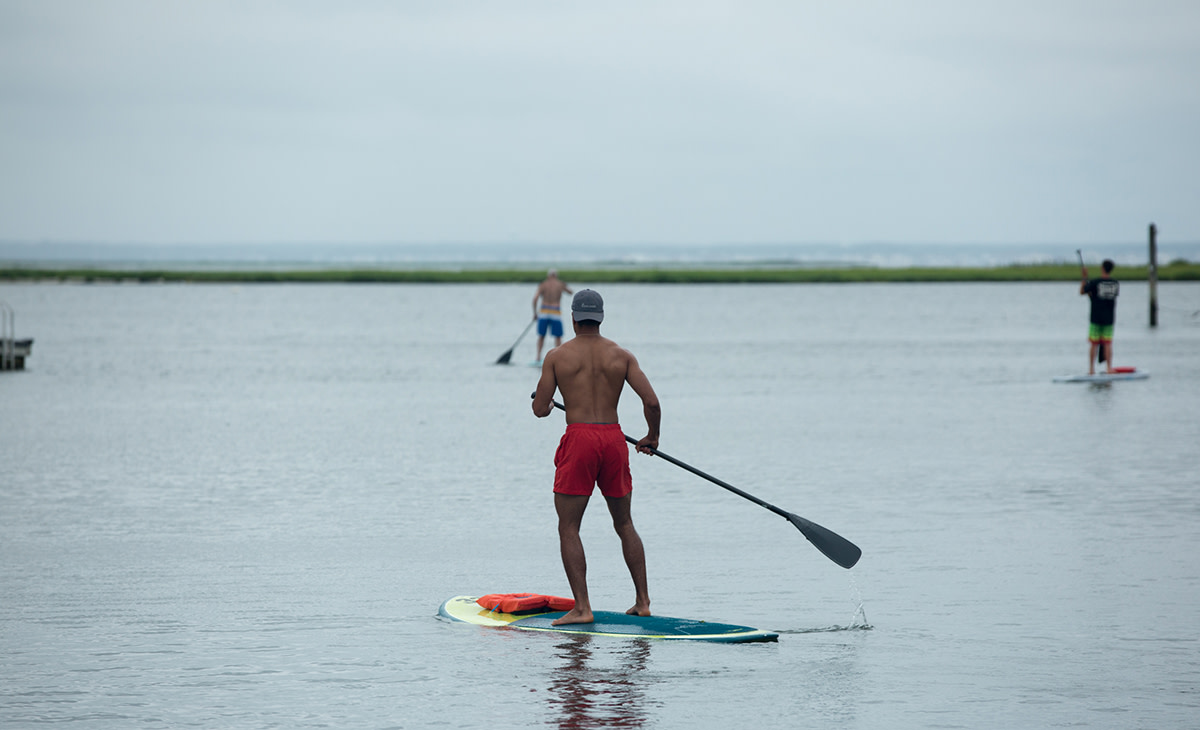 Upon our return, we took the short walk to the Ship Bottom Brewery at Bay Village. We watched the canning process and sampled many beers brewed in-house, including my favorite: Shorty's Copo, a delicious coconut porter. Hungry from the paddle, we found lunch from Spice It Up, a deli and specialty store that (as the name implies) focuses on hot sauce and spicy food.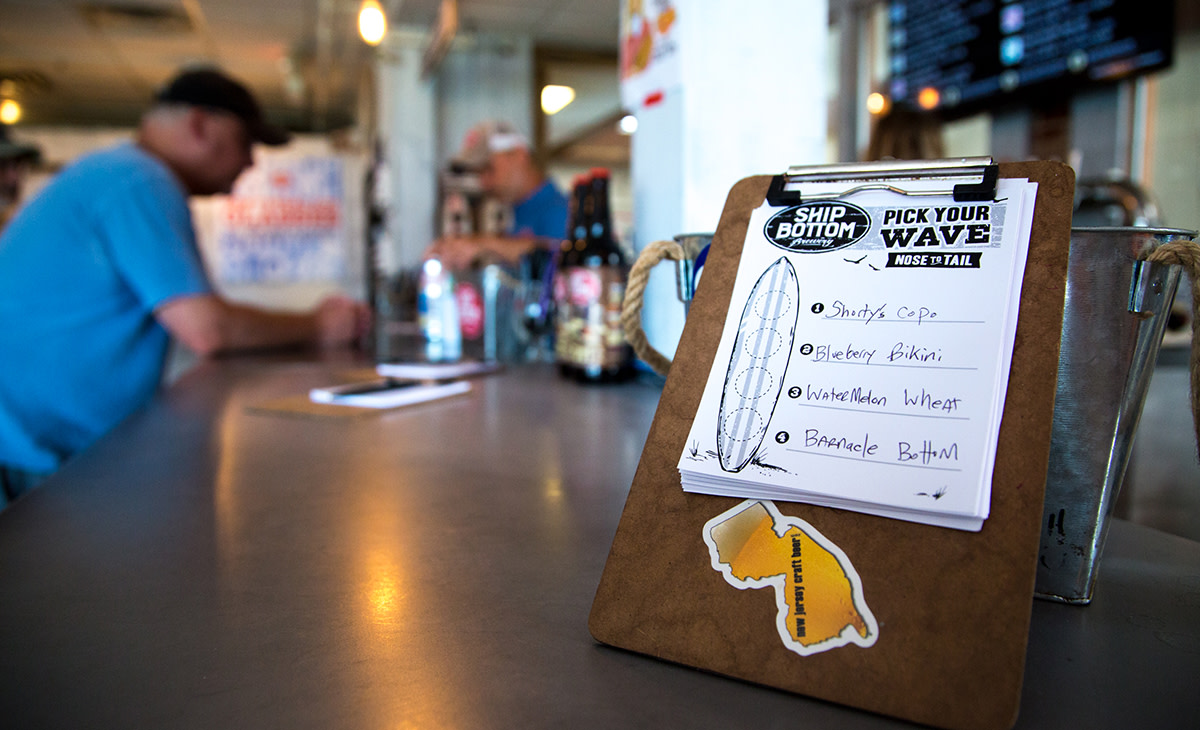 The next stop was a visit to the Ann Coen Gallery in Surf City, which features the work of Coen, a local photographer, and many other talented island artists. While there are images from coastlines all over the world, the most striking works are the local seascapes.
It was a fitting end to the trip; a snapshot of the LBI region as an escape from the fast pace of life – one that leaves you inspired. And certainly not to just pump your fist.
More Travel Content from ASN
Dispatches: Travels by Teardrop Trailer Through BLM Land
5 of the Best Mountain Towns to Visit for Fourth of July
Weekends Bellingham, Washington: Bikes and Beers on the Bay
For access to exclusive gear videos, celebrity interviews, and more, subscribe on YouTube!